Being one of the most diverse countries in the world, India is overwhelming, inspiring and mesmerising all at the same time. In fact, it's so large that it occupies its own subcontinent! Unbeknownst to many, this is also a dream destination for adventure travellers. Its landscapes are as diverse as its cultures – ranging from the Himalayas to impenetrable jungles, expansive deserts, coral reefs and huge river systems. You'll even be able to see elephants and tigers in the wild!
Also read: 20 Exciting Things to Do in India that Will Completely Change Your Perception of the Country
If you have an adventurous mind, India will truly thrill, excite and dazzle you. On your next trip, make sure you check out these 10 thrilling adventure activities to do in India!
1. Desert and Camel Safari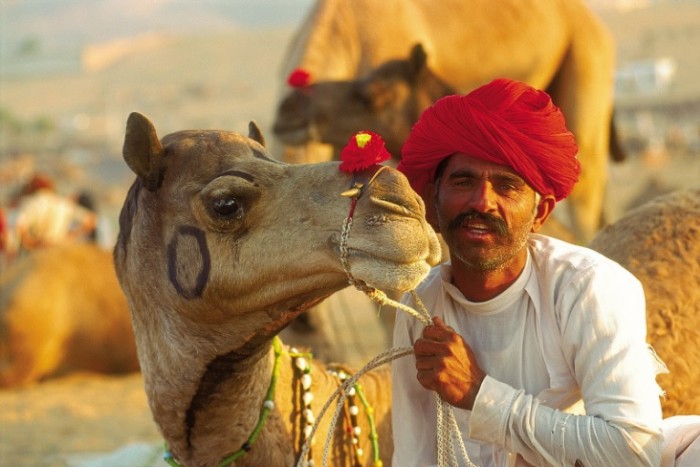 Image credit: India Tourism Singapore
Location: Rajasthan
One of the most exhilarating experiences that await you in India is riding a camel through the desert. Journeying across a wind-swept landscape of sand plains and dunes and camping under the stars is something you'll definitely remember for the rest of your life.
2. Tiger Tracking With Elephants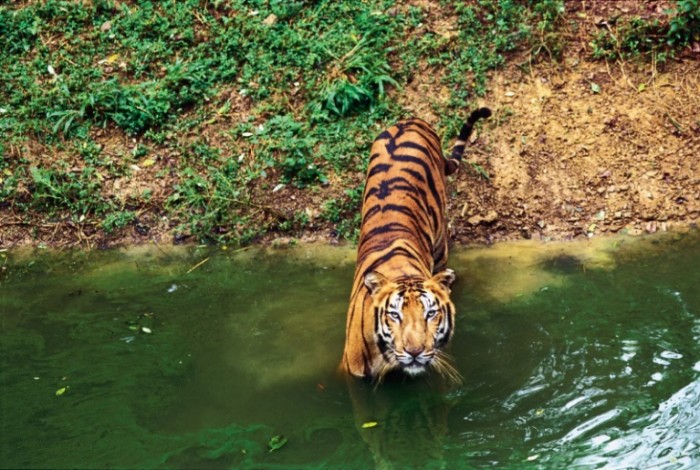 Image credit: India Tourism Singapore
Location: Kanha Tiger Reserve, Madhya Pradesh
A tiger safari on the back of an elephant is arguably the most adventurous and typically Indian thing you can possibly do. At the Kanha Tiger Reserve, elephant excursions leave every morning from Mukki, Kanha and Kisli. While spotting Bengal tigers is definitely a thrilling experience, the ride itself is memorable as well.
3. Scuba Diving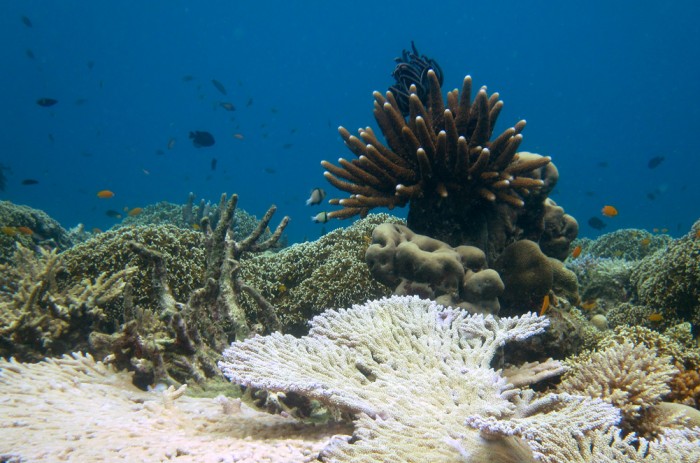 Image credit: Louise Ireland
Location: Andaman and Nicobar Islands
The Andaman and Nicobar Islands are an archipelago in the Bay of Bengal and are known for being the best destination for scuba diving in India, not to mention among the world's greatest diving spots. With sparkling deep waters home to coral reefs and various marine animals such as sharks, coral fish, scorpion fish and rays – these islands are where you should go if you want to explore India's underwater world.
4. Hot Air Balloon Safari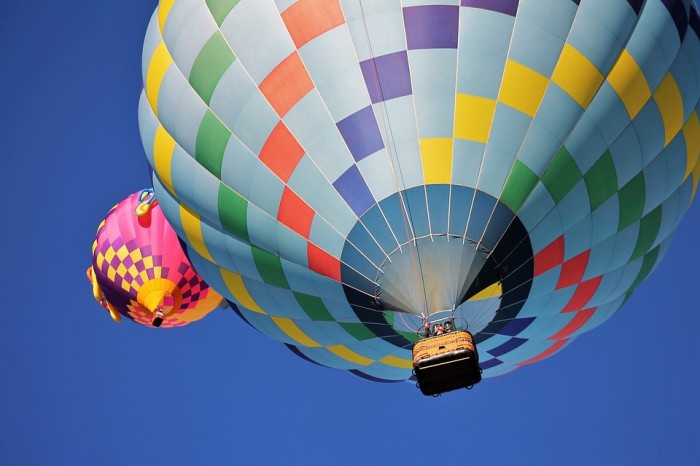 Image credit: Amber Avalona
Location: Various places but we recommend Uttar Pradesh
You can soar the skies in a hot air balloon pretty much in any tourist area in India – from Goa to Rajasthan and Maharashtra. The most recommended place to do this, however, is Uttar Pradesh where a hot air balloon ride allows you to see the Taj Mahal from above.
5. Whitewater Rafting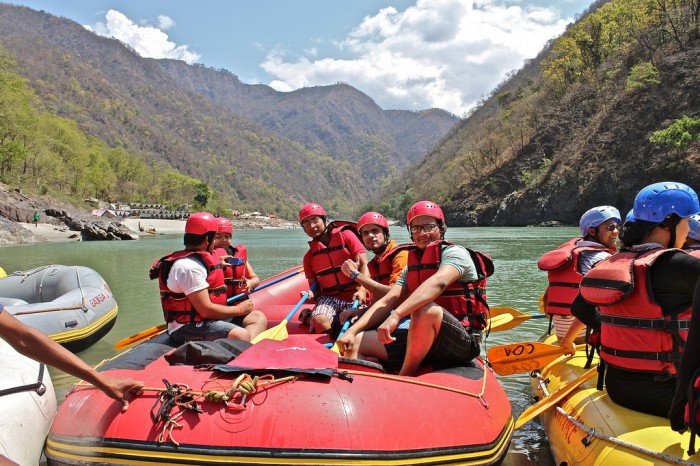 Image credit: Siddharth Nagi
Location: Darjeeling
Nicknamed the 'Queen of Hills', Darjeeling is set within stunning mountainous landscapes cut by fast-flowing rivers. It's getting more and more popular as a destination for water sports, most notably whitewater rafting. The Rivers Teesta and Rangeet feature a variety of rapids and are great for both beginners as well as experienced rafters.
6. Jungle Safaris With Jeeps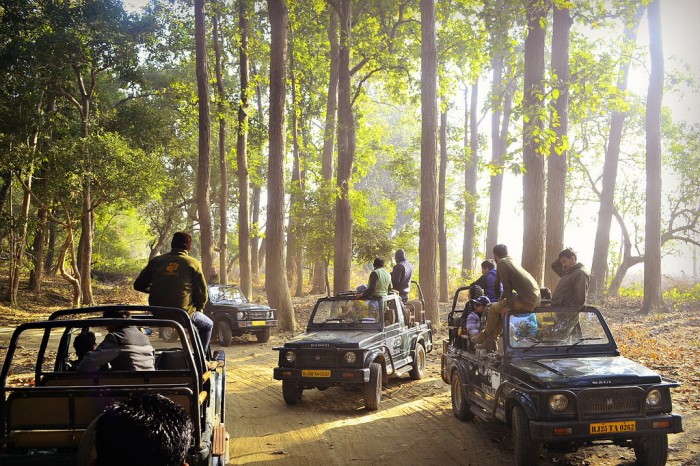 Image credit: Sreeram Narayan
Location: Ranthambore National Park in Rajasthan and Jim Corbett National Park in Uttarakhand
Located in the royal land of Rajasthan, Ranthambore National Park is one of India's greatest national parks. On jeep jungle safaris, you get the chance to spot tigers, sloth bears, sambar and wild boar in their natural environment. How cool is that!
Jim Corbett National Park is the oldest tiger park in India and also a great destination for tiger excursions. Additionally, this is one of the few parks in the north of India where you can often see wild elephants.
7. Houseboat Excursions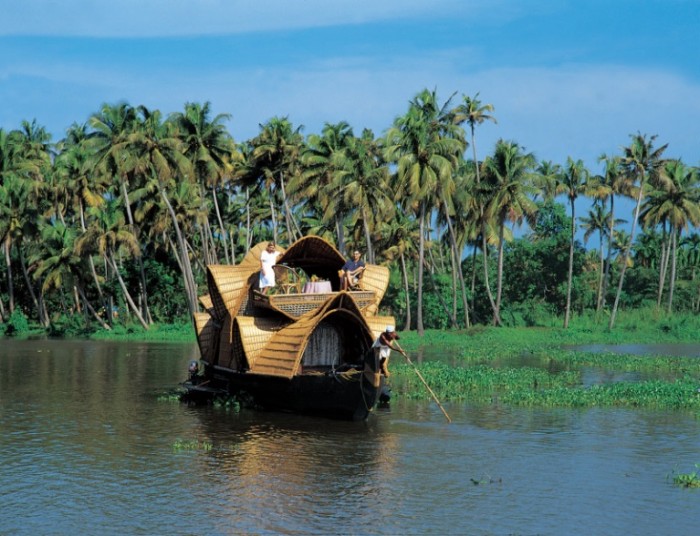 Image credit: India Tourism Singapore
Location: Kerala
The Backwaters of Kerala are an extraordinary landscape not found anywhere else on earth. This maze of canals and rivers is best explored on one of the region's quintessential houseboats, known as a kettuvallam. Cruising past the palm tree-lined banks of Kerala's Backwaters is one of the most enchanting adventure experiences to be had in India nowadays.
8. Surfing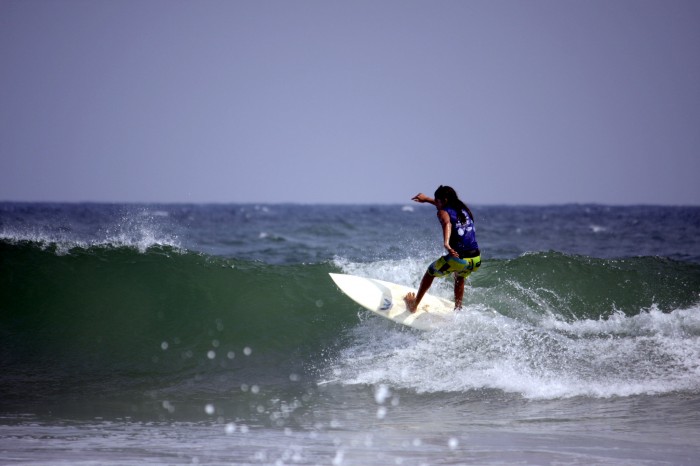 Image credit: Techbreeze
Location: Goa and Kerala
There are numerous great surfing spots along more than 4,300 miles of Indian coastline, but those around Goa and in Kerala are reputed to have the best waves! These areas are popular tourist destinations anyway, so you might as well grab the chance to catch some waves while you're there. Time to tear up that surf!
9. Silk Route Camel Safaris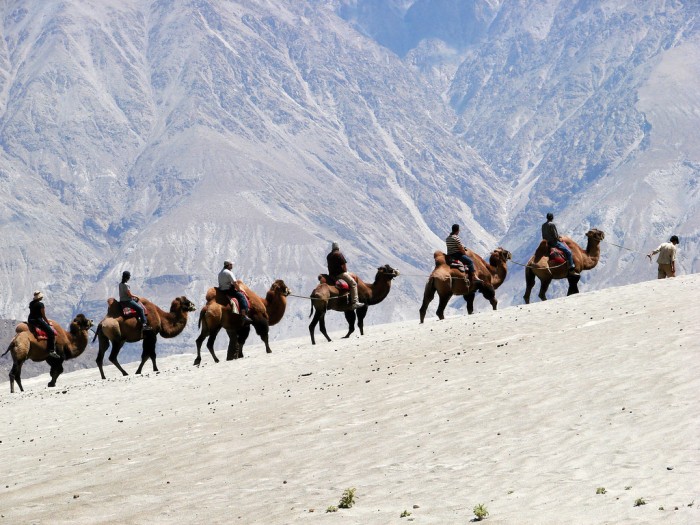 Image credit: Karunakar Rayker
Location: Ladakh
Bet you didn't know that camel safaris aren't only possible in a sand desert – in India, you can also do them in the Nubra Valley which is in the far north of the country. This type of safari is done with Bactrian, or double-humped, camels through the very region where the Silk Route once ran. If you've always wanted to know what it was like to travel the Silk Route in a camel caravan, this is the very place to experience it!
10. Ziplining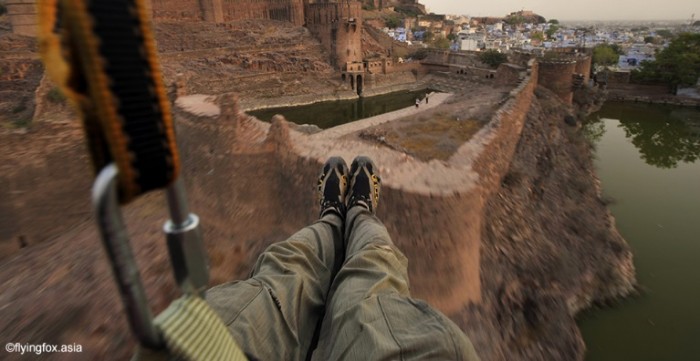 Image credit: Rajasthan Tourism
Location: Jaipur, Rajasthan
See the Pink City of Rajasthan from another vantage point – from high up above! Have a spectacular aerial view as you glide over the landscape at breathtaking speeds. Fly across elaborate fortresses and desolate stretches of desert – this is THE adventure of all adventures to have in India!
Also read: 25 Photos That Will Make You Fall in Love With India
So next time you go to India, make sure you take in all that the country has to offer – its stunning architecture, breathtaking scenery, heartwarming hospitality and above all, ADVENTURE! For more information about India, check out Incredible India website or their Facebook page  – both sites are chock full of detailed information that will be perfect for planning your trip. Bon voyage!
Brought to you by India Tourism Singapore.