Budget sorted out? Check. Travel passes bought and tickets booked? Check. So you've completed your preliminary research and remembered the details of your itinerary all at the back of your hand. But are you really prepared?
Whether you're heading over to Europe for the first time or are a seasoned backpacker, it's always good to read up more on where you're going to ensure you get along with the locals and stay safe at the same time. This guide lists 10 practical tips that will arm you with everything you need to know before you depart for that dream Europe vacation.
One of the first things you need to do before embarking on a vacation is to get yourself insured with travel insurance.

HyfeAssure provides around-the-clock convenience and instant claims at the airport. Put your mind at ease and go on an epic adventure to Europe with their comprehensive coverage plans, all at an affordable price.

Book now to enjoy 60% off your HyfeAssure travel insurance with the code <60OFF>. Available for a limited period only!
1. Stay alert and keep your personal belongings with you at all times
Let's face it – living in Singapore has lulled many of us into a false sense of security when it comes to our safety and personal belongings. Reading up on where you're going ensures that you get the best travel experiences, especially when it comes to safety.
While it's generally advisable to bring cash and avoid the extra fees that come along when you pay with credit, never put all your eggs in one basket. It's a better strategy to hide a hundred or two beneath the sole of your shoes, some in your front pockets and the rest locked away safely in your luggage. That way, you'll avoid being stranded without cash if you happen to be pickpocketed.
You can avoid becoming a victim of crime by becoming familiar with common scams in your host countries to better identify them. It's also good practice to make a few copies of important documents (such as your identification, passport, accommodation addresses and important phone numbers) for safekeeping. You should also email them to yourself and trusted family or friends so they are aware of your travel plans. Only show these documents to figures of authority upon request!
If you're travelling alone, turning on Find My Friends on your smartphone might reassure loved ones with live updates on your whereabouts. Or alternatively, you could just update social media regularly!
2. Protect yourself with travel insurance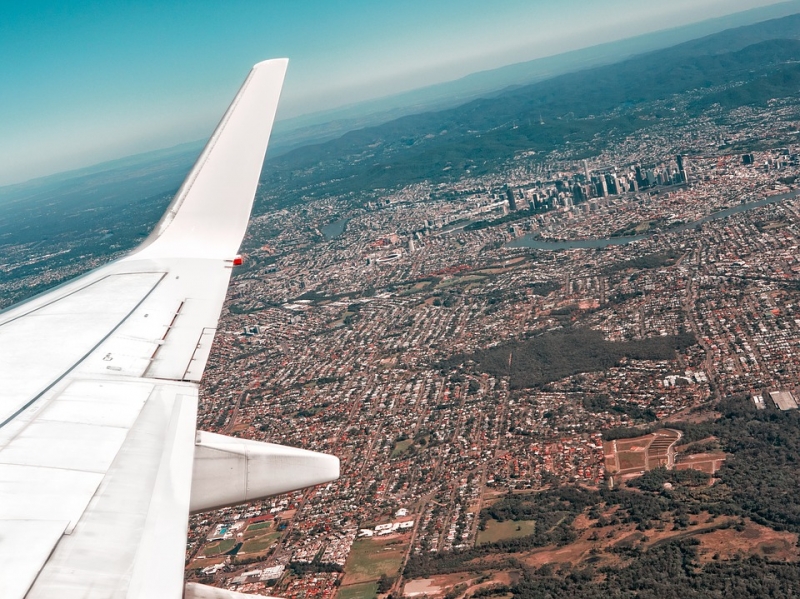 It's easy to get caught up in the whirlwind of planning the fun parts of your dream vacation and end up neglecting travel insurance. You might have backup plans for your backup plans, downloaded every map and scoured the Internet for reviews of everywhere you're headed, but your preparations are not complete without travel insurance. Cliché but true – it's always better to be safe than sorry!
If you're travelling to Europe and for a longer period of time, chances are, you'll have already blown a lot of cash on prepaid expenses even before your trip has begun. Travel insurance is a worthwhile consideration to pad yourself with, especially when going to Europe, where their flight arrangements tend to be more unreliable and you'll be susceptible to higher rates of petty crime.
If you're on a budget, Changi Recommends' HyfeAssure is your best choice. At a low fixed flat rate of S$3.50 a day regardless of wherever you're travelling to, this travel insurance is perfect for cost-conscious travellers, especially for those of you who are travelling longer distances to Europe, and for short-term periods (one week or less).
What's more, HyfeAssure is Singapore's first insurance company that offers INSTANT travel claims – yes, you've read that right! Simply head down to any 24-Hour Changi Recommends counter at the airport, to receive up to $200 worth of claims without any delay.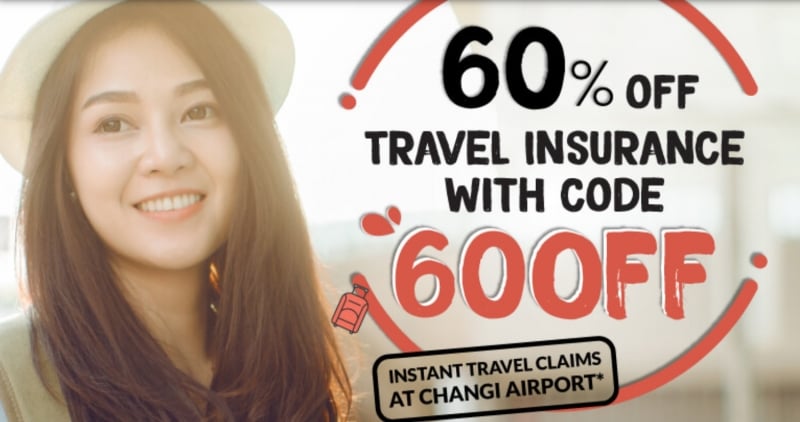 With
HyfeAssure
, it's now more worthwhile to exchange a token amount to insure yourself. Remember to use the promo code
<60OFF>
, to receive 60% OFF your HyfeAssure plans!
3. Know how to get around more for less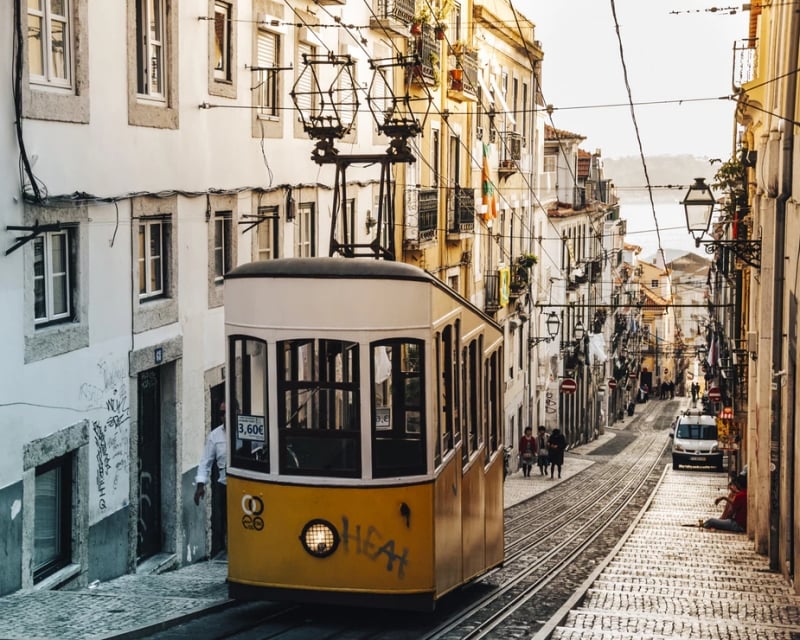 Country-hopping can be expensive, so be sure to do your research and decide on the most cost-efficient way to cover more ground for less! Getting a Eurorail pass is more suitable for those intending to stay in Europe for more than 2 months. Reserving transportation ahead and looking at point-to-point tickets would be better for those who've got it all planned out. You can check out sites like RailEurope and Seat61 to guide your transportation bookings.
Meanwhile, Blablacar is a popular long distance carpooling service to try out if you're open to making new friends on your way to your next destination, as is hitchhiking (which is even better for the pocket at no cost at all!). It's generally easier for female travellers to hitchhike, and while most people are genuinely nice and looking to help you out, it never hurts to be aware of the risks of travelling with a complete stranger.
4. And sleep for less, too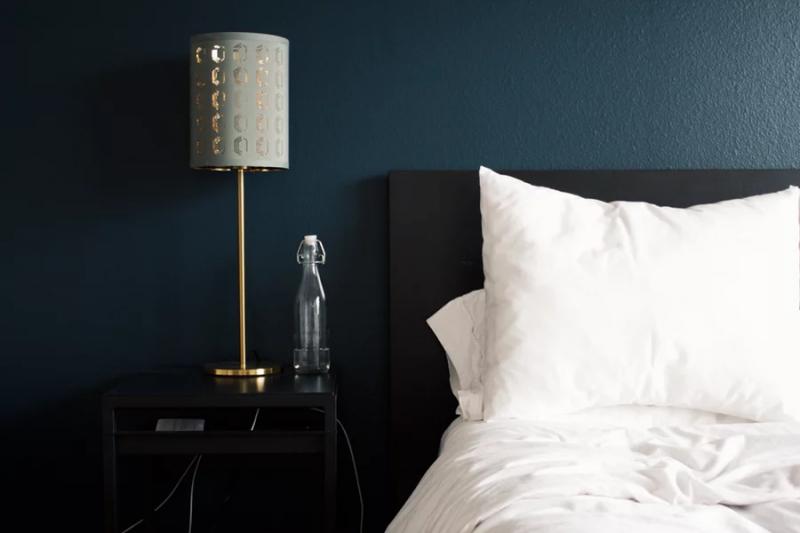 Accommodation costs can differ from country to country, where you might find hotels affordable in one and exorbitant in another. If creature comforts are not a priority for you, why not check out alternative accommodation choices other than hotels and Airbnbs?
If you're feeling social, Hostelworld is a nifty site to check out for cheap and transparent deals on accommodation. Bed and breakfasts are also popular for people looking to fill their tummies before the long day ahead. In some countries such as Croatia, it's really easy to find a homestay option where you can guarantee that you leave with at least some uniquely local experiences under your belt.
Feeling adventurous? Couchsurfing is on the rise, and it's the most affordable (free, really) way to travel and push the boundaries of your comfort zone. If you have time, offering up your own hospitality at home prior to your trip builds up your credibility, making it easier to find matches.
Don't forget to
purchase your travel insurance
before you leave for that epic Europe adventure! Just pay $3.50 a day for travel insurance coverage and HyfeAssure's
instant claims
feature. Simply submit your claim form and original supporting documents to any 24-Hour Changi Recommends counters, and
voila!
Remember to use the promo code <60OFF>, to receive 60% OFF your HyfeAssure plans.
5. Have useful applications right at your fingertips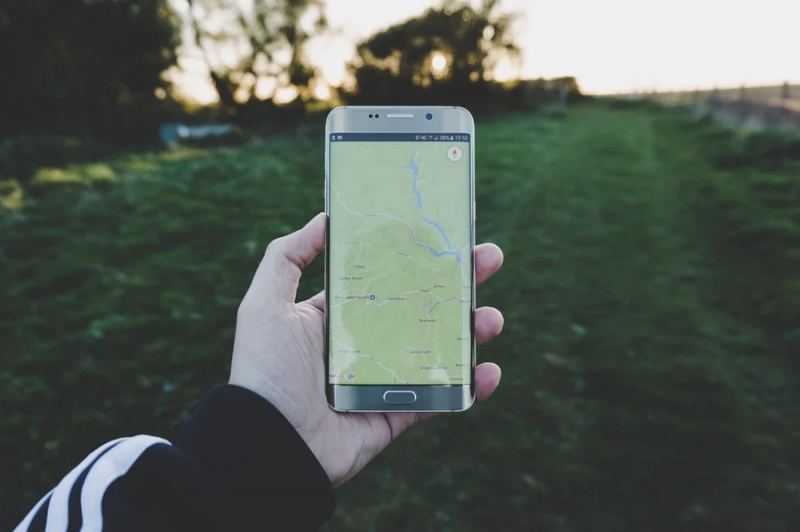 You might sneer at those who insist on staying true to data connection while overseas, but technology is not all that distracting. By utilizing the right tools, you'll be able to navigate your way around easily! Most people in Europe can speak English, but having Google Translate can be a lifesaver in tight situations. Downloading other language apps and having simple phrases at hand can really help you get around and interact with the locals on a deeper level.
Google Maps is also another handy tool to help you find your way to popular attractions in the city. It's helpful to cache maps on your phone with starred locations to prevent yourself getting caught out or lost with no data connection.
For the lazy, services like TripIt can help you plan your itinerary. Simply set up an account, forward emails confirming your various bookings and watch your itinerary organise itself, ready for sharing with anyone you need.
Other useful apps to consider include: Google Goggles, for general sightseeing and if you like art; Wikisherpa (only on Android) to download travel guides from WikiTravel; and any currency conversion app to help you decide if you should really shop 'til you drop.
6. Eyeing a major festival? Plan your route with it in mind!
While packing according to the season helps to keep your baggage light, knowing the exact dates to the Tulip Festival in Amsterdam, La Tomatina in Spain, Oktoberfest in Germany, the White Lights festival in Russia, the Almabtrieb (cow festival) in Germany or the Annual Viking Festival in Hafnarfjörður, Iceland prior to planning your trip could make your route more efficient.
That way, you won't end up having to miss out on an event you're really looking forward to because it's too out of the way or happening when you're not in town. Plan carefully, because who knows when you'll be back again!
Can't wait to attend a festival in Europe? Don't forget to
purchase your travel insurance
before you leave! HyfeAssure travel insurance ensures a wide coverage inclusive of Loss of Baggage and Personal Effects up to S$1,500 Maximum Benefit Limit Payable; delayed baggage up to S$500 Maximum Benefit Limit Payable; and more. So be rest assured that should you lose anything in Europe, or encounter any delay in your travel plans, you'll be well covered.  
Plus, with their unique instant claims feature, it's just so convenient. Simply submit your claim form and original supporting documents to any 24-Hour Changi Recommends counters after returning from your trip!
P.S.Remember to use the promo code <60OFF> to receive 60% OFF your HyfeAssure plan.
7. Homemade meals & student deals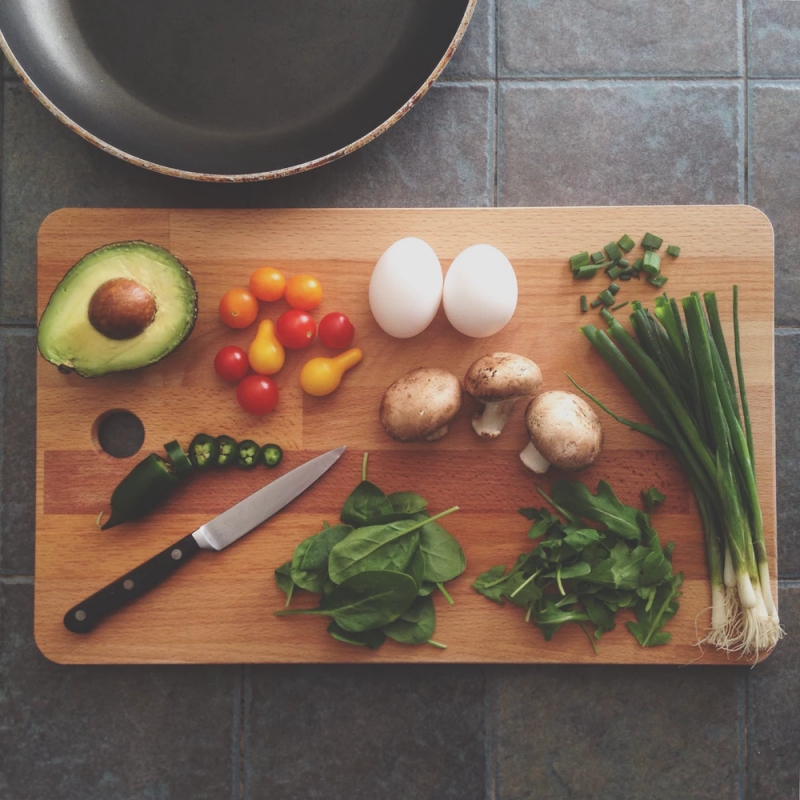 It usually makes more economical sense to cook if you're not willing to shell out those euros while in Europe. However, there's no reason why you have to miss out on local delicacies! The key concept here is balance. Try out those signature dishes you've been drooling about – from truffle pastas to paellas, palacinky and goulash; there's no reason to resist these gastronomic delicacies. But you can alternate nights out with some nights in, and whip up a good ol' home cooked meal instead – you'll make amazing memories and keep it light on the wallet.
Students, this one's also for you. Don't forget your privileges! Many popular attractions and restaurants give out student discounts if you have your student ID. You can also keep an eye out for good deals on Groupon or equivalent deal sites for discounted prices to your desired places of interest. Country-hoppers will find that going to cheaper countries (Eastern Europe, anyone?) can save you a ton on souvenirs, and you can often get more unique or intriguing gifts, too.
8. Remember to factor in some down time too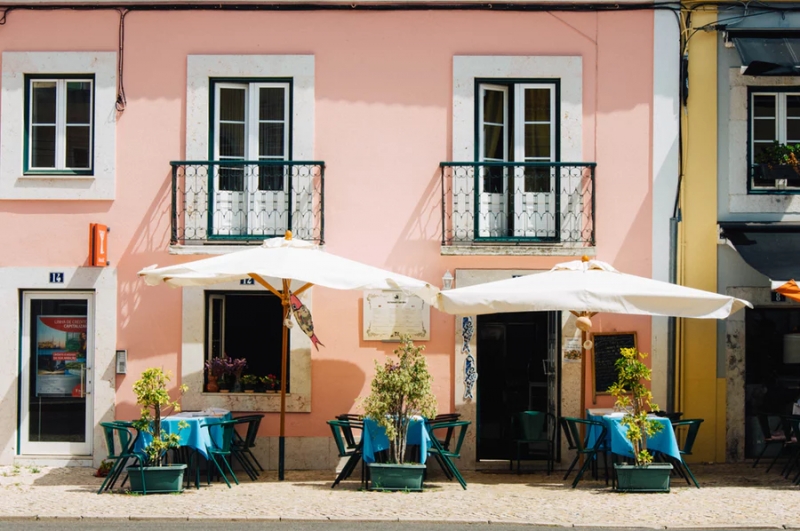 So much to do, so little time. Overplanning can be the bane of your existence, especially when everything looks so fascinating or you can't decide which ones are worth going and which to pass. If you're planning to stay in Europe for a longer period of time, planning downtime can be therapeutic and keep you energised for the rest of your trip. Still want to be out and about while taking a break from long-distance travelling? Go back to that list; there might be nearby places for you to explore!
Alternatively, you could also head to a town square or somewhere populous, and put yourself out there. Sometimes striking up a conversation with a fellow local or traveller could lead you to new friendships and shared experiences no amount of planning could prepare you for. Forget overpopulated guided tours; let your new friends show you where the heart of Europe's really at.
There's no point worrying about what could go wrong on your vacation – all you have to do is be well-prepared! And
Changi Recommends' HyfeAssure travel insurance
enables you to do just that. Just pay $3.50 a day for travel insurance coverage and HyfeAssure's
instant claims
feature. All you have to do is submit your claim form and original supporting documents to any 24-Hour Changi Recommends counters upon your return!
Plus, remember to use the promo code <60OFF> to receive 60% OFF your HyfeAssure plans.
9. Free walking tours feed your mind without burning your pockets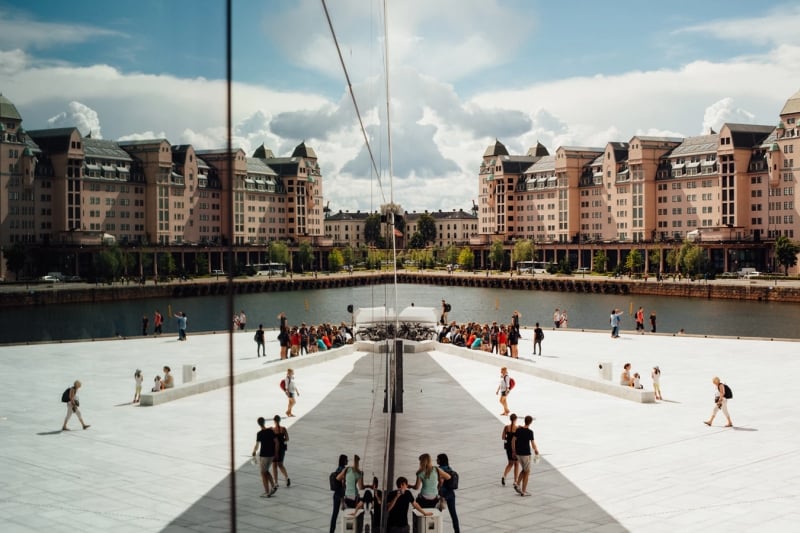 What if you're a cultural buff who's looking to devour the stories that surrounded these foreign landmarks once upon a time?
Good news – these days, there are completely FREE walking tours that you can take part in to learn something new and explore the district on foot. Amsterdam, Barcelona, Stockholm, Prague, Berlin, Krakow, Budapest and many other cities have walking guides readily available, with experienced locals who are more than willing to take you on another adventure around major attractions.
Not too keen on interaction or perhaps can't find a tour you're interested in? Psst, check out SANDEMANs New Europe or Rick Steve's Europe audio tours for informative and entertaining ones in your area! Your inner recluse can now seek some respite – all you need are a good pair of shoes and your headphones.
10. Preserve those memories everyday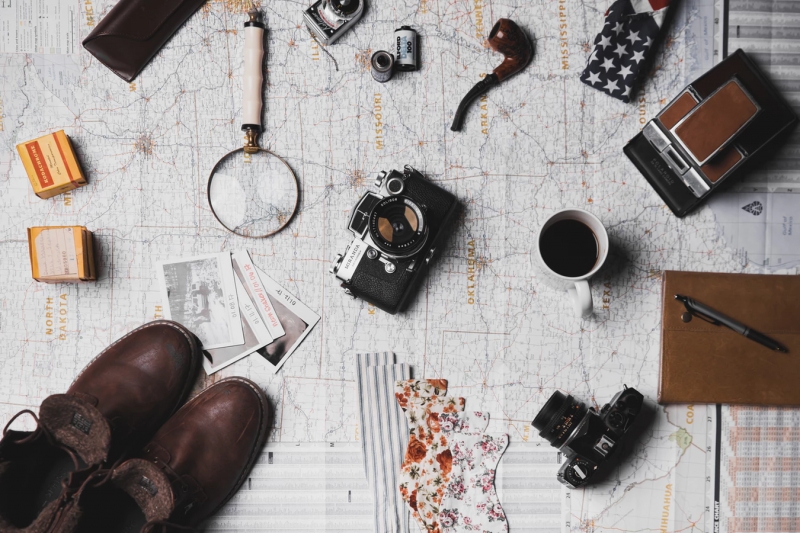 Yes, you've got your camera packed and ready to work overtime to keep up with your social media updates, but sometimes focusing too much on the highlights can dilute the immersive experience of a dream vacation.
Instead of spending 20 minutes trying to get the perfect panorama of that spectacular cathedral you're in, give some attention to the little things as well. Keeping a travel diary recounting that spontaneous heart-to-heart talk you had with a new friend or the tranquility of a rumbling sleeper train allows you to remember more dimensions of your travels, and is an infinitely more valuable keepsake. If you don't like freehand, creating a private Instagram account to upload your favorite-but-not-presentable-on-social-media pictures along with a caption encapsulating your thoughts and feelings can be a fun alternative as well.
Finally, getting a document bag to organize train tickets, receipts, postcards, paintings, paper and more at hand prevents fumbling for when you need them, and also keeps all these milestones in a safe place for later.
Travelling thousands of miles away to Europe can be daunting for the slightly scatterbrained and uninitiated, but it doesn't have to be. Doing your homework to plan an itinerary that genuinely interests you and travelling with an optimistic attitude can help minimize the mayhem that goes on behind your picture-perfect poses on Instagram. While you're at it, don't forget to triple-check the details of all important documents and make sure you're all covered with travel insurance. Bon voyage!
Don't know which travel insurance you should purchase for your next vacation? You never know what can and will happen, so put your mind at ease by being well-prepared!
Purchase HyfeAssure travel insurance
and claim up to $200* instantly at the Changi Recommends counter. Yes, you can get it as soon as you land at Changi Airport after your trip! HyfeAssure promises a wide coverage as well, ensuring that any overseas or local medical expenses, travel inconvenience (i.e. flight delay, loss of baggage or personal effects etc) and more are covered.
P.S. Don't forget to use the promo code
<60OFF>
to get
60% off your HyfeAssure plans
!
---
Brought to you by Changi Recommends.