Contributed by Nuggetcation
Japan is known for the sakura season in spring, maple and gingko foliage in autumn, and snow festivals in winter. What about summer in Japan? In the Philippines where I'm from, summer is a popular period to go to the beaches, but what about in the land of the rising sun? What can one do during summer in Japan?
Also read: How to Get to Tateyama Alpine Route from Tokyo – A DIY Itinerary
Tokyo was typical – the typical vibrant, bright, beautiful city it is known for. I will tell you about Nagoya. It is my first time in that city, the fourth largest in Japan. I came across articles about it, and most were about the companies that originated or are based there such as Toyota and Yakult. While searching, I chanced upon an article on the Tateyama Alpine Route, which is more accessible from Nagoya than Tokyo or Osaka.
Following blogs and other tourism websites, I decided to "DIY" this trip. Though seemingly complicated, it was a success and I'd like to share our experience. I booked a bus from Nagoya to Toyama via Willer Express. Though train is an option, the cost and travel time is almost the same due to several transfers, hence taking a bus is more convenient. After 3.5 hours, we arrived at Toyama.
From Toyama, we headed to Tateyama via Dentetsu Train. Comparing the train to city trains, this one looked vintage. Even the station has no automatic gates, marking of tickets is manually done. I was surprised to see those in Japan. While on the train to Tateyama, I had a quick glimpse of what it's like to live in rural Japan. Like in the Philippines, there are vast rice fields. Houses were small and they looked alike. Train stations were made of wood, seemingly in need of repair, but they exude a lot of charm and character. The station itself is a witness to a multitude of daily life stories of the people walking in and out of it. On that train ride, one can get an idea of the simplicity of Japanese people and the discipline most of them have.
After a little over an hour, the next leg would be to go to Bijodaira via a cable car. From the Tateyama station we already bought round-trip cable car and bus passes to and from Murodo, where the snow wall is.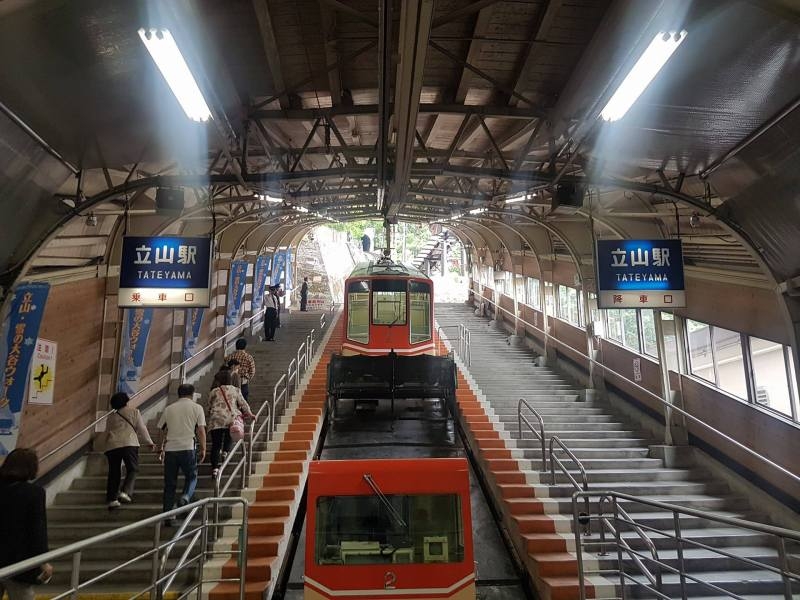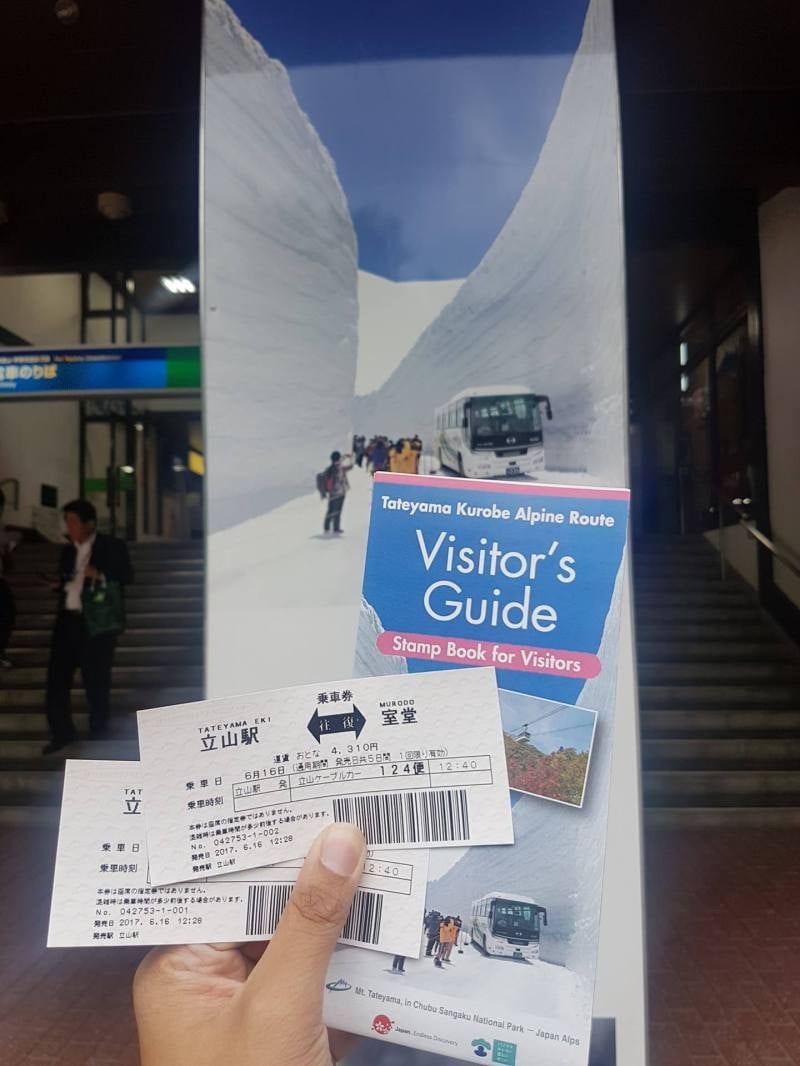 After 7 minutes, we arrived at Bijodaira, then took a bus to Murodo, our actual destination. Lo and behold!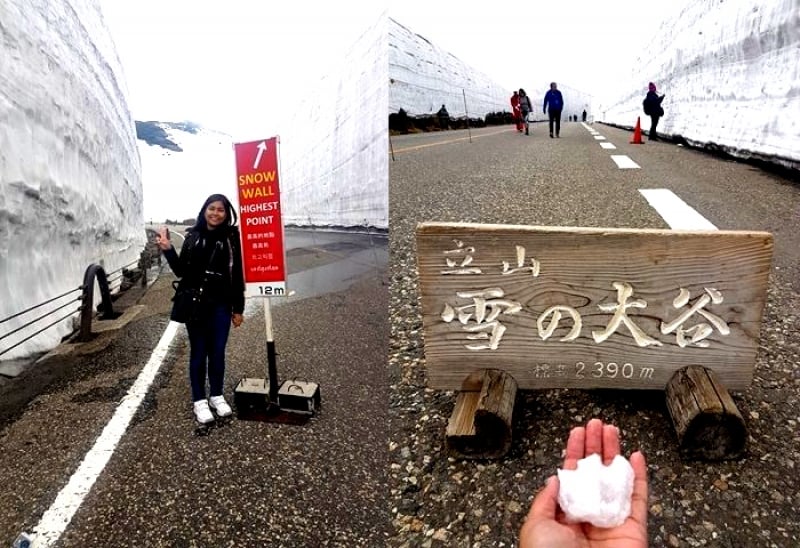 In the world, Mt. Tateyama is one of the places with the most amount of snow fall. The snow corridor in Murodo, also known as Yuki no Otani, is open this year from April 15 to June 22. During April, the snow wall goes as high as 16m. When we visited, the highest point is at 12m, almost as high as a four-storey building.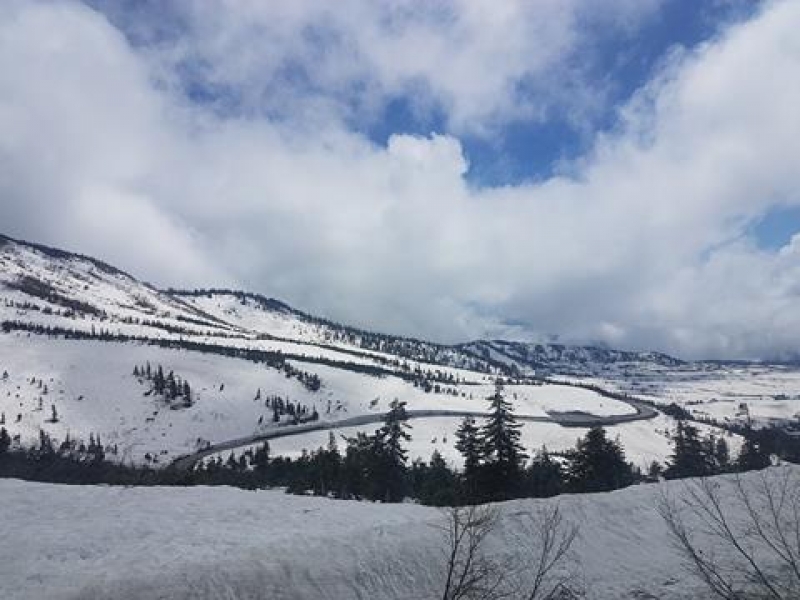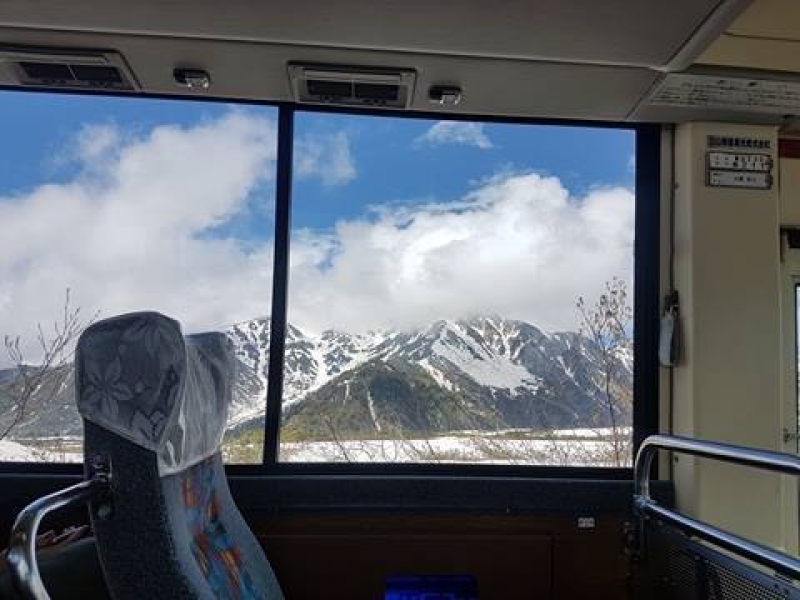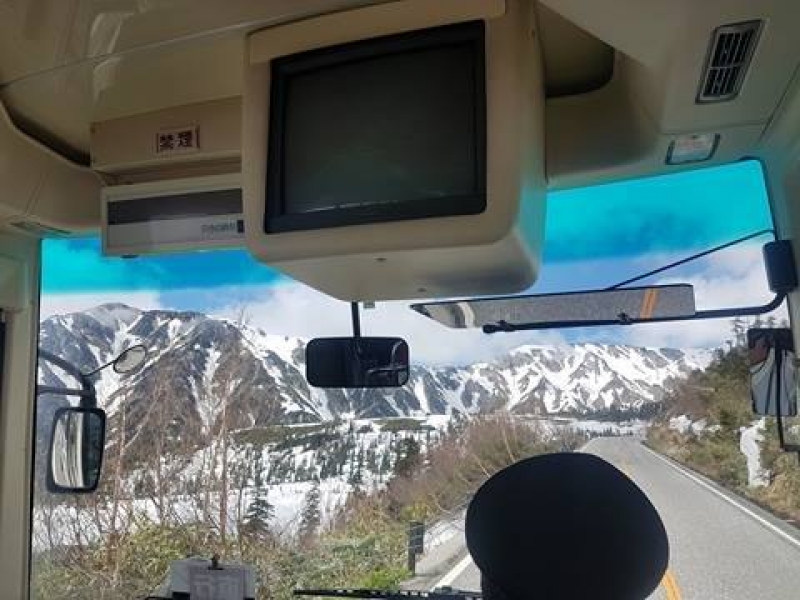 The only thing I can say is that the place was magnificent.
Getting to Murodo is only one-third of Tateyama Kurobe Alpine Route:
For more information, please visit: Tateyama Kurobe Alpine Route.
The journey was long but worth it. Until today, I am still in awe of this natural wonder – letting me experience an unusual way of spending summer, playing with snow, not sand.