The idea of a luxury vacation in Europe is a bit of a novelty for many a traveller. After all, the combination of medieval castles, ancient ruins, and untamed natural landscapes evoke a sense of romanticism that is hardly ever matched by anything else.
From gazing at the Eiffel Tower to maneuvering the waterways of the Venetian canals, there's just so much to see and do! But before you get stressed out planning your ultimate European adventure, take a deep breath and relax because being the helpful chap that I am, I've prepared a list, a bucket list if you will, of the must-try experiences in Europe.
And even if you've been to Europe a couple of times before, let's see how many things on this list you've struck off and how many more you have left, shall we? Let's go!
1. Visit historical museums in Western Europe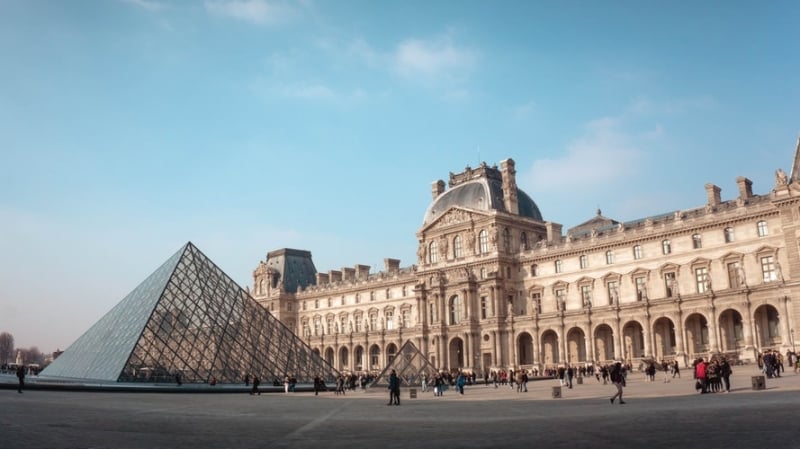 Western Europe is home to some of the world's most important museums such as the world-famous Louvre (Paris), Museo del Prado (Madrid), and the British Museum (London). Each of these museums, often ranked amongst the best in the world, houses special pieces of modern history and art in their exhibits and are definitely worth a visit.
I've only been to Museo del Prado and the four hours I spent in the museum was worth every bit of the 7.5 Euros (after student discount) that I paid to enter.
2. Watch the sun set over the Eiffel Tower
What more needs to be said about Paris and the Eiffel Tower? It's one of the most iconic images of a holiday in France, maybe even in all of Europe! There's just something magical about the way this representative landmark lights up as the sun sets and you'd definitely not want to miss this sight!
In fact, there are so many historical landmarks and cultural heritage trails to embark on in France that you can spend weeks in the country and still be left with more sights and sounds to discover. But we know that not everyone has the luxury of time. If you only have a few days to spare, combine your Paris trip with some of the highlights of Southern France like Avignon and the French Riviera (Cote d'Azur).
#TripZilla Tip: Looking for a tour that could fulfil your bucket list?
Join one of the tours offered by EU Holidays, winner of 'Most Innovative Tour Product' in the TripZilla Excellence Awards 2019! Looking to transverse Europe or explore the USA, there probably isn't a better way to do so!
3. Hop aboard the Hogwarts Express and feast your eyes Scotland's beauty
Nope, your eyes do not deceive you, that is the actual Hogwarts Express as seen in the Harry Potter movies! The Jacobite Steam Train (as it is known officially) departs from Fort William and makes a loop around some of Scotland's most picturesque locations such as the Ben Nevis (highest mountain in Britain), Loch Morar, and Loch Nevis! Get your camera ready as you really wouldn't want to miss a sight on this 135-kilometre train ride!
4. Re-live your college years by going on an epic Dublin pub crawl
Let's make this clear: age is just a number. If I want to chug beers at 10 different pubs in one night, I can. It's all in the mind and in the strength of will! Why do I say this?
Because one of the best experiences is to go on a pub crawl in Dublin during St. Patrick's Day! There's nothing like the rowdy atmosphere combined with a few pints of smooth Guinness; it's just pure fun, to be honest. Of course, with any alcohol-related activity, be as safe as you can and drink responsibly while you have fun. And don't get yourself too drunk because there's much to explore in Dublin and indeed in Ireland!
5. Explore the artistic brilliance of Antoni Gaudi in Barcelona
Barcelona es la ciudad del Gaudi! That's Spanish for 'Barcelona is the city of Gaudi'. Well, no, Antonio Gaudi doesn't own the city, no. Rather, that expression is often used to describe Barcelona because it is full of the Catalan architect's creative works such as the Casa Batllo, Casa Mila, and Park Guell.
But even if these buildings elude you, you're sure to have heard of the UNESCO-listed Sagrada Familia, the Catholic basilica which would have been in construction for over 150 years when it is finally completed (estimated to be 2026 at the earliest!). The majestic interior and towering facade is an iconic sight in Barcelona and is symbolic of the many uniquely wonderful experiences in Spain. While you're there, take it from me: tapas is love, tapas is life!
6. Join in a colourful, fun Spanish fiesta
The Spanish love to have a good time and their fiestas are quality fun! Semana Santa, which is the Holy Week preceding Good Friday and Easter, is one of Spain's most important major holidays. The week is filled with carnival-like street processions, especially in the Andalucia region (Sevilla).
Beyond religious holidays, some of the festivals to look out for include La Tomatina, which is the Spanish version of Songkran but with tomatoes instead of water (go figure), San Fermin and Las Fallas! Even without designated fiestas, one could easily enjoy (or learn) the colourful Flamenco (traditional Spanish dance), often performed on the streets throughout major cities like Madrid! 
7. Go for a boat ride around Amsterdam's famous canals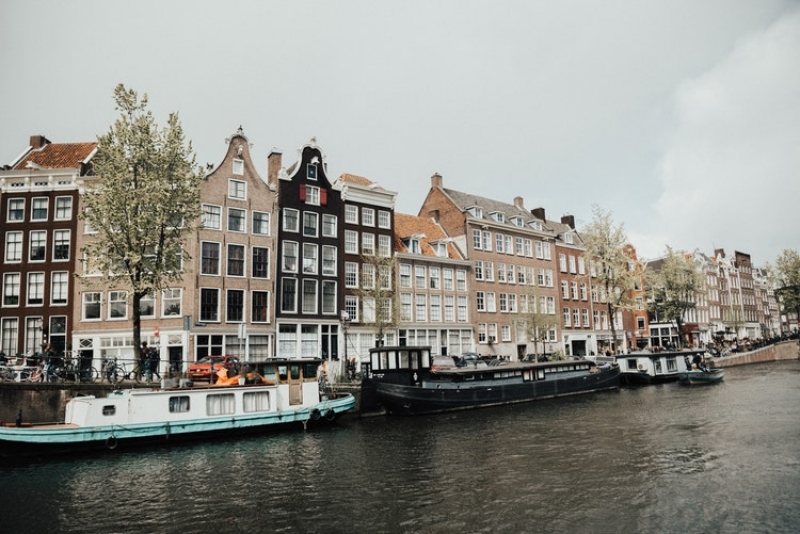 8. Be swept away by the timeless beauty of the majestic Neuschwanstein Castle
Germany, especially its southeastern region (known as Bavaria) is home to many of the region's most timeless, fairytale-like castles from the medieval era. Among which, the most famous is the Neuschwanstein Castle. Nestled within a spectacular alpine landscape, the castle is one of the most highly-rated attractions in all of Europe and is often one of the first activities on the list of any German itinerary.
Close to Neuschwanstein, you'll find yet more hidden gems of the Bavarian Alps, including alluring natural scenery and historical remnants from the (supposed) age of chivalry.
9. Admire the beauty of Venice as you enjoy a ride along the Grand Canal
10. Walk the path of the gladiators in Rome
11. Uncover the mysteries of the Vatican Museum
12. Discover the beginnings of the Renaissance Movement in Florence
The Renaissance Era is a time of enlightenment, an exciting historical juncture of science, discovery and literature and it all began in the humble town of Florence, Italy. Being in Florence is like taking a step back into a simpler time: historical architecture, sophisticated art museums (ever heard of a fine, chiselled statue named David?), lovely parks and the unmistakable aroma of good coffee.
Florence, along with Rome, the Vatican, and Venice are just some of the must-see destinations in Italy which promise unforgettable memories and unique things to see and do.
13. Fall in love with the wonderful alpine scenery of Switzerland from aboard a comfy train
I was lucky enough to visit Switzerland just last year and to be honest, I think I left a piece of my heart there because five months on, I still can't get over how soothingly beautiful the whole country is. It is just as you imagine it to be: snow-capped alpine mountains, lush greenery in the summer, and mystical train rides.
I'll never forget the unbelievably lovely rural landscape which flew past the windows during my train ride from Zermatt to Geneva – it was absolutely breathtaking! It was also in Switzerland, standing upon the peak of Harder Kulm in Interlaken, where I had my first snowball fight! Regardless of when you visit, Switzerland is always ready to welcome you with stunning scenery, magical train rides and remarkable experiences.
14. Revisit the time of the Gods in Athens
15.  Hop around the islands of the Aegean Sea
Despite all the treasures of Ancient Greece in Athens, many travellers picture Santorini first when they think of a holiday in Greece. Featuring picturesque white-washed buildings, unobstructed views of the emerald blue ocean and a laid-back ambience, Santorini is the sort of location which lulls you into an unrivalled sense of holiday bliss! I definitely recommend visiting Santorini at least once in your lifetime, but don't forget the other beautiful islands that dot the Aegean Sea.
16. Chase after the mystical Northern Lights in Iceland
Gazing upon the spectacle that is the Northern Lights is surely one of the most common things you'd spot on any travel bucket list and for good reason! There's just something special about chasing after this light show put on by Mother Nature herself.
Iceland is undoubtedly one of the most popular places to catch the Northern Lights and because of this, it has quickly become one of the hottest tourist destinations in Scandinavia. That being said, the Northern Lights is not some pre-scheduled show that is guaranteed to take place. It all depends on timing, weather conditions and, simply put, luck.
17. Be one with nature as you gaze upon the iconic Norwegian fjords
18. Reconnect with your inner child at Copenhagen's Tivoli Gardens during Christmas
Much like other major Scandinavian cities in the region, Denmark's capital, Copenhagen, is a delightful place to visit, filled with stunning sights and warm welcomes. While the beauty of the city is already sufficiently portrayed in its quaint architecture, the Tivoli Gardens is certainly in a different class of its own.
A trip to the Tivoli Gardens is akin to stepping into the fairy-tale stories we used to listen to when we were children. The dazzling lights and calm atmosphere are a true treat for the senses as you enjoy a lovely stroll in the evening. Of course, there's more to Copenhagen than just a romantic theme park and, given the time, you'll find that the city houses many unique experiences to enjoy.
19. Ride a horse-drawn carriage around the Old Town of Krakow
20. Throng the Christmas markets of Prague and enjoy the season's sights and smells
21.  View a performance at Vienna Opera House
Along with Prague and Budapest, Vienna is part of what I like to call the Holy Travel Trinity of Central Europe. These cities hold so much cultural history in them that they just ooze charm and romance (not the lovey-dovey kind) on their streets. One of the most novel activities in Vienna is to catch a performance at the city's world-famous State Opera House. Built in 1896, the opera house has survived many important points of modern history (including two World Wars) and is a great place to catch a world-class performance.
In a way, the romanticism surrounding Vienna makes it a good fit amongst its neighbouring historical cities. In fact, Vienna is often one of the major stops for people travelling in a loop of Austria, Hungary and the Czech Republic! And just like the general way of life in Central Europe, the tours here are often at quite a relaxing pace, making it perfect for those who simply wish for a laid-back itinerary where they can explore Central Europe at their own leisure!
22. Go for a ride in a hot air balloon at Cappadocia (Turkey)
23. Or hunt for a memorable souvenir at the Grand Bazaar of Istanbul
You might not know this, but Turkey was the western end of the Silk Road, and as such, it's no surprise that one of the major attractions in its capital is the Grand Bazaar! This is THE place to hunt for a souvenir to bring home to your loved ones as the bazaar sells a multitude of unique handicrafts and items!
Of course, the Hagia Sophia (a UNESCO World Heritage Site) and the city's many museums are lovely as well so you really wouldn't want to miss out on this city! And while we're at it, you probably shouldn't forego the aforementioned Cappadocia either! To truly explore the wonders of Turkey, I recommend going along with this well thought out itinerary!
24. Relax and soak in the atmosphere of Slovenia's stunning Lake Bled
25. Chill out on a secluded beach on Montenegro
26. Go on a scenic drive along the picturesque Balkan Coastline
To say that I have a soft spot for the Balkans would be quite the understatement. Rather, I'm hopelessly in love with the rustic natural scenery that is often found in this region. Slovenia's Lake Bled, Montenegro's town of Kotor, and the Croatian coastal city of Dubrovnik are just some of the wonderful places that take my breath away!
Even though these places aren't as popular as mainstream European destinations (which, for me, makes them even more attractive), they are incomparably beautiful! One of the best things you can do in life is to go on a nice, slow scenic drive along the Balkan coast, cruising past locations such as the Plitvice Lakes, Dubrovnik, Kotor, and Corfu (the beaches here are stunning, to say the least!).
But in case you're not up for a drive but would still love to visit these places, then check out this dream-come-true offer from Insight Vacations which takes you to all the above-mentioned hotspots in the Balkans!