Come Christmas time, travellers usually plan trips to spectacular winter wonderlands, cities made glittering with bright lights, or dreamy towns that combine both worlds.
Since most adventurers also take advantage of the snow, it makes sense that some destinations are more popular than others. But now it's time to shine the spotlight on underrated destinations around the world that are just as beautiful during the yuletide season. This should be your most memorable holiday yet.
1. Bari, Italy
Italy is one of those world-famous destinations that are just overly popular — and for a number of great reasons. But not a lot of people know that the Catholic saint who inspired Santa Claus, St. Nicholas, is actually the co-patron of the province of Bari in Italy. In fact, some of his relics and even his tomb are kept in the Pontifical Basilica di San Nicola in Puglia, Bari to this day. Christmas in Puglia is made even more special with yuletide delicacies such as cartellate (sweet, fried dough) and purciadducci (also known as the "poor man's nougat").
If that's not enough to entice you, Puglia is actually known for breathtaking beaches, archaeological treasures, and a rich culinary heritage. These spots stay ripe for sightseeing all the days of the year as well.
2. Bhutan
Known for limiting the number of tourists that enter it, as well as being among the world's happiest countries, Bhutan is quite an intriguing getaway. And although most of its population practise Buddhism (a religion that has been declared part of the country's sacred heritage), parts of the country still celebrate Christmas. It may not be as sparkly or as ostentatious as in other countries, but the occasional handcrafted paper decor will mark any establishment that commemorates Christmas in its own little way.
Any other time of the year, though, you can visit Bhutan's many temples, mountains, and nature retreats. You'll have to go through a credited tour operator since that's how they manage tourism. But there are itineraries for every kind of traveller so you won't be disappointed.
3. Iran
I bet you're surprised to see Iran on this list, especially since it's an Islamic republic. But that doesn't mean Christmas here is non-existent. There are Christian neighbourhoods, especially in Tehran, where the yuletide spirit is very much felt and seen. Shops are decorated with tinsel and the deep green of Christmas trees, and you might even catch Santa Claus walking the streets.
But truly, Iran is an utterly beautiful country — and one that has been misunderstood all throughout the years. Underrated it may be, but a visual feast it surely is. If you're planning an Iranian holiday soon, check out our 12-day Iran tourist Circuit.
4. Lithuania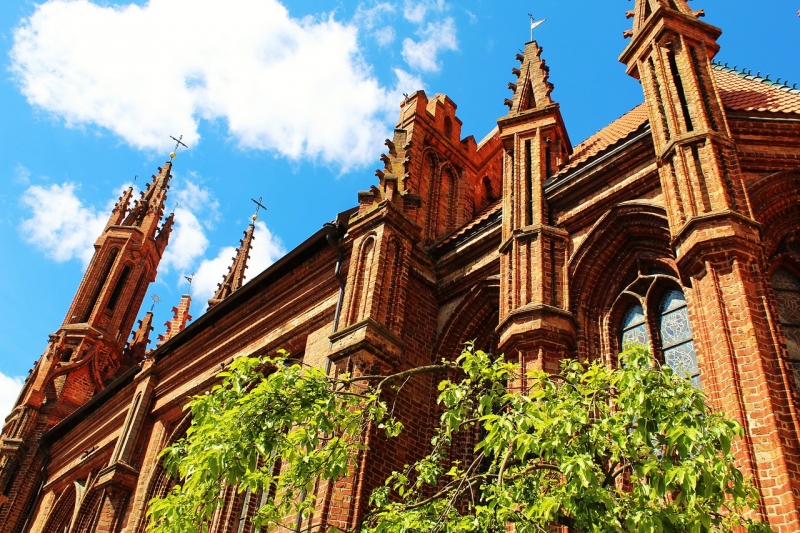 A Baltic state that's known for historical sites and thriving wildlife, Lithuania isn't really what comes first in mind when you think of a European holiday. It ought to be on your list, though.
Lithuanians are known to speak one of the world's oldest languages. In fact, it's closely related to Sanskrit, so it would be a unique experience alone to hear the locals talk. Aside from this, Lithuania is also home to really good beer, so that ought to put everyone in a cheery mood.
In December, the country transforms into a snowy destination that's buzzing with Christmas spirit. There's Kūčiukai or biscuits served with poppy milk and lots of Christmas trees. Forget the 12 days of Christmas; in Lithuania, it's customary to have at least 12 traditional dishes on the table during Christmas Eve.
5. Philippines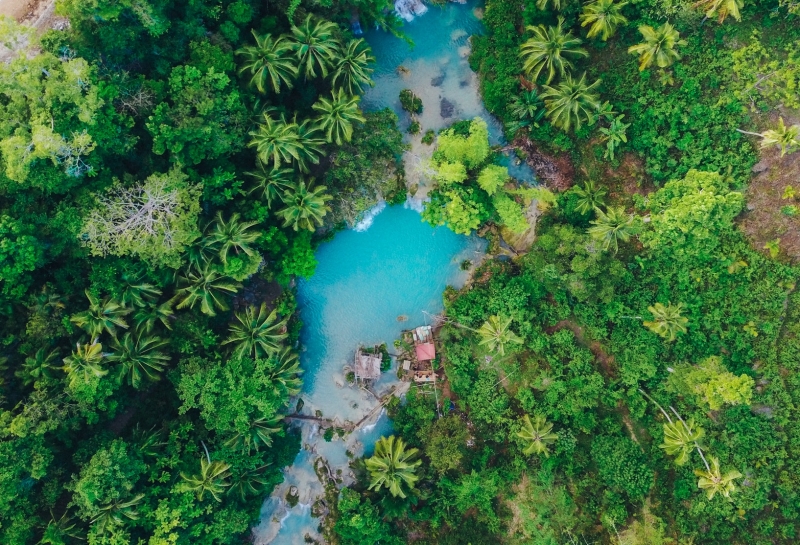 They say that Christmas begins in the Philippines as early as September. This small nation in Southeast Asia is crazy about the holiday. In bustling Manila, Christmas sales start earlier than anywhere else in the world. Many Filipino families also practise several yuletide traditions such as misa de gallo and noche buena. Aside from Christmas trees, bright lights, and artful depictions of the nativity, it's also common to see the parol, a handcrafted Christmas ornament that is traditionally made of capiz shells.
But all year round, the beaches and mountains of the Philippine archipelago are a treat. If you're looking forward to a tropical getaway, look no further.
Also read: 10 World-Class Islands in the Philippines Travellers Rave About
So are you ready for something different this coming Christmas? You can even call it an extended holiday and stay until New Year's. But the best part is, most of the countries on this list are all beautiful, underrated destinations that you should see soon — regardless of the season.
Also read: 15 Underrated Cities To Visit In Europe