The Philippines is truly beautiful — think stunning beaches, breathtaking sunsets, mysterious caves, well-preserved colonial architecture, and mouthwatering local cuisine. But these are only icing to the cake of the most fun and enticing island getaways you could experience in the Philippines. Jet off to these highly raved islands and see for yourself!
Also read: 5 Perfect One-Week Itineraries for Your Ultimate Vacation in the Philippines
Did you know that Cebu Pacific has the most extensive flight route for inter-island connectivity in the Philippines? With their year-round low airfares, you can easily reach the top Philippine islands without burning a hole in your wallet. Plus, they have direct flights from select international destinations like Incheon (Korea), Narita (Japan), Singapore, Hong Kong, Dubai, Taipei (Taiwan), Bangkok (Thailand), Melbourne/Sydney (Australia) and more!
1. Palawan
Known for having the most striking limestone rock formations, clear turquoise waters, and white sand beaches, Palawan is hailed as one of the world's best islands. Coron, El Nido and Puerto Princesa are the popular destinations here. Begin your underwater adventure in Coron's Kayangan Lake and the iconic Siete Pecados where you'll spot coral reefs and diverse marine life. Go island hopping in El Nido and discover secret lagoons and beaches. Of course, you must not leave Palawan without entering the Puerto Princesa Subterranean River National Park or Underground River. It's one of the New 7 Wonders of Nature featuring unique and otherworldly stalagmites and stalactites.
2. Boracay
Boracay is definitely a crowd favourite. Everyone waits for the most romantic sunset on the beach, and yet the party just begins as the booze, music, and dancers come out of hiding as the sun goes down. But if you're not a party person, you can go island hopping, banana boat riding, parasailing, or sip some fresh coconut with your friends while you people-watch by the shore. Have a fear of heights? Challenge yourself and cliff dive at Ariel's Point! The area also offers kayaking and snorkelling, as well as unlimited drinks and a BBQ buffet to help you unwind after a full day of activities.
Note: Boracay closed to all tourists on 26 April 2018 and officially reopened on 26 Oct 2018. Read updates here!
Also read: The New Boracay: What To Expect When Returning To The Island Paradise
3. Cebu
Start your day by feasting on the ever so famous Lechon Cebu. Take your time savouring each bite of the lechon's crispy skin and tender meat. Then, head downtown and visit iconic historical landmarks such as the Magellan's Cross, Basílica Minore del Santo Niño and Fort San Pedro. For more sightseeing, go up the Tops Lookout, Taoist Temple, Temple of Leah, Celosia Flower Farm and the Terrazas de Flores. Each destination is just as picturesque and refreshing to experience as the next. But if you want to escape the city life, go to Bantayan Island in the north or Sumilon Island in the south for your beach fix. Interested in scuba diving? Nalusuan Island and Malapascua Island are your best bets. If you're up for it, get your adrenaline pumping by canyoneering in Badian, Cebu. The end point of which is the majestic Kawasan Falls.
YOUR CEBU ADVENTURE AWAITS! BOOK A FLIGHT NOW!
4. Bohol
Bohol is famous for two things: The Chocolate Hills and Tarsiers. The Chocolate Hills is a mountainscape of almost symmetrical cone-shaped hills that turn brown during the dry season (hence its name). On the other hand, the Philippine Tarsier is one of the world's smallest primates. It's considered as a "near threatened" animal as it can not survive in the wild on its own because of habitat loss. After you've seen these creatures with your own eyes in the Tarsier Sanctuary, check out the Loboc River Cruise! Here, you'll enjoy a lunch buffet as you sightsee and float down the river while listening to a live band on the bahay kubo-like boat. Relaxing and lovely, isn't it?
5. Iloilo
Many people know about Iloilo because of its Dinagyang Festival and its delectable dishes such as La Paz Batchoy and Pancit Molo. But history buffs and old souls will enjoy walking down "history lane" by visiting Iloilo City's heritage sites. These include the Spanish Era buildings of Calle Real, and the districts of Jaro and Molo where you'll see churches and houses that are centuries old. Most of all, you should explore Iloilo's beautiful beaches! In Northern Iloilo, you'll find the islands of Gigantes, Concepcion, Ajuy, and Sicogon, all ideal for an afternoon beach swim and sunbathing. In the south, you're sure to encounter rich marine life in San Joaquin. Take out your underwater cameras, because you'll need them!
6. Davao
Davao is home to the "King of Philippine Peaks", Mt. Apo. As the tallest peak in the Philippines, this magnificent stratovolcano is frequented by seasoned mountain climbers and adventure-seekers alike. Aside from Mt. Apo, Davao is also popular for the Philippine Eagle Centre. When you pay the fee in the Eagle centre, you also donate to eagle conservation and education. Davao has its fair share of breathtaking beaches, too. The Dahican Beach holds the trophy as Davao's most beautiful beach. You may rent surfboards and even camp overnight for a small fee. Cap off your Davao fun by white rafting. Take the challenge, ride the rapids and learn how to steer your raft. Bring extra clothes because you can't escape getting wet and wild!
SCORE AFFORDABLE FLIGHTS TO DAVAO HERE!
7. Bacolod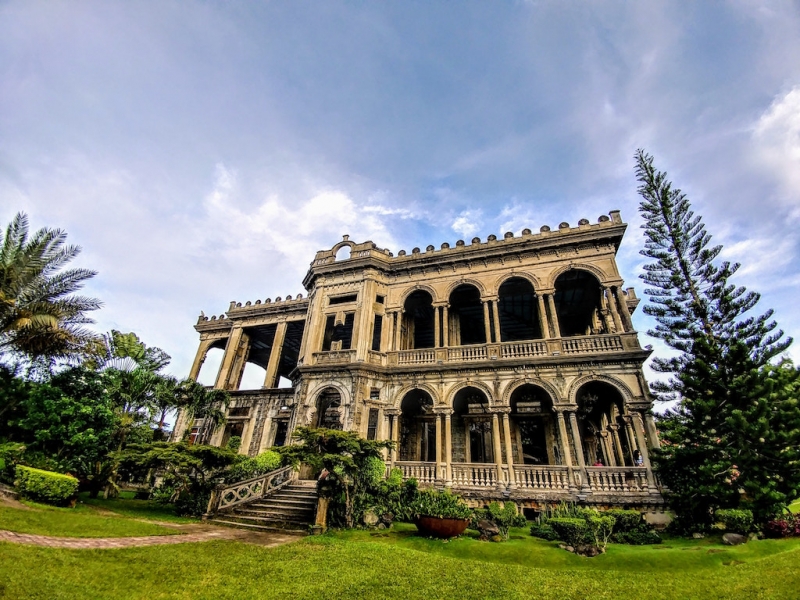 Foodies will know Bacolod mostly for its iconic chicken inasal and we can't blame them. This is the place where chicken inasal originated from after all. But if you're more into seafood, many of the restaurants in Negros Occidental source fresh catches of seafood every day, such as crab, shrimp, and oysters! For your sightseeing pleasure though, Bacolod's famous tourist attractions include the San Sebastian Church, the Masskara Festival held every October, and The Ruins. Aside from being a burned down mansion in WWII, The Ruins was said to be an "azucarera" or sugar plantation, which helped produce sweetened goods. Silay and Bacolod are known for their sugar canes, so if you're looking for scrumptious souvenirs, their local cake and pastry shops are the places to go!
8. Siargao
Siargao is known to the world as an iconic surfing destination and the Philippines' best one. With waves you can catch all 'year round, tourists flock to Siargao to enjoy the cool water and indulge in the sport of surfing whether they're professionals or beginners. The most famous surfing spot in Siargao is Cloud 9, mainly for seasoned surfers. There are also plenty of beginner-friendly spots to learn how to surf such as Jacking Horse and Guyan. Don't let this energy-fueled watersport keep you from relaxing though! Sugba Lagoon is the best spot to find seclusion and is perfect for people who would like to get away from the typical crowded swimming areas in Siargao. You can even relax in a nearby cafe after your swim.
9. Batanes
Officially dubbed as "Home of the Winds", Batanes is loved for its cool and windy weather. The Chadpidan Beach is one of the most famous tourist attractions of Batanes today, with the stunning boulder shore that resulted from Mt. Iraya's eruption centuries ago. Try milking your vacation by swimming in the Homoron Blue Lagoon, approximately a 35-minute drive from Basco. Unlike other lagoons, this unique lagoon is surrounded by green hills and volcanic boulders which make it perfect for your Instagram snaps. If you're looking for more visually appealing sights, the Marlboro Country, Nakabuang Beach and Chawa Cave will give what you need. Save your phone or camera memory for your picture-worthy moments!
10. Bicol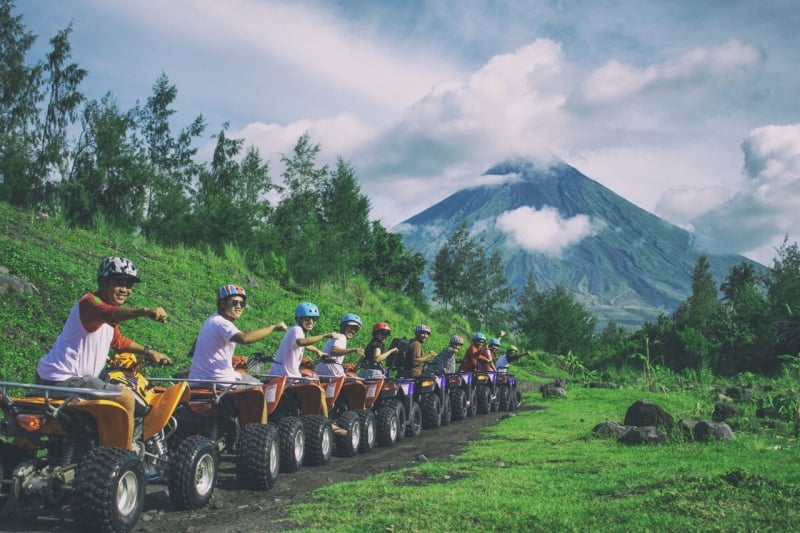 Mt. Mayon — the first attraction you'll see when you arrive in Legazpi City, and no doubt Bicol region's most popular. Get your adrenaline pumping on the Mt. Mayon trail or book ATV tours to learn about the stories of its volcanic eruptions. Looking for a family-friendly activity? Enjoy a fun-filled adventure in Lignon Hill Nature Park. A 320-metre zipline will be waiting for you inside where you can slide down and witness Mt. Mayon's lush landscape in all its glory. After that, spend the rest of the day in Albay Park and Wildlife which has approximately 75 different species that include the Philippine Hawk Eagle and Philippine Warty Pigs. The park is also an ideal place to have a picnic and go boat riding in a large lagoon. You'll definitely have the time of your life in Bicol like Zac Efron. Google his name with Mt. Mayon if you're curious!
How to get to these 10 islands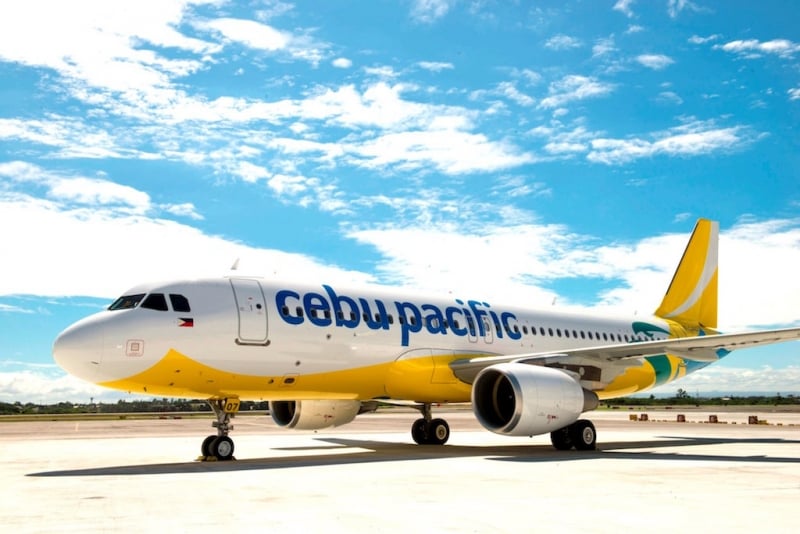 Don't these islands make you want to plan your own adventures in the Philippines?
Fly to more fun with Cebu Pacific now! They offer affordable and daily flights to all these exciting destinations. Travelling isn't fun when it always entails burning a hole through our pockets, so it's better to always be on a lookout for Cebu Pacific's year-round low airfares. Each destination is a few hours away from Manila, but you can just as easily experience the best inter-island connectivity by booking flights with Cebu Pacific if you're coming from different parts of the country.
Tourists coming from neighbouring countries may also avail of the connecting flights via Cebu Pacific with one booking. Direct flights to the Philippines are available for select international destinations. Direct flight routes include Incheon to Kalibo/Cebu, Narita to Cebu/Manila, Singapore to Davao/Cebu/Iloilo/Manila, Hong Kong to Iloilo/Cebu/Manila/Clark, Dubai to Manila, Taipei to Manila, Siem Reap to Manila, Bangkok to Manila, Macau to Manila/Clark, and Melbourne/Sydney to Manila.
START EXPLORING THE PHILIPPINES NOW!
For more information, please visit Cebu Pacific's official website, Facebook, Instagram, Twitter and Youtube.
---
Brought to you by Cebu Pacific Air.