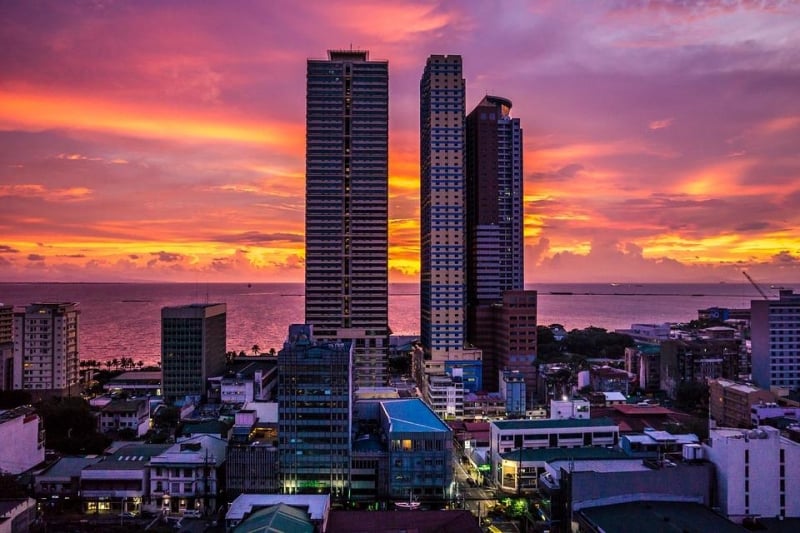 Manila, a densely populated bayside city, sits on the island of Luzon.
It's possibly the Philippines' most globally renowned city. Give it a try and you could very well fall in love with this destination that's simply bursting with energy. It's popular for a lot of things, from its delectable food choices and shopping districts to its thriving nightlife and interesting historical landmarks.
If the way to your heart is through your stomach, this 3D2N guide to Manila focuses primarily on some of the most beloved restaurants and food spots that can be found throughout the city. So ready your appetite!
Day 1 – A diverse selection of dishes
Located in many malls across Metro Manila such as Greenbelt, Serendra, SM, and Robinson's, Mary Grace Café is an institution in terms of comfort food and practically all drinks you'd find in a cafe. It's definitely a great choice for your first breakfast in Manila. Their menu includes tasty pastries, breakfast set meals, and an assortment of coffees, teas, and refreshing juices. You might want to try the Ensaymadas and cakes or have a sip of their signature Mary Café hot chocolate (highly recommended!). The Mary Grace branch in Greenbelt 2 in Makati features various pubs alongside the quaint café, so you may even be able to hear some live music if you sit outside.
If you do find yourself enjoying Greenbelt, a shopping hotspot in Makati, why not go for a quick detour and let your appetite build back up again after breakfast? After all, you're on holiday. The Ayala Museum isn't too far and it makes for a most interesting trip. Located in Makati, this well-respected landmark lets visitors get acquainted with Filipino culture through thought-provoking exhibits by contemporary local artists. It also has an impressive collection of gold and ceramic, which is, of course, open for viewing. Stroll through the building and explore fascinating displays related to the many historical events, cultures, tribes, and customs of the Philippine Islands.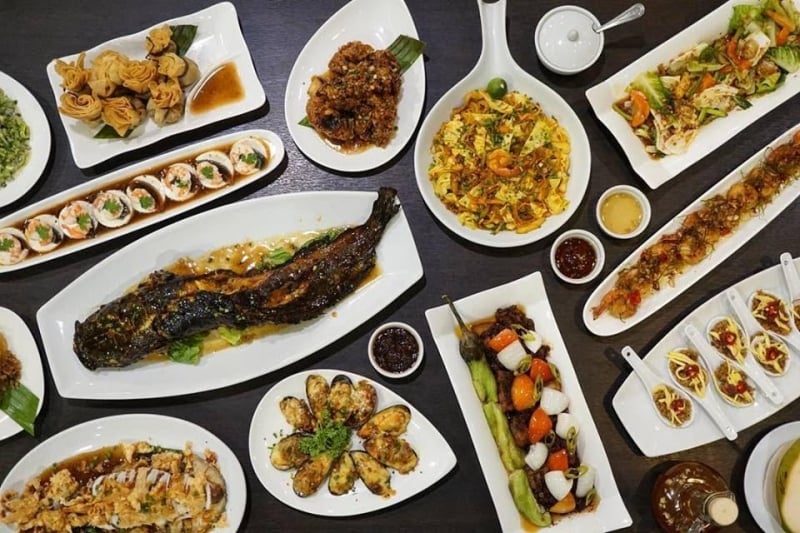 For a modern take on authentic Filipino cuisine, consider dinner at Mesa, located at Greenbelt 5. The presentation of all their menu items are quite a sight and the restaurant's ambience is quite pleasant. Try the fragrant basil duck fried rice — a crowd favourite!
Day 2 – Slurp, munch, bite!
Now, let's take the number of food stops on this culinary adventure up a notch. Begin with a daredevil breakfast at Quiapo Market, which can be a great source for an assortment of Filipino street food. This 'old downtown' district in the heart of Manila features an abundance of choices, from fried tusok-tusok (skewered delicacies) to mami (noodle soup) and fresh lumpia (spring rolls). The renowned balut can be found here, too. You may have heard how tasty it is but are you daring enough to try it?
Lunch should be had at Gino's Brick Oven Pizza. Its name is pretty self-explanatory and this spot appears to be a huge hit among first-time visitors and regulars. Located near Terry's Selection around Salcedo Village, the pizzas are made of soft, airy crusts and flavourful toppings. Choose from homemade sausages, mushrooms, cream and egg selections or even an interesting Nutella Dessert Pizza that you might find messy but absolutely delicious.
Ready for some piping hot grilled treats? At Mang Larry's Isawan, you can find dishes that are light on flavouring (seasoned with only salt and pepper) and blowtorched for mouthwatering crispy skin. There are various grilled delights to choose from here and sauce options are minimal but expect them to be amazing nonetheless. Classic sweet and spicy vinegar dips go well with the fried and grilled food. What's the must-try? Isaw, of course! That's barbecued pig or chicken intestines — we assure you, it tastes better than it sounds.
Day 3 – Something a little lighter
You must be stuffed after yesterday's food marathon. Let's take a break from eating this morning, shall we? Instead, head over to the Manila Ocean Park, the country's first world-class marine theme park and a premier educational facility. This integrated urban resort features marine life attractions and an aqua-themed hotel. If you like watching marine life, you shouldn't miss this while you're here.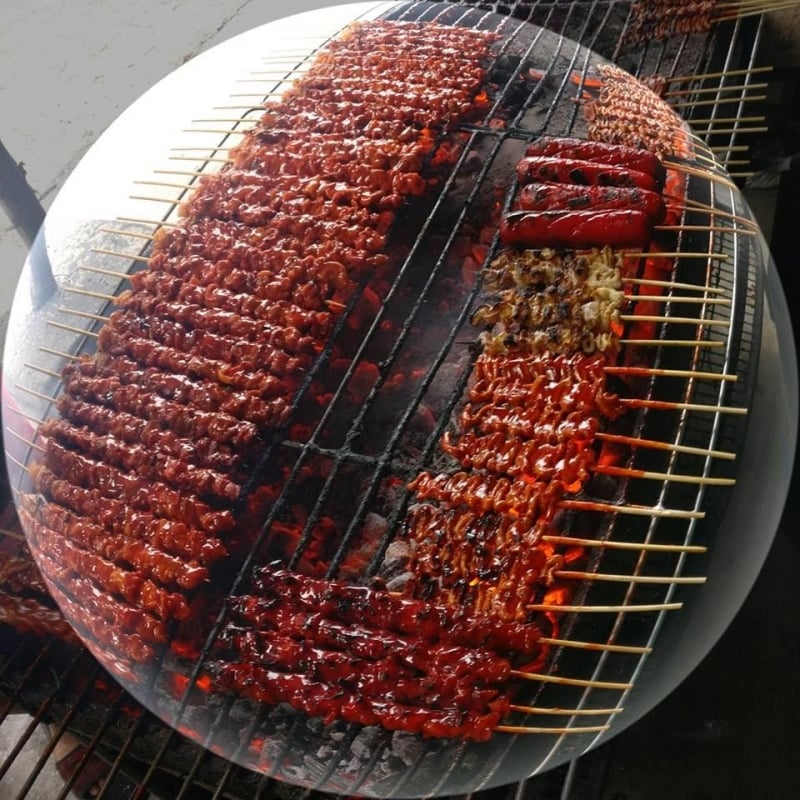 Mang Raul's BBQ Haus has been around since the '70s so don't be surprised to find that its reputation has been quite established. Expect delectable BBQ treats here and do take note that, with the neighbourhood's recent makeover, the BBQ Haus has swapped its former street ambience for a more refined setting.
Now, get ready for some delectable, brewed coffee and pastries at Toby's Estate Café (located off Leviste Street, Salcedo Village, among other branches). Delicious snack and beverage selections await! Grab the Gibraltar (a strong double shot ristretto style drink with a pinch of milk). That should give you an energy boost before your departure back home.
Also read: A Taste of the Philippines: Top 10 Food Destinations for Travellers
There are more — loads of eateries, street food spots, cafes, and elegant restaurants can be found throughout Manila so try out as many as you can while you're here. Let this 3D2N guide to Manila be the push you need to start your own gastronomic adventure in the Philippines! 
Also read: 5 Perfect One-Week Itineraries for Your Ultimate Vacation in the Philippines