They say your 20s is the most exciting decade of your life. However, it can also be the most confusing. You're at a stage, where you're no longer a teen but not exactly a full-fledged adult either. With minimal family obligations, majority of twenty-somethings only have responsibilities to themselves. So what must one do with so much freedom and independence? Not to mention, more money to burn than when you were a student living off on your measly allowance?
Glad you asked. Talk to people, who are now past their 20s and are thus, older and wiser, and I guarantee one of the things they'll all tell you to do would be — TRAVEL!
Travel? Yes, travel!
As cliché as it sounds, travelling truly is one of life's greatest teachers. It'll prepare you for your future in a way your university textbooks weren't able to — by taking you out of your comfort zone and forcing you to adapt to different cultures, kinds of people and experiences.
Also read: 5 Reasons to Travel the World in Your Twenties
So take these trips during your young adult life and I promise that you will have no regrets once you hit the big 3-0:
1. Try backpacking in Southeast Asia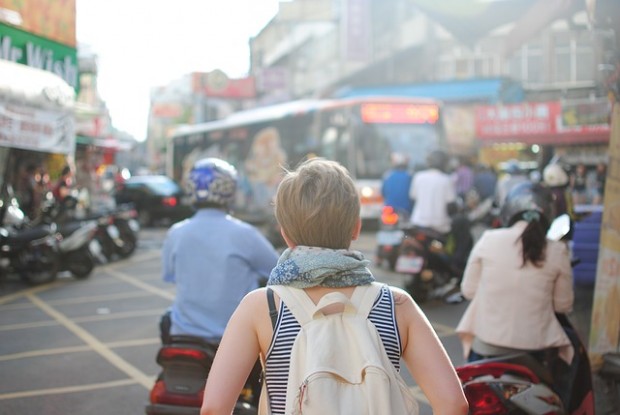 Most twenty-somethings start their overseas adventure in Southeast Asia. The locals are friendly. There are tons of activities to try and attractions to visit. And most importantly, the region is cheap. Affordable accommodations and meals are aplenty.
The mainland is composed of Vietnam, Laos, Myanmar, Cambodia and Thailand, which can all be reached by bus. Here, you can already cross a bunch of world wonders off your bucket list such as Halong Bay and the Angkor Wat. After which, head south to Malaysia and Singapore. Both countries are more advanced than their Southeast Asian neighbours so don't be surprised when you're greeted by huge skyscrapers (Hello, Petronas and Marina Bay Sands!) and stricter laws. Cap off your trip by booking flights (via budget airlines, of course) to Indonesia and the Philippines, where you can lazily lounge around in the beautiful beaches of Bali and Boracay.
2. Go on a EuroTrip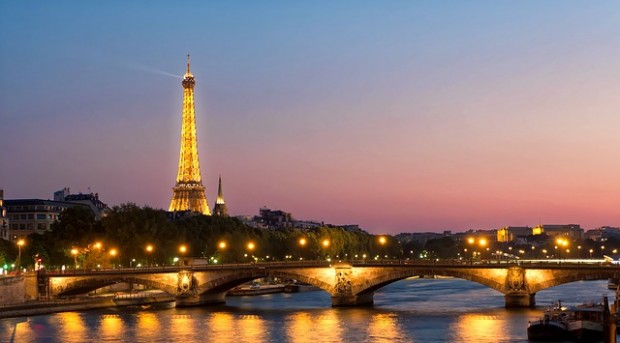 Planning a EuroTrip can be overwhelming and expensive. But if you're a recent graduate on a tight budget, don't fret. Eurail and AirBnB are here to turn your European dream into a reality. Whether you have 2 weeks or 2 months, it's completely possible to visit 8-10 countries in this history-rich region in just one trip — with just a backpack and a strong set of legs too.
Also read: Reasons You Need to Make that Europe Trip Happen
To cover the highlights in one go, your itinerary should include staring down at the "City of Lights" from atop the Eiffel Tower in France, walking around the Red Light District in the Netherlands, reliving your childhood fairytales as you gaze at the Neuschwanstein Castle in Germany, crossing the Charles Bridge in Czech Republic, going on a Sound of Music tour in Austria, riding a gondola in Italy and marvelling at Gaudi's Sagrada Familia in Spain.
3. Go on an African safari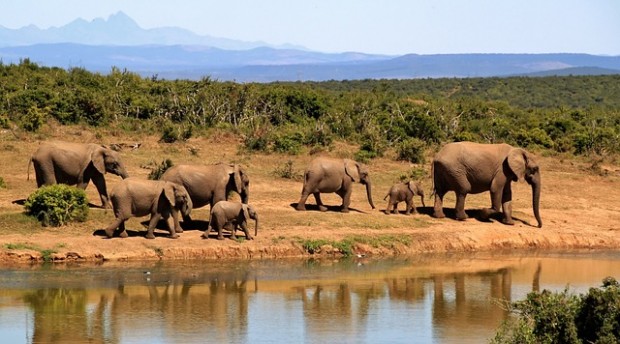 The word, "wildlife", always comes to mind whenever Africa is mentioned. And the best way to observe and photograph such wildlife is by going on a safari. South Africa has some of the finest game-viewing parks in the continent that your chances of spotting the Big 5 (lion, elephant, buffalo, leopard and rhinoceros) in just one drive are pretty high. If you want to witness an actual wildebeest migration, Tanzania or Kenya might just be the destination for you. Whichever safari you choose, there's no doubt that you'll be in for an experience of a lifetime!
4. Embark on a US coast-to-coast road trip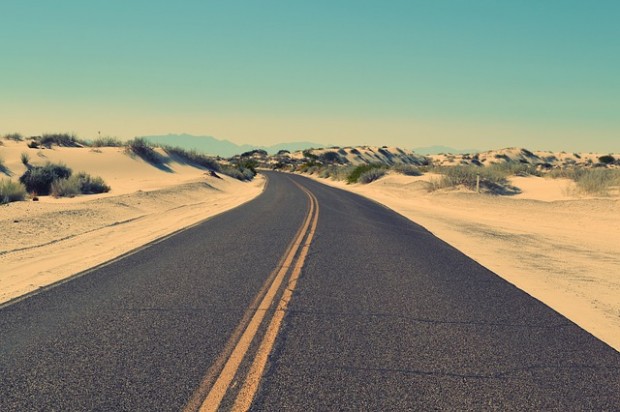 The United States is huge — 50 states kind of huge! But did you know that it's possible to cover most of it by land? Yep, that's right. You can get to the East Coast from the West Coast (or vice versa) just by car. Sure, it'll take you about a month to do so but isn't that part of the fun? So grab your best friends plus your favourite sneakers and prepare to hit the road!
Also read: This is Why I Always Travel Without a Plan
5. Hike the Inca Trail to Machu Picchu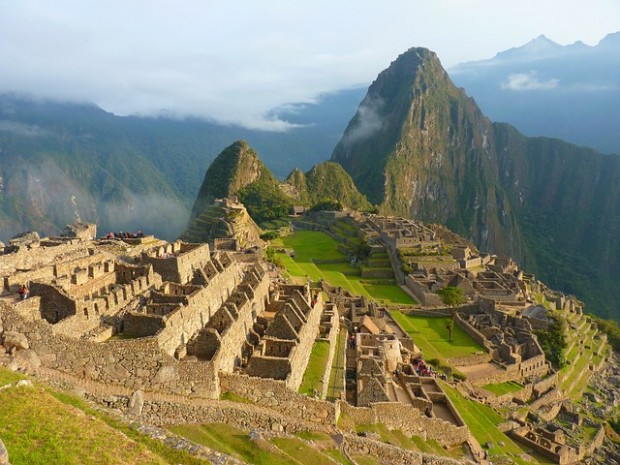 Although a number of travellers in their 30s, 40s and even 50s take this trek to reach the great Machu Picchu, the Inca Trail is best attempted when you're in your 20s as you'll most likely be in tip-top shape during these years. This 4-day pilgrimage to the Inca ruins is no ordinary feat as you'll be subjected to both physical and mental challenges, but the arduous journey will be worth it once you get a glimpse of one of the world's most iconic ancient wonders.
6. Attend a world-famous festival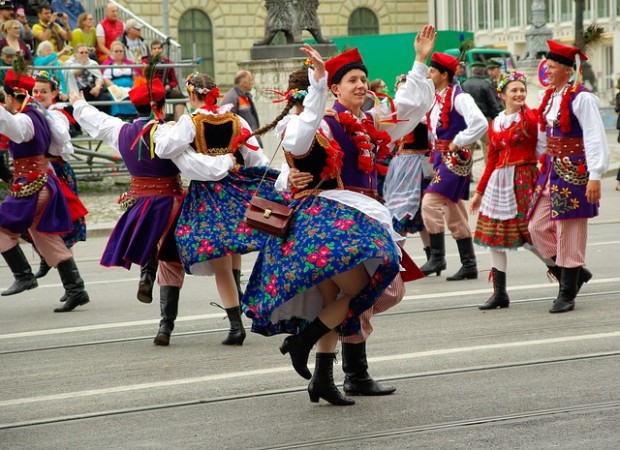 Sometimes, it doesn't hurt to "be young, wild and free" and to "live life to the fullest". So head over to Rio de Janeiro, Brazil for Carnaval or Munich, Germany for Oktoberfest and have the time of your life with partygoers from all over the world. You see, even young adults need to destress. And what better way to do that than by celebrating your youth with a few drinks and a little bit of street dancing?
Also read: 5 Happiest Festvials in the World
7. Party at a world-famous beach town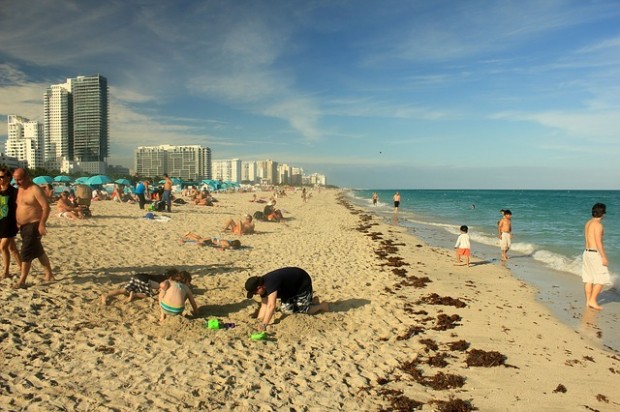 You'll be well past the minimum legal drinking age for most countries by the time you hit your 20s. Purchasing alcohol and entering a club — hopefully, without having to flash some sort of proof of your age — are adult perks that you are now entitled to. So the thought of experiencing the nightlife in popular party beach towns like Ibiza or Miami has undoubtedly crossed your mind a couple of times. Well, what are you waiting for? Go for it! Besides, I'm sure you're mature enough at this age not to get so drunk that you'll blackout and subsequently, lose your memory, dignity and belongings all at the same time. So what do you say? "Eat, Sleep, Rave, Repeat"?
8. Set sail in the Mediterranean during Yacht Week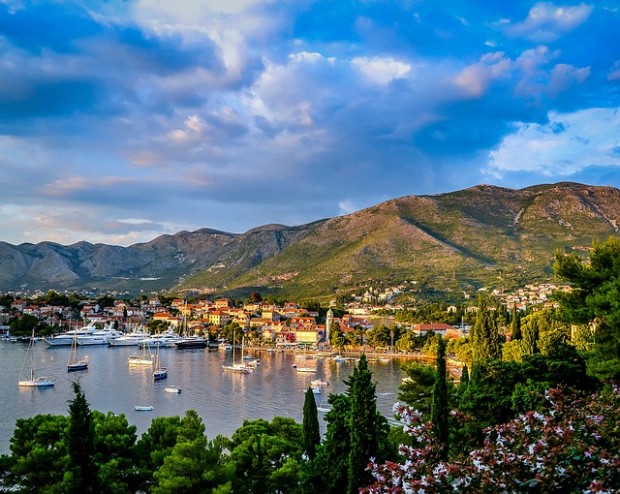 Experience summer like no other aboard a yacht in the Mediterranean. Sail past the beautiful islands of Italy, Greece, Croatia or Turkey and make new friends on-board in this super fun little jaunt. Trust me, the week will fly by so fast and you'll feel as if you never want to leave!
9. Visit Scandinavia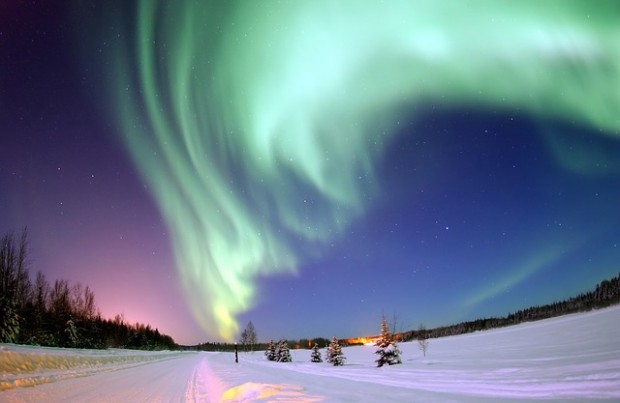 Every year, Scandinavia dominates various world indices for safety, health and hygiene, making it such an enticing region to visit, especially for a solo trip. However, most twenty-somethings tend to put off this trip until they reach their later years as the standard of living in this region is off the charts as well.
The region, comprised of Sweden, Norway, Denmark, Finland and Iceland, is full of Pinterest-worthy landscapes that saving up for this trip should be high up on your list of priorities. Not convinced? Then I have 2 words for you: NORTHERN LIGHTS!
10. Volunteer abroad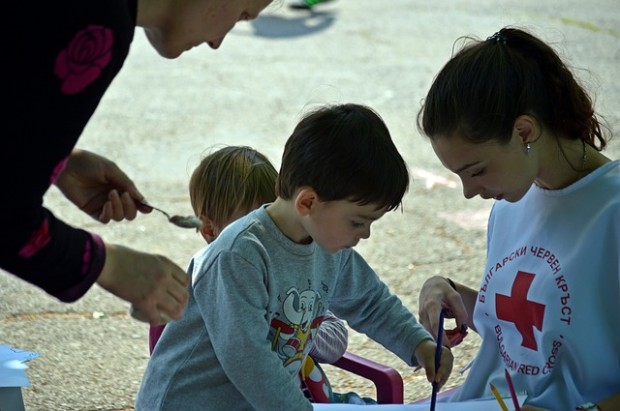 So many people don't usually combine "giving back" with "travelling abroad" but they should. Nothing — even an exhilarating fall from a skydive — will ever compare to the feeling you'll get when you know that you've made a difference in this world, no matter how small. So at least once in your 20s, sign up for a volunteer program (Teaching? Construction work? Environmental conservation?) in your country of choice and view travelling in a completely different perspective.
Also read: Why Volunteer Abroad
Any other ideas to make this decade one for the books? Drop a comment below.