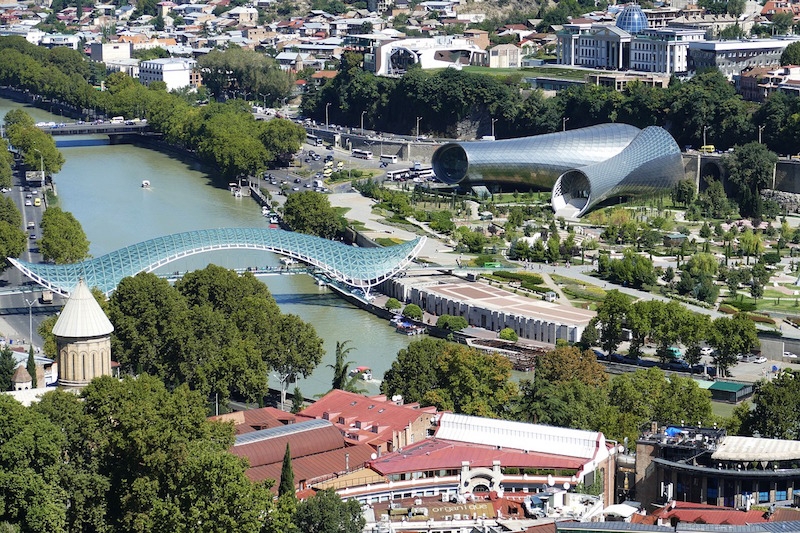 Georgia, a gorgeous country nestled in between Europe and Asia. Its capital Tbilisi is a marriage of both the Middle Age and contemporary architecture. Though it remains somewhat of an underrated destination, many experienced travellers have claimed that you get the best of both worlds in Georgia's capital: a blast from the past starting with Christian Orthodox cathedrals that date back to the sixth century, and a peek of what's to come through futuristic industrial designs like the Bridge of Peace.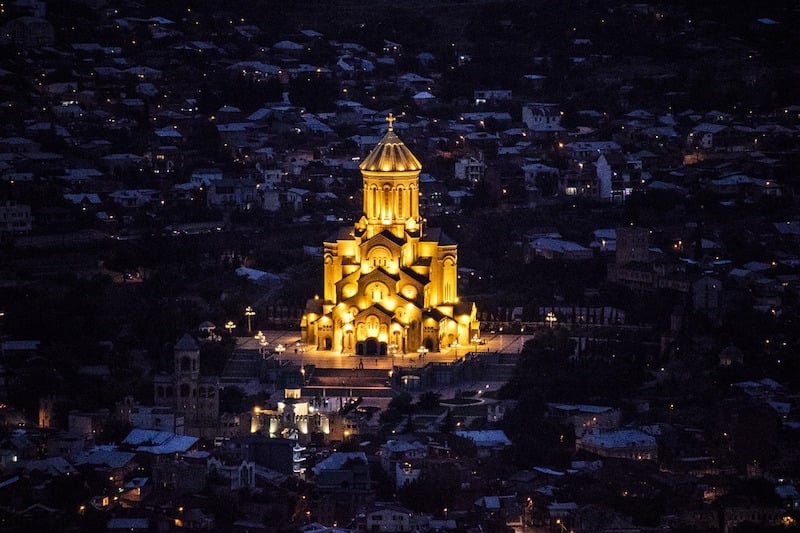 As an extremely peaceful country, Georgia also boasts of natural beauty, from high mountains and seaside views to picturesque glaciers. In fact, snow in Georgia can even extend until April or May. That's basically springtime in other countries! On top of that, this Eurasian nation is keeping its COVID-19 numbers notably low. As of writing, Georgia has 1,073 confirmed cases with 16 deaths and 907 recoveries. They're set to reopen borders on 31 July 2020. 
It isn't hard to imagine strolling along Tbilisi's cobblestone streets worry-free of the pandemic. Well pretty soon, remote workers and freelancers will be able to do just that with an extra special pass (not exactly a visa). 
Here's what we know so far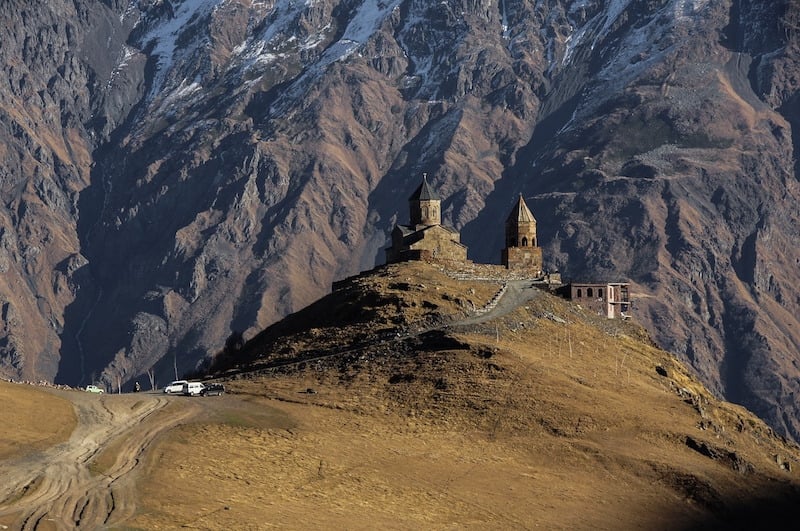 On 16 July, the Economy Minister of Georgia, Natia Turnava, announced a new project underway, wherein all international citizens will be welcomed to work remotely in Georgia for a minimum of six months. This initiative is specifically aimed at remote workers and self-employed foreigners. 
Also read: How to Work From Home Productively, Without Losing Your Sanity
"Georgia has the image of an epidemiologically safe country in the world and we want to use this opportunity. We are talking about opening the border in a way to protect the health of our citizens, but, on the other hand, to bring to Georgia citizens of all countries who can work remotely", said Turnava. 
According to an official website of the government of Georgia, instead of applying for a visa, the long-term visitors will have to fill out a mandatory application form and secure a preliminary confirmation required to cross Georgia's borders. As per Turnava, the online platform for applications is currently being developed. Stay tuned for further updates on the development of the online application form here. 
Meanwhile, be sure to prepare the following documents for your application: certificate of employment, and a letter giving your consent to undergo a mandatory 14-day quarantine. Remote workers will also need to acquire travel insurance valid for six months. 
Also read: 18 Career Paths That Will Open You Up to Travel Opportunities
What say you, remote workers and freelancers? Do you think flying all the way to Georgia for a change of scenery would be worth it? We wouldn't blame you if you did; Georgia sounds like a completely safe and stunning place to go on adventures during the weekend, after all. Let us know what you think in the comments!