Roller coaster rides and the Ferris wheel are so yesterday. Don't get me wrong, I love the atmosphere of theme parks—they always seem to promise a magical day ending in huge smiles and satisfied stomachs! But don't you just wonder for the teensiest bit whether there are other kinds of theme parks that offer something different from the usual fare?
If you do, look no further, and take your pick from one of these quirky, and sometimes downright weird, theme parks to check out!
1. Wine Theme Park and Museum, France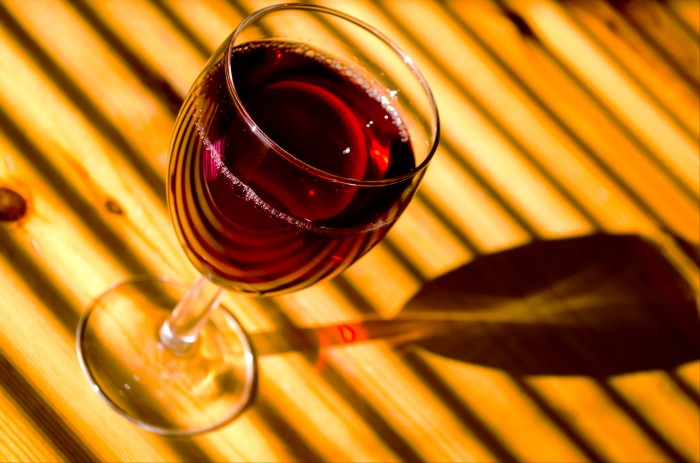 Image credit: PublicDomainPictures.net
Sure, there are museums dedicated to the drink of life, but where better to have the world's first wine theme park AND museum in the region and country most famed for it? The newest kid on the block, La Cité du Vin was only recently opened in end May. Definitely fresh from the Bordeaux vineyard!
Not only is it huge at 3.3 acres wide and 10-storeys high, the new attraction takes a comprehensive look at the long history of wine, including its significance through the various cultures, civilisations and ages. Take a simulated boat ride as an ancient wine merchant trading his wares. Master the art of wine tasting in a multi-sensory workshop that will guarantee an explosion of flavours. Wine and dine with the famous personalities of ye olde past—Voltaire, Napoleon, etc.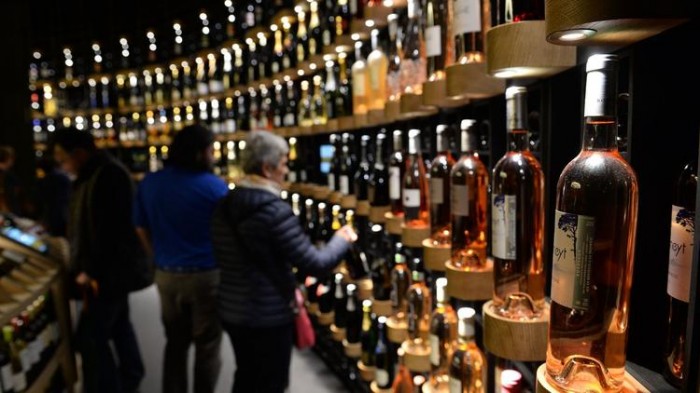 Image credit: Chicago Tribune
And how could you not taste some wine—it's practically illegal not to here! With 500 wines available in just its three F&B establishments, you'd definitely be spoilt for choice! Or you could also check out the world's most diverse wine cellar for yourself; it houses 14,000 wines from 80 different countries. All I can say is good luck. You won't be going home sober anytime soon.
Also read: 11 Awesome Breweries in Japan for Alcohol Lovers
2. Crocosaurus Cove, Australia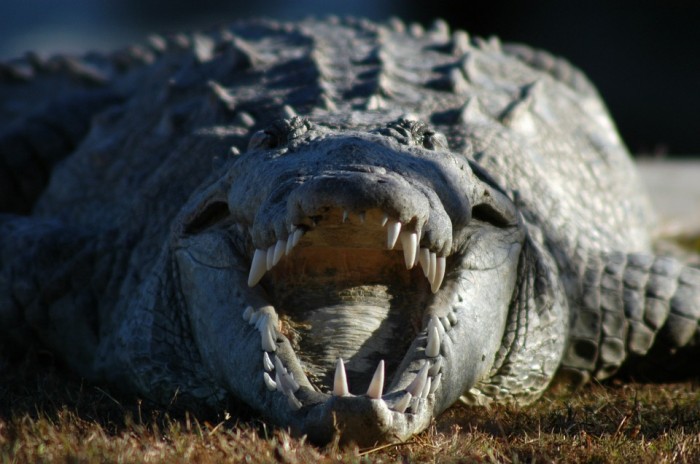 Image credit: skeeze
If you've already come up close with dolphins, otters, and y'know, other forms of tamer animals, why not stick your head in a crocodile's mouth, à la Steve Irwin?
Okay no, I'm kidding. Please don't do that.
But you can definitely get up close with the huge reptiles here at Crocosaurus Cove in Darwin, Australia. Some of them are among the largest saltwater crocodiles in the world! What's more, you don't just get to see them from a distance—you can also get up close and personal with them!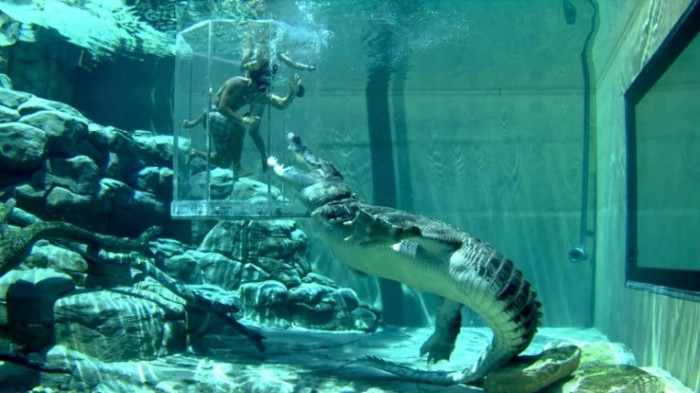 Image credit: Crocosaurus Cove
Swim with them, feed them, even hold a baby croc! Then head to the Turtle Sanctuary or the Aquarium to learn more about the types of animals found in this end of the world. A fun and adrenaline-pumping educational excursion for both parents and children, isn't it? Oh oh, parents, don't forget to film all those precious memories down into your very own documentary on crocodiles!
3. Diggerland, England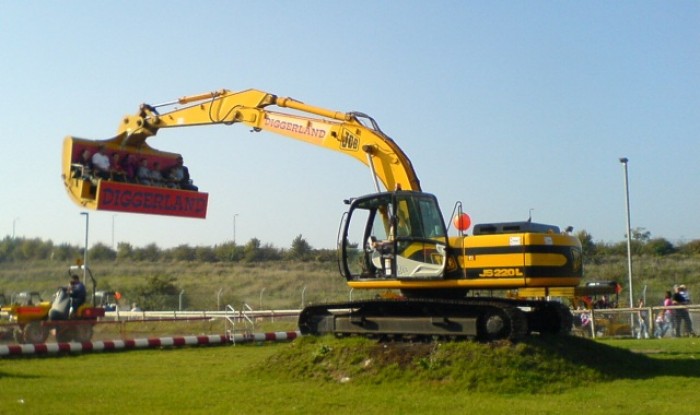 Image credit: Hywel Williams
I remember when Bob the Builder would come on my TV set and I'd start singing "Bob the Builder, can we fix it? Bob the Builder, yes we can…" You get the idea. I'm sure many of you were just like me. No? I'm the only one? Aww come on, I know you secretly want to operate one of those bulldozers!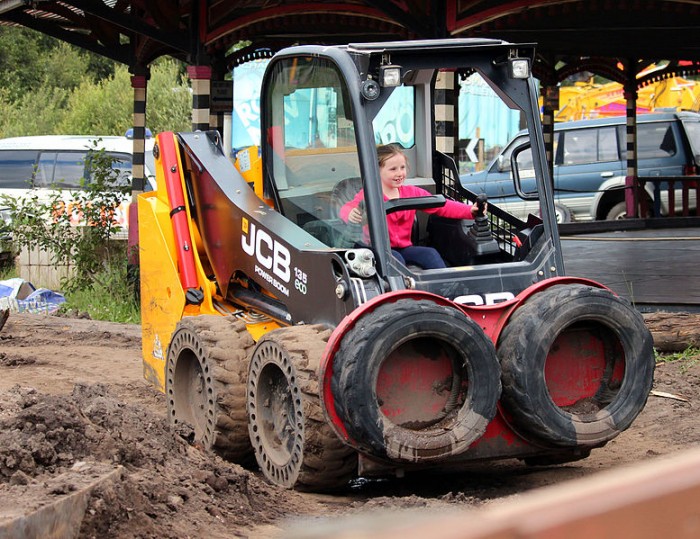 Image credit: Blake Hammond
Anyway, here's a theme park dedicated to construction and heavy machinery, just to live the dream you never could realise! They have 18 different themed rides, including the Dirt Diggers and Giant Diggers, where you can literally experience driving and controlling actual diggers! And what do you think about those Dumper Trucks, or being on the spinning end of a Spindizzy? Absolutely an experience to remember!  
They must be doing something right as well. That or many of us have closet desires to drive those huge chunks of metal, because they're so popular they have four franchises in England, and one in the United States.  
4. World WaterPark, Canada
Image credit: Twitika
The world's largest wave pool is located… in a mall. Can you believe it?! With a size of more than 20 hectares, the indoor water park was the largest when it first opened to the public in 1986, and its wave pool is still undisputedly the largest in the world. Imagine, you could shop, eat, do your nails and hair, then suddenly decide to get some play in with the kids and/or your friends in the pool!
With 17 slides ranging from beginner to extreme, everyone is bound to able find something for them. Who wouldn't enjoy the slides, with names like Nessie's Revenge and Sky Screamer? Besides that, there's also the world's largest permanent indoor zipline at close to 140 metres. So you could totally get yourself completely drenched, then zip down the line to dry yourself off.
Or you could practice those mad wave surfing skills, and impress some hunks and gals! Remember to also grab yourselves a drink or two at the bars around, and chill off in the hot tubs! Are those images coming through already??
5. Republic of the Children, Argentina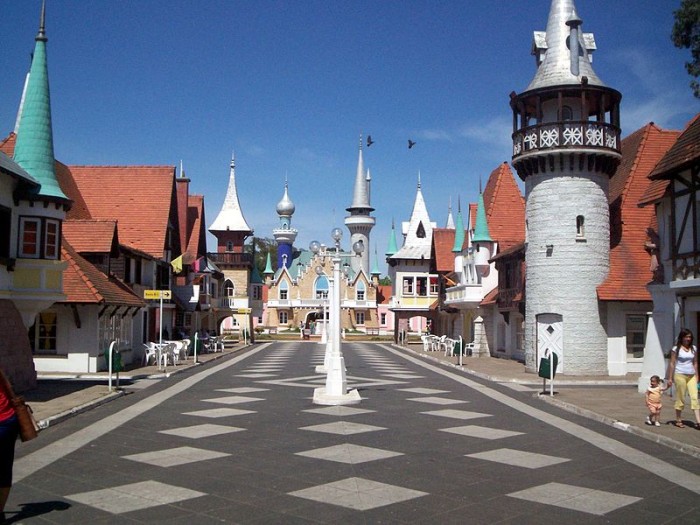 Image credit: Patricio Lorente
Want to introduce your children to the harsh measures of life and society? Why not do it in a fun way at this theme park aptly named Republic of the Children? Built with all the institutions that make a city—parliament, government house, courthouse, churches, theatre, airport, etc.—the park was designed both for recreation and educational purposes. Recreation-wise, your child would be exactly like one of those workers in The LEGO Movie, or a glorified, life-sized dollhouse. In the name of education, the designer had intended for children to learn about republican ethics, but one can always learn about the various types of governance and political systems.
This Republic also takes itself seriously—Parliamentary members and Senators are chosen from groups of local students, who meet annually with the City Council of La Plata, Argentina, during the anniversary of the founding of the Republic. There, they mull over statements and proposals set forth by the Republic, and approved motions are made effective laws applicable throughout the La Plata Region. What a great way to get children invested in politics and law-making!
Plus, it is reported that it was the place where Walt Disney, the man himself got the inspiration to build Disneyland! Worth a visit, don't you think?
6. Haw Par Villa, Singapore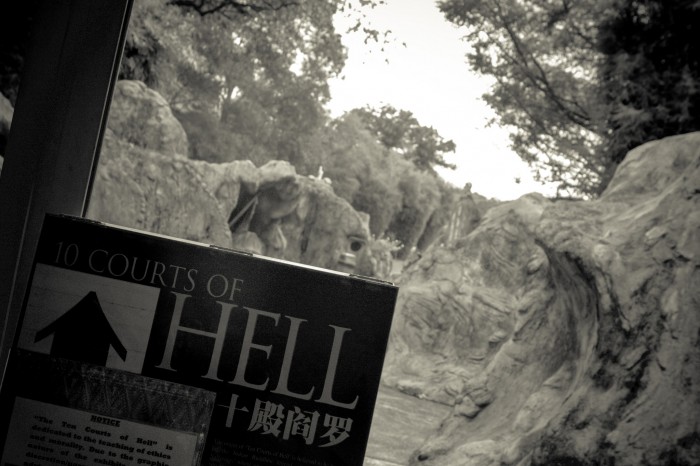 Image credit: Jirka Matousek
Ahhhh, how could I not include this in my list? Well known in the region for being one of the weirdest themed attractions in Southeast Asia, the story goes that the Haw Par Villa was built by the brothers of Tiger Balm (a type of heat rub medicinal ointment) fame in 1937 to contribute to the teaching and propagation of traditional Chinese values.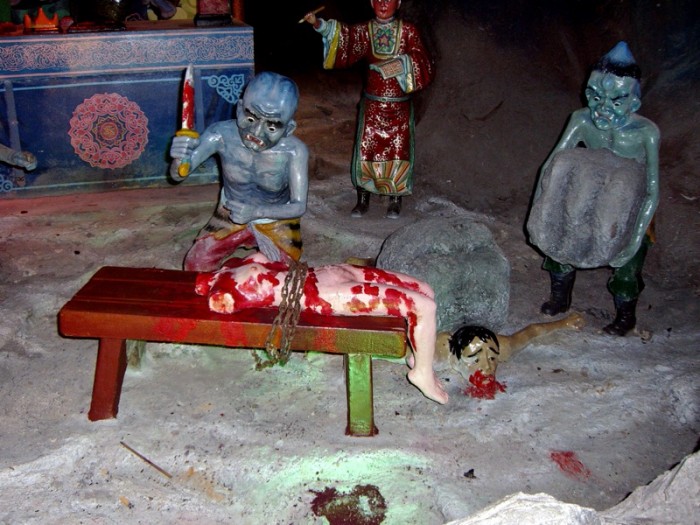 Image credit: Cory Doctorow
More than 1000 statues and 150 dioramas depict well-known scenes of Chinese mythology, folklore, history and values. Whilst some of the scenes may be a little uncomfortable for children due to its gory nature, it's still a good way to spend a quiet afternoon immersing oneself in Chinese culture and history. 
Things even look set to get more exciting, as the park undergoes a facelift. Why, only recently, the park extended its opening hours for a large-scale, themed escape game in collaboration with escape game operator Lockdown Singapore! Choosing to run amongst those bloody and scary statues after sundown? Brave souls, all of you who took part!
7. Survival Drama, Lithuania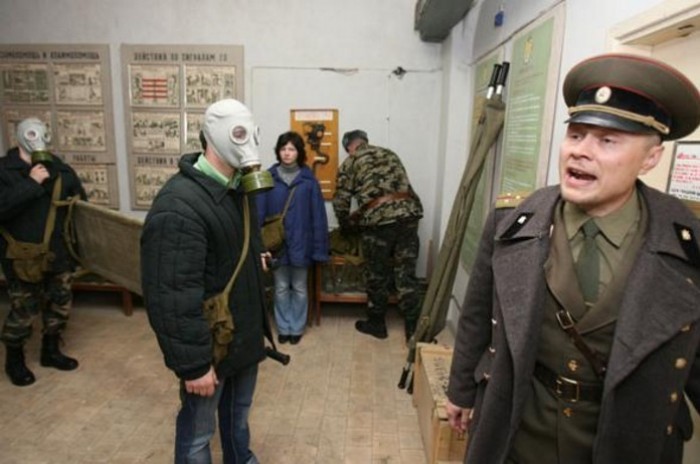 Image credit: way2Lithuania.com
No belongings. Constant interrogation in an underground KGB office. Run the sure risk of having to wear a gas mask.
Those are the things one will get to experience in the Survival Drama, located in a former Soviet bunker and prison just 25 km away from Vilnius, Lithuania's capital. No rides here, sorry. Instead, visitors pay to be subjected to experience the life of a citizen in the USSR. So you've got to put on a threadbare Soviet coat, wear gas masks, eat austere meals, and even face interrogations from actual former Soviet soldiers! It's a pretty good way for children to learn about life in a totalitarian state through re-enactment, isn't it?
After you've been traumatised through your own doing (after all, you did make the trip there yourself), the park will award you a certificate of completion, together with a very typical present from Soviet times. I've been told that it involves a certain type of alcohol popular in Russia, even till today. You can continue guessing!
8. Dickens World, England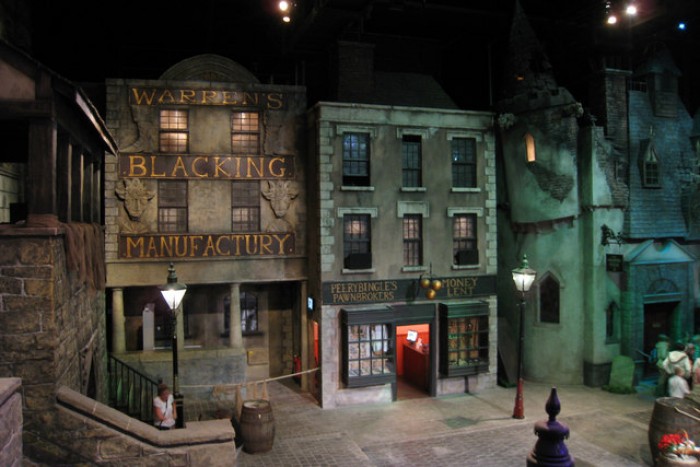 Image credit: Oast House Archive
Alright, literature and history lovers, I heard you. While we can't go back in time, we sure can bring the times to you! Welcome to Dickens World.
Be transported back to the time of our favourite author—Victorian England. The designer of the park took huge pains to ensure that the courtyards, alleyways, streets and characters were true to the period, even going as far as to consult with the Dickens Fellowship.
So what can we do there? How about attending lessons in a Victorian classroom at Dotheboys Schoolhouse? Or maybe making yourself comfortable at the Haunted House of 1859?
The best thing about this is that there is no particular path to follow; every visitor can structure their journey however they want it. Exactly as we would, if we were living in that period. In fact, whilst we're at it, won't you walk down the streets of 19th century London in some period costumes? Cage crinolines, anyone? 
9. Loveland, Korea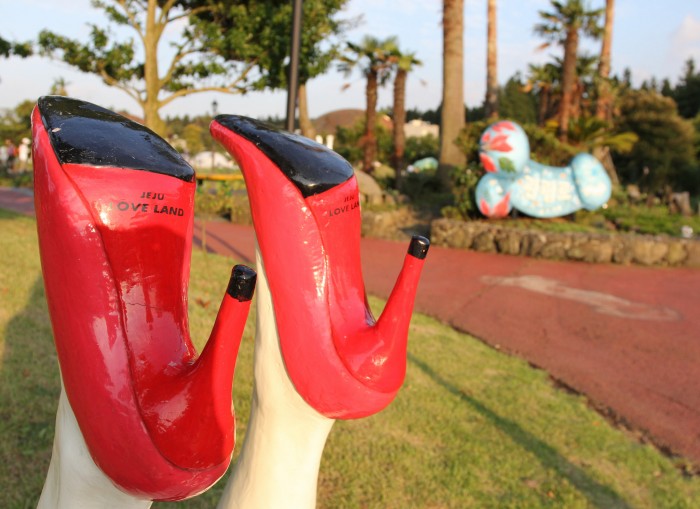 Image credit: Whyyan
No prizes for guessing what its theme is! Open only to visitors aged 18 and above, Loveland is a theme park that focuses on eroticism and sexuality, or more aptly, the act of love-making. More than a hundred sculptures of men and women in various states of dress, or the lack thereof, and different love-making positions litter the park, each of them the proud works of Hongik University's students.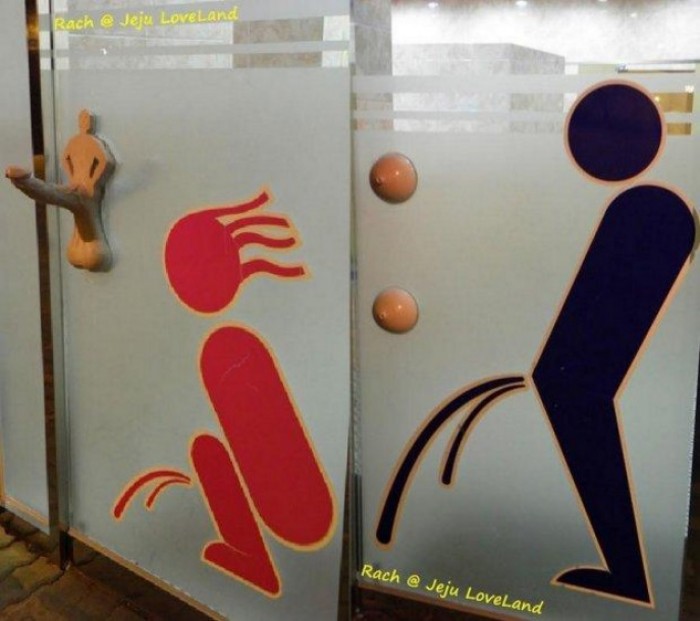 Image credit: Rachygal
Things get better when you head to the restrooms to answer the call of nature. When else can you get away with grabbing hold of an erect penis or exposed breasts, and say with a straight face, "But I had to! It was the only way!"
Lovers, couples, honeymooners, and even singles visit the park to create some cheeky memories. If you have kids, don't fret—there is a recreation and play area where they can hang out and make some international friends, while you go off on an, er, exploratory and enlightening journey.
Also read: Jeju Loveland: The First and Only Erotic Theme Park in Korea
10. Ferrari World, United Arab Emirates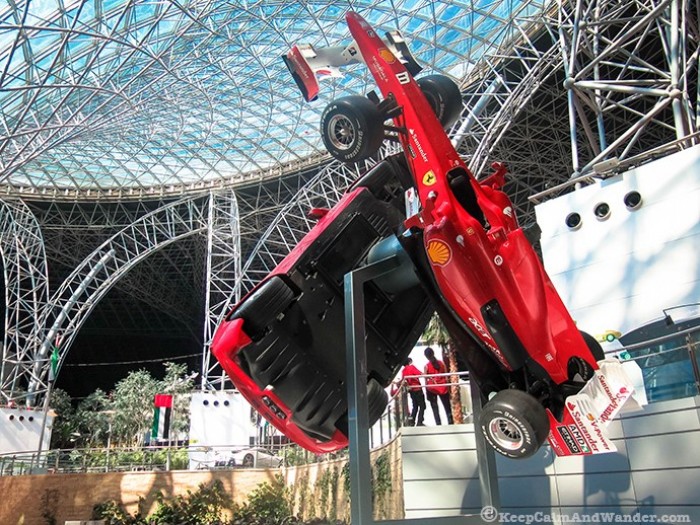 Image credit: Keep Calm and Wander
I guess it was in the cards that the manufacturer of fast cars would soon set foot into the world of whizzing rollercoasters. Ferrari World, the first and only Ferrari-branded theme park, opened in 2010, has since been drawing thrill-seekers to its gates. It houses the fastest roller coaster in the world and is a famed tourist attraction in the Middle East. 
Each area and attraction in the park draw reference to a different part of Ferarri's history and story. 22 rides and three shows promise a podium finish of exhilaration and speed-induced fun. You can definitely live out your dreams of a F1 car racer here, whether you're a full grown adult or a child aspiring to be the next F1 champion.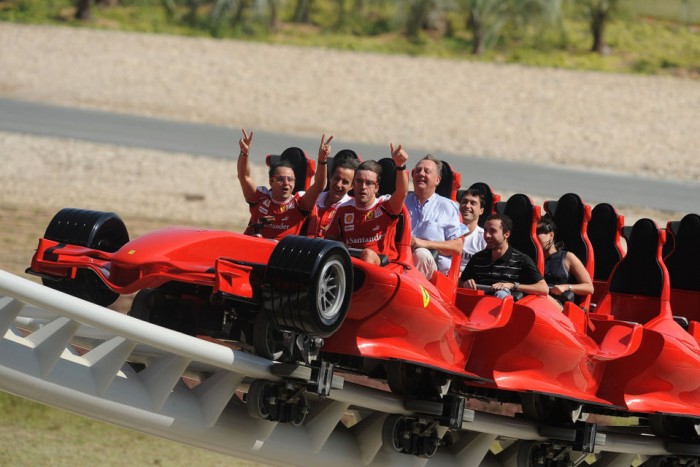 Image credit: Get Your Guide
But its main attraction, at least for me, is the Formula Rossa—the fastest roller coaster in the world. Counting Massa, Alonso, Räikkönen and Vettel as its passengers, Formula Rossa is designed to emulate the speed, power, and freedom of the quintessential F1 car. As such, it has the same G-force one would feel driving in an F1 car and then braking at maximum speed! Doesn't it already sound exciting???
Weird though some of these theme parks may be, I've got to say that I would love to go to any one of them, especially that Ferrari one. Oh, and the Wine Museum. And Survival Drama. And… Ah, you get the idea. Which one would you love to visit?
Also Read: New Exciting Theme Parks to Open in Asia in the Next 5 Years