Contributed by withrachelle
What happens when you have too many things to conquer but too little time on hand in Bangkok? Spoilt with choices starting from cheap and finger licking good street food to hipster cafes to marked down shopping bargains to lively vibrant night life to a soothing traditional thai message to end the long day, never will you feel bored for one second when you are in the Land of Smiles.
1. Food
You can never keep up with the pace of food trends in Bangkok! There's simply too much new things sprouting out every second. Besides our well known All Time Favourites like Sabx2 Wanton Noodle, Som Tam Nua and Grilled Fish from our street food stall, we have the ingenious creations of Salted Egg Yolk Macaroon from Dean & Delcua's, mouth watering Claypot River Prawn Tom Yum Porridge, wallet friendly Mangkorn Seafood Buffet and many other more. Are you ready for the gastronomical experience?
Sab x2 Wanton Noodle (4/32-33 Soi Petchburi 19, Pratunam, Bangkok, 9am-4pm daily)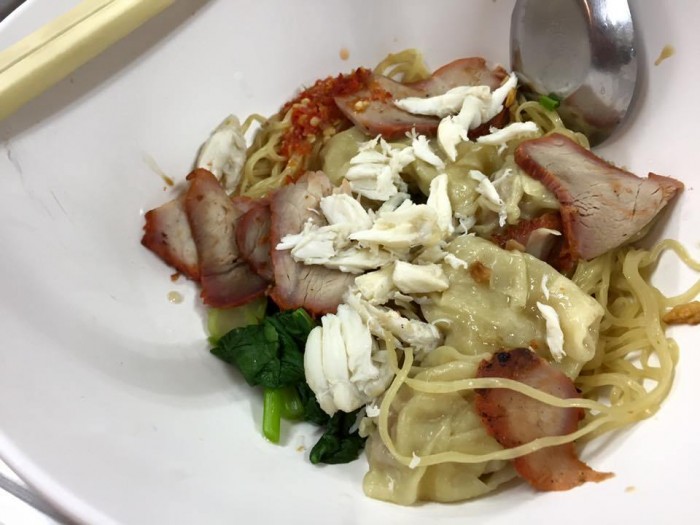 It took me awhile but I still can't quite comprehend what's the fuss about this wanton mee. The serving portion is small and the waiting time is long. The only good about this wanton mee is probably the chilli and also the ratio of ingredients to noodle that makes it attractive.
Som Tam Nua Fried Chicken (392/14 Siam Square Soi 5, Rama 1 Road, Bangkok)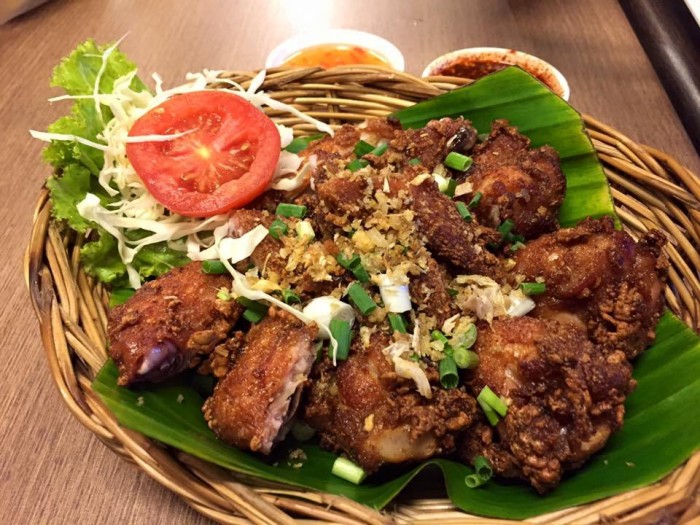 If you think KFC is good, this is better! Served piping hot, crispy and juicy! Do not miss it when you're there! It's conveniently located in the Siam Square Area. Just beside it, is another Yingdew Homemade Cafe which serves pretty good cheesecake and smoothies. One stone kills two birds – mains & desserts!
Grilled Fish (You can find it at any street stalls!)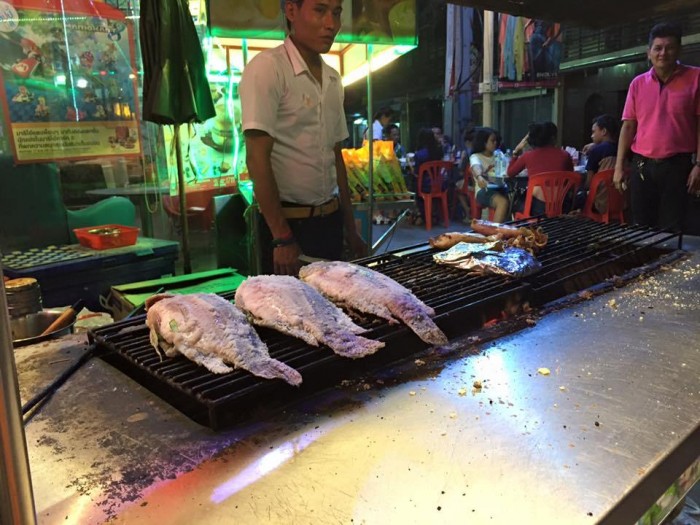 What lies within this popular street food salted fish is none other than the warm, tender, melt-in-your-mouth flesh accompanied with the chilli that is intriguing hot and spicy on your palette.
Salted Egg Yolk Macaroon by Dean & Deluca's (

479 Naradhiwat Rajanagarindra Rd, Silom, Bang Rak, Bangkok

)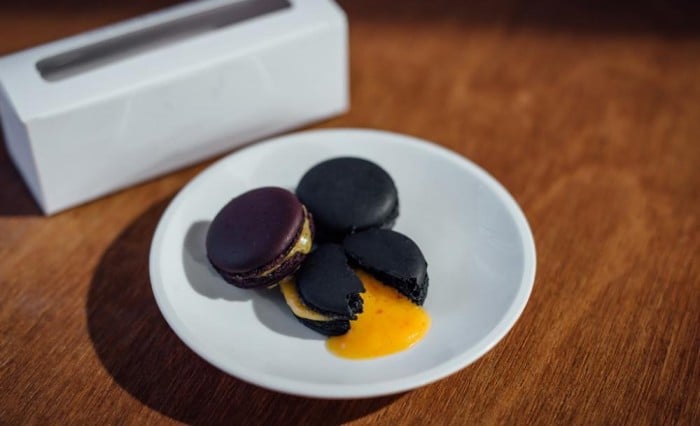 Image credit: BK Magazine Online
Who can resist laying their hands on thatflowing golden salted egg yolk amid the dessert shells?
Mangkorn Seafood Buffet (1394 Pracha Songkhro Road, Din Daeng, Bangkok 10400, 4pm – 4am)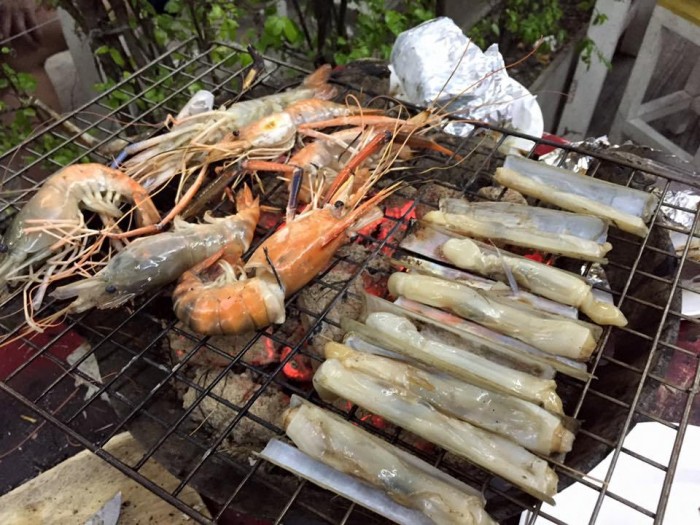 With decent quality and variety, definitely a stamp of approval for this 399 baht 90 mins seafood buffet! The variety don't just stop at raw seafood, there's cooked food, fruits, ice creams, beers and soft drinks too! This is what i meant by CHEAP THRILLS! 2 things to bear in mind, strictly no wastage and no overrun of buffet time! It will all come at a price.
Claypot River Prawn Tom Yum Porridge (Joke Perd Mho Paradise,

between Soi Srinagarindra 40 and Soi Srinagarindra 42 (opposite Paradise Park shopping mall), Srinagarindra road, Bangkok, 4pm – 12am

)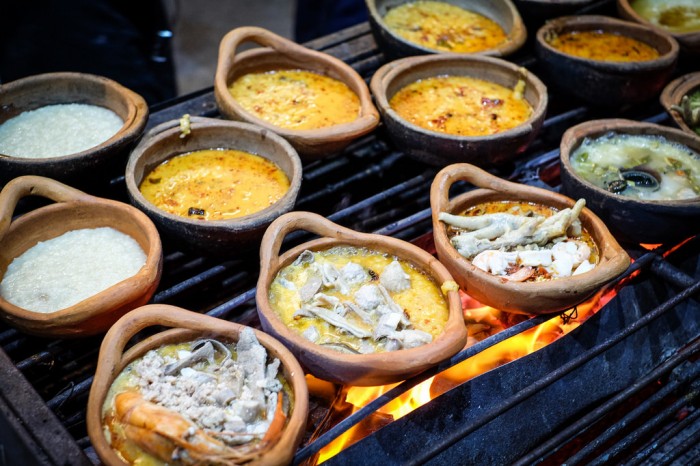 Image credit: MissTamChiak 
This is definitely too irresistible for a fanatic foodie like me! Made up of both my favorites – Seafood & Tom Yum! How could I give it a miss? Thanks to MissTamChiak, it's gonna be on my MUST EAT list on my next trip to bangkok too!

Thai Army Stew (Sansab at Siam Paragon)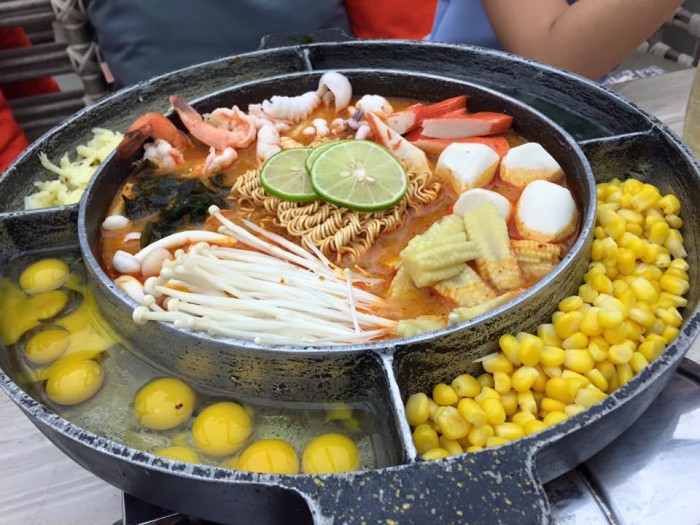 Ever thought of trying Korean-Thai fusion? This is exactly how a Thai version of Korean Army Stew with a twist will look like! Authentic sour and spicy Tom yum soup base filled with mushrooms and seafood, surrounded by steamed eggs, sweet corns, melty cheese and seaweed soup! Keeping the original flavours of Thai but adding a touch of Korean food culture to it.
2. Shopping
Bangkok is easily known as the shopping heaven with cheap bargains of decent quality, but do you know where to go to shop for what? Here are some humble insights from me to you!
Platinum Mall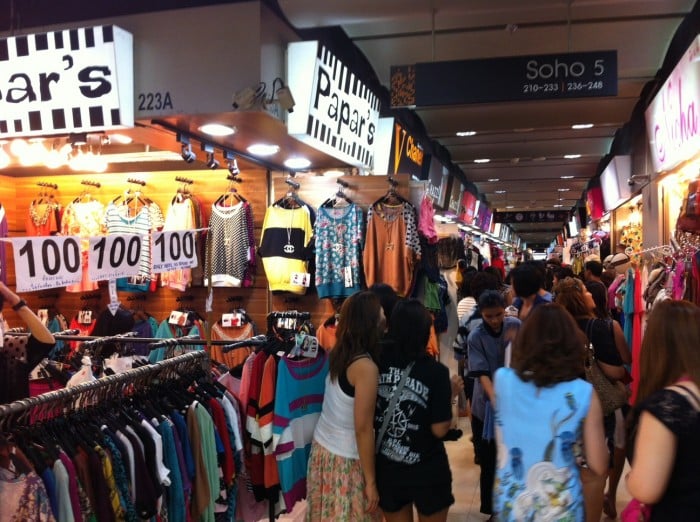 Image credit: Platinum Fashion Mall Bangkok
Platinum mall is like a safe haven for most, there's bound to be something for you ranging from casual outfits to formal outfits to bags to accessories to souvenirs to STATIONERY! Yes, you heard me right, if my memory did not fail me, it should be at Level 5, with a whole stretch of colourful and cute stationaries at a CHEAP CHEAP price. Clothing may no longer selling at 100 baht now, instead around 200 baht or even more, but that stationary shop is really cheap! It's time to stock up your stationaries, pouches etc in bulk!
Union Mall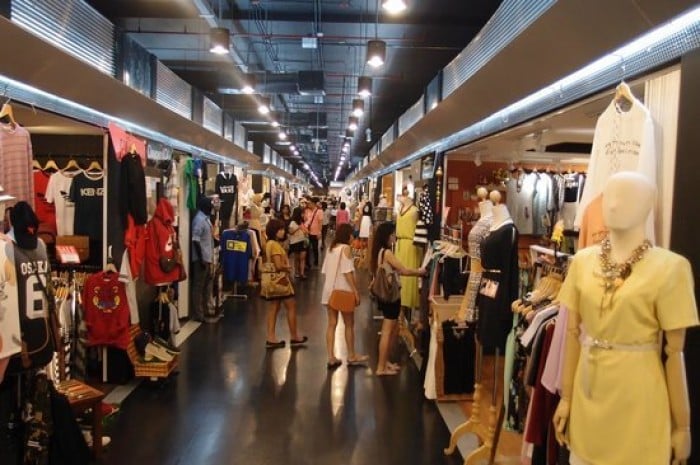 Image credit: Tripadvisor
Many say Union Mall is slowly gaining its popularity, but I would say it's a yes and no. The choice available is not as extensive as Platinum Mall of course, but shopping comfort wise it's definitely better than Platinum Mall. The clothing here I would say it's more trendy and of better quality. The price may be a little expensive compared to Platinum Mall for some of the shops, but it's still of acceptable range definitely. There's an inclusion of some boutique and exquisite shops too.
Pratunam Morning Market

Another shopping morning market that I'll strongly advise anyone to go! You can skip the night version, but the morning is definitely recommended! Reason being, who will say no to 100 baht clothings?! The area to comb is definitely big, there are additional on the wheels kind of stalls, different lanes, and some paths may even lead you to another shopping mall! As the saying goes, early bird get worms to eat, so be the early bird! The bustling market starts as early as 7am, and probably by 10am it will start to quieten down.
Chatuchak Weekend Market
Oops, it's supposed to be a shopping section. But you must agree with me, when you shop at Chatuchak, who will miss out on their coconut ice cream and mandarin orange juice right? They are like your energy refuel for your shopping spree! Chatuchak is segmented into a total of different 27 sections consisting of antiques, clothings, souvenirs, collectibles etc! Shopping at Chatuchak can be a little tiring especially if it's under the hot scorching sun, also it's undeniable there's so much to see and shop! But personally, i only like to shop for shoes there and probably souvenirs there. If you happen to chance upon Triple Bakery, please grab some bags off the shelves, these little toasts are simply crispy and filled with buttery or garlicky aroma. It's addictive! Literally an hidden gem within the Chatuchak Market.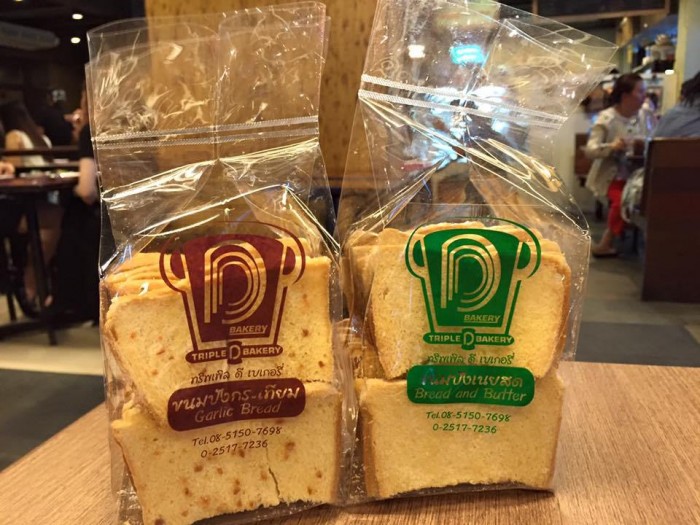 3. Cafe Hopping
Cafe hopping has now become an international language. We cafe hop everywhere we go – be it for it's ambience, for it's food, or simply for a laid back enjoyment of a cup of coffee or an escapade from the hustling city life. In Bangkok, one of the many areas concentrated with cafes is none other than the Thong Lor District which houses Roast, Greyhound, Audrey Cafe & Bistro, Gram, Casa Lapin and more! Another few districts you can head to to quench your cafe hopping thirsts includes Karmakamet Diner (best known for their big colourful fluffy candy floss) in Phrom Phong, and not forgetting the many other pretty cafes in Ekkamai and Chidlom. Not to worry if you find these places too out of the way, you can always go for other signature cafes such as Mr Jones' Orphanage, After You, Yingdew Homemade Desserts, Hello Kitty Cafe that is situated within Siam and Central World.
Roast Cafe (Unit #T1 (Roast), The COMMONS, 335 Thonglor Soi 17, Sukhumvit 55, Klongton Nua, Wattana, Bangkok 10110)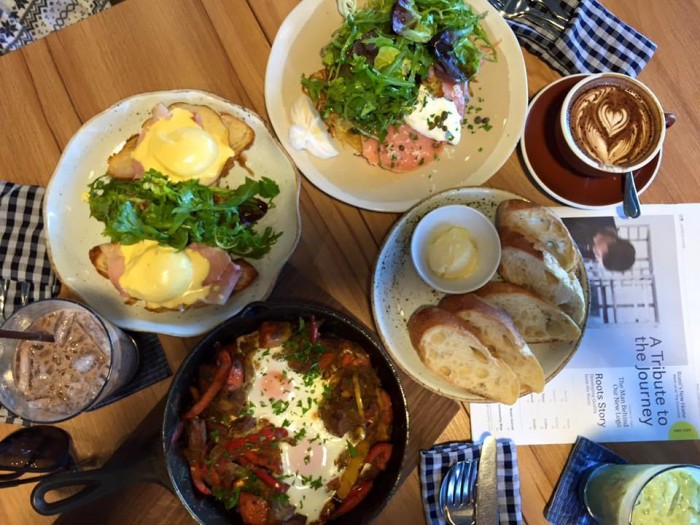 Be prepared to wait for a while if you're there on weekends, though the place is big with adequate seating capacity, it is definitely popular with their variety hearty brunch and lunch choices! Each item on the menu is simply too enticing and appealing. You wish you could try everything on the menu, so the best way out is to come with a group of friends! Price may not be cheap cheap per say, but it is definitely cheaper than cafes in Singapore!
After You (

7 Central World Plaza Pathum Wan, Bangkok 10330

)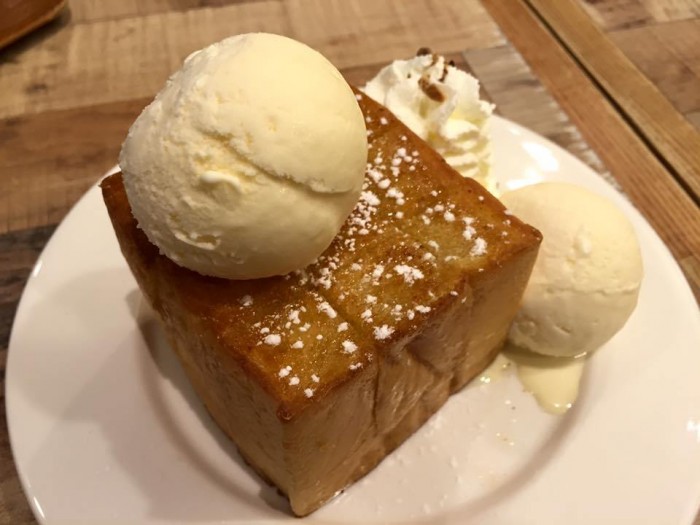 Best place for their Shibuya Toast! To put it simply in 3 words – Crisp, Dense and Fluffy!
Mr Jones' Orphanage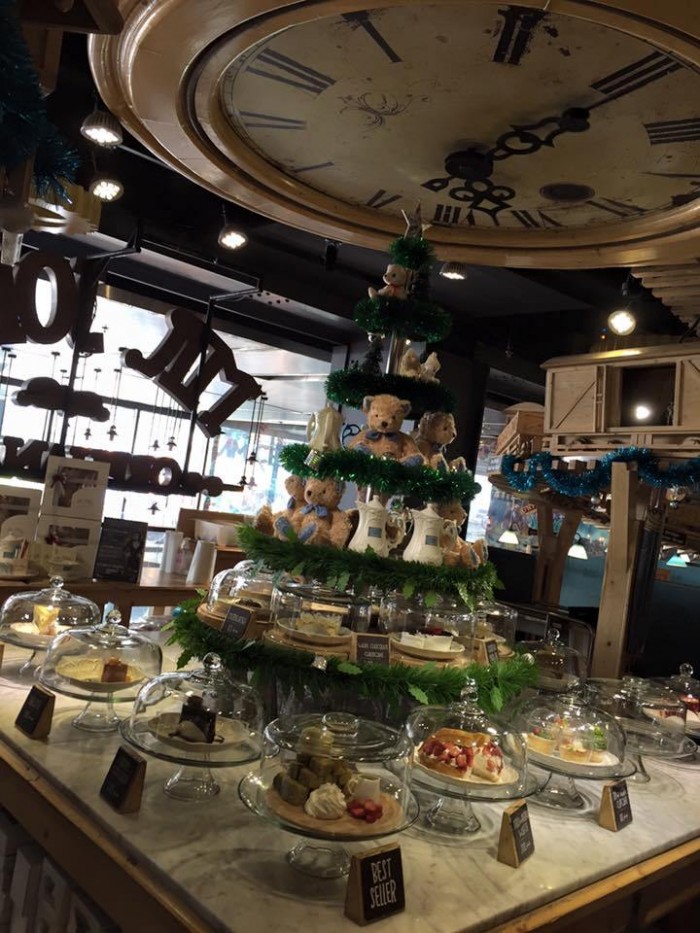 There are a few different outlets of Mr Jones' Orphanage. Each outlet has a different theme. The one i went at Siam Centre has a railway station theme, so you'll get to see tracks running across the cafe and with many teddy bears all around the cafe. I would say it's a place for photo taking but not a place for desserts.
4. Night Markets
What to you do when night falls? Does your day just stop there? Definitely not! Head out to Bangkok's many Night Markets! It's a total different ball to begin with! There are really many different night markets area, but i would highly recommend a few for now. Beside shopping deals, you can find sumptuous food deals waiting for you at the night markets too! Remember to bargain! One more tip for you, there are usually similar stores selling the same thing, so remember to check out all the prices before you make the purchase, if not you might end up paying for the higher price! Some of the markets are smack right in the town, such as the one at Siam, while some may be a train ride away.
Talad Rot Fai Ratchada (Alight at Thailand Cultural Centre, and it's located behind the Esplanade Shopping Mall)
Personally, I quite like this train night market. Not only does it has clothes for shopping, it also consists of some kinky souvenirs and vintage collectibles buy. It has another 2 sections, 1 is an avenue filled with freshly cooked seafood and another is an area filled with bars and music. You'll also notice that not much pricing details are displayed, so it means, it's open for bargaining! Immerse yourself under the stars in Bangkok!
ArtBox Bangkok
Image credit: Bangkok.com
Artbox bangkok is a cool pop up market which is mobile, so it really depends on your luck if there is one during your stay there. Check out their Facebook page before your trip or when you're there! It's recommended for local designers, handmade art craft, funky and unique items at a wallet-friendly price. It's a good way to experience Bangkok in a different style.
5. Nightlife
Another nightlife you might want to consider will be the Asiatique. It's more lively, happening and vibrant. There are 4 different districts there, from your fashion boutique shops located at old warehouse premises to an indulging dinner with breathtaking views along the riverfront.
6. Attractions
If you don't want your trip to be just filled with endless shopping and eating, you can include some of the picturesque and cultural sightseeing to complete your whole Bangkok trip.
Chocolate Ville (

351, Khan Na Yao, Bangkok 10230

)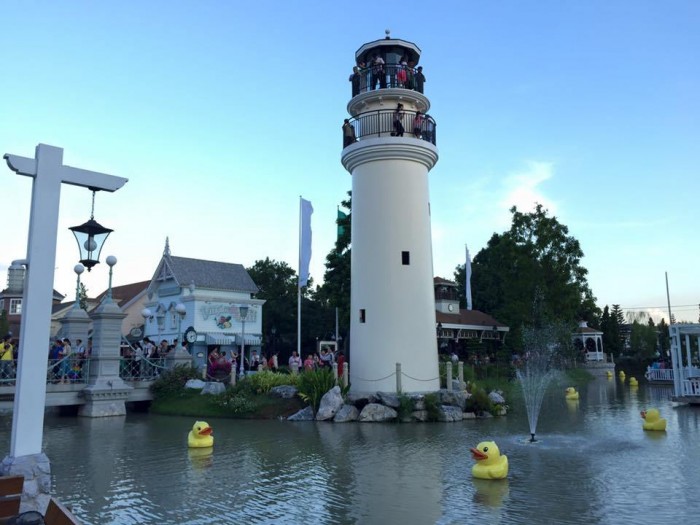 It's quite a distance from the city around 1-1.5hours car ride away. You definitely need to get there by taxi or car. Chocolate Ville is like your Little Venice or Universal Studio (excluding all your thrilling rides) with captivating architecture and surreal backdrops. A little European, a little vintage – it's a place to capture the best picture. The best time to visit Chocolate Ville is during the evening, where you get to see both the day view and night view. When night falls, it transforms and brighten up the sky with its dazzling and sparkling lights. If you decide to have your dinner there, it doesn't matter where you chose to sit, whether is it by the river or the porch etc, as there is only one central kitchen and one main menu serving the diners at Chocolate Ville. So just choose your favourite spot with the perfect scenic view.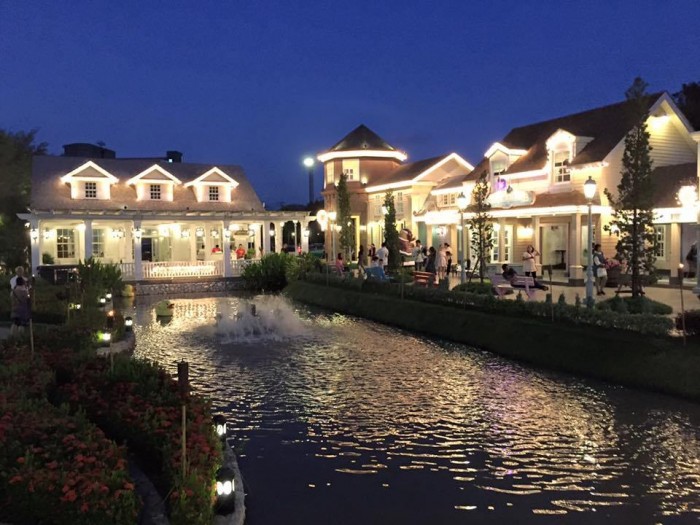 The temple of dawn/ Wat Arun (Located on the west side of Chao Praya River (opposite Tha Thien Pier)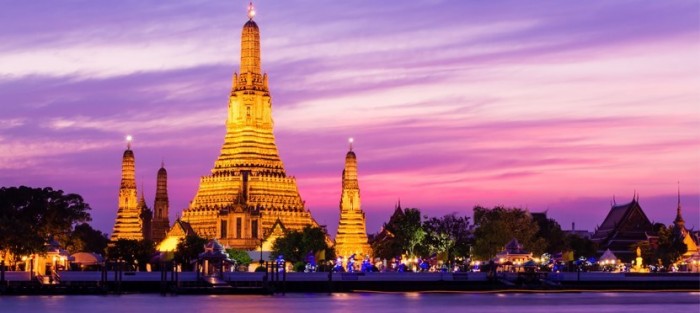 Image credit: Bangkok Attractions
If you need a dose of cultural and heritage trail, this buddhist temple will be one that I will recommend for its meticulous craftsmanship and detailed murals, not forgetting its stunning outlook at sunset, imprinting its silhouette against the skyline.
Jim Thompson's House (

6 Soi Kasemsan 2, Rama 1 Road, Bangkok

)

Another destination which you should embark on for your next Bangkok trip! It was a legacy left behind by Mr Thompson, the foreigner who has built up his silk company in Bangkok and was known as an avid collector of southeast asian arts. A walk down his house will bring you through his elegant and whimsical artworks.
7. Massages
After a long day of walking, it's almost a norm for everyone to end their day with a massage so that they will be recharged the next day! I'm not an exceptional too! If you're looking for foot massages, any parlor you see within your accommodation vicinity will definitely do the job. However, if you are looking for a good, shiok and comfortable one, here's one great deal for you!
Health Land (Different Outlets)

They have different spa menu and massage available but remember to book your massage in advance, the slots are taken up fast! Relax your bones and enjoy your massage under the dim lights, aroma of essential oils and the magical hands of masseurs. You'll feel instant rejuvenation after your massage session.
With these, hope this 'Ultimate Guide to Bangkok' helps you with your planing to Bangkok! Have a fun-filling crazy trip!  Just one last catch, always keep an eye on your belongings!