A New Disneyland? YES!
A New Universal Studios? YES!
New Theme Parks? YES!
Plan ahead, check updates, save money, and be ready to experience grateful thrills, interaction with favourite characters, rides, shows, and many more with your family and friends at these exciting theme parks expected to open in ASIA in the next 5 years.
Also read: 15 Bucket List-Worthy Theme Parks You Should Visit in Asia
2016: Disneyland Park (Shanghai, China)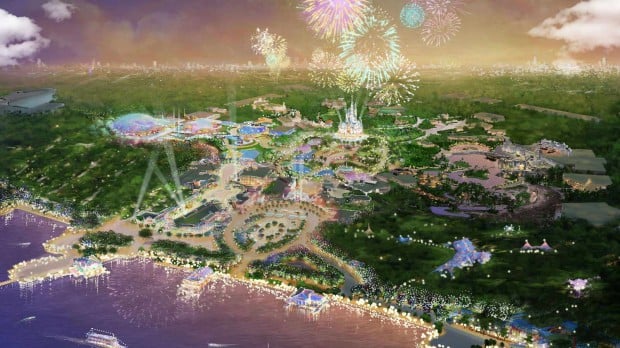 Image credit: Shanghai Disney Resort
Shanghai Disneyland Park is expected to open its doors this June 2016. This is the 6th Disneyland worldwide and the 3rd in Asia following parks in Hong Kong and Tokyo. Dubbed as the happiest place on earth, Shanghai Disney Resort will showcase theme lands such as Tomorrowland, Treasure Cove, Adventure Isle, Mickey Avenue, Fantasyland, and Gardens of Imagination. Bringing to life the traditional and classic Disney themes and storytelling, the Park will also be infusing Chinese culture and heritage to some park experiences to engage foreign and local guests alike.
Also read: Dreams Do Come True: Disneyland Shanghai Set to Open in June
2017: 20th Century Fox World (Genting, Malaysia)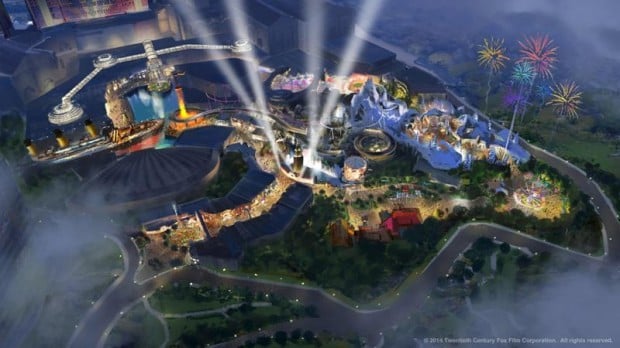 Image credit: Business Wire
20th Century Fox will be opening its first ever film inspired theme park in Genting, Malaysia. Its opening date was initially expected in 2016, but it has been pushed back to late 2017. Tentative rides and themes include Rio, Ice Age, Titanic, Life of Pi, Planet of the Apes, Alien VS Predator, and Night at the Museum.
2018: 20th Century Fox World (Incheon, Korea)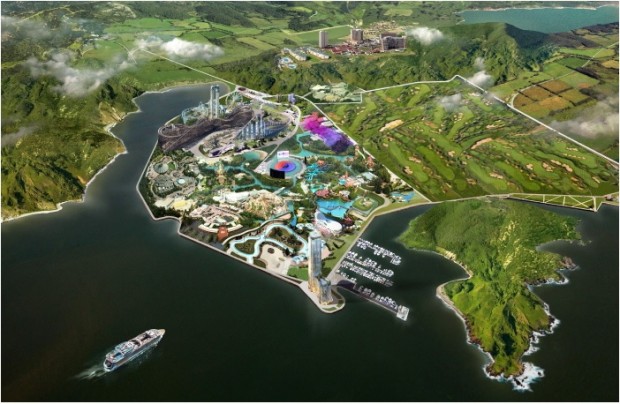 Image credit: Theme Parx
As we await the opening of its first theme park in Malaysia in 2017, 20th Century Fox already has its 2nd theme park in the works. The theme park is set to be built at Yeongjong Island. Planning is currently on going and all parties involved hope for a 2018 opening.
2019: Universal Studios (Beijing, China)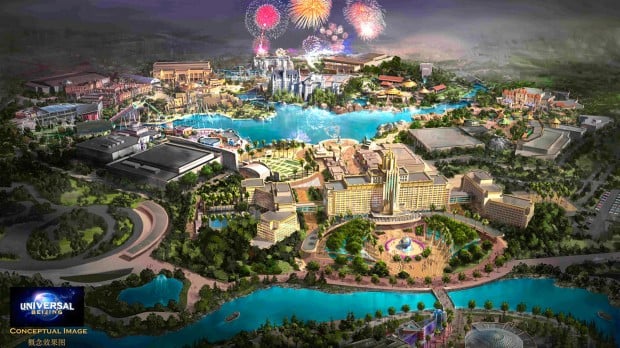 Image credit: Theme Park Insider
After Singapore and Osaka, Universal Studios will have its 3rd park in Asia in Beijing, China in 2019. This is the 5th Universal Studios to be built worldwide. Speculated themes are Far Far Away, Madagascar, The Lost World, Ancient Egypt, and other Unknown lands.
2020: Ubisoft Theme Park (Kuala Lumpur, Malaysia)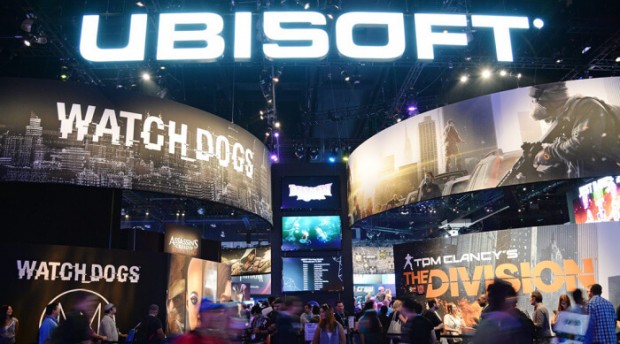 Image credit: GAMERANT
Video game fans will certainly be looking out for this one! Ubisoft is set to open its video game inspired theme park in Kuala Lumpur in 2020. Guests will be able to experience being a hero or villain among others in their favourite video games. The park will be featuring virtual reality gaming experiences, rides, attractions and shows.
Also read: 9 Best Theme Parks in Asia for Families and Kids
All these amazing theme parks expected to open in the next 5 years will really be anticipated. Asians will no longer have to buy expensive plane tickets just to visit popular parks like Disneyland in Paris or Universal Studios in Hollywood. We will now have the pleasure of having more amusement or theme park choices here in Asia, much closer to home.
For construction and opening updates, check out ThemeParx.
What theme park are you most excited for?