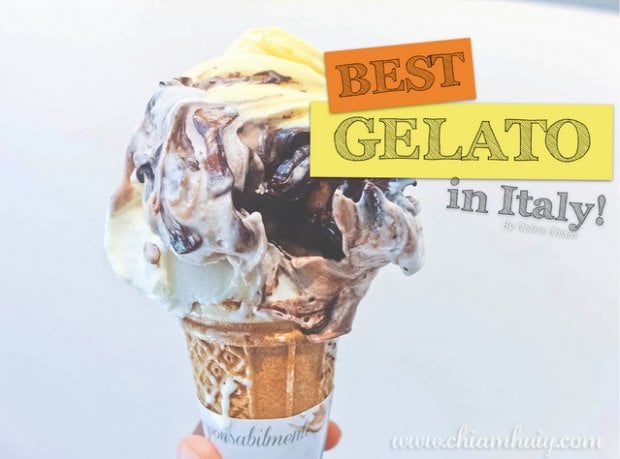 Italy is best known for their gastronomical offerings – Savoury pasta, wood-fire oven baked pizza and of course, their sweet delectable gelato! If you totally miss out Italian gelatos when you're there, you're probably not considered having been to Italy. There are many kinds of travellers, and for me, I'm definitely one food traveller who aims to try out as much cuisine as I leave my travel footprints around the globe. When I was in Italy few months back in June for slightly more than a week, I gave myself the task to patronise as much Gelaterias as possible. I could recall myself having 3 cones with 2 scoops of gelato each within 3 hours! That was really insane back then but I truly enjoyed it even if it increased my waistline 😛
Like how you've landed to this article, I too did a quick search online to find out the few top Gelateria located in Florence and Rome.
This list only comes with 6 Gelaterias, but I actually tried way more than this number and they just didn't qualify to be my favourite.
Also Read: Europe Travel Tips: Saving Costs/Money on Transport, Lodgings and More
1. Gelateria La Romana (in Rome)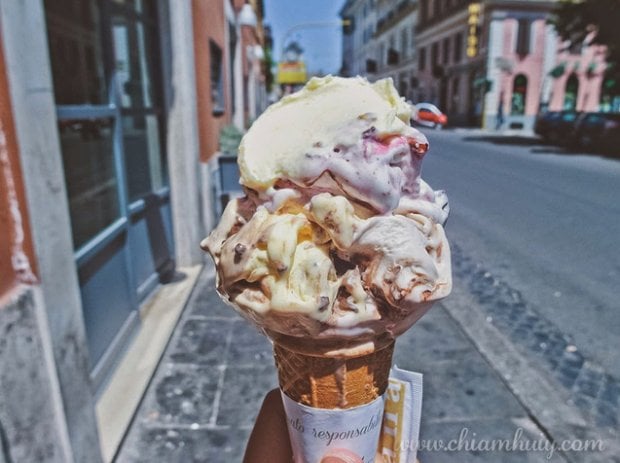 Putting this gelateria as the number one for a reason – it's my favourite out of the many I've tried! The first photo of the post is also from this gelateria, which means I actually headed back for another cone the next day, simply cause it's so good. This is also the only gelateria that offers chocolate sauce (either milk or white chocolate) to fill the bottom of the cone, and it gives a very different experience compared to the others because I had something to look forward to after finishing the icecream before reaching the bottom of the cone. It's definitely very chocolatey and sweet, perfect for the sweet tooths!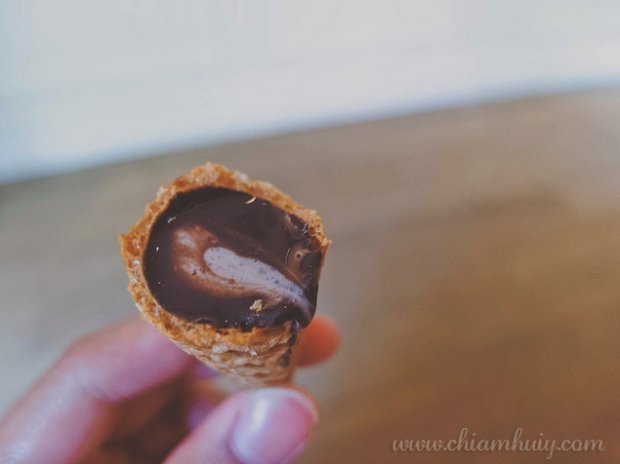 Address: Corso Inghilterra, 31/A, 10139 Torino, Italy
2. Grom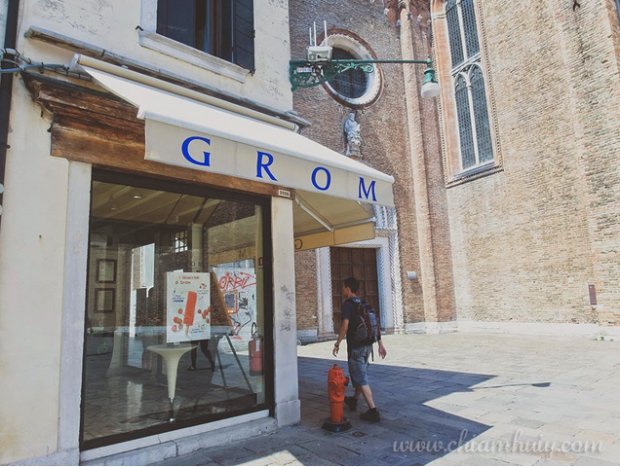 Grom Gelateria usually has some flavours of the month so give yourself a surprise treat if you manage to drop by. Like some gelateria, they offer to add whipped cream on top of the ice cream (if you're not feeling fat that day, go for it!)
Some recommended flavours are their chocolate and pistachio, which comes with real pistachio bits in it.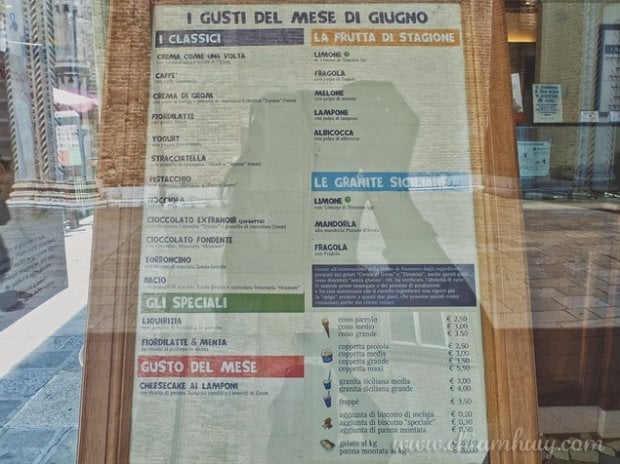 (a few outlets, read here for more)
3. Gelateria Santra Trinita (in Florence)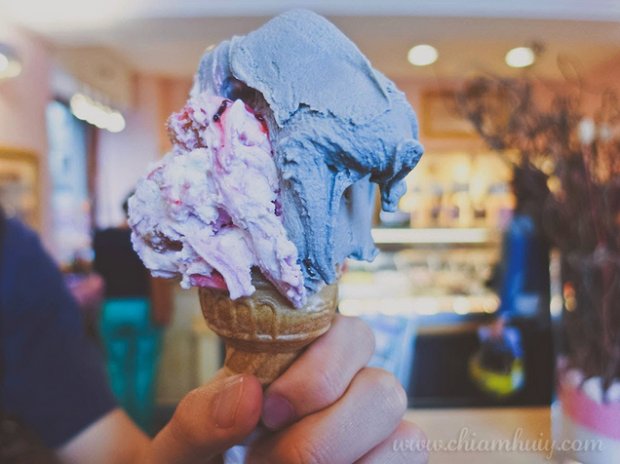 I'm not a fan of sesame but their sesame flavoured gelato is simply terrific. The flavour is really authentic and intense. Some of the flavours that I recommend are: Sesame, Pistachio and Strawberry Cheesecake.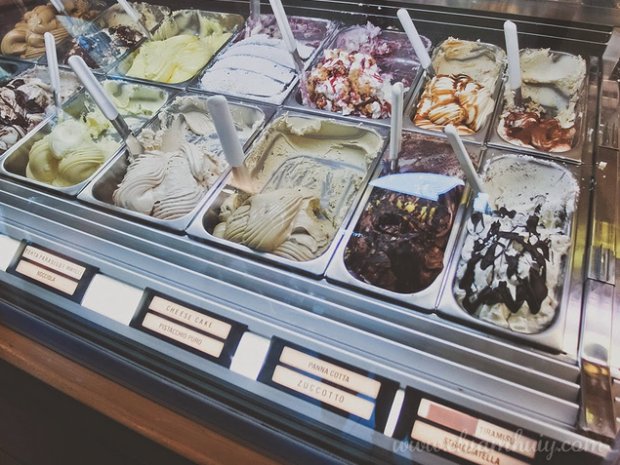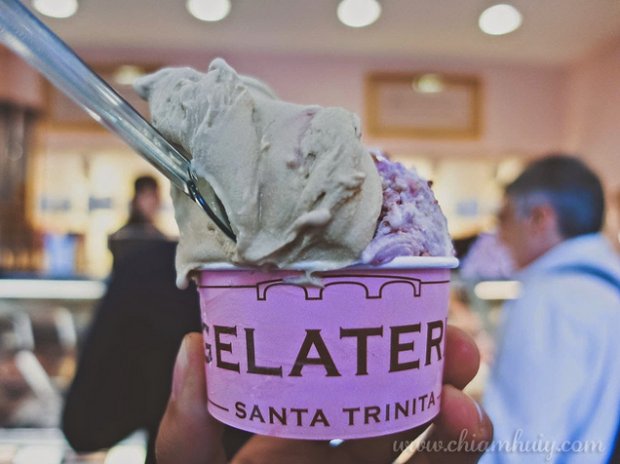 Pistachio and Strawberry Cheesecake
Address: Piazza Frescobaldi, 11-12r, 50125 Firenze, Italy
4. Vivoli Gelateria (in Florence)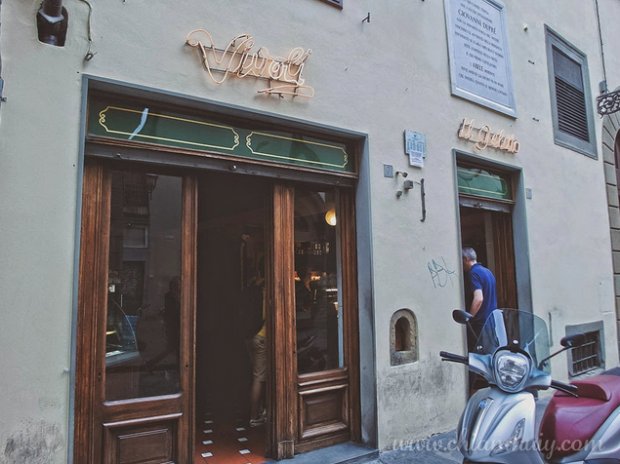 Vivoli's sorbet are pretty good and in fact refreshing. If you like fruity tangy kind of sensation, you should try their fruit sorbets. Like for me, I was feeling a little sick of all the milk content in the gelato so I decided to go for their fruity sorbets. Vivoli also serves some desserts and pastries as well.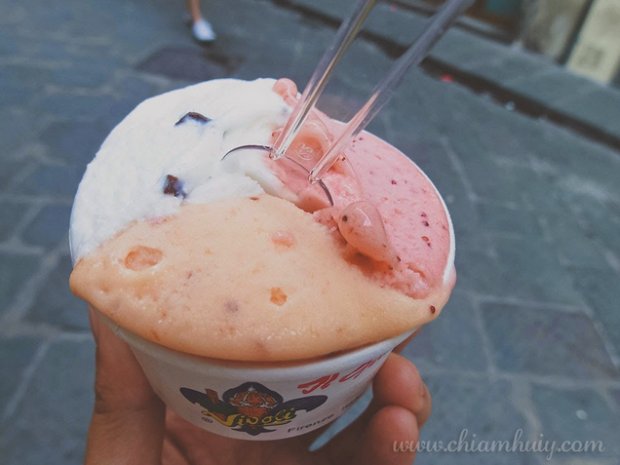 Address: Via Dell'Isola delle Stinche, 7r, 50122 Firenze, Italy
5. Perché No (in Florence)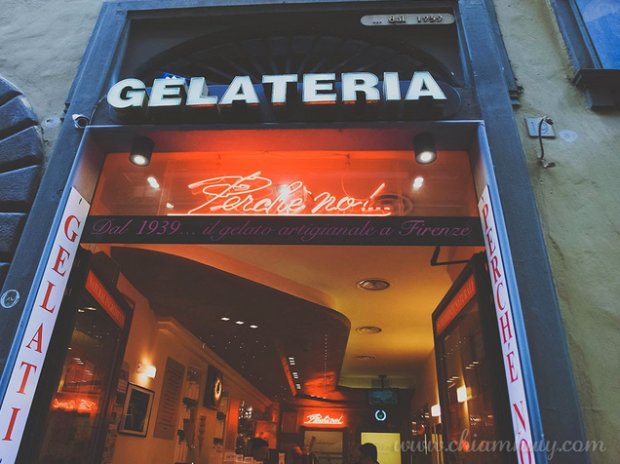 When translated into English, "Perché No" actually means "Why not?".
Indeed, when you're in Italy, why not grab a cone of gelato to kill to heat?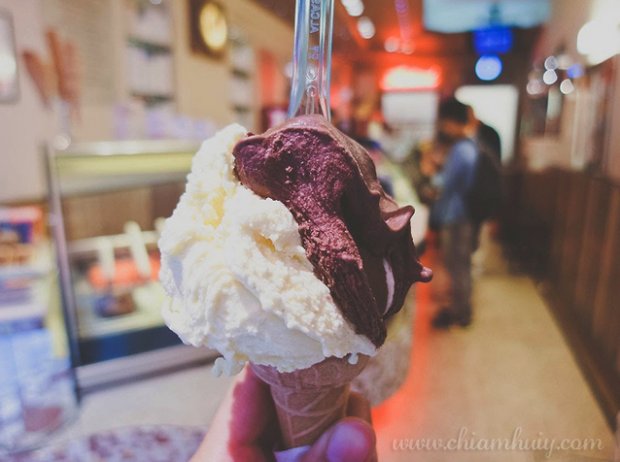 Address: Via dei Tavolini, 19R, 50122 Firenze, Italy
6. Gelateria la Carraia (in Florence)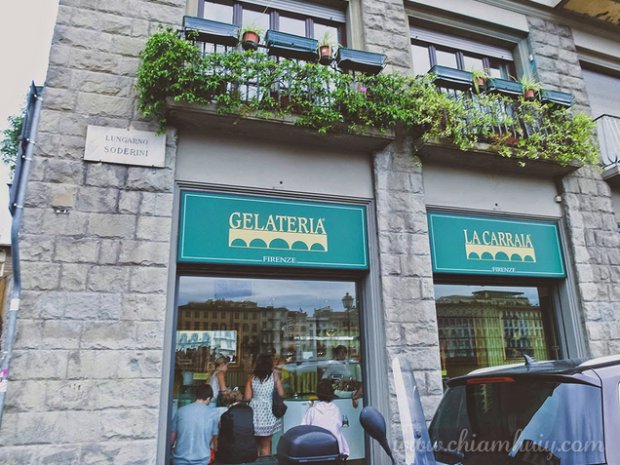 Claiming the top position in many lists of top Gelateria in Florence, I find it surprising that it tasted normal to me. In terms of the creamy texture, their gelato isn't as creamy or smooth as the rest that I've tried. Probably a wrong choice of flavour since there must be a reason why they are at the top of other's lists.
They also offer one of the cheapest Gelato in Florence.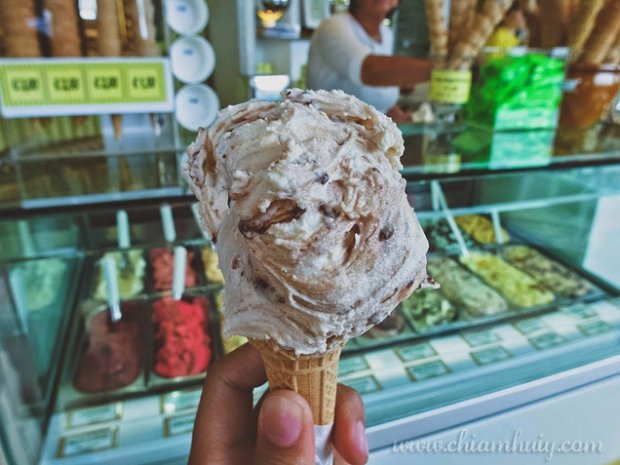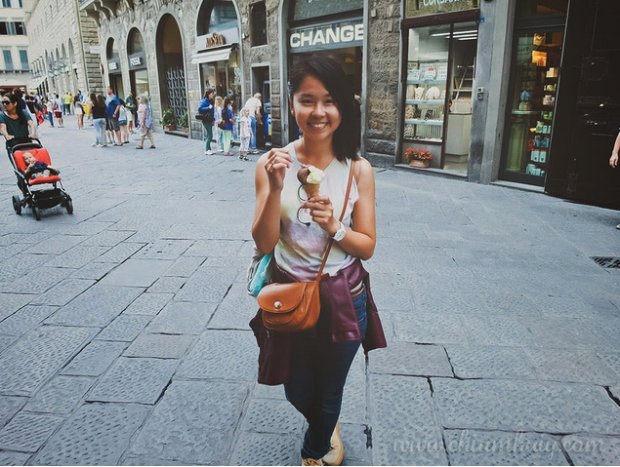 Address: Piazza Nazario Sauro, 25-red, 50124 Firenze, Italy
When it comes to having Gelatos, I usually refer having them in a cone because an extra cone biscuit would still costs the same as a cup of ice cream. Basic etiquette is that you can usually try 1 – 2 flavours before they get pissed with you. If the service staff is feeling generous or if it's not too crowded, they'll offer you a few more flavours. But based on my experience, some can be quite nasty and would not want you to try out too many flavours.
One of the exceptions where the staff actually offered me more flavours than what I wanted to try.
Hope you enjoyed reading this list of my favourite gelato in Italy!
Contributed by Celine Chiam.