Running out of ideas for date night? Or dying to impress your other half with a big romantic gesture? Here's a suggestion for all you lovebirds out there: why not spend some romantic alone time together at Genting Highlands!
Go one further than the usual dinner at a candlelit restaurant. Seriously, don't even get me started on cliché roses and soft toys! In an era where time has become our most valuable commodity, spend some meaningful time with your loved one on an exceptional getaway amongst the clouds.
Also read: Hidden Gems of Genting Highlands to Discover on Your 2nd Trip
Crowds and throngs of tourists hardly make for a romantic getaway. Looking for a way to counter all of that? Choose to stay at the
Best Western Premier Ion Delemen
instead of the usual tourist-filled hotels!
Away from the hustle and privy to gorgeous views of the mountain ranges, a stay at the Best Western Premier Ion Delemen is the perfect choice of accommodation for your romantic getaway. Explore Genting Highlands by day and retreat to your luxurious private abode by night.
Whilst Genting Highlands may be renowned for its casinos and theme parks, delve deeper and you will discover a softer, more intimate side! Here are some ideas to get you started on planning that next romantic getaway to Genting Highlands.
1. Bring your relationship to new heights
Soar above the jungle canopy and the clouds on board the Awana Skyway as you begin your visit to the city amongst the clouds with a journey through the clouds! Breathtaking views always seem to go hand in hand with romance, and why should this be any different?  
Travel high and fast in the company of your loved one as you admire views that stretch as far as the eye can see. You can even choose to upgrade to a glass-floored gondola that will offer some spectacular vantage points of the natural environment. Watch as tall trees and imposing buildings rush away below your feet and make for an experience you both will not forget!
How to get there: Have your coach alight you at Awana Bus Terminal and board the gondola on level 2 of the Terminal. As for those of you who drove, the nearby Awana Car Park has over 4,500 spaces, so you will definitely find a parking lot there!
Address: Awana Skyway, Genting Highlands Resort, 69000 Genting Highlands, Pahang, Malaysia
Opening hours: 7am – 12am
Ticket price: RM8 (~SGD2.50)/pax for a standard gondola, RM50 (~SGD16)/pax for a glass-floor gondola
2. Let your romance blossom
Frolic amongst flowers and immerse yourselves amongst nature at the World Of Phalaenopsis Orchid Farm, which is home to a dazzling collection of various orchid breeds!
Be treated to an incredible display of over 400 species of orchids that come in various shades and hues. We think it's the perfect backdrop for an Instagram shot or a loving selfie for the photo albums! That's not all, if you can't get enough of these exquisite flowers, complete your visit by buying back some orchid seedlings or potted plants to brighten up your home.
Now we bet that's an experience you weren't expecting to have in Genting Highlands. Take a break from the casinos and theme parks and instead share some fond memories with your significant other!
How to get there: World Of Phalaenopsis Orchid Farm is just a 27-minute drive from Best Western Premier Ion Delemen
Address: Lot 100, Gohtong Jaya, 69000 Genting Highlands, Malaysia.
Opening Hours: 9am – 5pm
3. The best kind of dates? Dinner dates!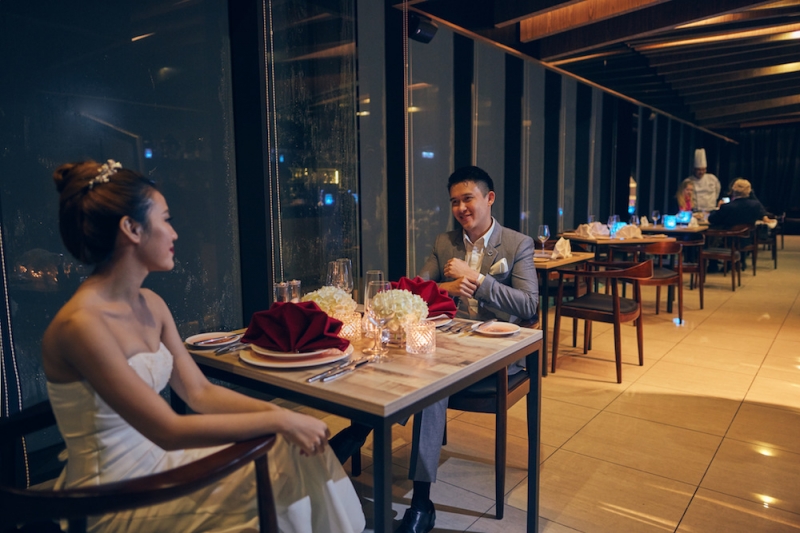 Skip the long queues at the touristy eateries near the indoor theme park, we've got a better idea. At Hugo's In The Sky, located at Best Western Premier Ion Delemen, feast on Mediterranean cuisine against a backdrop of stunning mountain ranges. Pair your gastronomical delights with a glass of the smoothest wine, and have a romantic date like no other. Between the orange hue of the setting sun and the flickering warm candleglow, it sounds like a Hollywood scene straight out of a romantic movie.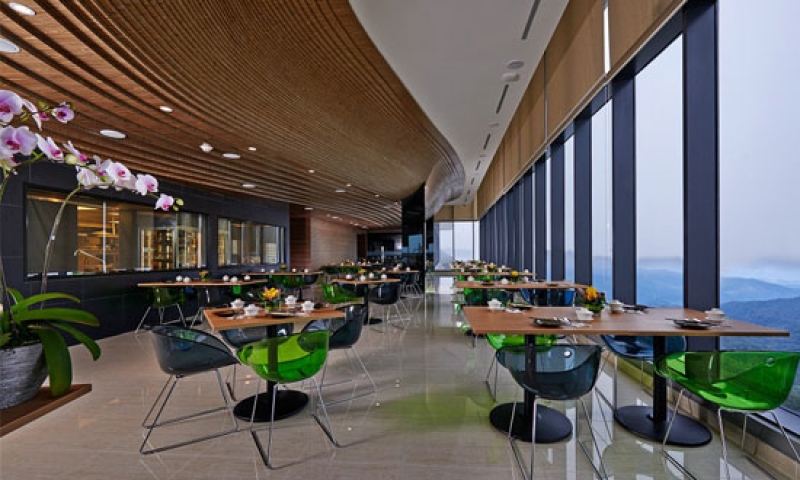 If you can't get enough, check out Chopstix, the signature rooftop restaurant of Best Western Premier Ion Delemen. Serving up Asian-Oriental dishes, the restaurant also promises gorgeous sights that will have your eyes feasting as well!
Looking out the window, you'll get unobstructed views of the mountains and cities that seamlessly meld with the horizon. In the restaurant, be entertained by the open-kitchen concept and watch as the masterchefs prepare your meal with finesse and confidence.
Address: Jalan Ion Delemen 1, Genting Highlands, 69000, Pahang Darul Makmur, Malaysia
Opening Hours: 6pm – 1am
Offering a quiet and peaceful respite from the bustle and crowds of Genting,
Best Western Premier Ion Delemen
is a fantastic place to retreat to for intimate and cosy meals with your special one.
Why not make the most of the serenity and stay for a night or two? This way, you can enjoy the sunset and night breeze without having to worry about travelling back to another hotel. Feel free to order your next glass of wine! Your room is now only a few floors down.
4. Spend (on) some quality time
They say money can't buy you happiness, much less love. But we wouldn't underestimate the power of a new Kate Spade handbag or a pair of Adidas Ultra Boosts… Yep, it's time to hit the newly opened Genting Highland Premium Outlet Stores! Here you'll find an amazing lineup of some of the biggest fashion and apparel brands in the world and will surely find that oh-so-elusive gift you've been meaning to get for your special one.
With the cooling climate of Genting and the same design features of premium outlets in San Francisco and Seattle, you'd be forgiven for forgetting that you are actually in the heart of Malaysia! Spice up your day out shopping by giving each other an hour to shop separately for that perfect gift and surprising your other half at the end of your impromptu gift exchange. It'll certainly make for a refreshing and romantic twist to your shopping escapade!
How to get there: Take the Awana Skyway to Awana Skyway Station. The Premium Outlets are conveniently located nearby.
Address: Genting Highlands Premium Outlets®, 69000 Genting Highlands, Pahang Darul Makmur.
Opening hours: 10am – 10pm
5. Create memories for a lifetime
We're talking about pictures, of course! What better way to immortalise your love than with a picture-perfect shot? But don't just settle for any run-of-the-mill shot of the amusement park – how does a couple shot against a backdrop of quaint French cottages sound to you?
You will not believe your eyes when you step into the rustic town of Berjaya Hills. Inspired by the Alsace region in France, everything from the multicoloured veneers of the buildings to the cobblestone paths will have you and your other half doing a double take. Stroll the streets hand in hand and remember to stop for photos along the way.
Indulge your partner even further with a visit to the Japanese Village just north of the main square in Berjaya Hills. Be transported back to the Far East and enjoy an afternoon out at the Tatami Spa! Relax with aromatherapy and relaxing body massages. Soak in the authentic Japanese tradition of rejuvenation and relaxation as you spend time with your loved one in a villa couched amidst lush greenery.
How to get there: More suited for a day-trip, Berjaya Hills is an hour's drive away from Best Western Premier Ion Delemen.
Address: Bukit Tinggi, 28750 Bentong, Pahang, Malaysia
Opening hours: Most attractions are open from 10am – 6pm, unless stated otherwise.
6. Play among the stars
It is a well-known secret that the greatest romance blossoms at night. Skip the chatter around the main hotels and enjoy your own personal enclave that promises privacy and comfort at the Best Western Premier Ion Delemen.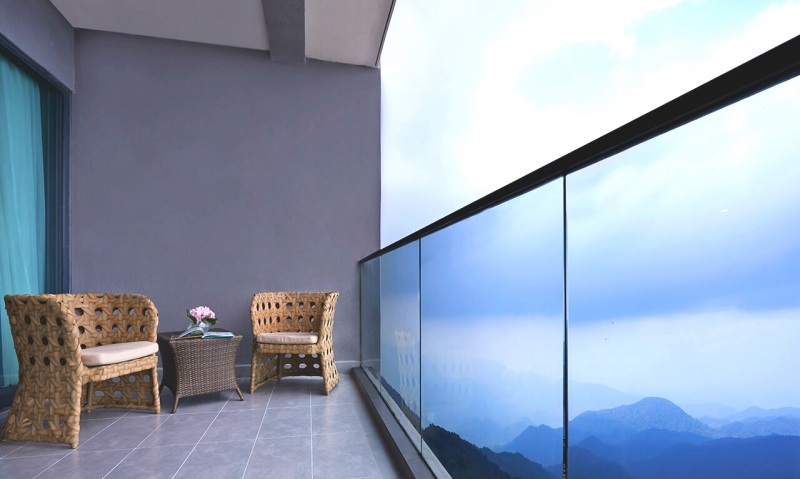 Woo your lover with an elegant room that boasts panoramic views of misty landscapes with open-air balconies and floor-to-ceiling glass windows. As night falls, be enchanted by the moonlit sky that slowly but surely envelopes your view of the Genting Highlands. Forget virtual reality, this is the real deal: this is as romantic a backdrop as it gets. With the gentle white glow of moonlight and the shining of stars illuminating your room, it makes for the perfect stay in Genting Highlands.
HAVE A ROMANTIC STAY FROM RM688 (~S$218) NETT
Stay ahead of the game when you stay at Best Western Premier Ion Delemen with their special "A Celebration Of Love" package! You and your partner get to enjoy:
2D1N Stay in a 1-Bedroom Suite

Complimentary chocolate dipped strawberries

Thoughtful rose petal bed decorations

A romantic candle-lit dinner

Free access to hotel amenities like a heated indoor pool and breakfast buffet
A perfect way to celebrate and thank the perfect one in your life. And with all these costing just RM688 (S$218) nett per room/night, what better way is there to celebrate your love?
Building castles on hills are so passé. Build your castle in the clouds as you rekindle that magic touch and spend some valuable time together. Start making plans for your romantic getaway to Genting Highlands now and, while you're at it, don't forget to let your other half know how much you love them!  
---
Brought to you by Best Western Premier Ion Delemen.