This is a great year for budget travellers because low-cost long-haul flights seem to be the trend. Scoot, the low-cost arm of Singapore Airlines, has recently launched their ticket sales to Berlin. This is Scoot's third long-haul destination after Athens and Honolulu.
The four-times-weekly Singapore-Berlin flights are scheduled to commence on 20 Jun 2018, and a one-way ticket is going for S$299. This is under the Economy FLY fare category which does not include baggage and meals.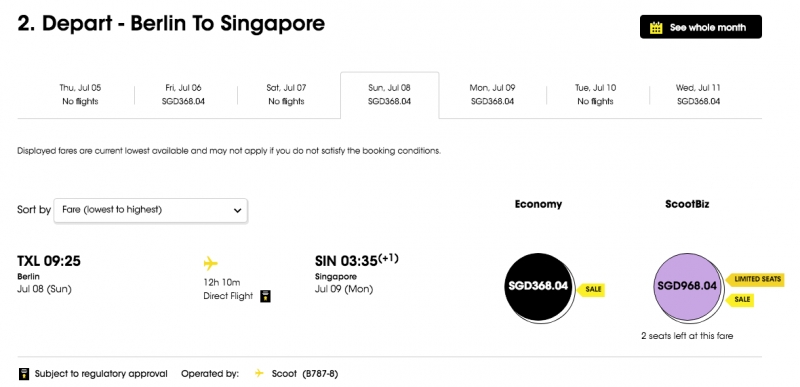 Of course, you're probably wondering how much a round trip flight would cost. The return ticket is priced slightly higher, starting from S$368.04.
This means that a round-trip ticket from Singapore to Berlin costs S$667.04 – if you're a no-frills traveller, that is.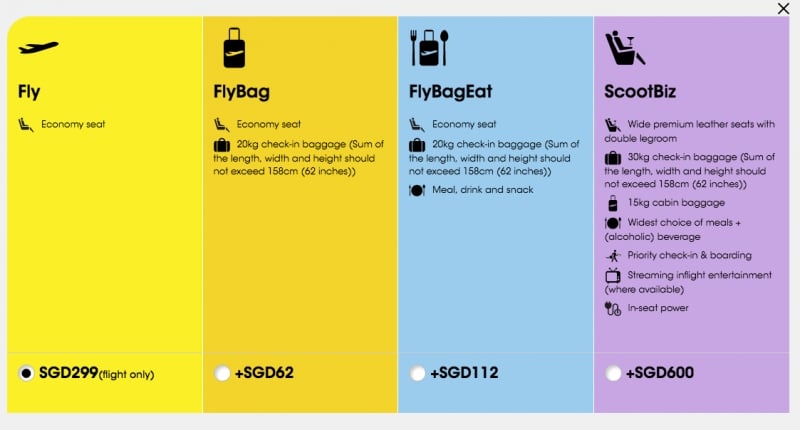 If you would like to include a 20kg check-in baggage, you can opt for the FlyBag fare which costs an additional S$62 each way. Want food on the flight? Then throw in a bundle of baggage plus meal with the FlyBagEat fare for an additional S$112 each way.
Promo details
These fares are subject to availability and will go on sale until till 31 Jan 2018, for travel from 20 Jun to 26 Oct 2018. For an additional 10% off selected FLYBAG and FLYBAGEAT fares, key in the promo code 'GOBERLIN'.
Is it a good deal?
Well, getting from Singapore to Europe for S$660 may sound tempting for some, but we have seen lower prices on budget airlines. Norwegian, for one, can fly you from Singapore to London and back under S$500, and when they launched their promo fare, it was less than S$200 for a one-way ticket. 
On top of that, it's possible to find tickets from Singapore to Berlin on a full-fledged carrier (like Turkish Airlines) for around S$1,000 – and this would include baggage, meals, and in-flight entertainment. Scoot's FLYBAGEAT fare would just be slightly cheaper than this.
Is it worth it, then? That's up to you to decide. What's great is having the extra option on our hands. 
---
Some of the information here are extracted from the press release issued by Scoot