Everyone has wondered about moving overseas at some point. Whether it's imagining a better future for your family or seeking a well-paying job in your field, it's normal to wonder if everything really is greener on the other side. As more people increasingly make money online, there has never been a better time to look at your options for immigrating abroad. Typically, the easiest way to immigrate to other countries is to obtain a work visa. This will allow you to stay in the country long enough to apply as a permanent resident or even a citizen. 
Depending on your country of origin, the application procedures will vary, so it's important to check each country's official immigration website to get the best and complete picture of the countries that you can move to. Whether you're thinking of pursuing further studies or you're just naturally curious about the work opportunities that await you abroad, these are the best countries you can migrate to. 
Also read: Pursuing a Master's Degree Abroad? Consider These 10 Safe Destinations
What are the best countries to immigrate to?
Canada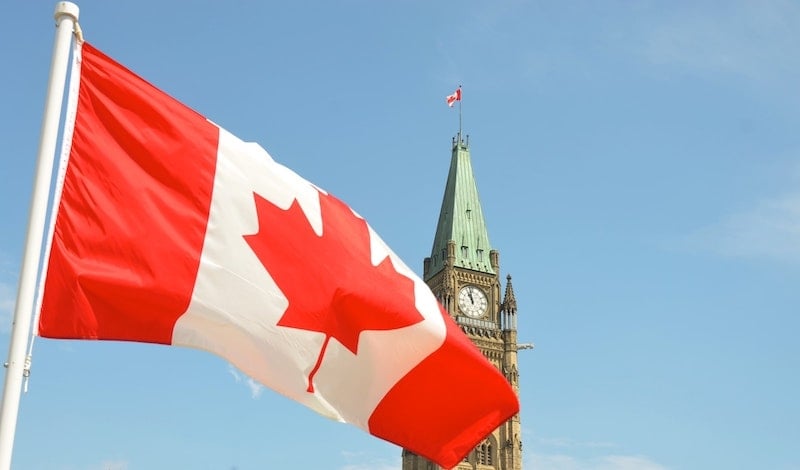 Home to freshwater lakes and national parks, Canada consistently makes it to the global rankings of the safest countries to live in. For this reason, it's also one of the easiest countries to migrate to. Vancouver, in particular, is known for having a culturally diverse population of immigrants. In 2016, the metropolitan area of Vancouver had 759,850 residents who claimed to be of East and Southeast Asian origins, according to census data from Statistics Canada. 
Canada seeks around 200,000 immigrants to fill up labour shortages across the country. To work in Canada, you must obtain a temporary work permit. After two years of working with a Canadian employer, you can convert your temporary work permit to Canada Immigration Permanent Residency through the Federal Skilled Worker Program or the Canadian Experience Class Program.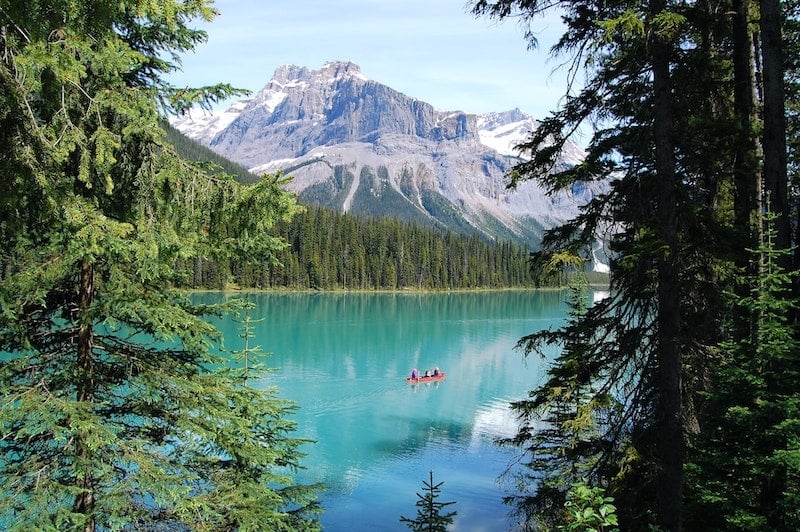 For skilled workers who plan to immigrate to Canada, you can check if your occupation meets the critical skills shortlist here. Alternatively, you can take the Canadian Immigration Law Firm's Visa Assessment test to determine which immigration program suits your needs. 
For more information, visit the website here.  
Mexico
With its efficient health care system and affordable cost of living, Mexico has no shortage of perks for citizens. If you're keen on enjoying sun-drenched beaches, colourful neighbourhoods, and flavourful cuisine, you'll be delighted to know that it's relatively easy to migrate to Mexico, especially if you're planning to retire there. 
To apply for permanent residency in Mexico, you must show proof of financial means. For pensioners, this means proving that you have an average monthly balance of at least €75,000 in investments or bank accounts over the last twelve months. Alternatively, you can show that you have been receiving a steady monthly income of at least €1,900 from a pension or other retirement source in the last six months. 
Foreign nationals who wish to apply for naturalisation must reside in Mexico for a period of at least five years. This period of residency can be shortened to two years if you are a native of a Latin American country or a direct descendant of a Mexican citizen by birth; or if you have provided a beneficial service that contributes to Mexico's culture, art, sports, business, and other areas here. 
Aside from showing proof of legal residency, you should be able to speak Spanish and demonstrate your knowledge of Mexican history and culture to obtain citizenship in Mexico. 
For more information, visit the website here. 
Australia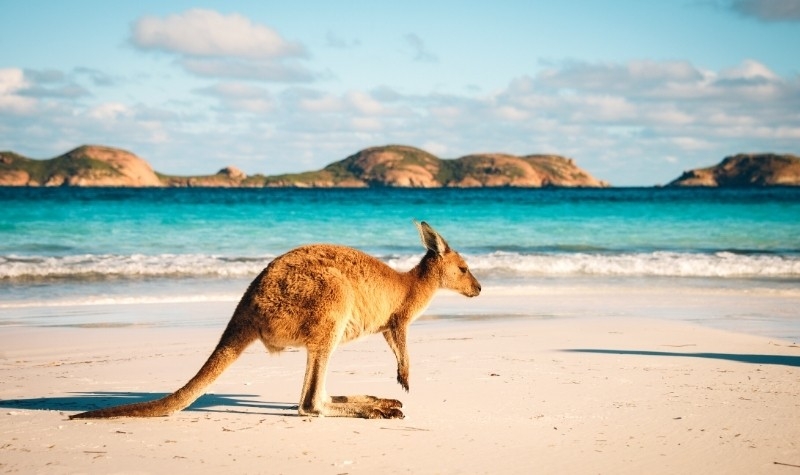 Not only is Australia known for breathtaking landscapes and wildlife, but it also happens to be one of the best countries you can migrate to. Major cities such as Sydney, Melbourne, and Perth have large populations of Asian immigrants as well. 
Despite the high cost of living in the Land Down Under, the salaries are also competitive. If you want to become a permanent resident in Australia, then you will have to apply for a work visa first. For this, you need an Australian employer who will sponsor you to work there. If you're planning to immigrate to Australia, another option is to apply as a worker with highly sought-after skills.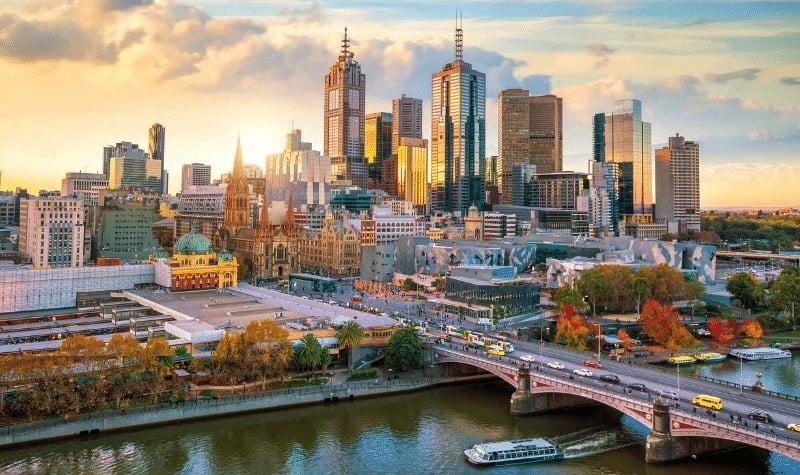 For a full list of occupations that are in demand in Australia, you may refer to the list here. In addition, Australia's Department of Home Affairs provides an easy way on their website to narrow down your visa category options as well.
For more information, visit the website here. 
Germany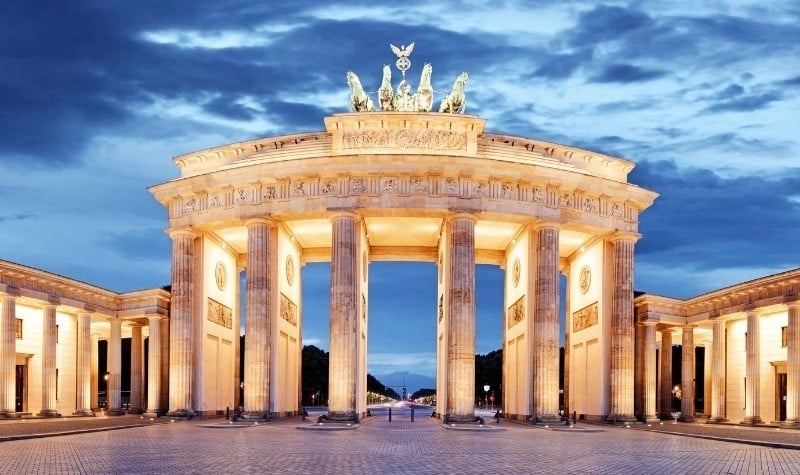 Filled with dazzling castles and historic attractions, Germany is one of the best countries for immigrants in Europe. Like many countries, Germany is also relying on skilled professionals from outside the European Union to strengthen its economy. As of 11 Jun 2021, Germany has issued over 50,000 visas to skilled workers and trainees from third-world countries through the Skilled Workers Immigration Act. 
The Skilled Immigration Act, which was passed on 1 Mar 2020, allows qualified professionals with a vocational training qualification of at least two years to apply for jobs in Germany. Take note that this qualification must be recognised by German authorities. Moreover, applicants should master at least the B1 level of the German language and possess the means to support themselves during their job hunt. Qualified workers who meet these requirements can apply for a Permanent Residence Permit after just four years.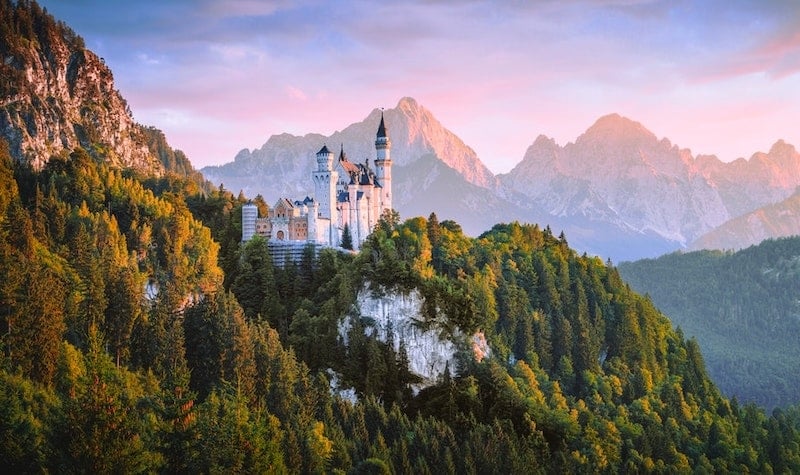 If you happen to be a skilled worker with vocational training, then the opportunity to immigrate to Germany could be within your reach. For a clearer assessment of your chances of permanent residency, try this useful Quick-Check tool provided by the German government.
For more information, visit the website here. 
New Zealand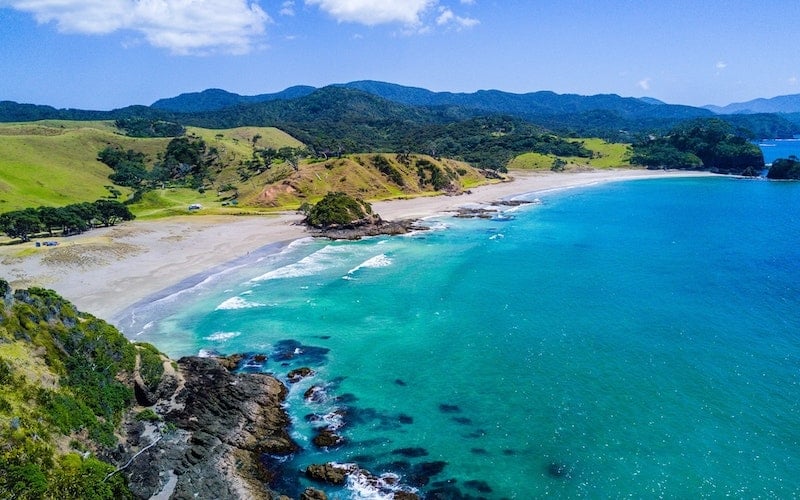 There has never been a better time to think about migrating to New Zealand. Thanks to the excellent leadership of Prime Minister Jacinda Ardern, the country has emerged victorious over the coronavirus (COVID-19) pandemic. 
One of the best countries to migrate to, New Zealand offers immigrants a healthy work-life balance, low crime levels, universal healthcare, and a happy social environment that supports the well-being of its citizens. The fact that it's the closest anyone can get to a real-life Middle-earth is another advantage of living in New Zealand. 
Every year, New Zealand seeks around 47,000 new workers in highly skilled occupations and key industries. New Zealand offers many job opportunities for specialists in agriculture, forestry, construction, education, health services, finance, tourism and hospitality, engineering, information technology, and more.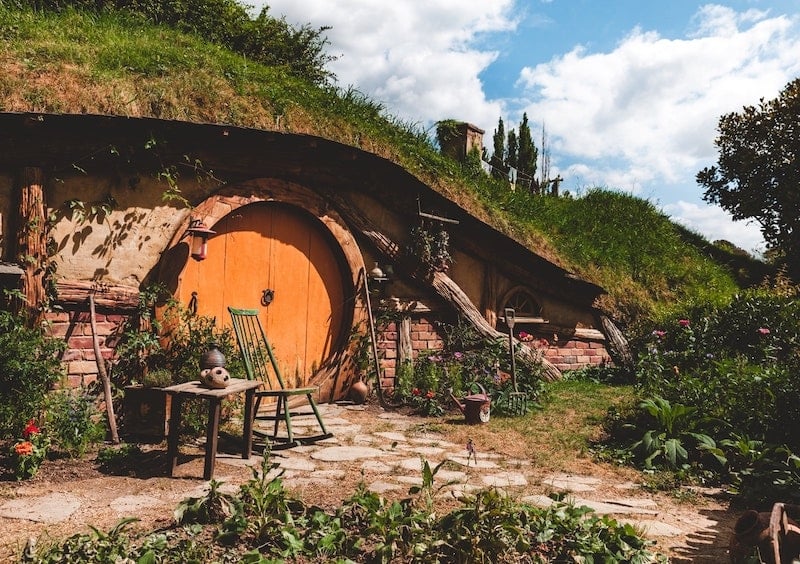 If you wish to contribute your hard-earned skills to New Zealand, you can apply for the Skilled Migrant Category Resident Visa. Use this Points Indicator as a rough guide for the requirements of your visa application. But if you're self-employed and you aspire to set up your own business in New Zealand, then you can apply for an Entrepreneur Resident Visa instead.
For more information, visit the website here. 
Finland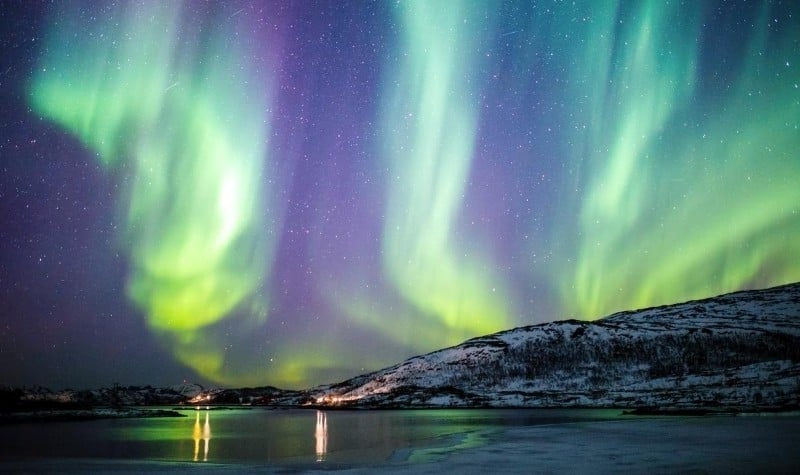 If you've ever dreamed of seeing the Northern Lights — and really, who hasn't? — then packing your bags and migrating to Finland should easily check that off your bucket list. R first place on the World Happiness Report for several years in a row, Finland offers eco-friendly cities, public healthcare, flexible working hours, a great school system, and paid maternity and paternity leave for citizens, just to name a few advantages of living in the happiest country in the world. 
Citizens of Singapore and Malaysia don't require visas to stay in Finland for up to three months. But if you intend to remain in the country for longer than 90 days, then you should apply for a First Residence Permit at the Finnish Immigration Service's online portal.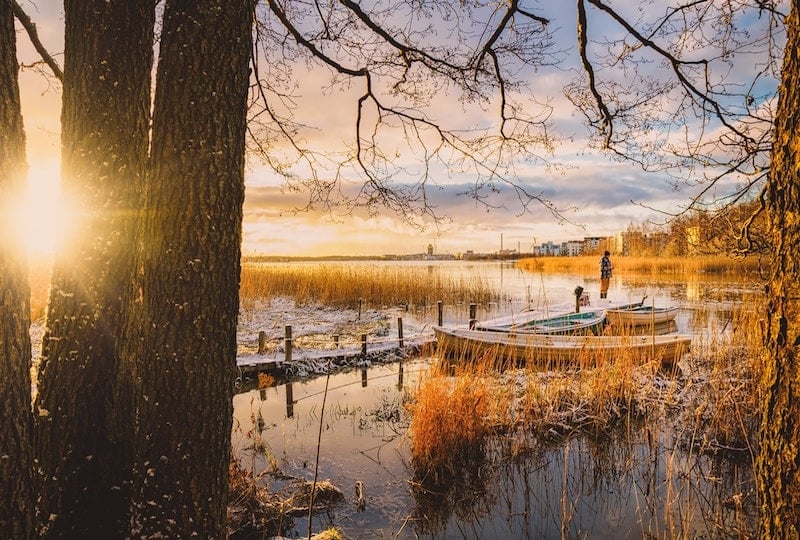 To qualify for a residence permit in Finland, you need either a place of study or a job in an industry where there is a shortage of manpower. Right now, there is a high demand for software developers, engineers, scientists, and programmers. For English-speaking professionals, these are the open positions currently available. 
Probably the biggest challenge for immigrants is the long, dark winter season in Finland. The low amount of sunlight can lead to depleted energy levels, due to the lack of Vitamin D. 
For more information, visit the website here. 
Spain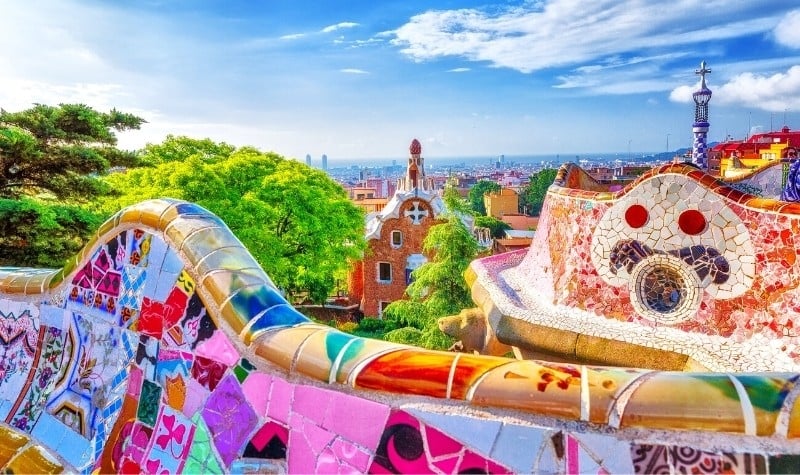 Ever heard the Spanish phrase "mi casa es su casa?" As it turns out, Spain is one of the best countries in Europe that you can migrate to. This beautiful country of flamenco, siesta, and delicious paella is known to be incredibly friendly to immigrants as well. 
For nationals of the Philippines and former Spanish colonies, Spain offers the easiest process to fast-track citizenship for those who wish to move to its warm and sunny shores. According to the Spanish Ministry of Justice, Filipinos only need two years of legal and continuous residency in Spain to apply for Spanish citizenship. This is a privilege that Spain extends to the Philippines and other former colonies in Latin America.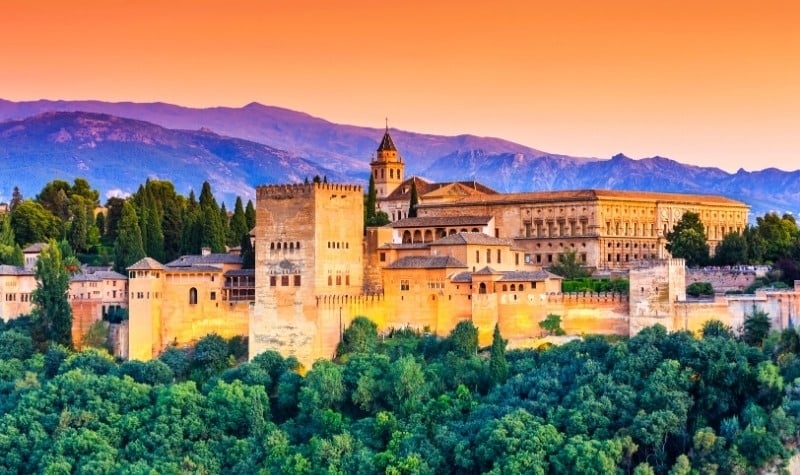 Not a citizen of the Philippines or a Spanish-speaking country? Not to worry, as other non-EU nationalities can still apply for permanent residence after living in Spain for five years.
For more information, visit the website here.
Panama
It's no secret that Panama is one of the easiest countries you can immigrate to, especially if you're thinking of retiring in Central America. Thanks to the Panama Pensionado Visa program, the process to obtain permanent residency in Panama is quite simple. 
Foreign nationals over the age of 18 can apply for legal residency in Panama, provided they can prove they receive a lifetime guaranteed pension or a monthly income of at least US$1,000 per month. 
On the other hand, applicants whose lifetime monthly pension falls between US$750 and US$999 can still qualify by purchasing any real estate property in Panama worth at least US100,000. All applications must be processed in Panama through a Panamanian attorney. 
Popular among expats and retirees, the Panama Pensionado Visa program is considered one of the best retirement programs in the world. It offers numerous appealing incentives for retirees, such as import tax exemptions for household goods and high discounts on home mortgages, utility bills, airline tickets, doctor's bills, movie tickets, hotel accommodations, and more. 
For more information, visit the website here. 
Portugal
One of the most beautiful countries in Europe, Portugal attracts many immigrants for its scenic coastlines, mouth-watering food, and vibrant nightlife. It also enjoys a pleasant climate, affordable public transportation, and a leisurely pace of life.
If you're interested in migrating to Portugal, having a solid grasp of the Portuguese language will set you apart from other candidates who are applying for a job. Currently, Portugal is in need of highly skilled workers in the industries of health service, information technology, engineering, tourism, and more.
Similar to Spain's immigration policy, Portugal allows you to apply for permanent residence after legally staying in the country for five years. 
For more information, visit the website here. 
Also read: 12 Coolest Passports of the World and the Inspiration Behind Their Designs
Which one of these countries seems like the easiest one for you to move to? Starting a new life in another country can be a daunting and time-consuming process, and we acknowledge that migrating overseas is far from simple. The journey ahead will be filled with a lot of patience and paperwork, but who knows? It might be worth it.