At this point, you've probably seen a handful of posts from friends and acquaintances showing their acceptance letters from their graduate programs abroad. Such moments probably make you wonder, "When will it be my turn?" Many opt to get a master's degree in Europe for various reasons; whether it's the all-too-obvious résume boost, relatively accessible funding options, or simply for the opportunity to travel more. 
After all, the wondrous sights and sounds of the Old Continent are enough to inspire anyone to live there, even just for a year or two. And what better way to test it out than by pursuing further education there? So, consider this your sign to start planning out your "grad student in Europe" era. 
Spoiler alert: You're in for a long, nerve-wracking journey ahead — from the application process to the logistics of moving to a foreign land. Whether you're gunning for an MBA or something in the liberal arts, it helps to have some insight from those who have been through it already. That said, we interviewed six Southeast Asians about their experience studying in Europe. 
Also read: 15 Most Walkable Cities in the World to Visit or Live In
1. Dina Malyana – France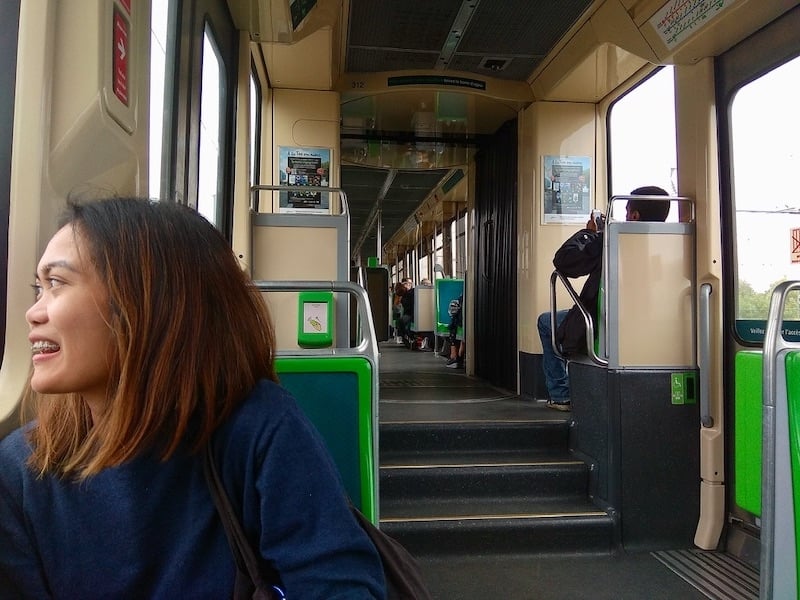 Institution: IGR-IAE Rennes
Degree program: MBA in International Management
Most people see studying abroad as a great opportunity to travel the world. But Dina had already been doing this even before taking her MBA in Europe in 2019. The former TripZilla editor spent an entire year as a digital nomad, which she describes as an experience she didn't want to end. This is partially what motivated her to start applying. "I was open to pretty much anything that would allow me to live abroad," she shared. Dina even went on a two-month trip around Central Asia and then flew straight to France — where postgrad life awaited. 
She applied to five universities, all in different countries, but eventually chose the one in the city of Rennes (pronounced "ren"). She admits that the location was a major deciding factor, as it was close to where her then-boyfriend lived. Apart from that, the program tuition came at a fairly lower cost that already included an internship and 300 hours of French classes.  "I felt that it was a huge coincidence — or rather, fate — to find something that meets all my requirements," Dina said. 
Her first few weeks were spent visiting braderies (flea markets) with her classmates. There, they were able to score unique finds, from clothes and furniture, at bargain prices. When asked about her favourite spots in Rennes, she names Parc du Thabor as her go-to. "It has a lovely rose garden, and I would walk through this park every day on my way to school," she reminisced. 
As an outdoorsy type, Dina spent most weekends on the coast of the Brittany region. Among the highlights of her year in France was going on a solo camping trip from Saint-Cast-le-Guildo to Saint-Malo. "I recommend anyone coming [there] to rent a car and explore the coast!" she added. And since this is a recommendation from a long-time travel writer, then consider us sold on the idea. 
On the application process:
"I took the application step by step, so it was all manageable. It started by gathering all the documents they required, including recommendation letters, which I unashamedly asked from my ex-boss and ex-colleagues. I prepared personalised motivation letters for each university I was interested in. 
If you're from certain countries including Singapore, applications to universities in France have to go through the same platform called Etudes en France, rather than directly through the university. It's very well-organised. 
For the interview with the program director, I anticipated the questions and prepared a script, since I'm not the most spontaneous person. The student visa was pretty much a given since I have the privilege of holding a Singapore passport. Ultimately, it just took a lot of patience and organisation to go through the tedious process."
Her advice for those who wish to take graduate studies in Europe: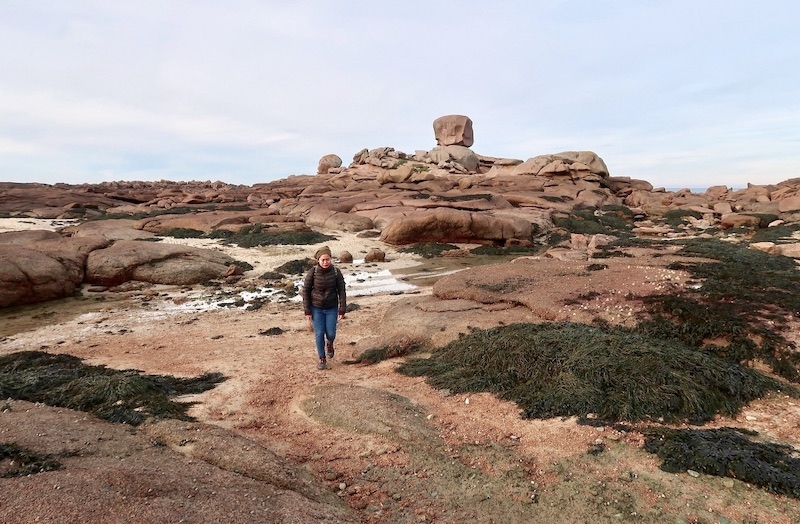 "I would say… think of your future. If you're planning to stay on to work in Europe, then choose a country that will facilitate this. Also, stay organised because, after the application process, you'll have to tackle things like validating your visa, opening a bank account, setting up your health insurance, and many other pesky administrative stuff. Also, mentally prepare for the cultural differences that will be present inside and outside your classroom.
I started learning French once I knew I was going to study in France. I was a very active learner on Duolingo for many months before I moved. This allowed me to 'upgrade' to a more advanced beginner level when I started French lessons in school. I would absolutely advise everyone to intensively learn the language as soon as they can. This will help in so many ways; it will boost your confidence, ease your daily life, and reduce the stress of language classes!"
2. Erwin Yaptangco – England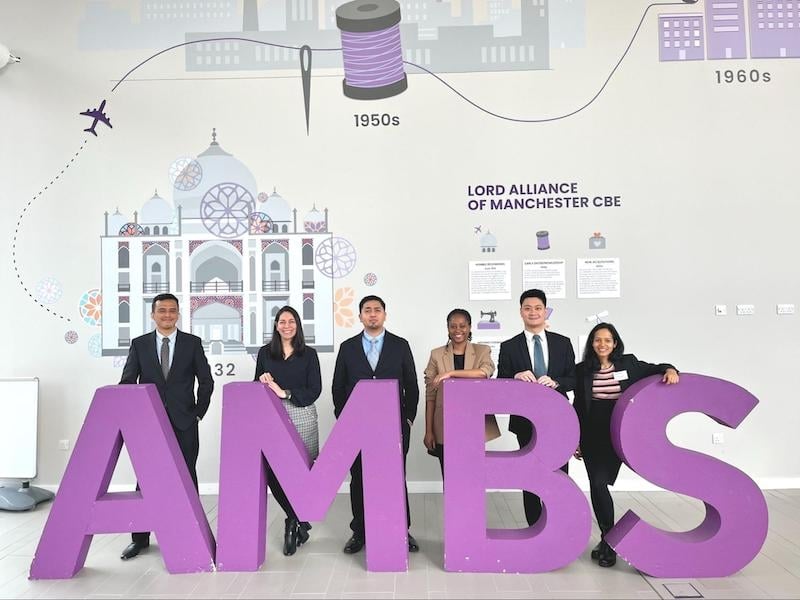 Institution: Alliance Manchester Business School – University of Manchester 
Degree program: Full-time MBA Programme
This one's for the finance bros (or folks — we're inclusive here). Erwin worked in banking for almost six years before studying in Europe. "My weekdays were as typical as it gets," he described. "I'd leave for the office at 7am and get home at around 8pm." But when his routine shifted to a work-from-home setting during the pandemic, he decided it was about time. All those hours he saved from not having to go to the office were then spent studying for the GMAT and preparing for the requirements. 
Erwin knew he wanted to take his MBA abroad in a majority English-speaking country; hence, the usual toss-up between the United States and the United Kingdom. He eventually chose the latter, mainly for the shorter duration of programs and more reasonable tuition fees. "I also considered the travel aspect. Being in the UK meant that other European destinations were within reach," he said. "I also wanted to be exposed to and know more about British culture."
He has been living in Manchester for nearly a year now, and he would go so far as to say that it's one of his all-time favourites. "There aren't a lot of tourist spots. But being a local here is fantastic, given the city's vibrancy, diversity, walkability, and selection of cafes and pubs," he explained. His free time is mostly spent in the Spinningfields and Northern Quarter areas, which he especially recommends for their quaint cafes and cool speakeasies. As for long weekends, he enjoys exploring other UK destinations like London, Edinburgh, Glasgow, Liverpool, and Oxford (to name a few). 
When asked about the adjustment period, he claims that he didn't experience any initial culture shock. He was, however, surprised by the drinking and football culture. "You would literally see people having a pint at 11am and/or after football games!") But of course, what else could one expect from the football capital of the world? 
On the application process:
"I attended MBA information sessions for multiple schools. The application process varies per school, but expect to fill out an application form, write multiple essays, and if considered, go through virtual interviews. I also spent three months preparing for the GMAT. 
For the United Kingdom, the IELTS is also a requirement. I had no problems applying for the student visa and I got this after roughly three weeks. Of course, visa requirements apply; including proof of admission into a program, bank statements, and a medical exam, among others."
His advice for those planning to take their MBA in Europe: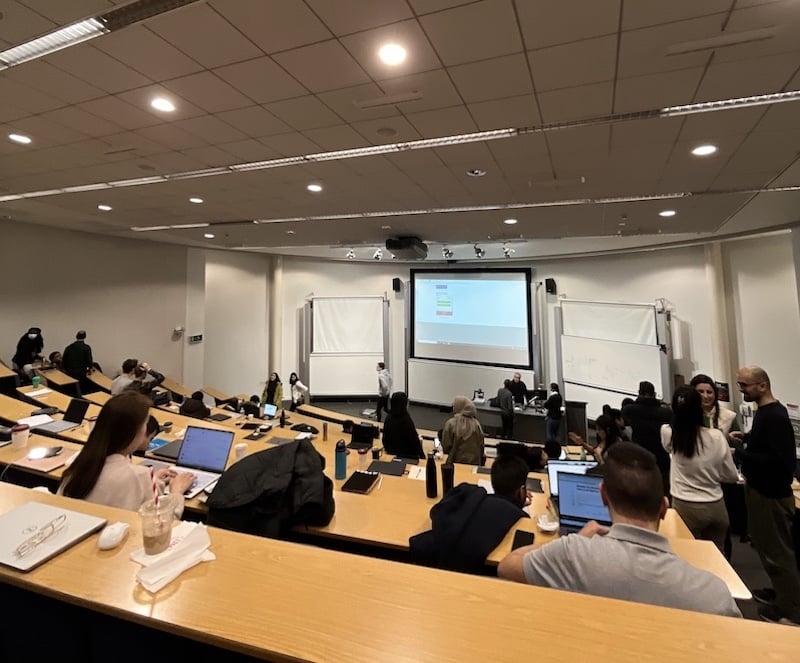 "Make sure you know enough about the school and the specific program you want to take before making commitments. There are a lot of highly ranked programs in Europe, and deciding on which country to move to is one of the most important factors as well. This is a once-in-a-lifetime opportunity and you must make sure that you will not only learn but also have a good time. 
Attending information webinars is free, so make the most out of those. I suggest having a shortlist of around 10 schools and programs, and then attending each one of their webinars. These webinars are where you can also get application fee waivers." 
3. Therese Sta. Maria – Spain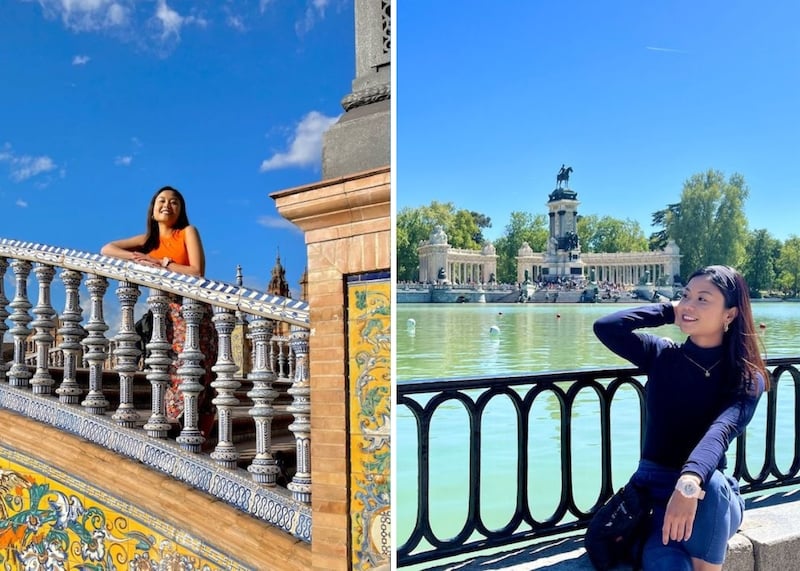 Institution: Universitat Pompeu Fabra Business School of Management 
Degree program: Masters in Communication Management
"I think people in Asia have this preconceived notion that pursuing postgraduate studies in Western countries is less stressful," said Therese. "Especially in Spain, which is popular for its laid-back culture." She, too, had this notion before arriving in Barcelona — where she eventually realised the opposite. Having lived there for almost a year now, she has seen how rigorous Spanish universities can be, especially business schools. A bulk of her courseload is assignments and group work that need to be done outside of class, which she admits takes up a lot of her personal time.
At the same time, she acknowledges how living there has given her lots of freedom to socialise and cultivate friendships. "It's not a very big city, which makes getting around via metro and meeting up with friends quick and easy," she shared. 
This is a far cry from her life back in Metro Manila, which is larger and has less convenient modes of transportation; making spontaneity a nightmare for self-described introverts like Therese. But now, she goes out with her classmates every weekend — a stark contrast that even one of her friends noticed. "Well, that's because Barcelona actually allows me to be more outgoing," she replied with a laugh. 
The former TripZilla editor describes her experience studying in Europe as nothing short of a privilege. For one, just imagine being able to see Antoni Gaudí's buildings every day! It's almost hard to believe that this was, in fact, not her first choice. It was actually New Zealand, where she also got accepted to one of the universities. But as fate would have it, the borders remained closed at the time, leaving a lot of logistical matters up in the air. Hence, she took a risk and went with Barcelona instead. 
So, what piqued her curiosity to apply to Spanish universities for her master's? She credits that to her schoolmates from undergrad who were already studying in Spain. As for her particular program, it was definitely the electives that won her over. These include electives on SEO, digital marketing, and corporate communication; all of which she either had prior experience in or wanted to learn more about. For Therese, it was a great opportunity to enhance her skills, while also making a possible career or industry shift easier. "If I'm going to spend at least one year away from home, I might as well make the learning experience count."
On the application process:
"There were no entrance exams for the graduate schools I applied to. They simply asked for my CV, an essay, and a video call interview. Some schools may ask you for a bank statement just to see if you can afford their tuition fee. But generally, from my experience, applying to a master's program is quick. The application process takes a week, more or less (not considering the TOEFL or IELTS exam you might need to take).
Spain's student visa is another story. The list of requirements will take you a couple of weeks to complete. And then when you get there, you'll have to apply for a temporary residence card, because the student visa is only valid for three to six months. Every foreigner (except EU residents) living in Spain for a whole year has to apply for this card. The good thing about it, though, is that you'll be able to travel to different Schengen countries with it, in place of a Schengen tourist visa."
Her advice for those who want to take their master's in Europe: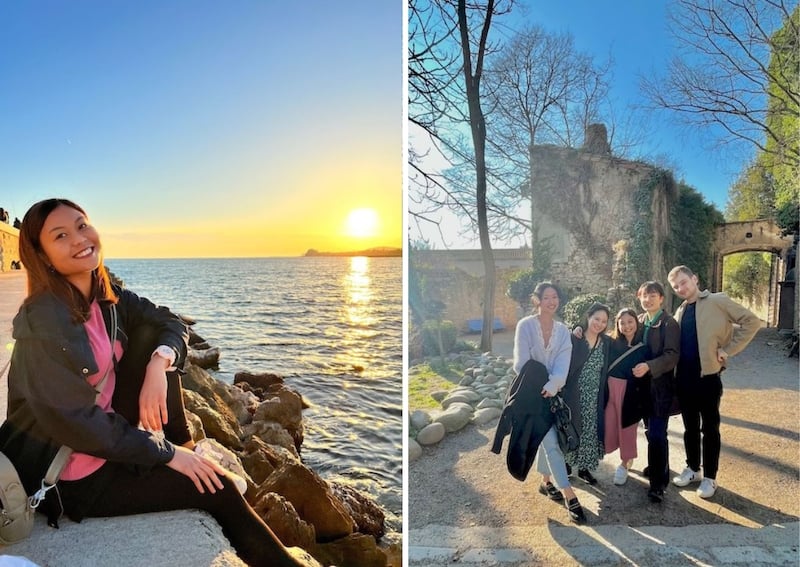 "Find your people. It can feel lonely sometimes because you'll be far away from home. You won't just miss your loved ones, but you'll also miss your culture and the people who truly understand it. So, the most important thing as an international student is: Find friends who are open to understanding where you come from. 
Taking postgraduate studies can be tough, too. Therefore, it would be best to find people in your class whom you're comfortable with enough for you to lean on whenever student life gets difficult. Find friends you can trust, share stories with, laugh with — and make sure you can be the same for them. Be open to new things, but always remember that you don't have to change just to be accepted. 
It is always better to learn the country's language out of respect. I enrolled in Spanish classes before moving, and until now, I'm still learning on my own. It's definitely intimidating at first to apply what you've learned once you arrive. In Barcelona, sometimes the locals will reply to you in Catalan, which is completely different. It gets confusing and you're bound to make mistakes, but you learn how to navigate around such situations eventually. The good thing about Spain is that locals always appreciate it as long as you try!
And of course, travel. I've learned that although earning a master's degree is challenging, there's always time to travel. You'd already be in Europe, which means going from one European destination to another is easy and often affordable. Take advantage of this while you're there. If you're on a tight budget and can't travel from country to country, pursue day trips. For instance, you can easily take a train from Barcelona to other beautiful Catalonian cities like Girona and Sitges (pictured above)." 
4. Marian Arcinas – Switzerland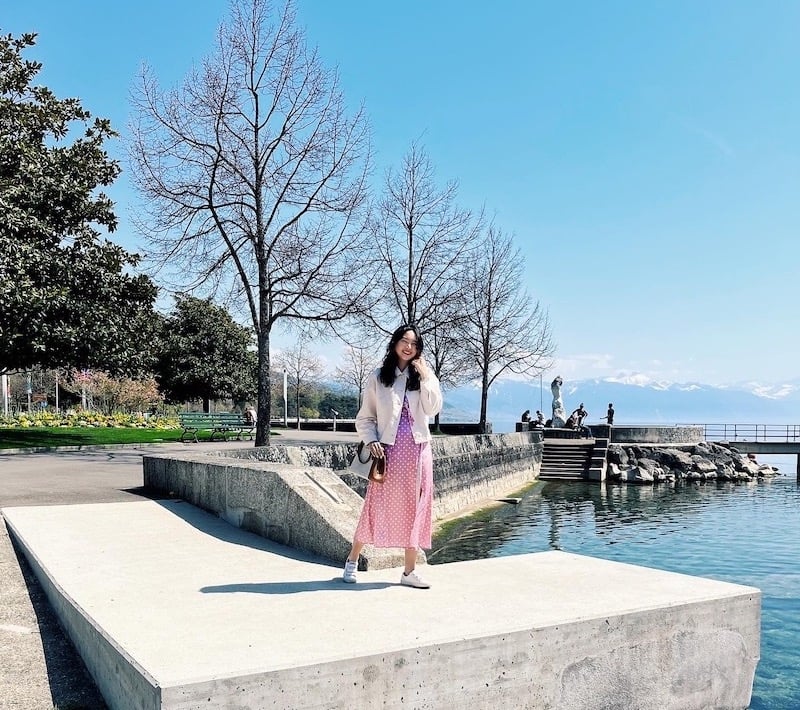 Institution: World Trade Institute, University of Bern
Degree program: Masters of Laws in International Trade and Investment Law (TRAIL+)
Straight out of law school and passing the bar exam, Marian flew to Switzerland to pursue a career in international economic law. "I've always been interested in going beyond the legal aspect of law, so the program and its interdisciplinary curriculum seemed perfect for me," she explained. She admits Switzerland was her top choice because of the many global organisations involved in that field of law.  
And that's just one of the many things she enjoys about studying in Europe. Every day feels like an immersion in well-preserved culture and history, especially in Bern. "Just by walking to school or to get groceries, I feel like I'm being transported back in time because of all the historic buildings and monuments!" As for hangouts, Marian's go-to is her university's main building lawn, which overlooks the Old Town and the Swiss Alps. She also loves how Bern is near a lot of other top destinations; from nature havens like Interlaken and Grindelwald, to other cities like Zurich and Basel. 
How about her first day in the city, you ask? Well, it's certainly a newcomer anecdote for the books. It was the first time she felt truly culture-shocked, despite having lived in Geneva for six months prior. "I got lost trying to find the tram to my apartment. Google Maps wasn't working, so I had to ask a random person on the street," she recounted. "I then discovered that not too many people here speak English [unlike in Geneva]." She has since been learning to speak Swiss German (the majority dialect in Bern), which she describes as more difficult than actual German. 
When asked about how her life now compares to what she had back home, she's quick to admit there's more work-life balance. Aside from less traffic, she enjoys a more manageable course load and a more open learning environment. "The professors [here] generally tend to have the mindset that they learn just as much from the students as we learn from them," she shared. "We also only have one assessment per course, instead of the usual midterms, quizzes, and recitations. What stood out to me is that if you fail your assessment, you're given a second chance to retake it." 
On the application process:
"I was already working in Switzerland when I applied for my master's program, so the process I went through to apply for my student visa was definitely easier. As for the application process, it is definitely important to know the deadline. I applied past the deadline and was fortunate to have been accepted into the program despite that. It was definitely a risk on my part and I do not recommend it — especially if you wish to apply to more than one school because most schools are very strict. 
It also takes time to gather the documents you need and to prepare some of the requirements. Some programs, like mine, require you to write an essay on a certain topic. You will also need to have your CV and a letter of motivation ready, as well as recommendation letters from one of your professors or bosses. Many programs taught in English also require you to take the TOEFL or IELTS to show your proficiency. There are schools that do have exceptions such as if your medium of instruction in your previous school is English, but you will have to inquire about that."
Her advice for those planning on studying in Europe: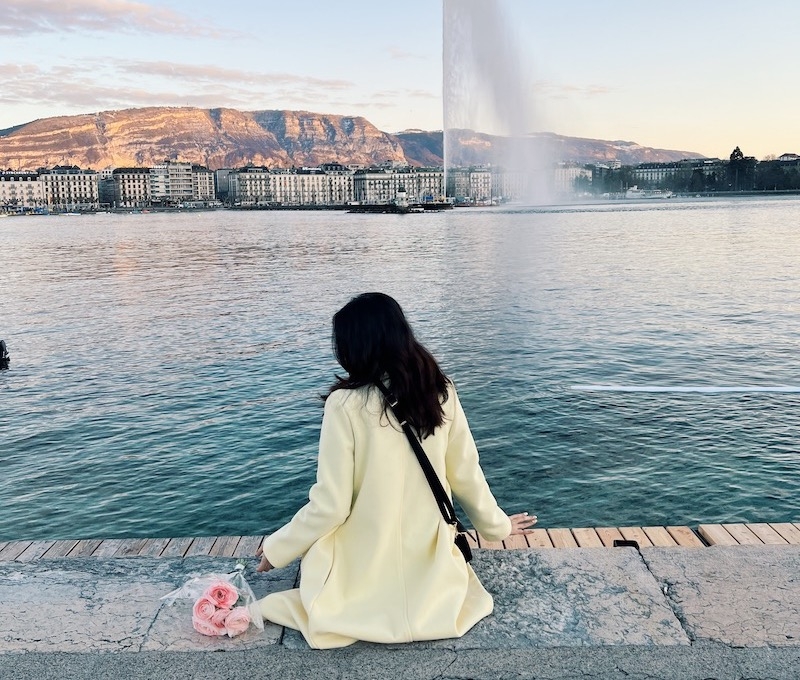 "It's important to learn about where you'll be studying and living such as the culture, the laws, the language, the public transportation system, and how the locals live. I do recommend actively learning the language though because it will make your life here easier, especially if you live in a European country that doesn't really have many English speakers.
There are some places in Europe that are safer than others, which will definitely affect how well and how fast you adjust. I'm fortunate to live in one of the safest places, so I was able to focus more of my energy and time exploring and enjoying the country I moved to. However, this isn't always the case. 
You should also take the time to know the laws of the country. Switzerland has a lot of rules and the Swiss are generally very strict about following these — both social and legal ones. An example would be that I was told that it is against the law to do laundry in your apartment past a certain time. So, I had to time my laundry days to when I could do it early in the day. I also learned that you can't throw your trash in the recycle bins on Sundays." 
5. Nina Lopez – Ireland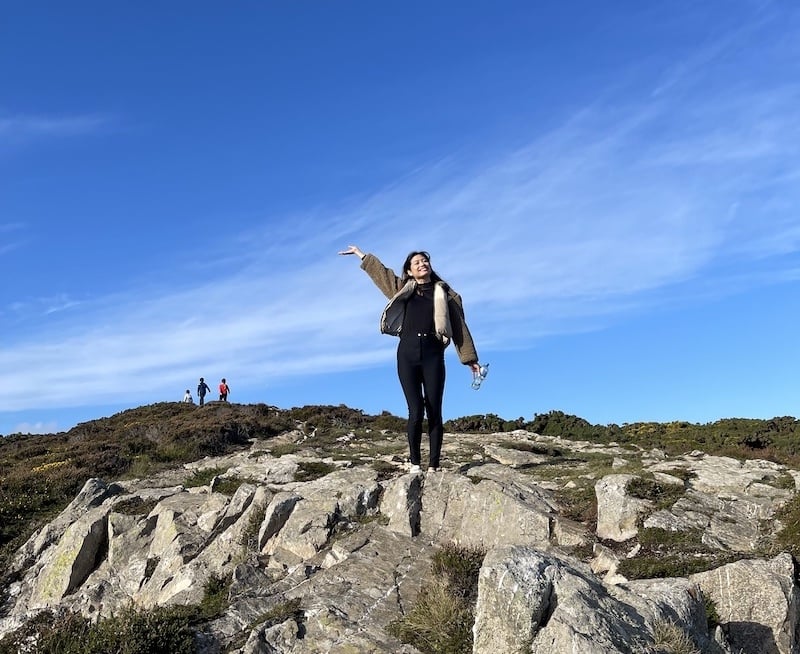 Institution: University College Dublin Michael Smurfit Graduate Business School
Degree program: MSc in Digital Marketing
Looking to get into the tech and marketing world? Nina's story just might be right up your alley. Grad school has always been part of her plan. But like other twenty-somethings currently pursuing a master's degree in Europe, it was the pandemic that served as the catalyst. Prior to moving, she had been working for a Southeast Asian creative network platform: a job that involved handling exclusive content creators in the Philippines and Singapore. Outside her full-time job, she had a baking side business and travelled often, thanks to a remote work setup. 
So, what led her to finally take the leap? "That period [2021] made me reevaluate how I wanted to advance in my career. It seemed like the perfect time to apply, especially since everything started opening up again," she recapped. Fast forward to fall 2022, she finds herself in Dublin, while armed with a six-year career in influencer marketing, social media, and public relations. "I wanted to be in a more specialised field in the industry, especially now that a lot of companies focus heavily on digital advertising."
And it looks like her chosen business school couldn't have been a better fit. There, she gets to enjoy many opportunities, including exposure to industry experts and the latest tech advancements in the Western market. The fact that Dublin is a bustling tech hub doesn't hurt either. "A lot of big tech companies have their European bases here, like Google, Meta, Hubspot, and LinkedIn," she said. "So, it's great to immerse in a city that pioneers a lot of tech start-ups and digital creative businesses."  
Of course, that isn't to say the Irish capital has nothing else to offer. "I remember being in awe of how friendly and polite Irish people are; whether it's at the grocery, the bus stop, or even when walking in the streets," Nina shared. She often spends her Sundays in the coastal neighbourhood of Dun Laoghaire, while weekend nights are for the "typical Irish nightlife." The latter includes going to live music pubs in the city centre, as well as rooftop bars. As for her recommended tourist attractions, the Guinness Storehouse and Jameson Whiskey Distillery tours are on top of that list. (Hey, when in Dublin!) 
On the application process:
"Since the schools I applied to accepted applicants on a rolling basis until slots run out, I made sure to have all my documents lined up before October 2021. I took the IELTS first, which was a mandatory requirement in my case. I also needed my original record of transcripts and diploma with the CHED DFA Authentication, which may take up to one month since the school and visa officer requires the seal.
The schools I applied for didn't require GMAT or GREs; they only account for undergraduate academic records and work experience (if you have any). I drafted my school essays in advance so that by the time applications were open I could easily revise them according to the questions asked. They usually ask two to three questions based on the program of your choice. I submitted my applications by mid to end of October. After about three to four weeks, I got a response from the schools, and thankfully, it was all acceptance letters. 
After deciding on a school, I prepared my documents for my student visa, which took longer than expected. Ireland only had a consulate office in Manila at the time, so all documents had to be processed in their embassy in Singapore. My application took over three months before I could get my visa. Fortunately for travellers now, they recently turned that consulate into an official embassy."
Her advice for those aiming to do their postgraduate in Europe: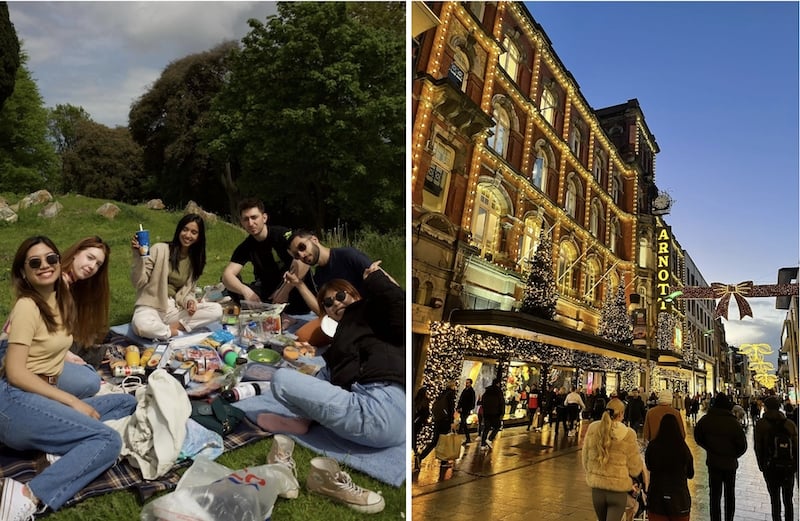 "Make sure to do your research. Look up the school's program, connect with past alumni, and check important details about the country you want to live in. After all, you'll be calling it your home for the next year or two (or more!). Attending virtual open school days/webinars, watching YouTube videos of other graduate students, and comparing living costs really helped me decide where I wanted to go. 
It would also be useful to take into account what opportunities you can get when selecting the country you are moving into. Will they allow you to work part-time while studying? Do they offer a post-graduate work visa after school? Know what to prioritise and what your long-term goal is after completing your degree. 
Lastly, be ready to make room for adjustments when living abroad with an entirely different culture. I would say be mentally and emotionally prepared. It's normal to feel homesick at times, but you just have to learn how to go through the motions. You might even end up finding comfort in other friends who are in the same boat as you.
Going back to school and moving abroad is a big step, especially since you may feel like you're starting over again. But then, you develop a new and clearer sense of self and even discover strengths you didn't think you had in you. It may seem like a lot of self-reflection, but it does reshape your perspective in life — particularly when you're deeply immersed in a different culture. Keep an open mind and don't let doubt and fear stop you from exploring new opportunities!"
6. Huda Jafni – England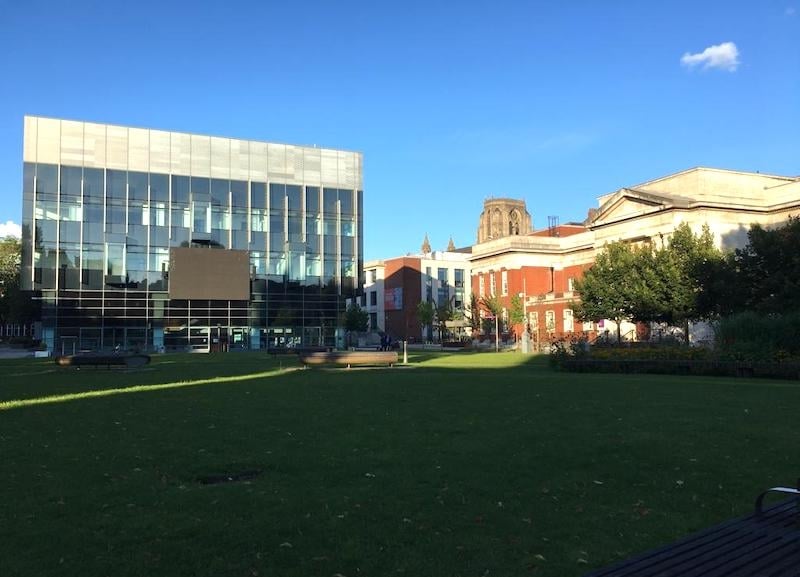 Institution: University of Manchester
Degree program: MA Linguistics
For Huda, pursuing graduate studies is all about taking the road less travelled. At least, as far as her program of choice is concerned. Most people do it to boost their careers and earning potential, yet she decided to apply mainly for the subject: linguistics. "I was drawn to it due to my fascination with language structure and its various applications," she said. Armed with an English degree (and a minor in communicative Arabic!), she went on to apply to several universities in the United Kingdom. 
Language and writing has always been her passion. In fact, one of her favourite places from her time in Manchester was the John Rylands Library: a centuries-old neo-Gothic structure located within her then-university. "It was one of the first places I visited upon arriving. I was blown away both by the architecture and the collection of rare books and manuscripts," she said. Beyond campus, her favourite hangout was the Manchester Arndale in the city centre. "I used to visit that mall every Sunday to get my shopping done or to grab some halal food from the many nice restaurants!" 
Between graduation and living abroad, she spent the interim freelancing for magazines back in Malaysia and submitting her poetry. She also had several other hobbies like snail-mailing, pen-palling, and post-crossing. "I like connecting with people from all walks of life and gaining insights into their cultures and experiences," Huda shared. And it was precisely the multicultural environment in a city like Manchester that appealed to her. "Europe exposes you to diverse perspectives, cultures, and opportunities to broaden your worldview. Whereas in Malaysia, you're less likely to interact with students from various cultural backgrounds," she explained. 
She also notes the less structured learning approach during her time in Manchester. For starters, she noticed that UK universities tend to adopt a more self-directed approach, with more emphasis on independent research and study. "In contrast, universities in Malaysia usually have a more structured approach with more classroom lectures and assignments," she added. Suffice it to say, her experience studying in Europe definitely helped her prepare for the PhD that she's now taking.  
On the application process:
"The requirements included standardised tests (like the IELTS), academic transcripts, and letters of recommendation. As I focused my application on UK universities, I sought assistance from IDP Penang for free. I waived my IELTS requirement as my courses were taught in English during my bachelor's degree. I also provided my IGCSE results from my SPM slip.
After selecting the universities and programs to apply for, I completed the application form and submit it along with all required documents; including transcripts, motivational essays, and letters of recommendation from my lecturers. Then, I waited for the decision, which can take several weeks to several months, depending on the number of applicants and the university's timeline. 
I applied to several UK universities and have received a few conditional offers. Initially, I had intended to study at the University of Birmingham and even attended a scholarship interview. However, I had to explore alternatives as this university was not listed as a sponsored one under my scholarship funding. As a result, I made a new application to the University of Manchester.
For that, I also applied for a scholarship and underwent an interview process. Upon passing the interview, I proceeded with the visa application process. The requirements and application process for a student visa vary depending on the country and the length of stay. Typically, you need to provide proof of acceptance, financial resources to support yourself during your stay, and other documentation required by immigration authorities."
Her advice for those planning to get a master's degree in Europe: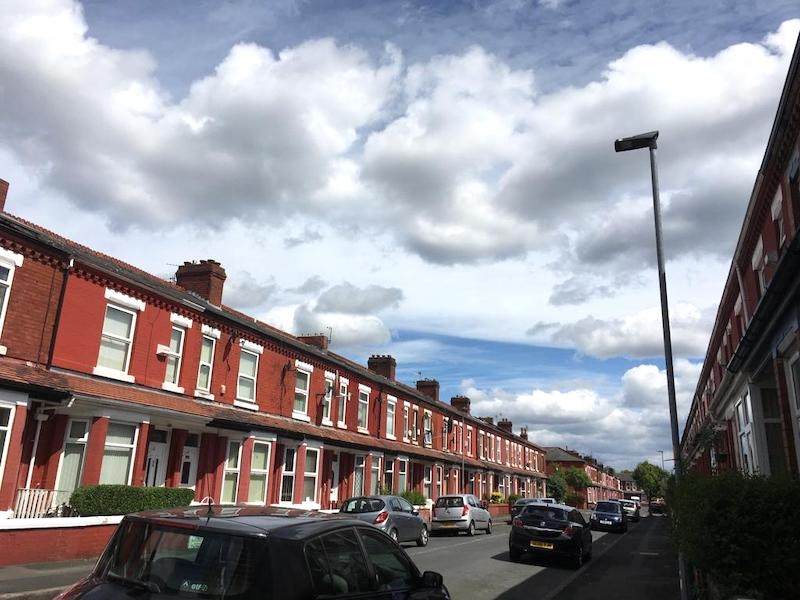 "The application process can be time-consuming and requires careful planning and attention to detail. It's best to start early, as there may be different application deadlines and requirements. Allot ample time to gather all the necessary documents and submit your application before the deadline. Also, check the language requirements early on and plan accordingly if you need to improve. Most European countries require a certain level of proficiency in the language of instruction for your chosen program. 
I also recommend looking for scholarships and funding opportunities. Studying in Europe can be expensive. So, it's a good idea to look for scholarships and funding opportunities that can help offset the costs. There are many scholarships available for international students, so be sure to look for options.
Learn about the culture and way of life; each country in Europe has its own. Researching the country's culture, customs, and way of life can help you prepare for the transition and adjust more quickly to your new surroundings."
Also read: Lessons From London: This Young Traveller Shares How Studying Abroad Changed Her Life
As one of our interviewees put it: "Some look at grad school as just another title under their name, or as a temporary escape from corporate life." And if this is your initial reason to apply, that's perfectly fine. But we say — if you're already going to do it, why not opt to take your master's degree in Europe for the full experience? Who knows, it might end up being some of the best years of your adult life.
Got an interesting study abroad story you'd like to share, too? Click here to find out how you can be our next Featured Traveller!
---
All images courtesy of the interviewees.
Featured image credit: George Pak via Canva Pro