If you have never been camping before then you are really missing out! Camping can be a fantastic way to travel – it can give you access to some of the most beautiful natural sceneries in the world. What more, it is great for your health and is budget-friendly too.
Camping has been shown to make people feel happier – the fresh air in wonderful for you, as is the exercise and the vitamin D you will get from being outside in the sun. Camping is a great bonding experience and when you are camping, you make minimal impact on the natural world around you so you know that you are doing no harm to our planet and can really enjoy a sustainable and green vacation.
The Joys of Camping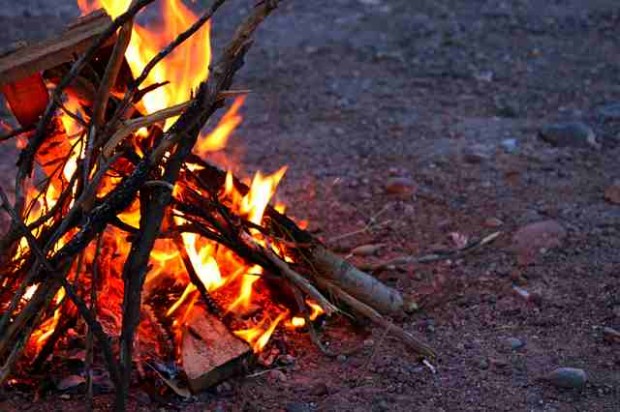 Camping does not need to mean roughing it. You probably have in your head the idea of slogging through a sea of mud and going to bed wet, on hard ground and spending a cold night unable to sleep – but camping can be so much more. With good preparation, even the worst weather need be no impediment to an amazing vacation. Camping means sitting beside a roaring campfire as the stars wheel above you, it means relaxing in the shade of a beautiful tree in a wild-flower meadow, in a forest glade of towering giant trees, on the edge of a rushing river or beside the sand of a gorgeous sandy beach. It means breathing the fresh air and enjoying nature in all its splendour.
Also Read: The 6 Essential Items for Every Camping Trip
The Equipment
So, if you are new to camping, you may wonder what you will need to enjoy a camping trip. Starting with the basics, it should not cost much to get all the kit you need. You should buy:
A tent
Make sure to buy one that is the right size for the number of people who will be using it. If you are travelling alone you should go for a two man tent or you could end up feeling very cold in the tent on your own, whereas a couple will usually be much more comfortable in the three-man tent so they can spread out a bit. A tent with a porch area will be very useful for taking off wet things if it is rainy. If you are travelling with a big family, consider a large family tent with separate sleeping compartments.
A travel mat and sleeping bag
You can buy inflatable mats or ones that you just roll out. Both are fine and you will find they are very useful in smoothing out the ground you will be sleeping on and stopping your body heat from being lost to cold beneath you. A sleeping bag will have a label telling you what temperature it is rated to. Be sure to choose one suited to the climate of the country you are visiting.
A backpack
A backpack is far more useful for a camping excursion than a suitcase. Invest in a good waterproof one to ensure that whatever the weather throws at you, you will always have clean, dry clothes to change into.
A camp stove and fuel
There are various different camping stoves available that run on a range of fuels. The latest thing is a stove that runs on wood that you can find just about anywhere and which will boil water or cook whilst also charging one of your electronic devices.
Cooking utensils, plate, mug and cutlery
You only need basic stuff, a large pot, a kettle, and the basic things to eat with and from. You could go for plastic items but more environmentally friendly options include silicone or hard-wearing and lightweight metal.
The right outer-wear for the weather
A waterproof jacket is essential in a wet-weather country and a hat is a great idea if temperature extremes will be experienced.
Don't worry about getting the best gear right away – try it out first to see if camping is for you. In some destinations, you may even be able to hire the gear you need so you don't have to buy a thing.
The other option is to choose a more luxury camping option and just turn up to stay in a caravan, yurt or safari tent. This is more expensive but could be a hassle-free option for the first-time camper.
Also Read: Top 5 Glamping Spots in Asia
Choosing where to camp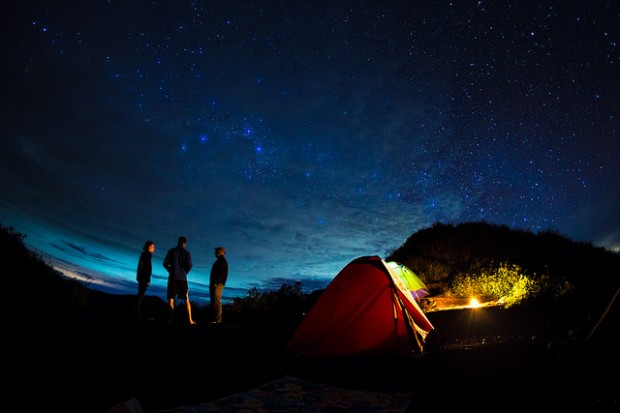 Image Credits: Tim Stelzer
There are a great many options for tent camping and 'glamping' (glamorous camping) around the world. Choosing where to camp is easy if you think about where you would like to go and what activities you would like to do when you get there. Just think of camping as another accommodation option, but one that gives you access to areas of wild beauty as well as to cities and towns. Staying at campsites can be far cheaper than many other types of accommodation; it can even be free if you wild-camp, which you can do in some countries.
Here's a tip for pitching your tent when you get to a campsite: if you can choose where to pitch, choose a spot that is not too far from the toilets and showers but not right next to them – you don't want to be bothered by sounds or smells! Pitch the tent, ideally on a level surface that is not likely to flood if river-level rises or it rains heavily. If you are on a slight slope, pitch with the doors facing downhill. Also consider what the views are like when you decide which way round to place the tent. Be considerate of any neighbours.
You will be amazed at the beautiful, breathtaking locations you can call home for a night.
Camp cooking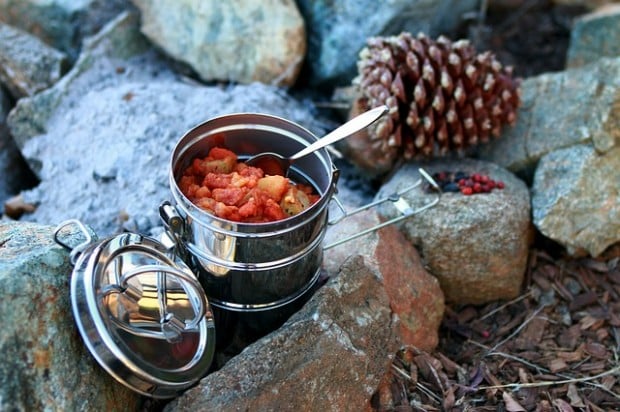 Camping can also save you money because you can self-cater, cooking your own meals and picnicking outdoors. Food can be bought inexpensively at markets or large stores. Cooking simple one-pot meals or barbecues is easy and fun.
So, don't be afraid to try something new – consider an ecologically friendly, affordable, healthy and enjoyable camping trip for your next vacation.
Also Read: Ways to Travel the World Even When You're Absolutely Broke