Upon reading the title of this article, you're probably wondering, "Isn't South Korea quite safe?" After all, the country has relatively low crime rates, as well as zero incidences of terrorism in recent history. Even we would say that it's one of the safest countries you can travel to in Asia despite the pandemic. Still, that doesn't mean you'll be 100% safe from people with not-so-good intentions! At the end of the day, there's always the possibility of you falling prey to scams in South Korea — especially when you're a tourist. 
Here in TripZilla, we're all about responsible travelling, and that includes prioritising safety. It's also no secret that South Korea is a favourite travel destination among most of our readers! So, we've come up with a list of the most common travel scams in South Korea, along with tips on how to prevent or avoid these. Whether you're travelling solo or with a group, we wish you a great trip while keeping these in mind!
Also read: 20 Stunning Hanoks in South Korea You Can Book on Airbnb
Travel scams in South Korea you should know beforehand
1. Accommodations and rentals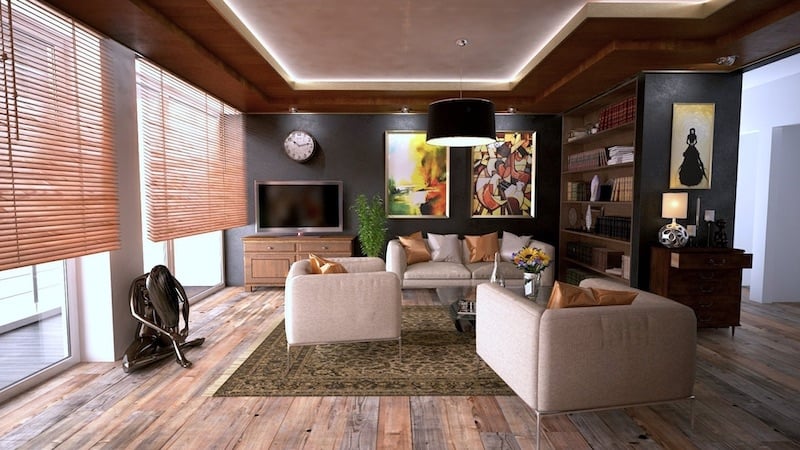 Since you'll most likely be booking your chosen place to stay ahead of your trip to South Korea, we'll place this one first. When booking online, it's best to be as cautious as possible, especially since what you'll see on your computer screen might not look the same IRL. And we're not just talking about a missing Instgrammable couch or a fancy coffee machine! Some travellers have fallen into the trap of booking an apartment or house rental that looks nowhere near like it does on the website. 
In some instances, there have been scammers who advertise guest houses as actual hotels. But perhaps the worst one would be booking a lodging that turns out to be either in a totally different or non-existent address! That said, make sure to research diligently by checking out online reviews and even ask the owner for specific details. Oh, and you might want to check the place out on Google Street View, too!
Extra tip: If you're having doubts about the owner's credibility, you can subtly test this by asking if you can have a "local friend" drop by and look at the place quickly. Of course, don't forget to mention that this friend just can't accommodate you at his/her place.
Also read: 15 Affordable Airbnbs and Vacation Rentals in Seoul for Budget Travellers
2. Taxi rides
Okay, we get it, sometimes booking an Uber or other ride-hailing apps feels like an unnecessary expense when there are plenty of taxis around. While we're definitely not here to judge your budgeting methods, just keep in mind that travellers are often targets of dubious taxi drivers everywhere. While the ones in South Korea are known to be generally honest folks, it still pays to stay alert. 
First of all, make sure that there's a taxi metre and that it's running at the start of your ride. It's also good to have the 네이버 – NAVER app (rather than Google Maps, which doesn't always work here) turned on, to help you make sure that the driver isn't taking a longer route just to inflate the fare. And, of course, don't say yes to a flat fare if you didn't book it on a certified app! 
Also read: How to Save Money in Seoul: 12 Ways to Travel in Seoul on a Tight Budget
3. Cult ceremonies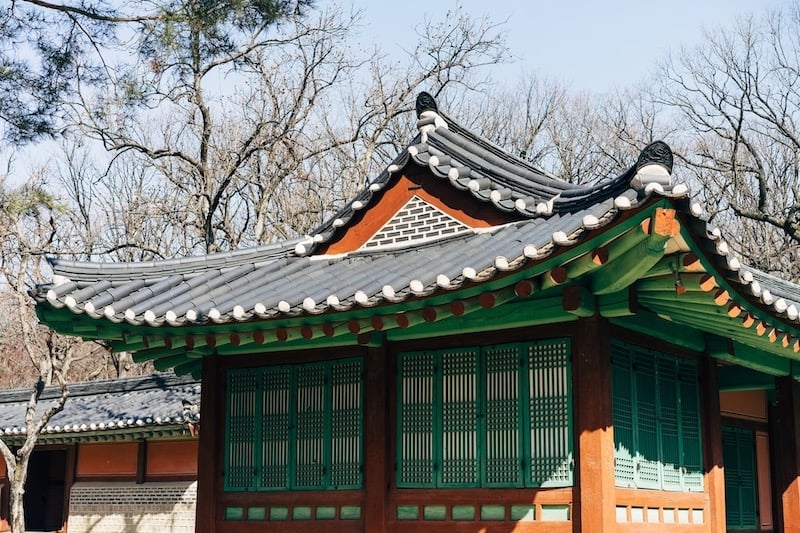 This is perhaps one of the most common tourist scams in South Korea. Basically, it involves an old woman and her "daughter" approaching you on the street. They'll ask if you have relatives or loved ones who passed away recently. Then, should you say yes, they'll say something like that the soul of your dearly departed is not in peace, and to change that, you need to go with them to a "traditional Korean ceremony" to make an offering. Once you get there, they'll require you to make a donation that's 1,000 times your age in Korean won! (Yikes.)
There's also a similar version that includes a pair of girls, sometimes of the same age, to lure you into a false sense of security. They'll come up to invite you to a ceremony where you can enjoy local fruits and don traditional clothing. And then once you arrive at the venue, you'll have to give a required donation before you can do those seemingly fun things they told you about. (Again, yikes.)
Some say that these scammers are from a cult, hence the name. Though, if you're the type of traveller who really enjoys learning about different spiritual cultures, make sure to go with a reputable tour instead! 
4. Groups that straight up ask for a donation
This one applies to the same cult groups mentioned in the previous item. Sometimes, they wouldn't even take you anywhere — they'll just directly ask on the spot! They'll start by making small talk and telling you about their work. Then, they'll ask if you could treat them to some food so they could talk to you further. 
Granted, it's one of those travel scams in South Korea that rarely happen, but they definitely still exist. It's a good thing that these scammers operate in the streets, so you can just keep walking until they leave you alone.
5. Monk posers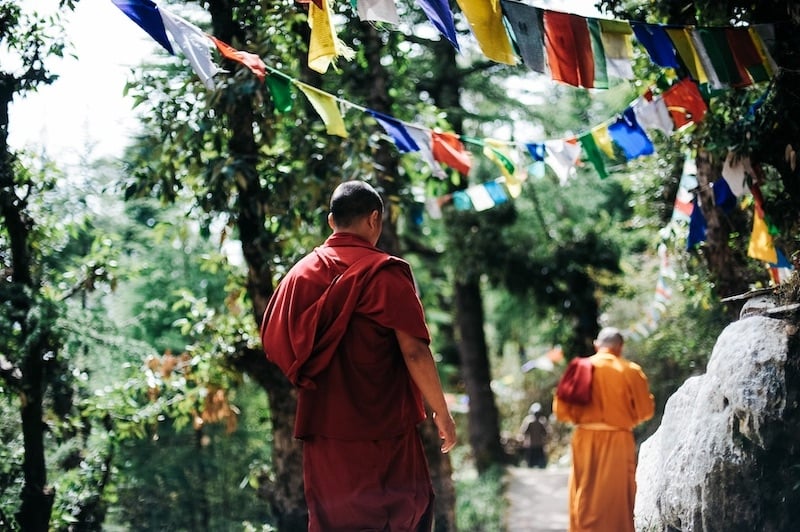 In case you didn't know yet: real monks don't solicit money. And yes, this applies to monks everywhere in the world. But since South Korea is quite known for its Buddhist temples, we can't blame you if you find yourself second-guessing. That said, we feel that it still merits a spot on this list of travel scams in South Korea. 
In a nutshell, these fake monks will give you "free" amulets for good luck, in exchange for a donation to a temple. Some of them might even show you a photo of that temple and a notebook with names of donors and the amount donated, just to guilt-trip you further. So, if ever this happens, the best thing to do is simply decline!
6. Fake products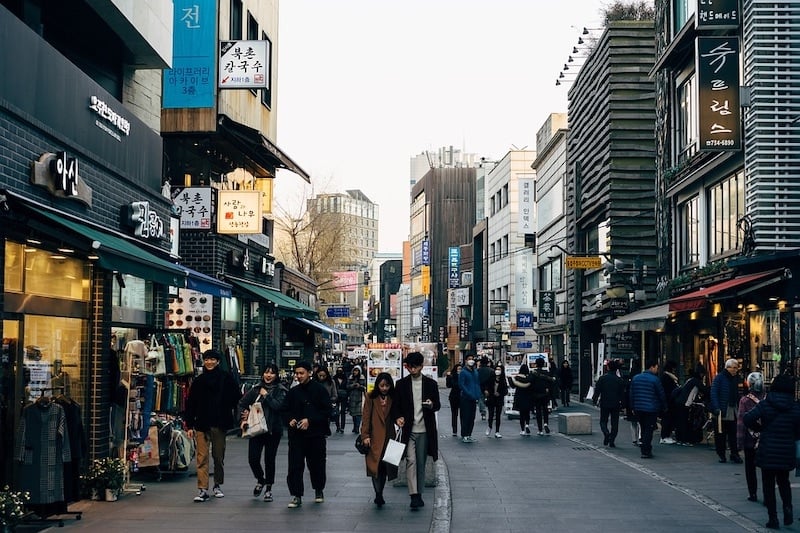 It's no secret that South Korea — Seoul, most especially — is quite the shopping destination. So, we definitely can't blame you if you're excited to shop till you drop. With so many options across different price ranges, it's hard not to go "trigger-happy" once you step into a shopping district. Though, it's important to be wary of sellers that offer supposedly branded products at a cheaper rate! 
While fake electronics are easy to notice, some fake cosmetics and designer items are sneakier. There are also sellers who claim to have "unique" items that have some important value to it, hence the insane prices. Either way, this travel scam is easily avoidable; just opt for official shops! Never mind the possible higher price tag, as long as it means you're getting your money's worth, right? 
Extra tip: Some of the stores that sell fake goods tend to allow only foreigners to buy. If you notice such an instance, consider that a red flag already! 
Also read: 25 Cute & Cheap Souvenir Items to Buy from Korea
7. Overcharging and false price quotes
Of all the travel scams in South Korea, this is perhaps the most (for lack of a better term) annoying, mainly because it occurs the most often. Why is that, you ask? Well, you might encounter this nearly anywhere, from shops to street food stalls and even some restaurants! (Talk about trust issues.) Okay, so technically, you can avoid this by simply opting for reputable eateries, but come on — where's the fun in that? 
This scam actually has three versions. First is when vendors don't place price tags or labels with the intention to overcharge unsuspecting travellers. Second is charging an extra "service fee" that wasn't mentioned beforehand. And then third is charging you more than what's specified on the menu, claiming that the prices are not updated. 
The best way to avoid these is to familiarise yourself with prices in the area. You can either research ahead, or go around first to check out different shops and note the average prices. 
Also read: Beyond Annyeonghaseyo: 16 Useful Korean Phrases for Travellers
8. Pickpocketing
Most locals and even expats might say that this rarely ever happens, which is true. But still, travellers tend to be easy targets for such scams in South Korea. That said, it's important to stay alert and keep your valuables safe all the time. Never get complacent just because you're in a well-developed country. And just like in most places in the world, this tends to take place in tourist areas, subways during rush hour, and other crowded places. 
9. Last-minute airport to hotel transfers
One of our readers from the Philippines has shared his experience when his flight back to Manila got cancelled due to a typhoon. He had to stay for another night in Incheon, near the airport, so he asked for assistance from the information desk, who called someone supposedly from a nearby inn to pick him up. 
He then asked this person for the smallest and cheapest room possible, to which the person agreed. But when he checked in, he was surprised to find out that the hotel gave him a family room that cost ₩100,000 (or ~S$115)! It was already around 2am by then, so the unfortunate traveller didn't have time to back out and simply return to the airport. 
Also read: 15 South Korea Apps to Download for Your Travels to The Land of The Morning Calm
10. Voyeuristic cameras and two-way mirrors
Perhaps the most disturbing among all scams in South Korea would be the use of molka: "spy cameras" illegally installed inside private spaces to capture illicit photos and videos. This has been a long unresolved issue in the country that often targets women. That said, you might want to inspect your rental for tiny hidden cameras and two-way mirrors.
It's certainly messed up, we know — but here's how you can protect yourself from it. According to a reader from the United States, she brings both red and green laser pointers, which should disable such cameras. Another way to check for cameras would be through checking for other devices connected to the WiFi! Unless it's a TV or other electrical appliance in the rental, then you should definitely start investigating.
Also read: All the Dos and Don'ts in South Korea That Locals Wish You Knew!
Anyway, going back to the question earlier: Isn't South Korea quite safe? Well, if there's anything that this list has proven, it's that the answer is a yes and no. While crime is indeed rare, there are also several scams in South Korea that travellers need to be cautious about. 
Just like any other country, South Korea is filled with people of different traits and personal histories. So, it's always best to stay alert when travelling in a foreign land and be mindful of your surroundings. Of course, this list is in no way written to discourage you from visiting this wonderful destination! Rather, it's a friendly reminder and even a way to further ensure that you'll have a lovely trip to South Korea.