Although this slice of Europe is located in the rural area of Gapyeong, it is the perfect opportunity for fans who grew up with Antoine de Saint-Exupéry's endearing novella, Le Petit Prince (The Little Prince), to reminisce. Displaying vintage vibes and modern cultural references, Petite France is as visually enchanting as its Western namesake. Instagram enthusiasts, get ready!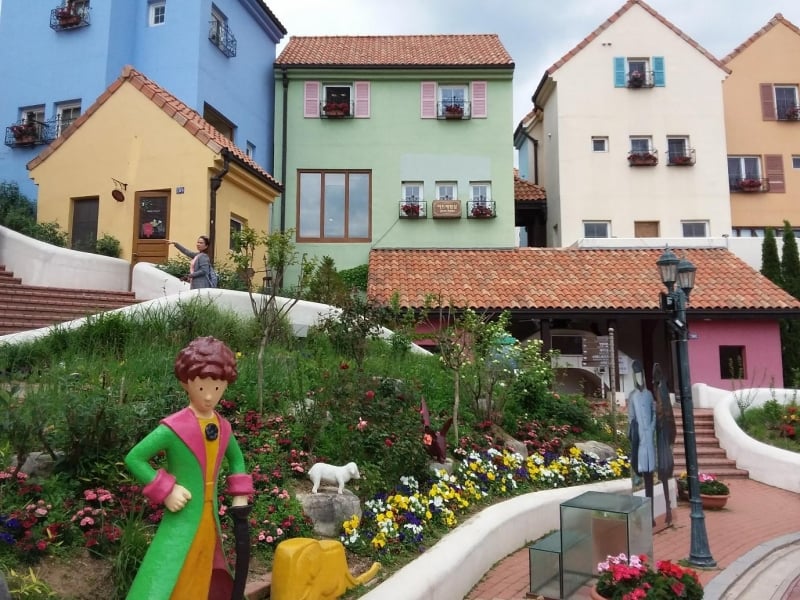 Your adventure begins when you make your way via the Seoul Metropolitan Subway to Cheongpyeong Station on the Gyeongchun subway line. Take Exit 2 of Cheongpyeong Station and hop on the Gapyeong Circle bus at the bus stop in front of the station exit. A small fee will be collected from the bus driver upon boarding, and your ticket allows you unlimited rides to explore the rest of the attractions that the bus stops by within the same day, such as the Garden of Morning Calm. The journey via subway will most likely take more than an hour if you're setting off from the area around Seoul station, so here's the address if you prefer to take a taxi:
1063, Hoban‐ro, Cheongpyeong‐myeon, Gapyeong‐gun, Gyeonggi-do
경기도 가평군 청평면 호반로 1063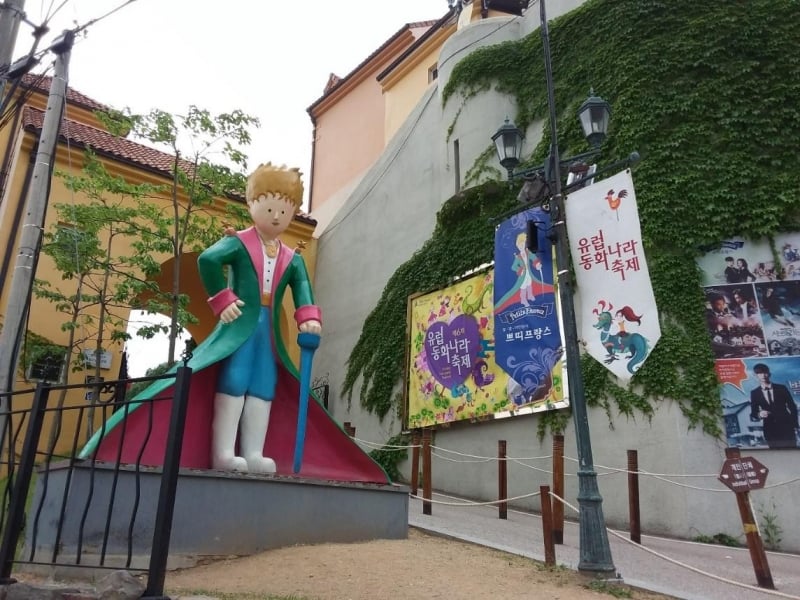 Be greeted at the entrance of Petite France by a life-sized version of de Saint-Exupéry's timeless character, the Little Prince. A short distance from the entrance is a café called "BaoBab" where you can grab an iced sorbet or fruit juice to fuel up for your fruitful exploration ahead. Spring is a great time to visit this cultural village, as you'll be riveted by the flourishing blooms bursting with the richness of colour. There's already something for you to snap away at!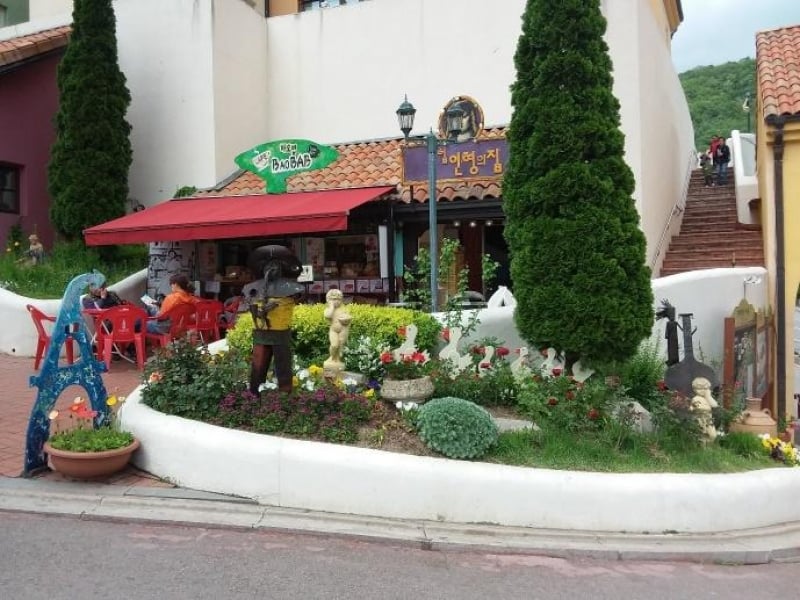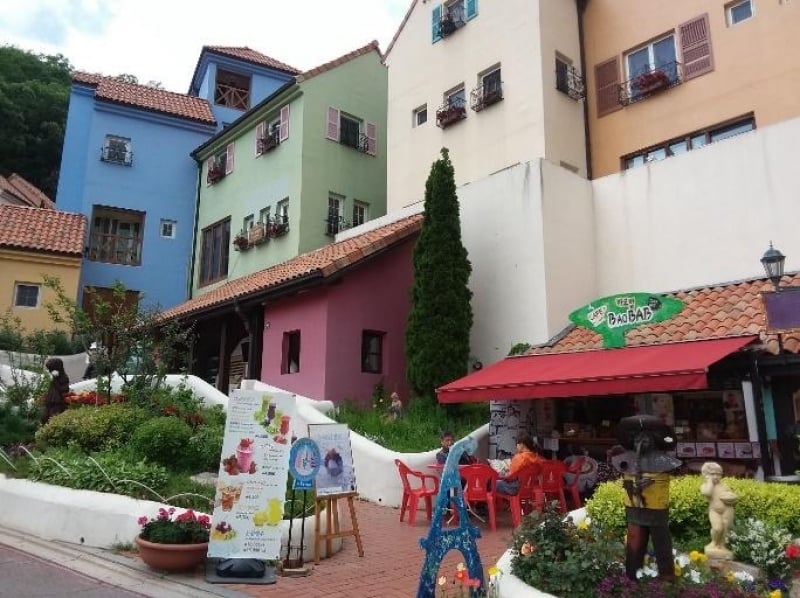 Heading slightly further in, watch a puppeteer deftly manipulate a puppet resembling Michael Jackson to the tunes of the legend's greatest hits. Imagine a puppet executing the Moonwalk with perfect synchrony to the beat! Various performances are held in the amphitheatre at different times of the day, so don't forget to obtain a programme guide upon your entry into Petite France.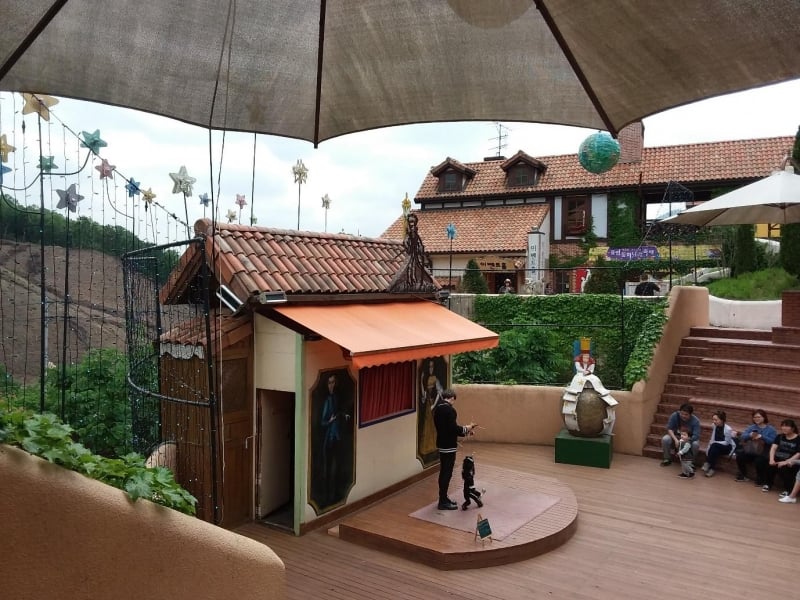 After enjoying this unique spectacle, venture to the area behind the amphitheatre to behold a mini Eiffel tower, and of course, update your Instagram feed. Fans of the immensely popular Korean drama, My Love From the Star, will rejoice at the chance to pose against a giant poster graced by none other than the drama's leading stars — Kim Soo Hyun and Jun Ji Hyun!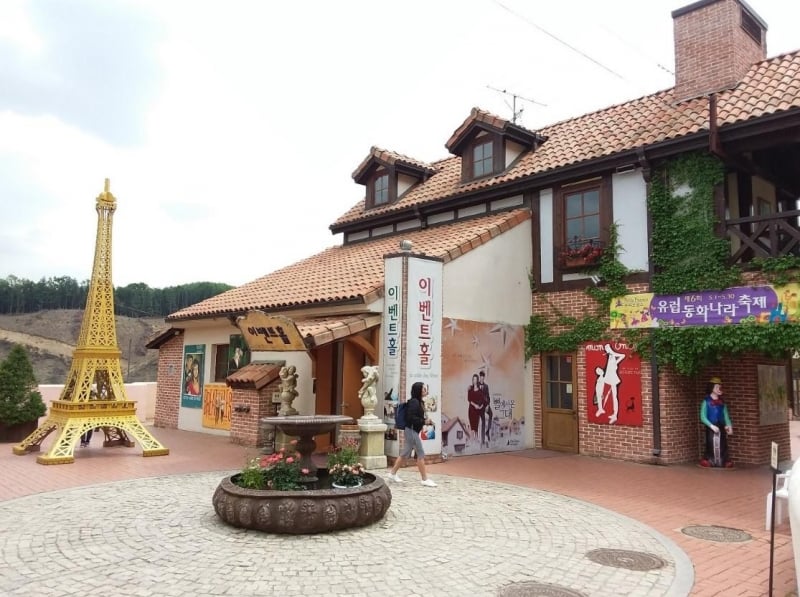 Still don't feel like you're in a mini version of France? Check out this medieval European-style garden that channels romantic vibes all around with its lush hues. After all, Paris is known as one of the most romantic places of all time, and the pristine garden encapsulates this.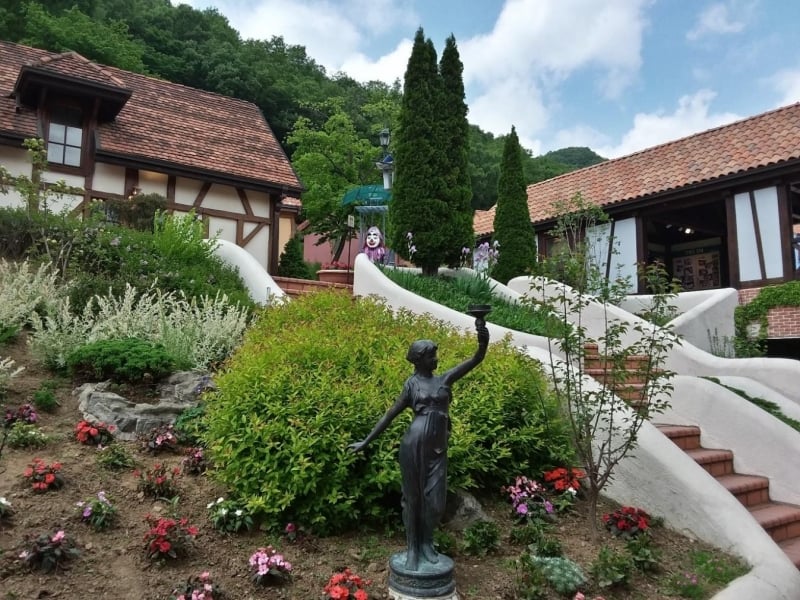 No immersive experience is ever complete without food! See this billboard depicting a cup of coffee next to the garden? A café lies just around the corner, and its churros and ice-cream are the perfect treats to indulge in during summer. Lounge at the benches in front of the café and recharge while admiring the spectacular view of the hazy mountains in the distance. What's more, the ice-cream is available in various flavours in case vanilla is too old school for you!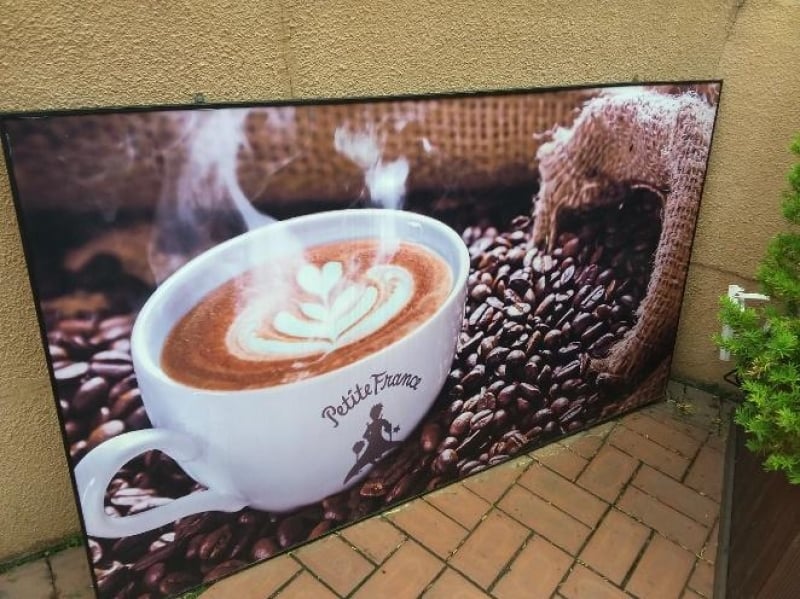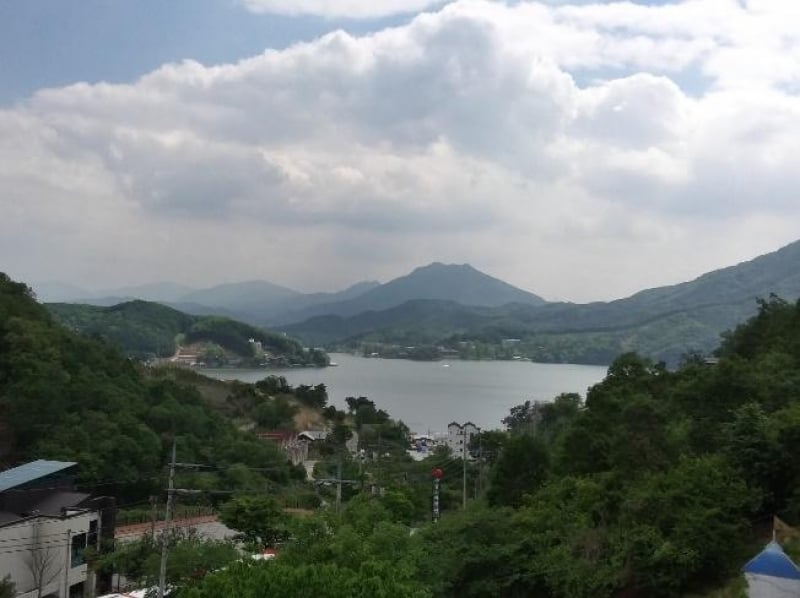 Are you missing your loved ones back home? Let them know they're in your thoughts by writing them a letter and posting it into the vintage mailbox in front of the building named 'Antika'. The building façade mirrors quaint cottages in France with its archaic French windows, preparing you for the rustic charm that awaits inside. With an assortment of ceramic displays, 'Antika' is where you can head to if you're ready to splurge on ornamental antique souvenirs that would make an exquisite addition to your living room.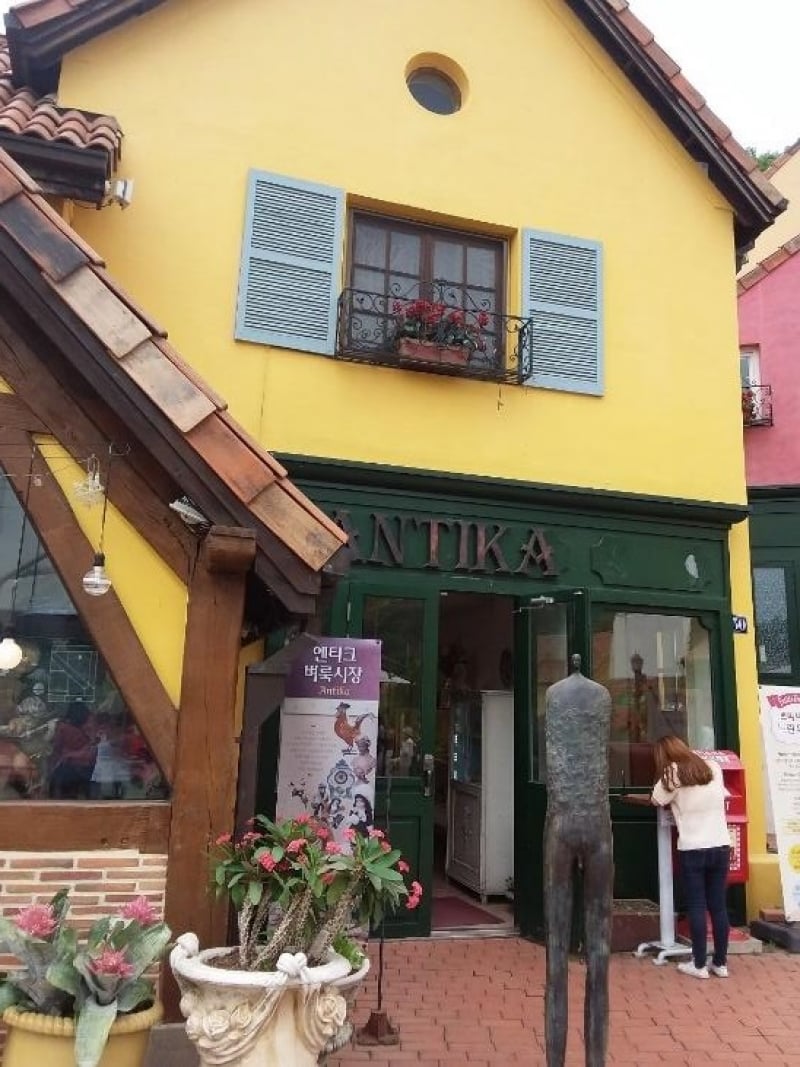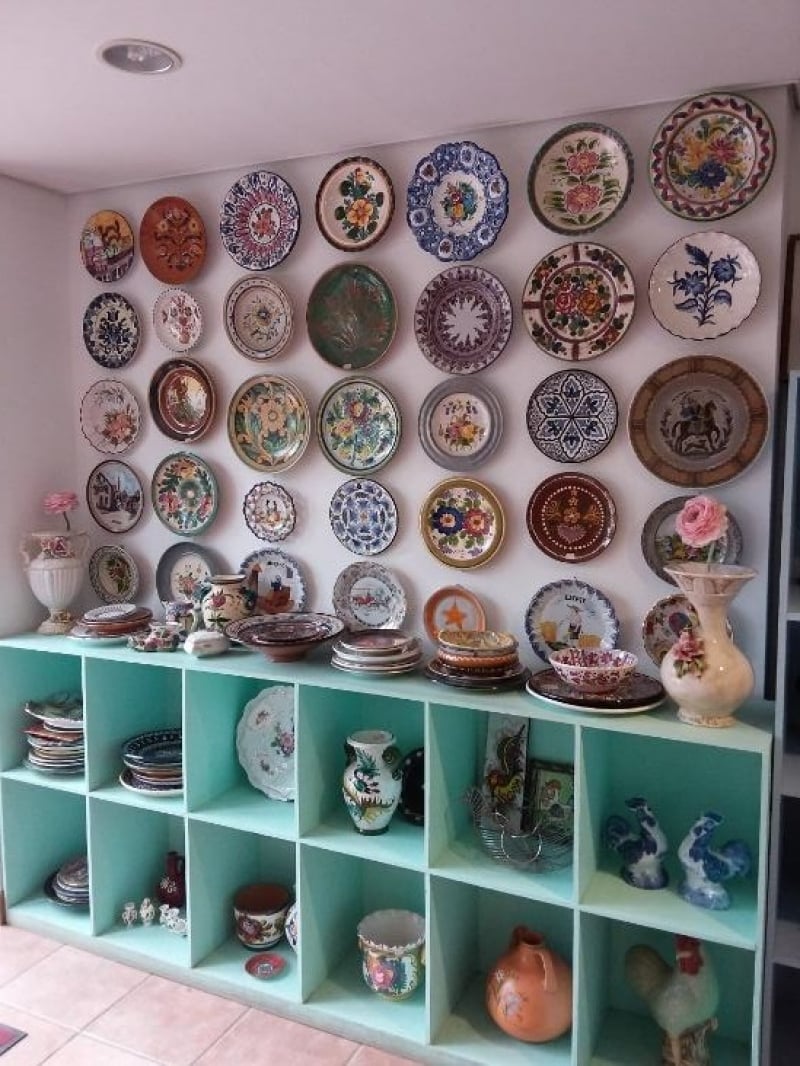 One of the cutest displays at Petite France is the model of a historically conventional French home, demarcated into "Maison de Marie" and "Maison de Jean" — "Marie's house" and "Jean's house" respectively. Adjacent to each other, "Marie's house" features a floral-printed four-poster bed complete with curtains and a lovely painting, while "Jean's house" is characterised by vibrant, abstract prints. You'll be feeling at home with the warmth and cosiness of the elegantly furnished rooms!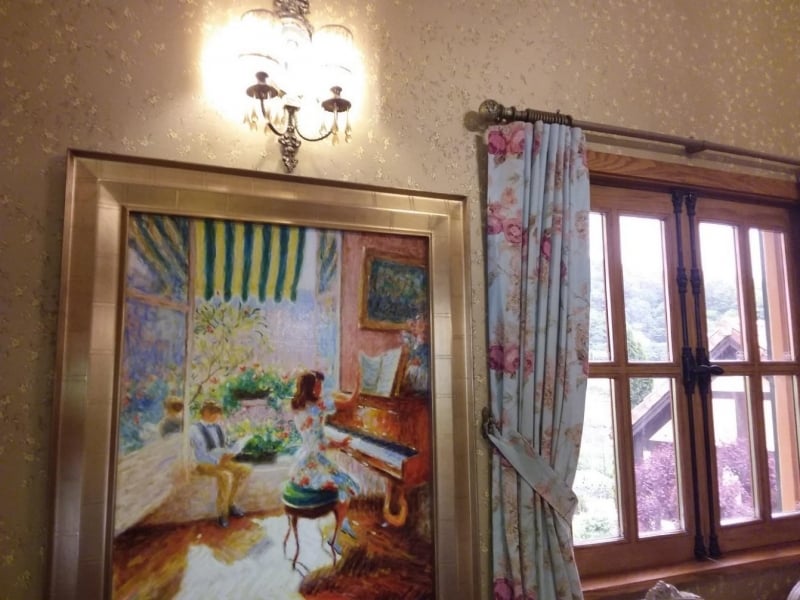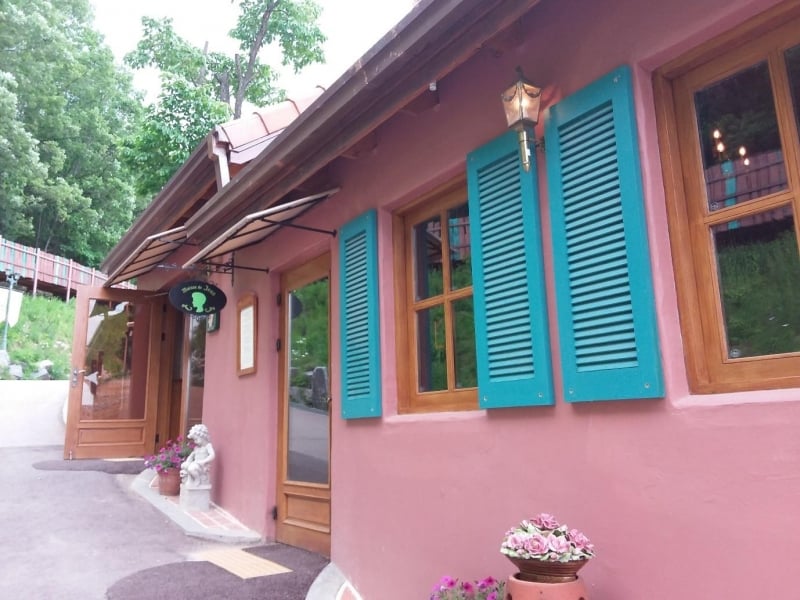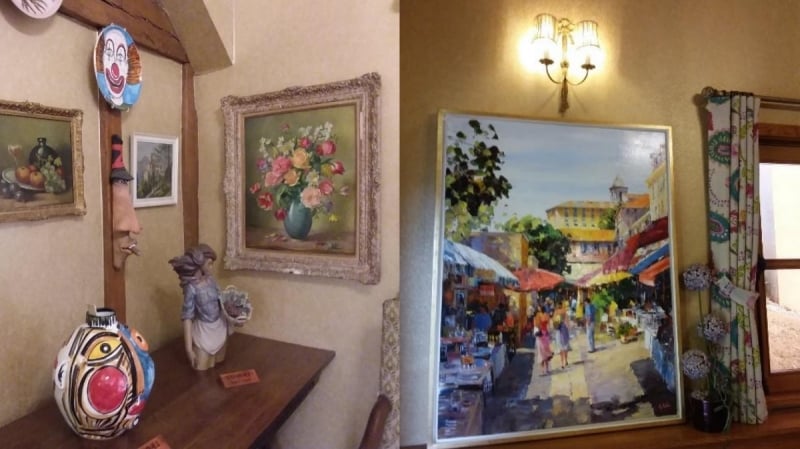 And now we've come to the highlight of Petite France — a mini-museum dedicated to Le Petit Prince. Here, you will see an installation of images from the classic tale and a bookshelf documenting all the published editions of the novella, as a tribute to Antoine de Saint-Exupéry.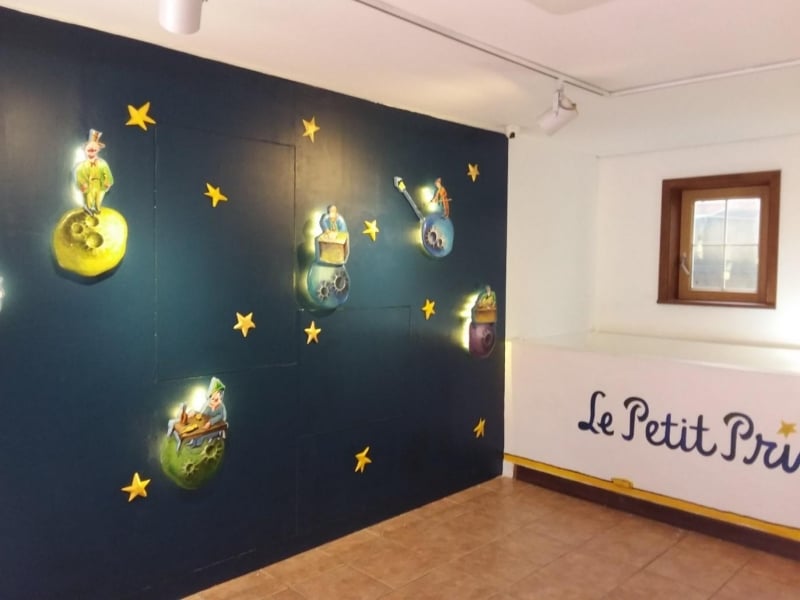 One of the most visually engaging displays can be found just outside the museum: a mural that transports you right into the heart of the little prince's world. It is rendered in a mottled watercolour effect and evokes the dreaminess iconic of Petite France. Isn't it an ideal backdrop for your next profile picture? Alternatively, go mural-hunting and see if you can find every mural adorning the landscape of this village!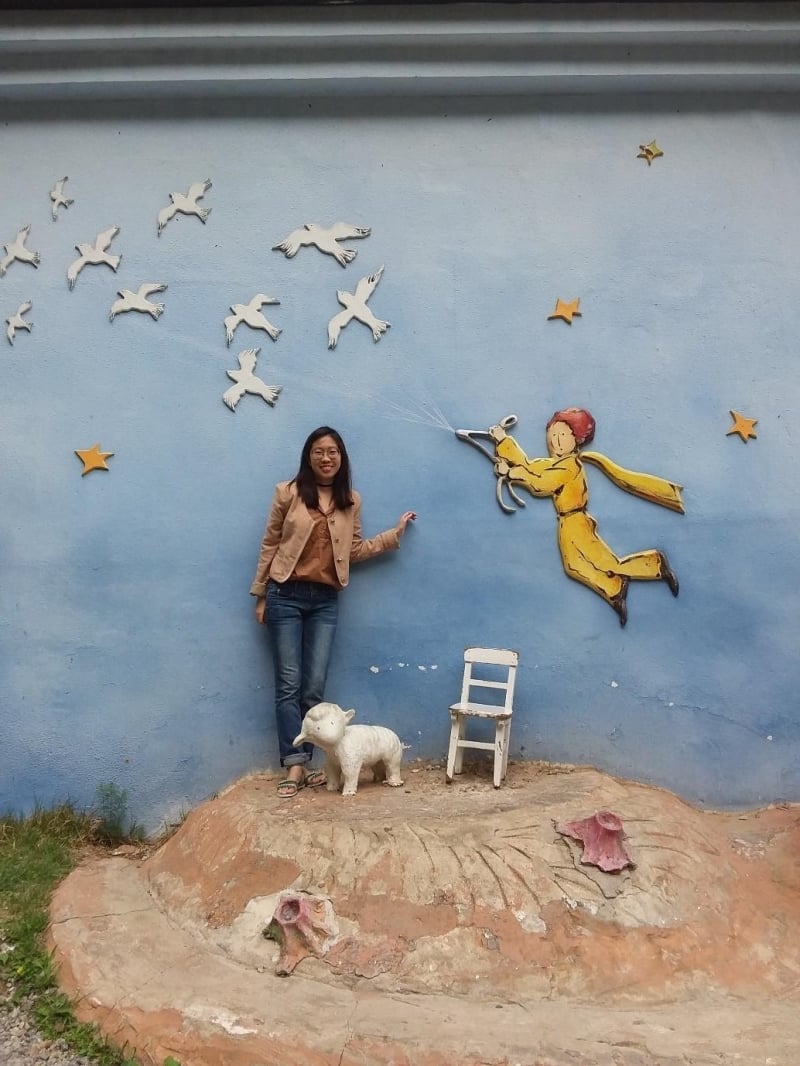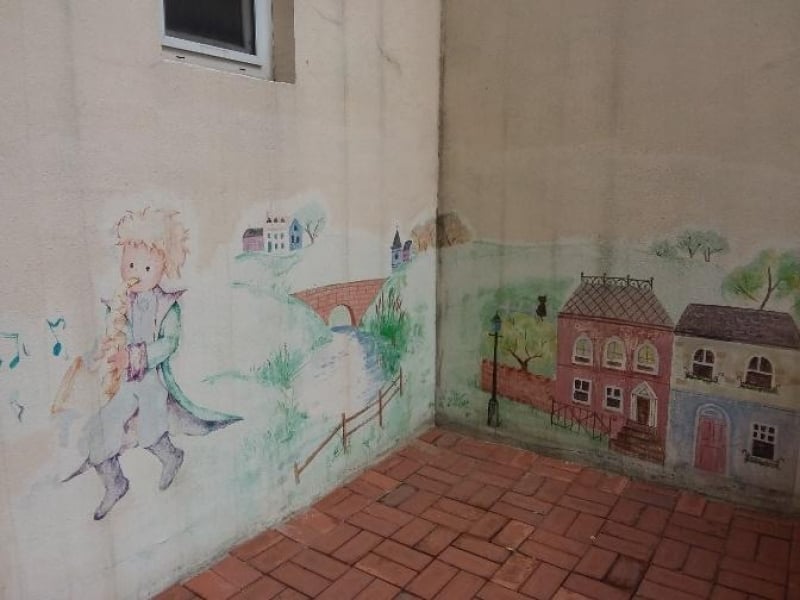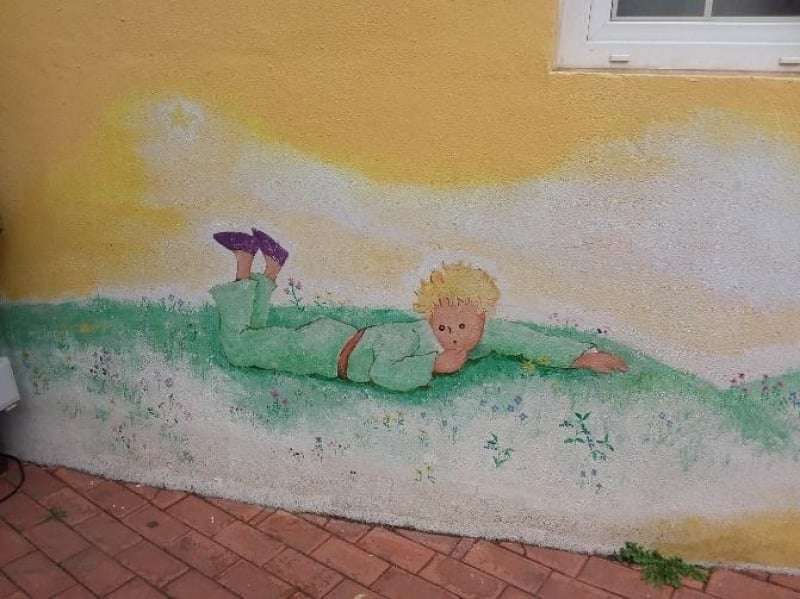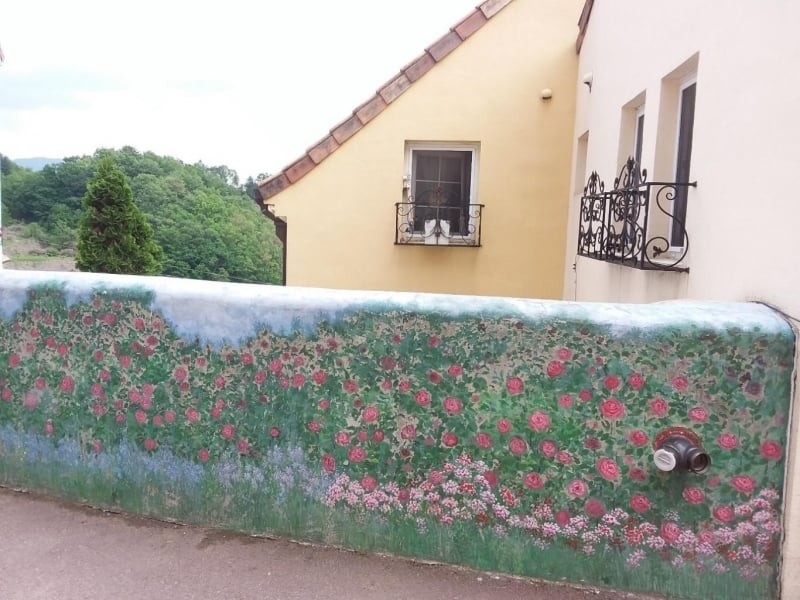 Moreover, families with little ones will be thrilled to see the fairy tale display with pop-ups of your children's favourite storybook characters like Cinderella, and an automated toy train traversing a three-dimensional pastoral landscape.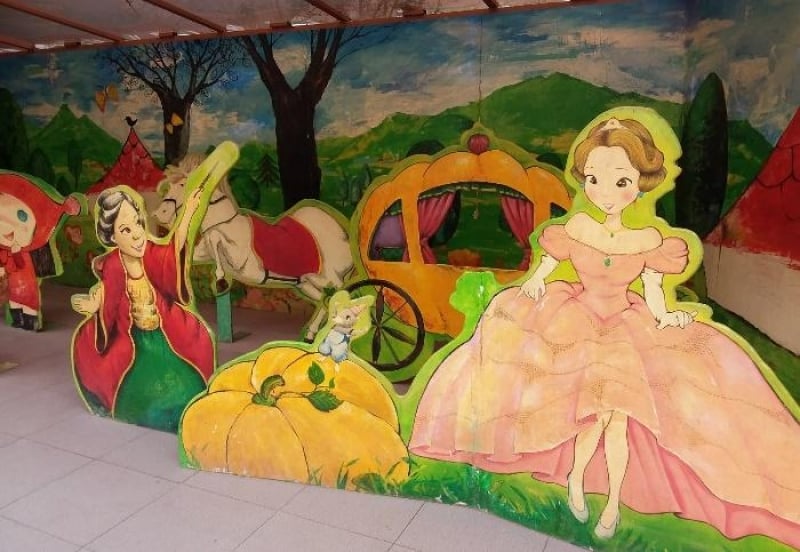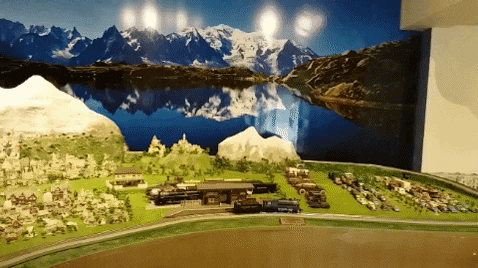 Finally, those with a deep interest in art-appreciation can head to the blue building with a sign reading "Antique Ceramics". Intricate porcelain figurines, such as a Renaissance horse-drawn carriage, align the interior of this gallery and make for a visual marvel.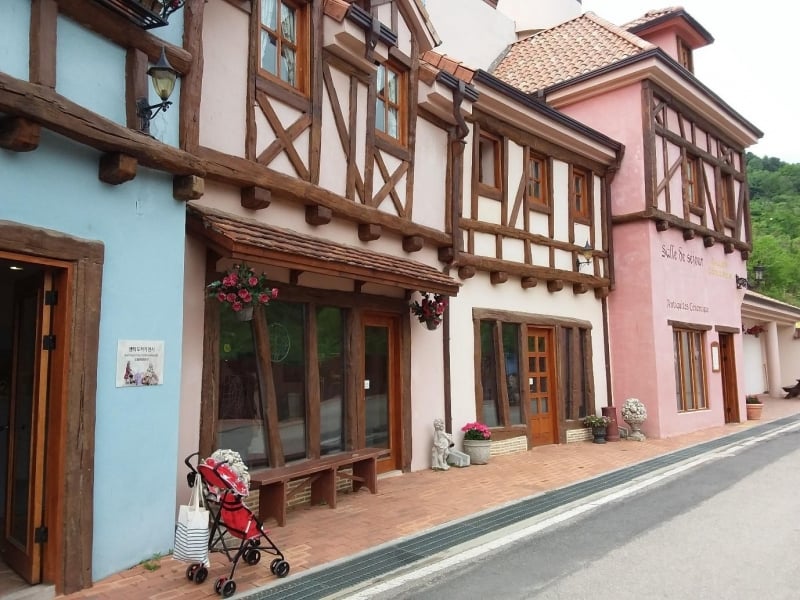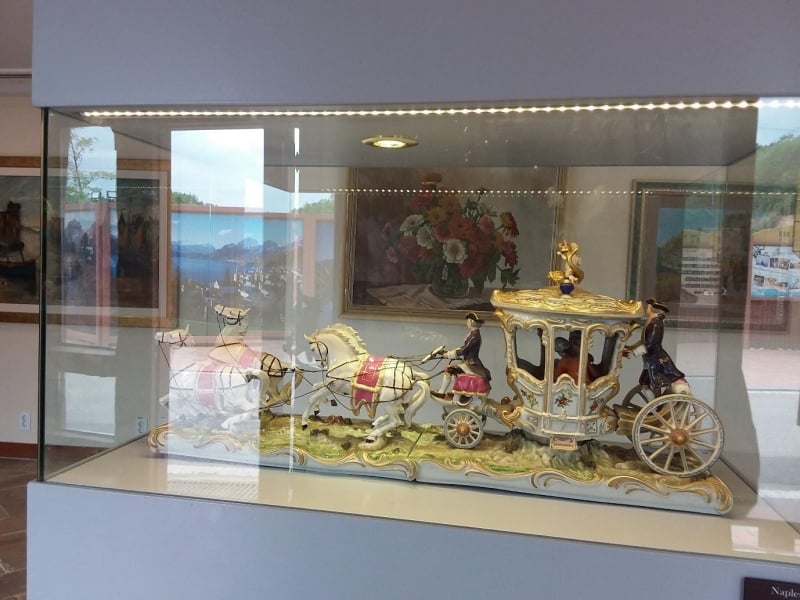 Now that you've seen how much fun Petite France has to offer and you can't bear to leave, book a room at a guest house within the compound and have sweet dreams of your next getaway to France!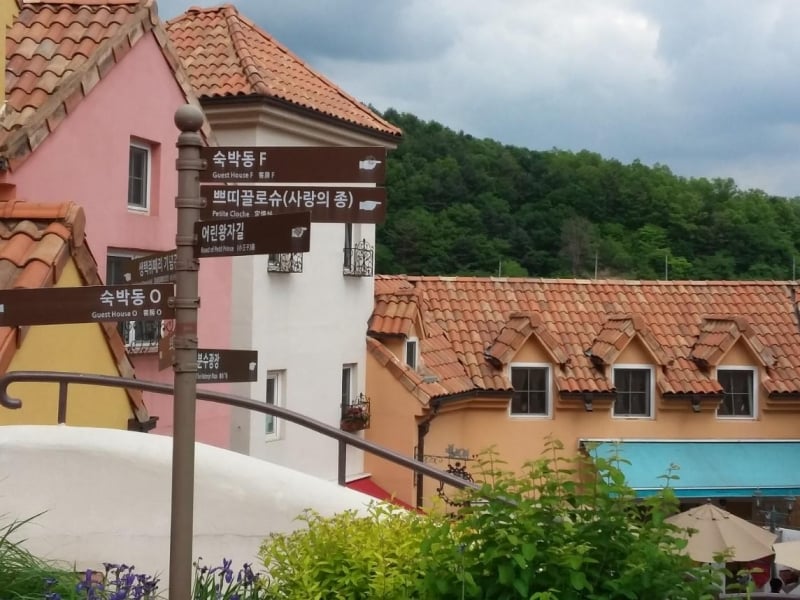 Cheery cottages and touches of modernity make touring Petite France a true one-of-a-kind experience that will provide an afternoon of entertainment for all ages. The journey there is absolutely worth your time, so hesitate no longer!