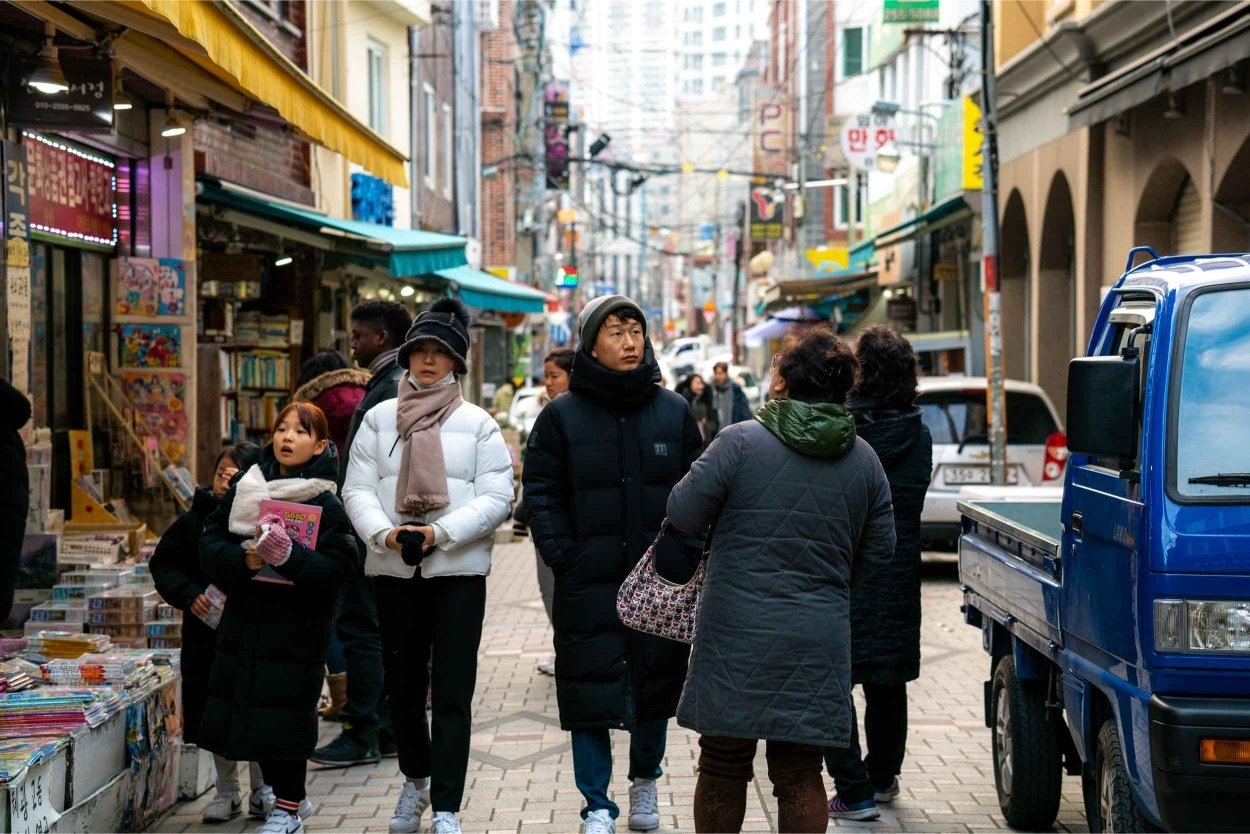 Solo travel has become the de facto vacation mode for so many of us who want to explore the world untethered from the things (or people) who might hold us back. Choosing the ideal destination for solo travel can be tricky, considering the potential pitfalls that come with going it alone.
Enter an Asian destination which has seen tourism numbers rise by 15% over the past year and has loads to offer solo globetrotters who want a taste of authentic East Asian culture. That's right, we're talking about the land of K-pop and kimchi – South Korea! In this article we'll show you why South Korea should be at the top of your list if you're a solo traveller looking for your next destination.
1. South Korea has tons of activities geared towards solo travellers
The upside to solo travel is that you can be flexible with your plans, choosing to change at the last minute. Conversely, one of the lesser talked-about negatives of solo travel is the lack of company. Fortunately, you'll find tons of hostels and shared lodgings in South Korea where you can meet other travellers looking to soak up the culture and nightlife.
Some hostels also offer pub-hopping tours which means you won't be short of good times or the infamous local spirit; soju. In addition to travellers passing through, you can find vibrant expat communities in many of the cities across the country and as such, expat bars are easy to come by if you want a taste of Western culture.
Also read: Life in South Korea: My Experience as a Foreigner
Natural sceneries and culture
If you're the type to revel in the outdoors rather than the big city, then South Korea has treats galore, too. Being a largely mountainous country (approximately 70%) means that South Korea is a hiker's paradise. Choose from any one of the well-trodden hiking trails, with famous peaks like Seoraksan, Bukhansan and Hallasan all perfect for solo travellers to the country. The trails are well-marked out and offer varying grades of difficulty, from novice to expert level.
There is an immense amount of cultural attractions for solo travellers here, too. From the imposing Gyeongbokgung Palace to the picturesque Bukchon Hanok Village and the sprawling Gwangjang Market, visitors travelling by themselves can spend hours learning about the storied history of this fascinating East Asian culture mecca. If you're feeling a little out of your depth, you'll be pleased to know that English-speaking tour guides are a dime-a-dozen at these attractions – just be sure to book ahead of time.
What would a trip to South Korea be without sampling some of the scrumptious street food on offer? In fact, we're pretty sure that solo travellers could subsist entirely off the treats that line South Korea's famous shopping streets. Speaking of shopping, you'd better save some spending money for the high streets of the many shopping districts that line the streets of the major cities here. Deals await around every corner and if you're looking to revamp your wardrobe, then South Korea is a great place to jump on the latest fashion trends.
Also read: A Coffee Lover's Guide to The Hippest Cafes in Seoul & Beyond
2. South Korea's transport system is ideal for solo travellers
Solo travellers to South Korea will be amazed at just how extensive the transport system is, from the Seoul metro system to the bus network which covers almost every imaginable city and town in the country. Getting around is a cinch, and no matter where your solo expedition in South Korea takes you, you're guaranteed to have your fair share of options to get there. What's more, South Korean transport is efficient, safe and (generally) easy to understand.
The metro public transit system uses a single RF card called a T-Money card which is available at train stations and also at convenience stores. This means it's great for solo travellers who find themselves spending lots of time flitting between city districts. Add in a high-speed rail link that runs from north to south and you'll find that every corner of South Korea is accessible to the solo traveller – it's all up to you and where you feel like going!
3. South Korea ranks as one of the safest countries
It would be remiss of us not to discuss the safety aspect of solo travel, as this is a primary concern for people who take trips alone. We're happy to report that South Korea ranks as one of the safest countries in the world, with extremely low crime rates and a high level of public safety, despite the fact that it is technically at war with its northern neighbour. If you're keen on a night out to one of the party districts in either Seoul or Busan then we'd advise that you go with a group of friends, but for daytime activities you can feel perfectly safe roaming on your own.
Also read: 10 Safest Solo Female Travel Destinations in 2019
More tips
Planning a solo trip to a foreign country can be daunting, especially when you factor in the language barrier and unfamiliar culture. Fortunately, you can easily overcome this with a translation app like Papago or Google Translate (both apps have character recognition which means you simply point your camera at legible Korean text and they will translate it for you!).
What's more, with cosmopolitan pockets popping up in Seoul and Busan, this means that South Koreans are far less hostile to foreign solo travellers than you might think. All said, we think South Korea that ticks the boxes for solo travel.
Have you done a South Korea solo travel? Let us know about your solo travel experience in the Land of the Morning Calm!