If you happen to visit Korea during summer months, you might want to prepare for some serious sweating. Between the sticky and humid jangma (monsoon season) and plain old blistering heat of late summer, you will often feel the need to refresh yourself. Luckily, in Korea you'll have no trouble finding drinks and dishes that will help you kill two birds with one stone – beat the heat and treat your palate!
1. Melona
This melon-flavoured ice pop is a staple of Korean childhood, but when peak summer temperatures hit, it becomes loved by kids and grown-ups alike. Melona is the quickest and cheapest way to cool yourself down wherever you are – just duck into the nearest convenience store, go straight to the freezer and look for the unmistakable green packaging.
2. Naengmyeon
Korean cuisine is known for its hearty, spicy dishes, but in summer months maybe you'd prefer not to sweat out of every pore on your body because your dish happens to be packed with chillies. Not to worry – Koreans came up with naengmyeon (literally meaning "cold noodles"), a perfect summer dish that will fill up your belly and help you keep cool. Naengmyeon consists of buckwheat noodles which are placed in icy cold broth and topped with red pepper paste, cucumber, Korean pear and boiled egg.
3. Patbingsu
When it comes to Korean summers, sometimes even ice cream isn't quite icy enough. That's why many Koreans like to treat themselves to a crisp bowl of patbingsu, a dessert consisting of shaved ice topped with milk and sweet red beans. Eat it fast and you might risk giving yourself a brain freeze, but at least you're guaranteed to be refreshed in an instant.
4. Samgyetang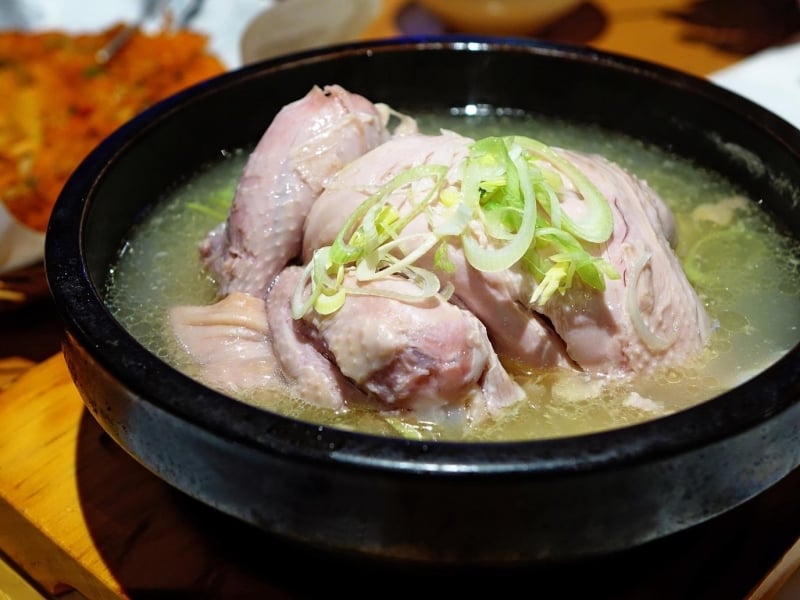 A filling Korean dish that's traditionally consumed during summer months, samgyetang is known for its rejuvenating and healing properties. Made from an entire chicken stuffed with rice and cooked in broth infused with red ginseng, samgyetang will be sure to rehydrate you and boost your energy levels when the heat takes its toll.
5. Subak Hwachae
This colourful fruit punch is a favourite in hot weather, not only because it's a delicious way to cool yourself and quench your thirst, but also for the fact that it's super easy to prepare. It's usually made by mixing watermelon, honey and mint, although other fruits can be added as well. For a modern twist, mix your subak hwachae with Korean cider (chilsung) to have your punch be frizzy and extra-refreshing.
6. Ice Americano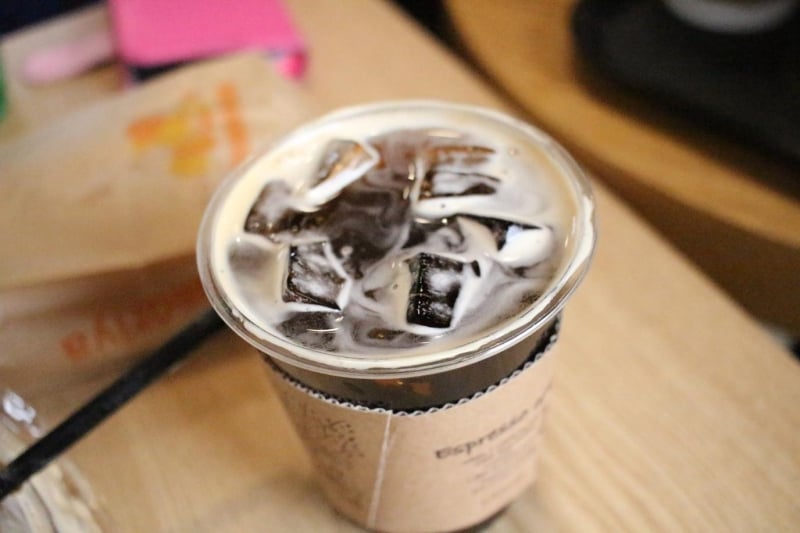 If you paid any attention to K-pop stars, K-drama characters or just regular people walking in the streets, you must have noticed how wildly popular ice Americanos are in Korea. And why wouldn't they be? During sizzling summer months, not only will a freshly ordered cup help cool you down, it will also provide you with extra caffeine boost for all the Korea escapades ahead of you.
Also read: 7 Korean Street Desserts Guaranteed to Satisfy Your Sweet Tooth