Park Seo-joon — the one and only Korean actor today that seems to have an undeniable appeal whether on screen or social media. Sure, we can swoon about other oppas like Hyun Bin and Lee Min Ho, but Park Seo-joon aka PSJ just has this presence that makes him look a lot more relatable than our other favourite oppas. 

As a self-professed fan myself, I can say that his appeal comes in different layers, most notably his versatility as an actor and the approachable personality that he exudes. But to make this a more comprehensive piece, I asked more PSJ fans what they thought made him so appealing to a wide audience, whether to girls or boys. So without further ado, here's what my friends and their friends had to say about K-drama's king of comedy!
1. He always looks immaculate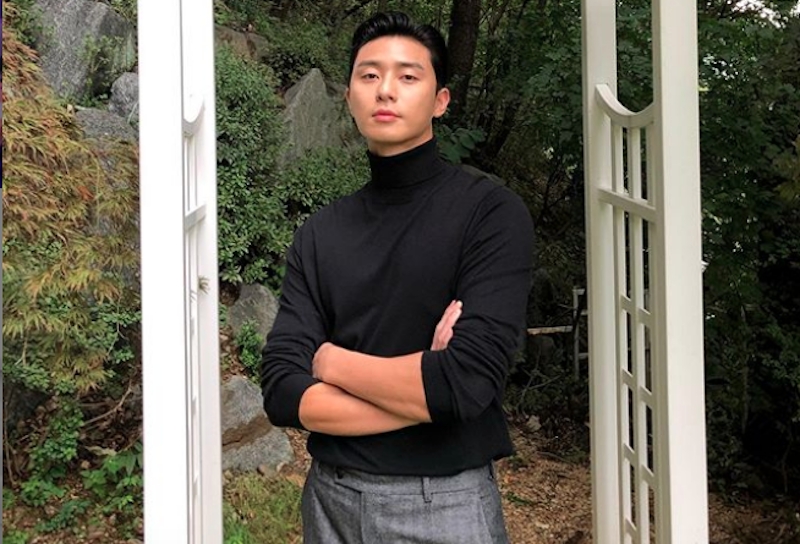 Call me late to the party but the first PSJ K-drama I ever watched was What's Wrong With Secretary Kim (WWWSK), and I thought he looked the most dapper in a suit with his hair brushed back while sporting a clean-cut image. 
Then I watched his performance in Itaewon Class. It blew my mind how he disappeared into a character who always wore baggy clothes and had what I thought was such a dorky haircut. But like all things that PSJ does or wears, that Itaewon Class facade quickly grew on me — yes even that bowler haircut!
On the other hand, when it comes to his personal style, he never fails to look put together no matter what he's wearing. Casual with collaboration sneakers or formal in a coat and tie, PSJ's many looks never disappoint. 
Here's what other PSJ fans say about his personal style: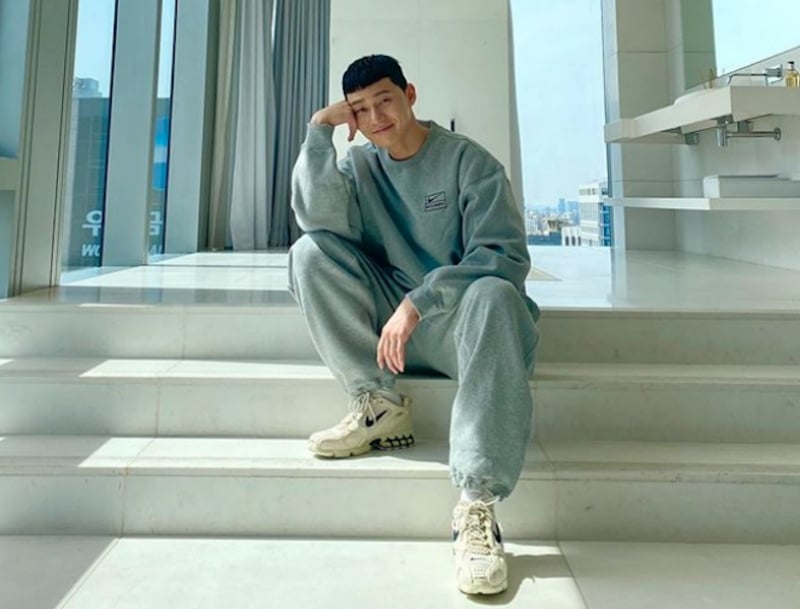 "He's incredibly handsome and always looks fresh and fragrant. If I could pay to clone another person exactly like him I would. He made me want to be a secretary!"
"The face says it all, plus his height and build. Is there a better word for 'cool'? Because it doesn't justify how easily he can pull off outfits. Even his hairstyles are effortless!"
Also read: 15 Important Lessons that Itaewon Class Taught Us!
2. "Aura!"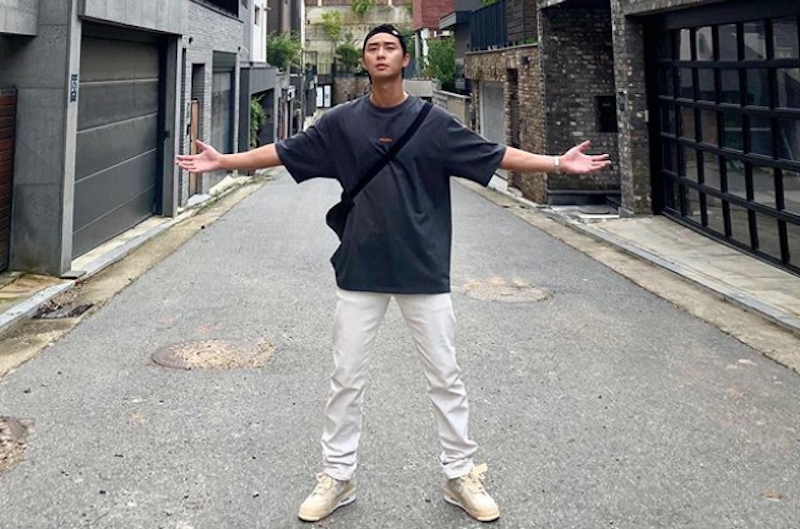 PSJ's iconic line in WWWSK perfectly encapsulates how his fans describe his eternal appeal and charm. To be honest, not everyone will agree that PSJ is the most handsome Korean actor, but he makes up for it with a combination of a down-to-earth, cool, and sophisticated vibe that just resonates with different types of audiences. 
In fact, someone who hasn't even watched PSJ K-dramas had this to say about his ability to draw people in so quickly: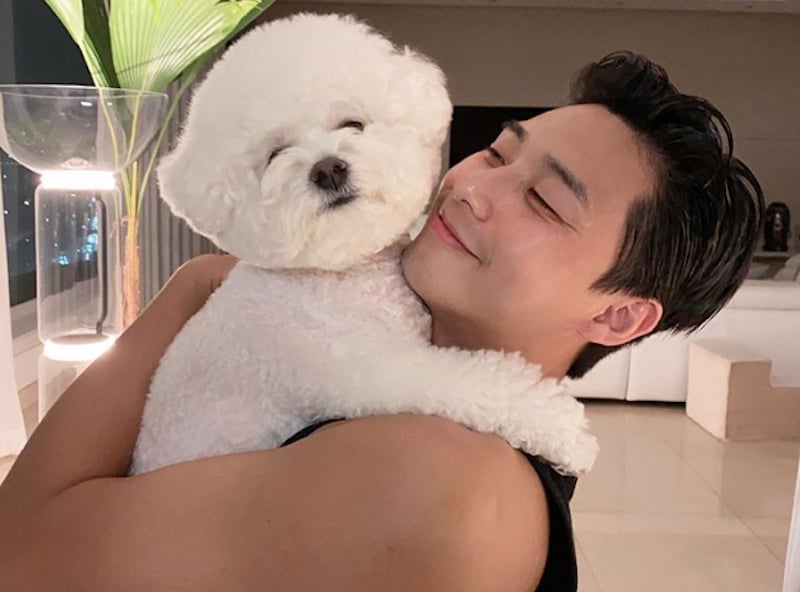 "I think he simply has that bad boy charm paired with the aura of a real softie." 
And I'd have to agree. You only need to peek at PSJ's Instagram to see how easily he can rock an edgy look, but he'll completely melt your heart the following second when you spot those random photos where he cuddles his toy poodle named Simba!
Meanwhile, a newly-minted fan described PSJ's vibe as tsundere, which is the Japanese term for a character development that goes from cold to friendly.
"He just has that 'tsundere' vibe, like someone who's normally cold and aloof. So best believe that it's 10x more flattering when he (hypothetically) pays attention to you because you know he's not normally like that with others." 
I gotta admit, this was how I initially saw him too when I was at the beginning of falling into the PSJ vortex. This oppa can hold a resting bitch face better than most of us, but he'll also have you feeling all warm and fuzzy once his character starts to loosen up. 
A proud PSJ fan likewise gave a matter-of-fact opinion on PSJ's image and the genuine emotions that he's not afraid to show:
"A lot of PSJ fans will hunt me down for saying this, but for me, it really all boils down to his appeal because I wouldn't categorise him as (classically) handsome. Call it onscreen charisma, but you can feel it in any project he stars in. Maybe his character in WWWSK had it right all along. It's 'AURAAAA!' I also watched a clip of him receiving an award for Fight For My Way and he cried talking about his parents. If that ain't endearing, I don't know what is!"
Now, you're probably thinking "Only his female fans or people crushing on him would say such things!". Well, think again. 
Even (straight) guys can confirm the PSJ aura that all the girls are talking about. This particular fan spells it out for you: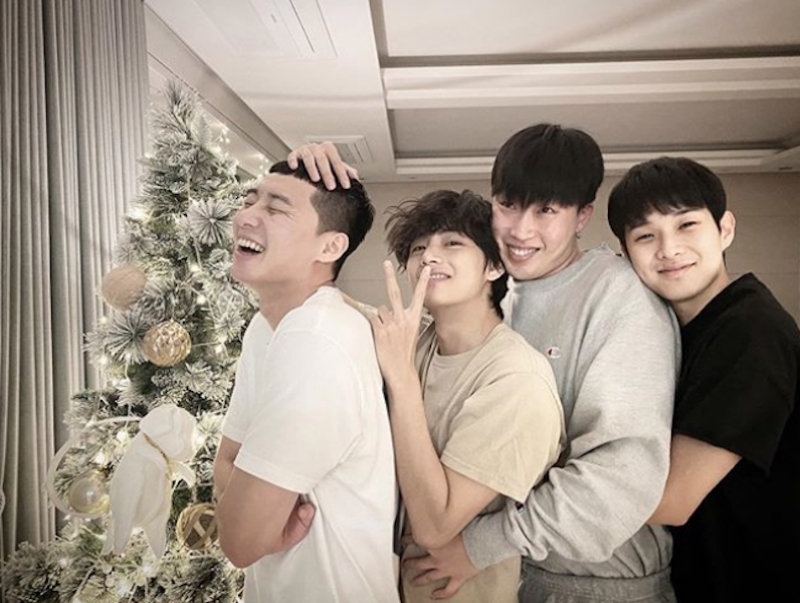 "What makes PSJ likeable even for us guys is his not-hard-to-reach appeal. He always gives off a comfortable aura towards his fans no matter his role in a K-drama and even during his off-cam moments. When you watch his behind-the-scenes footage and interviews, you feel like you can befriend him. He's humble, funny, and even bashful despite being a celebrity. He's not afraid to show emotions either (in reference to PSJ's FFMW award acceptance speech)."
If these testimonials aren't enough to change your scepticism about PSJ, we've got a few more reasons for you to change your mind!
3. He's undoubtedly a versatile actor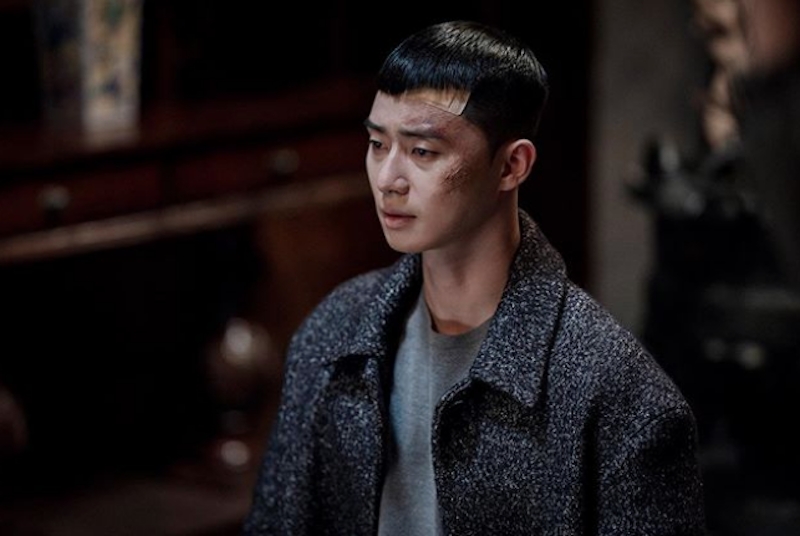 As I said, PSJ can deliver whatever type of character you throw at him — whether rich or poor, fancy or a punk — he can do it all. And he'll make you cry with every single portrayal. If his looks won't win you over, his talent most definitely will.
This tenured K-drama fan says it best:
"PSJ is an effortlessly versatile actor. He can bring out crazy, strong emotions while you're watching him — he'll make you fall in love in What's Wrong with Secretary Kim; be moved by his innocence in Itaewon Class, and turn on your fight mode in Hwarang. I'd say, he's not the most physically attractive of all the oppas, but his charisma and talent make him stand out from the rest!"
On the other hand, this long-time PSJ fan describes how PSJ's skill as an actor has improved throughout different projects:
"What really got me hooked as a fan was the talent behind all his character portrayals. Through the variety of projects he's been involved in over the years, you can tell how much growth he has made as an actor. No matter the drama, he's able to nail the right balance between drama and comedy — and he does this so seamlessly, without losing the main point of the story. This is what I love most about him."
Can I hear all PSJ fans say 'amen' to that?!
4. He's active on social media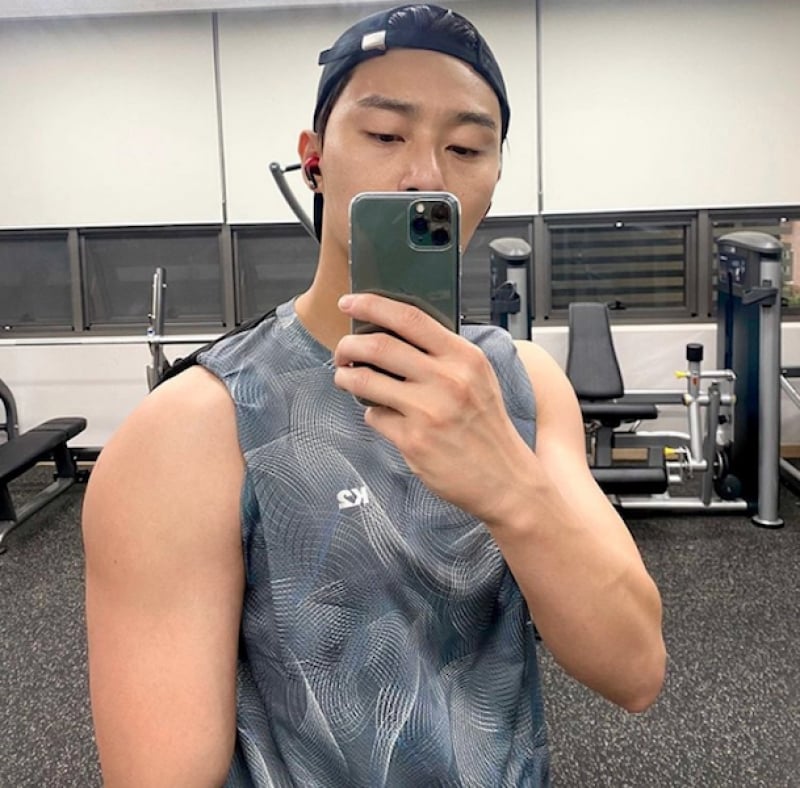 Maybe I'm not following enough K-drama actors and actresses, but I'm willing to bet that PSJ's already one in only a handful of actors that are considered active on social media for Korean standards. Regardless, we'll take what we can get as PSJ fans, right? His social media presence on Instagram and YouTube make his approachable and relatable image stand out all the more. Not to mention, we're living for all the OOTDs and content that he pushes out!
One happy PSJ follower shares how effective PSJ's social media is when connecting with fans:
"Even if he likes to keep things private, he constantly makes his presence felt with his fans! Whether you're on Instagram or YouTube, it's hard to forget him."
On a personal note, catching a new upload by PSJ specifically on Instagram always gives me a thrill; he constantly serves a slice of hypebeast styling or a cuddly photo of Simba. If you're a PSJ fan and a dog lover, that's really all you need to make your day!
5. He's not going anywhere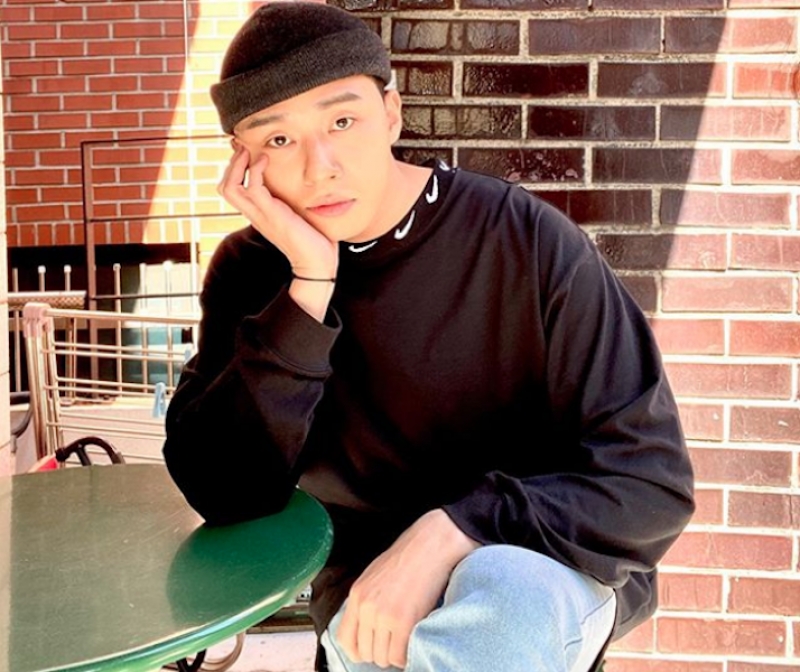 Speaking of constant presence, we're all just very happy that PSJ finished South Korea's mandatory military service even before he rose to fame. He enlisted when he was only 19 years old, which saved his career from the two-year gap that both celebrities and fans dread. After all, a two-year gap might break the momentum of a skyrocketing actor. 
So, to all PSJ fans out there, we're truly a lucky bunch. Our oppa isn't going anywhere; with such a great personality and stellar acting skills to match, we've got no reason to stop supporting him!
Also read: Chill With Park Seo-joon: Here Are All His Netflix Shows!
These five points basically summarise all the reasons why PSJ's impact has been felt by fans from all over Asia. Once you start getting into K-drama, it's only a matter of time before the PSJ effect seeps into your system. In that sense, he's like Thanos; PSJ is inevitable.
All jokes aside, if you haven't watched a PSJ K-drama yet, then you're really missing out on good storytelling and a touching, memorable performance by one of the best Korean actors today. If you're not into series, then why not catch his cameo in the Academy Award-winning movie Parasite? Then from there, let your curiosity for PSJ take you places!
---
All images credited to Park Seo-joon's official Instagram page.