Perhaps one good thing about our quarantine efforts is that, aside from hoping to "flatten the curve" of the pandemic, social distancing is giving the world a chance to recover from the damage of mass tourism. Now that people have left the beaches in droves — rightfully so, we might add — we're starting to see destinations return to their former beauty. 
Likewise, Asia is studded with hidden beaches that bob out of sight; and hopefully, they'll remain out of harm's way, too. Let these islands take you on secluded journeys in the future.  
Also read: Adventure Is Calling: Underrated Beaches in Southeast Asia to Visit That Look Like Paradise 
1. Sai Nuan Beach in Koh Tao, Thailand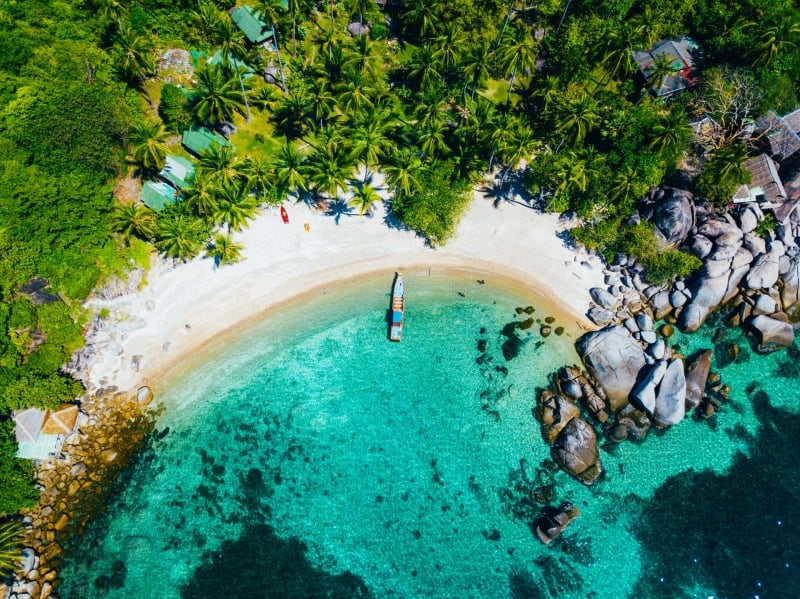 Nestled in the southwest corner of Koh Tao, Sai Nuan Beach is a far cry from the partying beachgoers at Phuket. No full-moon raves here, only a lush tropical jungle, rustic bungalows, and long-tail boats venturing out to sea. 
Wade into an aquamarine sea and snorkel at your own leisure without butting into any human heads. You can encounter moon wrasse, butterflyfish, and plenty of undersea wonders in this palm-fringed haven, which stays reclusive any time of the year. 
2. Cresta de Gallo in Romblon, Philippines
So many hidden isles and beaches float along Asia, but it would be remiss of us to leave out the Philippines. You probably don't need another guide pointing you towards the high-profile shores of Palawan, Boracay, and Siargao. But Cresta de Gallo, a sandbar in the province of Romblon, is a mystery — even to those who have been living in this country for their entire lives. 
You have to catch the 6am to 8am ferry from Romblon to Sibuyan Island. Then, you must rent a pump boat at the port in San Fernando, Sibuyan, which will carry you across the sea to Cresta de Gallo.  
Upon arrival, you'll find a remote island of crystalline water and sugar-white sand. You can even hear your own footfalls as you walk; so tranquil and surreal is its atmosphere, that a few hours can feel like stepping on sacred ground. If this doesn't take your breath away, we don't know what will. 
Also read: 10 Alternative Beach Destinations in Southeast Asia Besides Maya Bay and Boracay Island
3. Ky Ko Beach in Quy Nhon, Vietnam
Surrounded by dramatic cliffs in the east of Quy Nhon, Vietnam's Ky Ko Beach enjoys a natural splendour that remains untarnished all these years. Breathtaking aquamarine coves and smooth grains of sand that slip right through your fingers continue to enchant visitors.  
Watch the local fishermen drift along in their boats, plucking the day's bounty straight from the abundance of the ocean. They may even lend you their fishing nets, so that you can learn to catch your own fish. 
Easily one of the quietest, most secluded beaches in Asia, this pristine retreat has managed to keep its treasures hidden, though we can't say for how long this will last. 
4. Rawa Island in Johor Darul Takzim, Malaysia
Known as a coral island, Rawa Island is a calm, discreet escape for travellers who wish to admire the colourful marine life and healthy reefs. The turquoise waters are so clear, you can see all the way down to the rocks and living coral below. Meanwhile, the sand is almost blindingly white. 
To get to this island, you must take a 20-minute speedboat ride from Mersing, a small town on the east coast of Johor. 
5. Ngapali Beach in Ngapali, Myanmar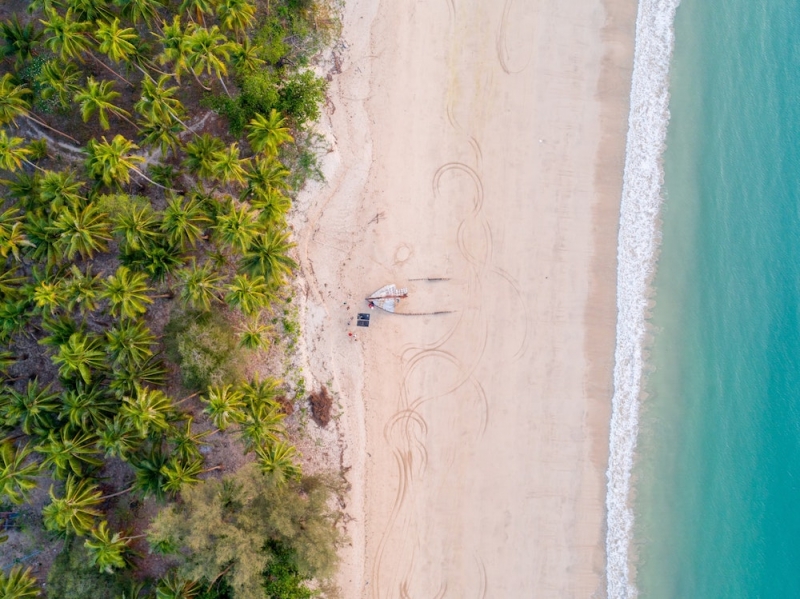 Gaze into an azure horizon at Ngapali Beach, where the windswept palm trees hang so close to the ground, you can climb and sit astride one of them. The town itself, pronounced "napally," takes after the Italian city of Naples. 
While Ngapali is not entirely hidden to residents in Myanmar, this quaint seaside paradise nonetheless deserves a spot among beautiful yet highly underrated beaches in Asia. 
For now, it lingers somewhere between intimate and immaculately preserved.  It has just enough accommodation options and seafood restaurants to keep foreigners entertained. Yet a laid-back charm that's hard to find these days. 
Also read: 15 Incredible Photos of Islands and Beaches You Won't Believe Are in Malaysia
6. Mirissa Beach in Mirissa, Sri Lanka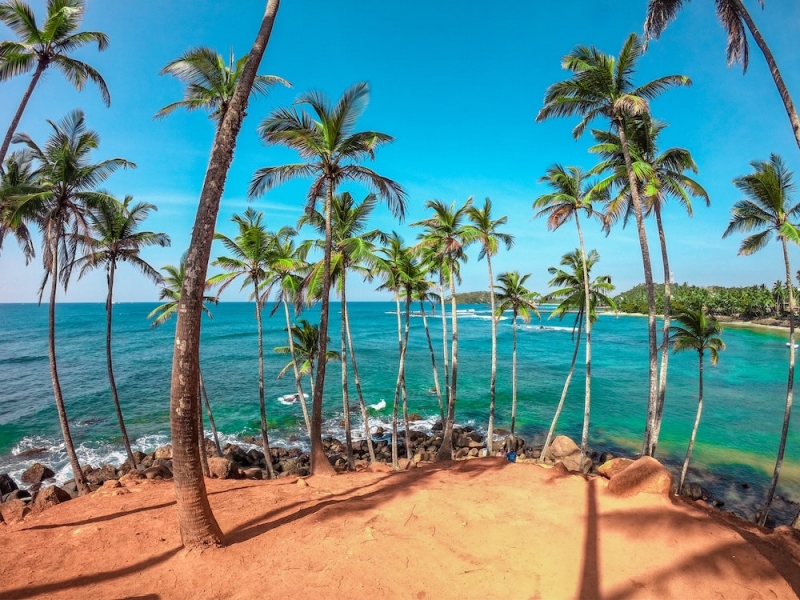 Merissa Beach has a sun-baked tint that looks straight out of a California dream. Beloved by locals yet still dangling away from the prying eyes of tourists, this crescent-shaped island in Sri Lanka comes with fine, golden sands and astonishing sunsets. 
If you stand on the perch of Coconut Tree Hill, you'll get an endless view of palm fronds while looking out onto the vast ocean. And who knows, you might see dolphins and whales out there, too! 
7. Kelingking Beach in Nusa Penida, Indonesia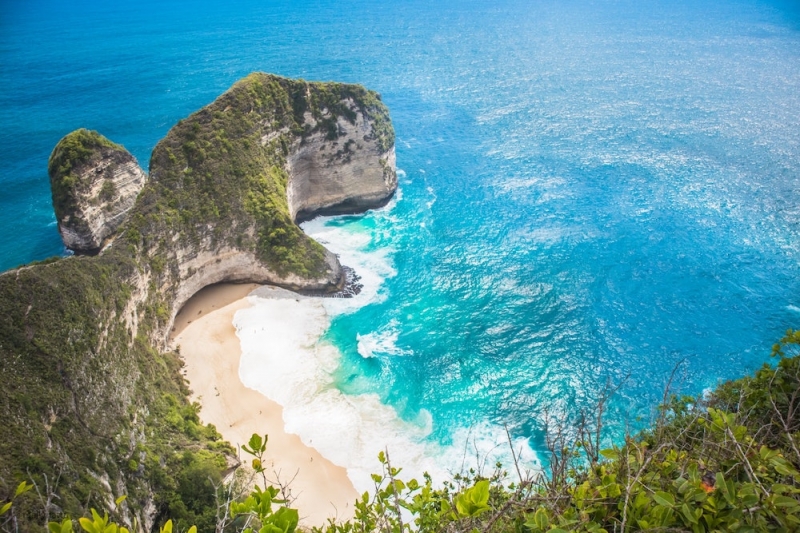 Does the shape of these cliffs remind you of anything? Maybe, oh, I don't know, a Tyrannosaurus Rex? 
Aptly nicknamed the "T-Rex Bay," the jagged outline of Kelingking Beach looks strikingly similar to the giant dinosaur from Jurassic Park. Steep, towering limestone cliffs give this beach on the Nusa Penida Island an imposing appearance. 
Sadly, trekking the rough, craggy path down to the beach is ill-advised for non-professional hikers, but we suppose that's why it remains a secret. 
8. Sila Island in Northern Samar, Philippines
Blanketing the seaside village of Sila Island in San Vicente, Northern Samar are crushed fragments from red pipe corals and tiny shells. Surfacing ashore, they intermingle with the white grains and blend into a muted, faintly blushing pink. 
This truly hidden gem is one of the many pink beaches in Asia, along with Tangsi Beach on Lombok Island and Santa Cruz Island in Zamboanga. Many locals feel drawn to this beach for the rosy, dreamlike shade of its sands. As they meet a sea of bright blue, this beach shows that nature needs no filter. 
Also read: Unpopular Opinion: Underrated Destinations Should Stay That Way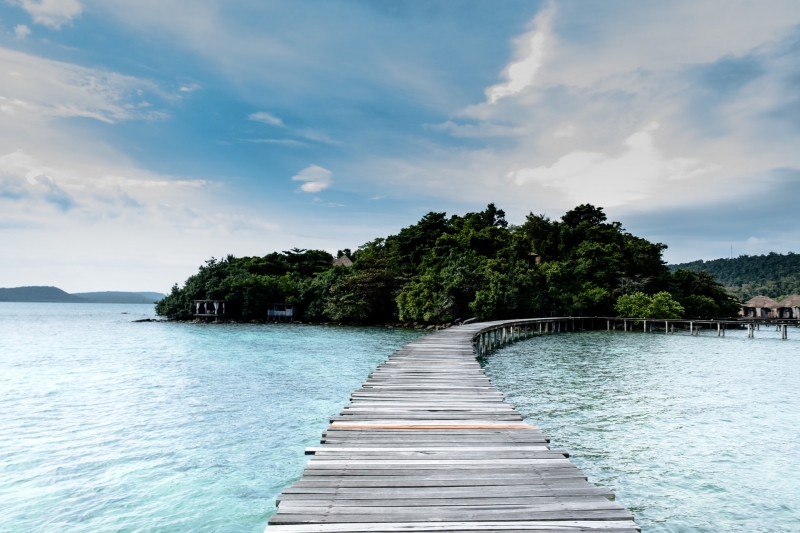 Right now, we're straining to wrestle free from quarantine and leap into the nearest body of water. But when we do get the green light to travel again, we're hoping that we can treat these hidden beaches in Asia with care. With all the islands that we've lost to climate change and mass tourism, we owe it to our Earth to practice eco-friendly habits and slow, mindful travel.
You might be wondering why this list is shorter than usual. Just think if we pooled together the islands of Indonesia and the Philippines — the count would easily rack up to more than twenty, even thirty beaches. 
But maybe we want to keep those a secret, too.