New year, new you! Come 2017, break out of your comfort zone and travel to places you might not even have considered before.

Many Muslims might think that Muslim-friendly destinations are too limited, but not anymore. There are countries that have been expanding their halal tourism to attract more Muslim travellers, so our options have just broadened.
Here are 17 Muslim-friendly travel destinations – both countries and cities – for your next holiday in 2017.
Muslim-friendly countries
1. Bosnia & Herzegovina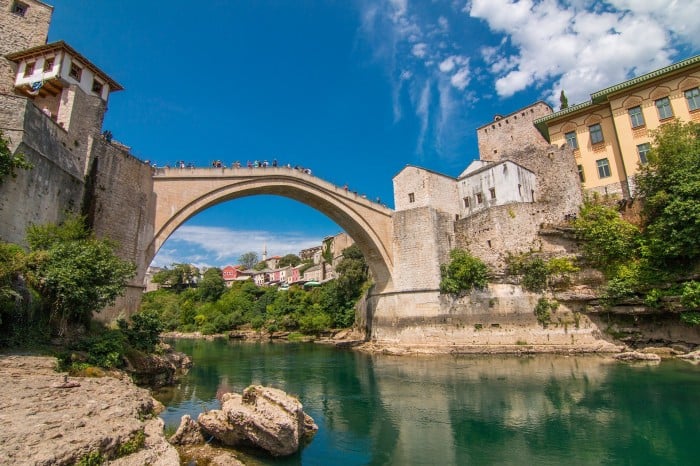 We can't talk about Muslim-friendly destinations if Bosnia & Herzegovina isn't in it! It's ranked the best non-Muslim country for Muslims to visit on the Global Muslim Travel Index, so expect to be spoiled here, because finding halal food and prayer facilities will be a walk in the park. You can enjoy the breathtaking Bosnian scenery and learn more about the country's recent tragic history during the mid-1990s. Some must-see places include the city of Sarajevo, the stunning little town of Mostar pictured above, and the picturesque village-town of Blagaj. 
2. Iran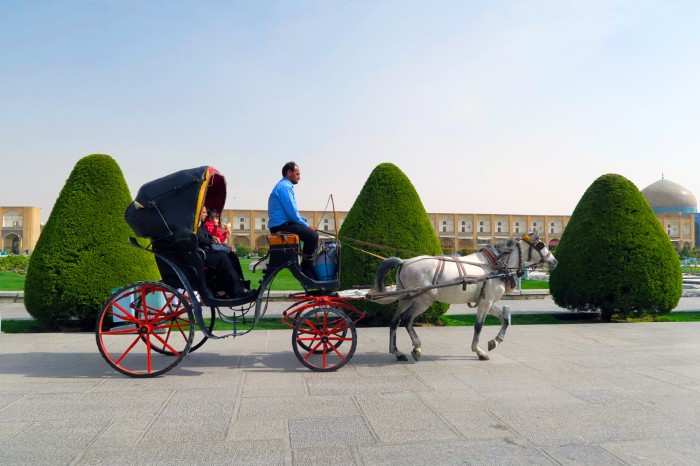 A prevalent misconception about Iran is that this country is not a safe place for travellers. On the contrary, Iran is a peaceful country, and tourists have been flocking to Iran since it eased its visa regulations in early 2016. Iran will surprise you – there is so much behind the scenes that you probably wouldn't expect. The stunning landscapes, beautiful architecture and world-class hospitality are just some of the reasons why travellers love this place so much. If you're keen to make a trip to Iran, check out this list of 25 fun things to do in Iran to get inspired. If you're ready to go, these travel tips will definitely come in handy.
3. Maldives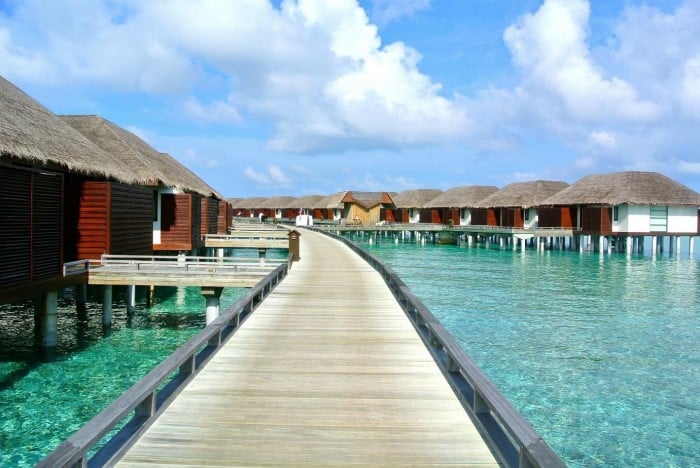 When one thinks of Maldives, they will most probably also think of honeymoons. However, Maldives isn't just a paradise for the newlyweds – it's perfect for families, friends and even backpackers. This is a Muslim-friendly beach destination like no other! And if you think that a trip to Maldives will burn a huge hole in your wallet, you might just be wrong. It's actually possible to travel to Maldives on a modest budget, especially now that low-cost airlines like Scoot and Tigerair have connections to this tropical nation.  
4. Taiwan
You might think that it'll be hard for you to go on a holiday in a country where pork features heavily in their menus. However, you'd be surprised to know that the number of halal restaurants and prayer rooms in hotels has been increasing, thanks to efforts by the Taiwanese tourism board to improve relations with Muslim tour agencies and attract more Muslim travellers. For a comprehensive list of Muslim-friendly restaurants in Taipei, you can check this out.
5. Morocco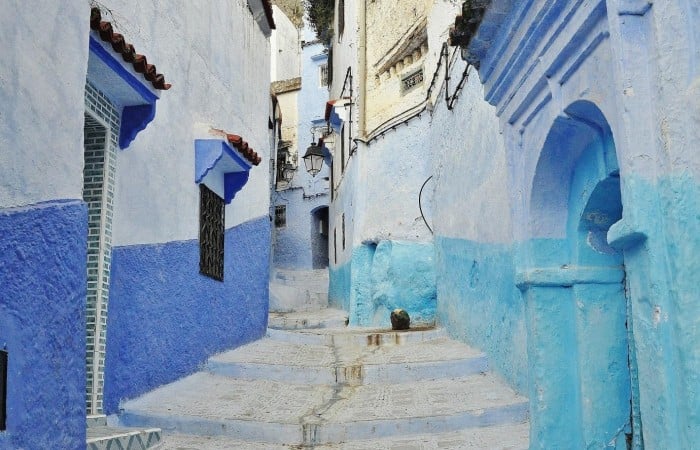 If I could use one word to describe Morocco, it would be "contrast". Morocco is a North African country with Central European elements, and it's filled with modern depictions of traditional Islam. See what I mean? Its great food, interesting culture, and friendly people have been pulling in tourists by the dozens, so there's no reason for you to skip out! Stroll through the vibrant blue streets of Chefchaouen, tour the hallowed halls of the Hassan II Mosque, or dig into the mouth-watering Moroccan cuisine. And no, those are not the only things you can do over there. Whatever you do, Morocco makes an interesting holiday destination!
6. Kyrgyzstan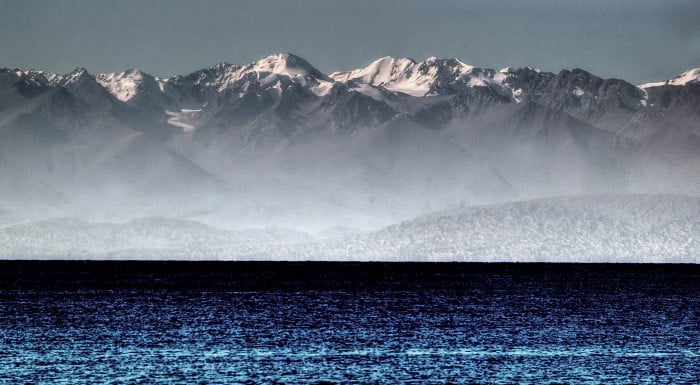 Image credit: Thomas Depenbusch
For the uninitiated, Kyrgyzstan is a beautiful hidden gem nestled in Central Asia. The Islamic influence won't be obvious at first due to its Soviet history, but don't worry! Kyrgyzstan is in the midst of an Islamic revival, so halal food will be easy to find, along with places to pray. This country is a nature lover's dream, but one place that everyone has to go to would be Lake Issyk Kul. This the world's second-largest alpine lake, set against the backdrop of the snow-capped Ala-Too mountains. The views are almost otherworldly in nature.
7. Uzbekistan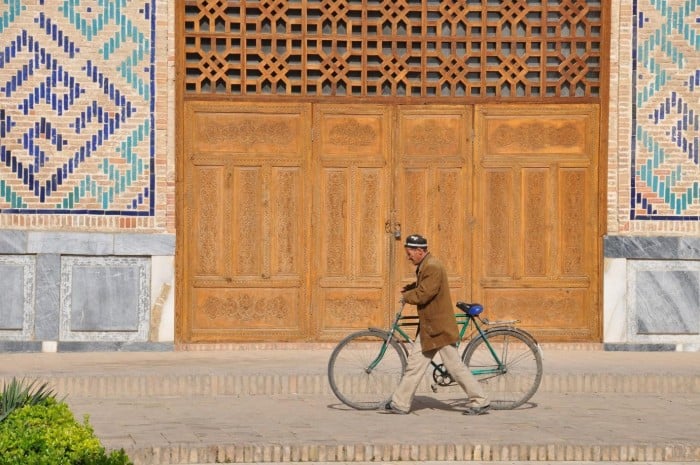 Uzbekistan's the place to visit if you're interested in exploring Sufism, which is a faction of Islam where its followers focus on the purification of the inner self. Uzbekistan is full of places that are of historic interest to Sufi followers, such as the Sheihantaur and Mausoleum of Zangiata in Tashkent. In total, there are over 160 Muslim relics around the country, which means that your trip here will be nothing short of educational. Oh, and did I mention that it's recently visa-free for Singaporeans? Well, it is. You're welcome!
8. Jordan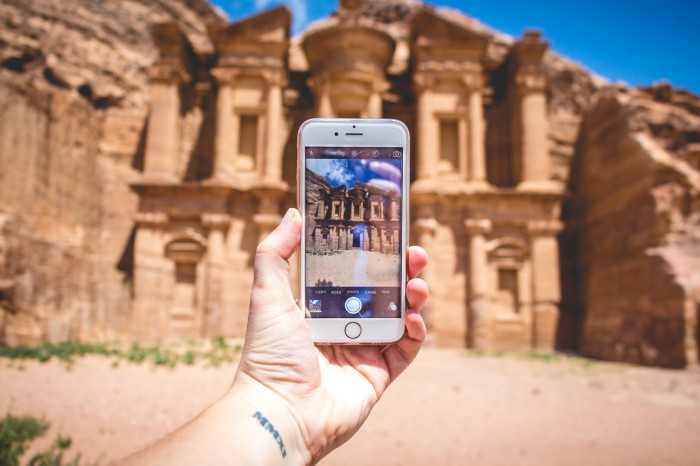 Jordan is often associated with mystic, wonder, and beauty – and it's honestly not hard to see why. While visiting Petra and the Dead Sea are often on travellers' bucket lists, Jordan is also home to the tombs of notable people in Islamic history, which include 10 of the Holy Prophets. Aside from that history lesson, make sure to sample the Jordanian cuisine – you won't go wrong with a nice hot plate of maqluba, which is a casserole of rice, vegetables, and meat that's served upside down.
9. Kazakhstan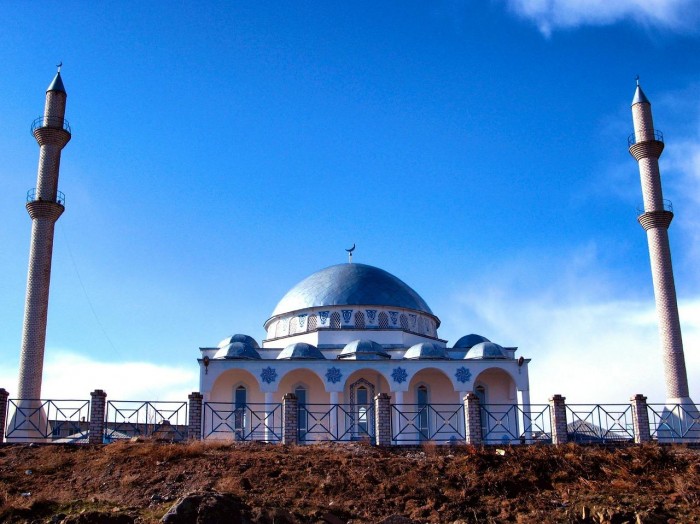 Yup, yet another 'Stan' country makes it to the list! Kazakhstan is home to a majority Muslim population, so you can bet that you and your fellow Muslim pals will have a hassle-free and enjoyable time here. Notable places to visit would be Kok-Tobe Hill for the best view of Almaty (the capital of Kazakhstan), Medeu for some skating/skiing fun, and the Big Almaty Lake for the most incredible scenic views.  
10. Sri Lanka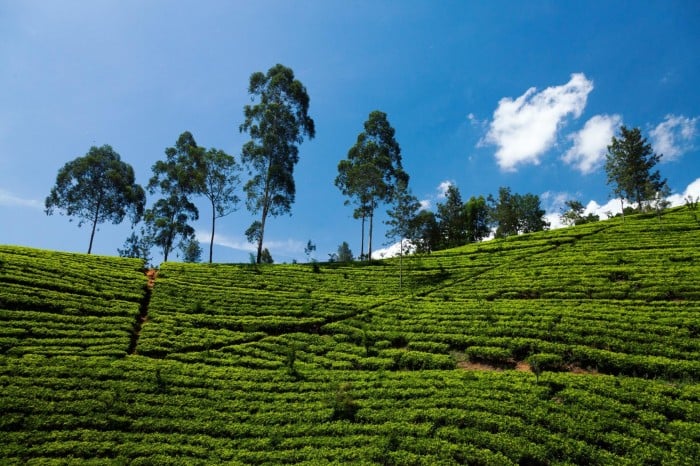 Sri Lanka is a multi-religious country, with a mix of Theravada Buddhists, Hindus, Muslims, Christians and more. Because of the large Muslim community (almost 10%), halal food can be easily found all around the country – majority of the fast food chains are halal-certified, and numerous eateries are Muslim-owned. Some places that may be of interest to Muslim travellers are Dawatagaha Mosque and Ketchimalai Mosque – and not to mention the country's beautiful beaches, jungles and tea plantations, Sri Lanka's an up-and-coming destination for 2017, so go get going!
11. Singapore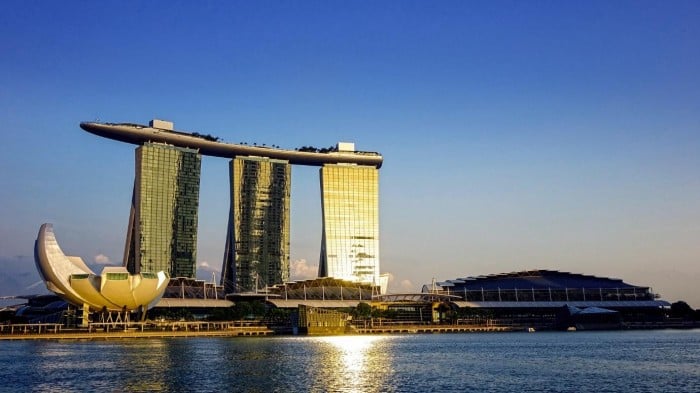 Singapore's a country that prides itself on its multiculturalism, and around 15% of its population are Muslims. A minority, but Muslim travellers can be sure that halal food is easily available! There's always at least one halal stall in a food court, and plenty of restaurants and cafes are halal-certified. On top of that, you can easily find mosques as they are situated all around the country.
Also read: 12 Delicious Halal Buffets in Singapore You Must Try
Muslim-friendly cities
12. Hong Kong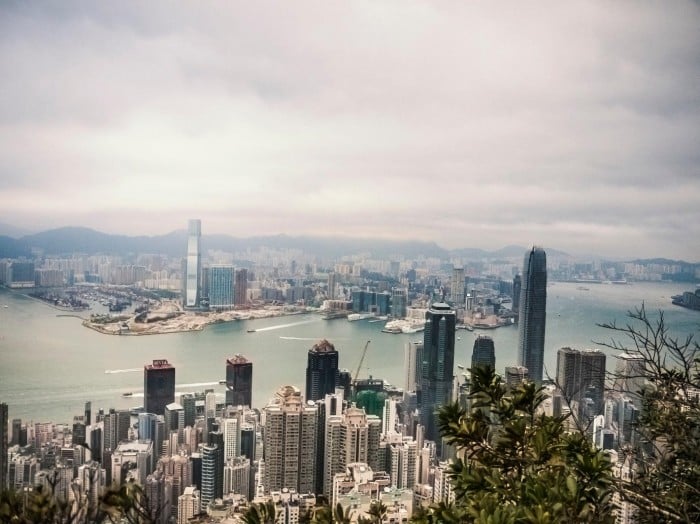 It's true what they say – no trip to Hong Kong is complete without a dim sum feast. But what do you do when you can't find some halal dim sum? No worries! Just head down to the ever-famous Islamic Centre Canteen for the best authentic halal dim sum you will ever have. If convenience is your priority, I suggest staying in the Wan Chai area, where it's just brimming with halal local food. Aside from that, it's best to check out this comprehensive list of other places you can eat at while you're there.
13. Cape Town, South Africa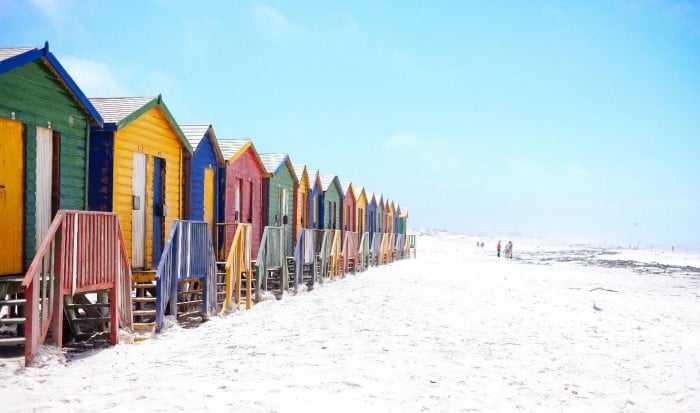 Any visit to Cape Town is sure to be full of fun and adventure. You'll be lucky if you can fit everything you want to do within a week, because there simply is too much to do. While it's famous for its beaches such as Camps Bay, Muizenberg Beach, and Boulder's Beach, the most notable attraction here is Table Mountain, which is parked within the Table Mountain National Park. For a more Muslim-friendly experience, you can choose to stay in the Bo Kaap area – this predominantly Muslim area alone houses nine mosques.
14. Kazan, Russia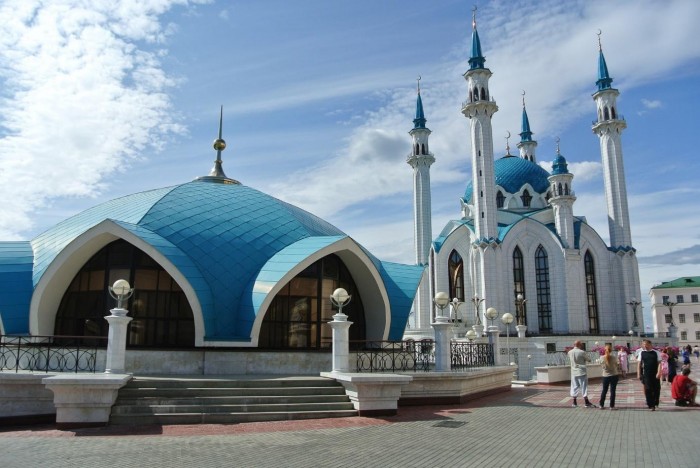 When you think of cities in Russia, Moscow and St. Petersburg will probably come to mind. Let us bring Kazan to your radar. Kazan is the capital of the Republic of Tatarstan, and the predominant faiths in this city are both Sunni Muslim and Orthodox Christianity. One thing you simply must do while you're here is to go for a walking tour of the mosques to properly view the stunning Muslim architecture and learn about its interesting history. For example, the Qolsharif Mosque pictured above was once the biggest mosque in Europe (outside Istanbul) and was rebuilt in 1996 after Ivan the Terrible destroyed it in 1552.
15. Xi'an, China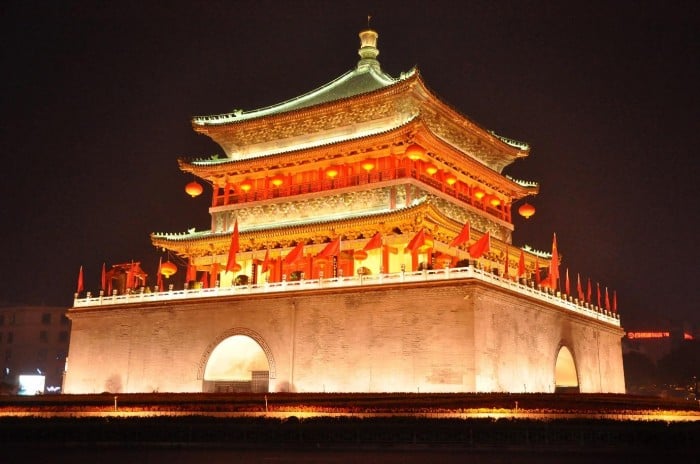 If you're dying to experience Chinese culture without experiencing the pains that come from visiting a country that's not Muslim-friendly, Xi'an's the place to go. It's the first city in China to be introduced to Islam, and it still hosts a sizeable Muslim community today. Take a stroll down the Muslim quarter and you will be spoiled by all the delightful eateries that line the area. Then make a trip and see the Terracotta Warriors, also a UNESCO World Heritage Site.
16. Zanzibar, Tanzania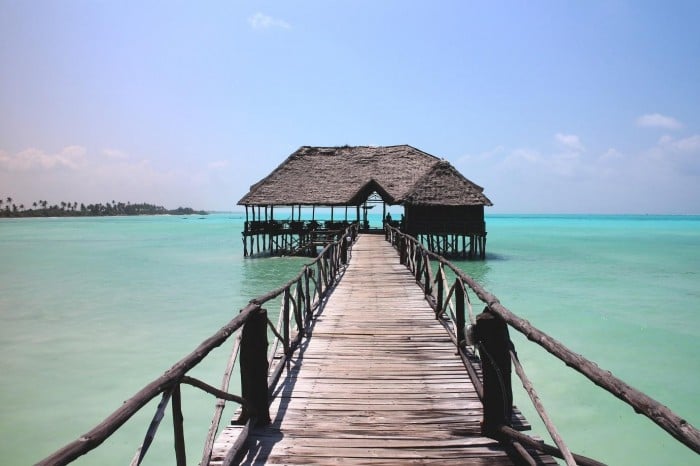 Yup, you read that right! People often believe that any country in Africa is unsafe, but that simply isn't true. On the contrary, Tanzania is probably one of the safest countries in this continent. Zanzibar is home to the most beautiful beaches and architecture – and of course, to sweeten the deal, Zanzibar has a majority Muslim population, so halal food and mosques will be easy to find. Time to go, go, go!
17. Berlin & Munich, Germany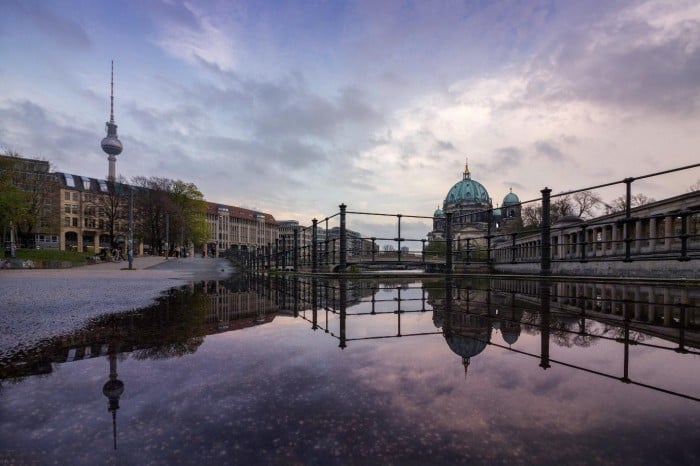 Another option for you halal-conscious peeps is Germany! With over 5 million Muslims living in the country, it would be madness if these cities aren't Muslim-friendly. Make sure to stop by both Berlin and Munich – not only are they the cities with the highest percentage of Muslims, they're also the best cities to stop by for a lesson in history. Sounds like the perfect start to a Europe trip?
Also read: 10 Muslim-Friendly European Cities With Easy-to-Find Halal Food
Time to check those calendars and start planning your next adventure!