Contributed by Nomada How Far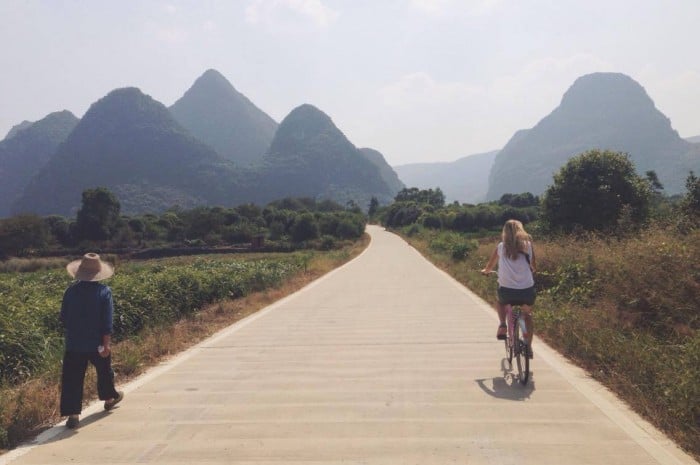 From the bustling city to the calmness of the countryside in just two hours of travelling. The diversity in its geographical landscapes, the great (and sometimes bizarre) food and the culture of China has appealed to us for a long time.
Travelling through this country first looked difficult because of the language barrier, the extreme difference in culture and the overpopulation. But it was a great experience! It became our starting point for our travels around Asia because it was the perfect way to indulge ourselves in the Asian cultures and their way of life.
When we arrived in Hong Kong and started planning our itinerary, we didn't found any useful information online on what to choose as our next destination, considering Hong Kong as a starting point. That's why we want to share our one-month itinerary with you, so you can get to see some of the coolest things that China has to offer too!
Also read: 5 Challenges I Encountered on My Virgin Trip to China
Practical information
When to go
The weather in China can change swiftly when travelling significant distances between different regions, so plan accordingly. Also, it is advised to wear layered clothing when hiking. Overall, the best time to visit China is in autumn (September until early November) and in spring (March until May), when it's not too warm and dry. The summer months fall in rain season, and it can get too hot to travel around. In the winter months, it will get extremely cold in the north.
It is absolutely not recommended to travel around during the Golden Week (1–7 Oct), Labor day (1–3 May) and in the summer & winter Holiday season. We made the mistake of going into mainland China on the first day of the Golden Week. Everything gets more expensive and scoring (cheap) train tickets and good hotels are difficult in those periods. The whole population of China is travelling around to their families and visit all the cool stuff that you also want to see.
Getting around
Most cities have a very good and efficient metro system. Some cities don't have a good subway system yet but hiring a bicycle or taking a taxi is easy and cheap. Taking a local bus is also really cheap (usually ¥1 to ¥2) but you need to know where to get off because there aren't always bus stops provided. Just let the driver know where you want to get off upfront.
Long-distance transport is overall pretty good. Domestic flights are sometimes cheaper and a lot faster than overnight trains. Taking an overnight train can also be fun and adventurous, so we recommend to take that instead of a plane. Taking a bullet train is also possible to cover a lot of ground in just a couple of hours. If you are taking a train, it is recommended to book your tickets 2 or 3 days upfront with a booking agency online. We always used China Highlights and were overall very content with their service.
Accommodation
Accommodation can range from really cheap to expensive. It all depends on the way you want to travel. But overall, most of the hotels offer very cheap rooms. You can sleep in hostel dorms for less than ¥10 if you are travelling on a tight budget. Most of the time, you'll need to pay a deposit for the room, so don't lose your deposit receipt as you'll need it to get your deposit back when checking out.
How to stay connected
As you may already know, China has blocked a lot of social media platforms, Google services and news websites. To get around China's great firewall, it is recommended to install a VPN service that will legally change your IP-address so that it seems that you're working from America instead of China. This way, you can stay in touch with family and friends without a problem.
We tried different VPN-services and can say that we can definitely recommend ExpressVPN. They offer a speed test to see which VPN-connection is the best, are easy to set-up and offer a 30-day money back guarantee.
WiFi connections aren't always reliable as well so it's recommended to buy a local SIM card so you always have a decent internet connection on your phone or can make a WiFi hotspot for your laptop. The best place to buy one is on your arrival at a Chinese airport or in Shenzhen train station, where they understand a little bit of English and can help you to choose the right package. China Unicom appears to offer the best service and is also very cheap.
Hong Kong
Recommended time of stay: 5–7 days

If it's your first time in Asia, we recommend starting in Hong Kong. Even if it isn't your first time, Hong Kong is a great city to start your trip! And the best thing is that most citizens don't need a visa to stay there up to 90 days. It's the perfect place to soak in the East Asia vibe. Hong Kong is a bit of a combination between the West and the East. Head to Mong Kok for the hustle and bustle of the markets and to eat local street food. Or go to Hong Kong Island to see all the skyscrapers from Victoria Peak. Hong Kong is surrounded by beautiful lush forests and islands which make it a perfect hiking destination.
Hong Kong is also one of the best places to apply for your Chinese visa! For most of the countries, it's best to apply for your Chinese visa in your home country, OR in Hong Kong. It turns out that applying in Hong Kong is usually easier and cheaper than in your own country. Use a visa service like Forever Bright for convenience, so you have more time to explore the city.
Also read: 15 Coolest Things to Do in Hong Kong
Yangshuo
Recommended time of stay: 3 days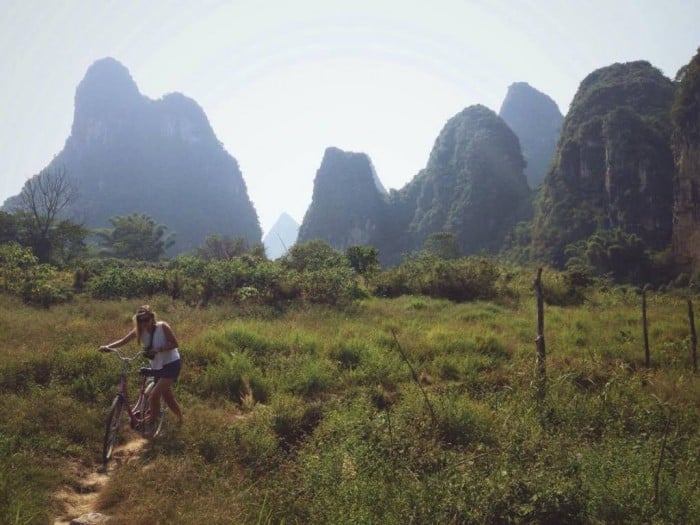 Enjoy the beauty of the famous Li River and the surrounding karst mountains by making a bamboo boat trip along the river or taking a bicycle around the gorgeous countryside. Yangshuo itself feels a little bit too touristic – get a guesthouse out of town in the countryside or next to the river to get the real experience of Yangshuo. We can recommend Pu Yue Ju Rural Resort. The rooms are very cheap for what you get, and they serve delicious food! The owner is really friendly and helped us a lot with showing the best routes to explore Yangshuo by bike. They also made sure we could take a private boat tour of the countryside, all the way to the part of the river where there were no other tourists.
TIP: It's also possible to first travel further to Guilin and take a boat tour from Guilin down the river to Yangshuo to see more of the Li River. However, this is very touristic with a lot of big boats on the river which spoil the views.
How to get there
Approx. time of travel: 11–13 hours
Take the East Rail Line in Hong Kong to Lo Wu Station and go through customs to get the Chinese stamp in your passport in Shenzhen. When you're through the whole customs process, head to the bus station by going up the stairway and follow the signs on the walkway. Here you can take a sleeper bus to Yangshuo for around ¥250. They leave every evening at 7.30pm. You can buy tickets upfront at China Travel Service in Hong Kong or the ticket office in the bus station.
Zhangjiajie National Park
Recommended time of stay: 4 days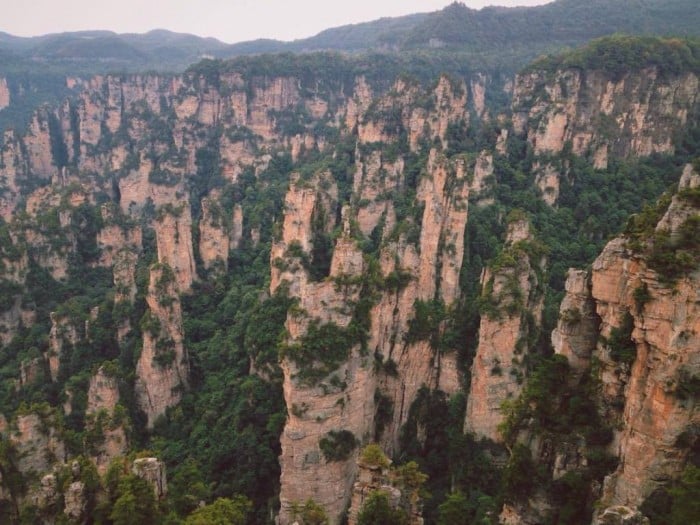 Zhangjiajie National Park is considered one of the most beautiful places in China. For some people, it's better known as the "Avatar Mountains". Here, you can see the unusual limestone rock formations that rise for hundreds of meters above the ground high into the clouds.
It is no wonder that the Wulingyuan Scenic Area became a UNESCO World Heritage Site. The park is huge, and one needs at least three days to see the whole park. There are a couple guesthouses in the park itself, but they appear to be not that good. So we recommend staying in Wulingyuan, close to the park's entrance. The entrance fee of the national park is ¥248 in high-season and ¥139 in low-season.
Besides the national park, it's possible to visit the Yellow Dragon Cave and Tianmen Mountain, where you can walk over a glass walkway on the side of the mountain.
TIP: Bring your student card to get a nice discount on the entrance prices. This applies to almost every touristic attraction in China. Not a student anymore? In some places, their English is so bad that it's even possible to get a student discount with your driving license or another card with your picture on.
How to get there
Approx. time of travel: 18 hours
Take the express bus from Yangshuo to Guilin bus station which costs around ¥15 and takes 1.5 hours. Walk 10 minutes to Guilin's train station and take the afternoon bullet train to Liuzhou. From here you can take the night train that arrives in Zhangjiajie around 8.30 am.
Beijing
Recommended time of stay: 5 days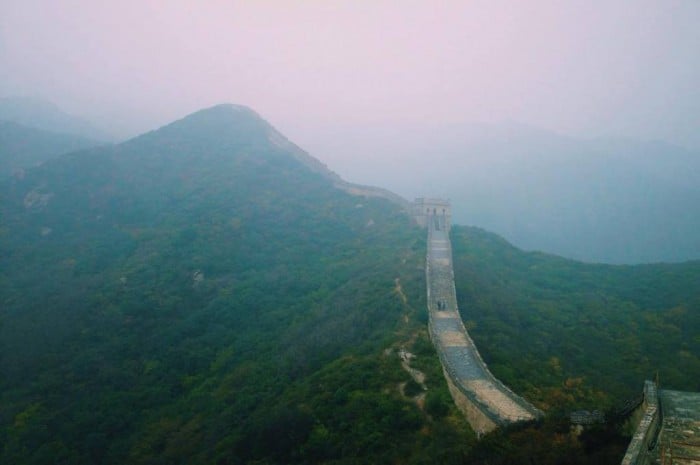 China's capital city is the perfect starting point to see one of the seven wonders of the world, The Great Wall of China. Just make sure to go see this "ten-thousand-mile long wall" on a not-so-touristic segment like Jinshanling, for example.
Take some time to visit Beijing's other gems like the Forbidden City, Tiananmen Square and Temple of Heaven. Taste the local speciality, Beijing Roasted Duck or go to Wangfujing Snack Street to eat all sorts of bizarre foods. We recommend taking a bike around town so you can easily discover the narrow streets of the old hutongs and districts.
How to get there
Approx. time of travel: 24 hours
There are direct trains from Zhangjiajie to Beijing, but they take approximately 24 hours. We first took a local bus from Wulingyuan to Zhangjiajie train station and hopped on a train towards Changsha. There, we took a night train towards Beijing that took 14 hours. The difference of total travelling time isn't a big difference, but we preferred not to sit on a train for 24 hours. It's also possible to take a flight from Changsha to Beijing.
TIP: If you're not keen on such a long travelling time, it's possible to visit Shanghai first. We skipped this because we heard that it was similar to Hong Kong, plus it would be a bit of a detour.
Huashan
Recommended time of stay: 2 days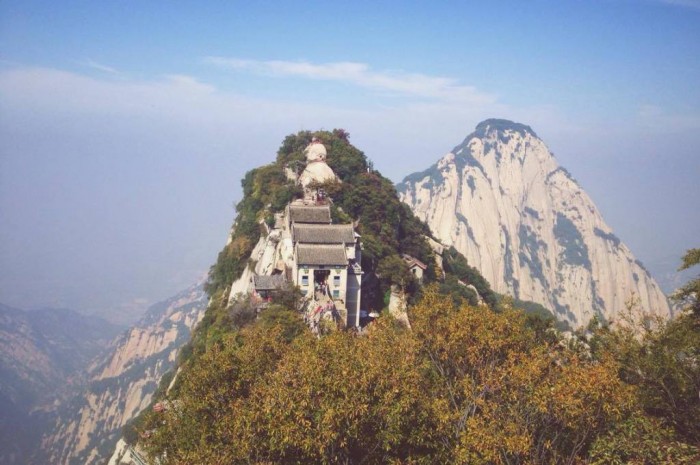 Here you can hike the "most dangerous trail in the world". But don't let the name trick you. It's not really that dangerous and you don't need to be a skilled climber. They call it like that because it can get very steep with staircases made on the side of the cliff. There are also two via ferratas, one known as the famous plank walk along the cliff. As you may already know, the Chinese build cable cars on almost every tourist attraction that otherwise requires a lot of hiking. But we recommend the challenging walk towards the top. Prices are ¥180 in high-season and ¥100 in low-season and half of that with a student card.
TIP: Check booking.com for guesthouses in Huashan town at the start of the hike. The mountain is accessible 24 hours so you can camp or stay in a guesthouse on the mountain too! Wake up early to see the sunrise from the top; you won't regret it!
Also Read: How We Survived the Most Dangerous Hike in the World
How to get there
Approx. time of travel: 5 hours
The fastest way to get there will be the high-speed train from Beijing West to Huashan.
Xi'an
Recommended time of stay: 3 days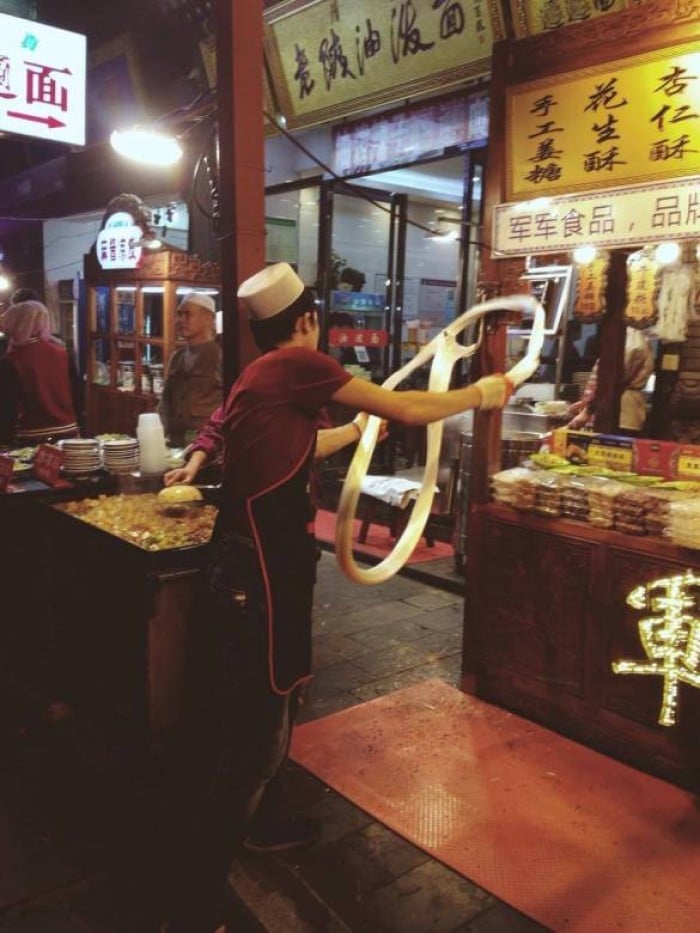 Xi'an is known as the ancient capital of China and once the end of the Silk Road. Get some of the best local food in the Muslim Quarter or take a bike ride around the city walls to see great views from the towers. One of the main reasons to visit this city is to see the Terracotta Army. Try to do this with a guide because there is a lack of decent English information on-site.
TIP: We had a great stay in the Xi'an See Tang Hostel. The staff spoke good English, the rooms are nice and cheap, and the hostel has a beautiful terrace where you can sit and relax!
How to get there
Approx. time of travel: 2 hours
Take the bus from the bus station close to the main entrance of Mount Huashan to Xi'an. The bus will drop you off at the Xi'an train station after a 1.5-hour drive. Of course, it's also possible to take a train from Huashan towards Xi'an. Xi'an just has two metro lines which are not really convenient so it could be better to take a taxi or walk to your stay.
Chengdu / Leshan
Recommended time of stay: 4 days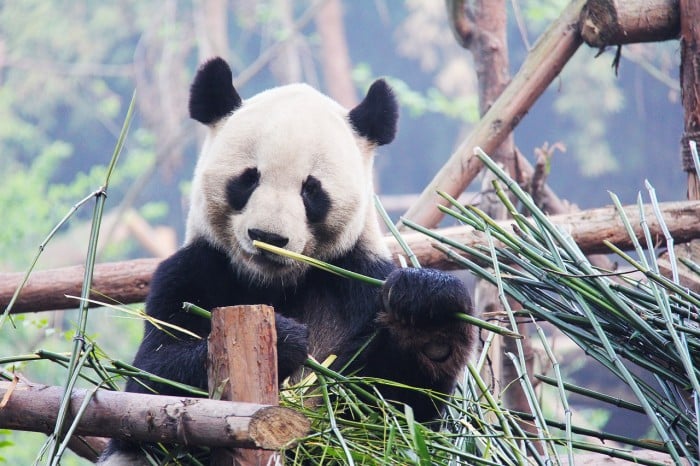 Chengdu is also known as "the home of the pandas". If you've always wanted to see, help and feed a panda, this is your chance! Chengdu has multiple research bases, but the Dujiangyan Base gives you the best experience. It's also the only place where you can hug a giant panda. But beware – this experience will cost you a good amount of money. There are also other cool things to do in and around Chengdu. Take a day trip to the 71 meters high Giant Buddha in Leshan. Which is the world's tallest Buddha and is carved in a red sandstone
There are also other cool things to do in and around Chengdu. Take a day trip to the 71-metre-high Giant Buddha in Leshan, which is the world's tallest Buddha and is carved in a red sandstone cliff. Combine your trip to the Giant Buddha with a hike to the top of Emei Shan, the most sacred mountain of Chinese Buddhism.
How to get there
Approx. time of travel: 16 hours
Take a sleeper train to Chengdu from the train station of Xi'an, or you can take a domestic flight of not even 2 hours between these two cities.
Kunming
Recommended time of stay: 3–6 days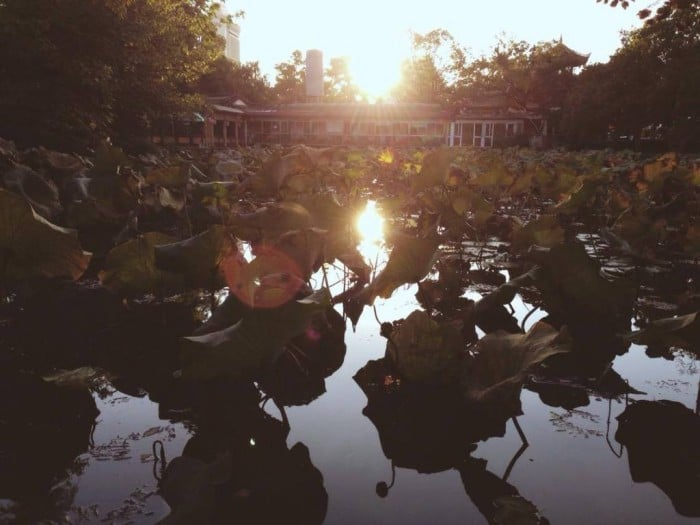 In Kunming itself, there isn't a lot to see actually. The Green Lake Park is worth a stroll to see groups of musicians and dancers, in particular on a Sunday afternoon. But Kunming is a great starting point for a lot of cool excursions. Visit the Stone Forest, a park that consists of limestone formations. It's best to go early (before 9pm) because otherwise, it will be packed with Chinese tourists. Plan a couple of days to visit the ancient towns of Dali and Lijiang, where you can hike the famous "Tiger Leaping Gorge" and enjoy the calmness of the countryside. In the South of Kunming, close to the border of Vietnam, lies the Yuan Yang Rice Terraces. It is one of the best places in China to see the natural beauty of these famed sights. It's best to check with your hotel or hostel in Kunming about how to travel to all these attractions.
How to get there
Approx. time of travel: 3–20 hours
By now, you are probably familiar with the deal. The sleeper train takes you to Kunming in approximately 20 hours. A flight is much faster, taking a little bit more than an hour. Booking ahead for your flight can make it cheaper than taking the night train. From the airport, take the airport shuttle bus n°1 to the last stop in the centre of town.
Kunming was our last stop because this was the cheapest city to get a flight to Hanoi. We followed this route during our one month in China, and hopefully, it can be a possible sample itinerary for you. If you have any questions about this one-month itinerary, what to do, what not, where to stay, … Don't hesitate to contact us.