Let's admit it. Most of us have had fleeting dreams of leaving the rat race behind in pursuit of our wanderlust. Yet, how many of us have actually got down to doing it? More often than not, we allow our fear of the unknown to take control and our travel dreams to take a backseat.
Chua Xinen isn't one to let that happen. In 2015, when she was just 26, this Singaporean girl left her job in the finance sector to answer to her true calling – travel the world. Within the next two years, Xinen had sojourned to 5 continents and 45 countries on an epic journey to learn more about our beautiful planet. Beginning her solo adventures from the unfamiliar territories of South America, this courageous girl then spent a great deal of time hitchhiking across the continent all by herself! Till today, Xinen continues her exploration around the world, relentlessly pursuing her burning passion for travelling.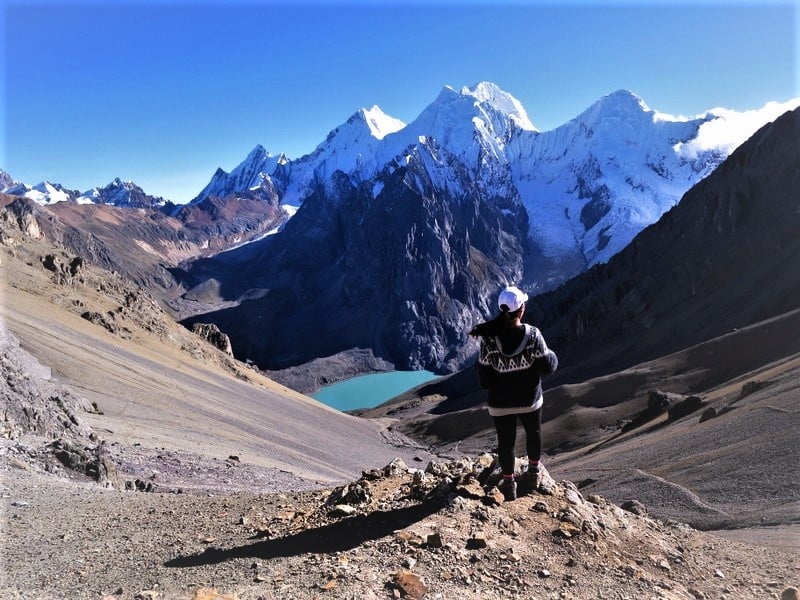 Recently, we had the opportunity to connect with Xinen for a snapshot of her interesting travels. Here's what we've learnt from our conversation with the Singaporean girl who had the courage to dream big, and to chase those big dreams.
1. South America is safe for female solo travellers
Contrary to conventional impressions that travelling in South America is dangerous and perilous, Xinen found the continent to be an amazing place for female solo travellers. "I never once felt that my safety was being or about to be compromised," she says.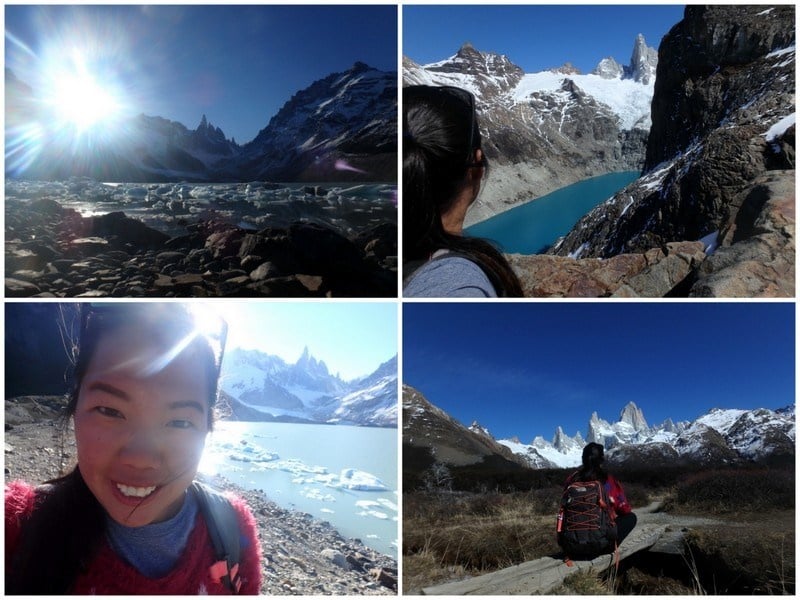 In fact, some of her best experiences were from her travels in Argentina! Hitchhiking 2,500km alone through the Carretera Austral, also known as the loneliest (and some say, treacherous) road in the world, she had the opportunity to marvel at the untouched beauty of the Patagonian ranges. Whilst on the road, she has also hiked through the majestic Laguna Torre, found a secret waterfall, and even spent two hours waiting for a roadblock to pass!
"I spent an amazing 8 months [in South America], and was absolutely shattered when it was time to leave," Xinen tell us. Her heartfelt words undoubtedly conveyed her fondness and love for South America!
2. Travelling is only as expensive as your need for comfort
"[While] there is a magical number of US$50 a day circulating the backpacking community, how much you need very much depends on your travelling style," Xinen shares. For her personally, she prefers budgeting US$55 a day just for the sake of prudency.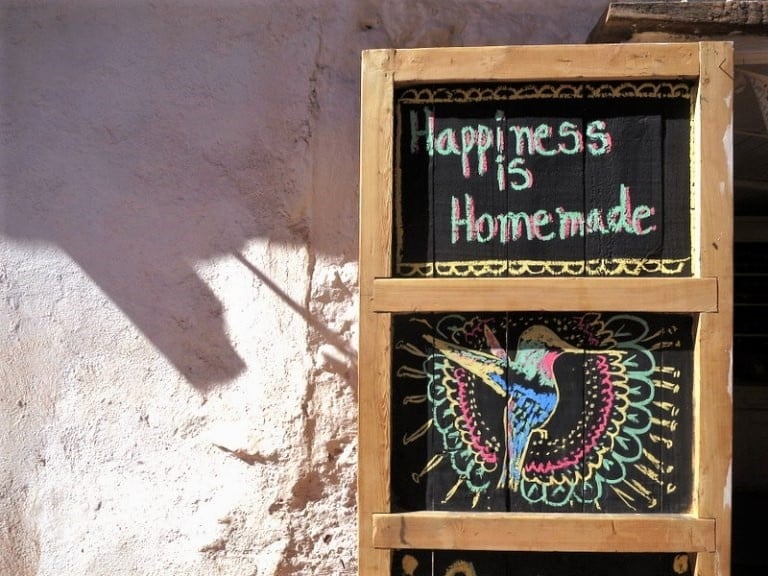 Staying primarily in hostels and eating mostly local food, Xinen is a true backpacker at heart. Saving on these aspects also meant that she could spend more on the necessary travel arrangements to obscure parts of the world – for instance, paying US$450 for a guide to hike through Peru's Cordillera Huayhuash, the world's most beautiful mountainous range.
When asked how she funds her ongoing travels, Xinen reveals that affiliate marketing on her travel blog and freelance travel writing, coupled with her savings from her previous job, has helped her tremendously. While it's no luxury, it's definitely enough to help her get by. As Xinen rightfully opines, "travelling is only as expensive as your need for comfort."
3. You are never really alone
One of the greatest impediment of solo travelling is the fear of being alone. However, Xinen tells us that there are countless like-minded travellers all around the world ready to befriend you. "A simple "Hello!" can make all the difference!" she shares.
For example, after nine days of camping in the Peruvian Andes together, Xinen has become close friends with her four hiking companions whom she had barely known before.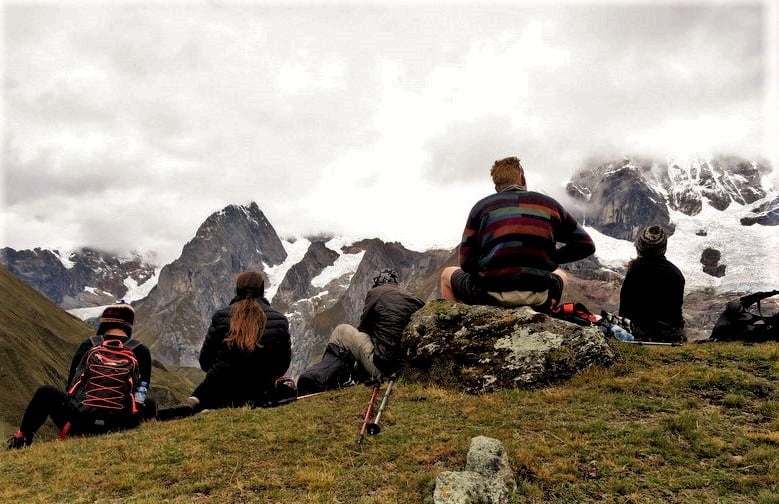 Interestingly, these strangers were the reasons why she had gone for the hike in the first place! They had all been part of a crew that travelled to Santa Cruz earlier, and she happened to be sitting nearby as they were discussing the hike. Somehow, they managed to convince Xinen to join them! While Xinen laughs over how it might have been the possible delirium from Santa Cruz that persuaded her to join four strangers on a nine-day expedition, she is thankful that she went on this once-in-a-lifetime experience where she made these lifelong friends.
In addition, she shares that hitchhikers who bumped into each other on the road would also trade tips with each other on what towns to go and where to stay for the night. Truly, you are never really alone unless you want to.
4. You should always travel with a goal
The most important piece of advice Xinen would give to aspiring solo travellers is to always have a goal while travelling. "Be it eating alone or learning a new language, or doing one thing that scares you every week!" she encourages.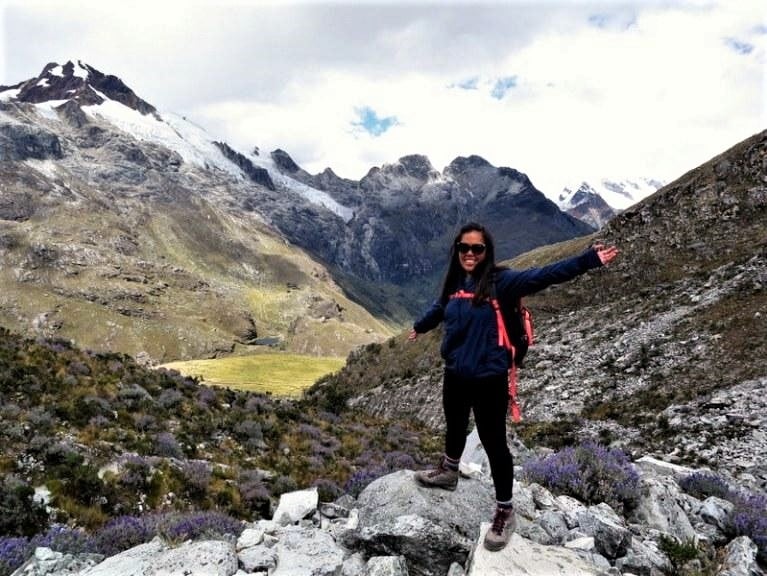 After two years on the road, Xinen's personal goal is to build a community that inspires and helps women go out and see the world. Through sharing her personal experiences on her travel blog, she hopes to encourage more female travellers to step out of their comfort zone.
"[A]lways trust your instincts and to keep a written journal of your experiences to see how far you've come and the amazing things you've achieved!" she adds. That way, even when you encounter difficulties on your travels, you can always look back and remind yourself of the reason why you are on this journey in the first place.  
5. Be spontaneous and courageous in your travels
As Xinen shares her travel stories enthusiastically, we realised that most of it were completely spontaneous. Take her Africa trip for example – it was never part of the plan until a travel buddy, whom she had just met on her travels, invited her to explore Africa with him! They then spent three months traipsing the continent from South Africa to Kenya on an incredible overland journey.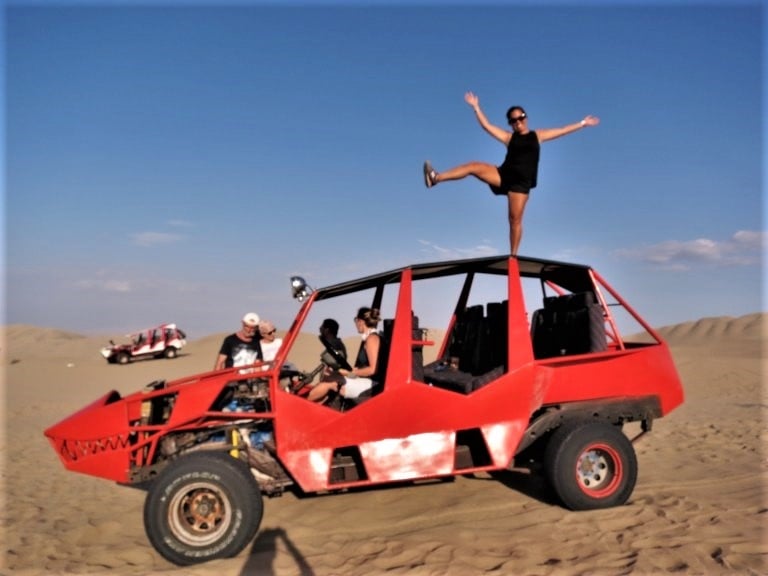 Of course, Xinen has had her fair share of heart-stopping moments. For one, she was almost left behind at the Peruvian border, as a result of a difficult Peruvian guard, with her backpack and belongings still on the bus. She's also had a close brush with corrupt law enforcement officials and even had to bribe an African police officer with cookies.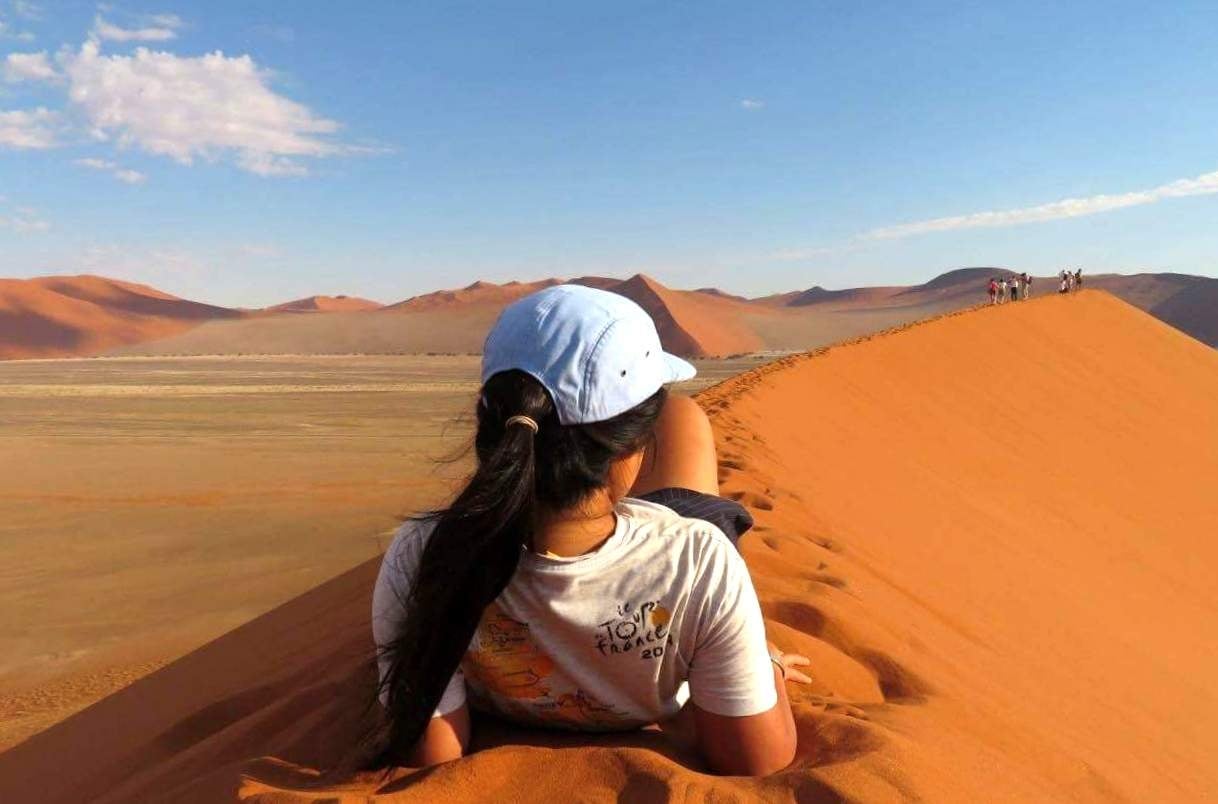 Yet, these experiences have only fortified her love for travel and helped her become a more resilient and street-smart traveller. "Never discount yourself [of] your ability to adapt to changes and be outside your comfort zone for an extended period of time," she tells us. Indeed, Xinen has shown that spontaneity and courage are qualities that will bring you to some of the most incredible adventures in your life!
6. Live with no regrets
"Looking back on my decision, I would not change a single thing about it," Xinen tells us firmly. While she faced many challenges along the way, she had no qualms that she made the right decision back in 2015.
Clearly, it was no easy task accomplishing this feat. Embarking on this journey meant leaving behind stability, familiarity and loved ones in exchange for a torrent of uncertainty. While Xinen admits that there was trepidation on her first day, she also fondly recalls how adrenaline and excitement from the very thought of experiencing the world dispelled any feelings of anxiety.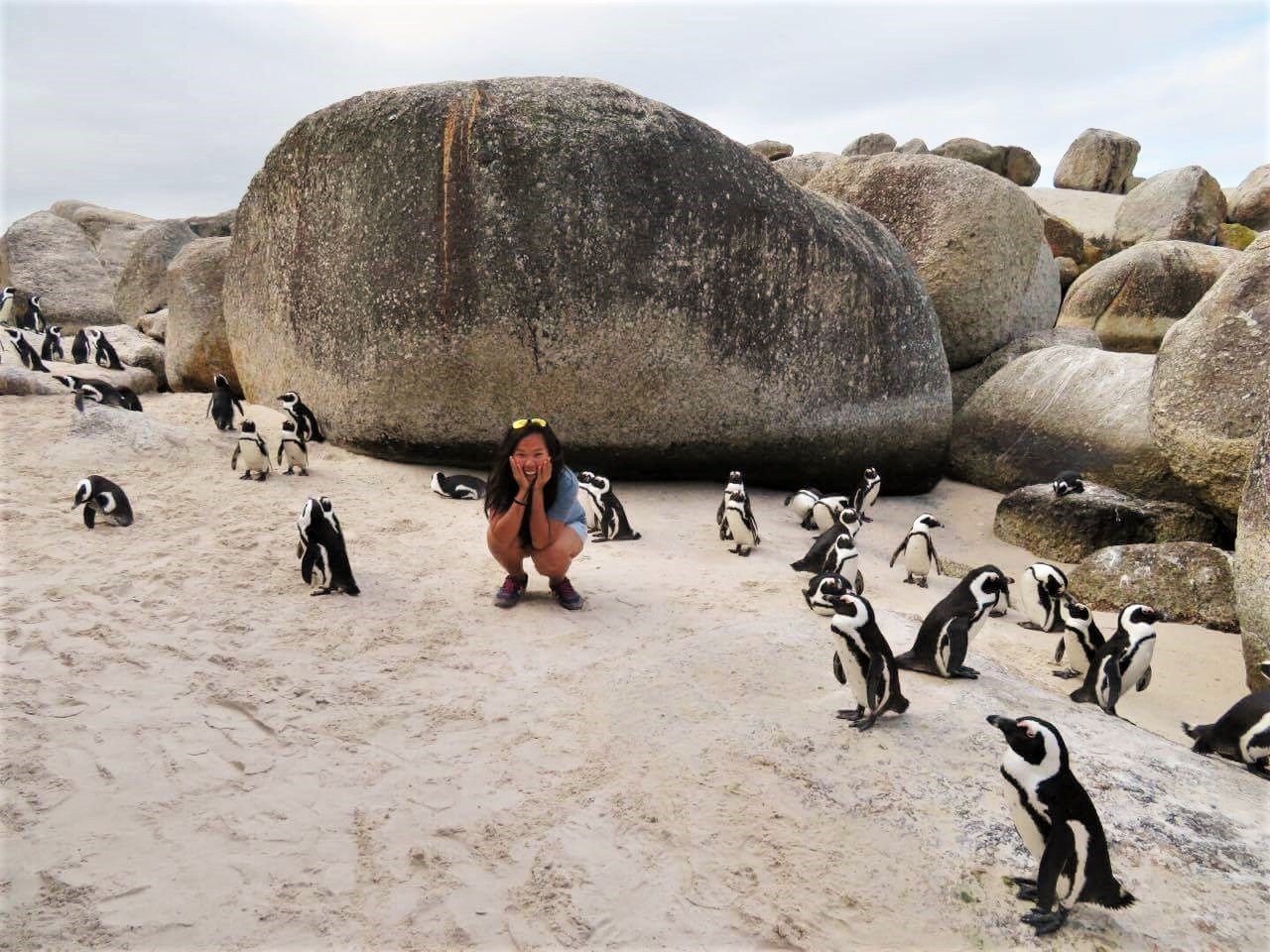 Standing firm by her favourite quote – "If your dreams don't scare you, they aren't big enough" – Xinen tells us about her ambition to continue exploring the world. "I've learnt that travel will always be a big part of my life [and] I never want to stop exploring this beautiful earth we have".
Xinen's parting words: I'm more than happy to connect with you
To all our readers, Xinen says, "If there is anything you want to know about travelling long-term, travel planning and trip itineraries or about each of the countries I've visited, don't hesitate to drop me an email, reach out on KoalaTravelstheWorld (her travel blog) or on any of my social media channels!"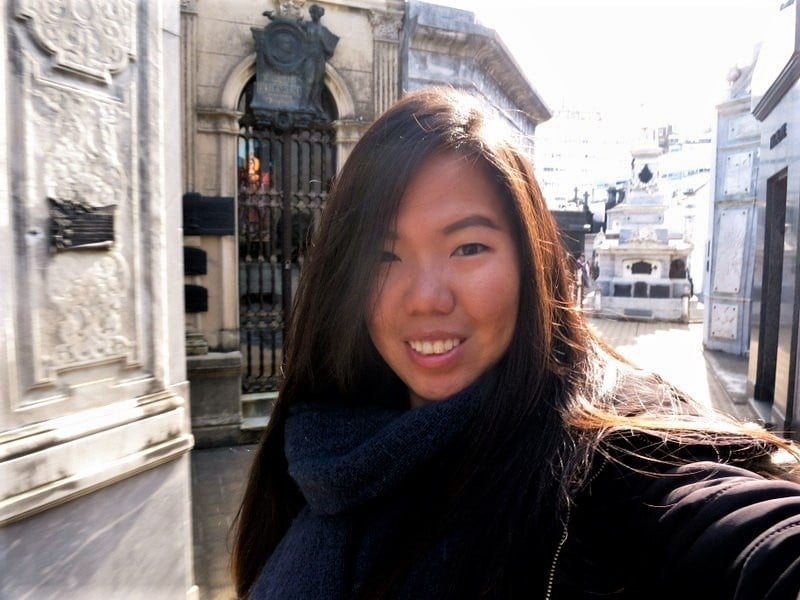 In two short years, Xinen has traversed some of the most inaccessible and secluded corners on this planet, made lifelong friends and experienced some of the most misunderstood countries in the world. More importantly, she has taken steps to pursue her passion for travelling against all odds. If you are inspired, we encourage you to connect with her for more fascinating stories and insider travel tips!
Finally, Xinen leaves with us these inspiring last words – "stop waiting for the right time or right people to travel with". Indeed, sometimes the most extraordinary journeys begin with a leap of faith!