Brisbane has matured into a bustling hub of culture and natural attractions, situated right between two of Australia's most pristine coastal stretches: the Gold Coast and Sunshine Coast. No longer content with being overlooked in favour of trendier cities, the capital of Queensland is packed with activities to satisfy every adventurer.
Also read: Find Your 'Perfect Next' Getaway: 11 Hidden Gems Raring to be Uncovered in Brisbane
Get your culture fix at QAGOMA
The Queensland Gallery of Modern Art houses exhibits from world-renowned artists like Picasso, Warhol and even Cai Guo-Qiang. Located along the picturesque Brisbane River, this gallery also showcases an extensive array of Australian art in the adjacent Queensland Art Gallery. Be sure to savour some of the scrumptious dishes at the GOMA restaurant once you've had your art fix.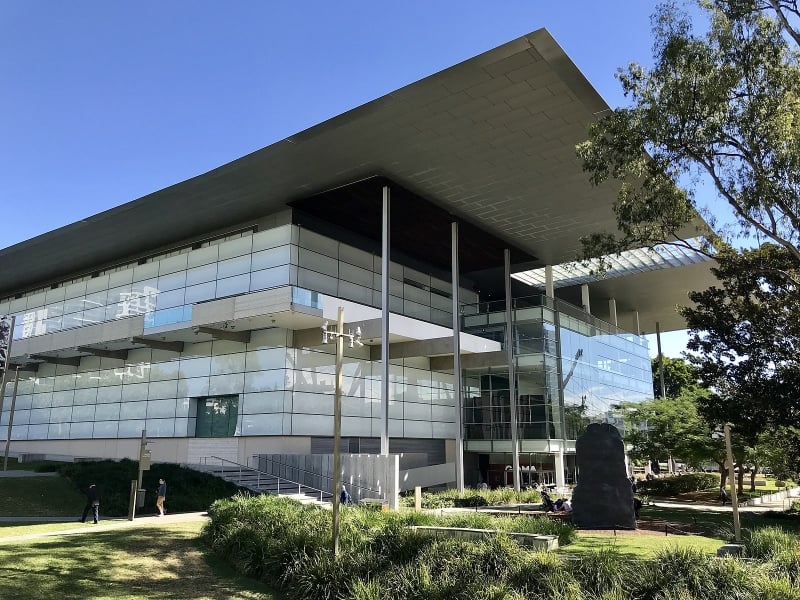 Take in Brisbane's views from Kangaroo Point Cliffs
The Kangaroo Point Cliffs offer an unbeatable vantage point of Brisbane, with less foot traffic than the more touristy South Bank Parklands. The Cliffs are more than 200 million years old, and make a great spot for rock climbing. You might even find the locals enjoying a barbie as they take in the view!
Spend some koala-ty time
Koalas are undeniably cute, that's for sure! The Daisy Hill Koala Centre is a fantastic educational outing if you're intrigued by these magical marsupials. Entrance is free, and you'll get to learn more about the resident koalas at the centre. If you have more time to spare, we suggest visiting Lone Pine Koala Sanctuary, where you'll get to interact with koalas while learning about the wildlife native to the Queensland region.
Unfurl the sails at Moreton Bay
With the WAGS (Wednesday Afternoon Go Sailing) club, sailing isn't just the preserve of the Brisbane elite, but open to all! The Manly Yacht Club hosts public cruises around the picturesque Moreton Bay every Wednesday, with the Royal Queensland Yacht Squadron where you'll find the best views of the gorgeous marina. Only 17km from the Brisbane city centre, this is a must-see for nautical fanatics.
Tuck in delicious grub at the best Brisbane markets
Brisbane markets can be found all over the city, with a variation of fresh produce market in almost every suburb. The quintessential Brisbane markets to visit include the Jan Powers markets at Queen St Mall and Powerhouse; the Davies Park Market and the Brisbane City Market. Expect to find a variety of cuisine that will satisfy the most ardent foodie.
Get schooled on its local history
The City Hall is a piece of Brisbane history that has stood the test of time. Originally built in the 1930s, this iconic piece of architecture is now used as a gallery and concert venue, as well as housing the Museum of Brisbane – which you can find on the 3rd floor. Entrance is free and you can even catch a ride to the top of the City Hall Clock Tower from the Museum.
Pick up some relics at Paddington
Antique lovers can while away the hours at the Paddington Antique Centre searching for their next find. If that doesn't take your fancy, mosey around Latrobe Terrace and grab a cuppa at one of the many coffee shops! It's a lovely spot to find some relics from yesteryear or to creating your own vintage collection.
Sunrise at Mt Coot-tha
Kangaroo Point Cliffs may have the scoop on some of the best skyline views, but Mt Coot-tha is undoubtedly a close second – and great for catching the sunrise. Easily accessible by car, you can see as far as Moreton Bay, with a network of winding bushwalks surrounding the lookout point and observation deck. In true Aussie style, expect to find a barbecue area ideal for getting your grill on underneath the stars.
Pop on down to South Bank Parklands
South Bank Parklands is where you'll find the beating heart of Brisbane; a charming expanse of greenery accompanied by buskers, restaurants and the iconic Wheel of Brisbane. Streets Beach is well worth a visit, too, as it's here that you can find some respite from the unrelenting Aussie summers. Think: Central Park meets the London Eye, and you'll understand why this slice of Brisbane is so popular with locals and visitors alike.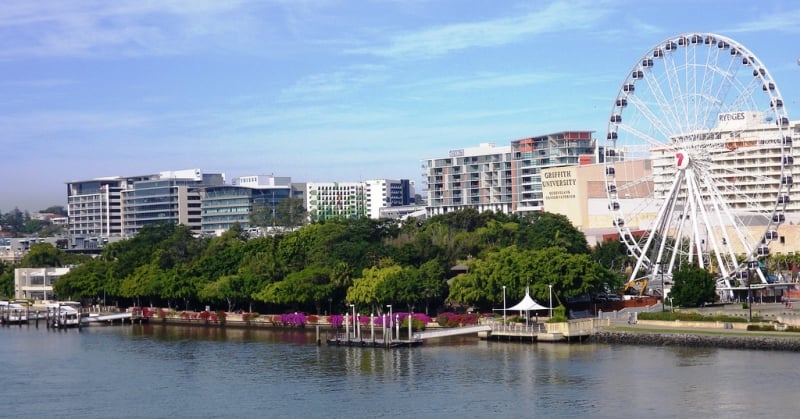 Also read: Top 10 Things to Do in Brisbane, Australia's Underrated River City
There you have it! Whether you're soaking up the views at the parks and outdoor spaces, discovering its lively restaurant and live music scene, or picking up antique pieces from its vintage shops, Brisbane brims with things to do aplenty and is certainly worth a visit.