Gyeongbokgung Palace and the Han River are undisputed must-see attractions in Korea. But aren't you bored of all these typical touristy sites in Seoul? Don't you want to explore off-the-beaten-track places that you probably won't find in guidebooks?
If you're nodding yes to all the above, check out Paju (파주) – The City of Arts, Nature and Beauty!
Located an hour's drive away in the northwest, Paju is a beautiful quaint town packed with artistic cafes, stylish indie shops and photogenic #ootd spots that can fill your Instagram feed for weeks. One can never imagine that this peaceful town is just a few miles away from North Korea and holds brutal memories of the Korean War.
A day trip to Paju is never complete without visiting these three quirky villages: Paju English Village (파주영어마을), Heyri Art Village (헤이리 예술마을) and Provence Village (프로방스 마을). They are all within walking distance to each other and can be combined in one trip. Every village has its own uniqueness and eye-catching traits that captured my heart.  
Here's a guide to everything you need to see and do in the three villages in Paju!
Paju English Village (파주영어마을)
1. Admire the European-style architecture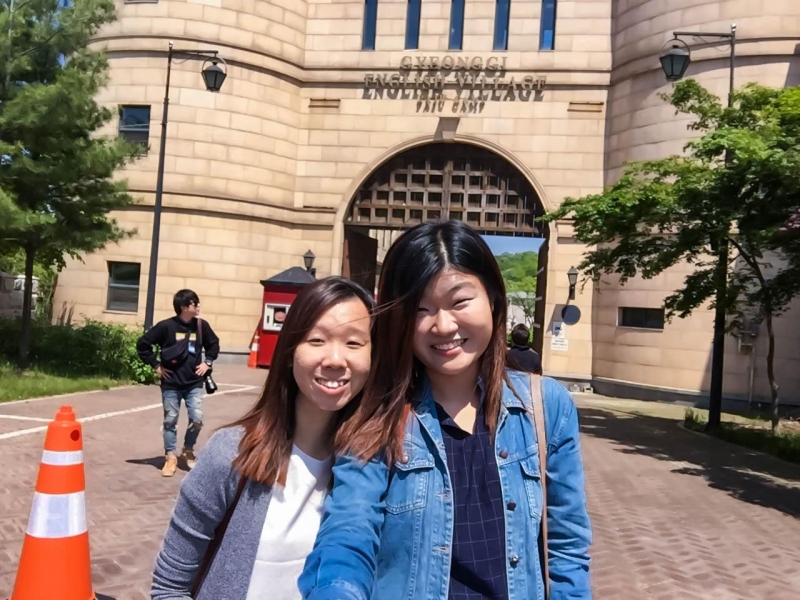 One should never miss a mandatory shot with the grand entrance arch of Paju English Village!
Nestled within stunning natural surroundings, Paju English Village, which has a classic European style architectural design, houses Greek Mediterranean style city halls, student dormitories and multiple shops ranging from cafes to offices. The village offers Korean students a unique educational environment for learning the English language. Studying in such a beautiful and exotic setting most provide these students with a mood boost!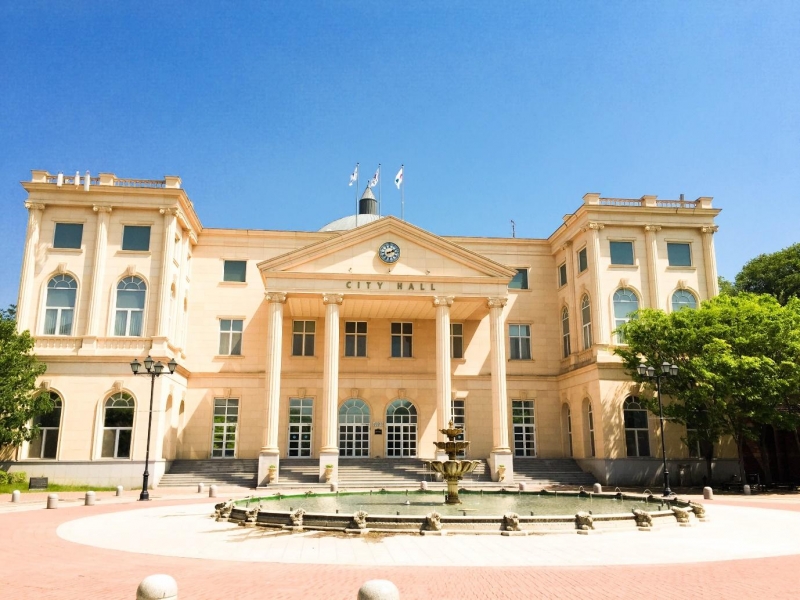 Sadly, the village was forced to shut down in mid-2016 due to low visitor count. The governor intends to turn it into a youth development centre to develop creative talents. But no worries! I did a quick Instagram search on the location tag of Paju English Village and as of 4 Sep 2017, the village still has their doors open, except all the shops are closed. But who cares about the shops?
2. Spot the fake Hollywood lookalike sign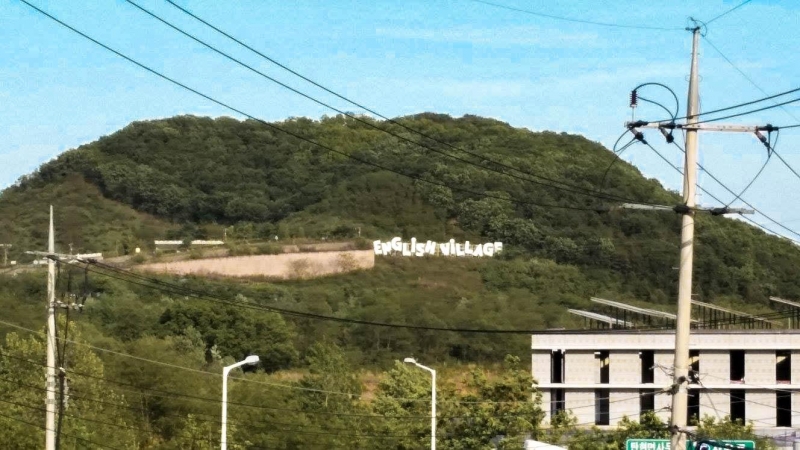 Korea has done a great imitation of USA's iconic Hollywood sign. Don't miss it when you're here!
3. Find all the filming locations in Running Man, Produce 101 and more!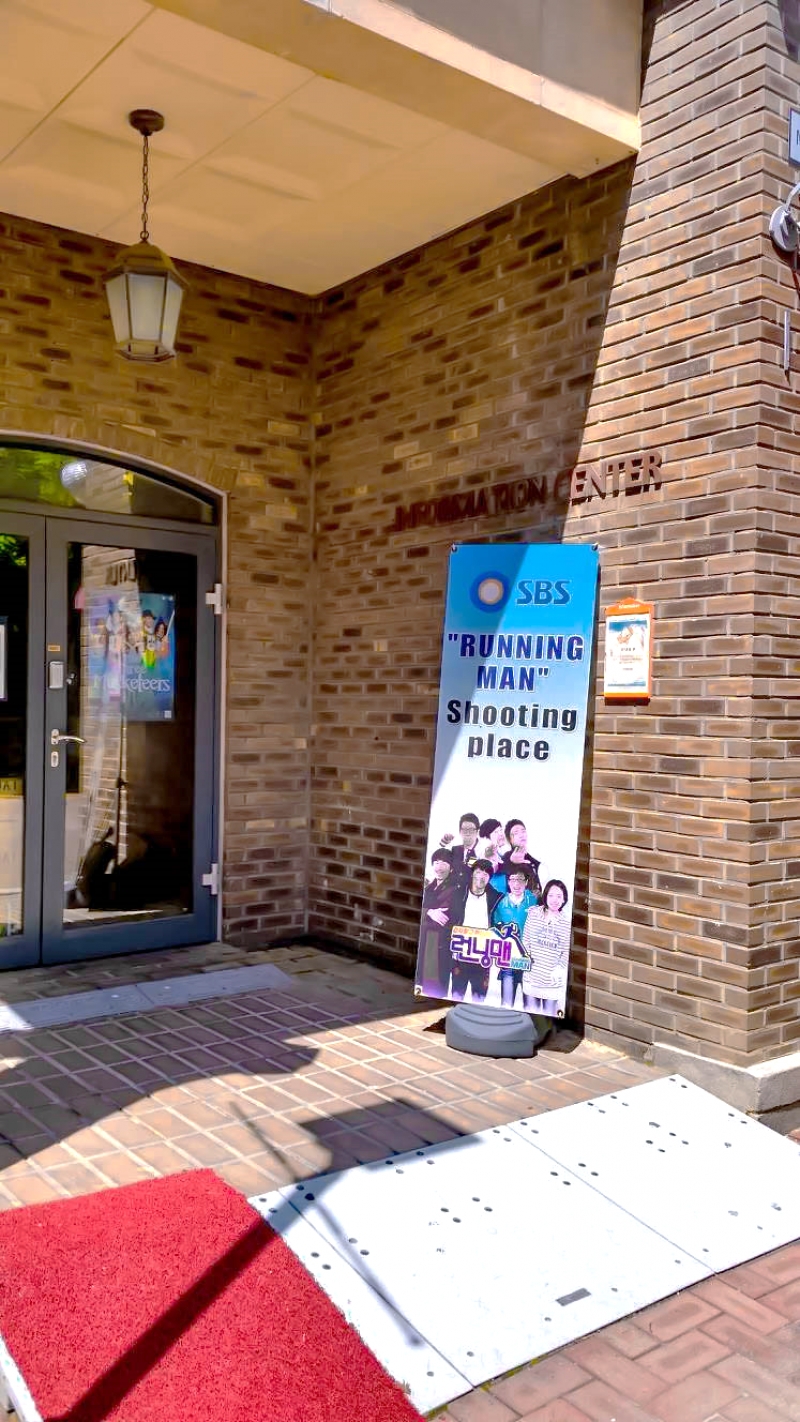 Calling all Running Man fans and SONEs, this is your chance to visit the filming location shown in Running Man episode 64 with SNSD! Now you can proudly say you've been there and done that.
Produce 101 Season 2 was also filmed here where the City Hall was transformed into a Hallyu Training Centre.
As of now, the village is used as a makeshift school for the Mnet Reality Survival Show – Idol School. One cannot help but wonder: is the governor really intending to turn the village into a youth development centre? Or a Hallyu Training Centre?
4. Nail that #ootd shot with Instagram-worthy backdrops
Ever wondered how to master the art of #ootd shots? Well, one can argue that #ootd shots aren't about what you're wearing but where the photo is taken at.
Now, time to snap away at these must-go #ootd spots in Paju English Village.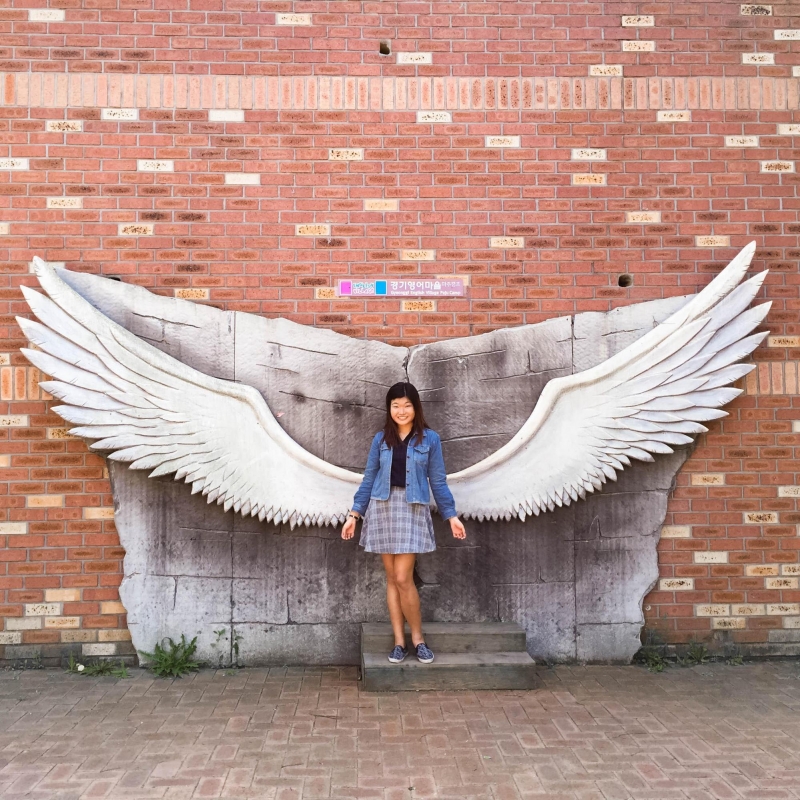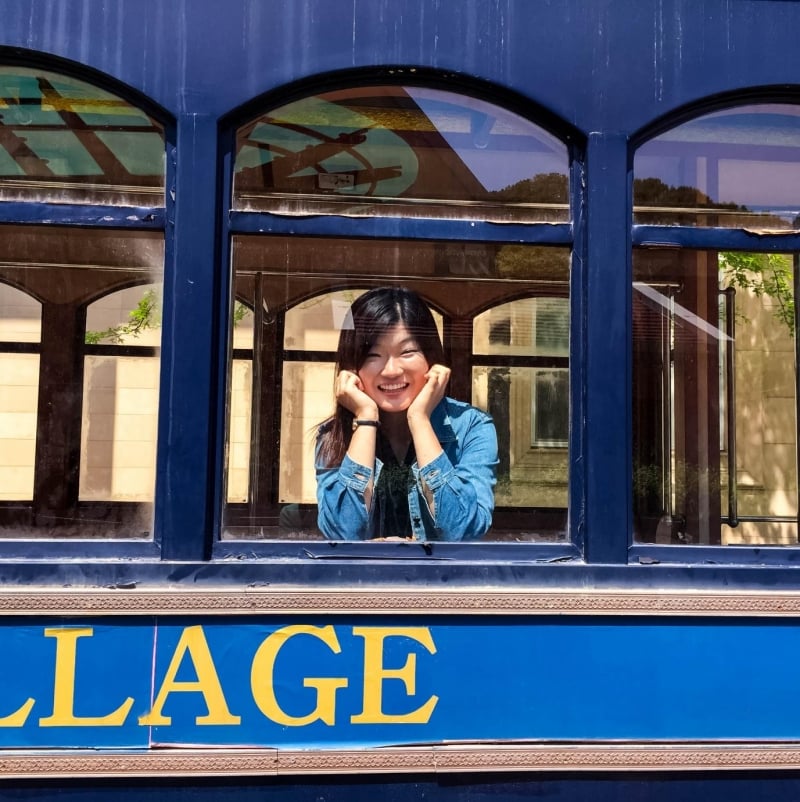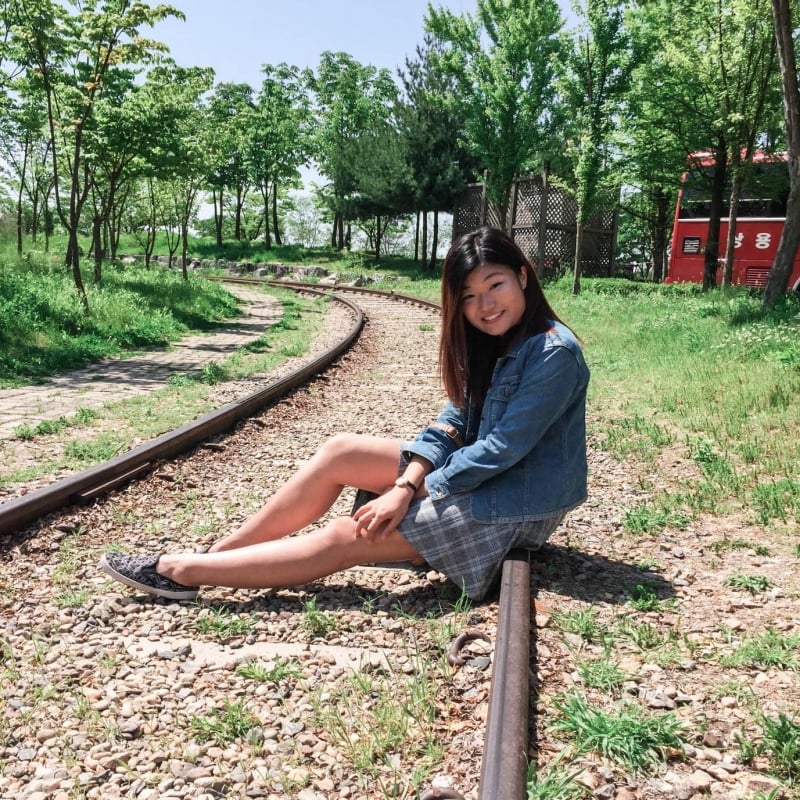 Heyri Art Village (헤이리 예술마을)
5. Appreciate the perfect juxtaposition of old and new in town
Whoever designed Heyri Art Village has mastered the blending of traditional and modern building elements to a T.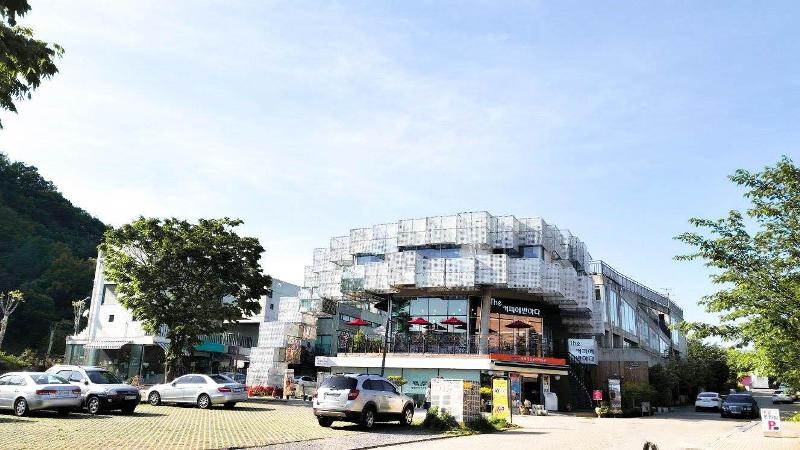 One can never imagine how these chic sophisticated buildings…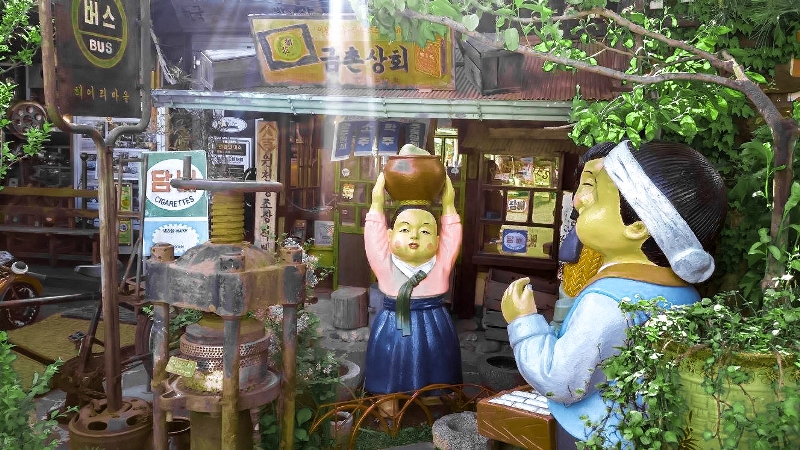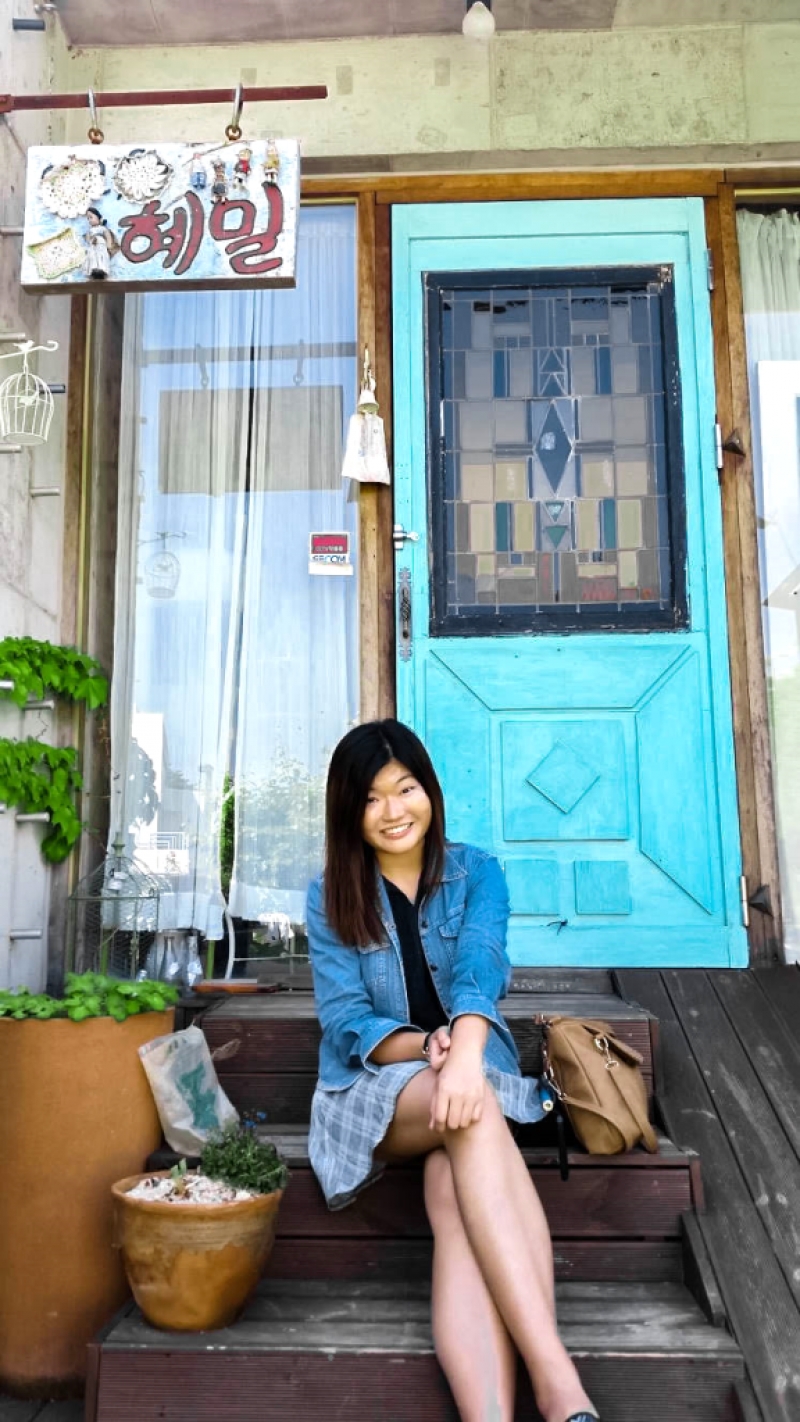 …can be housed together with these traditional shopfronts without looking out of place.
Heyri Art Village is one of the few artistic places in Korea dubbed as 'a melting pot of creativity' where writers, designers and creative talents gather. Stepping into Heyri Art Village instantly filled me with awe and admiration. Travel here to spark off your creative inspiration!
6. Search for "The Little Prince" on the rooftop building
Can you spot "The Little Prince" in this picture? This famous novel character in Korea can be found not only in Le Petite France but also in Heyri Arts Village!
7. Keep calm and chill on a wooden swing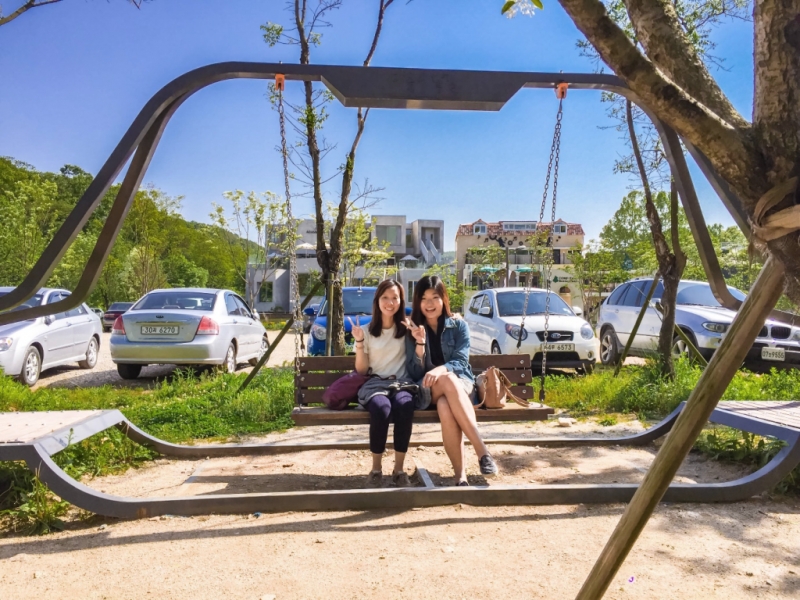 Soak in the slow and relaxed pace while talking about life.
8. Look out for the cute wall murals and characters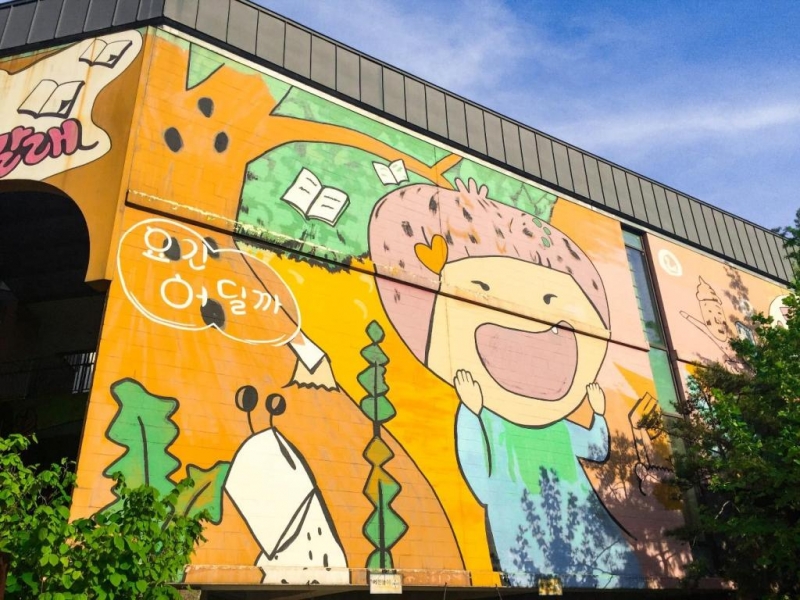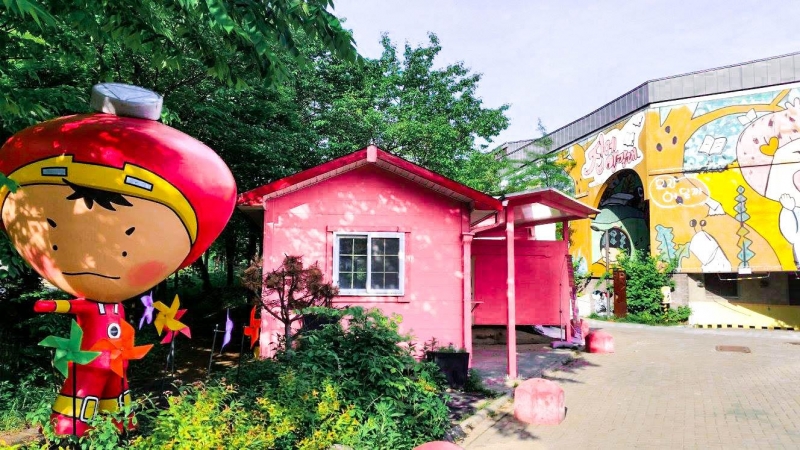 If you're a sucker for cute things, you won't be able to walk past these cute wall murals and characters without snapping away.
9. Have a chat with the convenience store's big panda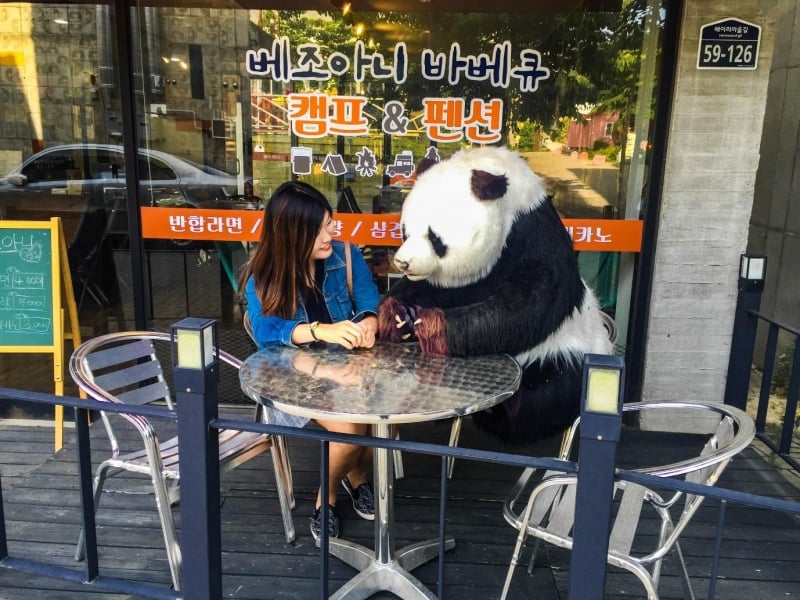 I think I fell in love with this cutie.
10. Climb up the GIANT chairs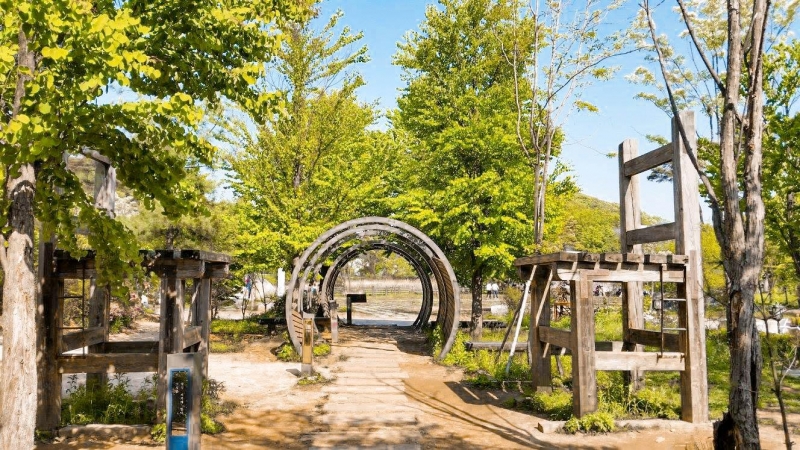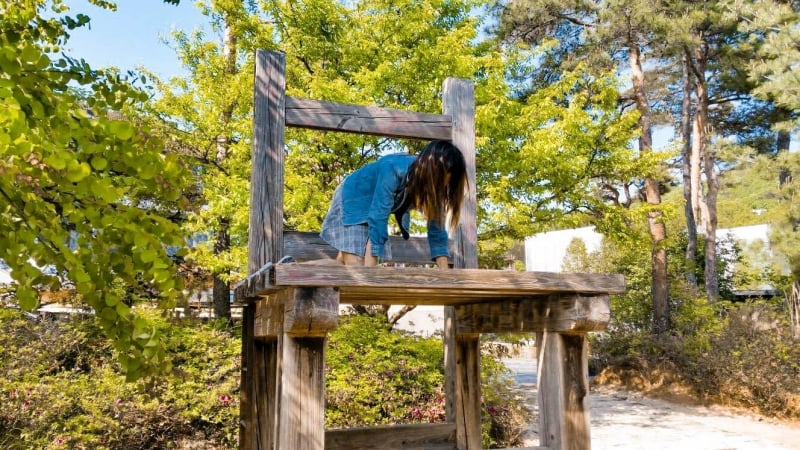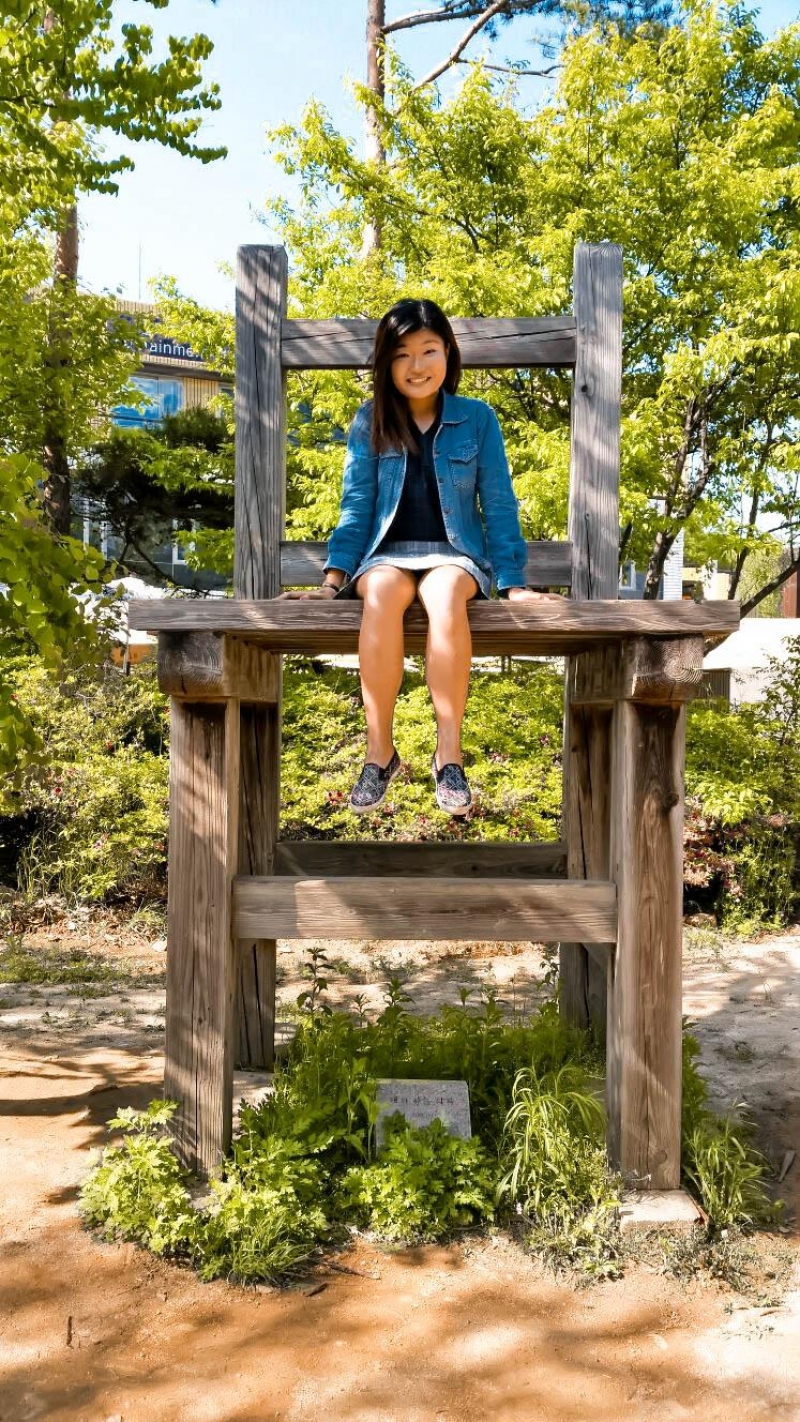 Pardon the unglam. This was what I did just for a photo with the famous giant chair that appeared on SHINee's Taemin and APink's Naeun We Got Married series. Haha!
11. Visit the famous cafes: The Chocolate Design Gallery and Farmer's Table
Disclaimer: I found these two highly-raved cafes online and would like to share my findings. I did not visit any of them personally. What a pity!
If you want to satisfy your sweet tooth and chocolate craving, the Chocolate Design Gallery is a must-visit. Designed like a giant chocolate bar, the Chocolate Design Gallery features a variety of delicious rich chocolate drinks like the popular Pure Hot Chocolate drink (6,300 won). For dark chocolate lovers like me, you can order drinks with a high cacao content of up to 85%. If you're up for it, add a shot of brandy for 500 won!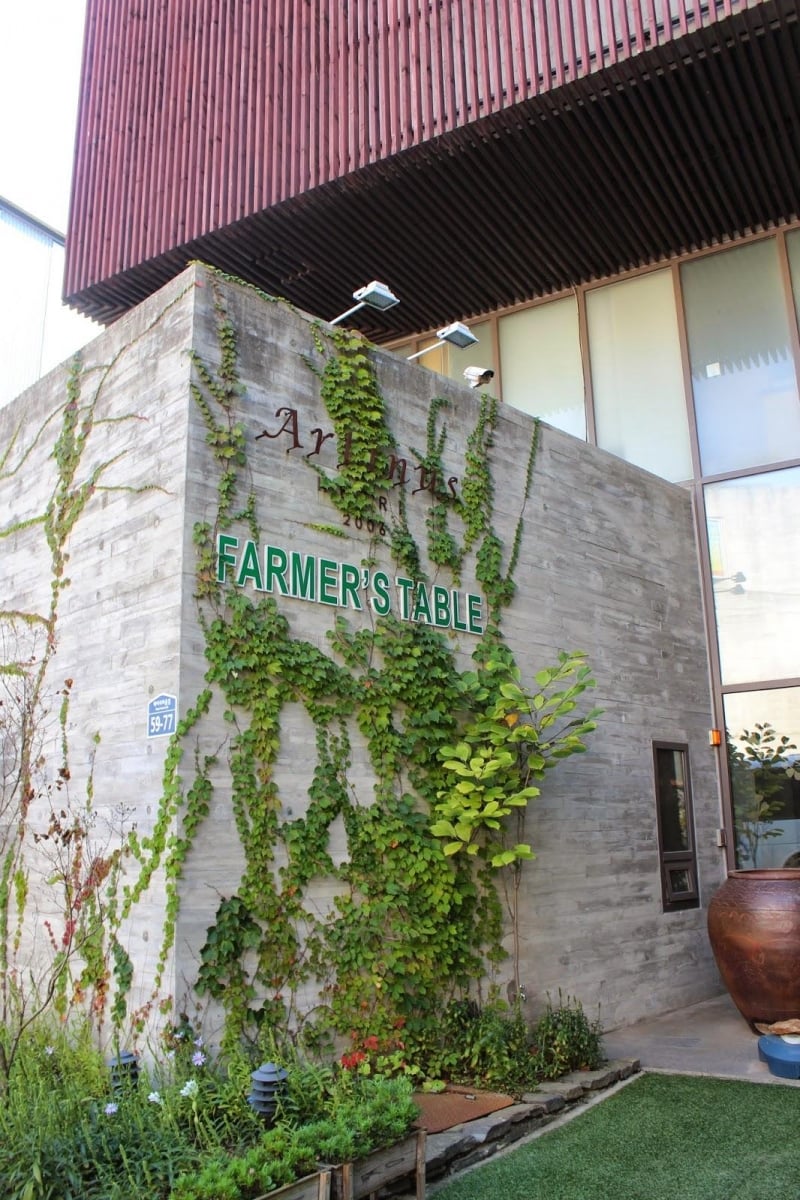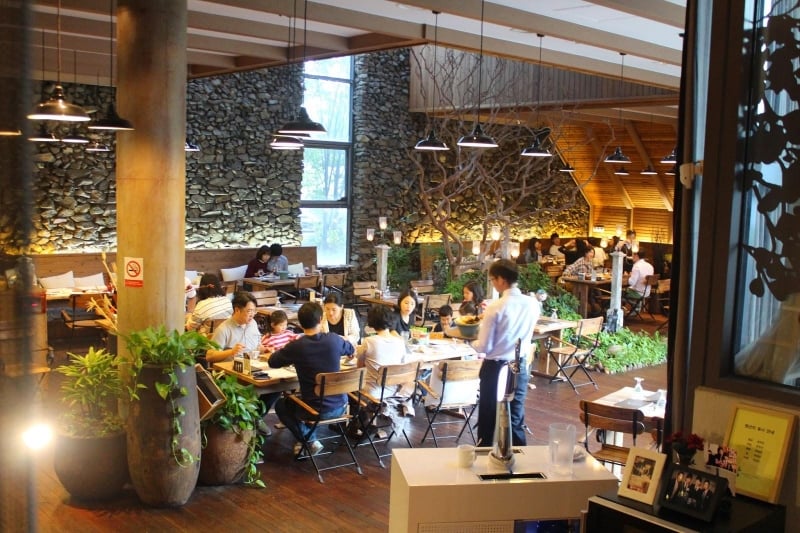 Does the interior of this "Farmer's Table" café look very familiar to you? Yes, it's the filming location of the well-known k-drama "Boys Over Flowers"!
Provence Village (프로방스 마을)
12. Strike a couple pose with the heart sign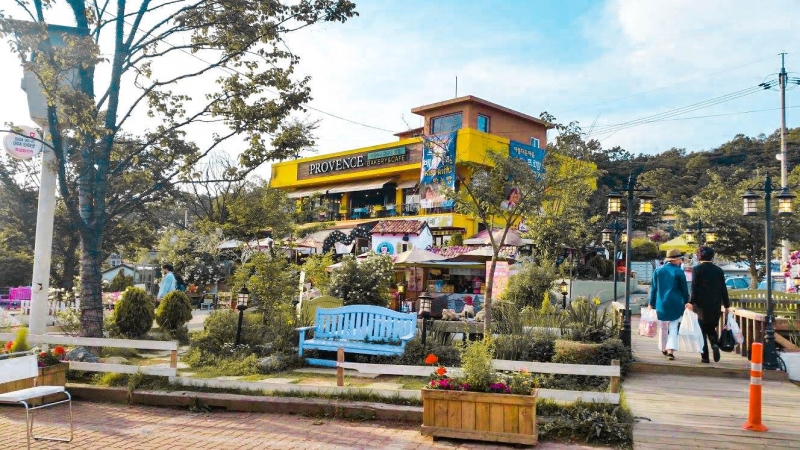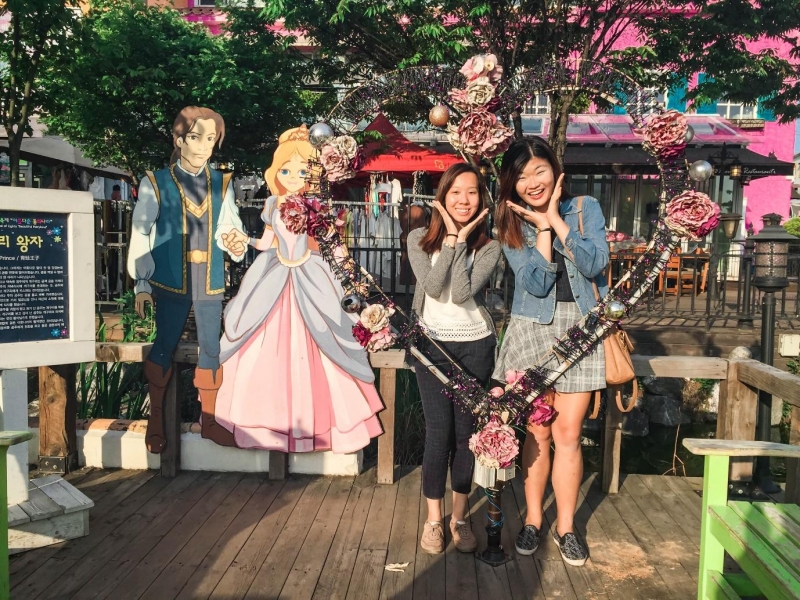 You'll be squealing with joy at how adorable the setting is.
Smack right in the heart of the village, you'll find a prince and princess standee with a beautifully decorated wired heart, giving the town a fairy-tale atmosphere. Stand in the centre of the heart, plant a kiss on your boyfriend's cheek, take a photo and ta-da! A perfect couple photo.  
13. People-watch from Ryu Jae-Eun Bakery House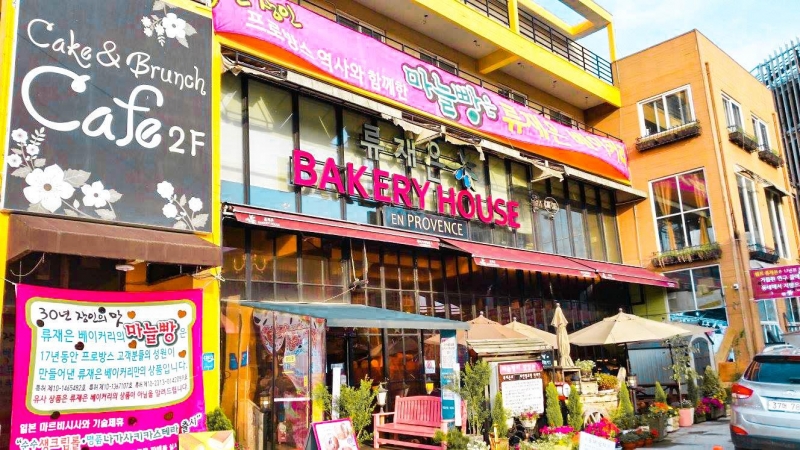 I stumbled upon this serene and quaint café called Ryu Jae-Eun Bakery House near the entrance and how glad I was to have decided to step in for a quick break. This vintage and rustic-looking café serves a wide range of mouth-drooling pastries and bread, perfect with a cup of hot or cold beverage.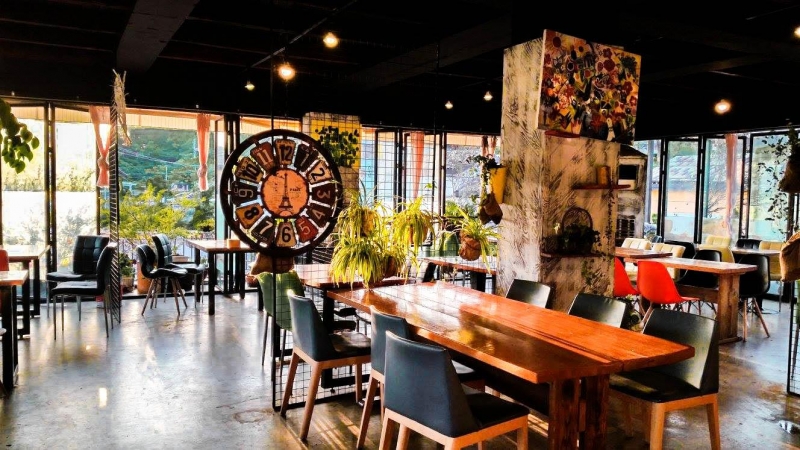 You'll be surprised to know that this small neighbourhood bakery is opened by a famous award-winning baker called Ryu Jae-Eun and doubles as a baking academy for young and aspiring bakers in Korea. Their garlic bread is highly-raved! However, the rise in large corporate bakeries has led to this bakery facing the danger of shutting down due to poor revenue. So guys, please visit and support this local Korean in his relentless pursuit for baking!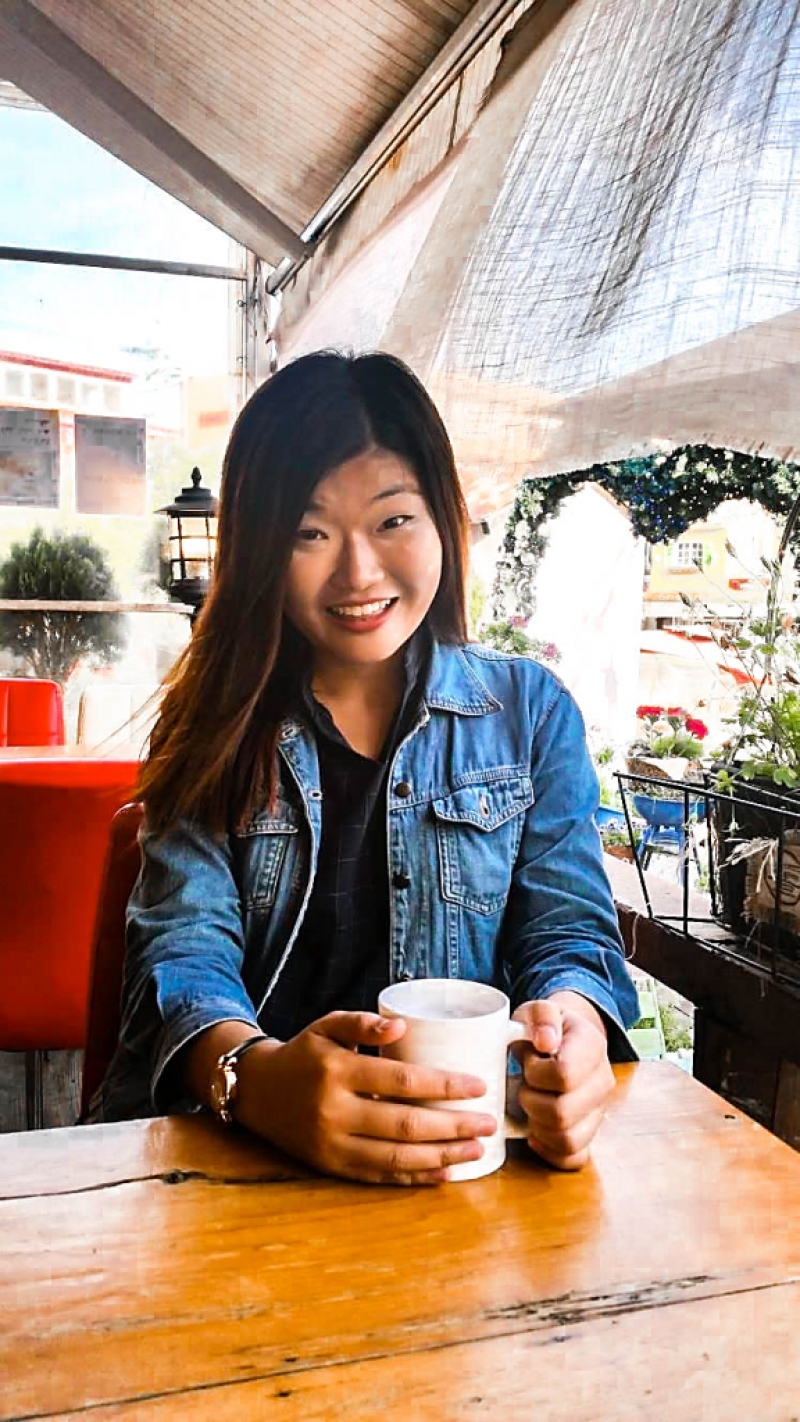 Sitting in the outdoors of this beautiful café, people-watching while warming my ice-cold hands with a cup of rich and creamy sweet potato latte is LIFE.
14. Hunt for filming location (again!)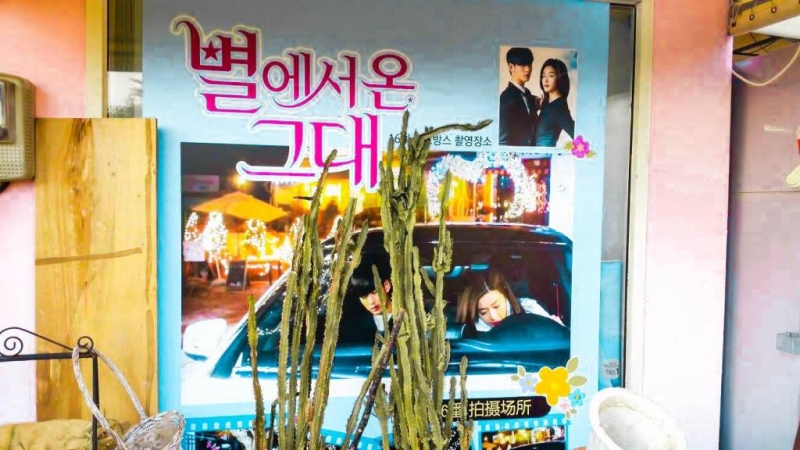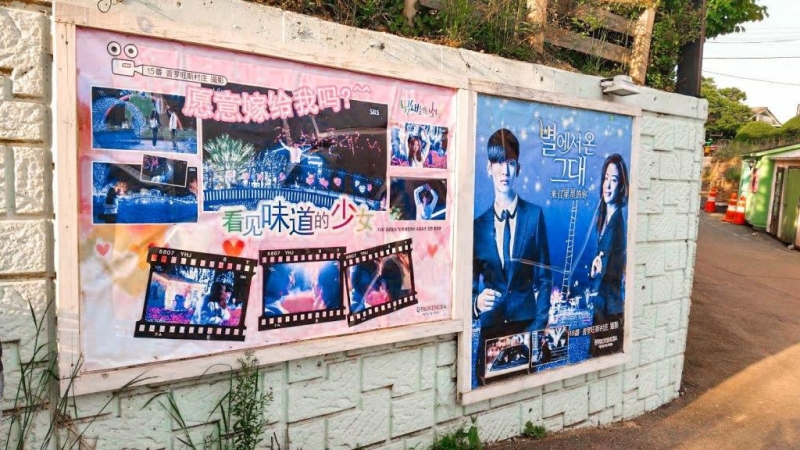 A k-drama addict at heart, I embarked on my hunt for filming locations again.
Do you know that Provence Village is well-known for being one of the filming location of The Girl Who Sees Smells and You Who Came from the Stars?
15. Explore more awesome photoshoot locations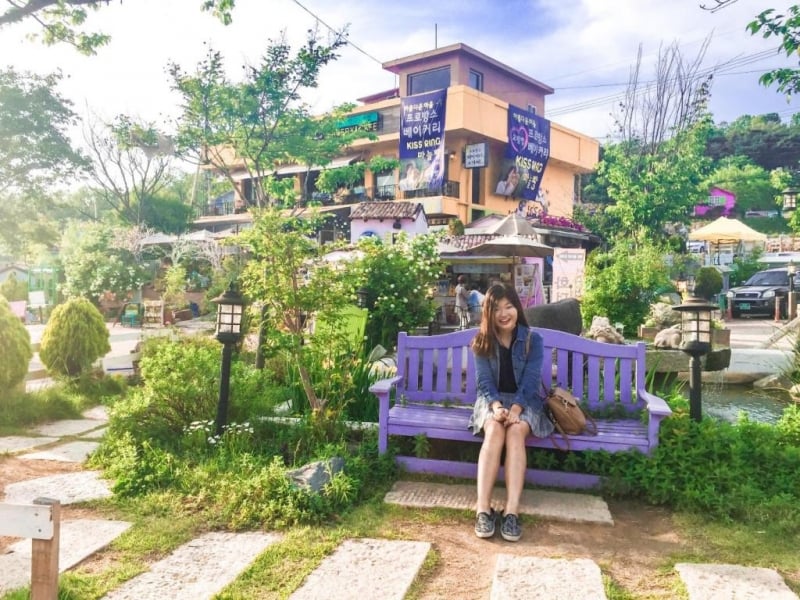 From brightly-coloured homes, cute storefronts to cheerful flower-lined streets, Provence Village is the epitome of an enchanting French village. Look at this pretty photo backdrop!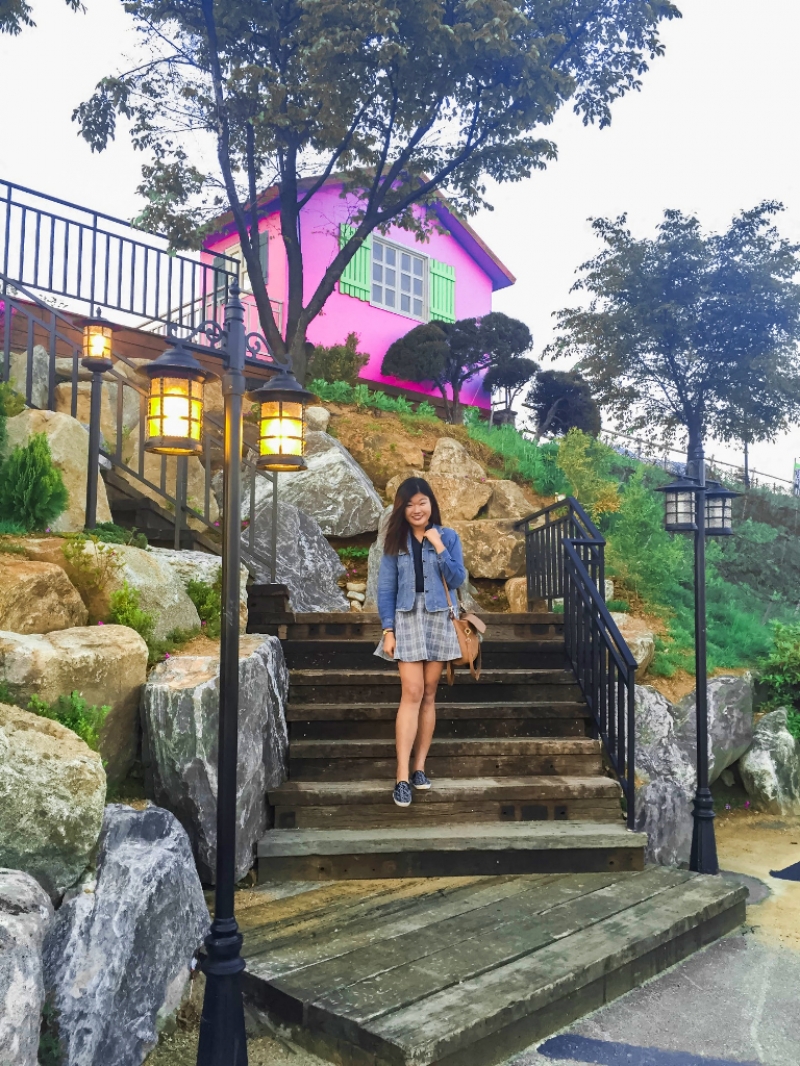 Even walking down the stairs can be a fabulous #ootd shot.
16. Watch the gorgeous evening sky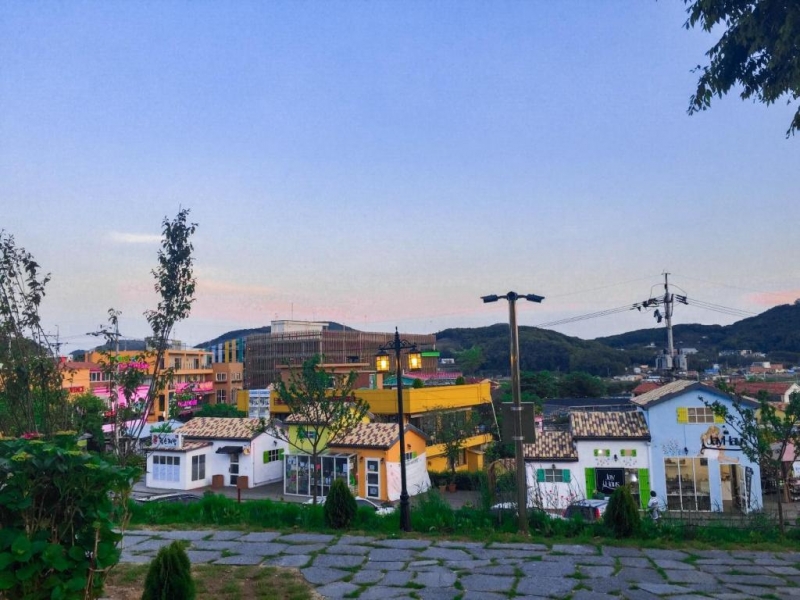 When night time falls, this whimsical France-themed Village will be transformed into a romantic late-night dating spot. Soak up the romantic night-time vibe by watching the gorgeous evening sky with your loved ones.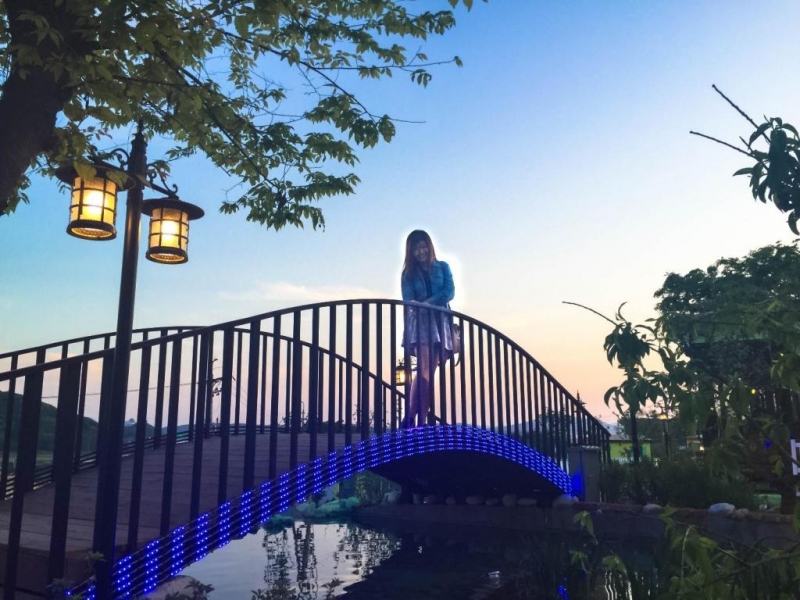 Of course, a photo with the gorgeous evening sky and brightly-lit LED lights must not be missed! But do remember to bring a high-quality camera that's good for night photography, otherwise your photo may come out terribly, like mine. Sobs.
Recommended itinerary & Directions to the 3 Villages

Take Seoul Subway Line 2 to Hapjeong Station (합정역) Exit 2. Then, take Bus No. 2200 (runs every 15 minutes) from the bus-stop outside the exit. Alight at English Village Bus-Stop (파주영어마을). A useful tip: Grab a spot on the left side of the bus for better views of the DMZ.
Heyri Art Village (헤이리 예술마을) is just a short walk away from English Village. If you love to wander and explore places, you can ask a few local Koreans for directions to walk to Heyri Art Village. Else, you can take bus No. 2200 again to the bus-stop Heyri Gate 4 (헤이리4번게이트).
From Heyri Gate 4 bus-stop (헤이리4번게이트), take Bus No. 36 to Provence Village (프로방스 마을).