I love things cheap especially when I travel, because come on, who doesn't?
That's why all travellers will LOVE this list of useful travel items under $2! Some have pretty straightforward uses, but others have rather genius uses, I tell you – genius!
Also read: 16 Travel Essentials to Buy From Daiso Before a Vacation
1. Duct Tape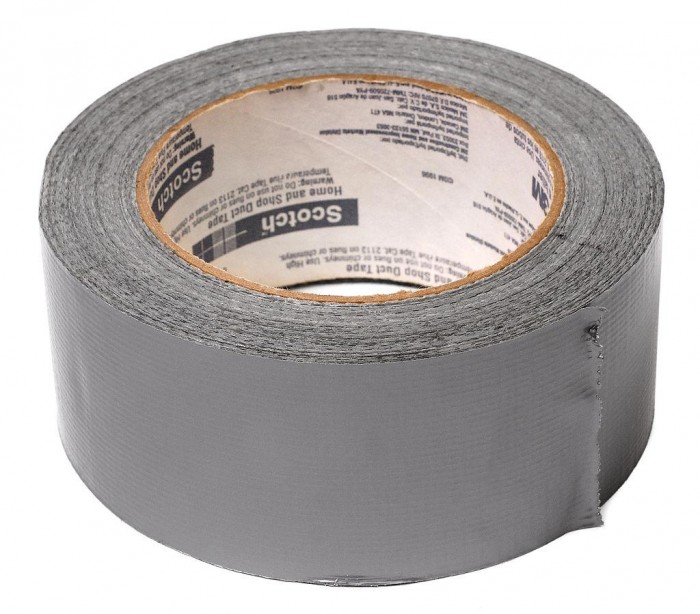 Image credit: Evan-Amos
Duct tape can save your life! Okay, I am exaggerating. But it has so many uses – preventing blisters, waterproofing your shoes, temporarily fixing broken items, hiding valuables…if I go on, I'll be writing a song dedicated to it. I'm sure you catch my drift!
2. Shower cap
Image credit: Raddison
Who needs shoe bags when you have shower caps? Wrap your shoes with a shower cap before storing it. These humble little things work just as well to prevent your shoes from dirtying other items in your luggage.
Bonus: snag the shower caps from your hotel bathroom and you don't have to pay a single penny for them!
3. Rubber bands
Rubber bands are your main go-to whenever you want to bunch some things together to keep them organised. I'll let you in on another little tip: they're pretty handy against pickpockets as well.
Just bundle your wallet with some rubber bands and any pickpocket who tries to get their grubby fingers on it will have a difficult time getting it out smoothly. It's simple but it works!
4. Pill box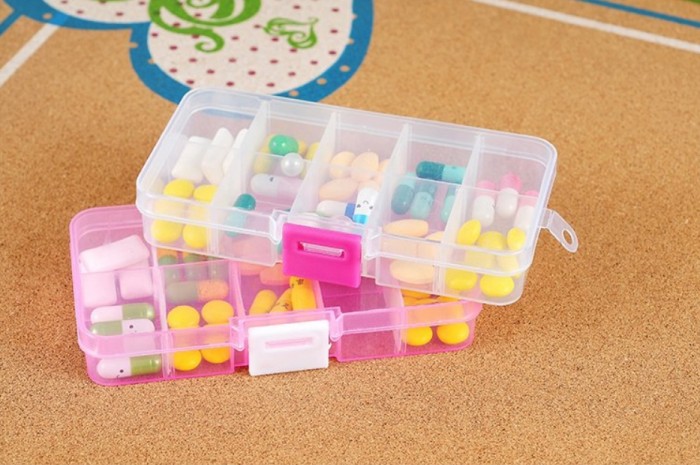 Image credit: ZDBestDeals
Ever lost one side of your earring, or your precious little SIM card? Those days will be long gone once you get yourself a handy dandy pill box! You'll thank me once you stop losing your things. Or when your necklaces come out tangle-free. Or when you're able to find both your earrings in the same place. Yes, you're welcome.
5. Heat packs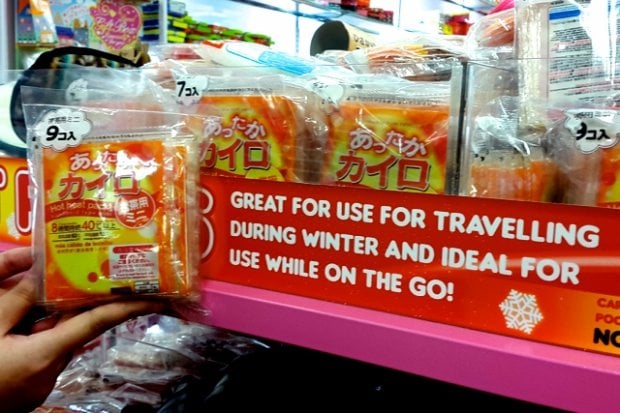 You can get heat packs in Daiso or online for just $2 or under. They're cheap, but they work very well, easily lasting for hours. These things are life-savers during a winter trip. Who says you need to splurge to get warm and snuggly under your coat?
6. Carabiner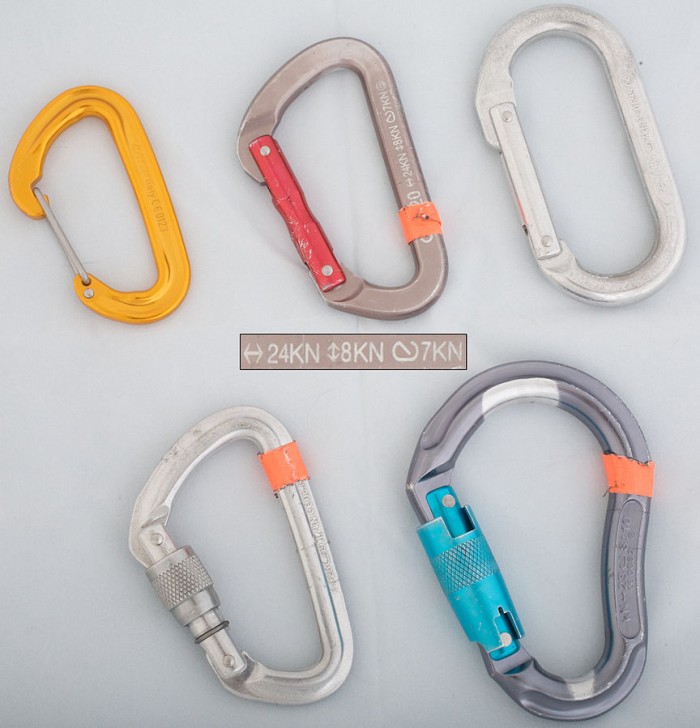 Image credit: Zakabog
"Eh, it's that thing I use to kiap things together!" Yes, it most definitely is! FYI, this kiap thing is called the carabiner clip! It's a nifty little thing for you to bring on your travels – the extra bag in your arms getting a little heavy? Use a carabiner to attach it to your backpack. Zippers on your bag won't stay closed? The carabiner will keep them together. They can even come to the rescue when your bag strap breaks! Trust me guys, you'll want to have this around with you all the time!
Also read: 10 Travel Essentials You Simply Must Buy at Mustafa Centre
7. Money packets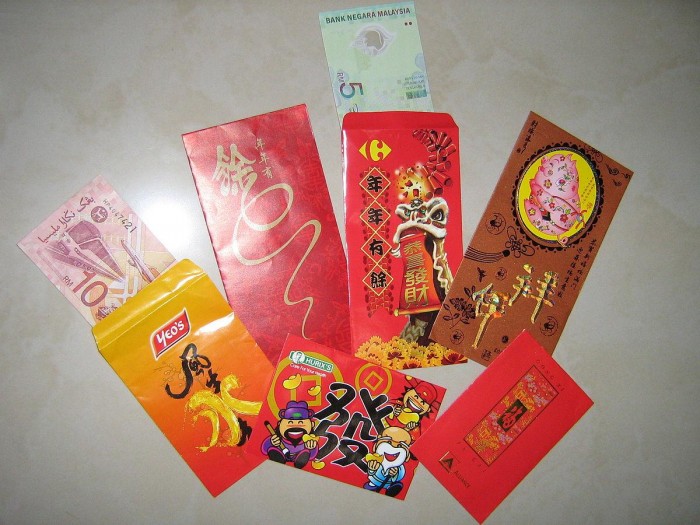 Image credit: Craig
You heard me right. Money packets. Doesn't matter if they're the leftover packets from CNY or the extra money packets from Hari Raya because they'll serve the same purpose: to store your money.
Don't look at me like that – these lifesavers are incredibly useful when it comes to keeping to a budget. If you are an undisciplined over-spender, I recommend splitting your money and setting aside one packet for each day of your trip. Also, if you will be holding on to multiple currencies, these money packets can be used for organisational purposes.
8. Ear sticks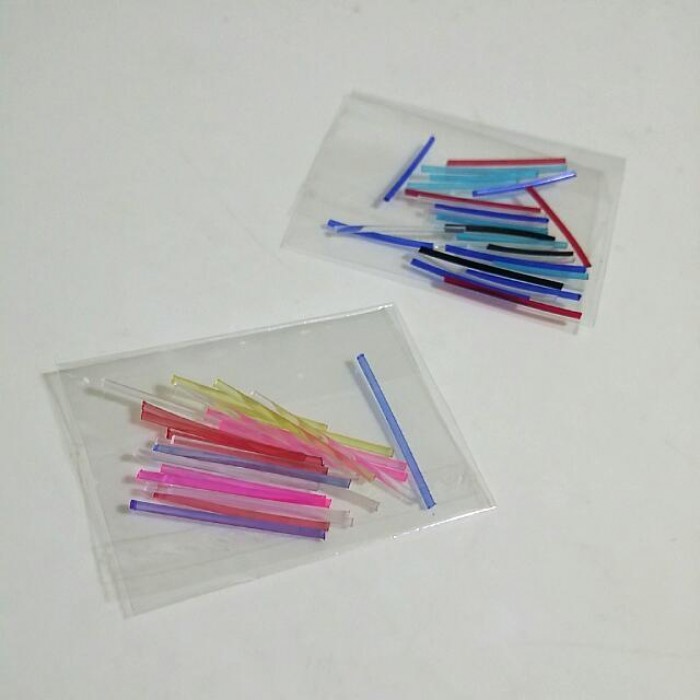 Image credit: ear.stud.shop
The more you read this article, the more I imagine you going "wuuut?"
Don't worry, it will get better!
Now, about these ear sticks – sure, they're pretty handy to stick in your ear hole if you don't want to wear anything too flashy. They also have another use: ejecting your SIM cards.
Of course, even better if you already have the little metal eject pin.
9. Disposable underwear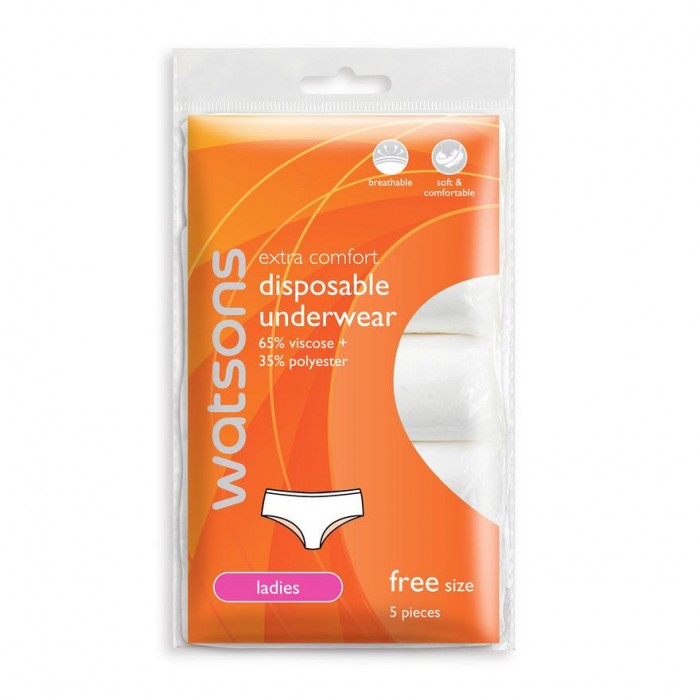 Image credit: Watsons
Yup, disposable underwear. Don't wait until you're stuck on the road for days with no proper place to do your laundry. You can get these for less than $2 at Watsons if you buy more than one. Bid farewell to flipping-your-dirty-underwear-to-the-other-side-and-re-wearing-them and say hello to brand new underwear all day, err day!
10. Cotton buds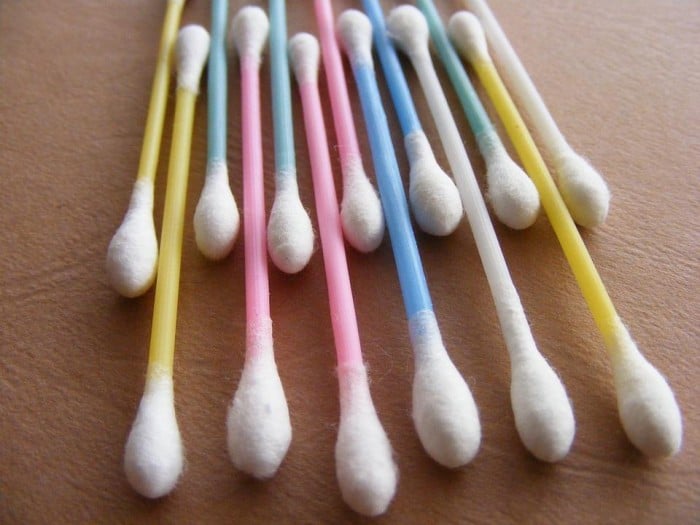 Ah, the good 'ol cotton bud. They're always there for you when you're itching to have your ears cleaned. But did you know that you can use it for more than just that? Its small size means one thing: PRECISION. From touching up your makeup to fixing a stuck zipper, there are a myriad of things you can accomplish with the cotton bud.
11. Ziploc bags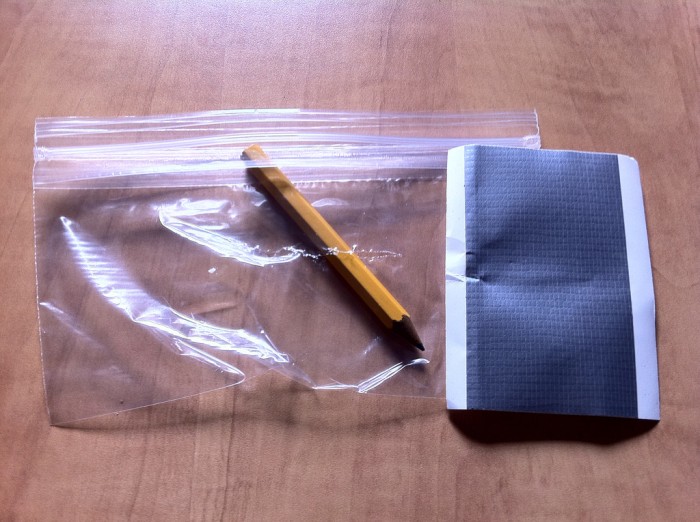 Image credit: Mike Petrucci
Before a flight, toss your toiletries and makeup into a ziploc bag and you don't have to worry about potential gooey havoc inside your check-in luggage. During a boat ride, chuck your handphone, passport and other valuables into a ziploc bag so they don't get wet.
Be sure to keep some ziploc bags with you at all times because you'll never know when you'll need it!
12. Granola bars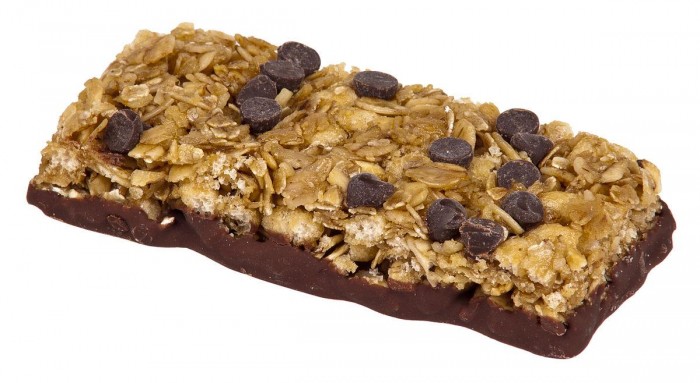 Image credit: Evan-Amos
I once took an overnight bus from Edinburgh to London when I realised I forgot to get some snacks for that inevitable moment my stomach starts rumbling in the middle of the night. Moral of the story: don't be an idiot like me and stock up on some cheap snacks before any long journey! Granola bars are an excellent option as they're filling and can be bought for reeeeally cheap. Your stomach will thank you for it.
And twelve more
I've elaborated (what I feel are) 12 of the most important travel essentials under $2. I could stop here, but here are 12 more for you to consider! Most of them are pretty self-explanatory so I shall leave out the details.
Mini sewing kit

Safety pins

Wet wipes

Hand sanitisers

Earplugs

Sleep mask

Pocket mirror

Foldable hanger

Suitcase/Baggage tags

Toothbrush cover case

Foldable shopping bag

Laundry powder
Who says you need to bust your budget even before you start travelling?
Also read: 20 Travel Essentials Under SGD 10 You Must Buy from Miniso Before Your Trip
Last note: If any smart alec argues that some of the items listed cost more than $2, I would like to introduce the wonderful world of Taobao and Qoo10 to you!