Sure, travelling is plenty of fun but before you get to that, there is this thing to do called packing which is considered by many to be a huge hassle.
I know some seasoned travellers who never fail to make a trip to Daiso before a vacation, and there are good reasons to it. Daiso is a one-stop-shop for travel essentials. What more is that each item just costs $2. Say YES to cheap travel necessities! Not only can you find your storage solutions, you can also find travel-related items that can save your asses overseas! I'm not kidding.
Let's take a look at 16 travel essentials from Daiso that you absolutely should buy before a trip. They helped me so much during my travels, and I hope they will help in yours too.
1. Storage bags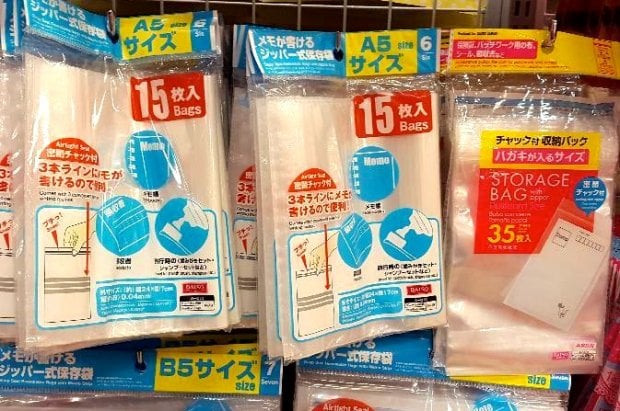 Storage bags in Daiso come in all shapes and sizes. The small ones are the best – you can keep all the small items you have like safety pins, contact lenses casing, small bottled perfumes or even your keys (so you don't have to search frantically when you need them).
2. Small bottles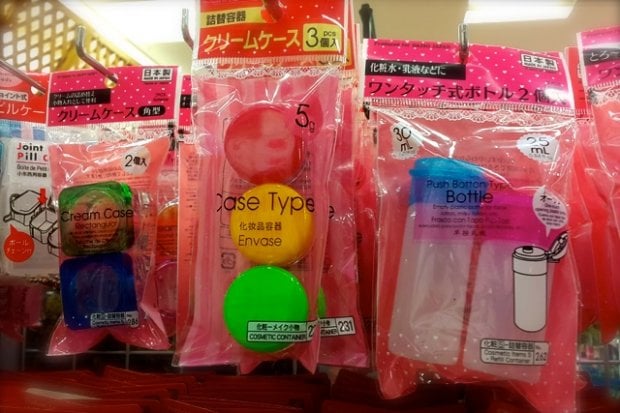 Trust me, this is one of the most useful items on this list. Pick the ones you like (squeeze bottles, spray bottles, screw-cap bottles etc.) for the different types of liquids: shampoo, body soap, make-up remover, or anything else. Empty bottles at Watsons are much more expensive, which is why we love Daiso!
3. Multi-purpose containers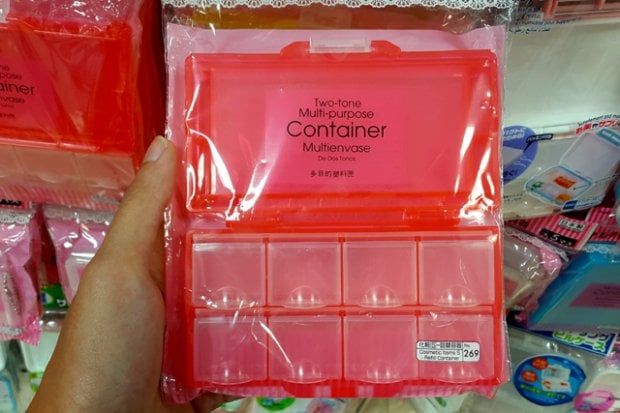 These are not just for pills, you know. They're great for keeping tiny accessories and essentials such as earrings and SIM cards too.
4. Heat packs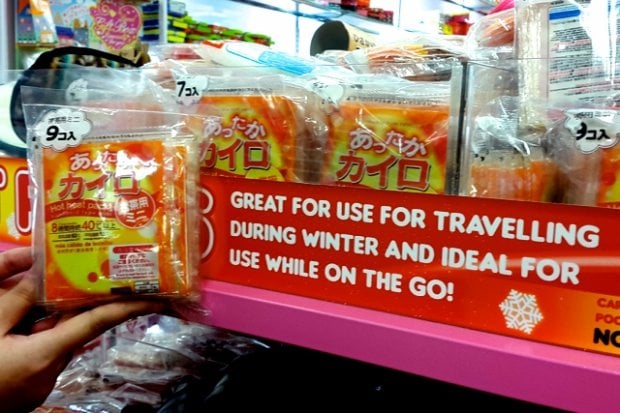 If you're travelling during winter, stock up on heat packs. When your hands are freezing, simply whip out a pack, shake it like you've never shaken anything before, and put it in your pocket. Wait for a few minutes and you will start to feel the glorious magic.
5. Flexible cases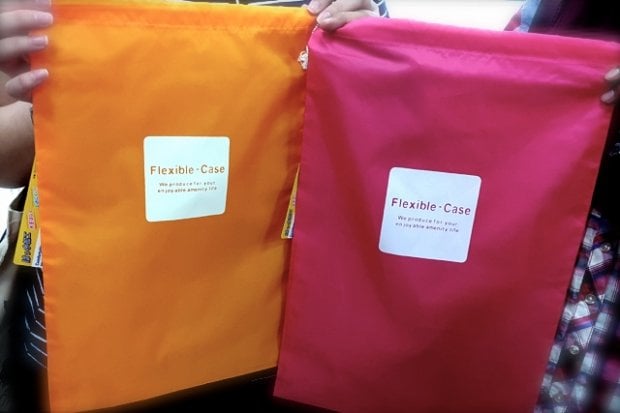 A flexible case is as flexible as the name suggests. A really good use for it is to keep your shoes or clothes. If you're not sure what you can use it for, just bring an empty one along anyway; you'll find an incredibly good use for it along the way.
6. Inflatable pillows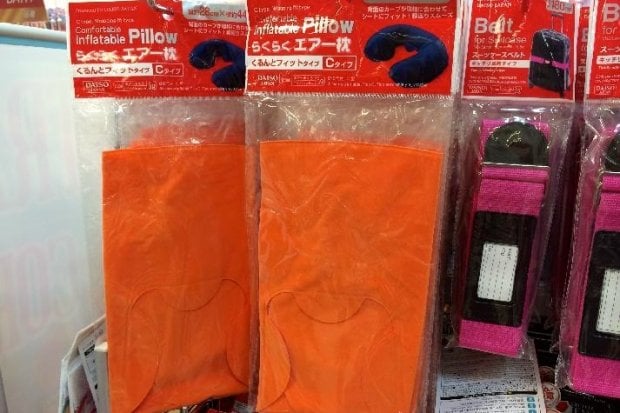 Ever wanted to get one of those travel neck pillows but feel that they are just too bulky? Simply fill this inflatable pillow with air and you can have a comfortable sleep during a long flight. Bulky pillows no more, and wake up to aching necks no more!
7. Body sheets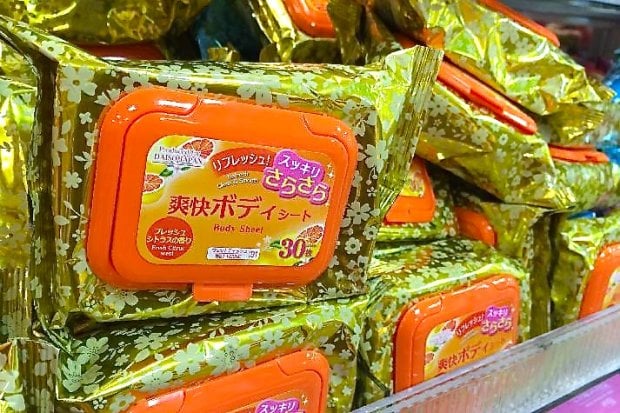 Aaaah, this is very useful for a quick freshening up on hot sunny days. Or for days when you're too lazy to take a shower… if you're that kind of traveller. Otherwise, you can just use it as regular wet wipes.
8. Travel pouches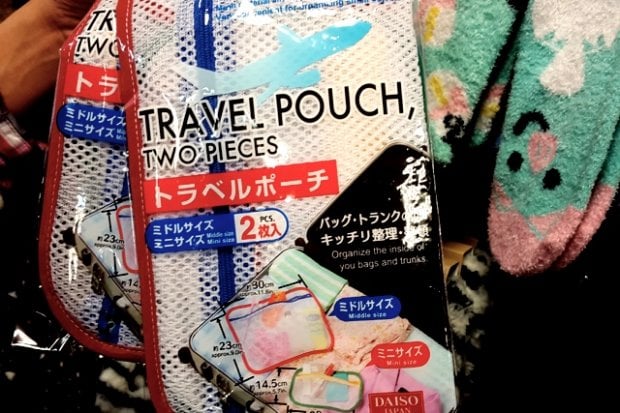 Daiso has a whole section of pouches you can take your pick from. These, alongside storage bags, are your packing saviours.
9. Laundry bags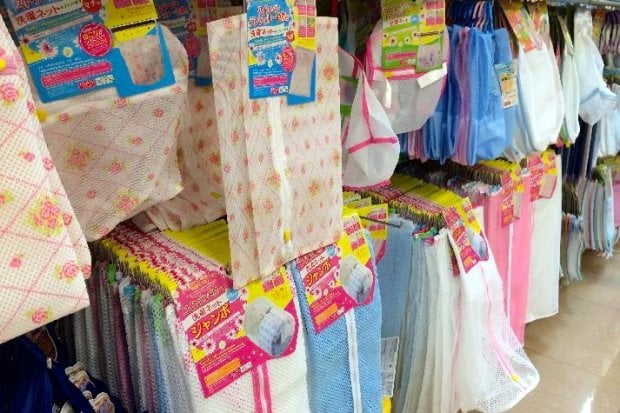 Besides using it for, well, laundry, you can also use these laundry bags to compartmentalise your clothes. Group your swimwear, sports gear or day clothes separately in a bag. Living out of the suitcase will be easier when your belongings are well-organised.
10. Dial locks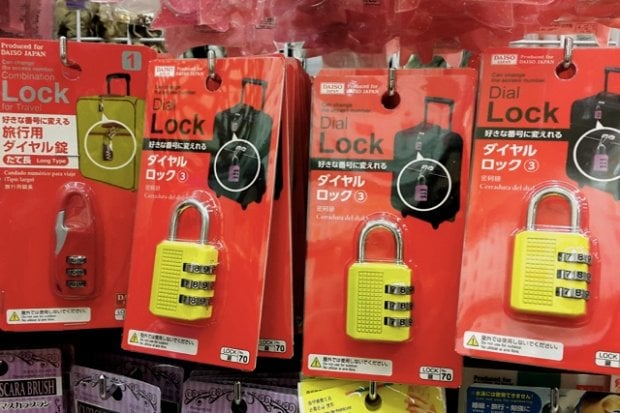 You don't want to be that unfortunate person to get robbed on a holiday. Take precautions whenever possible, and lock em' up whenever you need to.
11. Vacuum sealed storage bags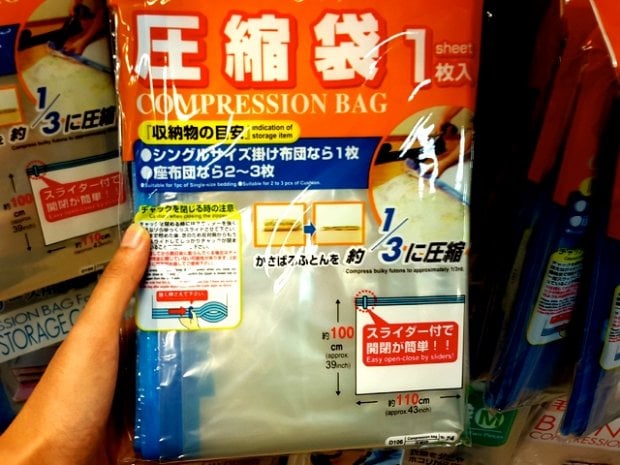 Yet another storage item in this list: vacuum sealed storage bags. This helps in saving a LOT of space, especially if you have a small bag and too much to bring. Suck out all the air and be prepared to get blown away (by the amount of space you manage to save).
Also Read: Weekend Getaways from Singapore – 12 Destinations for 2015
12. Mini sewing kits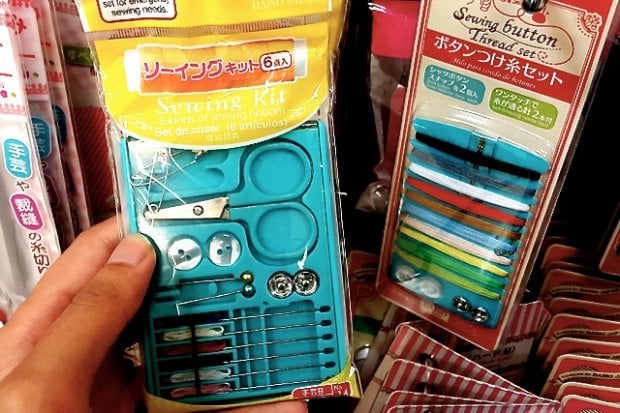 If you're travelling for a significant period of time (say a few weeks and more), a sewing kit can really come in handy. You may not believe me now, but just wait for that day, my dear travellers. Ripped your favourite (and only) pair of jeans? No problem, sewing kit to the rescue!
13. Travel notebooks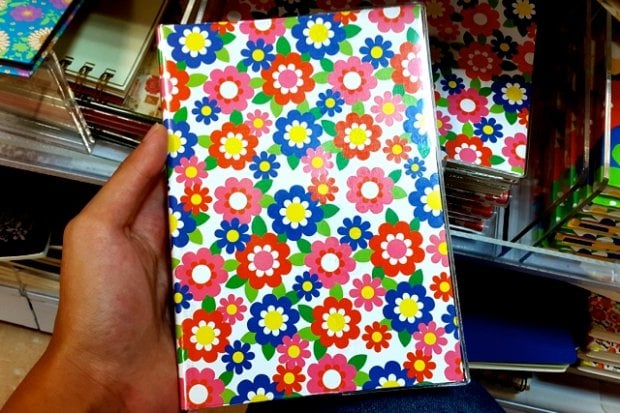 Who needs those expensive notebooks with travel quotes as the cover design? I'm saving all my money into the travelling itself, and this pretty $2 notebook suffices as my travel journal.
14. Small torchlights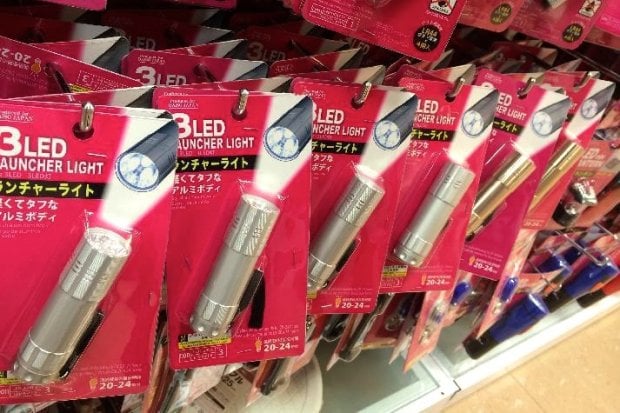 Now, don't underestimate this little bugger. I don't actually put my torch to use on most trips, but once I found myself on an island where there were power trips every half an hour. This tiny powerful thing was incredibly useful. Just bring it along and one day you'll thank me.
15. Travel wallets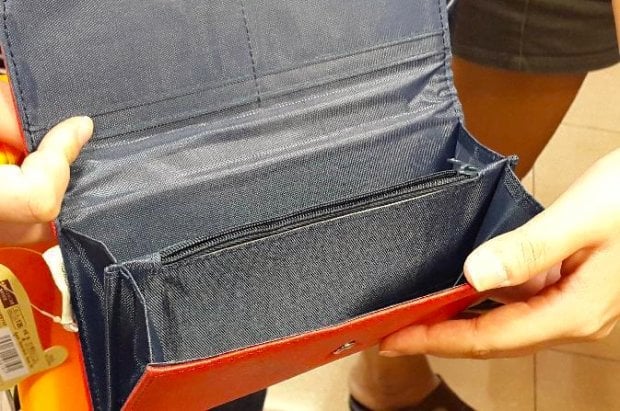 A wallet with a divider. One side for your home currency and the other for another currency. Smart, ey? This affordable wallet is the one wallet you need for any trip!
16. Eye mask and ear plugs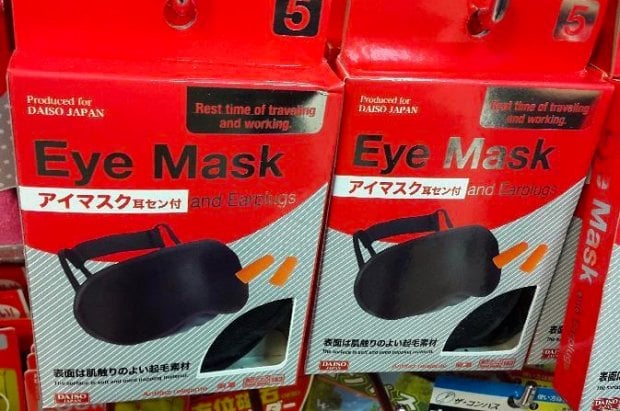 Your travel buddy snores? Can't sleep with ambient light? Fret not, here's your answer to a peaceful sleep.
Also Read: 21 Things Singaporeans Will Never Experience if They Don't Travel
With all the travel essentials you need available in Daiso, your travel packing woes is greatly reduced at a reduced cost.
Any other travel items from Daiso that you love? Share it with me in the comments section below!
Watch the video here: