Turn your transit into a second holiday and don't waste an opportunity to explore this tiny island in Southeast Asia. With over 7,200 flights departing and arriving from Changi Airport, this famed transit hub is definitely a busy one. Twelve hours are sufficient for you to take in the sights and sounds of Singapore.
Being a relatively small city-state, you will briskly find your way around the Changi International Airport and the city due to the extremely efficient yet budget-friendly transportation. Singapore has a tropical climate so be ready to either brace the sunny days or the heavy downpour.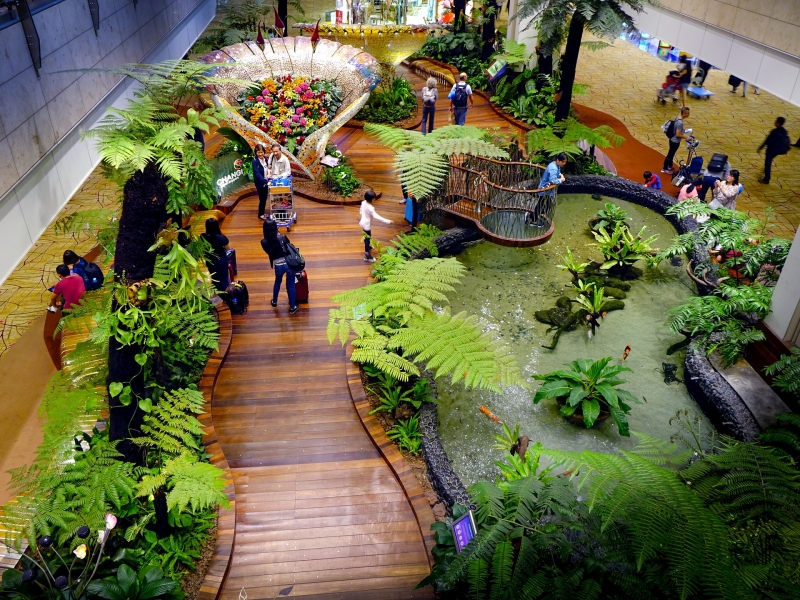 At the Airport:
Depending on the length of your layover and the airline's policy, you might be stuck with your heavy and bulky luggage. Fret not, there's the "Left Baggage" facility at the airport, available 24 hours daily.

You could also easily locate money changers at each terminal so you can grab some Singapore dollars (SGD$) to spend.

If you want to stay connected while in Singapore, look out for the Changi Recommends

counters at each of the four terminals to purchase a prepaid SIM card.

Why not also get yourself a Singapore Tourist Pass which entitles you an unlimited number of rides on the public transport system at only $10 for the whole day!
Also read: 5 New Things in Changi Airport That You Need to Check Out ASAP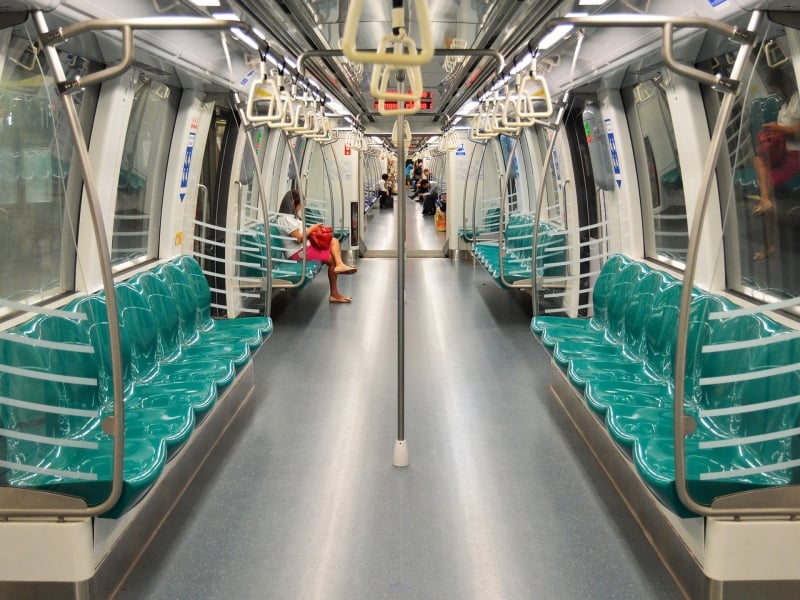 It's all about time management
From the moment you disembark, you would need approximately

one hour

(at most) to clear customs and immigration. Please make sure that all your travel documents are in order before heading to the immigration.

Unless you hold a passport from an ASEAN nation, do remember to check if you require a

visa to enter Singapore

.

And now, you are ready to head to the heart of the city. The best way to explore the little red dot is via the trusty local MRT which will take an average of

an hour

!
Note: Please ensure you allocate a total of two hours of travelling for a trip to and from the airport.
However, if you arrive in the wee hours, you would probably be best entertained at the airport, since the attractions would be closed and taxis costs more at night due to surcharges.
Also read: Make the Most of Your Transit Stay at Singapore's Changi Airport
Things to do around Singapore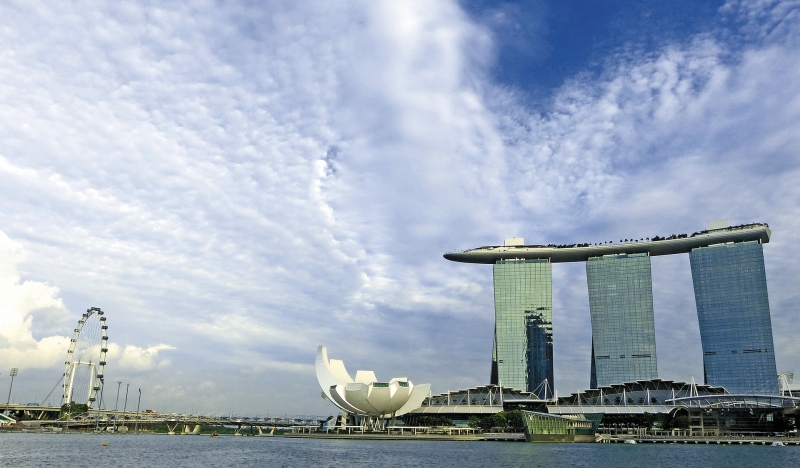 Marina Bay is where you can find a collection of Singapore's iconic landmarks. Take a walk along the Waterfront Promenade to catch sights of the Merlion and the stunning

Marina Bay Sands

.

If you aren't keen on just spending your time here to shop, we would advise you to skip Marina Bay Sands and head to the

Art Science Museum

where art meets science. Take your time to peruse through their fascinating exhibitions such as the Future World exhibit.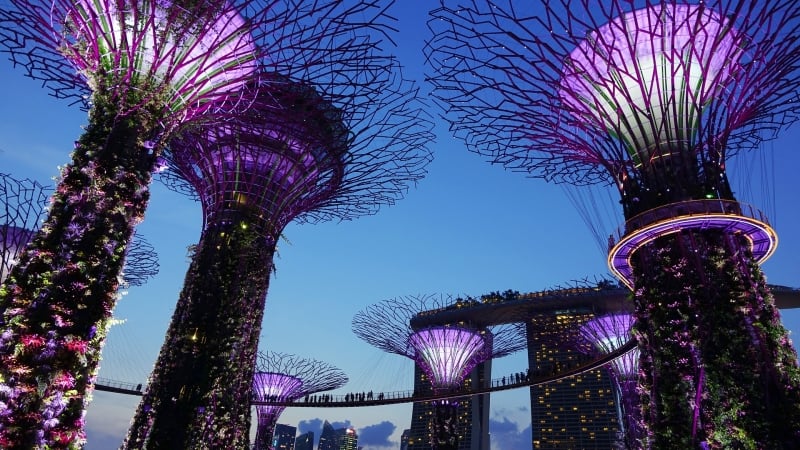 You might recognise this attraction as the latest backdrop of a certain Hollywood film with an all-Asian cast as you walk through the scenic display at the

Gardens By the Bay

. If you're on a budget, do visit the free outdoor gardens such as the

Supertree Grove

and the

Sun Pavillion

. Alternatively, purchase tickets for entry to indoor conservatories like the

Cloud Forest

and

Flower Dome

so you can cool down from all the heat!
Note: Follow the footpath which leads under the East Coast Parkway (ECP) from the Double Helix bridge or follow the underground linkway from Bayfront MRT station exit B.
Singapore's mother lode of food
Since you are in Marina Bay, you should head to

Satay By the Bay

to enjoy some of Singapore's favourite delicacies. Hawker centres are the best place for you to find all the food choices Singapore has to offer under one roof.

You might have heard of the famous

Singaporean Chilli Crab

, but why not try the equally delicious

Black Pepper Crab

? Other seafood delights to try are the

Sambal Stingray

or

Fish Head Curry

. Don't miss out on the tender and juicy

Satay

with a bowl of hot peanut gravy. You will simply be spoilt for choice.

Alternatively, hop on a bus and head over to

Amoy Street Market

. This hawker centre is not just a local gem, but it also houses some of Singapore's Michelin Starred favourites like

Fish Ball Noodles

. From

Bak Kut Teh

to

Claypot Chicken Rice

, you will definitely not leave Singapore hungry.
Other useful tips
If you are more keen on organised tours,

Changi Airport

offers a free city tour for those who are on transit from 5 ½ hours to 24 hours. You can choose between a

Heritage Tour

or a

City Sights Tour. Just head to the information counters in the transit area to find out how to book a spot.


Spending a day out in the town might get tiring; head back to the airport to get some R&R. Pop by the one of the many

pay-per-use airport lounges

to get yourself refreshed for your next flight.

There are plenty transit travellers can do at if they choose to stay

Changi Airport

. From a swimming pool to a film entertainment

corner, there are no lack of activities to keep yourself entertained!

If you are short on time, you should check out the

Jewel Changi Airport,

which opens in 2019. From indoor gardens to a retail haven, you will be thoroughly entertained and relaxed here.
Also read: Jewel Changi Airport 2019: Indoor Waterfalls, Treetop Walks, Sky Nets & More