Contributed by Derrick Chin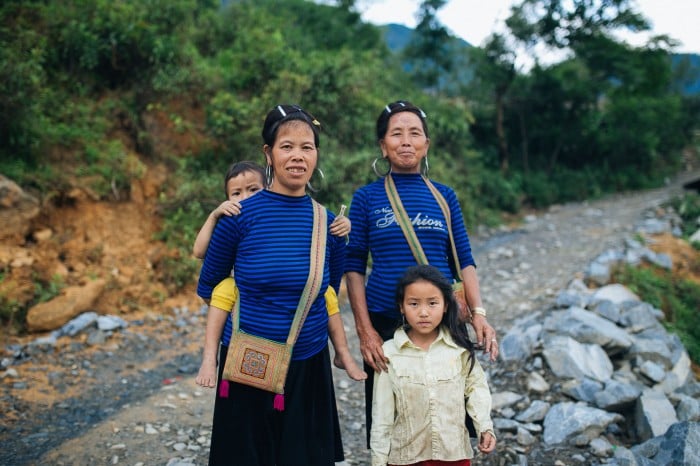 I like travelling for the taste of local culture, food and lifestyle. Earlier this month, I did an extraordinary trip around South-east Asia with Wei Liang: a trip from Singapore to Hanoi by train.
By train – yes, you read that right.
In theory, it is possible to train all the way from Singapore to London, but we weren't that ambitious, not at least during the short precious time we have till university starts in August. We were a little crazy, but the experience was truly memorable, unique and fascinating. It started from a casual remark to train up onto Vietnam, but we eventually planned our itinerary and did the booking.
In just a little short of three weeks, we traversed across five countries, stopping by Penang, Kuala Lumpur, Bangkok, Siem Reap, Phnom Penh, Ho Chi Minh City, Hoi An, Hanoi, Halong Bay and Sa Pa.
Travelling by train has its merits and drawbacks. You get a first-hand experience of how locals in these countries travel. They live a frugal life and travelling by car (let alone flying on a plane) is considered luxurious. Getting from one part of the country to another is usually done by hopping onto a train. This experience is unique and probably seldom heard of. Yet, it brings about one of the greatest joys in travelling: interacting with the locals.
The experience of seeing the rural countryside while gazing out of the train windows, watching middle-aged women carrying heavy bags of fruits board at make-shift train stations located in the remote countryside and hawking on the train carriages are fascinating. An overnight sleeper train also helps you save money on accommodation, which can make this backpacking trip relatively affordable. However, taking a train is extremely time-consuming, which is why I decided to do this trip while I am still young and have the time to travel. For example, flying from Ho Chi Minh to Hanoi would take two hours on a plane, but it takes almost two days by train. Unless you have a whole lot of time to burn off for the experience, you'd be better off saving the time and choose to fly instead.
The trip is rather exotic and ambitious in its own way since it's a journey that few people would embark on. However, I thought I'd decide to share with you guys an amazing and affordable trip you could do with some time!
Here's my photo travelogue of my 4000-kilometre journey:
Day 1: Singapore / Kuala Lumpur
We started our trip with our first long 334km train ride into Kuala Lumpur from Johor Bahru. Initially, we wanted to train up directly to Penang within a day (8am to 10pm) but the tickets were fully booked. We could only do an indirect transfer via KL so we took this route instead which splits the journey into two shorter journeys, from 2pm in the afternoon to about 10pm.
Tickets for the EKSPRES SINARAN SELATAN trains from Johor Bahru to Kuala Lumpur and Kuala Lumpur to Penang can be bought directly in Johor Bahru at their train counter and paid in Malaysian Ringgit which will be cheaper than buying in Singapore. It costs $24.90 per person for the train ticket to Kuala Lumpur.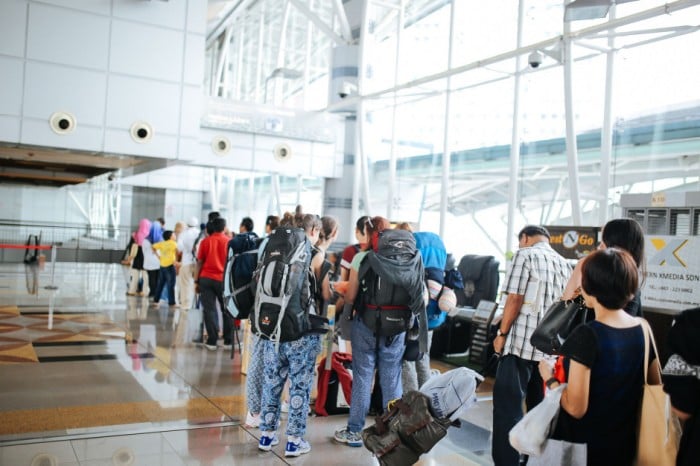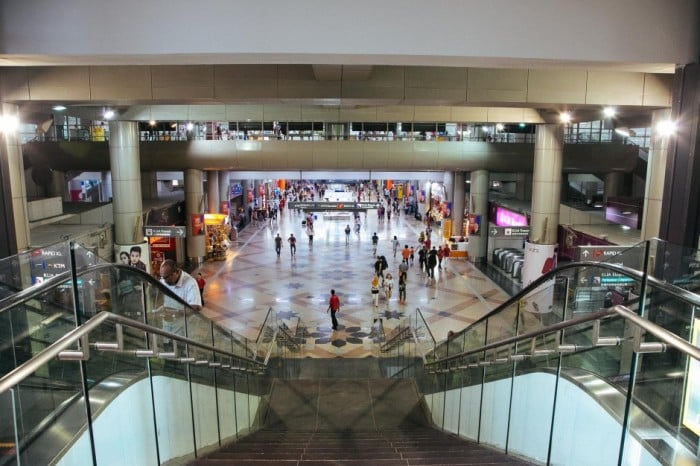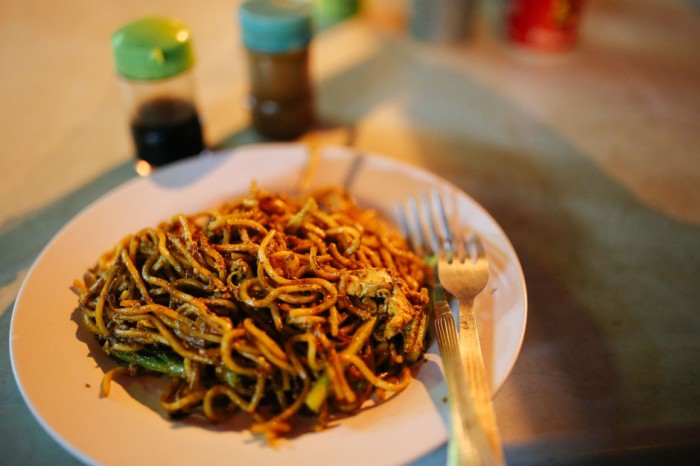 Day 2: Kuala Lumpur / Penang: Chinatown, Jalan Pataling
Again, day 2 was a continuation of our train journey from Kuala Lumpur to Penang, which is about 331km. We started out in the morning by checking out and leaving our bags at the hotel before visiting Jalan Pataling, their touristy Central Market, Merdeka Square and Chinatown. We didn't change much Ringgit as it was a stopover for us so we went around just looking and eating Malaysian street food.
The train station at Kuala Lumpur is also linked to an upcoming new mall that's a little bit like Ion Orchard in Singapore, and we were pretty impressed with the developments there.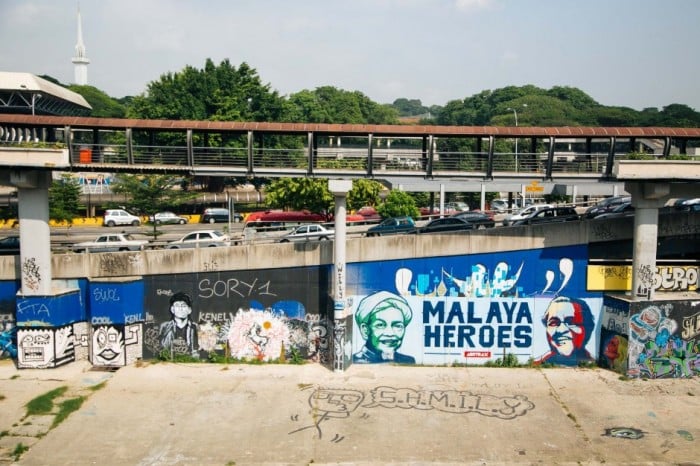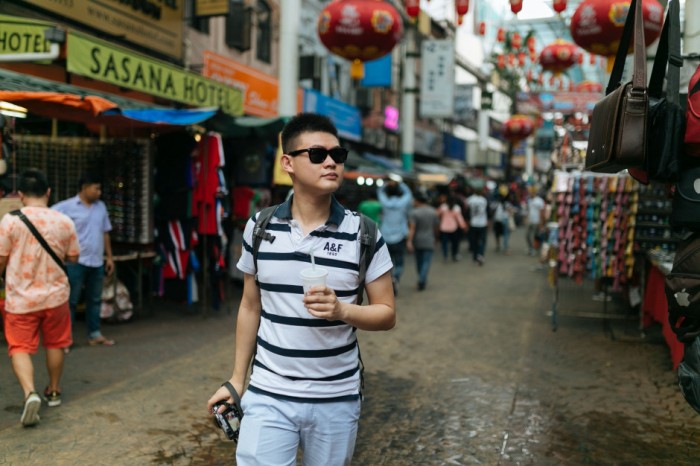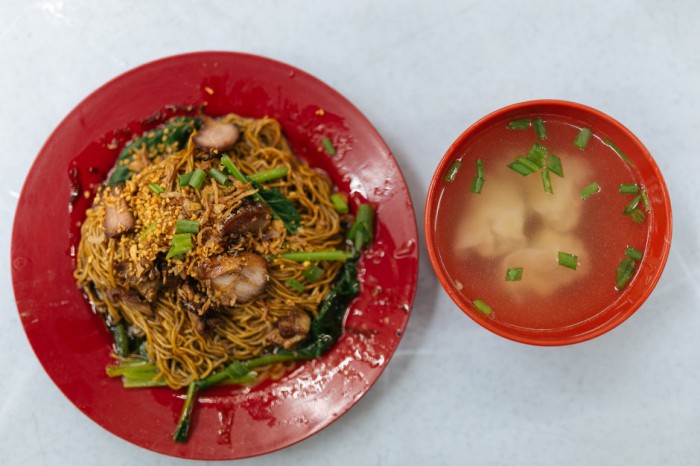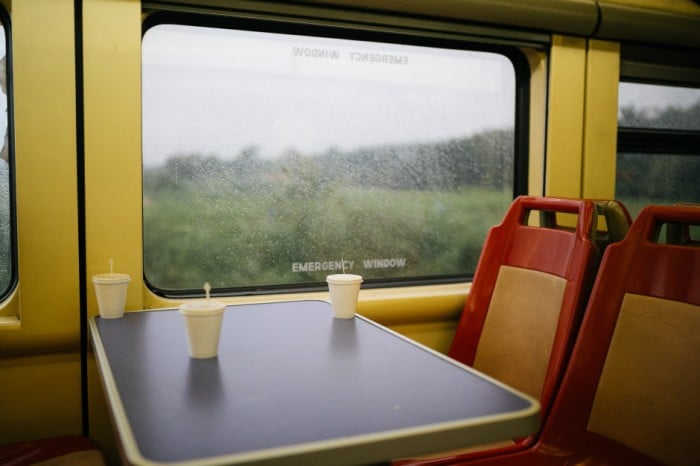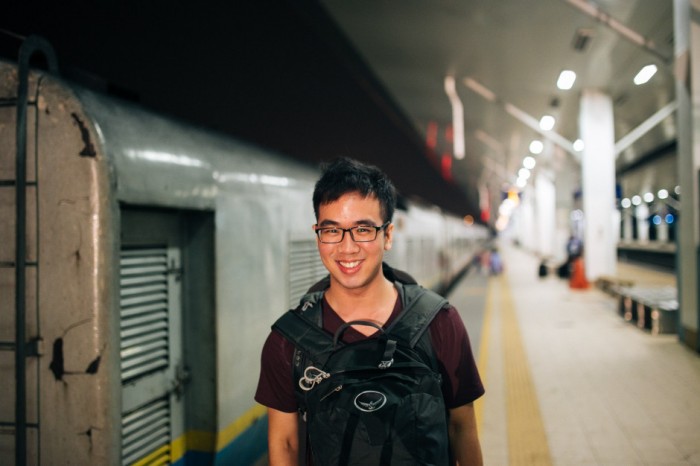 Day 3: Penang
We did a mistake in Penang, which was booking our accommodation away from Georgetown and near the train station. We stayed in a rather secluded area with limited access to food, transport and shopping.
Luckily for us, Penang was merely another stopover so we didn't take that mistake to heart. If you're doing a stopover in Penang, try getting accommodation in Georgetown where they are things to actually do and proper food to eat.
In the end, we had KFC for takeaway and boarded the Thai International Express (Ekspres Antarabangsa) train to Thailand's Hualamphong station. We cleared the Malaysian and Thai immigration in the middle of the train ride, at about 5pm in a little building that has the Malaysian officials on one side and Thai officials on the other. Dinner was provided and it was edible, nothing fanciful but I won't complain about its quality.
This train is a sleeper-convertible train, i.e. it is able to convert from soft seats in the day into beds at night. There's also a removable makeshift table in the middle of our seats to do some work on, which wasn't that bad. We spent our time talking, reading magazines, watching movies, listening to music, editing photos and sleeping during the 1151km journey. It's really long, and you need a ton of mental and physical endurance to withstand the long train ride because there were times I constantly asked myself why didn't I take a flight and reach Bangkok in an hour. You'd find yourself restless a lot, but when you finally get to Bangkok, you'll heave a sigh of relief.
This train costs RM103.90 for the upper, more spacious berth and RM111.90 for the lower berth and normally takes about 20 hours. I say normally because it always gets delayed and eventually, we reached Thailand in about 30 hours.
Also read: 20 Fun Things to Do in Penang On Your First Trip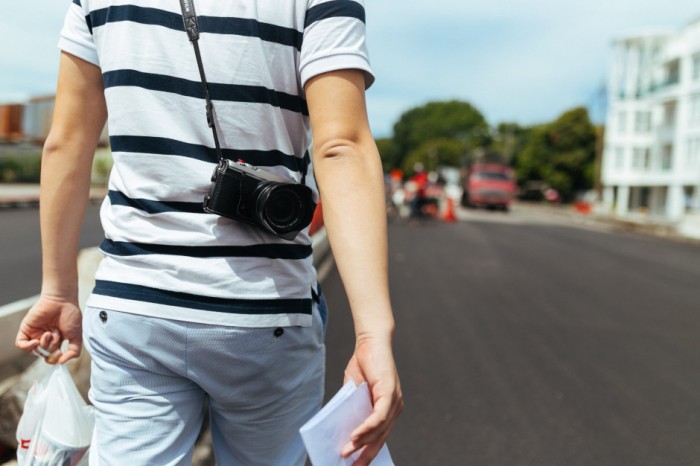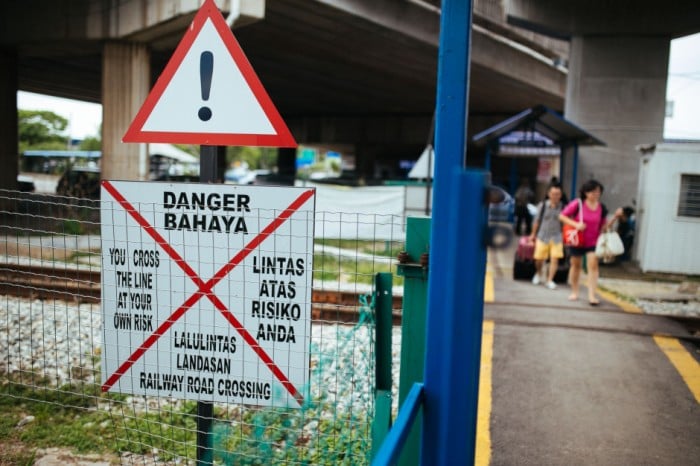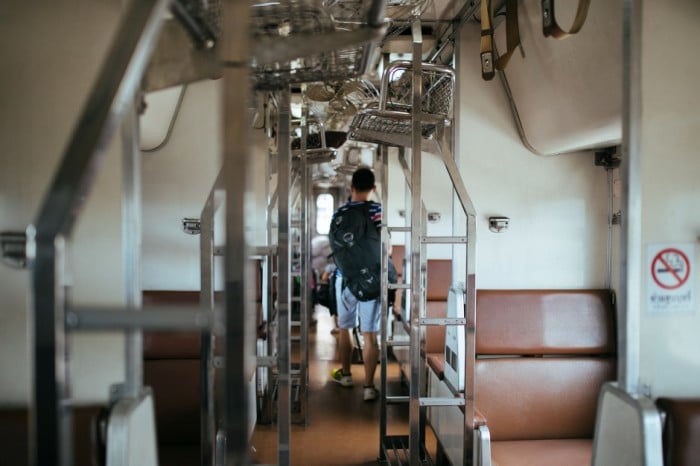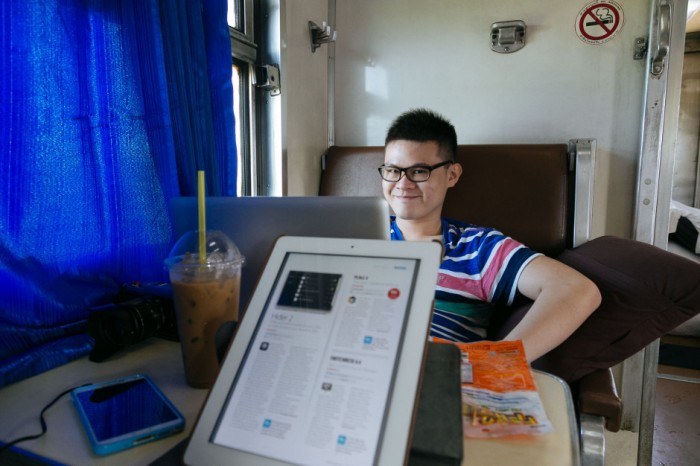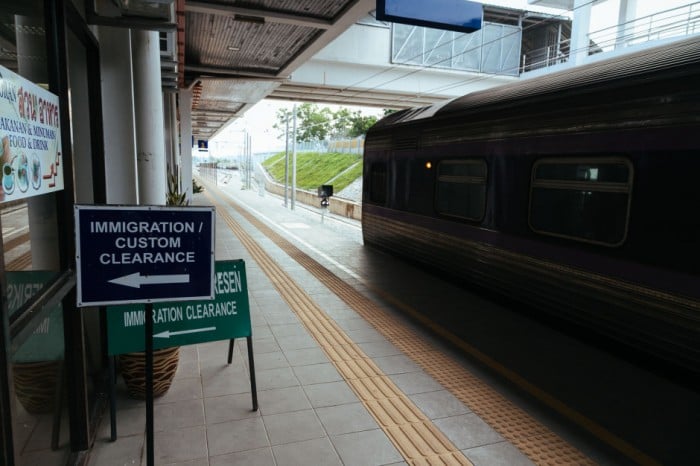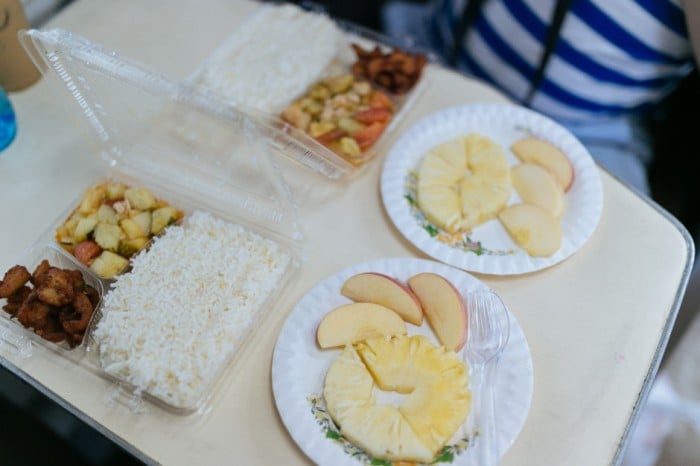 Day 4: Bangkok: Khao San Road, Chao Phraya River, Silom
We started our day in the dining cabin of the train for breakfast before going back and wait for the hours to pass and hope that we'd reach Thailand safely. The southern part of Thailand is dangerous as there were regular reports of separatist violence, with regular bombings and shootings in the past. With Thailand in a political crisis right now, the dangers are exacerbated. Nonetheless, we had a safe (overnight) journey into Bangkok and a pretty good sleep.
We arrived in Bangkok's Hualamphong station in the early afternoon, and went feasting for some incredible Thai meals. I swear Thailand has one of the best food in the region. Pad thai, spring rolls, Thai milk tea; even a simple noodle soup can taste so good. With our eagerness to start some body activity, we went walking down Khao San Road and around that area until the evening, where we took a river cruise.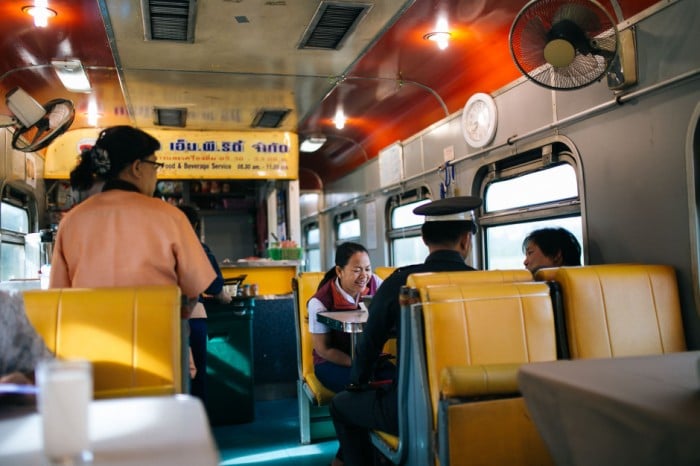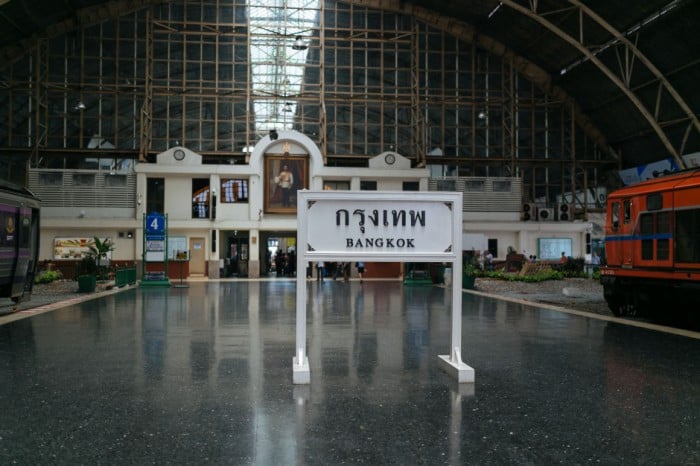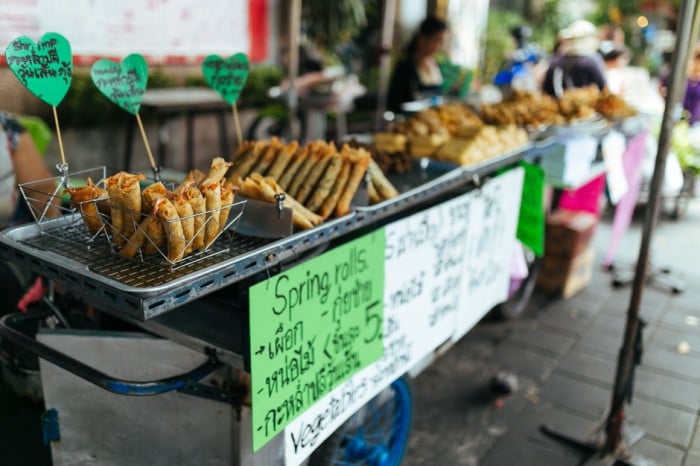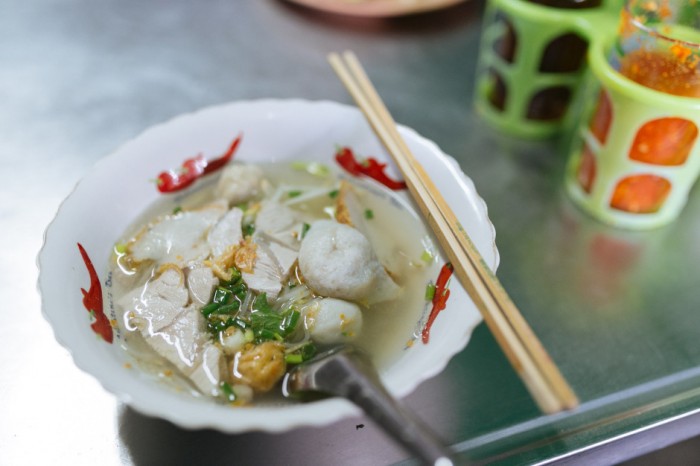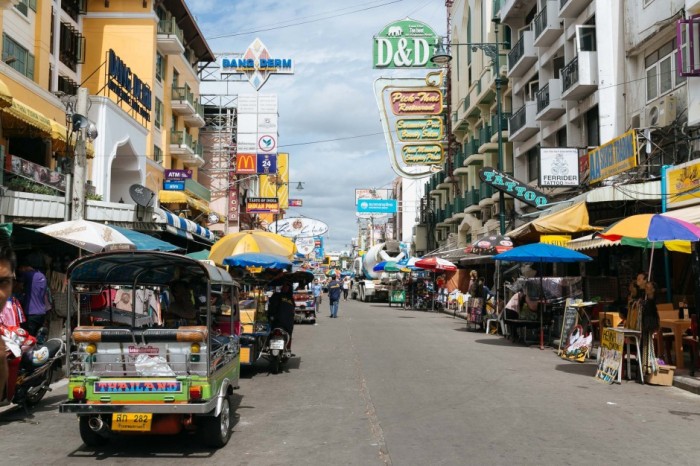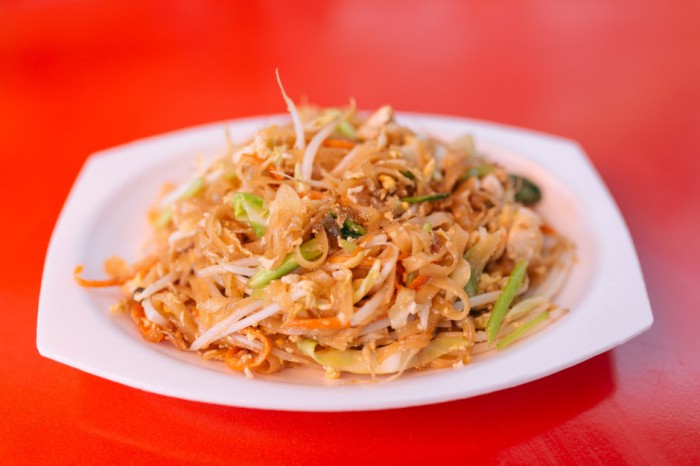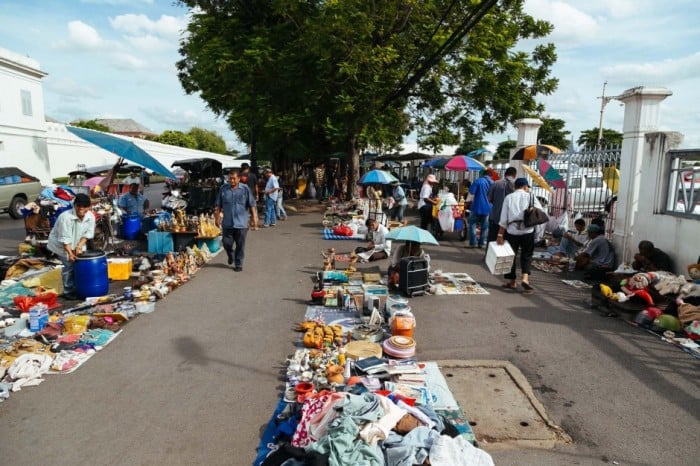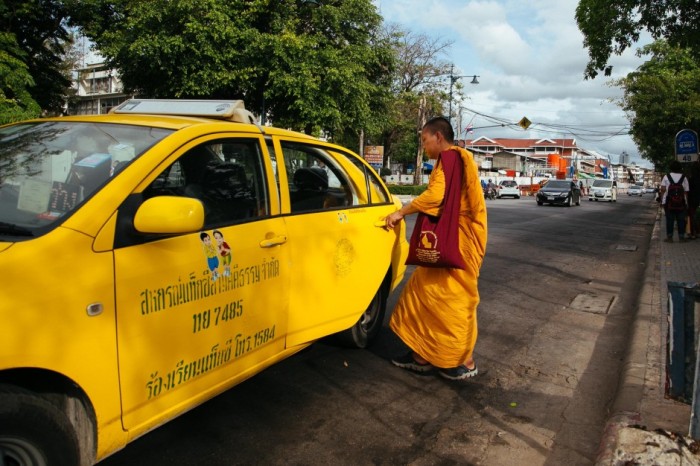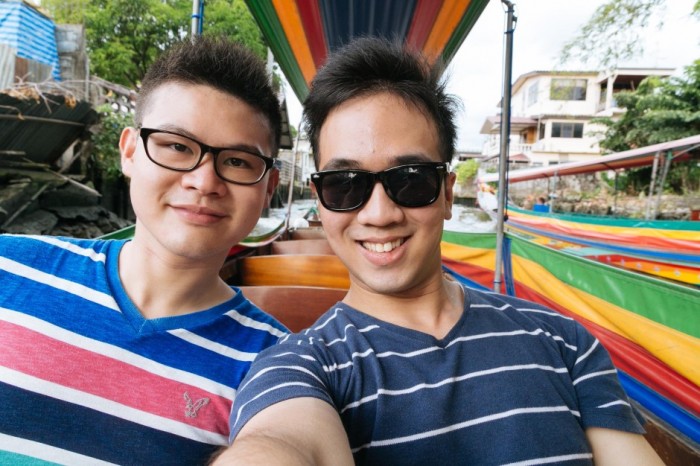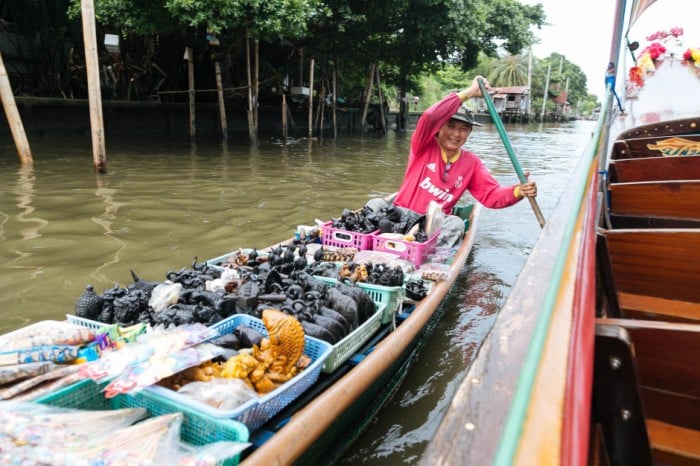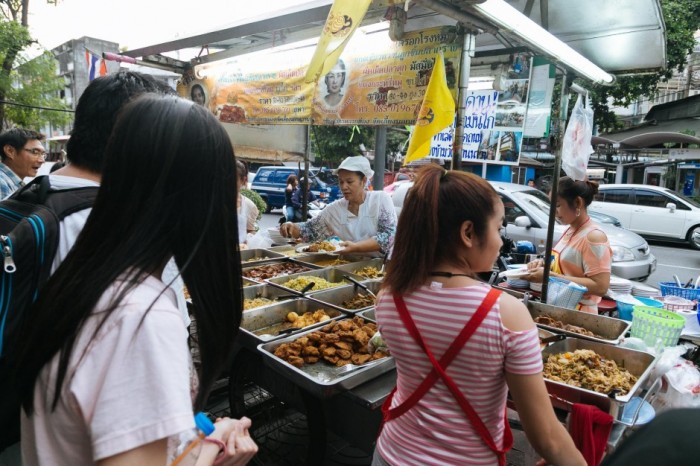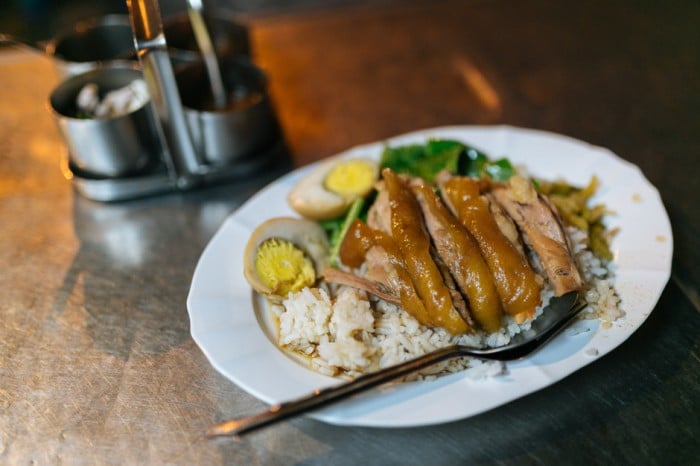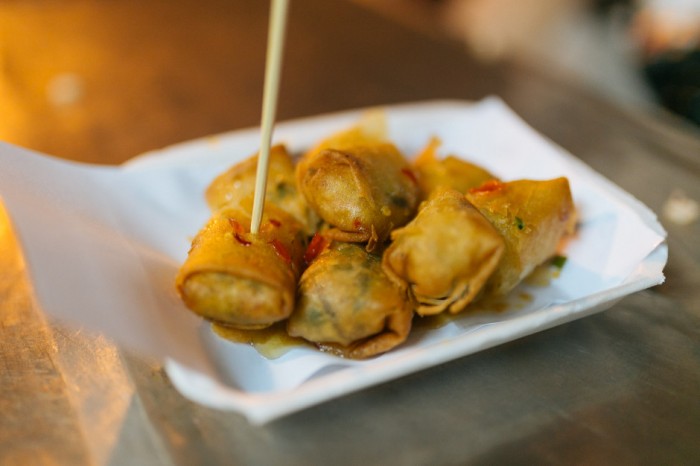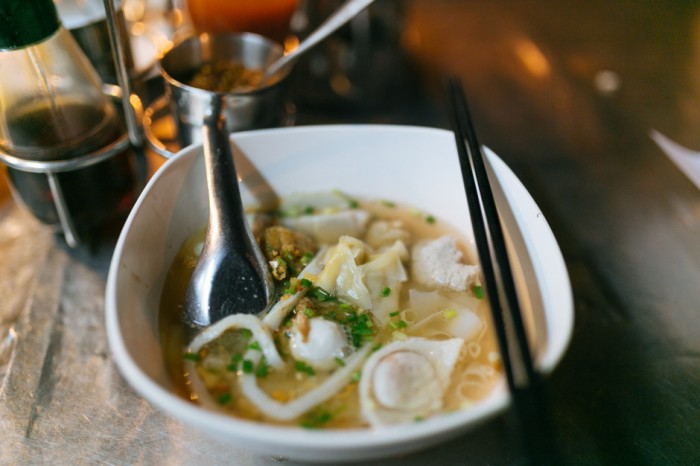 Also read: Singapore to Bangkok: How to Make This Journey by Train
Day 5: Bangkok / Siem Reap
We woke up really early today, at about 4am to catch an early morning 5.55am train to Aranyaprathet station. After buying the train tickets at Hualamphong station which cost 48 THB each, we took a domestic train towards Aranyanprathet, a small town near the Thai-Cambodian border. It was a non-air-conditioned train, so the entire journey was hot and stuffy, on hard seats. Despite it being one of the most uncomfortable train rides, it provided some of the greatest experiences — food being hawked by villagers on the train; experiencing how locals travel locally; seeing migrants fleeing Thailand during the political conflict. It's an immersive journey we don't experience in Singapore.
We took a tuk-tuk from Aranyaprathet station to the border, which costs around 80 THB for two people. Thereafter, we rode on a minibus for six hours from the border towards Siem Reap with a bunch of foreigners. The immigration counters are housed in a hut, which isn't the most fanciful immigration checkpoint I've seen, but it's a uniquely different perspective.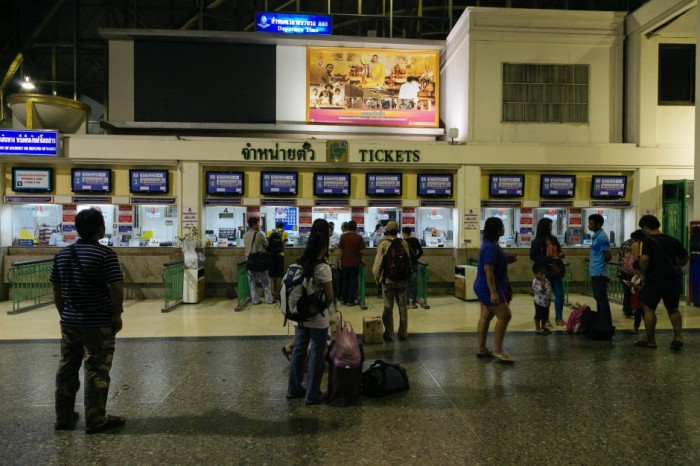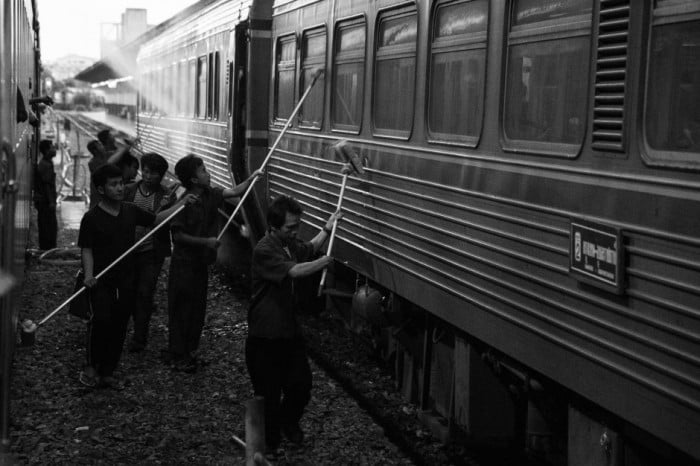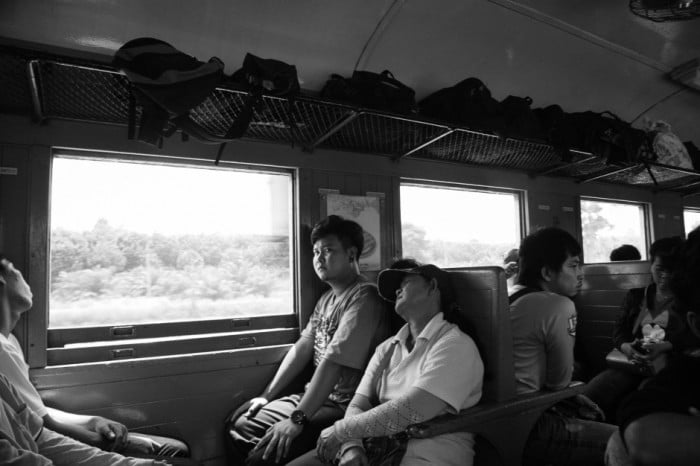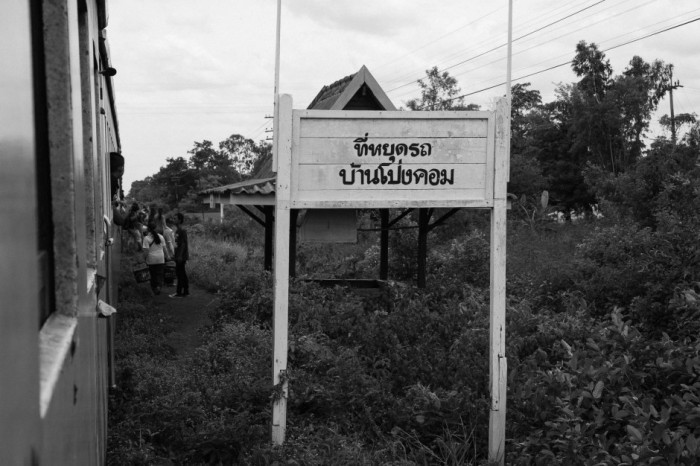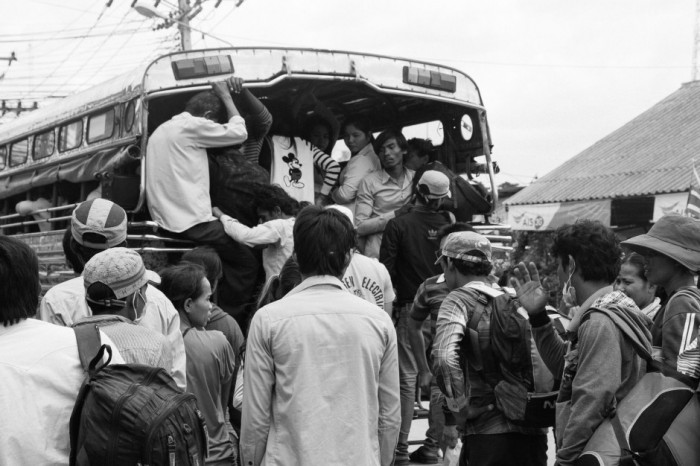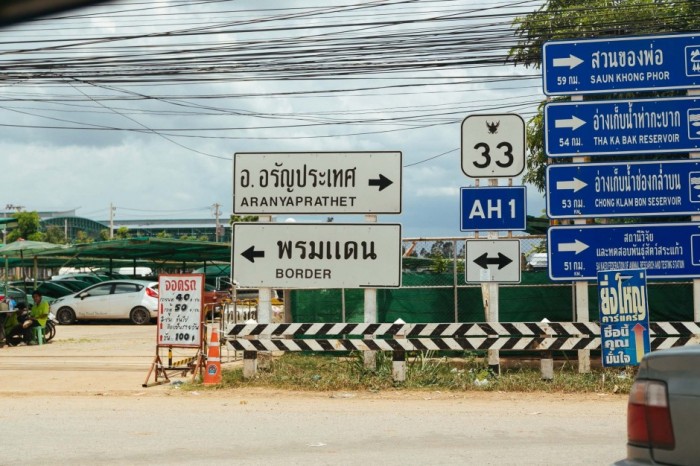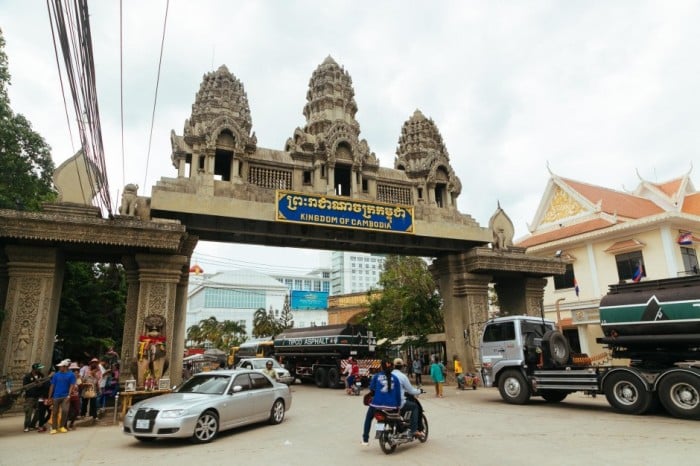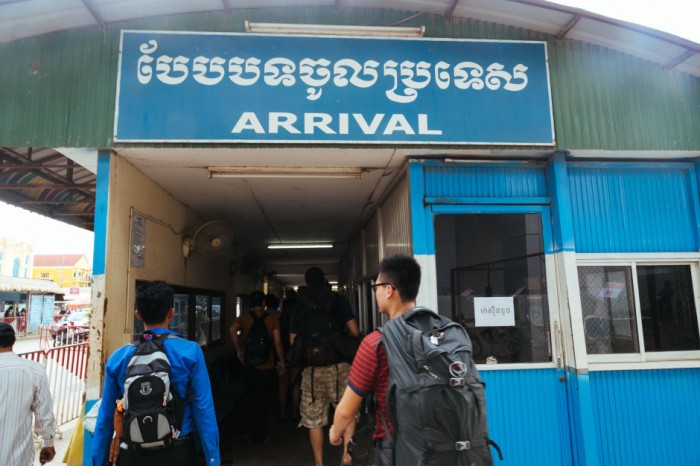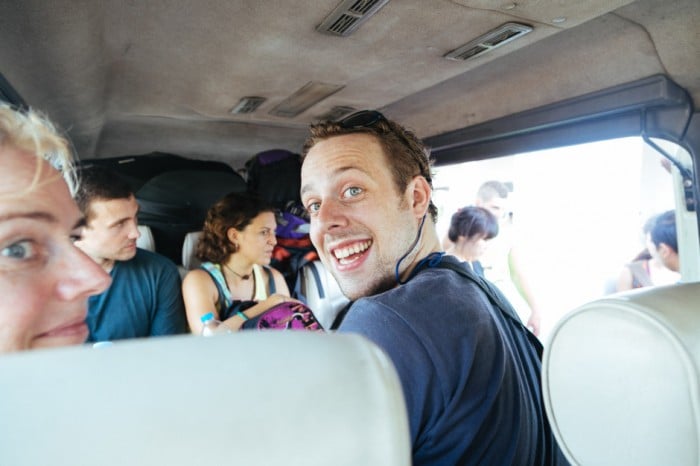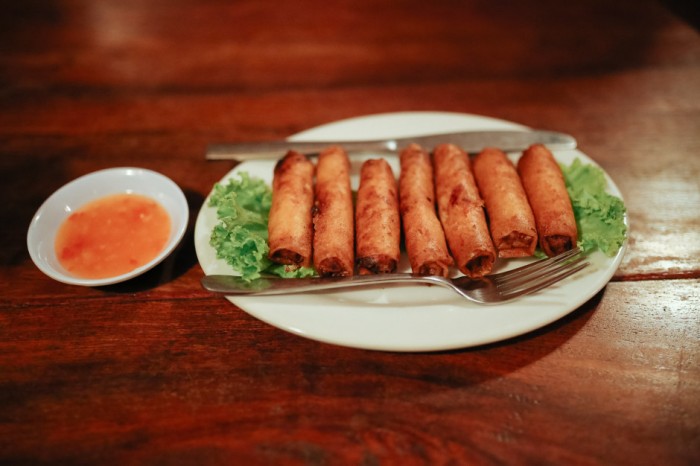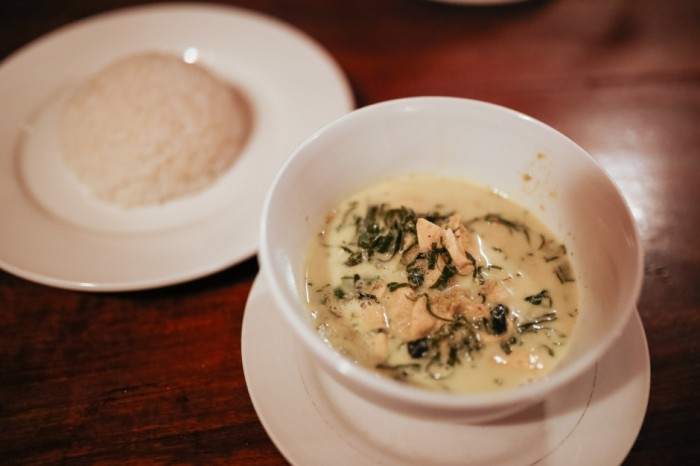 Also read: Long Train Journeys: Seven Hours Across South Thailand
Day 6: Siem Reap: Angkor Wat, Angkor Thom, Bayon Temple, Pub Street
We had another early day, waking up at 3.30am for a tuk-tuk pickup from our guest house to catch the sunrise at Angkor Wat. The entrance fees to the complex cost US$20 per day, and we were given a customised entrance card with our faces on it. There were also a whole bunch of other tourists waiting to catch the sunrise too, so I guess we weren't the only stupid ones to wake up so early.
The Angkor Complex is made up of several temples, with Angkor Wat being one of them. Most of them are uniquely different, and they all have a long history behind them. Exploring the temples requires quite a bit of skill, as the steps in the temples are steep and narrow, requiring you to climb sideways or have a good sense of balance. The temple grounds are colossal and you can spend several hours exploring each and every one of them.
We also encountered small little children hawking souvenirs, a practice I don't really support. I'd rather them spend time in school rather than trying to raise money for their family at such a young age. There were also several 'scams' in the complex grounds, which include teenagers asking for tips when they explain the significance of a temple to you. You can ignore them, but you're just being really mean that way. Like all underdeveloped places, bargaining is a powerful tool here as you can bargain for almost everything, including the tuk-tuk fare and a bottle of water.
At night, we headed to Pub Street where we drank extremely cheap beer. Don't take my word for it. At US$1 per pint, you're getting a steal for every pint of beer you buy there. It doesn't stop there though, as cocktails, shots and mixers range from US$1.50 to $2 per glass. Alcohol in Cambodia is generally cheap, in both Siem Reap and Phnom Penh. Wei Liang couldn't drink a lot and had a headache after one mixer so well… I had a few more on my own.
Khmer food is also delicious in its own unique way and you have to try their Amok dishes. Amok is a mousse with fresh coconut milk and kroeung, a type of Khmer curry paste made from lemongrass, turmeric root, garlic, shallots, galangal and fingerroot, or Chinese ginger.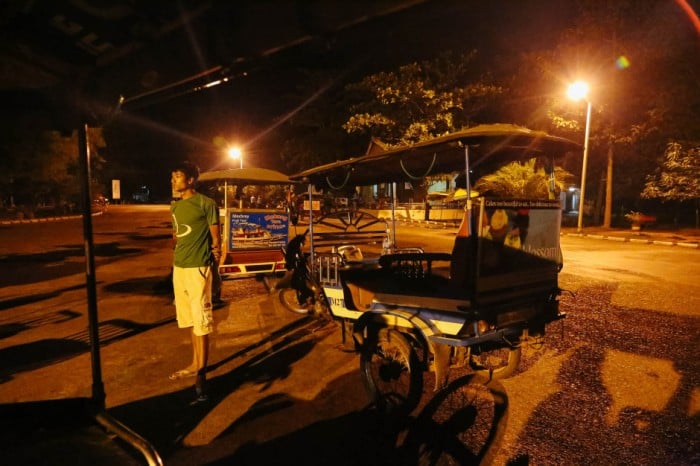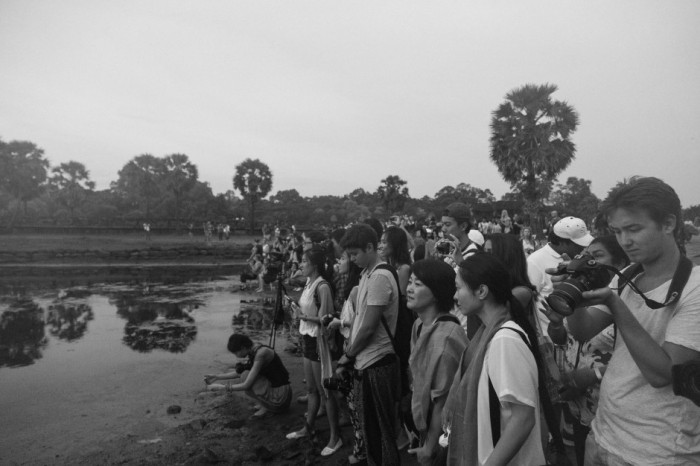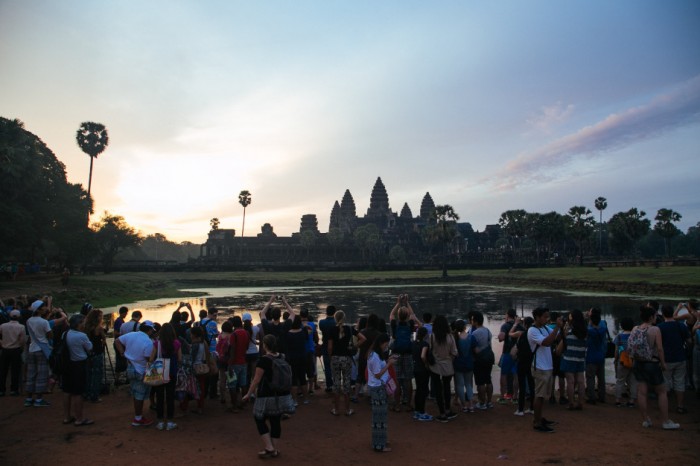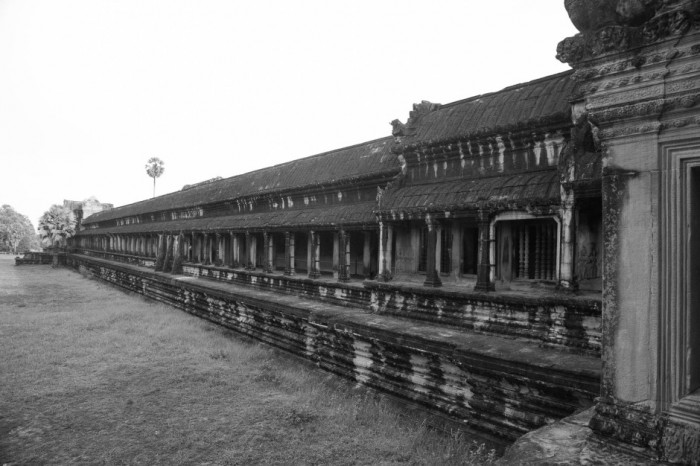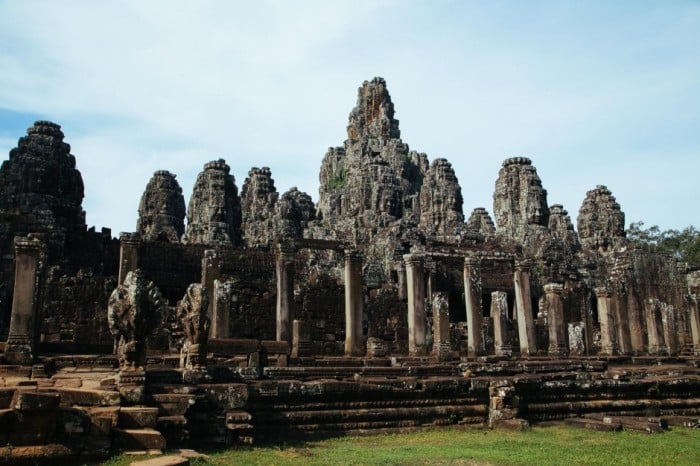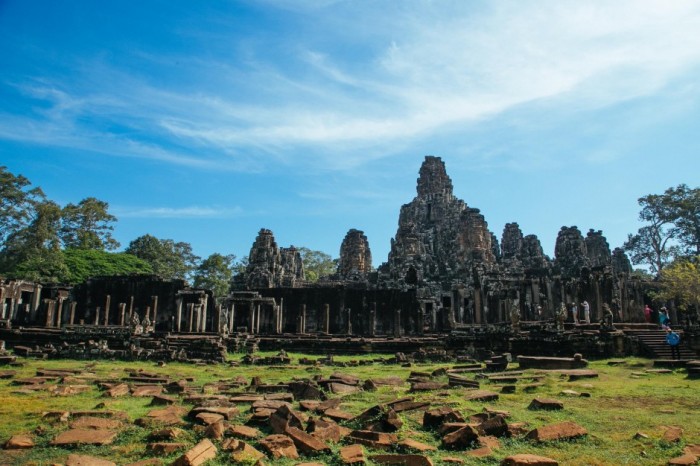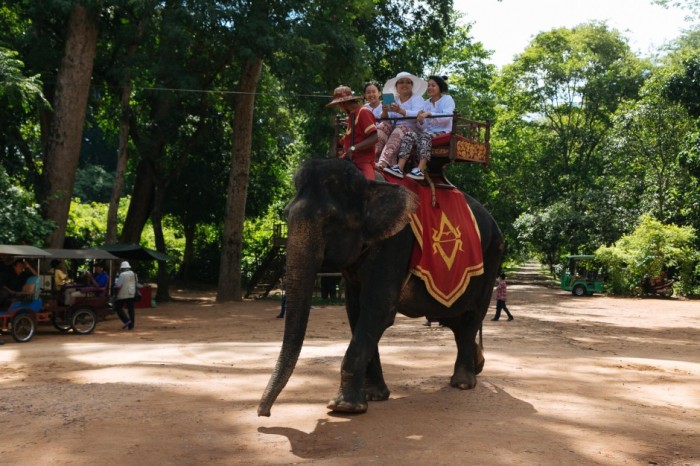 Day 7: Siem Reap / Phnom Penh
After finishing the "must-dos" in Siem Reap, we took a six-hour bus towards Phnom Penh on the Mekong Express with a rest stop along the way. We arrived in Phnom Penh, the capital of Cambodia, in the late afternoon so we didn't do much sightseeing. The bus dropped us at the bus station and we took a tuk-tuk to our hostel which was located about ten minutes from the Royal Palace where all the hostels/hotels are clustered at. In the evening, we spent time walking the grounds outside the Royal Palace (which was closed) and we were greeted with a pigeon fest — a daily sight in the evening when the pigeons gather around for food.
In the evening, we spent time walking the grounds outside the Royal Palace (which was closed) and we were greeted with a pigeon fest — a daily sight in the evening when the pigeons gather around for food.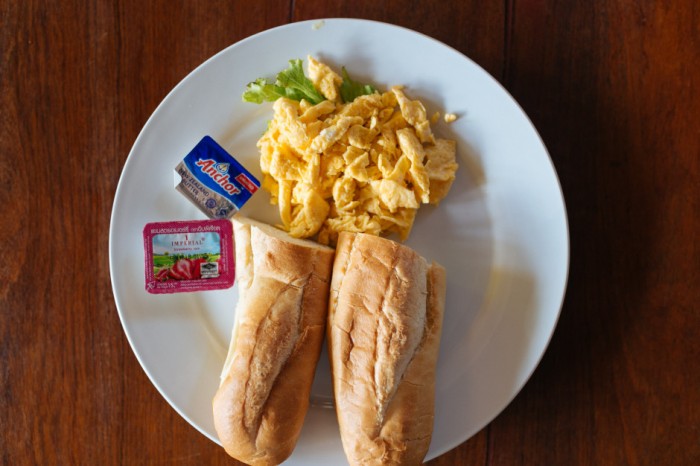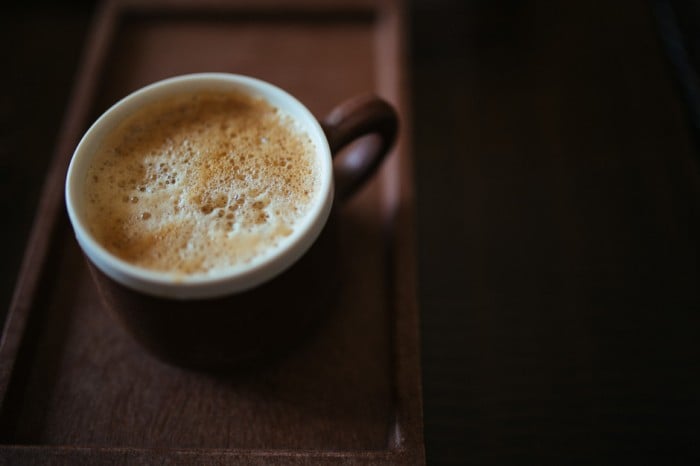 Day 8: Phnom Penh: Choeung Ek Killing Fields, Tuol Sleng Genocide Museum, Central Market
It was a sombre day as we visited the sites of the genocide that took place during the Cambodian civil war about 30 years ago. About 2 million lives were lost as a result of starvation, political execution and forced labour during the rule of Pol Pot. It was a heartbreaking walk around the grounds of the killings as we listened to an audio playback describing the site and killings.
"This is the real start of our journey – but for those who were brought here in
trucks, it was the end. Most came from the torture prison called Tuol Sleng in
Phnom Penh. There, they had been accused of crimes against the state. They
came here at night, starved and terrified, bound and blindfolded. They had been
beaten and tortured. The road was rutted and bumpy.
They were told they were being moved to a new house. Maybe some held onto
that scrap of hope on that dark and terrible drive. Maybe some thought of home,
of food to eat, a future, seeing their families again.
They were wrong.
Many knew in their hearts that this was their final journey. Perhaps some were
even relieved. They had suffered enough.
They may have arrived here in 1976, or 77 or 78, it doesn't matter. The same
thing happened again and again. People were brought here to be killed.
Two or three trucks pulled up to this spot every few weeks, bringing 50 to 70
people. But in 1978, trucks began coming every day, with as many as 300.
There was no tall memorial stupa here, of course. A fence surrounded this place
on three sides, and a lake on the fourth. No one knew what lay within – a
military base maybe? A training camp?"
The above is a partial transcript of the audio playback that has since been etched in my mind. It's an amazing learning experience, after travelling 20km from the city on bumpy roads to reach the site. We went on to visit the Tuol Sleng Security Prison 21 Genocide Museum which was once used as an execution centre for the 20,000 prisoners held there.
We ended the day with a visit to the Central Market and did some small shopping before heading back and packing our bags for our next cross-border journey.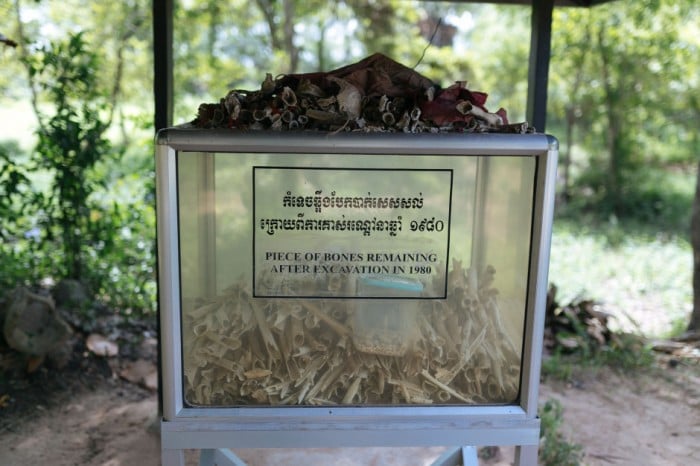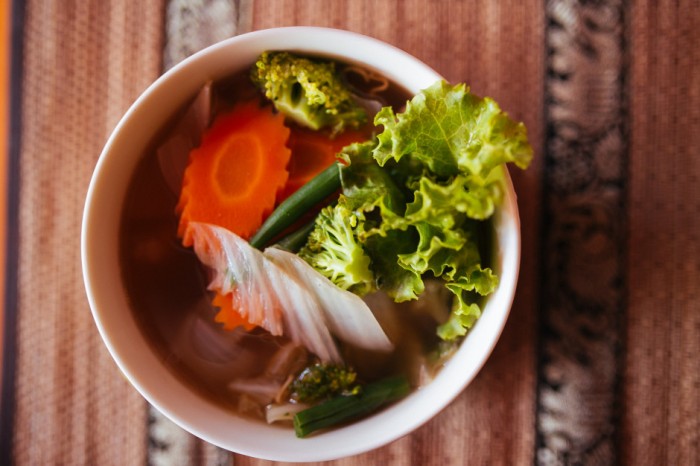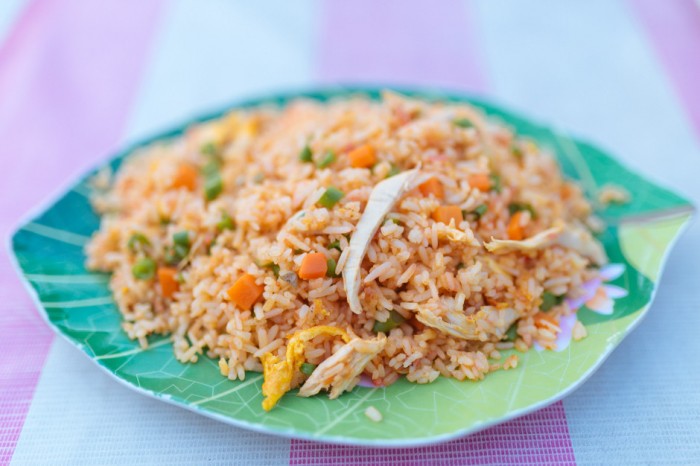 Day 9: Phnom Penh / Ho Chi Minh: Ben Thanh Market
Time for another cross-border experience! This time, we took the Mekong Express bus from Phnom Penh to Saigon, which included a really (REALLY!) cool ferry ride across the Mekong River. As usual, in Vietnam there's almost an endless stream of motorcycles riding by. Crossing the road requires a high level of skill here, and by the third day we got used to it. It's actually simple as the speed of motorbikes aren't that fast, so keeping an eye on the traffic while crossing at a constant pace should help you avoid motorcycles.
We shopped at Ben Thanh Market and Saigon Square (the air-conditioned counterpart with a lot less harassing from shop owners) at night.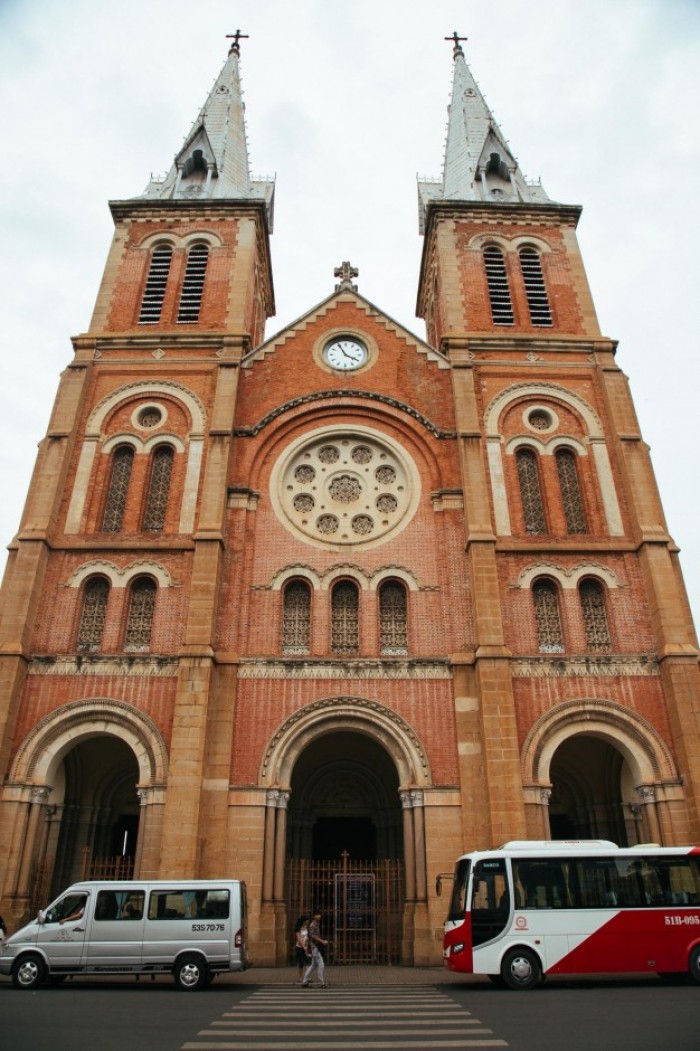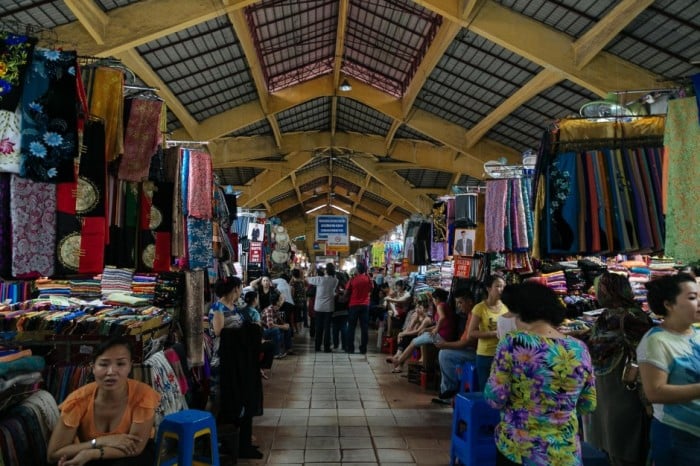 Day 10: Ho Chi Minh: Mekong Delta
We visited the Mekong Delta today on a day-tour organised by the hostel we stayed in. Like most Mekong Delta tours, it's the pretty standard touristy fare, with visits to bee farms and coconut candy factories. It was a good experience though, as we sailed on sampans along the Mekong Delta's tributaries. We paid US$10 per person for the entire tour.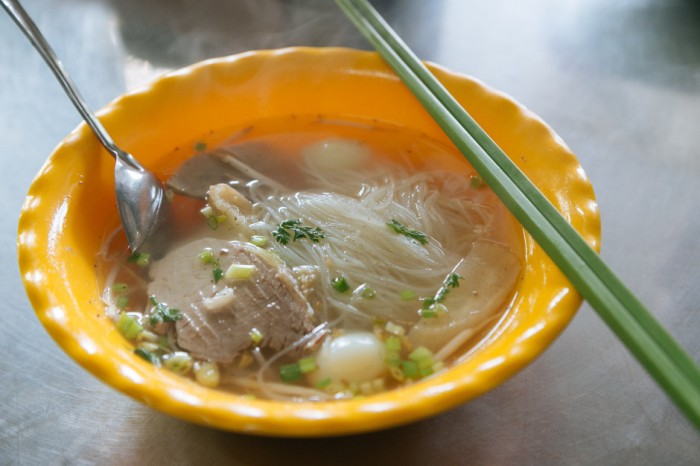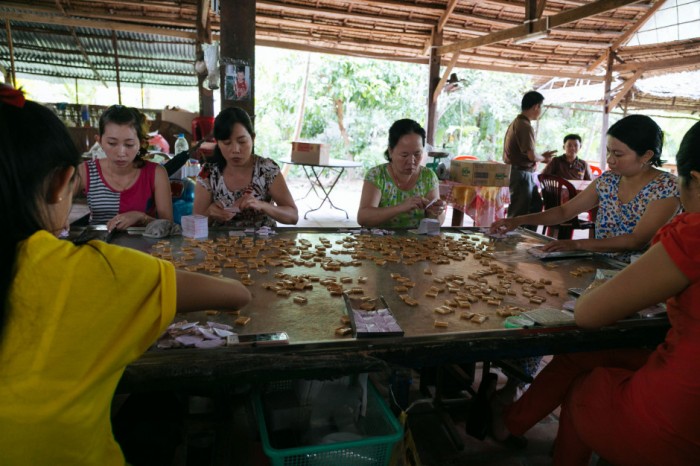 Day 11: Ho Chi Minh: Overnight Train
We headed up towards Danang from Ho Chi Minh City some 854km away via an overnight sleeper train on their Reunification Express train. It was a 6-bed sleeper train that was really cramped in space. The beds were alright, but food that was sold on the train was pretty expensive by Vietnamese standards, and tasted horrible. I regretted not buying from Lotteria that was opened in Ho Chi Minh's train station. Oh well.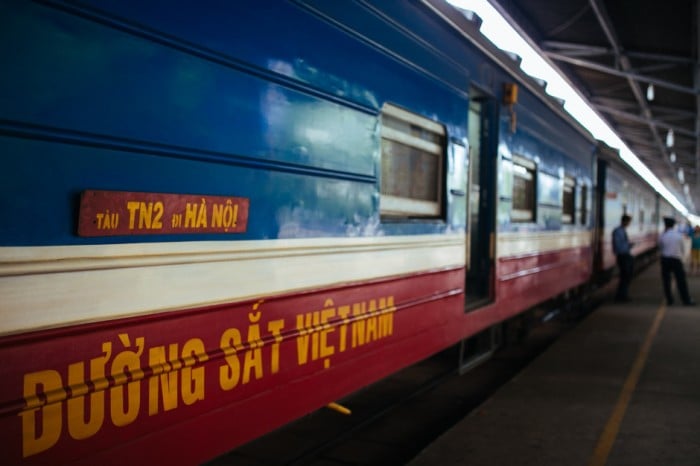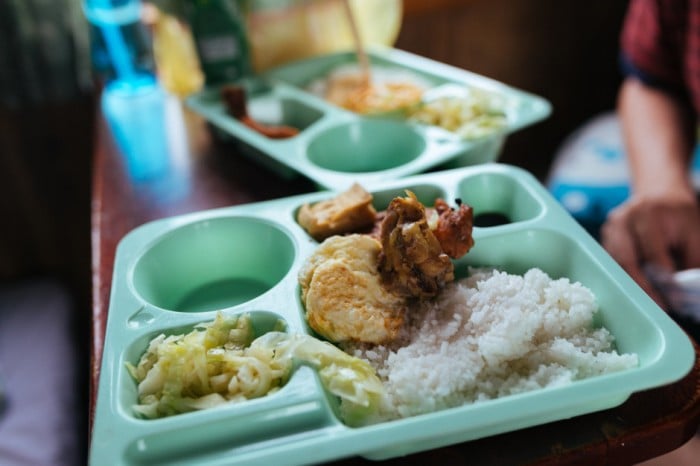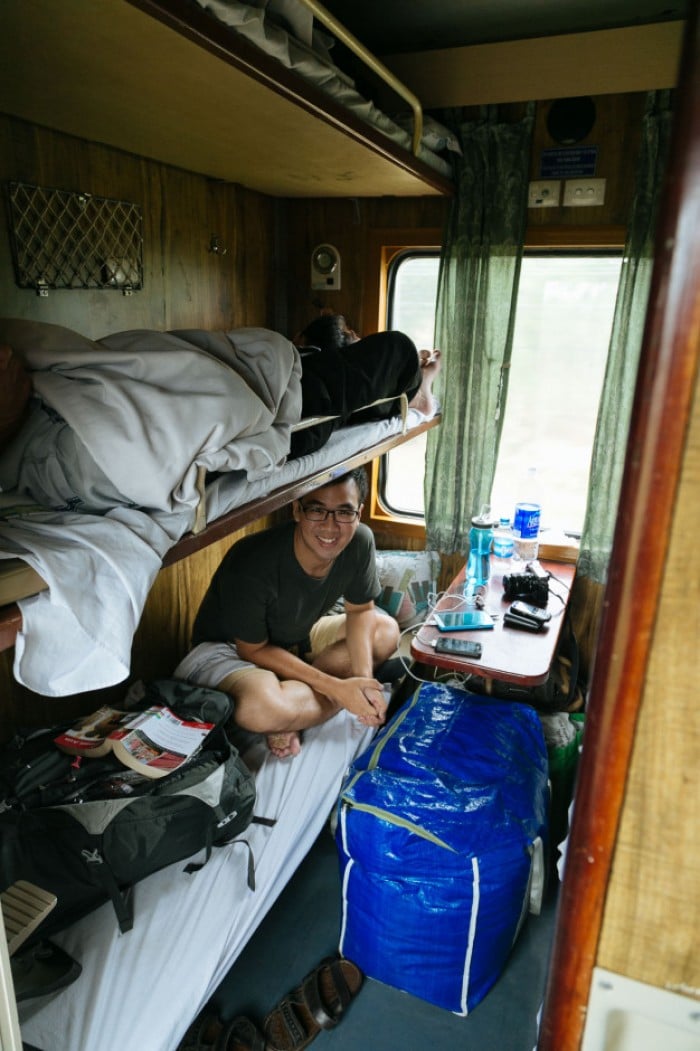 Day 12: Danang / Hoi An
After an overnight train, we had to figure out which stop Danang was since the train goes all the way to Hanoi. Thankfully, we figured out and alighted at Danang before hopping onto a public bus (50,000 VND) that brought us to Hoi An, which used to be a small trading port in the 15th to 19th century.
We took a motorbike from the bus station to the ancient town and dropped our backpacks at one of the restaurants we had lunch at. Hoi An is famous for their Cao Lau noodles and White Rose (similar to wantan dumplings) so we tried those as well.
In the afternoon, we rented bicycles and rode to the beautiful Cua Dai beach and back, stopping to admire the gorgeous scenery before walking around the ancient town till sunset.
We caught the sunset at the town's centre and people started lighting up floating lanterns on the river, which lit up the entire river in a gorgeous sea of colours. We had our dinner by the river at a makeshift stall before heading back to the train station at night for another overnight train to Hanoi. Despite the short stay here, we truly loved this place. There are cheap tailors here as well to have your suits tailor-made and shirts custom-printed, but we didn't have the time to do those.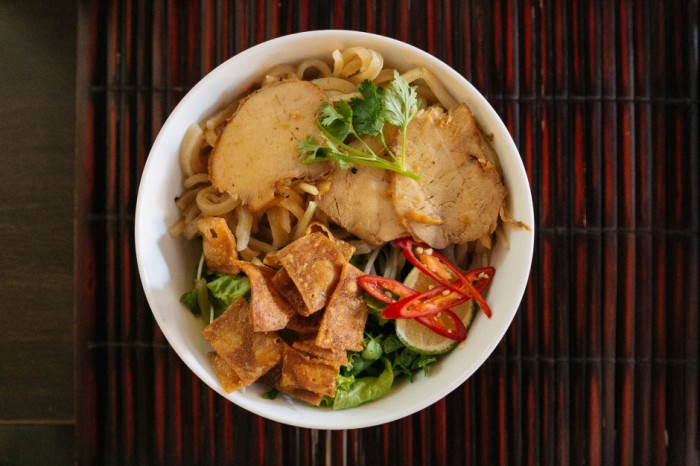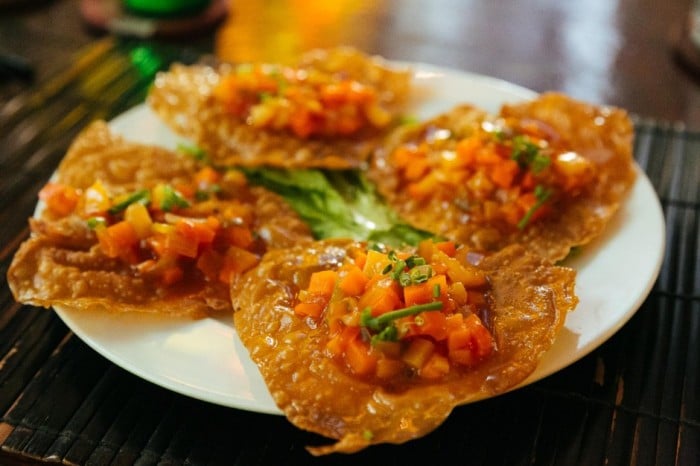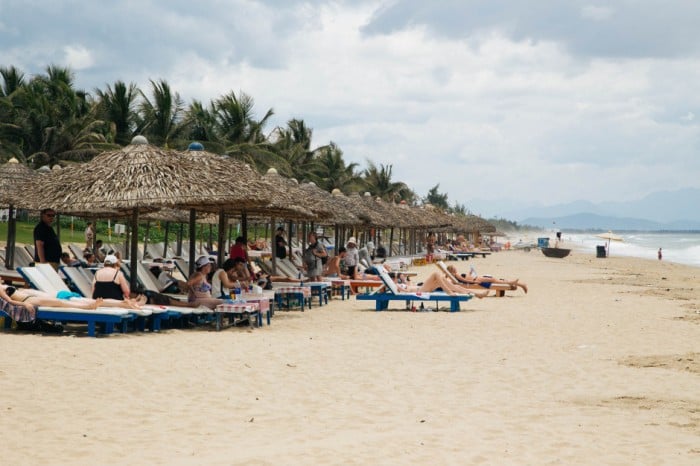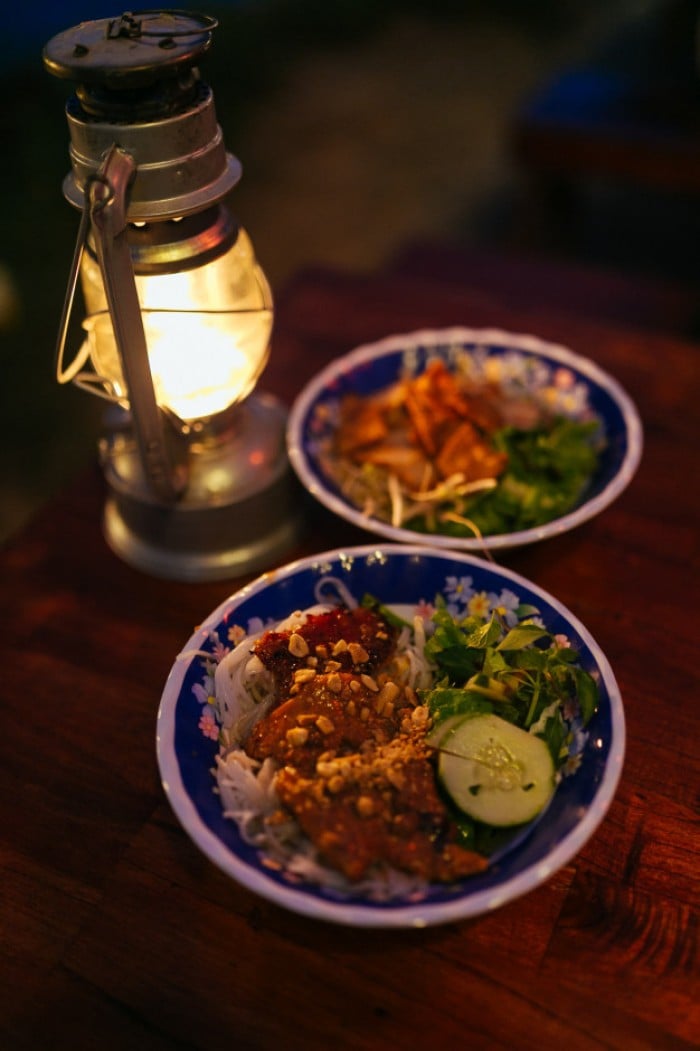 Day 13: Hanoi: Old Quarters
The great takeaway from travelling is the opportunity to interact with locals. Despite our cultural and language differences, we were able to communicate on a basic level — from asking for directions to entertaining children. On this train, we encountered a family with two young girls, who were impressed when Wei Liang showed them the photos taken during the trip. We started watching movies together on my phone and their parents shared with us some snacks on the journey. It was a good feeling — a bond created during strangers in the same cabin during a train journey makes me feel fuzzy inside sometimes.
As the day passed, we finally arrived in Hanoi after a 778km journey. The train journeys had been a little tiring so we decided to just stroll around the Old Quarters, Hoan Kiem lake and the night market. Hanoi is the capital of Vietnam, with French-Vietnamese cultural blending that infused culture, art, literature and cuisine during the colonial era.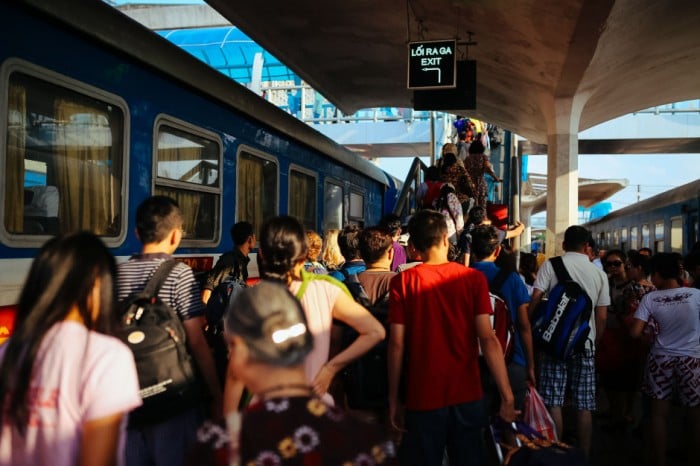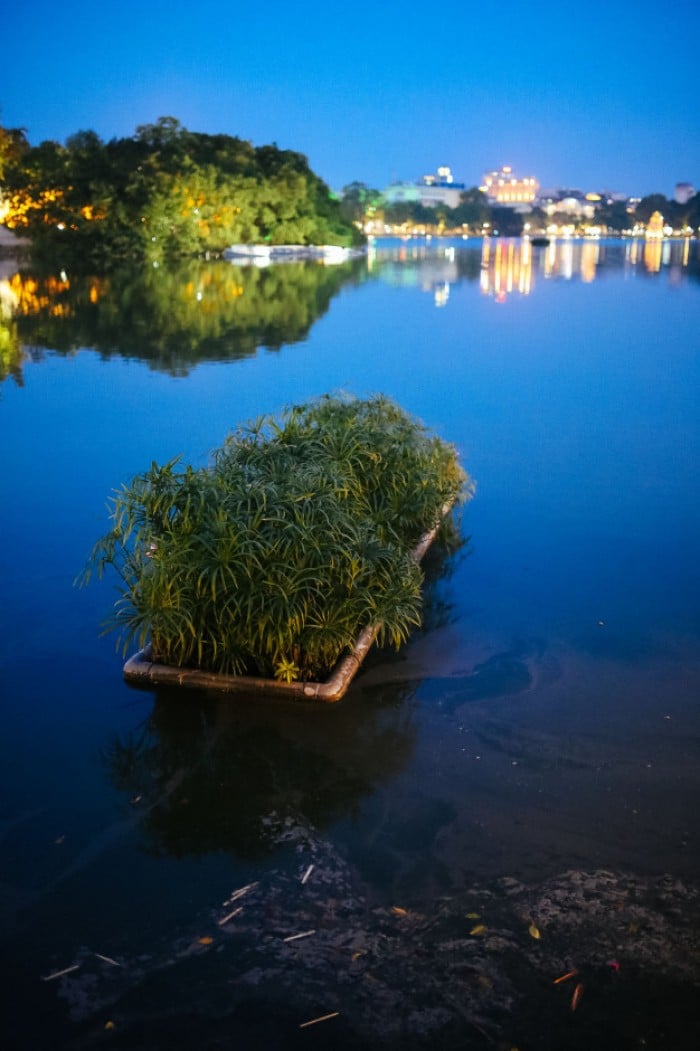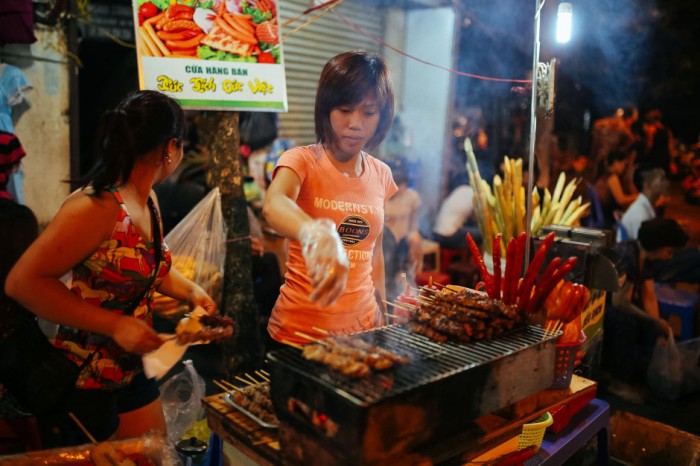 Day 14: Halong Bay
We had a pickup from our hotel in the morning and headed towards Halong Bay, literally, the Bay of Descending Dragons. It is one of the new Seven Wonders of the World and a UNESCO heritage site. We figured that if we didn't visit this place, we wouldn't have been in Vietnam at all.
Halong Bay features thousands of limestone islets that were formed over 500 million years of different conditions and environments. We took a 2-day-1-night boat cruise around the bay and did kayaking, night sky gazing and enjoyed the sea breeze on the top of the junk boat.
Also read: 12 Experiences Every Traveller Should Have in Vietnam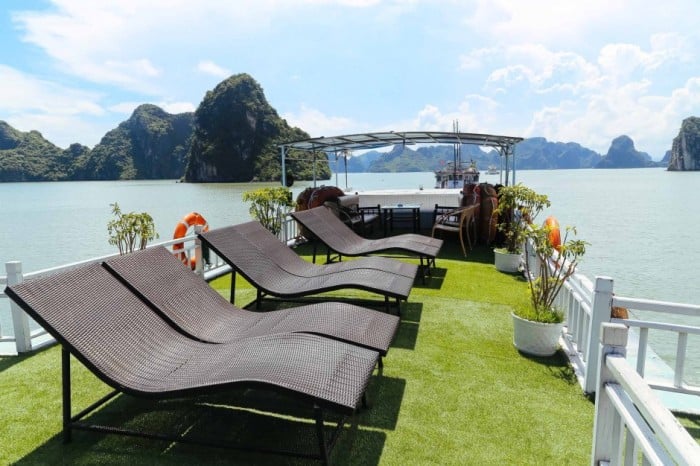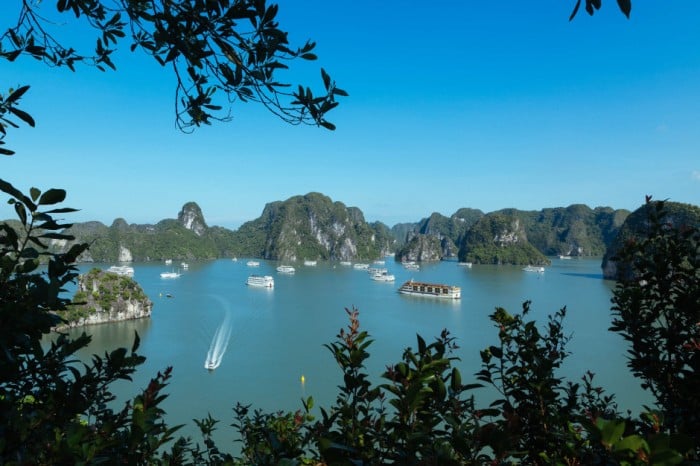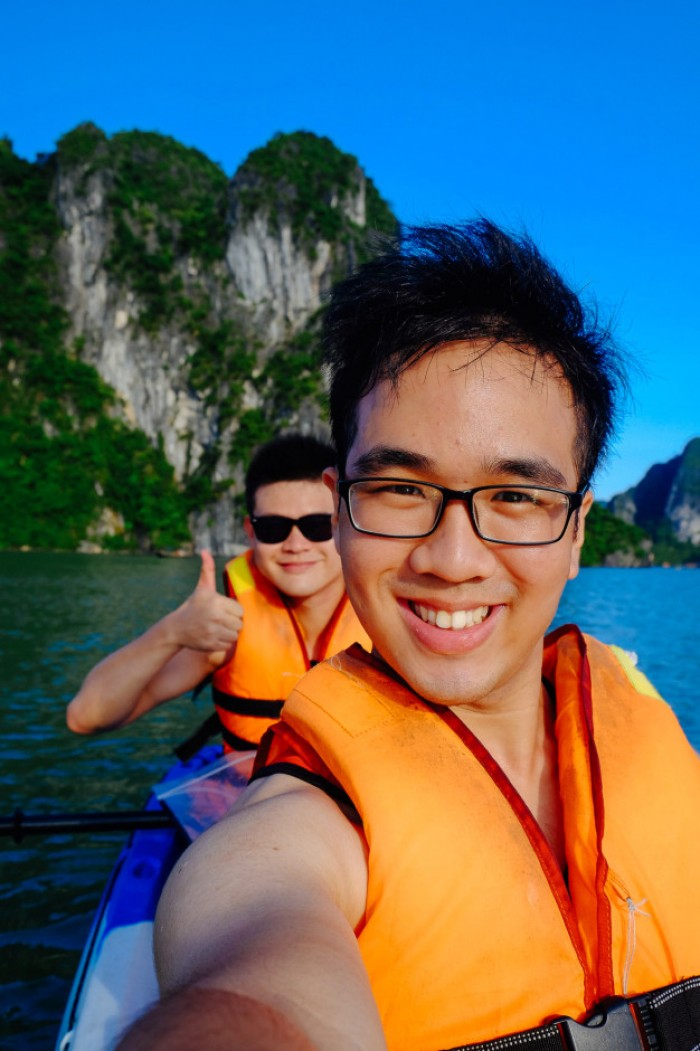 Day 15: Halong Bay / Hanoi
We visited the caves that featured 'dragon scale carvings' in the morning before packing up and leaving for Hanoi in the later part of the day. At night, we took an overnight sleeper train towards Lao Cai, some 350km away.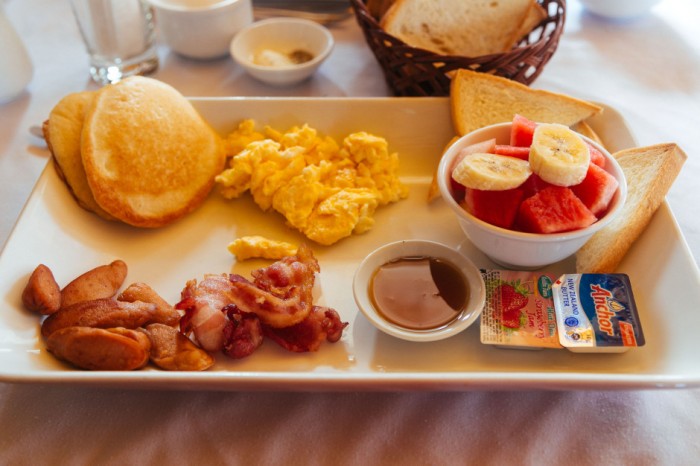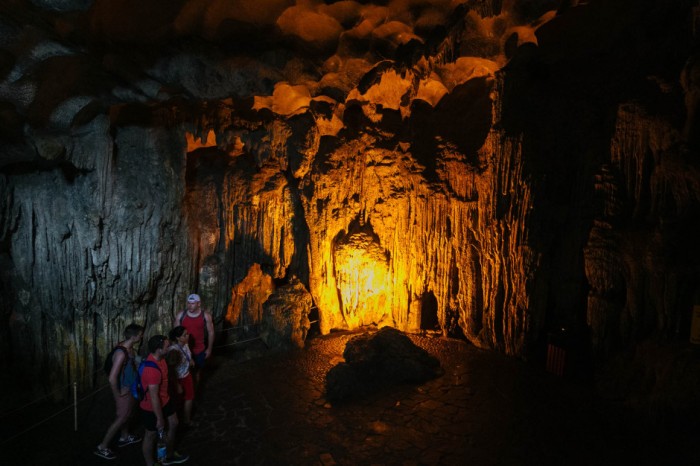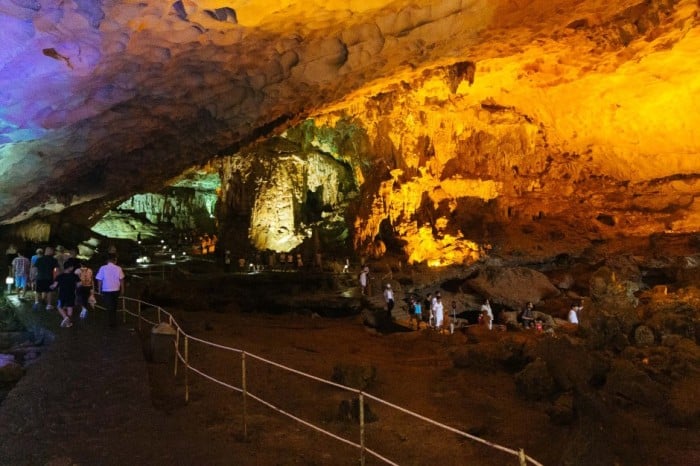 Day 16: Sa Pa
Sa Pa lies near the Vietnamese-Chinese border and required a 45-minute bus ride upslope from Lao Cai (60,000 VND). As we drove up towards an altitude of 1600m above sea level, we could see the weather changing moderately, with fog and rain starting to overshadow the sunny afternoon sun.
Sa Pa is a small town home to a great ethnic diversity of people. Most of them live in small villages and hamlets scattering in valleys scattering in valleys and mountains throughout the district. We did a 16km trek towards Giang Ta Chai village with two of the village ladies and had dinner — a simple meal of rice, vegetables and tofu — in a small cottage belonging to one of the ladies before hitching on a motorbike back to the town.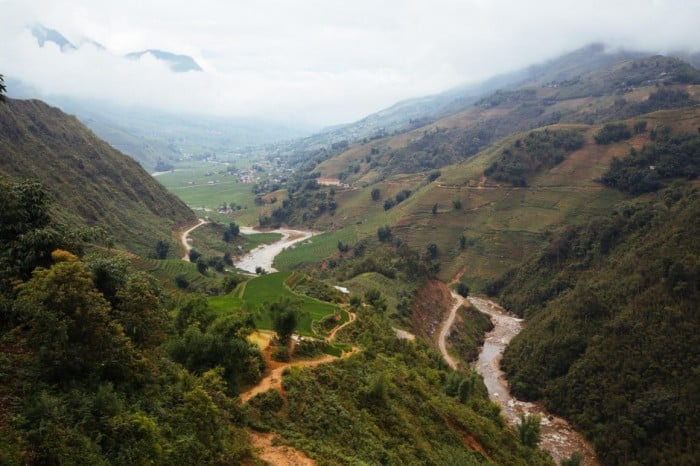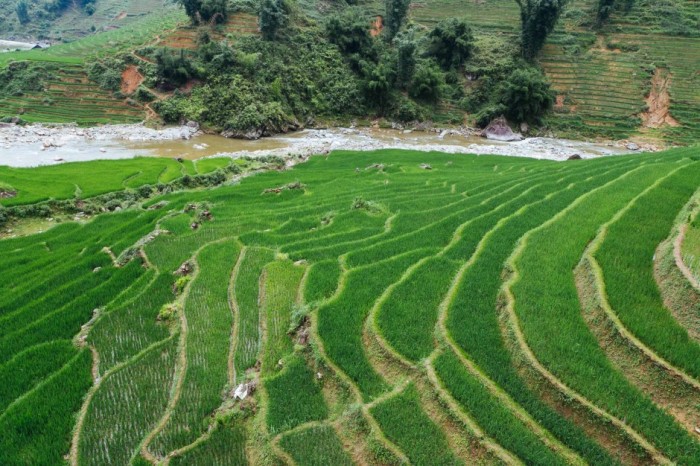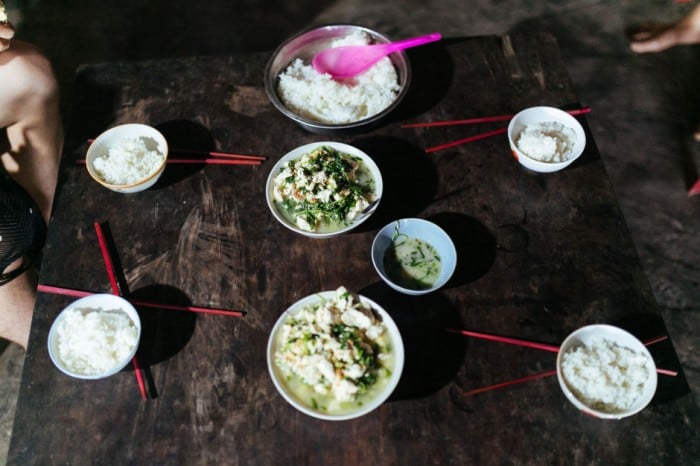 Day 17: Sa Pa
We visited Cat Cat village today, about 4km from the town centre. The route around the village goes one big round like a huge loop with plenty of up and downhills and we took about 4 hours to cover it. The lush greenery and spectacular panoramic views of the villages are perfect for photography and we did stop quite a lot to take plenty of photos.
At night, we took another overnight train back to Hanoi as we bade farewell to this beautiful town.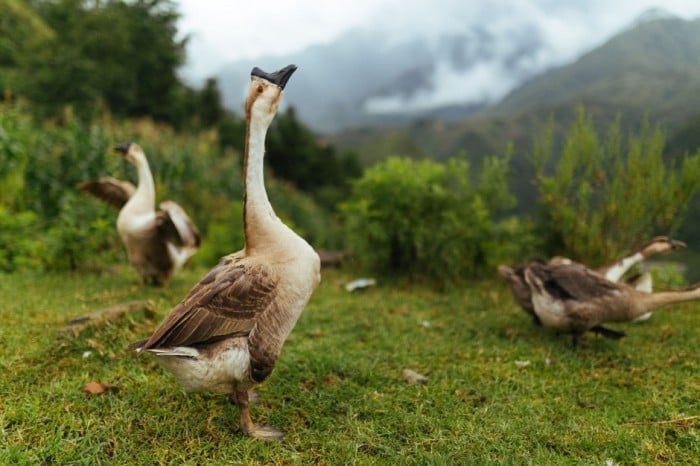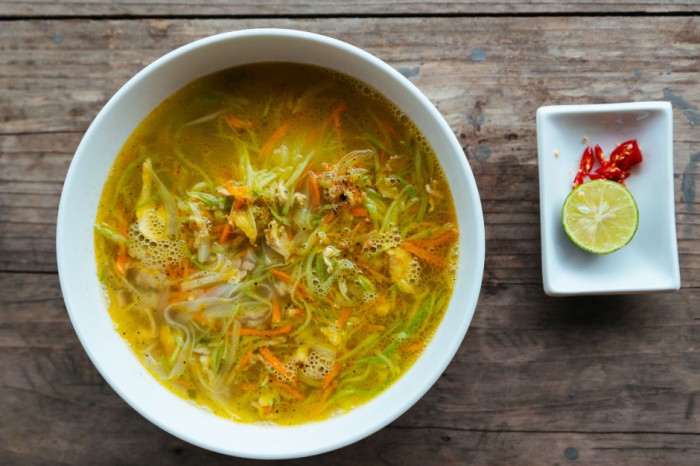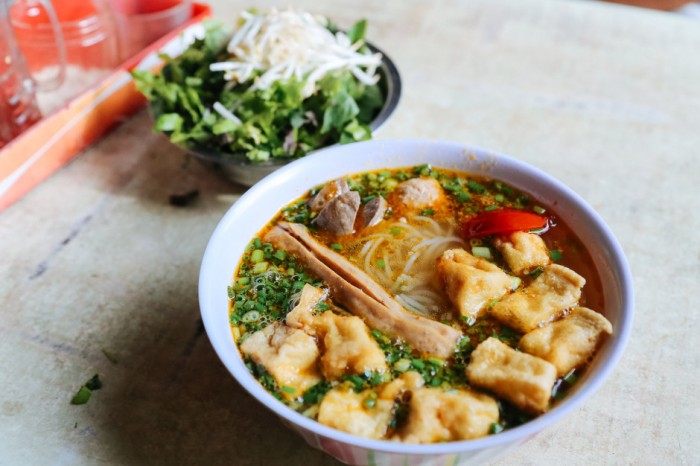 Day 18: Hanoi: Old Quarters, Water Puppet Theatre
We are finally back at Hanoi! As it was our last full day in Vietnam, we decided to do some last minute shopping on our limited budgets and stock up on some Vietnamese specialities like coffee. At night, we caught the Water Puppet show (US$5).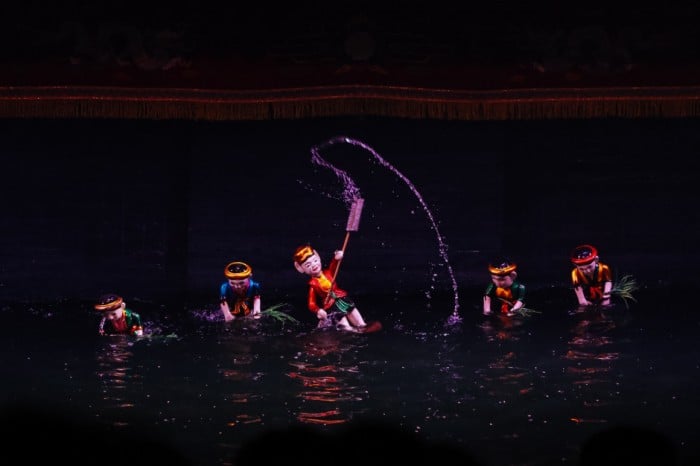 Day 19: Hanoi / Singapore
AND FINALLY, we flew back to Singapore on TigerAir in the afternoon and arrived in Singapore in the evening. It was a crazy, long-lasting and shag trip to so many countries, taking almost every sort of transportation along the way: train, private car, public bus, minibus, tuk-tuk, taxi, junk boat, sampan, small boat, motorbike and even a ferry!
It's good to be home, but travelling has made me learn so much, see so much and do so much. This is unlike any other vacation I've done, as there had to be lots of detailed planning to be done (especially the border crossings — what if we get stuck in a secluded part of the country?!).
As we did our SEA trip without any mobile data plans or insurance (and hence saved quite a bit), we managed to lower our overall cost of the trip. Excluding food and spending expenditure like mineral water, we spent about S$900 for train tickets, accommodation and tours.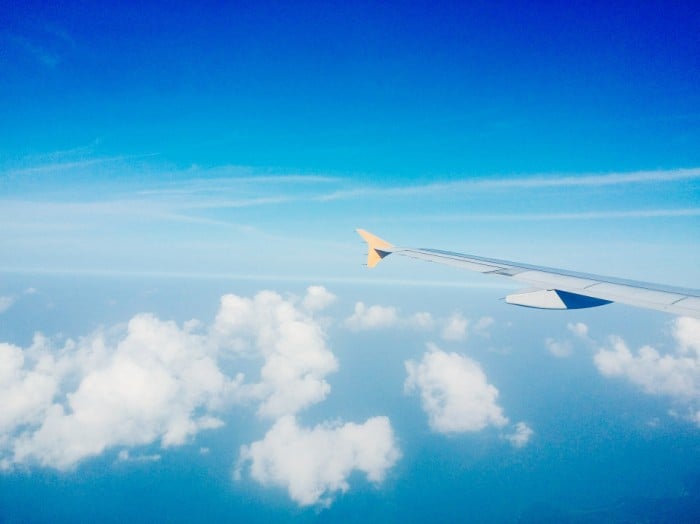 That's it! I hope you enjoyed scrolling through the photos and reading the travelogue. You might want to consider adding a trip like this to your bucket list! Share the post (and love!) with your friends or like my Facebook page if you love this post! I will share my detailed itinerary if you're keen as well — just drop me an email! 🙂