Thanks to the guys over at The Bubble Tea Factory, I managed to snag myself an invite to an exclusive preview of Southeast Asia's first bubble tea pop-up exhibit.
I'm not gonna lie, I'm the biggest boba fan. Hello 100% brown sugar milk tea all day err' day. So you can imagine my excitement when I found out the existence of such an exhibit. 
And boy did this bubble tea exhibit not disappoint. As a self-proclaimed boba connoisseur, I can safely attest that this was truly a whimsical experience like no other. 
The Bubble Tea Factory opens on October 19 and will run till December 18 at *SCAPE. If you're keen on heading down for the same magical experience, here are a couple of exhibition highlights you should look out for!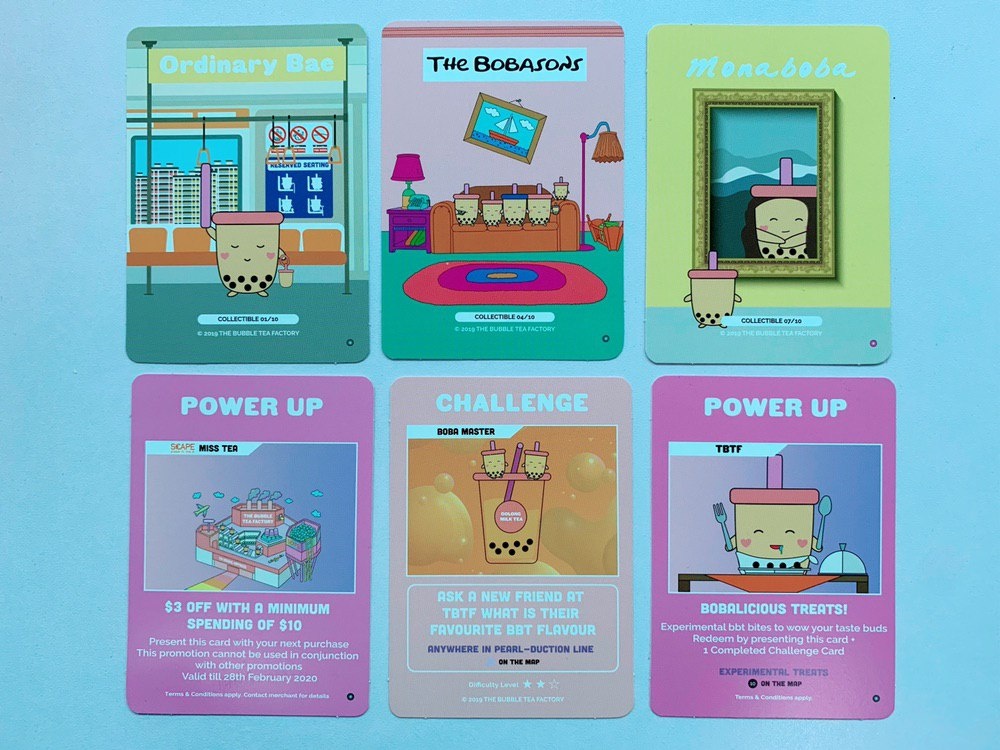 Before entering the exhibit, visitors will receive a Boba Booster Pack. 
Boba connoisseur pro-tip: Don't lose the power up cards as you can use them to redeem a free bubble tea and boba inspired snacks!
1 – Boba-Jection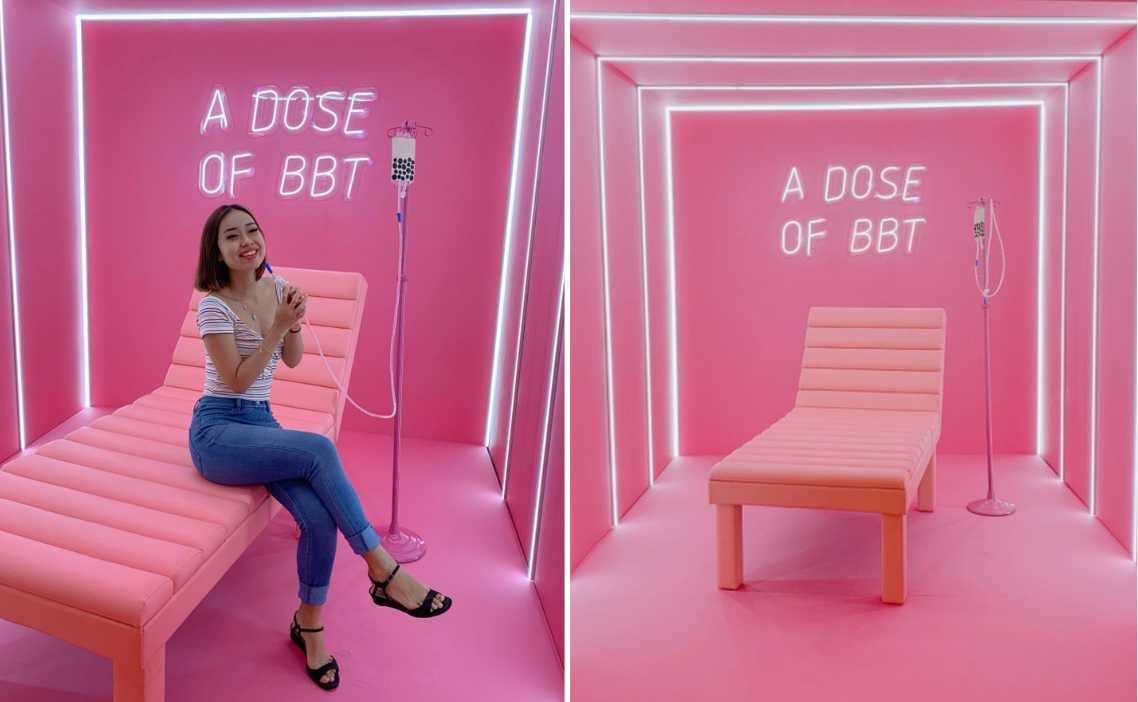 This is by far my favourite — and perfect for all boba addicts. Personally, I don't believe there has been a more accurate photo representation of myself. The opportunity to showcase my love for bubble tea AND get an Instagram worthy pic? SOLD. 
Boba connoisseur pro-tip: Sit at the edge of the chair for a cute snap or lie down and go full-on boba addict!
2 – Boba Ballin'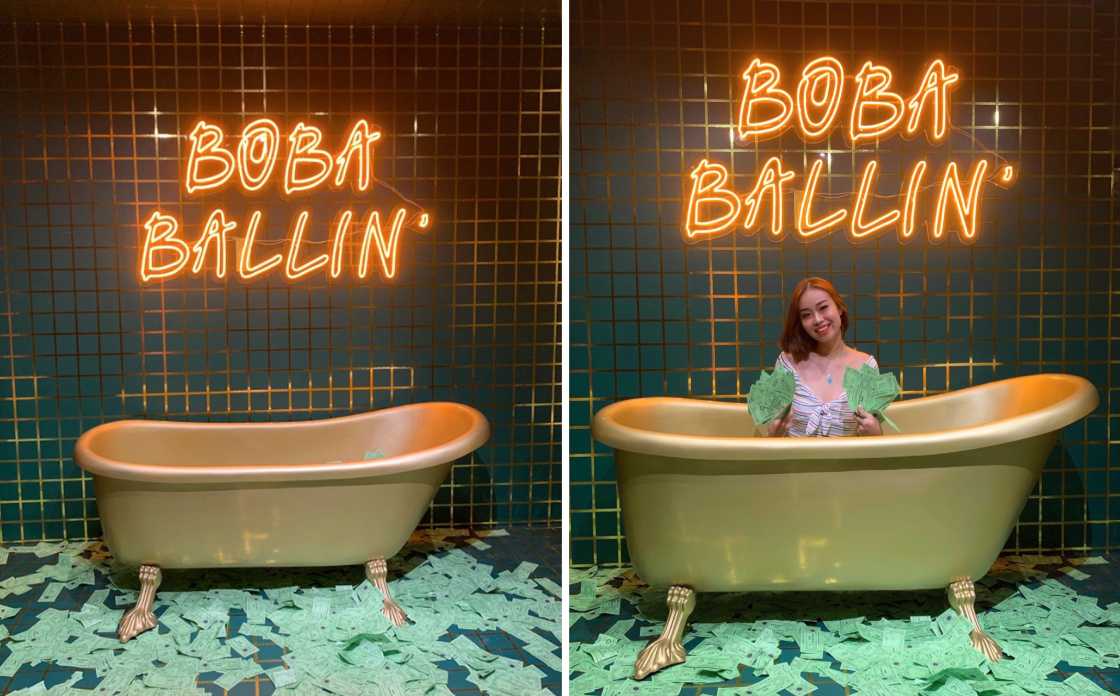 Say hello to all them dollars'! This is probably how wealthy bubble tea franchise owners live their lives — taking bubble baths with all the dollar bills we spend daily for our boba fix. 
Boba connoisseur pro-tip: Whip out your cameras and take burst shots or boomerangs to catch all the moolahs' flying everywhere!
3 – Pearl Pit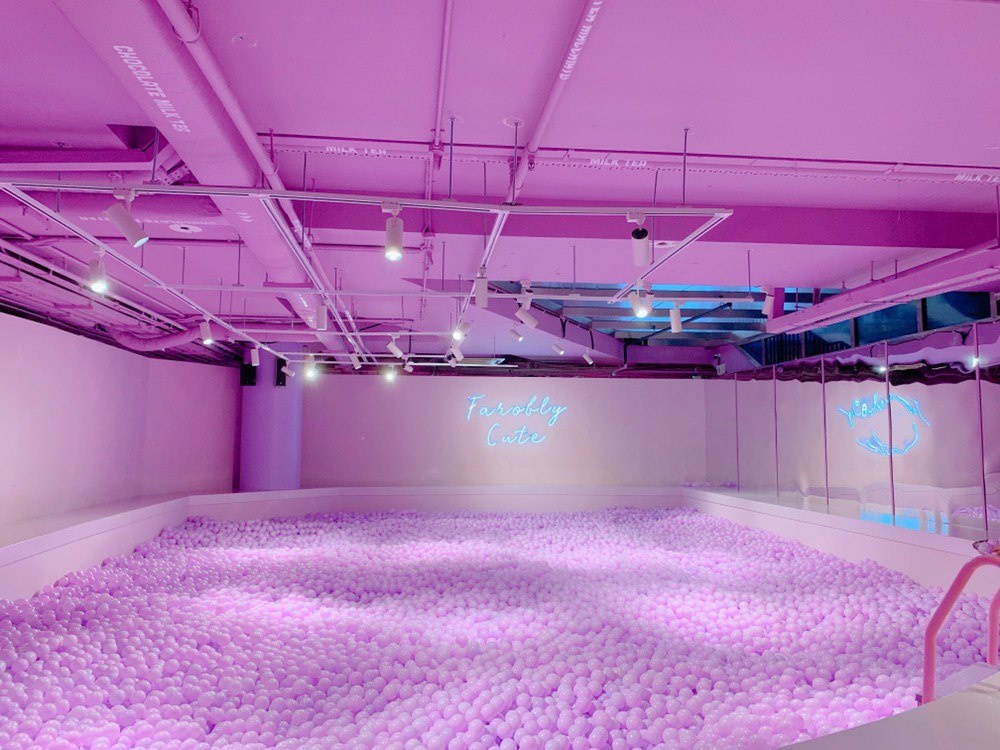 This 'taro-licious' pit is everyone's childhood dream come true. Filled with 100,000 taro 'pearls' — this pearl pit is big enough for a good swim lap or two. Why swim in a normal pool filled with water when you can swim in pearls?!
I confess: I spent a good 20 minutes inside this pearl pit just fully soaking in the pearls. Honestly, I'm surprised I didn't come out purple.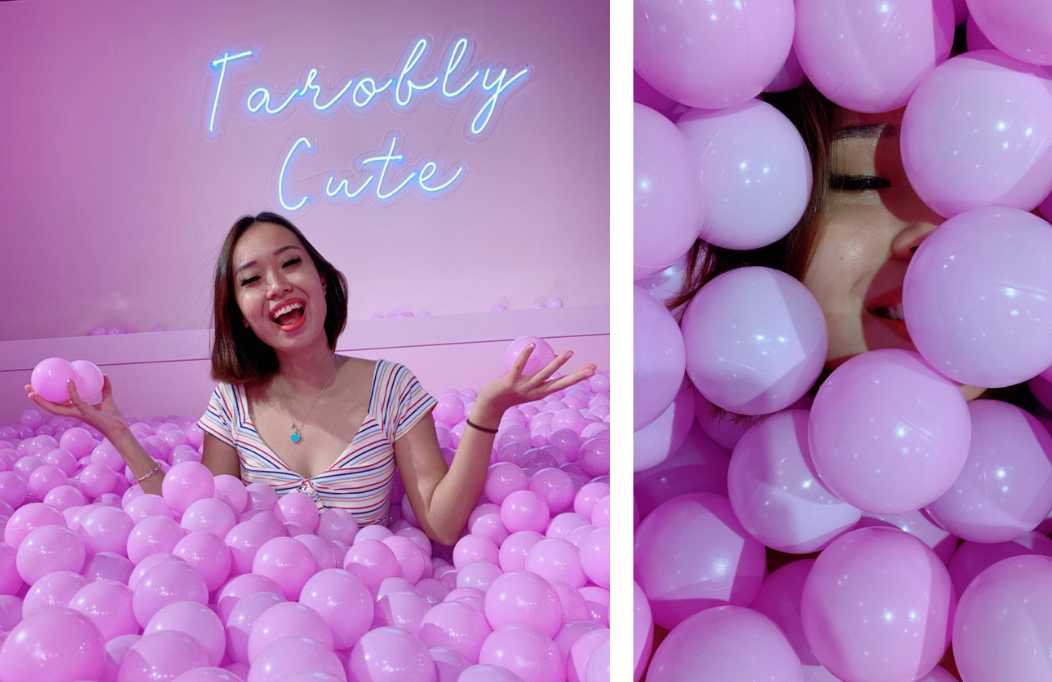 And as my face probably already screams: I HAVE NEVER BEEN HAPPIER. 
Boba connoisseur pro-tip: Just frolick around in this pit of joy – trust me, you wouldn't want to leave. 
4 – Taro-bly Wreck
Admittedly, when I first heard about this swinging boba pearl, I was so excited to channel my inner Miley Cyrus a la Wrecking Ball. Turns out — it's not as easy as she makes it look.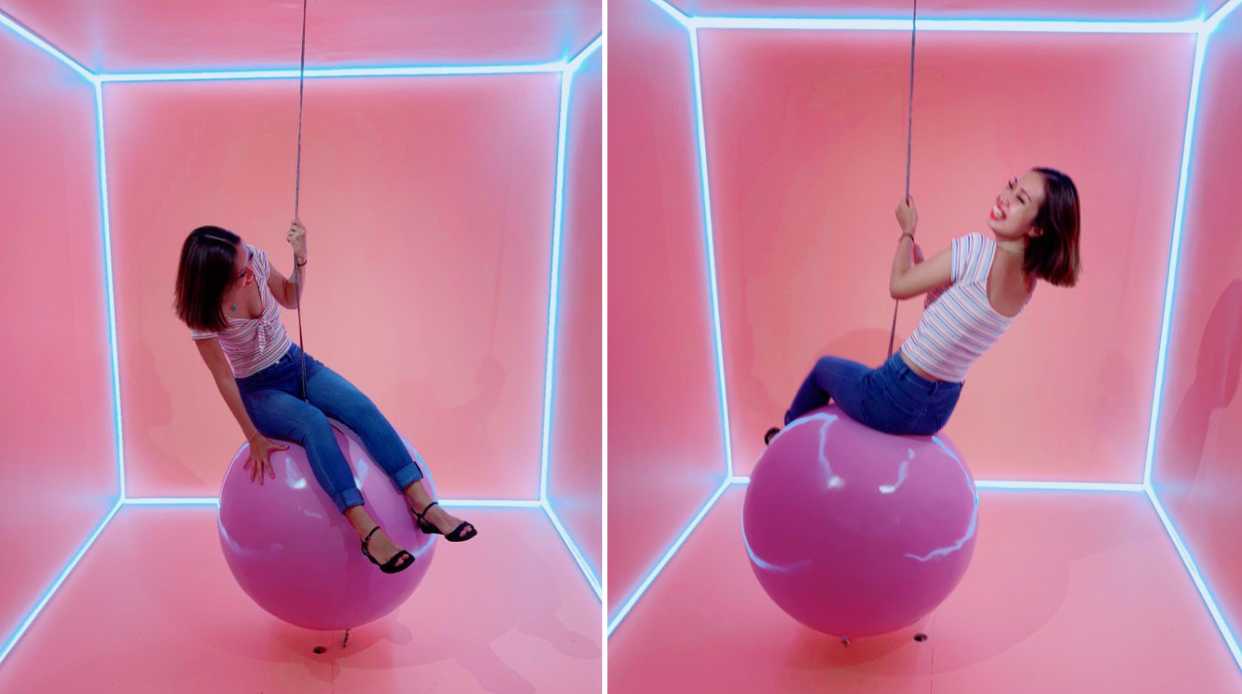 Yup, still not sure how Miley Cyrus does it. 
Boba connoisseur pro-tip: You should definitely brush up on your ball (or rather boba) swingin' skills before you head down so you look less uncoordinated like me… 
….and hopefully more like this. (I don't know how she does it either!)
5 – Tea Terminal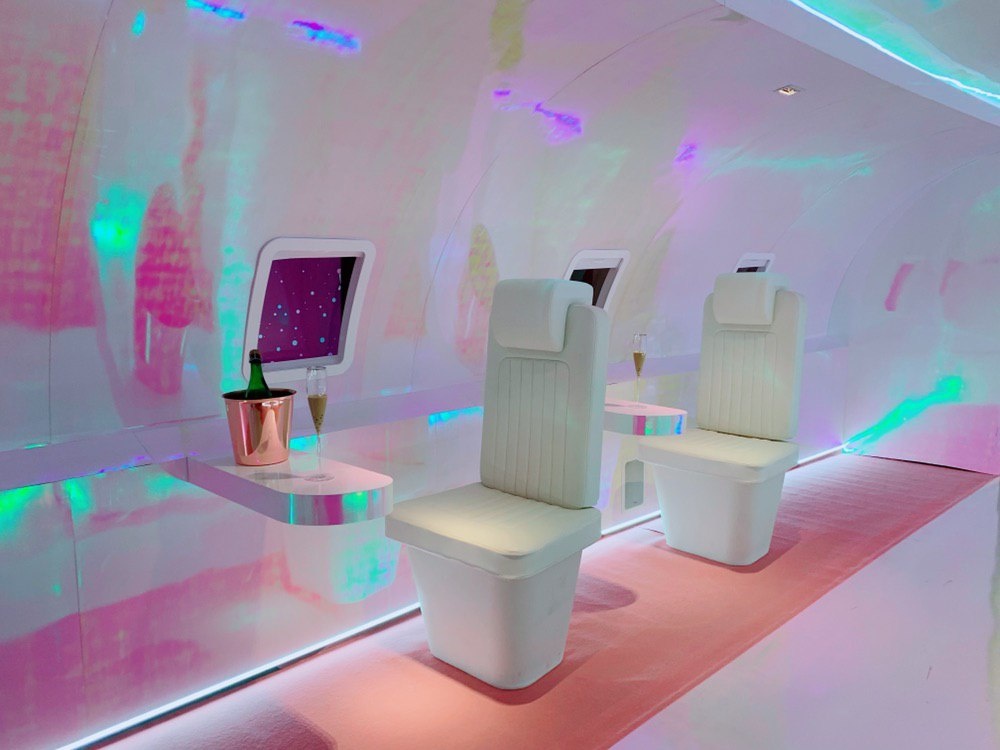 No boba experience is complete without flying through the milk-tea way on Air BBT — the best boba airline provider in town.
Boba connoisseur pro-tip: This is the last stop in the exhibit (you won't be able to return to the other installations once you enter) — so be sure to take all your pictures before jetting off in style! 
6 – Cute Boba Merchandise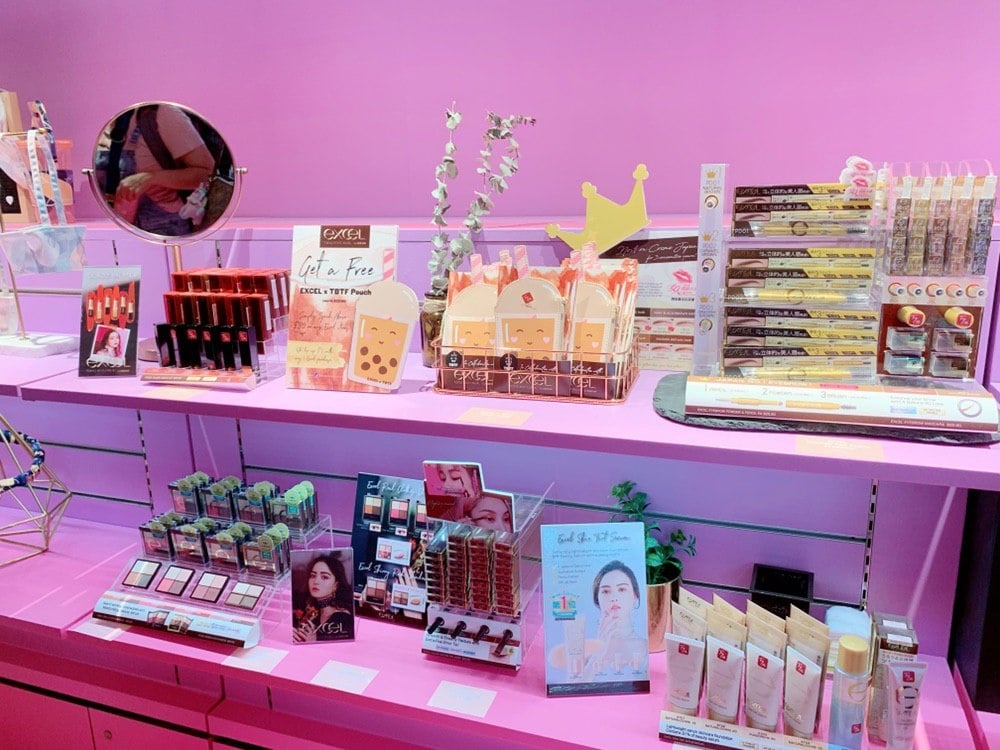 With 'bubbly' cute merchandise ranging from boba earrings to makeup, be sure to hold tightly to your wallets! Because if you don't — you will find your hand reaching into your wallet and paying for EVERYTHING.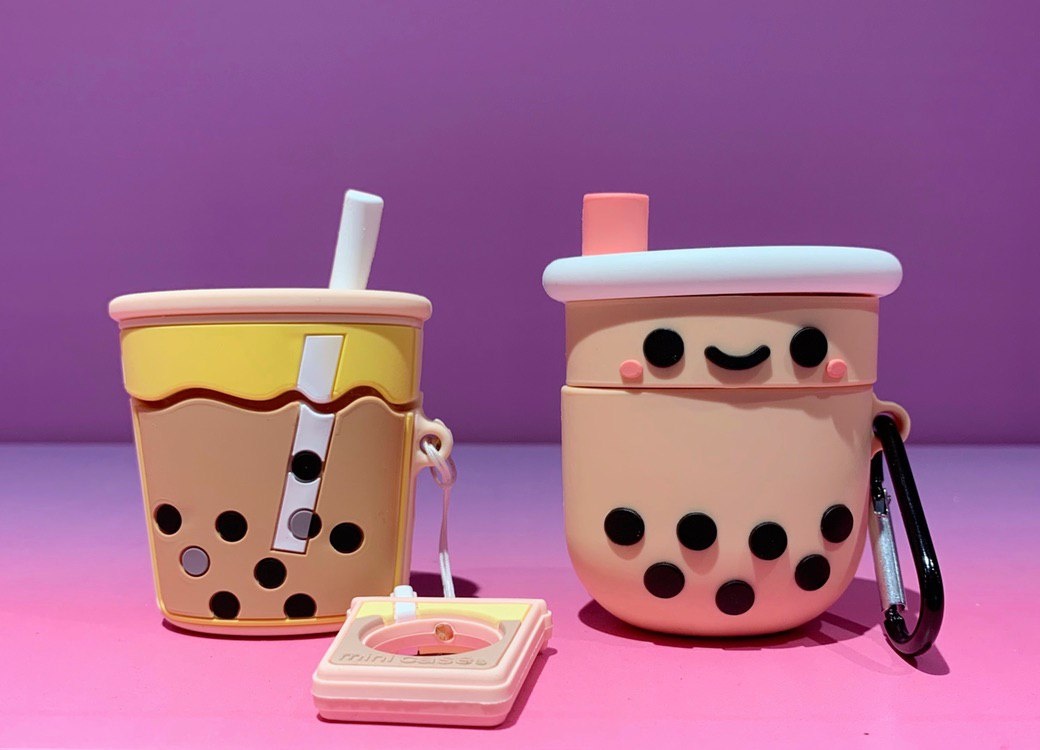 Unfortunately, I did not hold onto my wallet tightly enough and ended up getting myself a super cute airpod case ($14.90). I mean, my airpods also need clothes right? 
Boba connoisseur pro-tip: You should get one for your airpods as well. 
7 – Happiness Wall
At the very end of the exhibit, there is a wall of 'happiness' for you to leave heartfelt notes behind! Here's my personal favourite.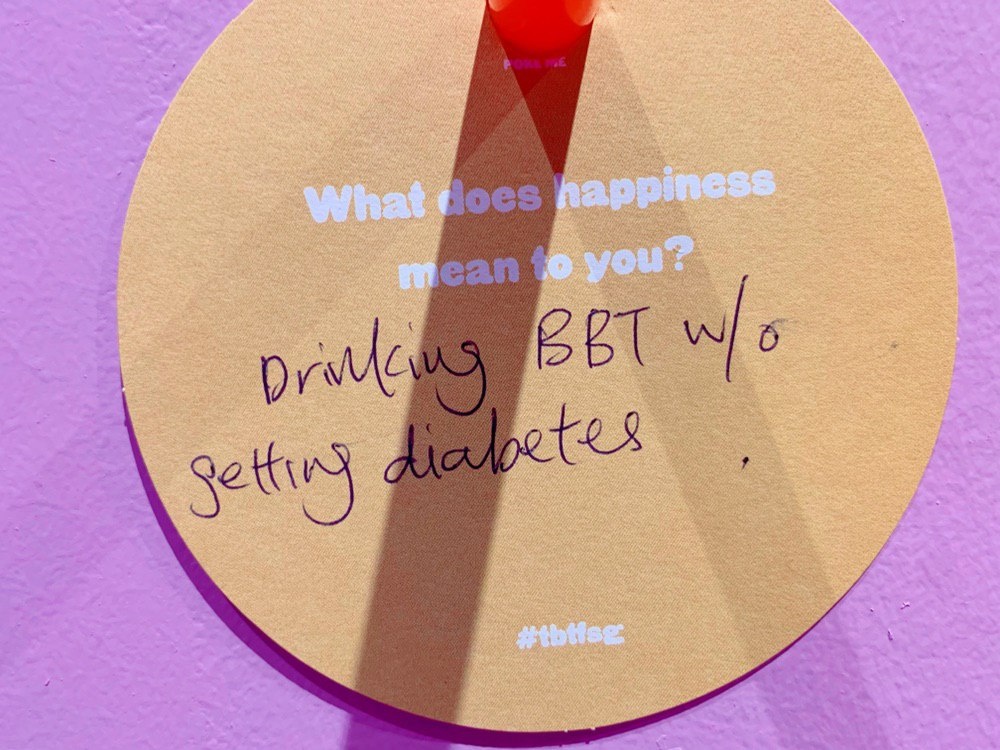 Truer words have not been spoken. I feel you un-named writer… I feel you. If you see anyone rolling around Orchard Road in a wheelchair with a boba in hand in the next few decades — It's probably me.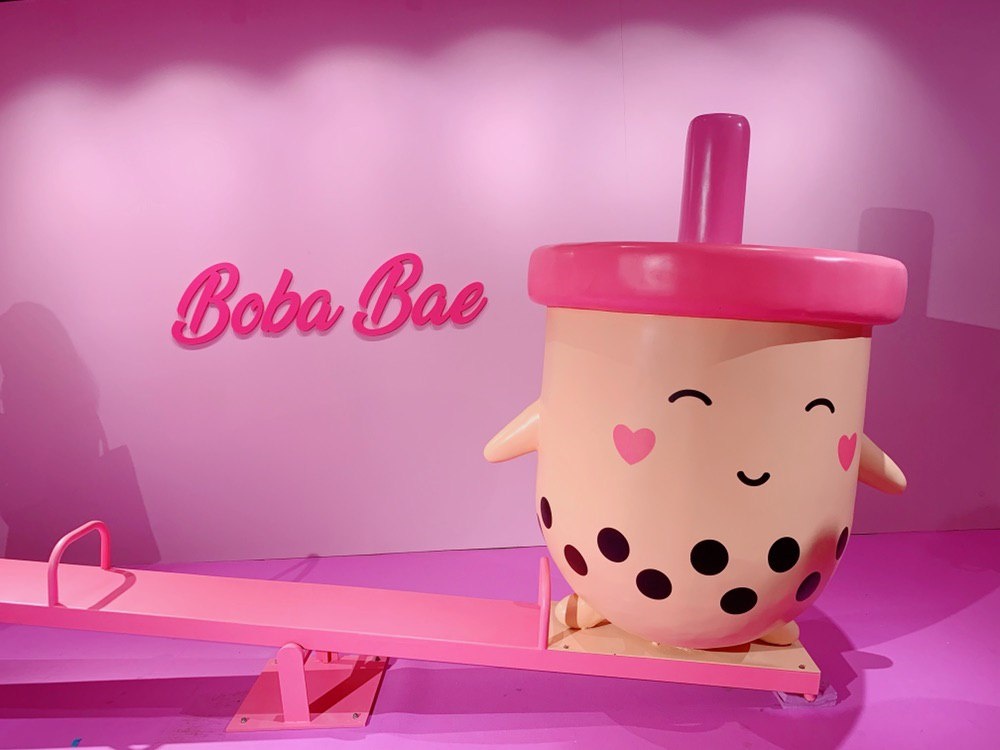 If you're still reading, here's a special treat for you! To celebrate The Bubble Tea Factory's opening on 19 Oct, the first 1000 visitors will enter for FREE! 
Tickets are going for S$24 (weekday) and S$28 (weekend). As part of an opening special, tickets from 20 Oct to 3 Nov will be going for S$18 (weekday) and S$23 (weekend). Get your tickets here.