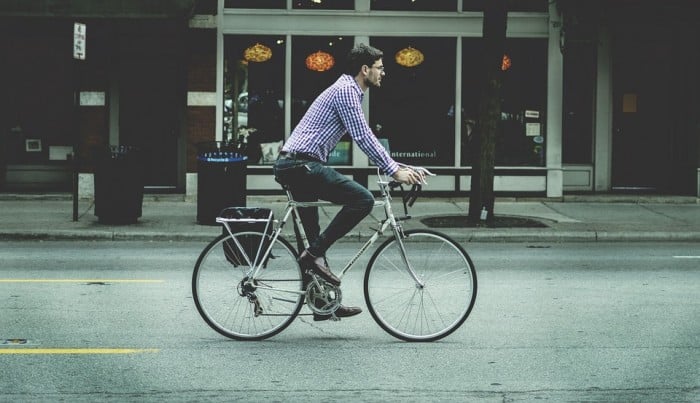 The little red dot is ethnically and culturally diverse, and even more so as it continues to draw immigrants from all over the world. Singapore's population has now exceeded 5.5 million people, of which about 40% are non-citizens. With variety at its very core, Singapore has a curious mix of expats, and there are certain types that stand out. Let's have a not-so-serious look at them.
The Comfortable Expat
They come for different reasons (although mostly for work), with the intention of staying a maximum of two years on this so-agreeable island. Soon they realise though that climate, work, and life in general are very comfortable and tend to extend their stay indefinitely. As the two-year mark passes, they consider their original plan but can't imagine returning to their home country, where they have to start paying 50% tax on their income again. Life is simply too comfortable.
Club Street Expat
This type of expat rarely eats at home. As their offices are usually somewhere between the CBD and Tanjong Pagar, one can find them after work on Club Street, Amoy Street, Ann Siang Hill or Duxton Hill. The city's hip cocktail bars and restaurants are their home, as wine lists and Happy Hours are native to them.
The Love-Expat
Their motives are crystal-clear – it's all about love.
Many young Singaporeans return home after a travelling stint or an exchange program with a very special souvenir – the love-expat. This type of expat can easily be identified by asking them why they decided to settle in Singapore. Their reply will start with something like: "I met this girl/guy…"
The love-expat might already have been in Singapore for few years and has settled well among other expats and locals. Their first job in Singapore was most likely crap, as they simply needed the visa.
The Young and Adventurous Expat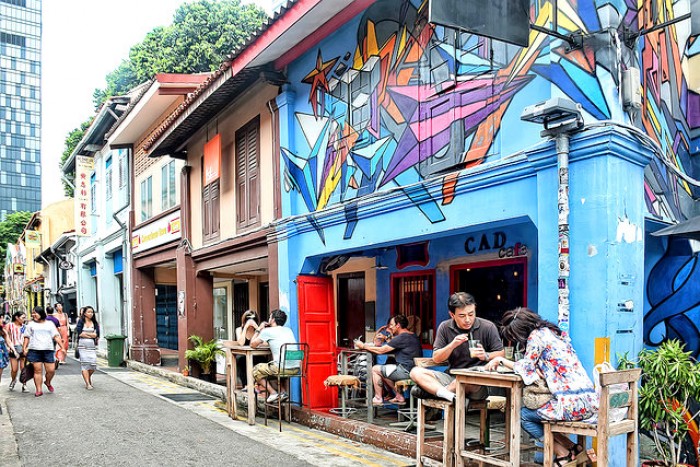 Image credit: Choo Yut Shing
Still in their twenties, this type of expat came for a good time. From food and local slang to cleanliness and multiculturalism – everything is exciting to them. Public holidays are spent on a getaway trip, while weekends are used to explore the local clubs, including a visit to Swee Choon at four in the morning. Not even the beer prices can harm their good mood and excitement over this fascinating city.
The Complaint-Expat
Singaporeans are said to enjoy complaining, but this type of expat is a league of their own. The complaint-expat also loves to talk and tell you about their complaints. Once in awhile, someone belonging to this group will come up to me while I am peacefully smoking a cigarette in front of a bar. It usually doesn't take long until he/she wants to know how I feel about their complaints, which range from their work situation (working with locals), the cost of living, to the fact that Singapore just isn't like their home country. Really? Sometimes I try to gently point out the idiocy of their complaints, sometimes I just finish my cigarette and politely excuse myself.
The Train-Station-Expat
This type needs some explanation. While most expats come to Singapore from their home country and will return home, there are certain expats that haven't lived in their home country for a long time – and might never return. I refer to them as train-station-expat, because their life can feel like one. Most have lived in various other countries before coming to Singapore and they consider being a foreigner their status quo. There are usually very easy-going and nothing can really shock them – not high prices, not crazy travel stories. They have heard, seen and done it all before.
The Active "Plus One"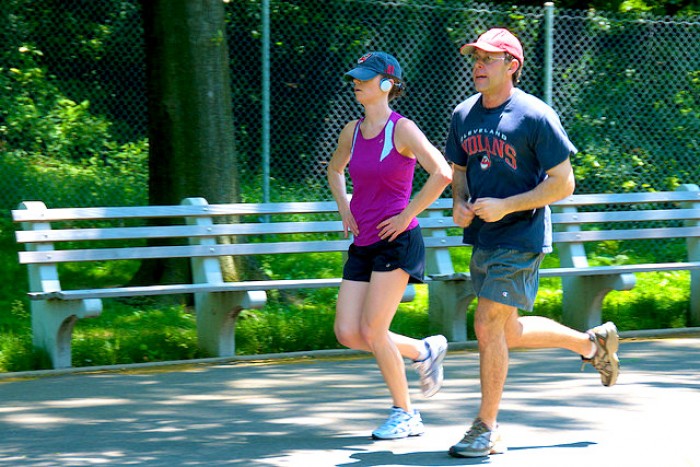 Image credit: Ed Yourdon
It isn't uncommon for expats to come to Singapore because of work. They were either sent here by their company or have been offered a job they couldn't refuse. As they are in serious relationship or married, they often bring along a "plus one". With too much time on their hands, the "plus one" becomes quickly an active one. They are easy to spot in Singapore's streets, as they are often very tanned and extremely fit – after all, they have the time to get it done. Besides joining yoga club memberships, painting classes and decorative shopping, this active expat type is very likely to help organise their kids' school charity event. Similarly to other expat types, the active "plus one" seeks companionship in the like-minded. Extended midweek lunches and shopping strolls in pairs aren't an uncommon sight around town.
Also read: How Living Abroad Made Our Marriage Stronger
The Expat-Expat
"Going to eat Chinese food? Are you crazy? Let's just go to have pizza and beers." Although there is nothing wrong with pizza and beers, there is a certain kind of expat who will not step out of their comfort zone. They will only eat food they know. They only travel to resorts or party with other expats. Their local contact list consists exclusively of expats too. In fact, their all-inclusive expat condo world might be all they need. Outings include shopping at the local Cold Storage to buy products from back home or a taxi trip to one of the cafes in Holland Village. Am I being a little judgemental? Yes, perhaps a little bit, but what's the point of living in another country if you don't ever really experience it?