There is no doubt that Singapore's Jewel Changi Airport is one of the best airports in the world; plus, it's a huge tourist attraction on its own. But now, the airport wants to make its appeal even better as it's finally allowing wedding ceremonies and receptions to take place at its iconic attractions!
In case you need a venue or you know a couple who does, why not consider Changi's Cloud 9 Piazza? Here, you get to say your vows in front of the HSBC Rain Vortex on the highest floor of Jewel Changi Airport. This venue can also accommodate 200 guests and provide you with botanical decorations. 
Also read: You Can Buy White Rabbit Milk Tea in Singapore for S$2.15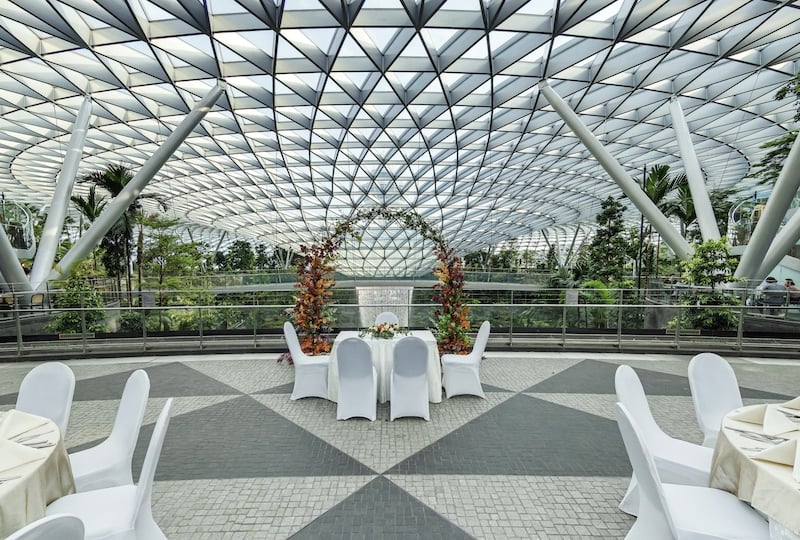 If your wedding is in the daytime, then you can bask in the natural light seeping through Jewel Changi's ceiling. With lots of greenery surrounding the area, a daytime wedding is perfect for photos and Instagram. But a nighttime wedding or reception in the piazza isn't bad either. In fact, you might even prefer it as the Rain Vortex lights up in prismatic colours!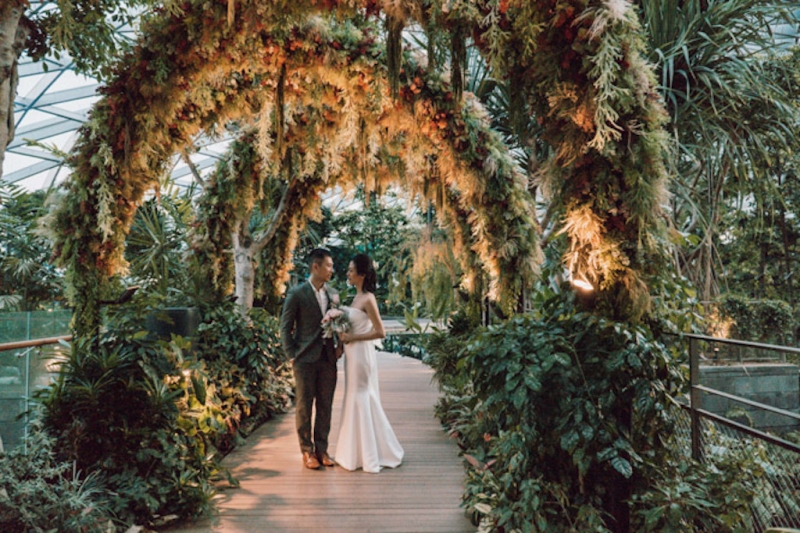 The Canopy Park at Jewel Changi Airport is another great venue for a Singapore wedding. It's quieter and also more romantic. The couple and their guests will be surrounded by arches festooned in vines, flowers, and greenery. Everyone can take pictures at the charming Topiary Walk too.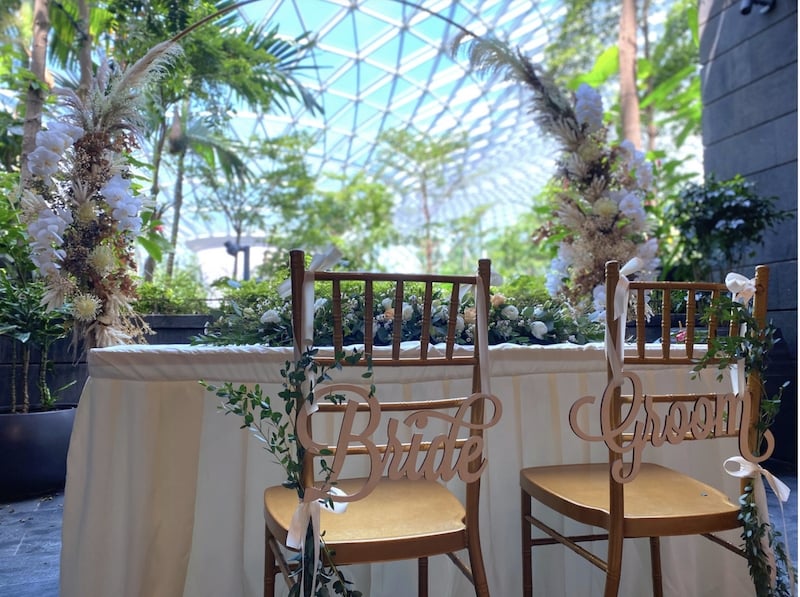 Want a more intimate venue? The Valley View Private Suite is perfect for a scenic small wedding and a charming tea reception. The suite is tucked away and enclosed in a private open balcony that overlooks the Shiseido Forest Valley. It even gives you a glimpse of Changi's Rain Vortex. Perhaps you can say that the Valley View Private Suite gives you the best of both worlds!
Also read: Singapore's Pokemon Centre Now Sells Squishy Pikachu and Slowpoke Plushies!
Jewel Changi Airport is one of Singapore's best tourist attractions. And now, it's one of its best wedding venues too. Singapore, you really give it your all for a little red dot!
---
All images credited to Changi Airport | Official Website