Malaysia is home to some magnificent nature, with lush rainforests, pristine beaches and dramatic mountain ranges. This is not a post about the highest mountains in Malaysia, though, nor is it about epic long-distance treks.
Instead, this article will present to you some of the finest hiking trails in Malaysia, ranging from fairly easy hikes to strenuous mountain ascents. What is common among these trails is the magnificent views that the hikers will enjoy along the way. These hiking trails are proof that hiking in Malaysia is an activity that is truly rewarding.
Also Read: 10 Mountains to Climb in Malaysia With the Most Incredible Views
1. Bukit Tabur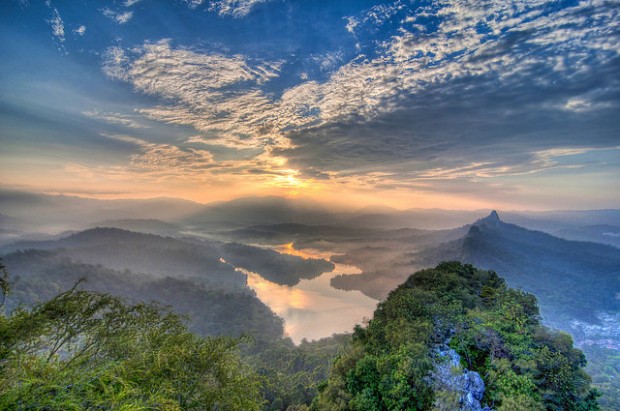 Image Credits: Adrian Cuyugan
Both the west-side and east-side trails up Bukit Tabur are excellent hiking trails in Malaysia, although the former tends to receive more hikers. Bukit Tabur is part of the Klang Gates Quartz Ridge, which is visible from Kuala Lumpur. The Klang Gates Dam and Gombak Nature Reserve are located nearby. These hiking trails are very popular, especially during the weekends when locals and travellers head to the summit to watch the sun rise or set over Kuala Lumpur.
2. Pine Tree Trail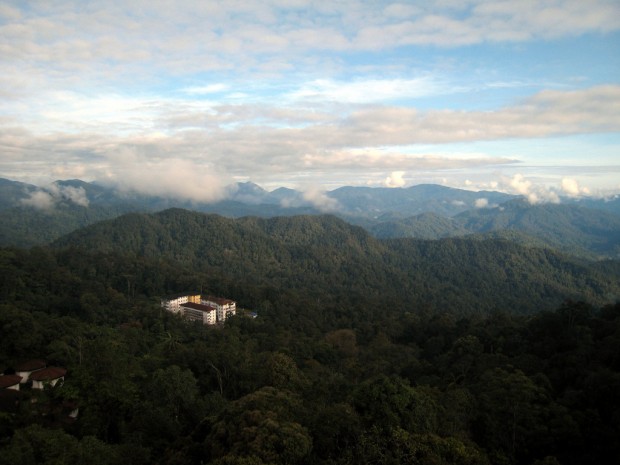 Image Credits: Geoff Leeming
The Pine Tree Trail runs up and down toward the summit of Pine Tree Hill and Rhodo Hill. On the way, there are stairways and even a climb with ropes. Both summits offer great views of the surrounding landscapes. Hikers should count on three hours of hiking one way.
3. Monkey Beach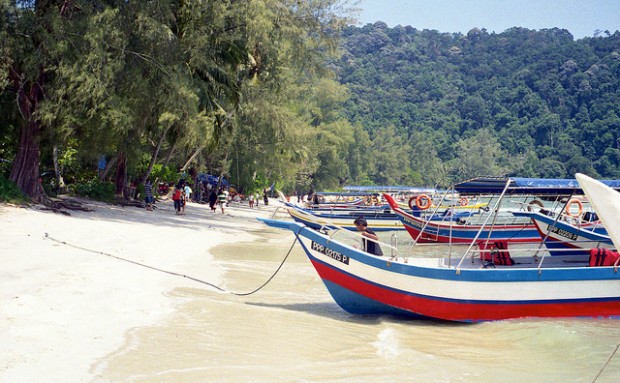 Image Credits: Attila Siha
Monkey Beach, named for the macaques that live there, is located in Penang National Park and can be reached either by boat or on foot. The hike along the coast is about 3.5 kilometres long, taking the average person less than two hours. It's highly recommended to spend the night at the beach, and there's an official campground available for those who opt to do this.
4. Gunung Kinabalu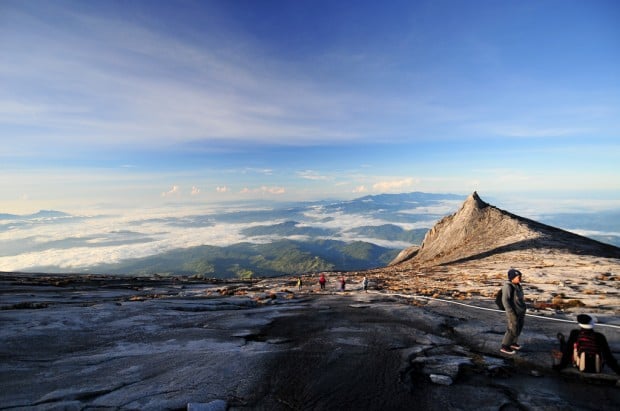 Image Credits: Stéphane Enten
If there's any mountain that belongs on all lists concerning the outdoors and hiking in Malaysia, it's Gunung Kinabalu, the highest mountain in the country and the third highest in Southeast Asia. The mountain is surrounded by Kinabalu National Park, the very first UNESCO World Heritage Site in Malaysia. Conquering Gunung Kinabalu is a real challenge, and it usually takes about two full days to make the ascent and descent. Hikers are therefore advised to hire a local guide or book a climb through a tour company. The views from the summit are unparalleled.
Also Read: Hiking in Asia: 10 Places With Stunning Trails
5. Bukit Saga (and Bukit Apeh)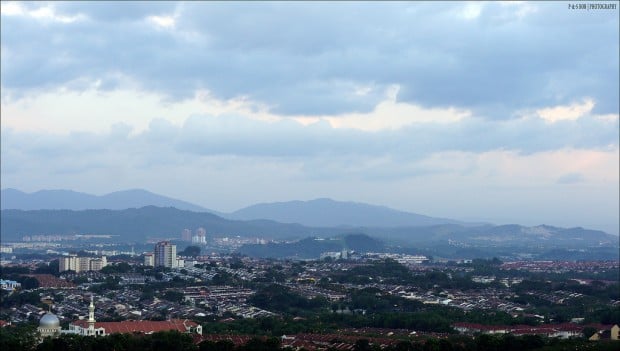 Image Credits: bob|P-&-S
There are a few trails – trails A, B and C – leading up Bukit Saga, a low hill in Cheras. When combining trails B and C, it's possible to create a pleasant 2.5-kilometer loop. Hikers looking for a longer hike can continue toward Bukit Apeh and its two waterfalls. The longer loop takes approximately three hours, ideal for an active afternoon.
6. Penang Hill Loop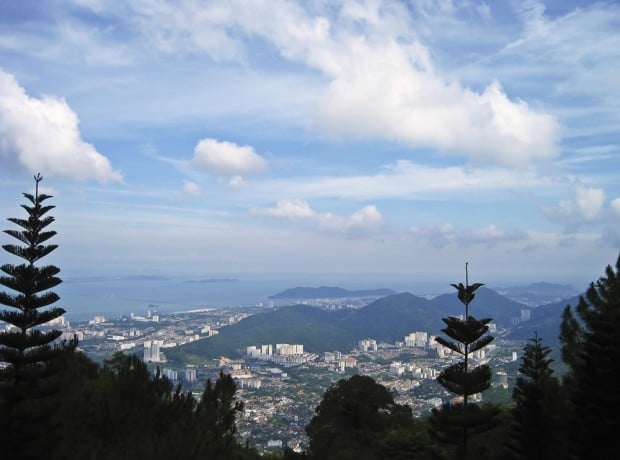 Image Credits: Schristia
The loop hike to the summit of Penang Hill is about 11 kilometres long, a hike that takes about five hours to complete. The trail is often rather steep and not always well marked, but there is a fine view from the summit. It is mostly a jungle hike, though, which makes it special in its own right.
7. Gunung Angsi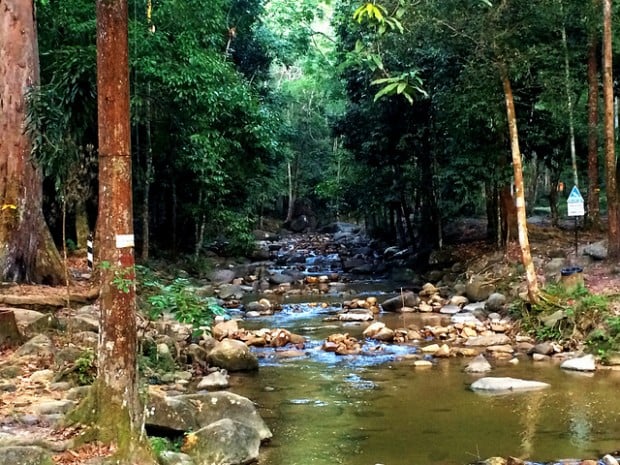 Image Credits: Ravenblack7575
It's said that Gunung Angsi is the easiest mountain – or at least one of the easiest mountains – to ascend in Malaysia. Situated in Ulu Bendul Park, the mountain is no higher than 825 meters and it doesn't take longer than an hour and a half to get to the summit. The trail is fairly easy, with only several short steep sections, hence it is very popular. It is, however, still a fine hike to do in the afternoon.
8. Cameron Highlands Trails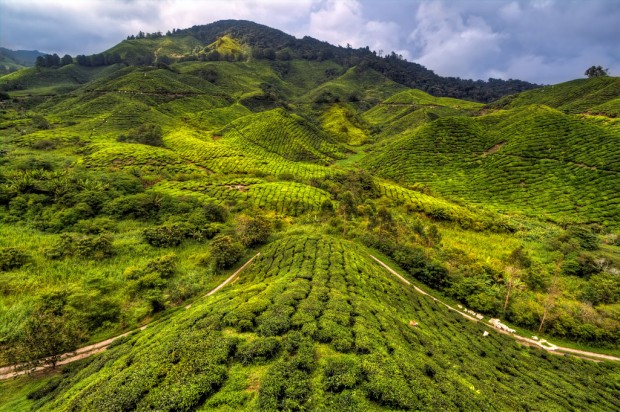 Image Credits: Clark & Kim Kays
The beautiful Cameron Highlands are well-known for their hiking trails. This is an area of jungle-covered mountains and plateaus with large tea plantations. Numerous hiking trails crisscross the landscape, many of them without signs, and it is a very scenic hiking destination for adventure-minded travellers.
9. Bukit Chenuang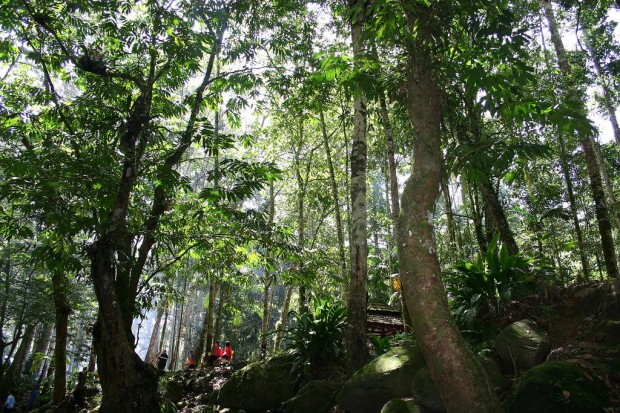 Image Credits: FARIDA RIDZUAN
Located at the northern end of the Ampat Hills, Chenuang rises 850 metres toward the sky and dominates the natural landscape of Gombak Nature Reserve. There are several trails that lead to the summit, but one of the most interesting ones starts conveniently at the headquarters of Sungai Congkak Recreational Forest. It takes about four hours to get to the summit, and a little less to get back down.
Also Read: Top 10 Hiking Getaways From Singapore 
10. Gunung Ledang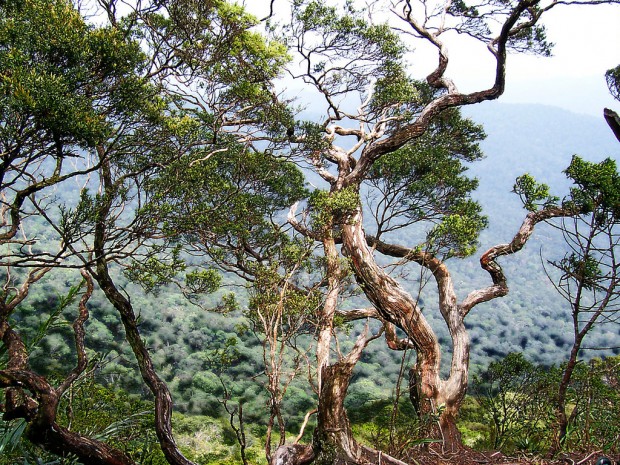 Image Credits: amrufm
The tallest mountain peak in Johor, Gunung Ledang, also known as Mount Ophir in English, is one of the most popular mountains in Malaysia. It lies a short drive from Kuala Lumpur and features breathtaking natural scenery and excellent views. Fit hikers can make it to the summit in less than six hours.