Johor Bahru is always a great idea – but don't cross the border just to spend the whole day in City Square and Komtar. If you're driving into JB for a weekend road trip, here are some things to do and places to drive to!
1. Shop till you drop at Johor Premium Outlets
Since the exchange rate is in your favour, don't leave without picking up some good bargains! Drive along the Johor Darul Takzim highway and it's hard to miss the gleaming Johor Premium Outlets. The comprehensive list of luxury brands and irresistible discounts make this place a shopaholic's paradise. Picture racks of designer clothing from renowned brands like Kate Spade, GAP, and Burberry, all screaming for you to take them home.
Address: Jalan Premium Outlets, Indahpura, 81000 Kulai, Johor Darul Takzim
Opening Hours: Daily, 10am–10pm
2. Be thrilled at LEGOLAND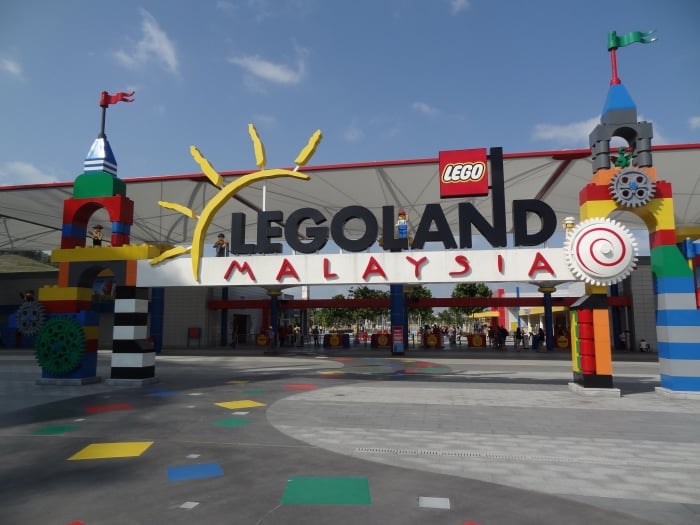 If you're a fan of theme parks or Lego, then LEGOLAND will definitely give you the best of both worlds. Not only can you scream through exhilarating rides on lego brick seats, you'd also get to see lego structures around every corner! One of the best displays at LEGOLAND is the remarkably intricate structures at Miniland. There, regional landmarks like Angkor Wat, the Great Wall of China, and even the Singapore Flyer have all been expertly pieced together with incredible likeness! Look closely and you can even spot minuscule human lego pieces "roaming" these landmarks. If you're planning a day trip down to JB, LEGOLAND has attractions to entertain just about everyone in the family!
Address: 7 Jalan Legoland, Bandar Medini, 79250 Johor Bahru, Malaysia
Opening Hours: Daily, 10am–7pm
3. Check out Chaiwalla & Co. Container Cafe
Nothing screams hipster louder than a cafe that serves your caffeinated fix from a converted container. Walk along the unassuming Jalan Tan Hiok Nee and there's no way you'd miss this intriguing cafe amongst the unremarkable surrounding shophouses. In JB, Chaiwalla & Co. is the place to tick off your '"instagram-worthy hipster cafe" box. Though some critics think it to be overrated, there's no doubt that it whips up a mean cup of iced Chai Latte (RM8 or S$2.60) to combat the sweltering Malaysian heat.
Address: Jalan Tan Hiok Nee, Bandar Johor Bahru, 80000 Johor Bahru, Malaysia
Opening Hours: Daily, 12pm–12am (extended to 1am on Fri and Sat)
4. Pamper yourself at Annie's Culture

Ladies, this one's especially for you! Add a makeover or pampering session into your itinerary! In JB, Annie's Culture is definitely the one-stop beauty district. From de-stressing mani-pedis to soothing massages and delicate high tea, this place will generously oblige to all your hedonistic beautifying needs. For the icing on the cake, Annie's Culture also caters to your girls' day out shopping urges! They have their own line of clothing and shoes in What's Annie Wear and D'Shoes.
Address: 53 Jalan Serampang, Taman Sri Tebrau, 80500 Johor Bahru, Malaysia
Opening Hours: Mon t0 Wed: 10am–8:30pm; Fri to Sun: 10am–8:30pm
5. Enjoy the quieter side of life at Senibong Cove
Senibong Cove is, without any doubt, one of my all-time favourite destinations to visit n JB! Resting snugly along the calm marina, this little harbour is the perfect setting for a quiet stroll. There's just something so alluring about its serene backdrop that makes it my comforting haven to escape to whenever the city gets too claustrophobic. It also boasts a jaw-dropping sunset that I'm sure will enchant you.
Address: N-01, Blok N, Pinggiran Senibong, No. 1 Persiaran Senibong, Teluk Senibong, 81750 Masai, Malaysia
6. Satisfy your dessert craving at The Ice-Cream Project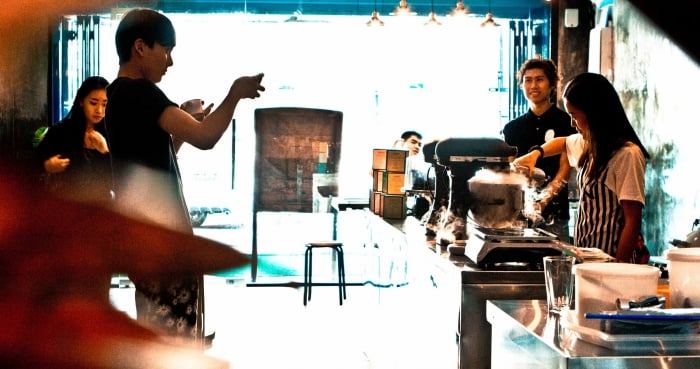 If you've never tried liquid nitrogen ice cream, then you have to check out The Ice-Cream Project in Jalan Dhoby for some of the best ice cream in town! The open-view counter from which ice cream is churned out will have you eagerly licking your lips in anticipation. Favourites include the chunky Brownies and Cream and Butterscotch (both RM10). But perhaps the coolest thing about this joint is that all recipes are lacto-vegan friendly and free of additives and preservatives as well!
Address: 31 Jalan Dhoby, Bandar Johor Bahru, 80000 Johor Bahru, Malaysia
Opening Hours: Daily, 3pm–10pm (extended to 12am on Fri and Sat)
7. Find hidden gems in Rusty Market
Rusty Market (Pasar Karat) is definitely a great place to end off a day trip to JB. From handwoven textiles to vintage trinkets and handy appliances, this massive outdoor bazaar is a treasure trove of artisan souvenirs and insanely good deals. Even then, you can still try your luck haggling down the prices! Squeeze through the busy symphony of lights and sounds from the bevvy of stalls all jostling for your attention. Rusty Market just oozes with rich local culture and is a good place to use up all the spare ringgit you have left!
Address: 26–20 Jalan Segget, Bandar Johor Bahru, 80000 Johor Bahru, Malaysia
Opening Hours: Daily, 6pm–12am
If you feel in the mood for a quick fix road trip or a short getaway, remember that there are so many things for you to do in Johor Bahru! You don't need to plan an elaborate vacation to some expensive far-off destination to make your weekend worthwhile.