Travelling to East Malaysia has always been something I wanted to do since young. In recent years, Semporna in Sabah has become quite a popular destination among Malaysian and Chinese tourists. 
In case you didn't know, Semporna is mainly popular for its sea and the gorgeous underwater world. My Semporna trip was a simple but extremely fun and healing experience, and I think it's the perfect getaway destination if you love the ocean and are longing to escape from the hustle and bustle of city life. 
Also read: 4D3N in Da Nang: An Itinerary for First-Timers
My Semporna itinerary and travel tips
Day 1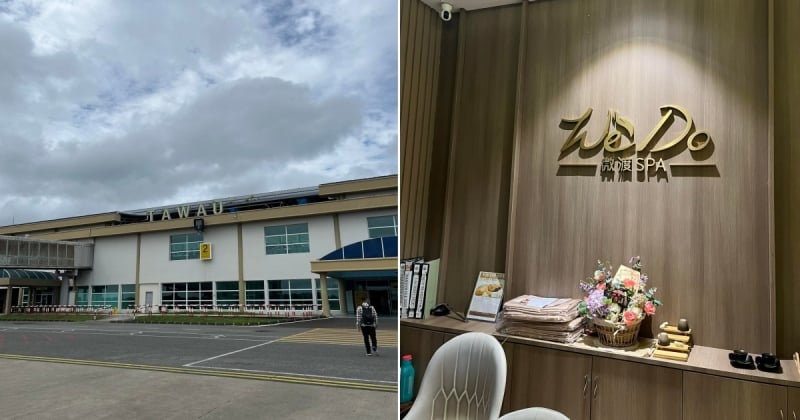 The first day of my Semporna itinerary was rather simple, as the fun only began on the second day. After arriving at Tawau Airport from KLIA2, we took around two hours to reach Semporna town by car.
We arrived at Semporna's Green World Hotel at 4pm already. The journey from the hotel to the town area with shops, a mall, and various eateries is less than 10 minutes away by car. Due to the awkward timing, I only had a light meal at one of the restaurants and took a nap.
In the evening, I rewarded myself with a little massage session at We Do Spa. It's located in Semporna's one and only mall called Safest Square. The body massage package was quite affordable, from RM38 to RM198 (~S$12 to S$60), you can select your desired spa package. With a McDonald's right opposite the hotel, I had my dinner there. 
Day 2
This day was essentially the highlight of the Semporna trip, as we finally got to dive and explore the underwater world on Mataking Island! The day before, the diving instructor advised us to not consume any alcohol and to rest well. We scheduled the diving experience for the next day because we needed time to adjust to the altitude; divers need to avoid flying 24 hours before and after diving.
We arrived on Mataking Island from the town by boat. Because it was very windy, I would suggest bringing a jacket or a towel to wrap yourself up so you don't feel too cold. Before diving, make sure you are appropriately dressed for the activity. Also, since you can't dive with your phone, it's good to have a GoPro ready so you get to take pretty pictures underwater.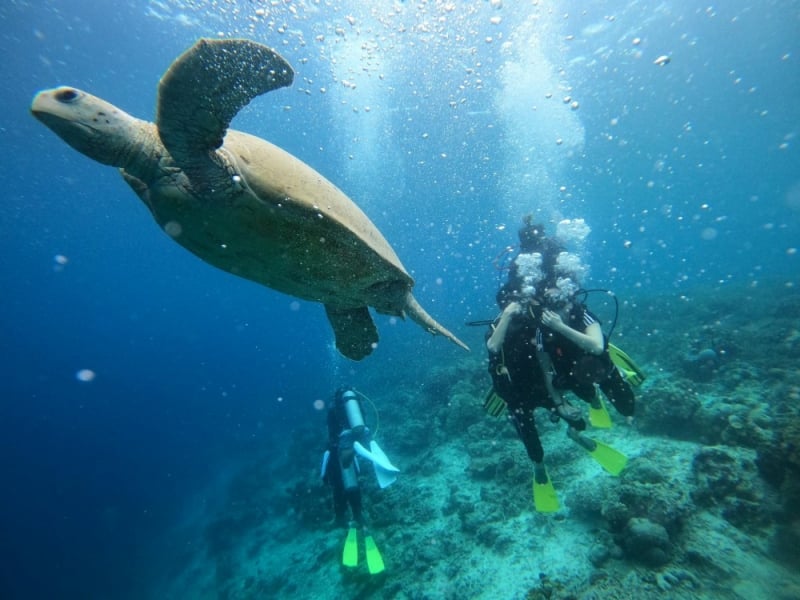 Preparing for the dive was the most nerve-racking I've ever felt! After going into the water with the diving equipment, I felt extremely anxious even though the diving instructor was right beside us. I couldn't adjust to breathing underwater with my mouth, and I told the diving instructor, "I don't think I can do this." 
But after his encouragement and instructions, I tried very hard to calm down and overcome the fear. For a first-time diver who doesn't really know how to swim, I guess what happened is quite common. So, if you're like me, please come prepared (physically and mentally)! I finally decided to start my diving journey after taking a peek into the water, and it was captivating. 
I was struggling to get rid of the ear pressure underwater, we only got to dive approximately five metres underwater. Even so, I got to witness the beauty of the aquatic world. I said hello to the colourful corals, clownfish, and blue starfish. We were even fortunate enough to take a picture and video with a giant turtle! The turtle was taking a nap just right next to me and swam away after.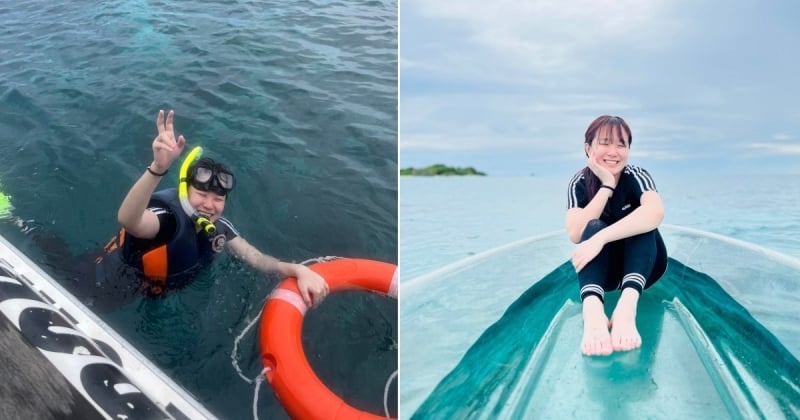 We had another diving session after eating lunch at one of the local villages. This time, we saw the same species as stated before, and got to bid farewell to another giant turtle from afar. Everything in the aquatic world was just too adorable, so when we had a little more time to spare, I went snorkelling again before actually leaving. I also hopped on the glass boat (which is not really glass, but plastic) to get pictures for the 'Gram. 
Psst, I may look excited in the pictures, but I was so afraid that my phone or I would fall into the sea.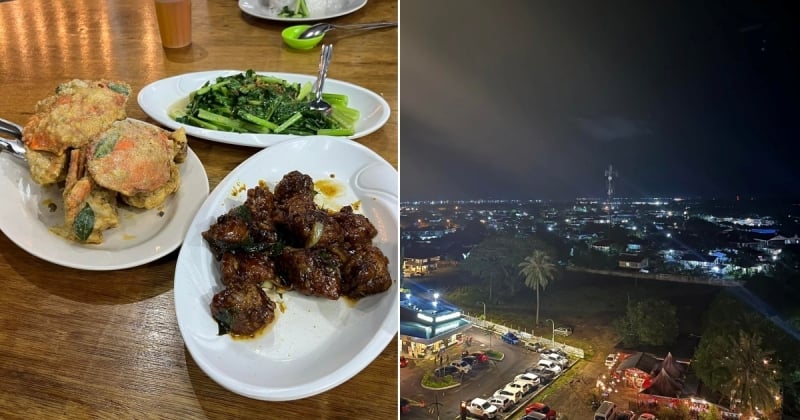 One thing I like the most about this town is the fact that seafood is available everywhere. Seafood lovers would appreciate Semporna; the seafood here — such as crab and squid — is very cheap in comparison with that in Kuala Lumpur. 
We also made friends with other scuba divers earlier in the day, so we all had dinner together. After dinner, we went up to the hotel's rooftop bar and had some snacks. To me, the view from above is not as magnificent as in KL. Nonetheless, I was grateful enough, not only for the joy of getting to explore the underwater world, but also for the friends I made during this Semporna trip.
Also read: 10 Unique Delicacies in East Malaysia That Every Foodie Needs to Try
Day 3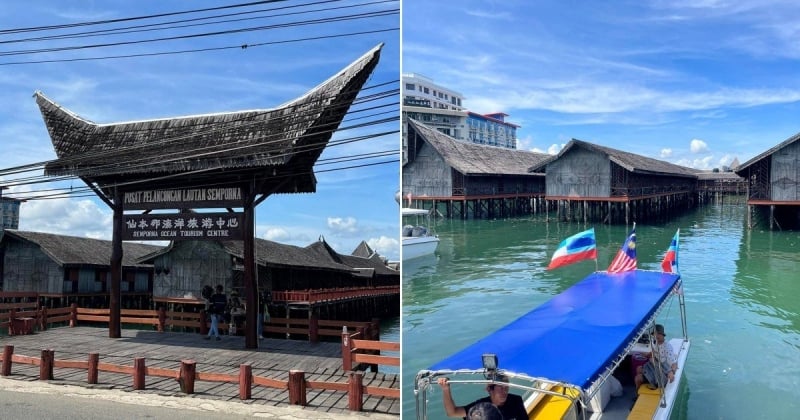 After the intense diving activity, it was finally time to chill and relax. If you're looking for a more calming Semporna travel guide, then you would probably love this. 
We started by taking a boat from the Semporna Ocean Tourism Centre to the water chalet called Nusakuya Resort. On our way, we saw families who live on the boat and locals fishing in the middle of the sea.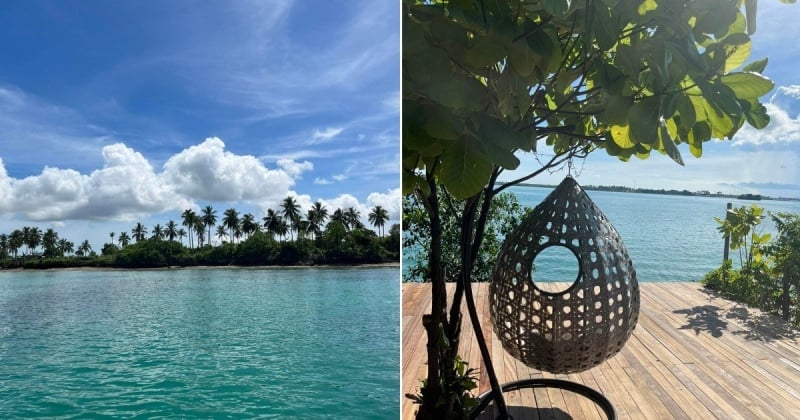 The perfect place to escape from city life and unwind, the resort left me in awe with its scenic views. There's not much entertainment here; no WiFi, no bars, and apparently no shops around, but you can still connect to your data to browse the internet. However, I recommend taking this precious opportunity to unplug for a bit and take in the scenery!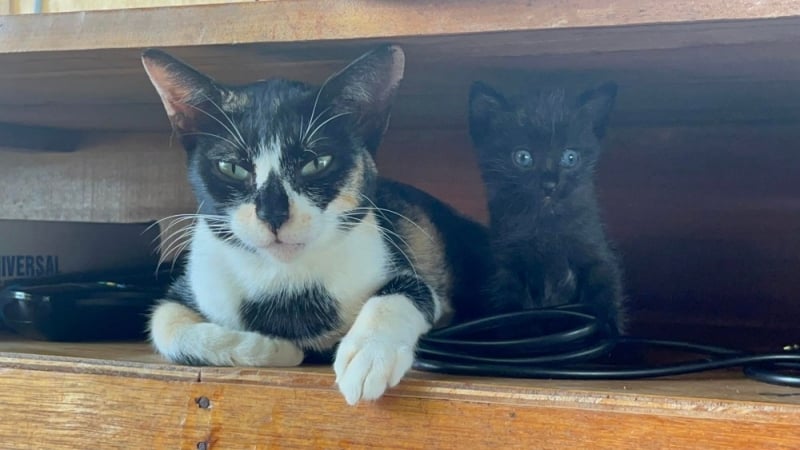 On top of that, we had fun at the canteen playing snooker and petting the cats. Relaxing and meeting adorable cats with a breathtaking sea view — sounds just like paradise, right?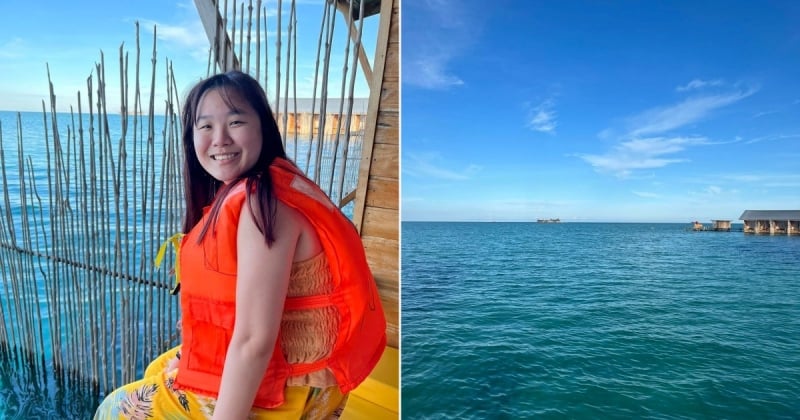 We eventually went back to our chalet to rest afterwards. When I was young, I would always dream of living in a place where I could wake up and jump into the water instantly. Here is where my dream came true, as guests are allowed to enjoy water activities like swimming and snorkelling from 6am to 6pm daily. You would even see boats passing by sometimes. It was truly a lovely time, and I couldn't stop admiring the fascinating view of the sky and sea. 
At night, we had another seafood dinner in the canteen, where I tried a unique seaweed dish for the first time. Time flies when you're having fun, so another day went by just like that. 
Day 4
I made sure to take as many nice photos as possible during the last day of my Semporna itinerary. After breakfast, I sat on the hanging chair and listened to the waves. It was finally time to say goodbye to the resort, and on our way back to the town, an amusing incident happened.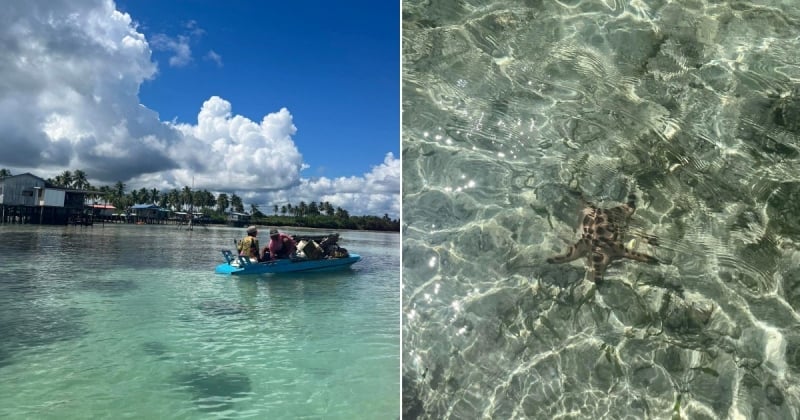 The sea was at an all-time low tide. According to the captain, this only happens around twice a month. Due to the extremely low tide, our boat was not able to continue moving, especially in the shallow areas. The captain and another person in charge had to get down and push the boat. It was a rare sight for me to see people standing in the sea, with water up to only their lower legs. 
After arriving at the town, we had one final meal in Semporna before the airport: a traditional Malaysian breakfast with kaya butter toasted bread, half-boiled eggs, and teh tarik (pulled tea). 
I certainly made unforgettable memories here. Instead of a trip, this was more like an adventure to me, where I get to try out something new and exciting, as well as being overwhelmed by the magnificence of the sea. 
Also read: 7 Hidden Hotspots and Gems to Explore in Sabah
That pretty much concludes my whole Semporna itinerary. As you can see from all the smiling faces in the pictures, this trip gave me nothing but joy and happiness! Hopefully, this article will be helpful as a 4D3N Semporna travel guide, and if you're travelling here soon, I believe you will create a lot of beautiful memories as I did.
If you have an interesting travel memory to share, click here to find out how you can send it to us! We look forward to featuring your travel stories on our site.
---
All images are credited to Cecelia Chang.