Feeling a tad weary after years of staying put? We hear you. Since we've all endured extended periods of staying at home for the sake of safety, don't you think it's finally time you treat yourself to an extended getaway? We bet you'd feel more comfortable, though, if you'll venture somewhere not so far away from home. Embrace the return of travel and welcome the reopening of borders by exploring top destinations in the Asia Pacific region. What's more, Wyndham Hotels & Resorts offers the largest and widest collection of hotel experiences. So wherever and however people travel, Wyndham will be there to welcome them. Plus, save more when you stay longer!
With Wyndham properties, booking more also means worrying less — all thanks to the brand's elevated health and safety protocols. Frequent disinfection, impeccable hygiene training for staff, enhanced physical distancing, and improvements on technologies used for sanitation; you can count on #HotelsByWyndham to take care of you and your crew for a safe, extended getaway.
Want to know more? Read on and take your pick from these destinations that have it all for the perfect long stay: protocols that assure your health and safety, sights you'll easily fall in love with, and Wyndham hotels in the Asia Pacific region that will make you want to linger longer. #YouveEarnedThis
Also read: 13 Incredible Hotels for Your Dream Getaways in Oceania and Southeast Asia
MORE VACATION DAYS, MORE SAVINGS?!
You read that right! Your much-anticipated getaway is definitely worth the wait. For a limited time only, get 10% off for one night, 15% off two consecutive nights, and 20% off for three nights and up! More awesome benefits await when you book directly to any participating Hotels by Wyndham. 
Promo period: Until 31 May 2022
Asia Pacific destinations with long hotel stays
1. Singapore
From its circuit breakers (quarantine and lockdown system) to reliable healthcare and Vaccinated Travel Lanes (VTLs) the Lion City has established with other countries, Singapore easily wins in the COVID-19 management department. No need to worry about your safety as strict protocols are in place to keep tourists and locals in the pink of health!
Any avid traveller would know the perks of vacationing in Singapore: convenience, accessibility, and a myriad of things to do without spending too much time on the road. Don't miss iconic Singapore fare, underrated museums, day trip opportunities outdoors, and the city's most Instagrammable spots! You can even start your adventure the moment you land at Changi Airport.
Also read: 14 Things to Do at Changi Airport That Most Travellers Don't Know About
Love to forest bathe? If greenery gets you going, then it might be wise to live near a park while staying longer in Singapore. Ramada By Wyndham Singapore At Zhongshan Park gives you that perfect balance between cosmopolitan living and Singapore's signature 'Garden City' appeal since it's "the city's first hotel-by-the-park development." With the park Zhongshan Park right outside, direct access to Zhongshan Mall, and public transportation options just a stone's throw away, Ramada By Wyndham Singapore At Zhongshan Park is the perfect home base in Singapore if you're planning an extended hotel stay.
Within the hotel's premises, amenities don't disappoint. Rooms are all cosy, with views of the cityscape and interiors that reflect Zhongshan Park's foliage. No worries if you'll need to get some work done during your extended holiday; WiFi and a work desk right by your window will power your productivity. For active fun, there's a gym and a pool. Although there are several food options at Zhongshan Mall, take this opportunity to taste the prime fare at in-house restaurant, New Ubin Seafood Zhongshan Park. We recommend the Hokkien Mee special and some tiger prawns.
Address: 16 Ah Hood Road, Singapore
2. Phuket, Thailand
The largest of Thailand's island paradises, Phuket remains to be one of its biggest tourist draws. Phuket gives you the quintessential Thailand experience: beaches, mountains, shopping markets, and your fair share of iconic places of worship complete with breathtaking Buddha statues. What's more, Thailand launched the Phuket Sandbox, a travel restart scheme that welcomes vaccinated visitors quarantine-free for as long as they stay in Phuket for 7 to 14 days. You know what that means; this calls for an extended getaway in Phuket!
Luckily for you, no other Phuket accommodation does long hotel stays better than Wyndham Grand Nai Harn Beach Resort Phuket. The ritzy five-star resort is pretty new and sits on a sweet spot amidst rainforests, nearby lagoons, and the picturesque Nai Harn Beach. Did we tell you that it's also just a few minutes away from Phuket International Airport and must-see attractions such as Promthep Cape, Phuket Old Town, and Phuket CBD?
Also read: 10 Exciting Things To Do in Phuket, Thailand
Not that you'll want to leave the resort in the first place. After all, Wyndham Grand Nai Harn Beach Resort Phuket is the type of dream accommodation that will make you want to stay forever! From its modern design that perfectly marries wooden accents and the clean, crisp appeal of whites, greys, and blacks to suites with direct pool access, it makes for an impressive Phuket abode. What else awaits? Several tasteful dining options that will get your tummies grumbling: Sapphire Pool Bar (in-pool cocktails and Thai grilled delights), Kala Restaurant (Thai and Southeast Asian specialities), and Bua Restaurant (continental); arrangements for a floating breakfast or romantic dinner under the stars; also, coming soon are a kids club, spa, and fitness centre.
Address: 15 and 328 Moo No 1 Soi Naya Rawai Muang, Phuket, Thailand
3. Cam Ranh, Vietnam
Eyeing Vietnam for your next extended getaway in the Asia Pacific region? Why not explore vastly underrated Cam Ranh, a quiet town along Vietnam's south central coast? Here, stretches of find sand are rarely crawling with tourists; you'll definitely get the peace and quiet you deserve. The cherry on top? Accommodations that complement Cam Ranh's laidback pace… and we've got just the thing for you!
Staying at Wyndham Grand KN Paradise Cam Ranh means you'll be situated in Vietnam's central highlands, an area known for its rich land that produces the freshest produce and tastiest meat as well as perfect weather all year round. If you want the best of both worlds (beaches and mountainous terrain), then Cam Ranh makes for a perfect outdoor escape with loved ones! The resort's secluded location makes for an ideal vacay for those who are just aching to get away from the stressors of the past year. You'll be surrounded by the Cam Ranh Sand Dunes, with Bai Dai Beach and Cam Ranh Bay just a stone's throw away.
When billeted at Wyndham Grand KN Paradise Cam Ranh, expect exemplary service and plush comfort — markers of #HotelsByWyndham. Golf fanatics should also note that this Wyndham property houses a tastefully designed golf course right outside your doorstep. Waterbabies, choose between the infinity pool or a villa that has its own private pool that you can dip into any time of the day. When it's time for grub, Wyndham Grand KN Paradise Cam Ranh presents five dining options that take you through Vietnamese delights and speciality Teppanyaki, and even your favourite beverages, from cocktails to Vietnamese coffee.
Address: Long Beach Cam Nghia Ward Cam Ranh Peninsula Khanh Hoa, Cam Ranh, Vietnam
Also read: 14 Ways to Enjoy South Korea That They Don't Tell You in Travel Guides
4. Hanoi, Vietnam
It seems that Vietnam truly takes the cake when it comes to laidback getaways that will keep you wanting to stay longer. If Cam Ranh seems just a little too isolated for your liking, then opt to make Hanoi your home away from home. Our top recommendation? Stay in one of the four central districts so you can feel the city's pulse. Ba Dinh District offers accessibility as well as many leisure activities such as walking tours, cycling, and shopping. Additionally, since Ba Dinh is a political centre, it offers that perfect balance of hustle and bustle, and orderly quiet when you need it. Nothing too crazy in these parts of Hanoi!
Dolce By Wyndham Hanoi Golden Lake drips golden opulence. We mean that in an almost literal sense and you'll know what we mean the moment you step inside the hotel. The property is a glowing emblem in the city, with its exteriors and interiors made more eye-catching by gold accents. Its ostentatious appearance (the building itself is coated with 24-karat gold, and some suites are fitted with a golden soak tub!) serves as a preview of the stellar service that comes naturally to #HotelsByWyndham.
At Dolce By Wyndham Hanoi Golden Lake, you'll have the best of both worlds: the capital's convenience and homey lakeside living. You'll be on the shores of Giang Vo Lake, with its view best appreciated from the hotel's gold-gilded infinity pool. What's more, the hotel offers access to a spa, gym, and 24/7 casino. Nearby tourist attractions are Ho Chi Minh Museum and Mausoleum, the Old Quarter, Hanoi Railway Station, and Huu Tiep Lake.
Address: B7 Giang Vo Ba Dinh District, Hanoi, Vietnam
5. Bali, Indonesia
Beautiful Bali — need we say more? For those desiring a postcard-worthy introduction to Indonesia, Bali always comes to mind with its beaches, cultural heritage immersions, shopping markets, spa resorts, and nature getaways. When the season's right, you can also spend some time surfing or diving into waters teeming with marine life. On some days, instead of riding waves, you can opt to get on the saddle and explore the locale on a bicycle. 
With Bali a top-of-mind destination on its own, what will make the deal even sweeter is an accommodation that you can't wait to come home to after long tours and shopping sprees. Wyndham Tamansari Jivva Resort Bali is an ideal home away from home that keeps you utterly content within its premises but also gives you access to Bali's east coast.
Aside from the usual pool villas and floating breakfasts expected of Bali resorts, what sets Wyndham Tamansari Jivva Resort Bali apart is its lineup of activities and experiences that keeps guests wanting to stay longer. Just a sneak peek: yoga, fish feeding, Balinese dance and massage classes, nature walks, and cycling tours! Did we mention most of these in-house activities are free? We won't judge you for wanting to stay a full month just to try them all! And why not? #YouDeserveThis extended treat after hustling hard and dealing with the stress of your daily grind back at home.
MORE VACATION DAYS, MORE SAVINGS?!
You read that right! Your much-anticipated getaway is definitely worth the wait. For a limited time only, get 10% off for one night, 15% off two consecutive nights, and 20% off for three nights and up! More awesome benefits await when you book directly to any participating Hotels by Wyndham. 
Promo period: Until 31 May 2022
Address: Pantai Lepang Jl Subak Lepang No 16, Bali, Indonesia
6. Jakarta, Indonesia
Alternatively, if you're more of a city creature who thrives in fast-paced environments, the Indonesian capital Jakarta might just be your cup of tea. Being in the centre places you in an advantageous position to tour popular spots: flea markers, National Monument, Museum and National Gallery, Taman Mini Indonesia Park, Merdeka Square, Istiqlal Mosque, and Jakarta Cathedral, among others. We highly recommend staying in Jakarta for both business and pleasure; you'll have no connectivity problems here!
Set up your base at the so-called Golden Triangle of Jakarta, where you'll always be just a few minutes away from the city's cultural icons! Wyndham Casablanca Jakarta will take care of your every whim and need, all while assuring your safety. The hotel is certified to have met protocols and measures even during the pandemic, so you're in good hands.
Also read: Jakarta Souvenirs: 10 Authentic and Budget-Friendly Things to Buy in Jakarta
Aside from rooms that will help you get a good night's sleep after going around the CBD, Wyndham Casablanca Jakarta gives guests complete access to its amenities. When you're in the mood to break out a sweat, do a few laps in the lagoon pool or hit the gym. And when soreness starts to become a hindrance, there's always the spa and sauna to melt those muscle knots away.
Address: Jl. Casablanca Kav. 18, Jakarta, Indonesia
7. Wailoaloa, Fiji
The clearest azure waters await in Fiji, where people are as warm and welcoming as its islands. How many islands, you may ask? Well, 333 to be exact. Can you imagine the endless adventures you can embark on? With so many things to do in these parts of Asia Pacific, it's best to book an extended stay with loved ones. Fiji is so rich in natural resources that it's the perfect place to rekindle your love for Mother Earth, too. Don't forget to pack a ton of reef-safe sunscreen!
Also read: Travel Guide to the 'Home of Happiness': What Can You Do in Fiji Under 6, 12, 24 and 48 Hours?
When in Fiji, it's a must to savour beachfront accommodations. You can't go wrong with Ramada Suites By Wyndham Wailoaloa Beach Fiji. Here, you'll be a quick drive away from Nadi International Airport and right at Wailoaloa Beach, where you can enjoy your own slice of paradise. Imagine waking up to the ocean every single day on your long vacation — sounds heavenly.
When you're not wading in the outdoor pool or swimming in the sea, you can always enjoy other amenities: the on-site restaurant, a spa, and fitness centre. Of course, you can always choose to hole up in your room, where you'll still be treated to ocean views, too. If you're in the mood to go exploring, ask the friendly staff for tour recommendations; they're always happy to help. 
Address: Lot14 Wasawasa Rd Wailoaloa Beach, Nadi
8. Christchurch, New Zealand
Welcome to Christchurch, New Zealand's very own garden city! The largest city in South Island, Christchurch brings together the best of modern living and the great outdoors. Imagine staying in the centre, all while being surrounded by hilly terrain, the Canterbury plains, and breathtaking coastal areas. Depending on the season, spots perfect for skiing are just a few hours away by car, too. So what will it be — a wintry escape or summer getaway? Whatever you choose, we recommend staying at least a week!
There's nothing better than getting to be one of the first guests in a brand spanking new hotel! What Wyndham Garden Christchurch New Zealand does best is ultra chic luxury, from its black-and-white aesthetic brought to life by touches of green to its boutique apartment-inspired living quarters that give you the freedom and space you deserve! Some accommodations here even come with its own kitchenette, where you can try to whip up a traditional Kiwi dish since fresh ingredients can be found at the nearby Riverside Market.
For those going on an extended 'workation,' you'll be glad to know that Wyndham Garden Christchurch New Zealand offers meeting rooms and even a fitness centre. Ready to head out? A few spots you shouldn't miss: Quake City, Cathedral Square, Canterbury Museum, and the Bridge of Remembrance. If you have time to spare, do sign up for day trips to Orana Wildlife Park and The Antarctic Centre; there are shuttles that can conveniently bring you and your entire travel party to these places hassle-free.
Address: 64 Kilmore Street, Christchurch
9. Manila, Philippines
When people think of the Philippines, their minds automatically wander to tropical paradises in the island provinces: Boracay, Palawan, and Siargao, to name a few. Those with a taste for a raw city adventure, though, know not to overlook Manila, the Philippines' bustling capital. Here, you can take tours of art and history districts, or even visit the city's many shopping malls! Manila is also where you can wait for the sky to set ablaze during golden hour, best seen along Roxas Boulevard. When it's time to call it a day, nothing beats simmering down at a hotel that's as hospitable as the Filipino people.
We highly recommend staying in the heart of Manila's very own Chinatown, Binondo, where almost everything you'll want and need is just a few minutes away on foot. Here, you can get your fill of Filipino-Chinese delights and go shopping at the many flea markets. Ramada By Wyndham Manila Central Philippines remains a go-to choice that's certified safe by the Department of Tourism and the Bureau of Quarantine.
If you're not tired from all the walking tours you can take, check out the fitness room to keep in shape. Believe us, with the amount of food you'll be enjoying in this area, you'll surely welcome the extra calorie-burning cardio! Working remotely? No problem — let the hotel's reliable WiFi and room service take care of you while you enjoy your working vacation in Manila.
Address: Ongpin corQuintin Paredes St Binondo, Manila, Philippines
10. Suzhou, China
Since it's located by the Yangtze River Delta, the city of Suzhou in Jiangsu province brims with bodies of water that weave in and out of the centre. The business hub's modern infrastructure comes off as quite refreshing — because urban planning seemingly respects nature. Picture a concrete jungle embellished by parks and picturesque waterways, its high-rises and buildings fluidly incorporated in the city's unique waterscape.
Also read: 5D4N South Korea Itinerary for K-Drama Fans in 2021
One such breathtaking body of water in these parts of Asia is Sanbaidang Lake, and Wyndham Grand Suzhou Fenhu actually lets you live right next door. The five-star property is known for plush quarters that spoil guests silly with extra room and an Instragrammable view to boot! A few minutes away are tour-worthy attractions such as Humble Administrator's Garden and Zhouzhuang Ancient Town, home to Jiangsu's elegant canals. A trip to Zhouzhuang Ancient Town is sure to give you an educational experience that highlights the province's history and quaint charm.
Indoors, guests may take advantage of the fitness centre and high-speed WiFi. Jiangsu gets pretty chilly during winter; might we suggest dipping into the hotel's heated pool? We're sure it's the best way to unwind during the colder months.
Address: No.888 Lusheng Road, High-tech Industrial Development Zone, Suzhou, China
Let #HotelsByWyndham be the highlight of your next Asia Pacific trip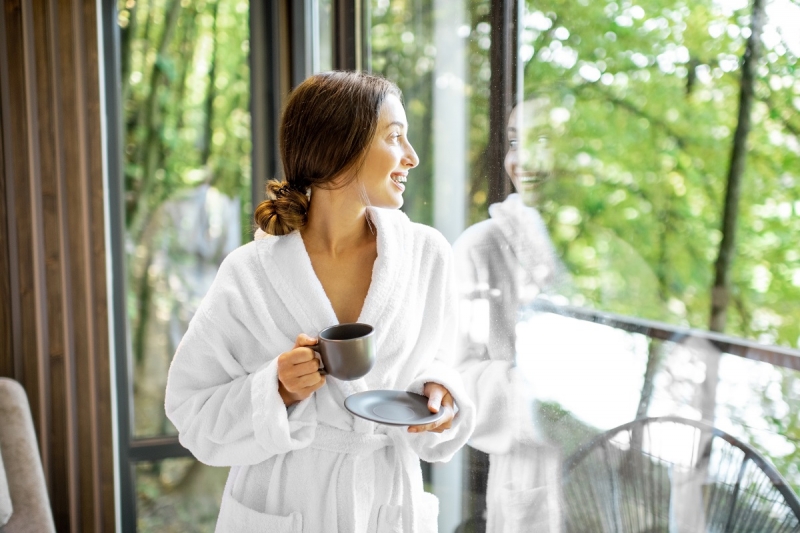 The year 2022 marks newfound hope for travellers all over as the tourism and leisure sectors find their footing once again after a two-year lull caused by lockdowns. We've been cooped up in one place for so long, don't you think you deserve an extra long getaway this time around? Asia Pacific's gems can't wait to welcome you and your loved ones.
MORE VACATION DAYS, MORE SAVINGS?!
You read that right! Your much-anticipated getaway is definitely worth the wait. For a limited time only, get 10% off for one night, 15% off two consecutive nights, and 20% off for three nights and up! More awesome benefits await when you book directly to any participating Hotels by Wyndham. 
Promo period: Until 31 May 2022
For the latest information on and travel inspiration, follow Wyndham Rewards APAC on Facebook, Instagram, and  YouTube.
---
Brought to you by Wyndham Hotels and Resorts.