This article has been updated for 2020. Please note that that the opening hours of these places may be affected due to the COVID-19 situation in Singapore. So be sure to check before you visit to avoid disappointment!
We're all stuck at home this year, right? So why not make the most of it by visiting places that are not too painful on the pocket. Here are 14 super fun things to in Singapore with your friends that will not break that piggy bank!
1. Swim at a neighbourhood swimming complex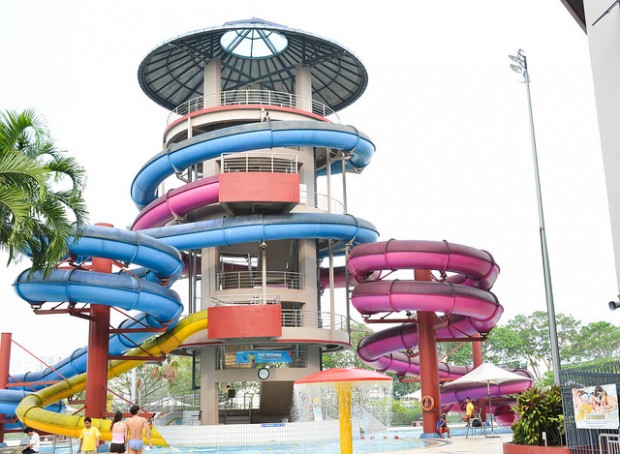 Image credit: Singapore Sports Council
With showy tourist attractions like Adventure Cove, the good old neighbourhood swimming complex is slowly being forgotten. But if you asked me to choose, I'd pick neighbourhood swimming complex over those famous attractions without hesitation.
Why? It is less crowded and I will have more time on the slides instead of wasting time queuing to get on the slide. On top of that, the entrance fee is way cheaper! Some of the best swimming complexes in Singapore include the Jurong & Sengkang Swimming Complex.
Cost: $1.50/adult; $0.80/child or senior citizen (Weekdays)
$2.00/adult; $1/child or senior citizen (Weekends)
2. Play board games at Mind Café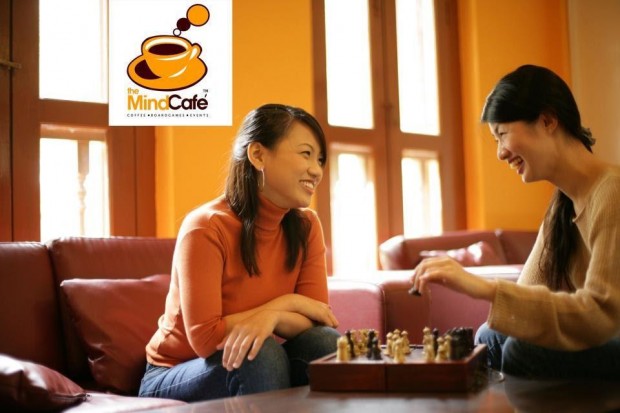 Image credit: Mind Café Facebook
Step down iPads, it's time for some good ol' board games fun! Mind Café is the perfect place to have a family night with friends and family over food and games. Select from classic games like Pictionary and Jenga to unique board games you haven't even heard before! And at $2 per hour, the price cannot be beaten!
Cost: From $5/hour
3. Visit Sungei Buloh Wetland Reserve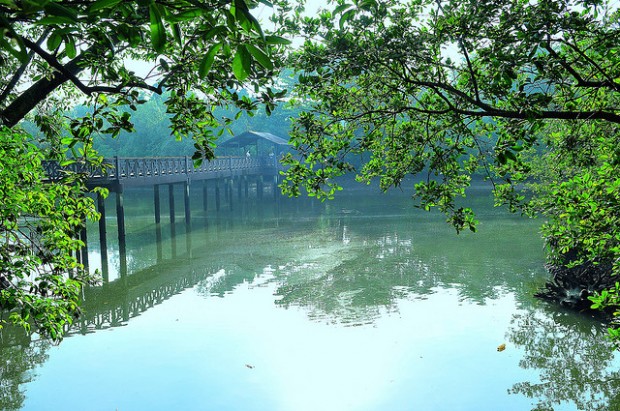 Image credit: Andy [email protected]
Soak in some great views when you visit the Sungei Buloh Wetland Reserve. Here, you will discover a plethora of flora and fauna that has made their home among the mangrove swamps.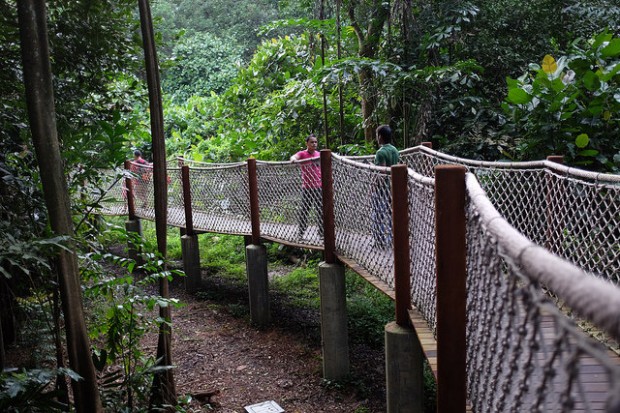 Image credit: Jnzl Public Domain Photos
Cost: Free!
4. Brave the Southern Ridges Walk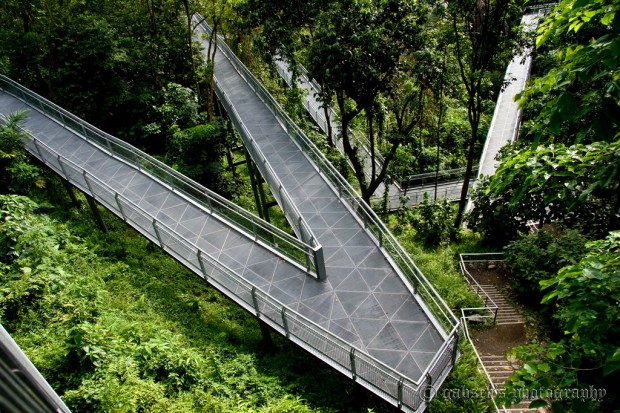 Image credit: Gabriel Sai
This activity is only for those who love walking! The Southern Ridges Walk connects Mount Faber Park, Labrador Nature Reserve, Telok Blangah Hill Park, HortPark, and Kent Ridge Park into a 10 kilometres stretch of greenery! The Southern Ridges walk also provide the best spots to get a bird's-eye view of Singapore's city lights (though I recommend walking the whole stretch when there's daylight).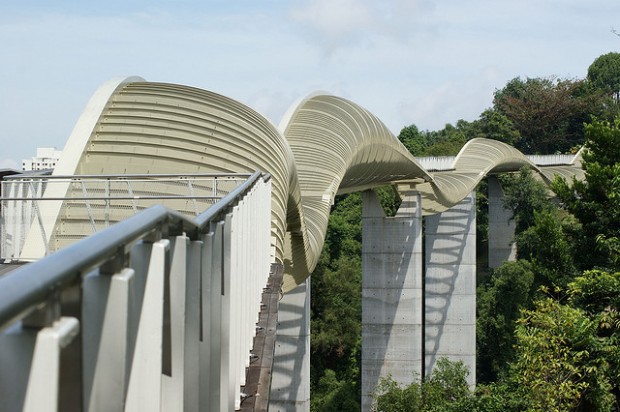 Image credit: The Naughty Prata
Be sure to walk through Henderson Waves (connecting Mount Faber Park to Telok Blangah Hill Park), a wave-like structure 36 metres above ground, making it the highest pedestrian bridge in Singapore!
Cost: Free!
5. Shop at a flea market
Flea markets are especially popular among youths in Singapore, with the most common weekly flea market at Scape. While you will need to select the right flea for your budget from the list here – not all of them have dirt-cheap sales – you might just be on your way to a flea to snag more than 5 pieces of clothing for less than $20. I know for sure because I have done that before!
Cost: Challenge yourself to grab 5 pieces for <$20 too!
Also read: 5 SG Getaways to Embark On With Your SingapoRediscovers Vouchers For the Complete Singapoliday!
6. Savour a meal at a hawker centre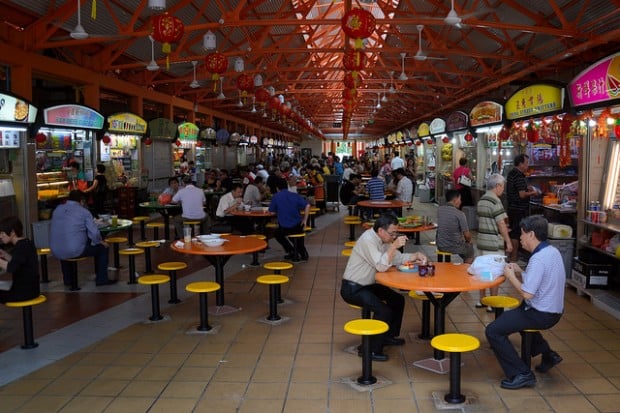 Image credit: Aapo Haapanen
My idea of a perfect outing is simply catching up over lunch and dinner, and then going for desserts afterwards. So head down to the nearest hawker centre for your dosage of prata and teh tarik, before splurging on desserts.
Cost: > $5 for a meal
7. Cycle at Pulau Ubin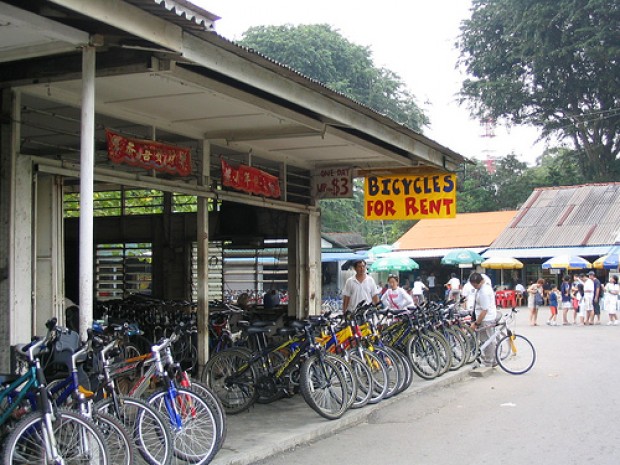 Image credit: Mike Photo Corner
The simplest and quickest way to escape from the city is a $2 bum boat ride away! Take a day off and tour Pulau Ubin on rented bikes – bike rental costs as low as $3. Pack some home-cooked food, a first-aid kit and your cycling gear, and you're all set for a day off from the bustling city without burning a hole in your pocket.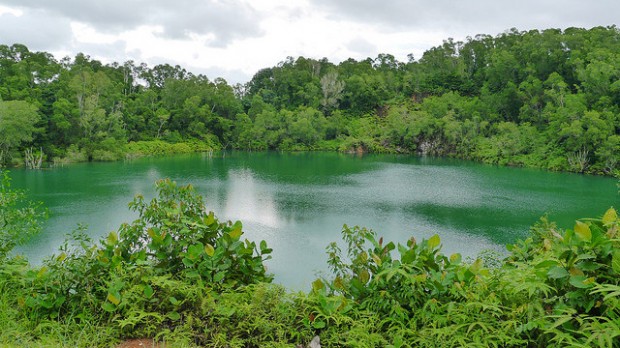 Image Credit: travel oriented

Cost: From $7
8. Connect with Nature at Chek Jawa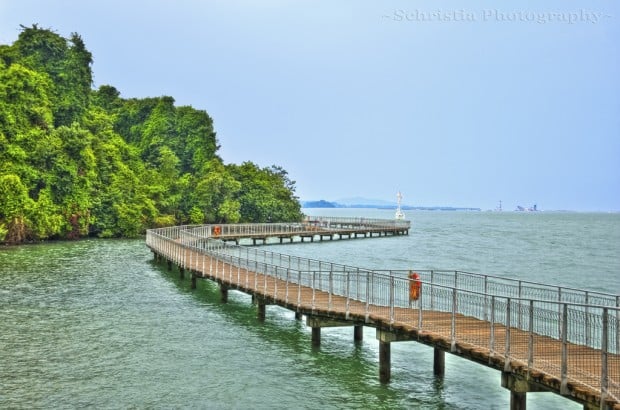 Image credit: Schristia  
While you're in Pulau Ubin, be sure to head to the south-eastern tip of the island for this 100-hectare wetlands. Chek Jawa is so rich in ecosystems, and it will totally be a waste to skip this area if you're in Pulau Ubin. It's best to be there during low tide, so be sure to refer to this tide table before visiting!
Cost: Free!
9. Explore a farm in Singapore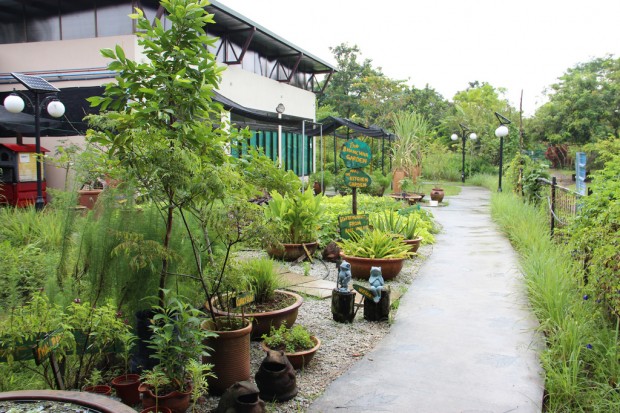 Image credit: Wilson Loo Kok Wee
It might be hard to believe because they are a rare sight, but farms still exist on this tiny island. That said, they're quietly tucked away in the more remote areas of the country, namely Kranji & Lim Chu Kang. So do pay them a visit! You can plan and customize your own trail here, go straight to Bollywood Veggies to enjoy 10 acre of nature, or to Hay Dairies for a cup of goat milk!
Cost: Free!
10. Learn more about Singapore's heritage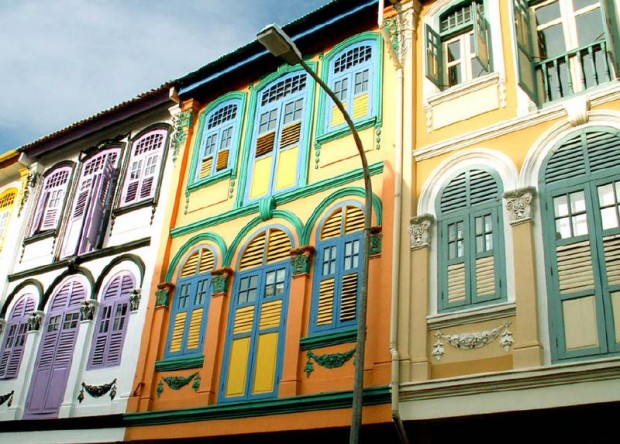 Image Credits: Storm Crypt                                   
If farm and nature is not your cup of tea, explore the modern side of Singapore and learn the stories behind our iconic streets and landmarks. You might never know what you're going to uncover! The trails are conveniently put together by National Heritage Board and you can take a look at these trails on their website as well as through these downloadable apps!
Cost: Free!
11. Spend a day jumping at AMPED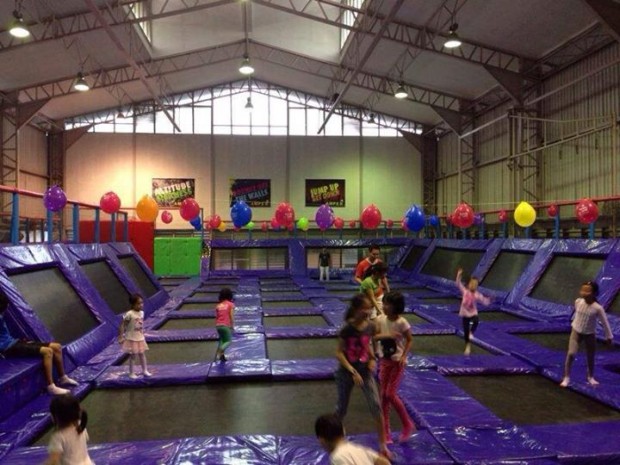 Image credit: AMPED Facebook
Trampoline-jumping is said to be a good cardiovascular workout. which means that it will burn calories much faster and more efficiently than other forms of exercise. AMPED is one of the few trampoline parks in Singapore that will give you a chance to kill 2 birds with one stone – catch up and have fun with friends while still burning off that sinful meal you had the night before. Score!
Also read: 5 Lesser-Frequented Attractions to Visit With Your SingapoRediscovers Vouchers
Cost: From $15
12. Put on your nerd glasses at the Singapore Science Centre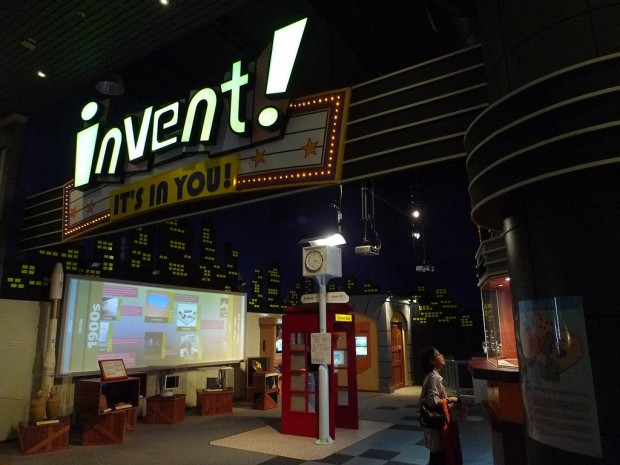 Image credit: Walter Lim
I'm very sure that the majority of you have visited this place as a primary school student. If you're among them, why not visit the Science Centre again for a whole new experience?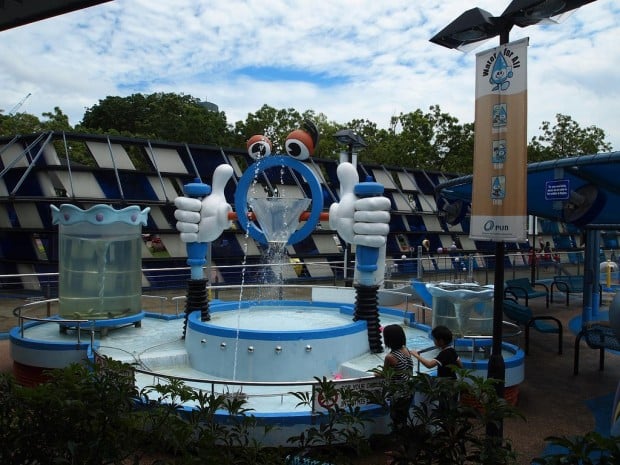 Image credit: Walter Lim
Cost: Free for off-peak hours, from $6 for peak hours.
13. Walk amidst nature at Gardens by the Bay
What better way to soak in the greenery and some of the prettiest plants and foliage than by visiting this beautiful garden? Gardens by the Bay, famous for its massive supertrees, is home to many exotic plants and flora. Treat yourself to mesmerising views when you take a walk here! You will have to pay to explore the various conservatories, but admission to the supertree garden is free!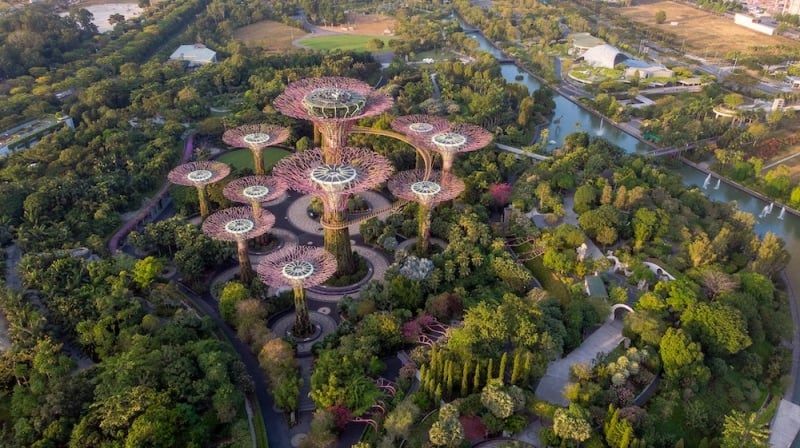 Cost: Free!
14. Dive into history and art at the National Museum of Singapore
Learn about Singapore's history and admire various works of art when you visit the National Museum of Singapore. This is the oldest and one of the most beautiful museums in the country. The stunning architecture and gorgeous interiors of this museum also make it a great spot for capturing photographs. This museum visit is going to be anything but boring! What's more, entry is free for all Singaporeans and PRs!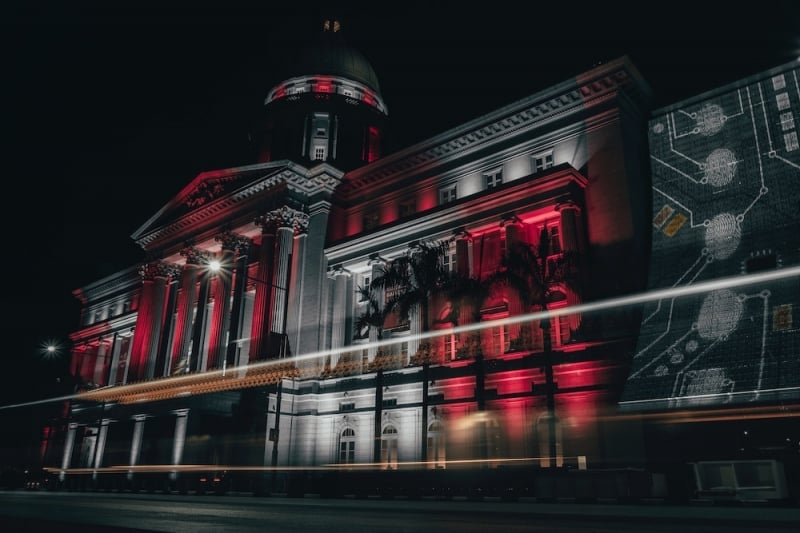 Cost: Free for Singaporeans and PRs!
Whilst these places are a great way to explore Singapore, the SingapoRediscovers vouchers have given us the opportunity to rediscover the country more extravagantly! So if you are looking to get the most out of your domestic tourism experience, here are 5 SG getaways for you to embark on with your SingapoRediscovers vouchers.