Northern Vietnam's Ha Long Bay gained international recognition when it was first listed as a UNESCO World Heritage Site in 1994. A few years later, it was chosen as one of the New Seven Natural Wonders of the World through a global poll organised by the New7Wonders Foundation.
Those are major accolades for a body of water, don't you think?
I don't know about you but my curiosity was definitely piqued. Wanting to see what the fuss was about, I booked a flight to Vietnam and started researching Ha Long Bay tours. My amazing "Googling skills" yielded the same result: Apparently, there's no better way to see the "bay of the descending dragon" than by going on a cruise on a traditional Vietnamese junk.
So.. Off to a cruise I go!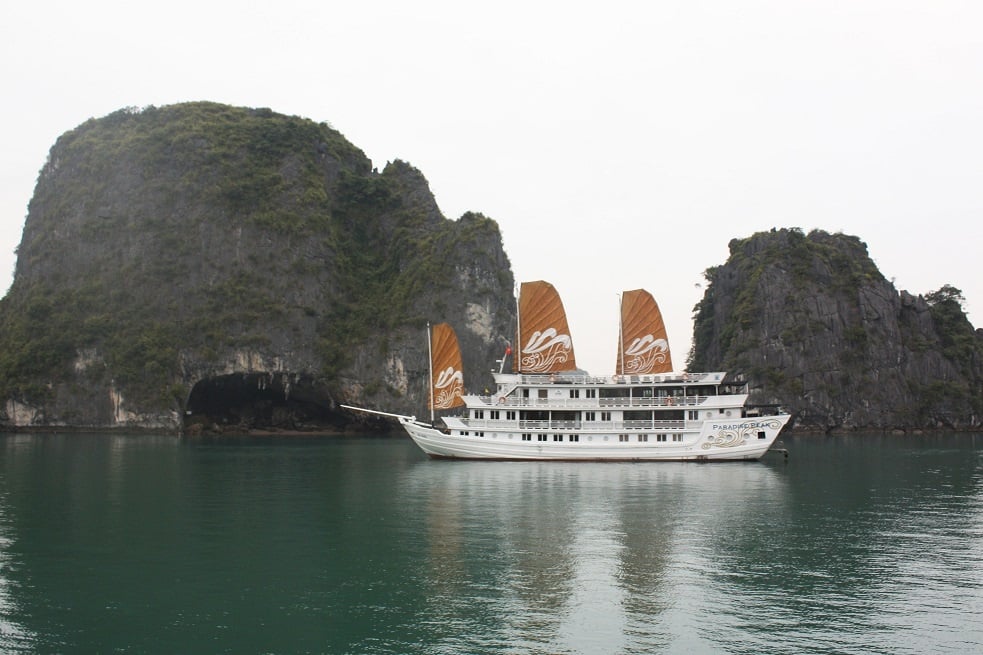 Since I've never been on a cruise before, I wanted my first to be special. Meaning: I was ready to splurge to get a one-of-a-kind luxury experience. But lucky for me, I didn't have to because I stumbled upon a 5-star cruise package that's easy on the pocket.
Also read: 7 Day Trips for your Next Mediterranean Cruise with [SPECIAL DEAL] 7D6N from US$719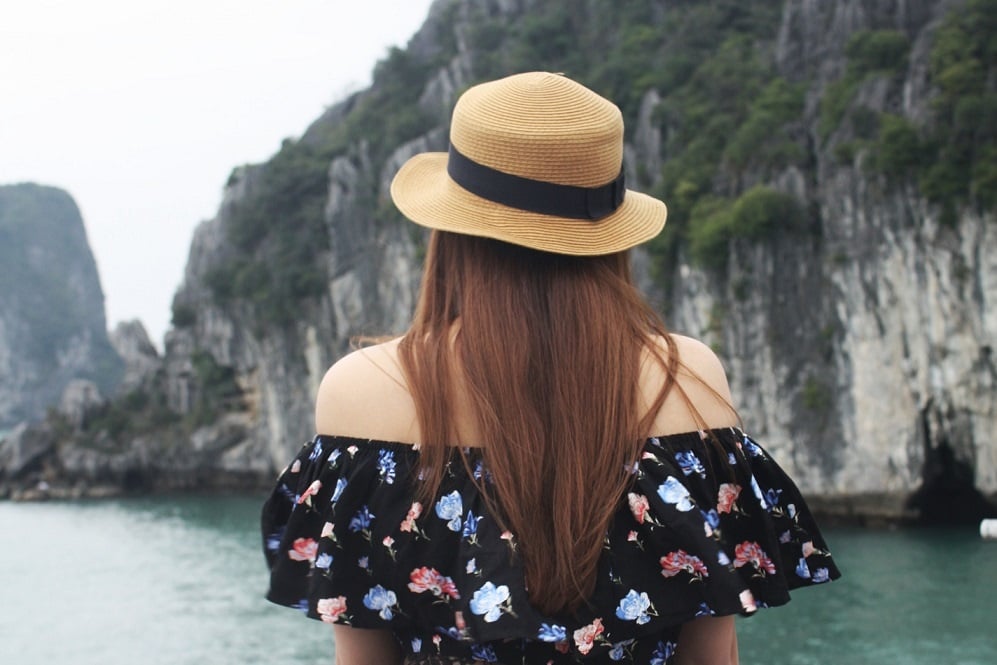 The Package
Paradise Cruises has been described as "the best luxury cruise fleet in Ha Long Bay" by numerous travel sites and magazines. But you'd be surprised at how affordable it can be. Through their Hotel and Cruise Combo Promo, I was able to book a 3D2N stay for only USD 260 (per person). I was so shocked by how inexpensive it was that I decided to bring my sister along so I would have someone to share the experience with.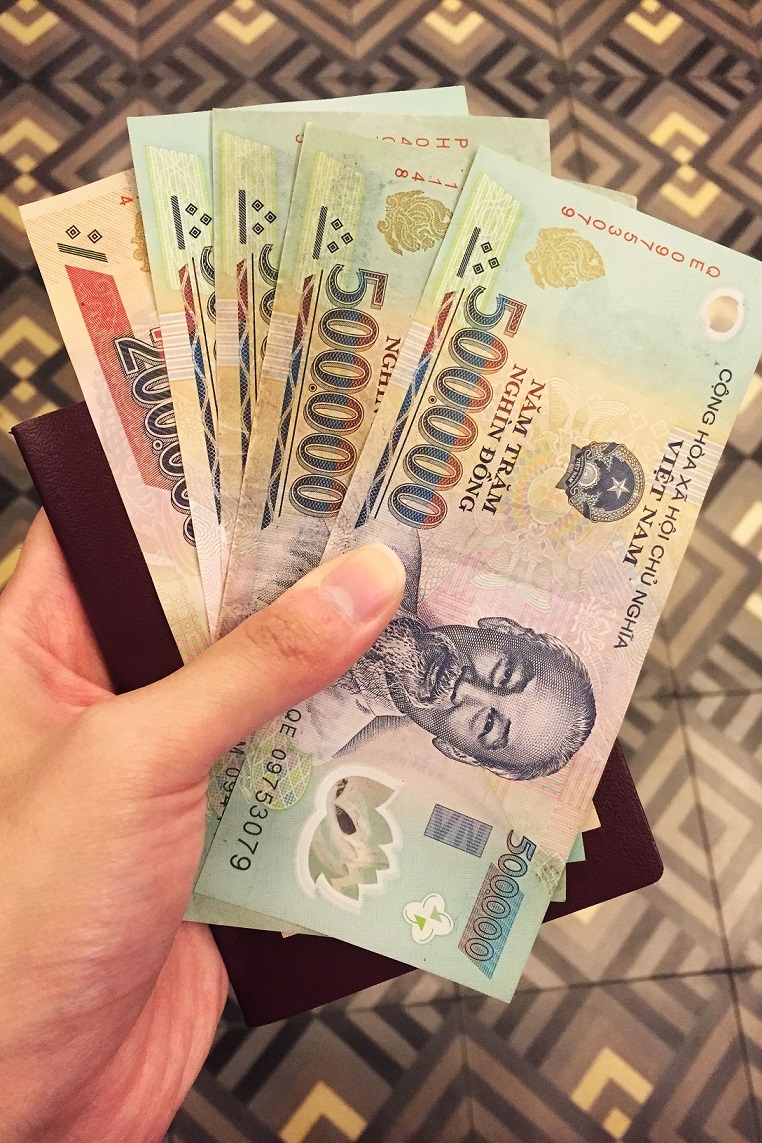 So why do I consider this to be reasonable? Well, here's what was included in the package:
Private airport pick-up
Overnight stay with breakfast at the Hanoi La Siesta Hotel & Spa
Roundtrip shuttle bus transfer from Hanoi to Tuan Chau Island
Welcome snack and farewell lunch at the Paradise Suites Hotel
Overnight stay with full onboard meals and insurance at the Paradise Luxury cruise
Entrance fees to certain Ha Long Bay attractions
Kayaks or bamboo boats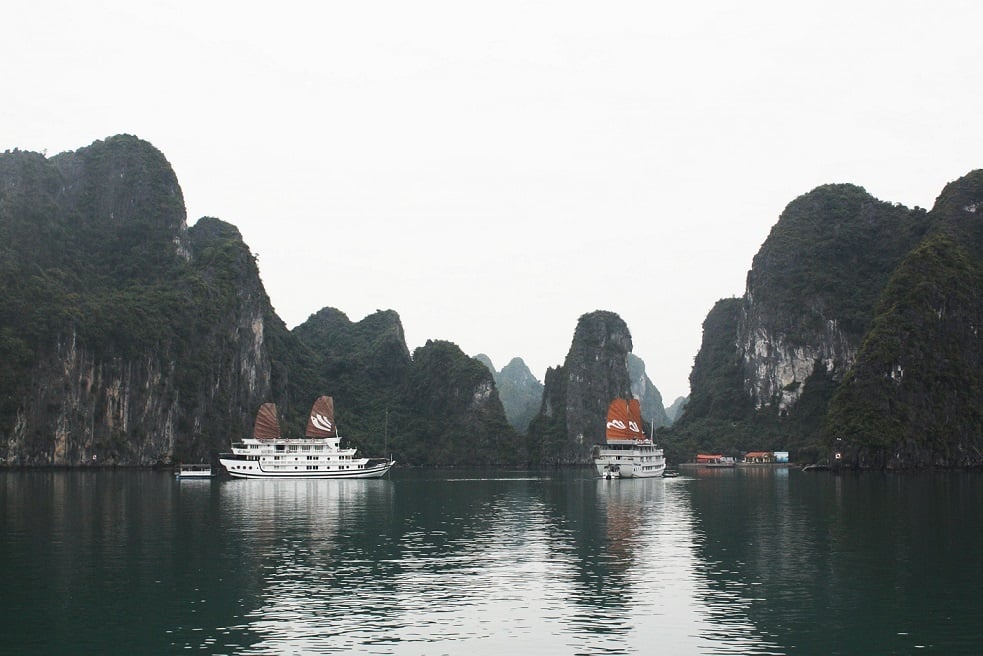 Accommodations
We had to stay in Hanoi for our first night and Hanoi La Siesta Hotel & Spa served as our on-land accommodation. Despite being right smack in the middle of Hanoi's chaotic Old Quarter, this boutique hotel has a peaceful and homey vibe. It's a great place to relax and catch some z's after a long day of shopping and exploring. Trust me, when you realise how cheap Vietnamese products are and how easy to reach Hanoi's must-see sites are, you'll go absolutely nuts!
Also read: How I Travelled 2 Days in Hanoi for PHP 12,000 (All-In)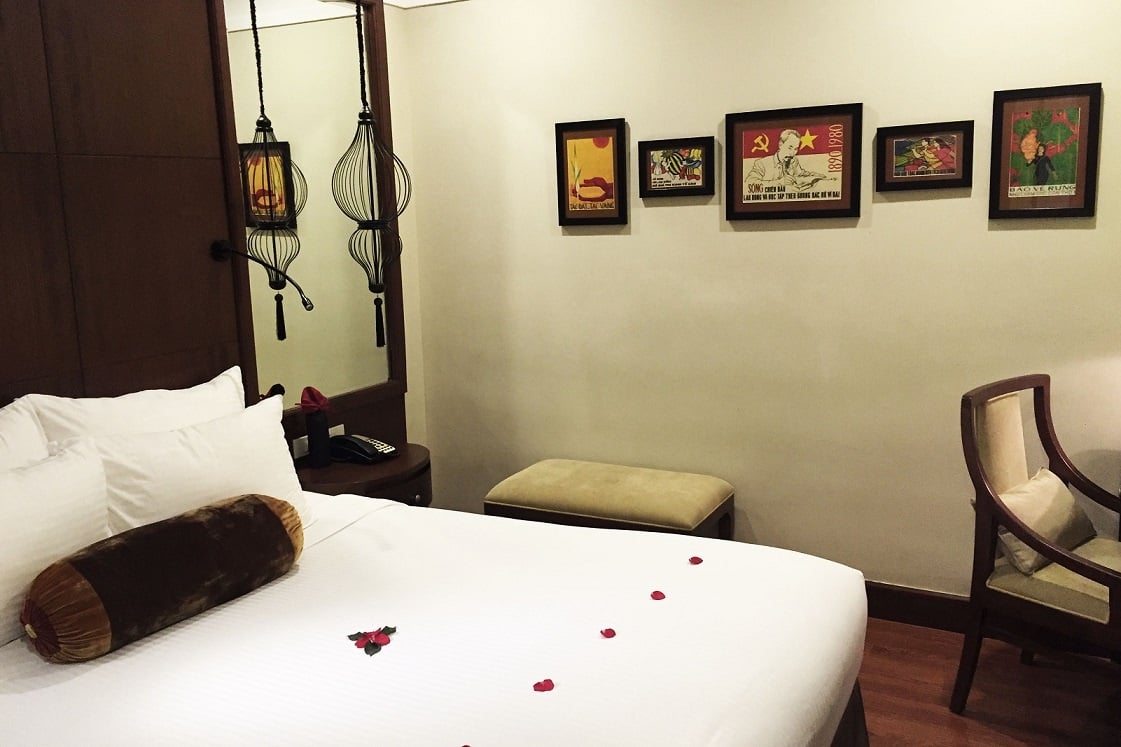 For our cruise, we were assigned to Paradise Luxury III. Officially launched in 2010, this all-white wooden vessel was fully decked out in classy interiors with a distinct Vietnamese touch. My sister and I stayed in one of the Deluxe rooms with a balcony, which was just perfect for quietly sipping wine and viewing the majestic scenery of Ha Long Bay.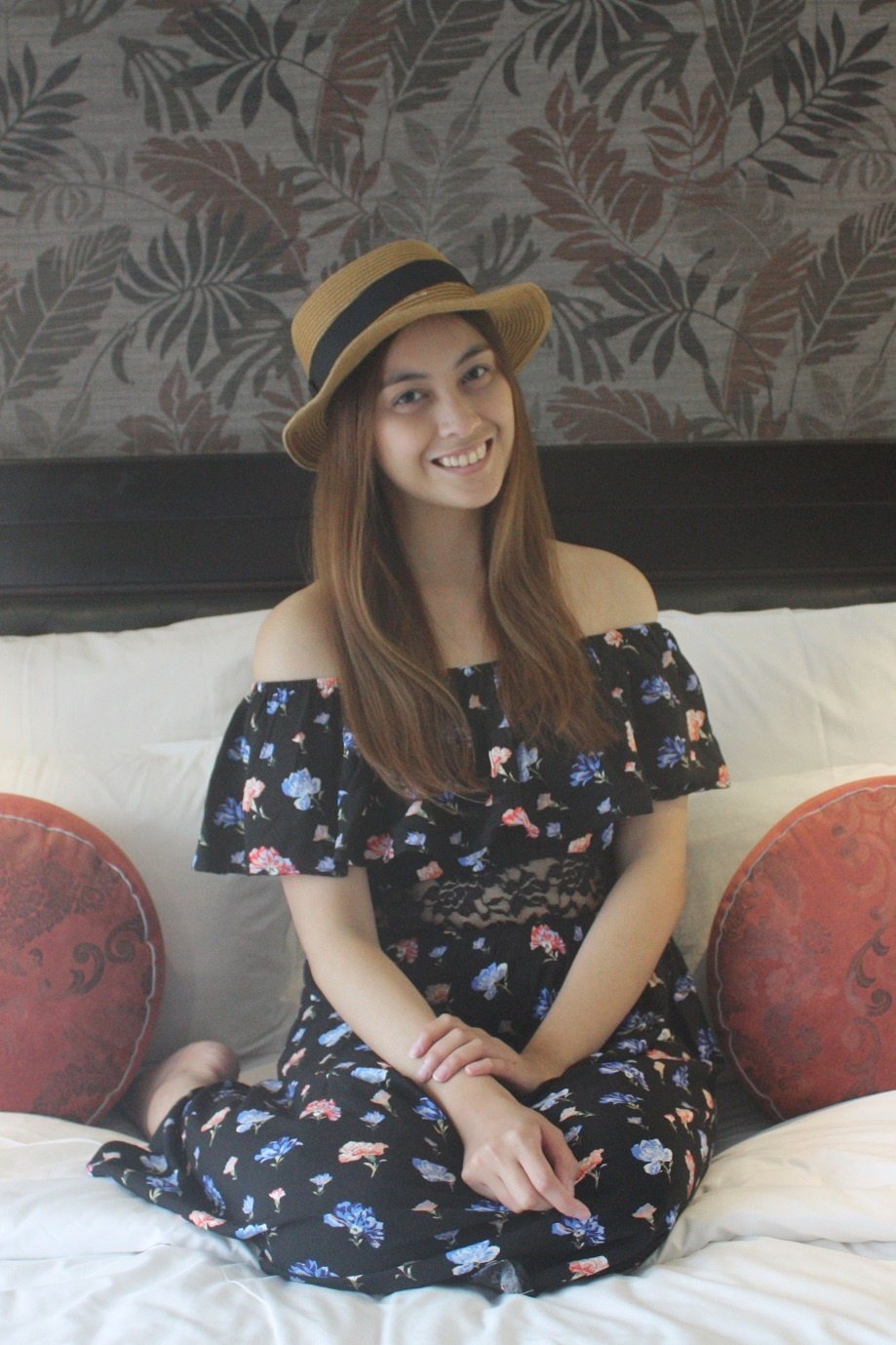 Food
On the cruise, dining is something guests look forward to. The restaurant and bar, located on the third deck, is as stylish and elegant as the rest of the boat. You'll most likely meet other guests and swap stories of all your travels and adventures here. Breakfast, lunch and dinner are always sumptuous sit-down meals that are a mix of European and Vietnamese dishes. You can select from a huge selection of wines and spirits to complement your meals as well. If you have certain dietary restrictions or preferences, just inform the crew and they'll be happy to cater to your needs.
Also read: Why Your Next Holiday Should Be a Cruise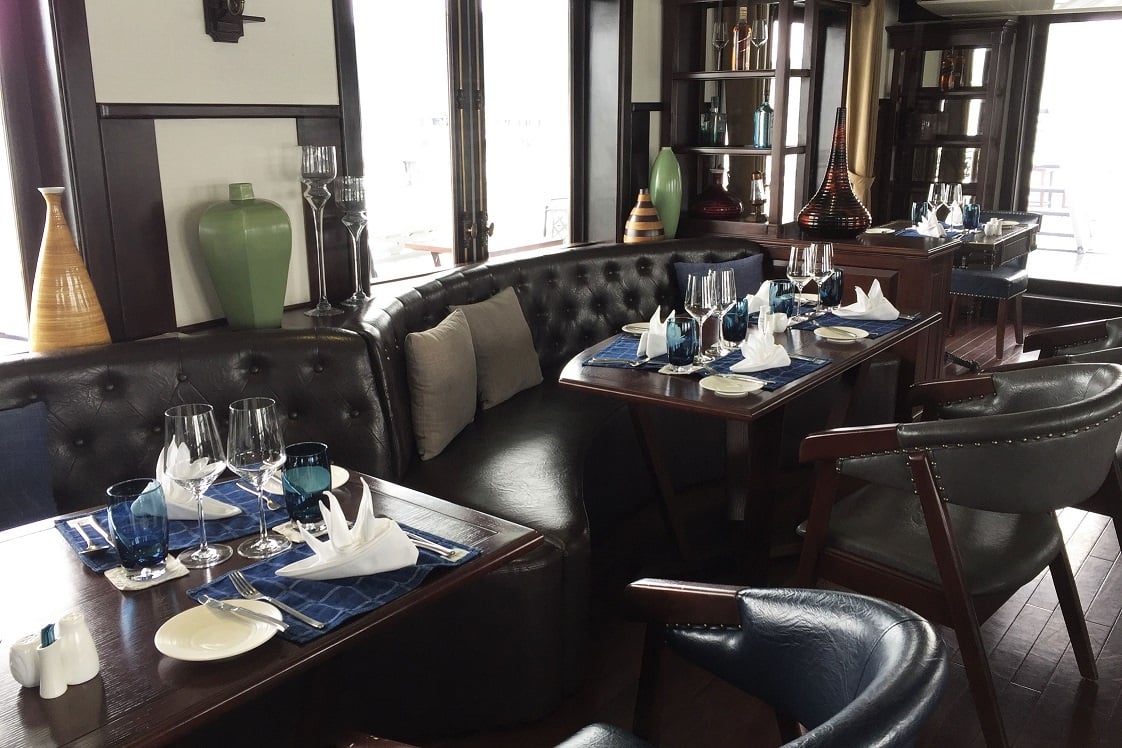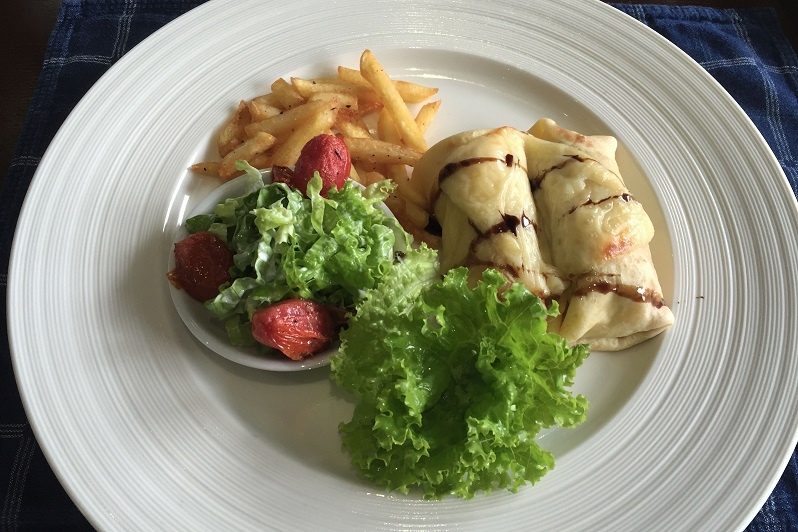 In Hanoi's bustling Old Quarter, you'll find restaurants here and there. But if you want to try real Vietnamese cuisine away from the busy streets, head over to Viet Deli Restaurant, which is tucked inside the Oriental Suites Hotel. Since it's also part of the Paradise Cruises group, expect their standard top-notch service and mouthwatering dishes. My sister and I sampled their set menu and were delighted by their deep-fried spring rolls, crispy squid cakes, marinated prawns and braised pork ribs. The food was too much for two tiny girls but we tried our best to finish everything, not even skipping the dessert that came after the mains — deep-fried bananas with cinnamon and homemade ice cream. It was an indulgence you could only get in Vietnam!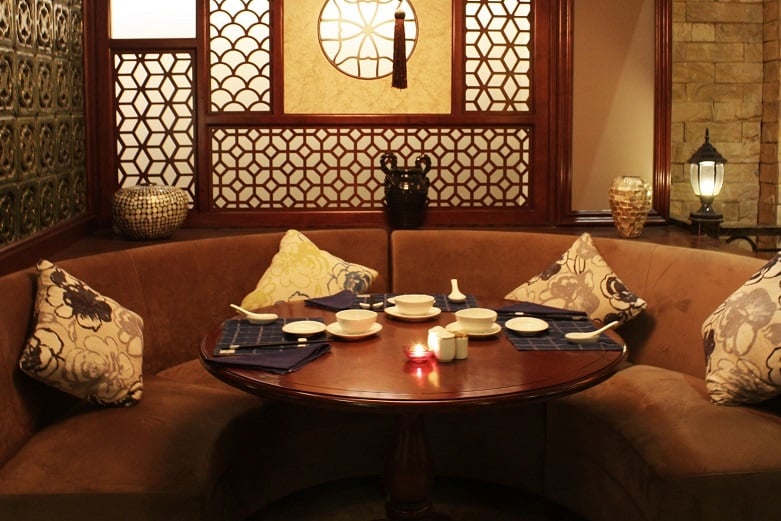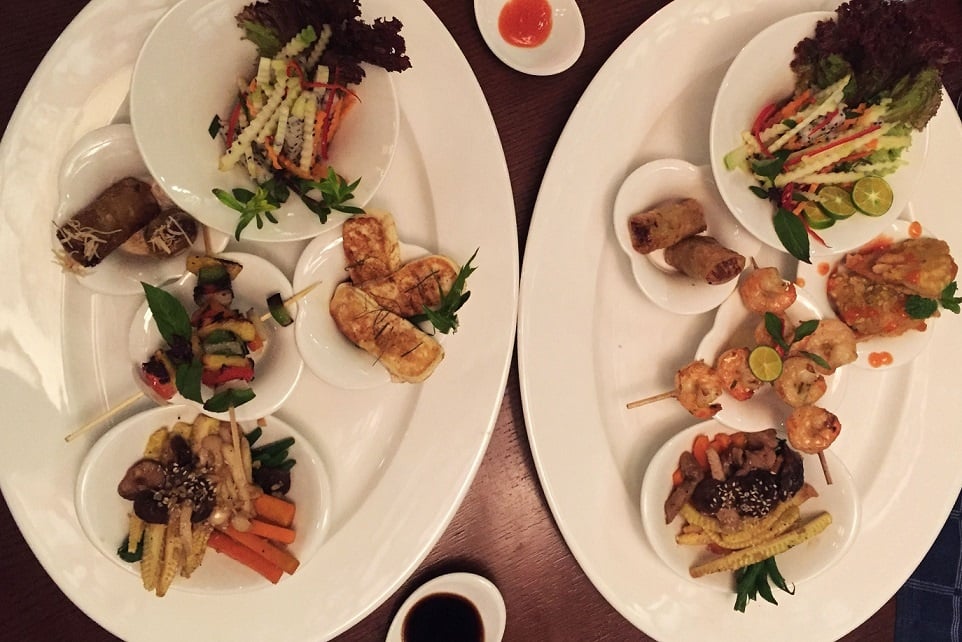 Activities
There was no shortage of activities on our cruise. On the first day, we went kayaking through the beautiful Dark and Bright Cave, located in Cat Ba National Park. After which, we lounged and sipped cocktails in the sundeck while the boat gracefully cruised through the many limestone karsts in Ha Long Bay. There was also a cooking class for those interested to learn how to make Vietnamese spring rolls. And to cap off the night, guests can watch movies, go squid fishing or get a massage.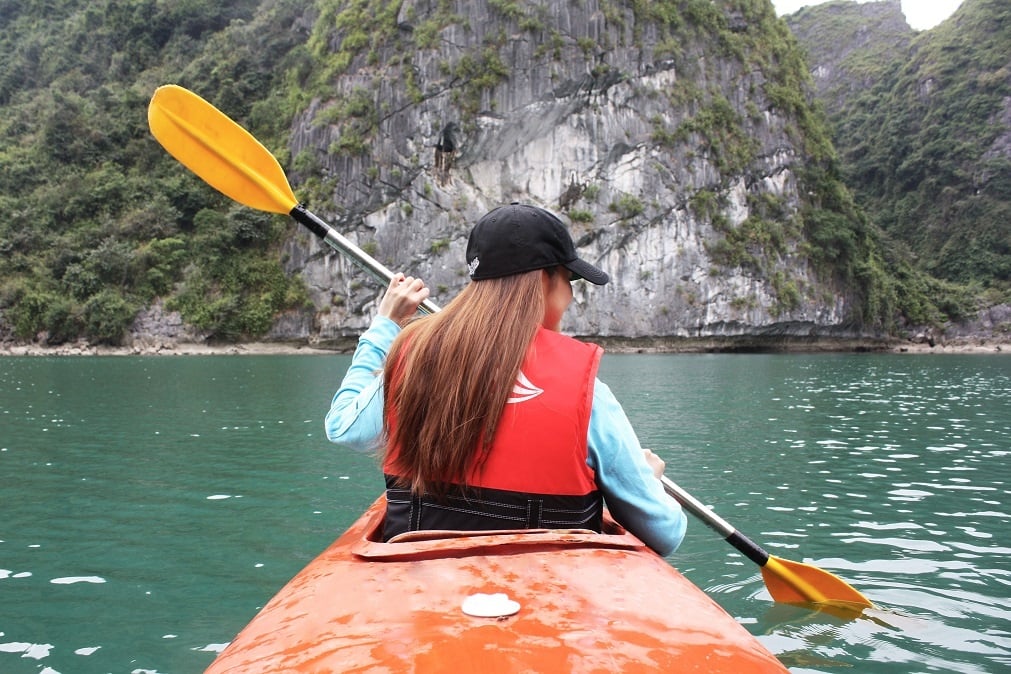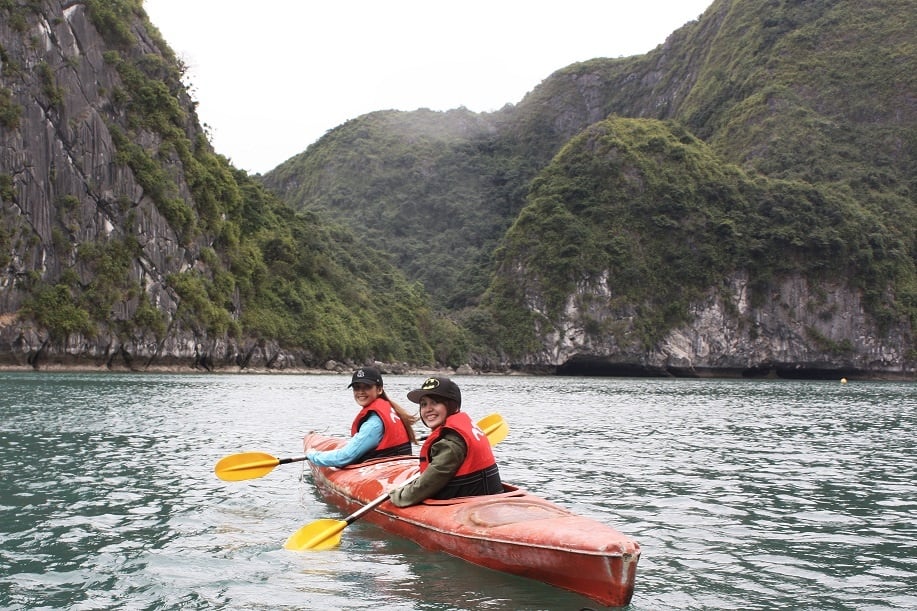 The next day, there was an early morning Tai Chi class followed by a hike up to the Cave of Surprises (Hang Sung Sot). This cave got its name from French explorers, who were surprised to find thousands of unusually-shaped stalactites and stalagmites hidden beneath lush foliage. To add more drama, locals added a lighting system that showed off the different rock formations inside the grotto in an array of colours.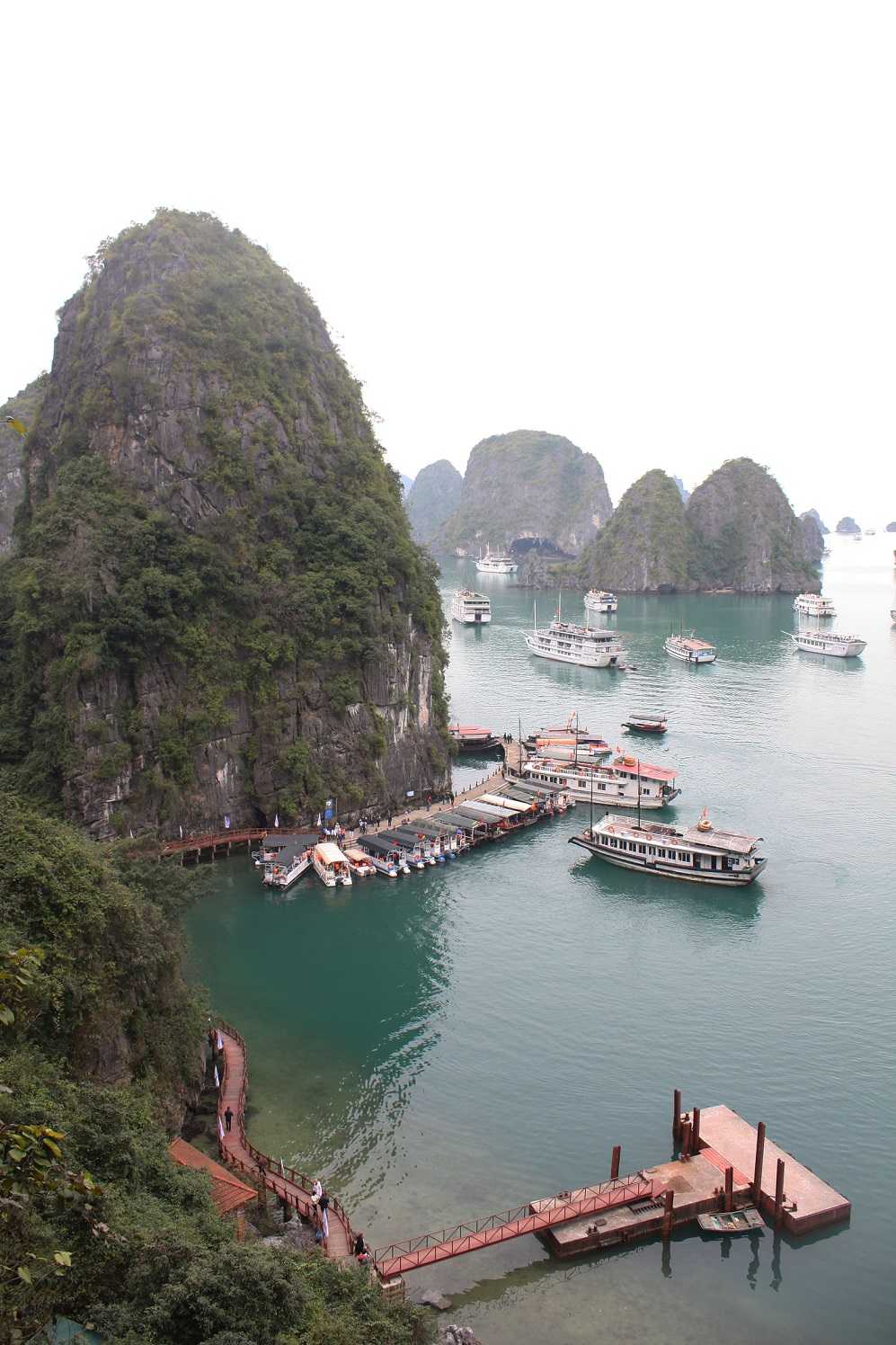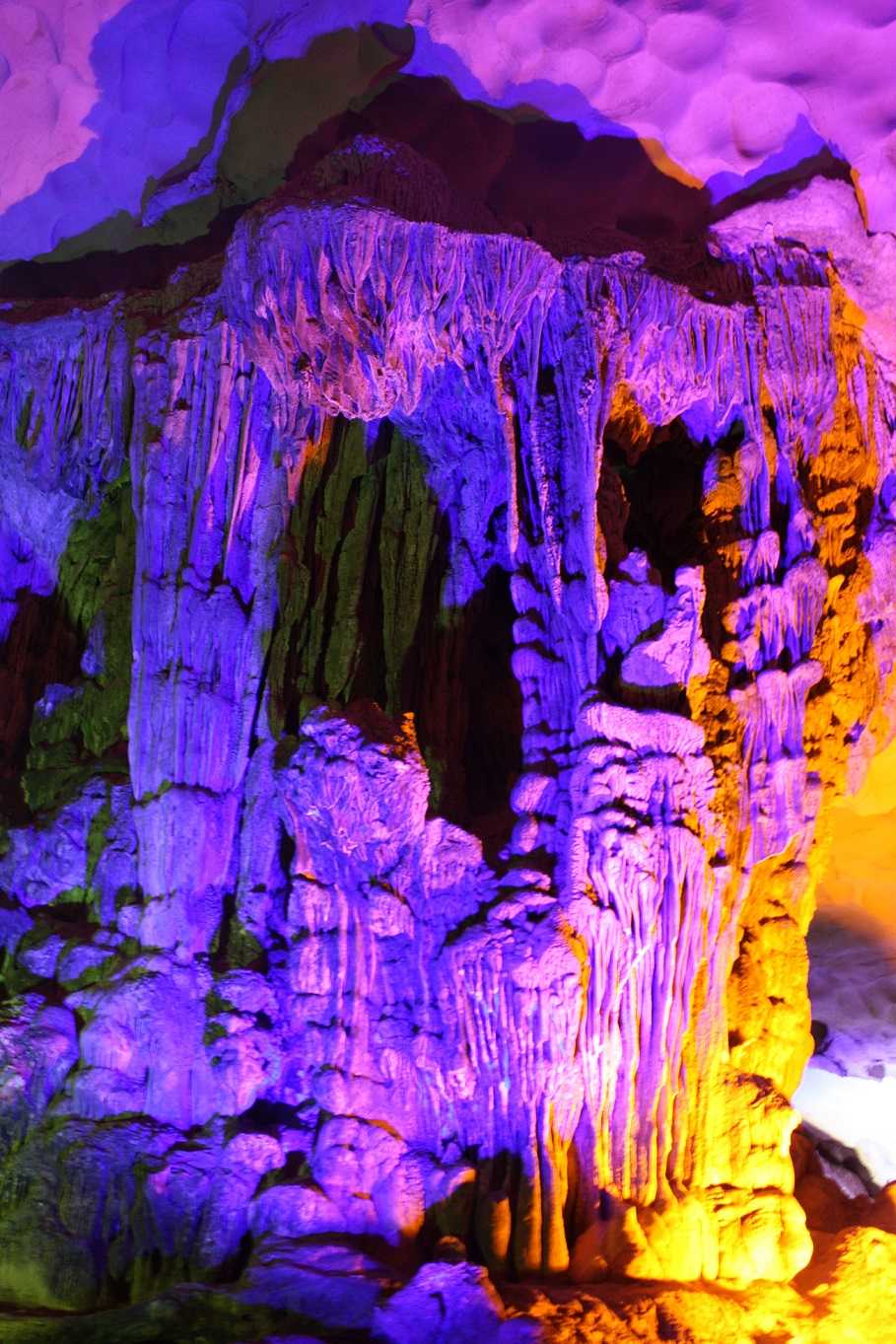 Service and Facilities
You'll experience world-class service and the famed Vietnamese hospitality from the moment you step outside the airport until you say "goodbye" to the awe-inspiring Ha Long Bay. Every hotel staff and ship crew that my sister and I met have been nothing but wonderful and professional.
Aside from impeccable service, what sets this cruise company apart from the others is that it maintains its own private marina in Tuan Chau Island for embarking and disembarking.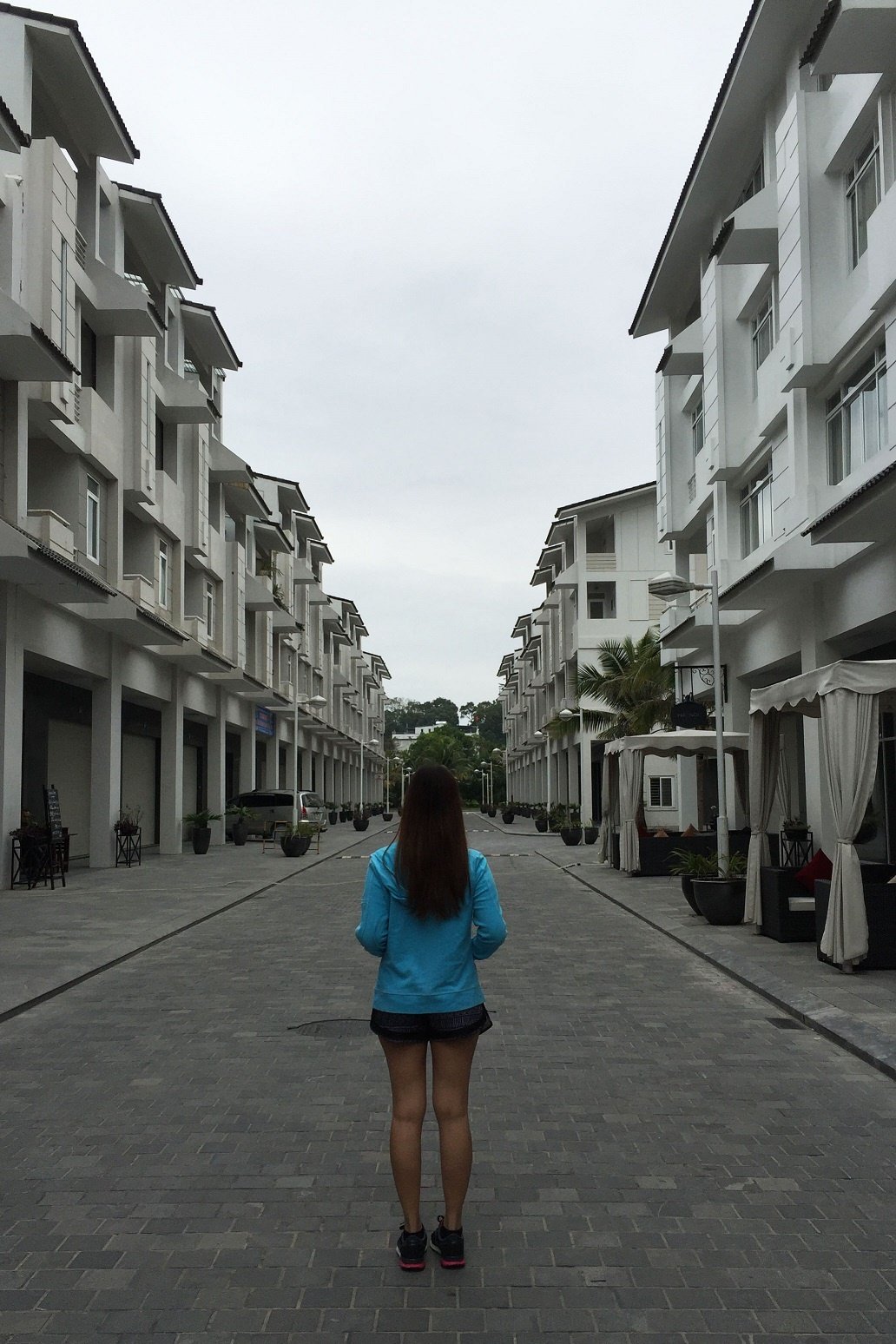 Want a massage whilst on the boat? A dip in a jacuzzi? A sauna bath? No problem! All vessels operated by Paradise Cruises have complete onboard spa facilities. In fact, they're the only ones that do!
Also read: 12 Experiences Every Traveller Should Have in Vietnam
So if you're looking for the ultimate luxury Ha Long Bay cruise experience, go with Paradise Cruises. You won't regret it! I didn't!