Contributed by Her Brave Soul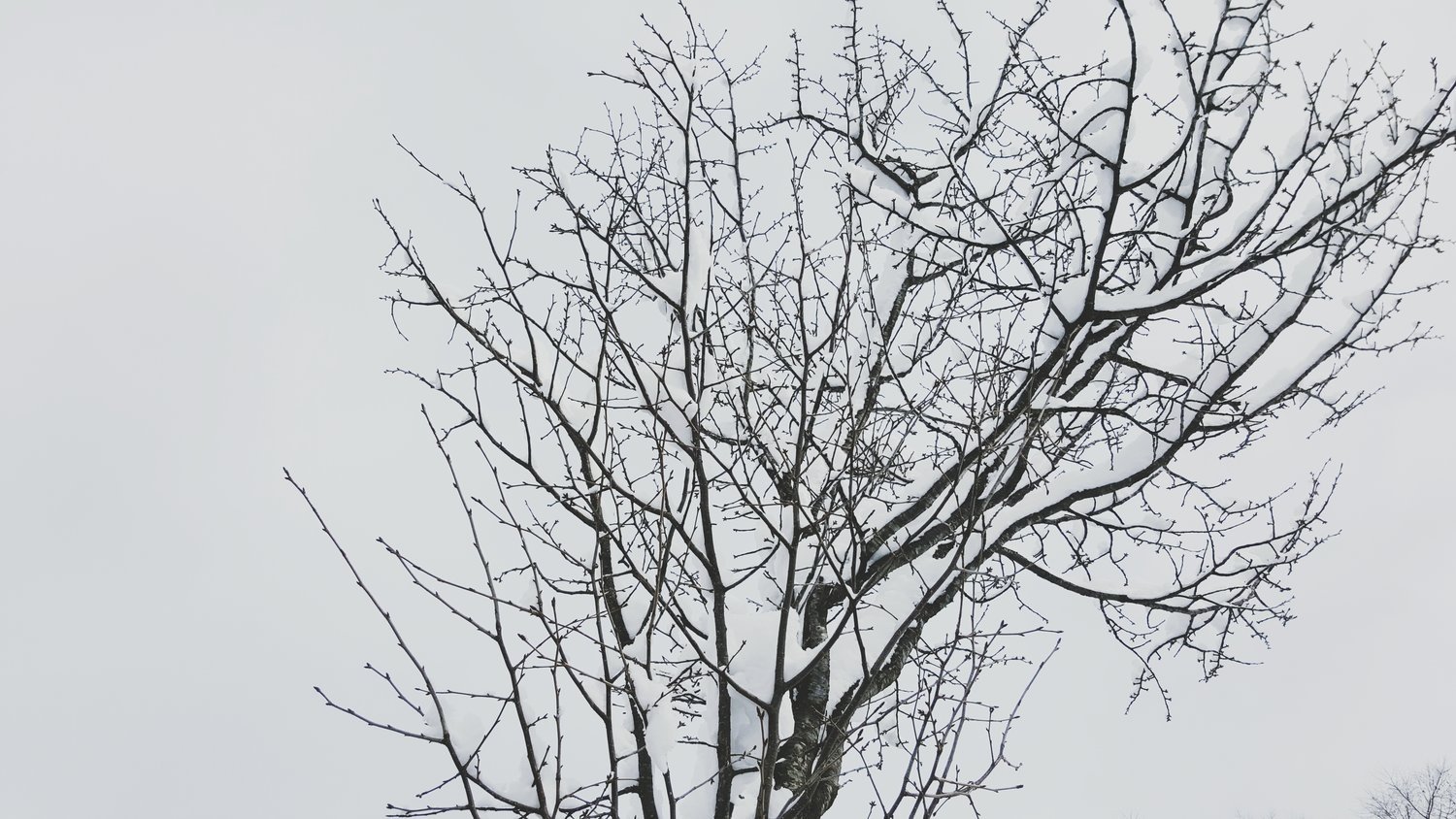 I hate to break it to you, but the beauty and rich culture of Japan is not exclusive to Tokyo, Osaka, and Kyoto Prefectures. Somewhere in Central Japan at Gifu Prefecture, you can find a beautiful village called Shirakawa-go and an old street in Takayama that transports you back to the Edo Period.
When my family and I travelled to these incredible places during winter, I realised that even with the influx of tourists, I did not find a single Filipino touring with us. So, I have some tips for you guys. Drop a part of your city itinerary and spend a day or two on this escapade. Whether you will be travelling from Nagoya, Tokyo or Osaka, it is achievable and worth it.
Also read: 12 Must-Try Winter Activities in Japan This Year
We were supposed to take the Highway bus using our Shoryudo Pass (3- Day Unlimited Highway Bus Pass worth ¥7,000) from Nagoya to Shirakawa-go (around three hours) when the snow decided to grace Nagoya on the day of our trip. While we were ecstatic that it was also snow day in the city, some roads have become impassable, and buses cancelled all the trip to Shirakawa-go and Takayama. So, we took the Limited Express Train instead. It cost us an additional of ¥5,510 to get to Takayama Station from Nagoya Station. The route of the three-hour train ride was scenic and soothing. The farther we travelled from Nagoya, the more snow-covered houses and mountains we got to see.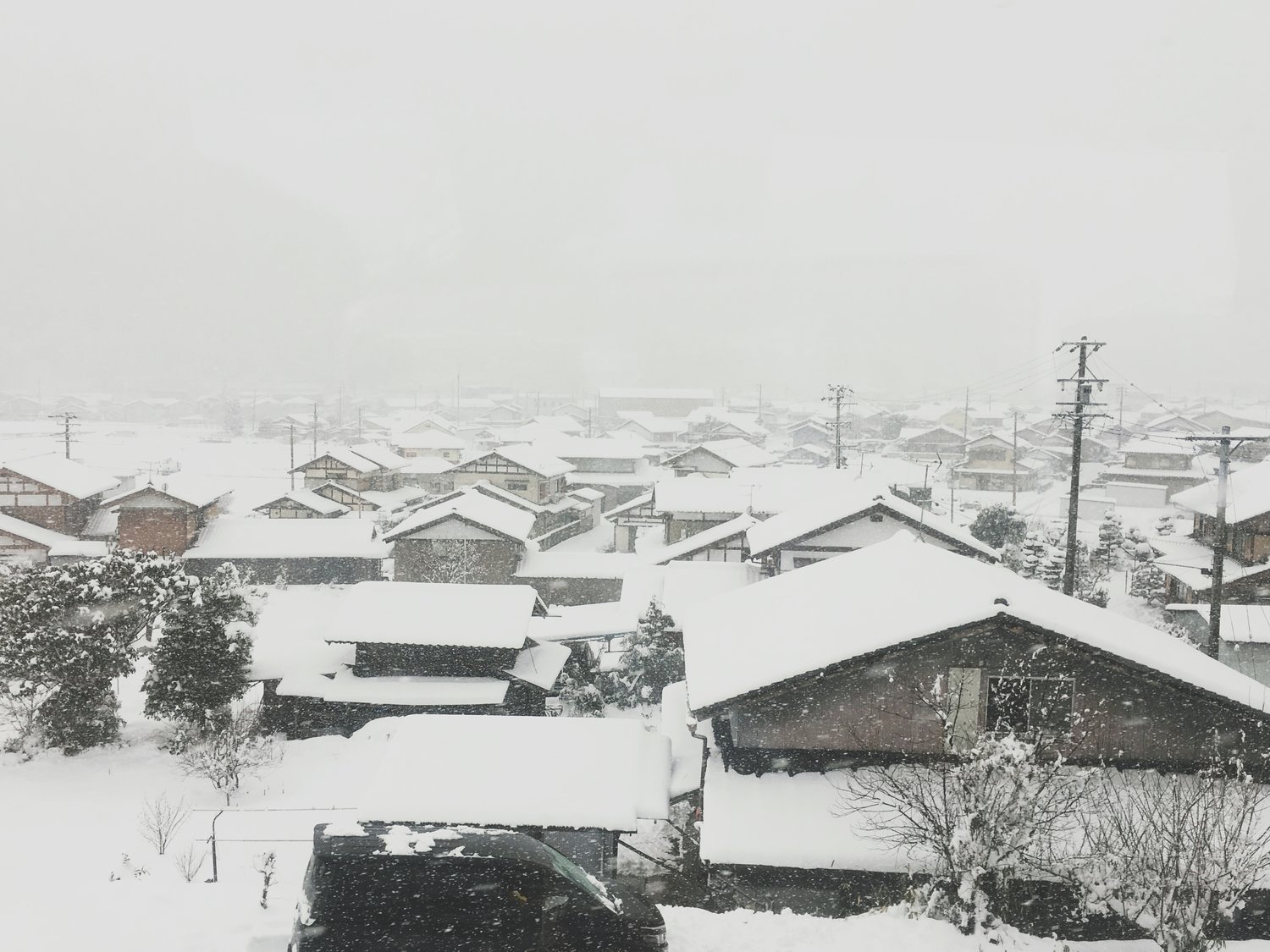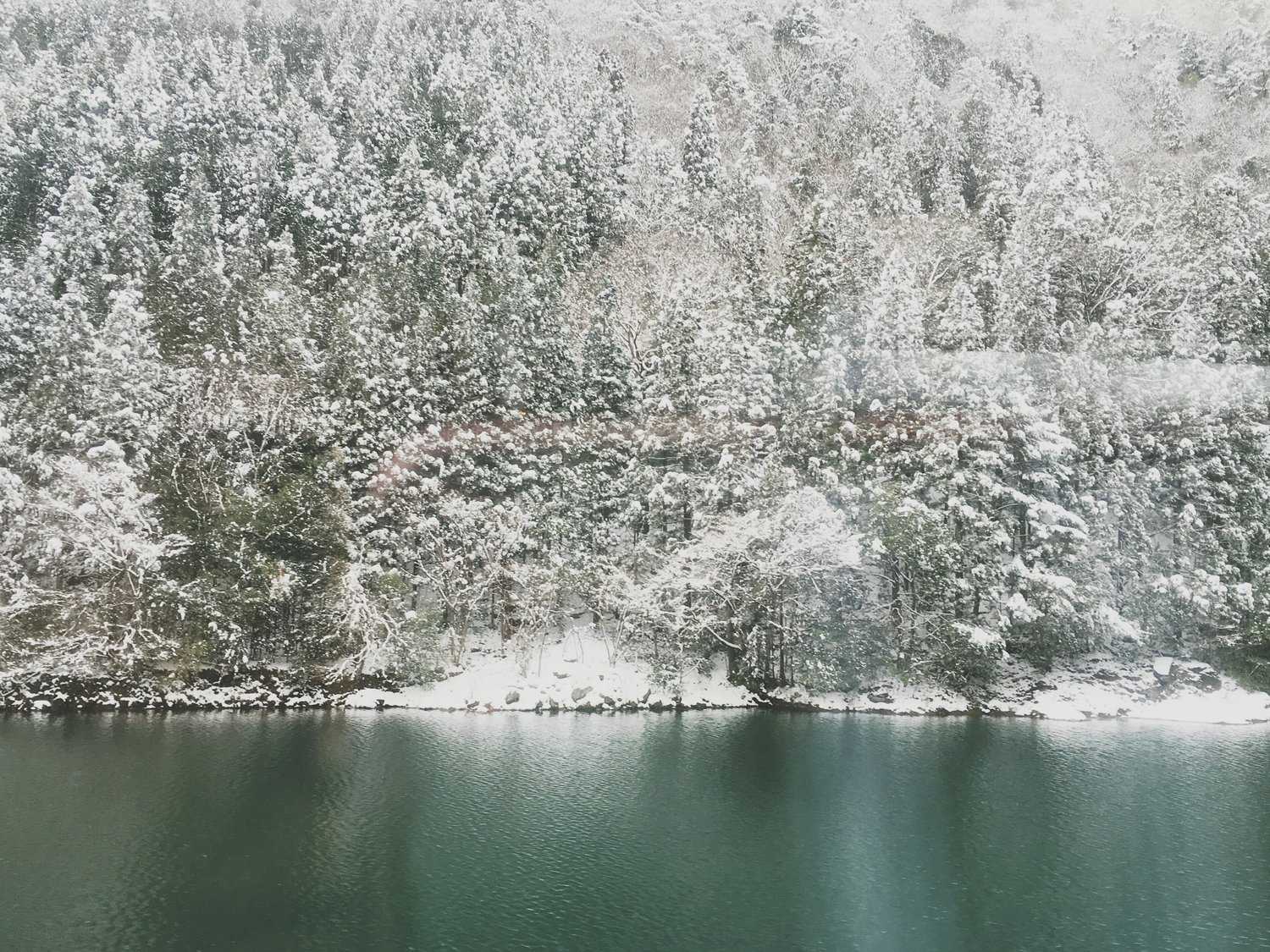 The village is only accessible by bus, so when we finally reached Takayama Station, we took the earliest bus trip we could. It was already a little late, but we grabbed the chance not to let our day go to waste. Travel time was around 40 minutes from Takayama to Shirakawa-go.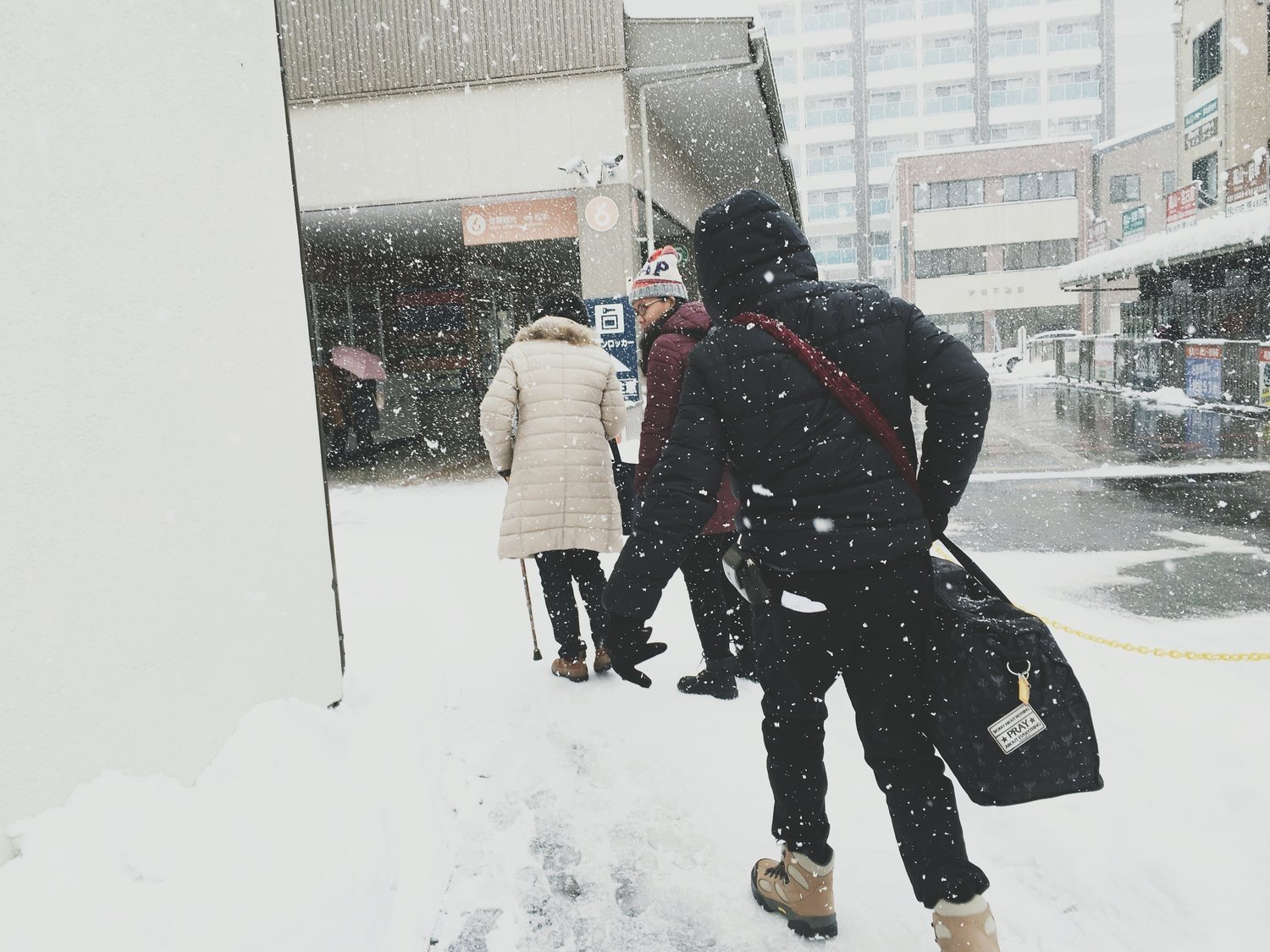 We only had more than two hours to enjoy the village, but it was worth it. It was a bit gloomy maybe because heavy snow was falling. It had already been snowing for days in the mountainous region and the white powder I saw just elicited pure happiness in me.
Also read: Niseko, Japan: My Powder Snow Experience & Guide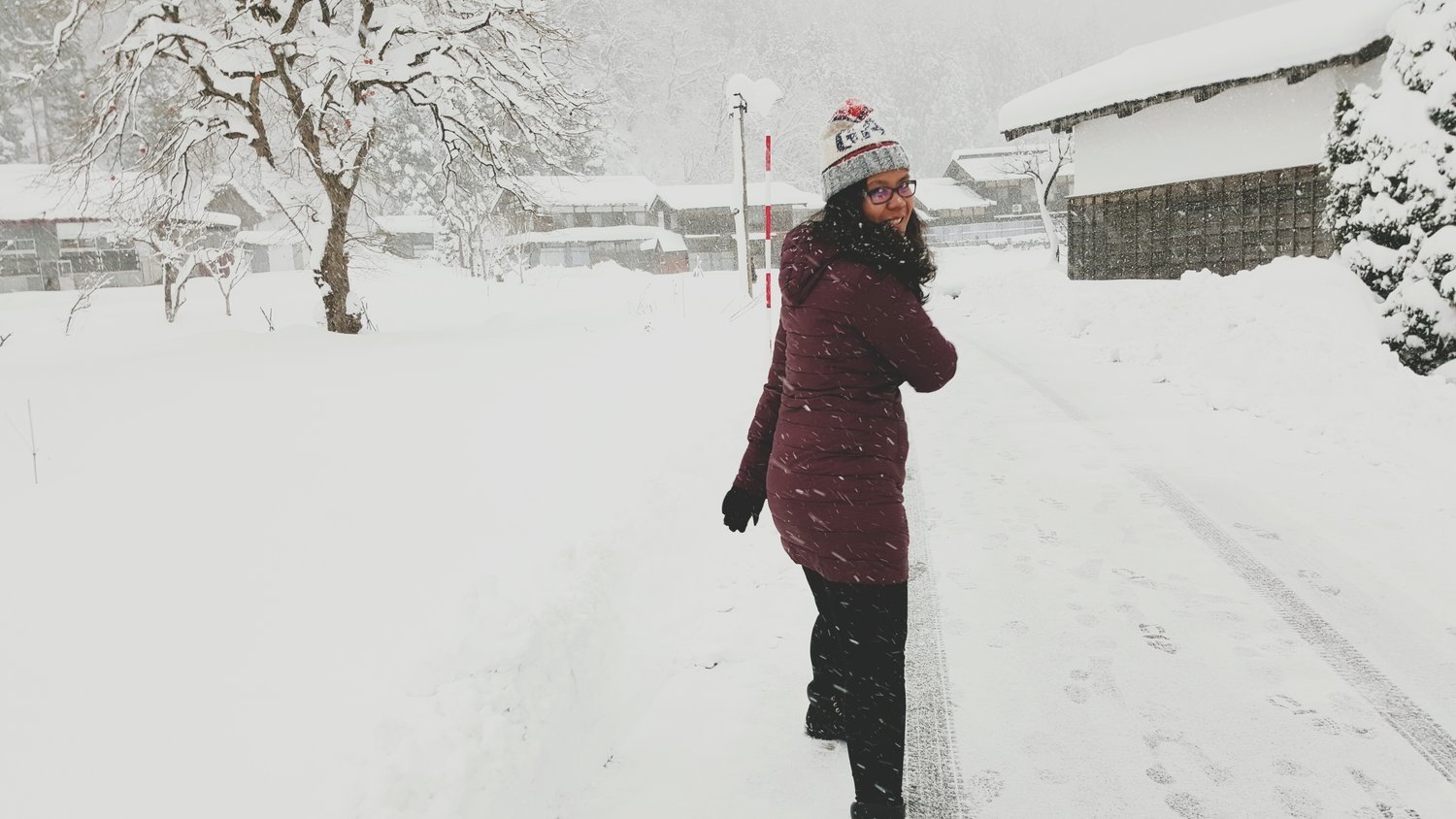 It was snowing the whole time we were there. Both my father and sister were first timers, so we were like kids playing with the fine powder of ice falling from up above.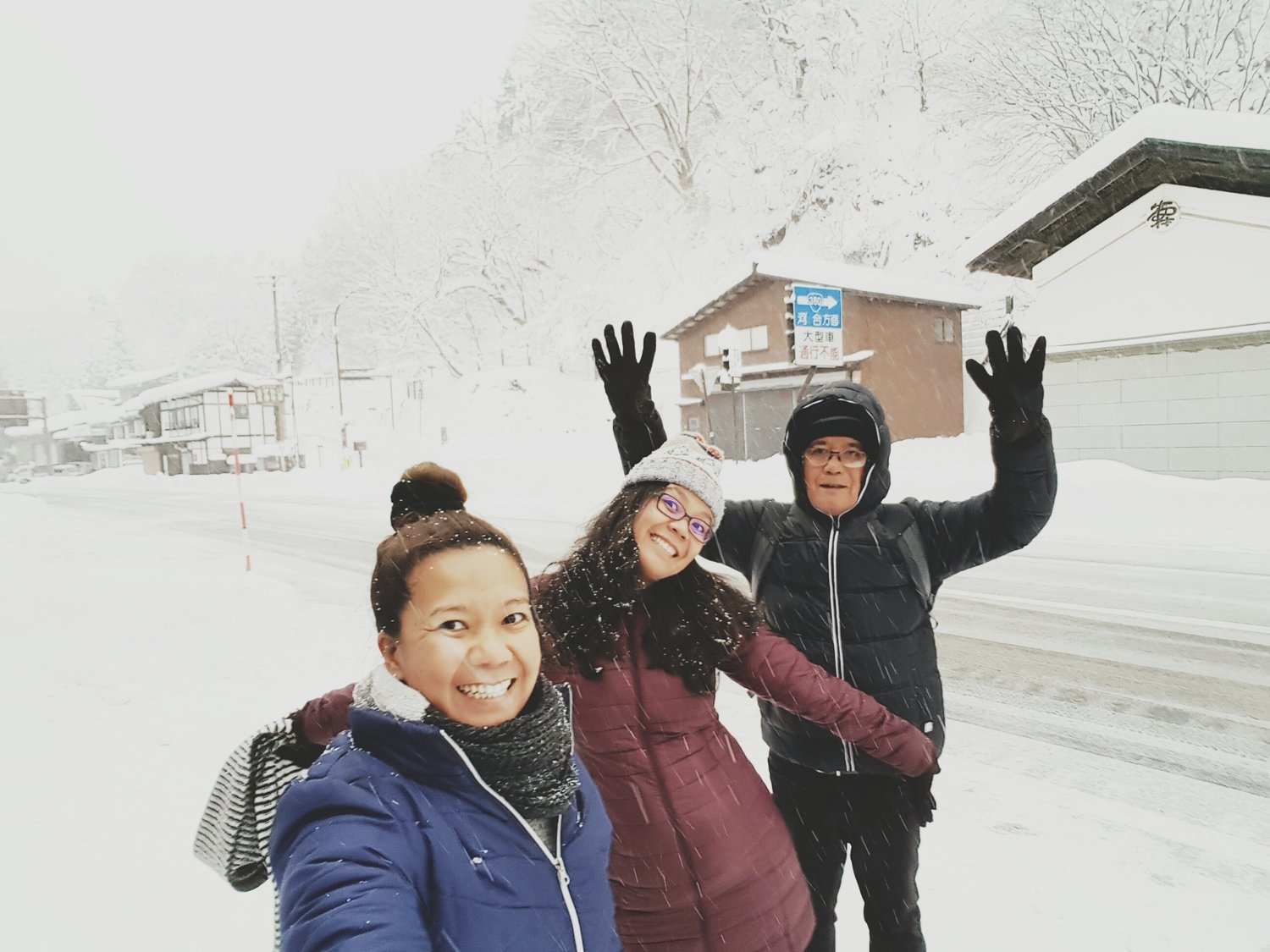 The Deia-bashi suspension bridge leads us to the proper village where you can find temples, museums, shrines and an exhibition hall. There are a lot of shops open aside from the Gassho (Praying Hands) style farmhouses. But since it was already late, we could not get into the whole list of farmhouses on our map. We just enjoyed sauntering along the endless sea of snow.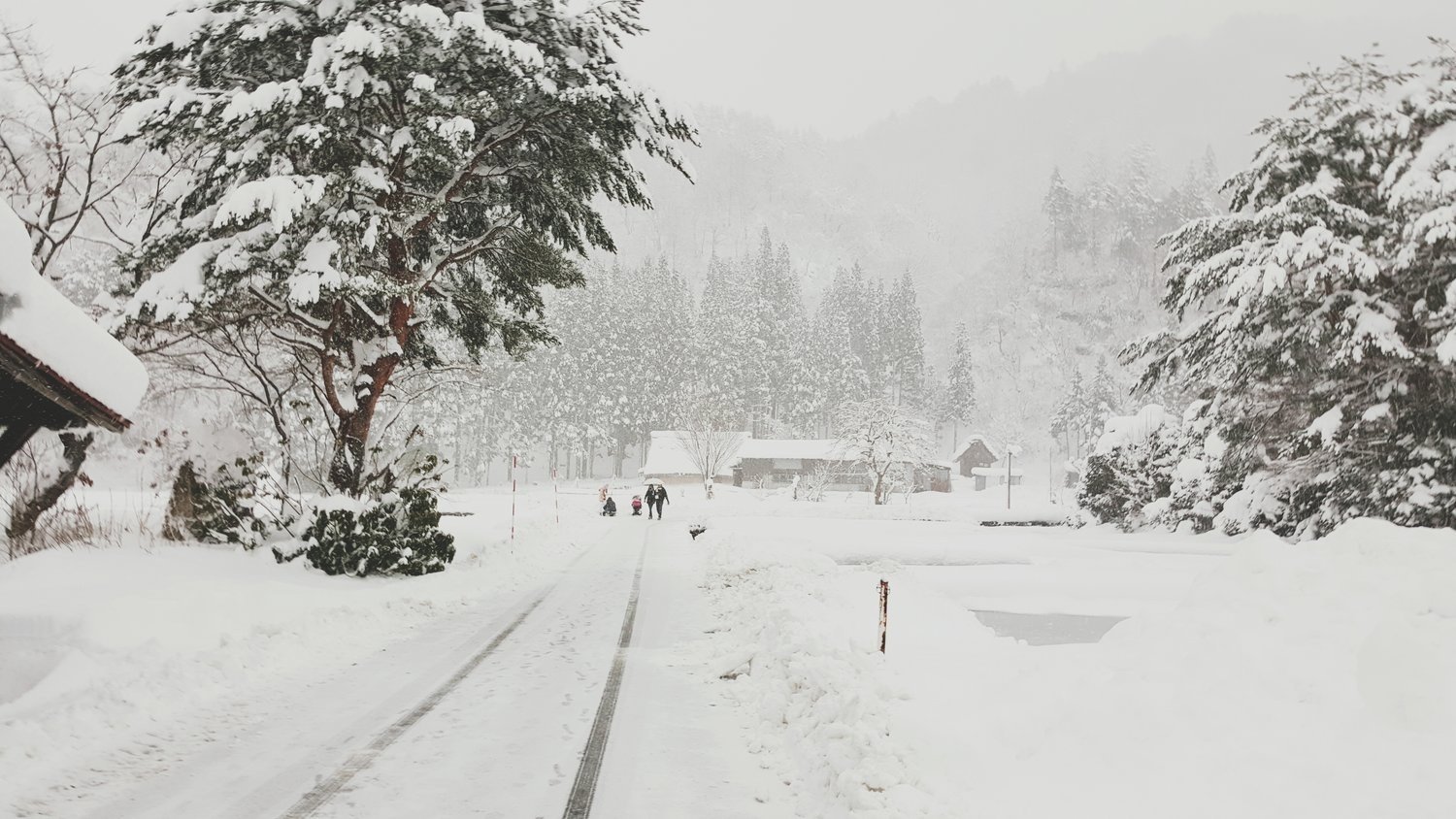 We only had breakfast in the morning, so we had some Hida Beef Stick for a snack, coffee, and of course, ice cream! Yes, I went outside the store without my gloves just to have a picture of me eating vanilla ice cream under the snow taken. No judging, please.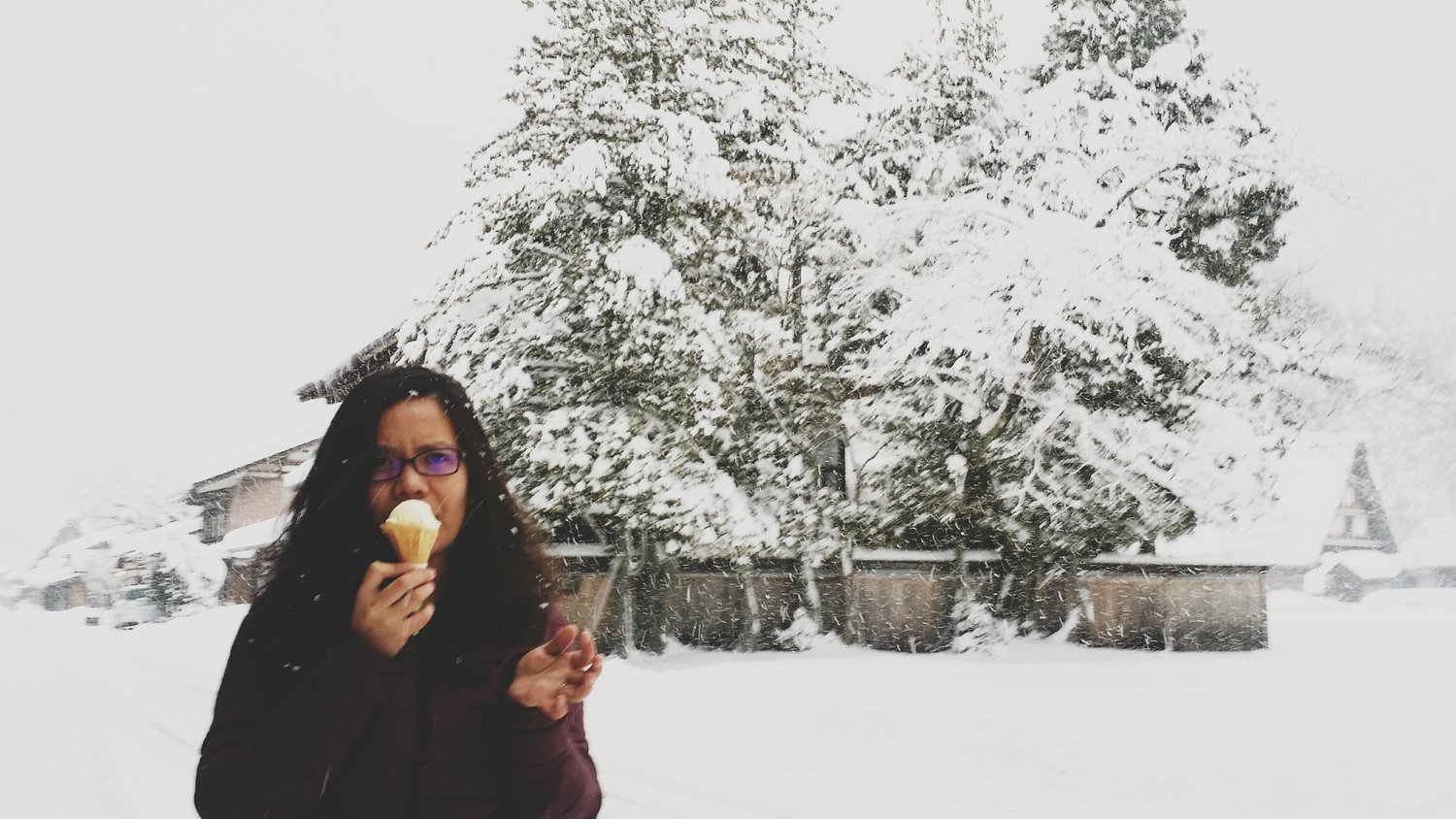 Maybe it is because we are from a tropical country that is why simply enjoying the snowfall was enough for us not to feel bad after travelling almost the whole day because of unexpected delays. We only had one rule: Take delight in each moment.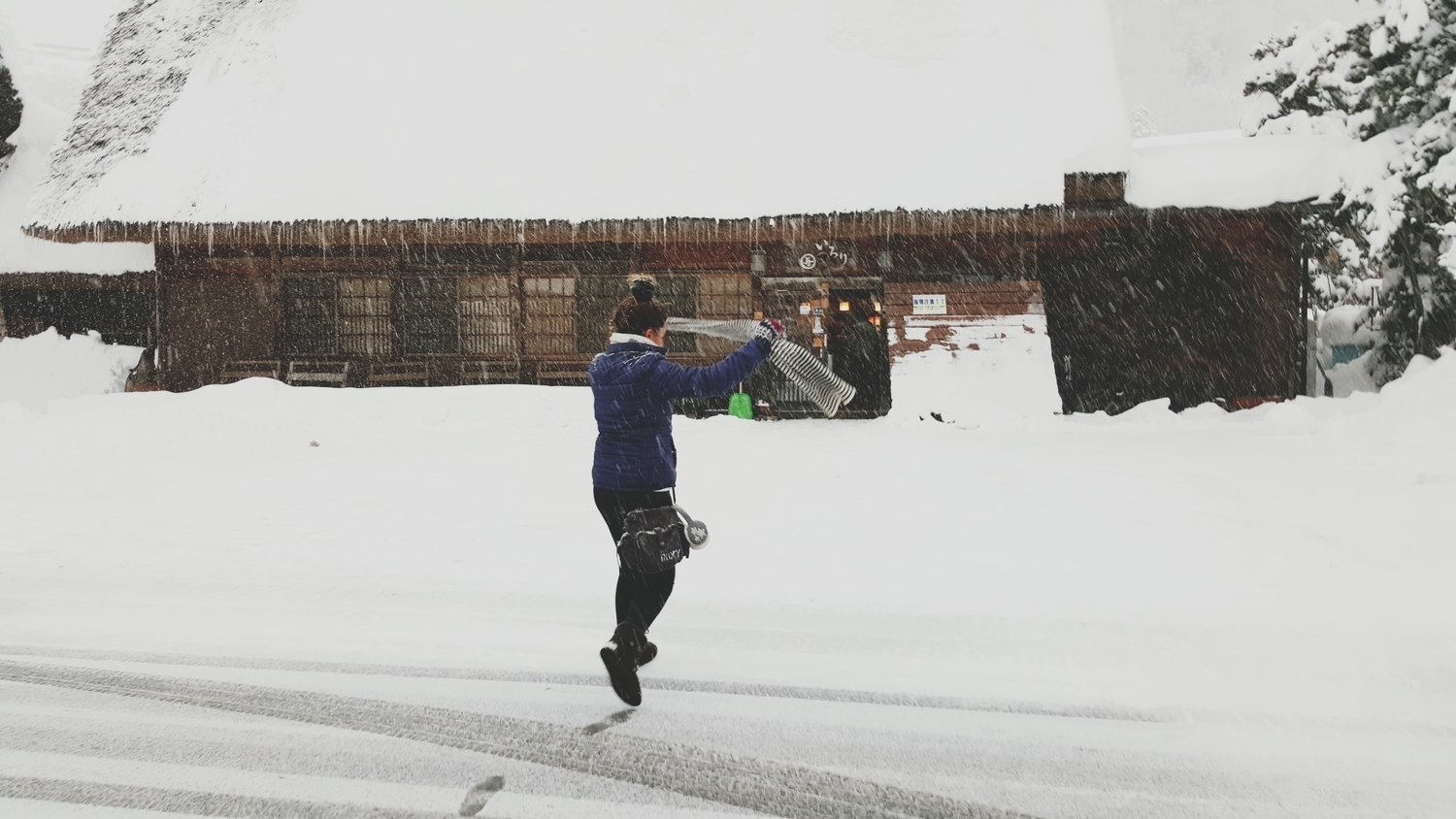 Shirakawa-go is a perfect winter destination. The farmhouses, trees, and the mountainous view complemented very well with the pristine vibe the snowfall brought. It was a little disappointing that we could not get to the viewpoint anymore. Taking the bus was no longer an option because of the schedule of trips. And as much as we wanted to hike the mountain, we were scared because it was snowing heavily and it would take us a 20-minute walk per way.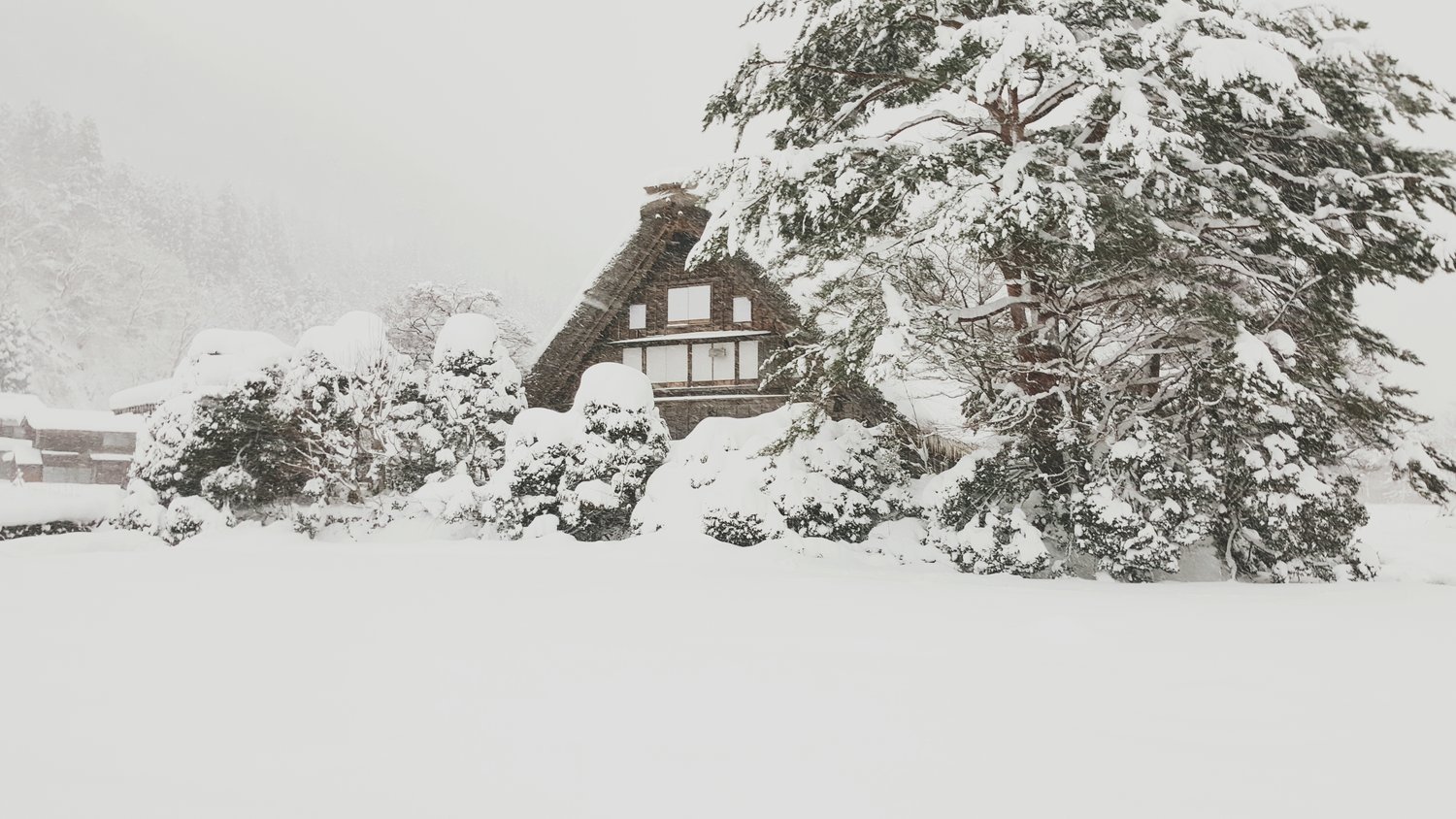 After taking a break, we decided to catch the last bus going back to Takayama. That night, as we ate yakisoba in a local restaurant, I realised that I badly wanted to get to the viewpoint so we must go back the next day. It was a good thing that we had unlimited passes. We surely made the most out of it!
Snowfall the next day was not as heavy, and it was also sunny. The weather was perfect for portraits and headshots.
Since it was not snowing anymore, the bridge was icy, and it was harder to cross. Lots of people stumbled (including me).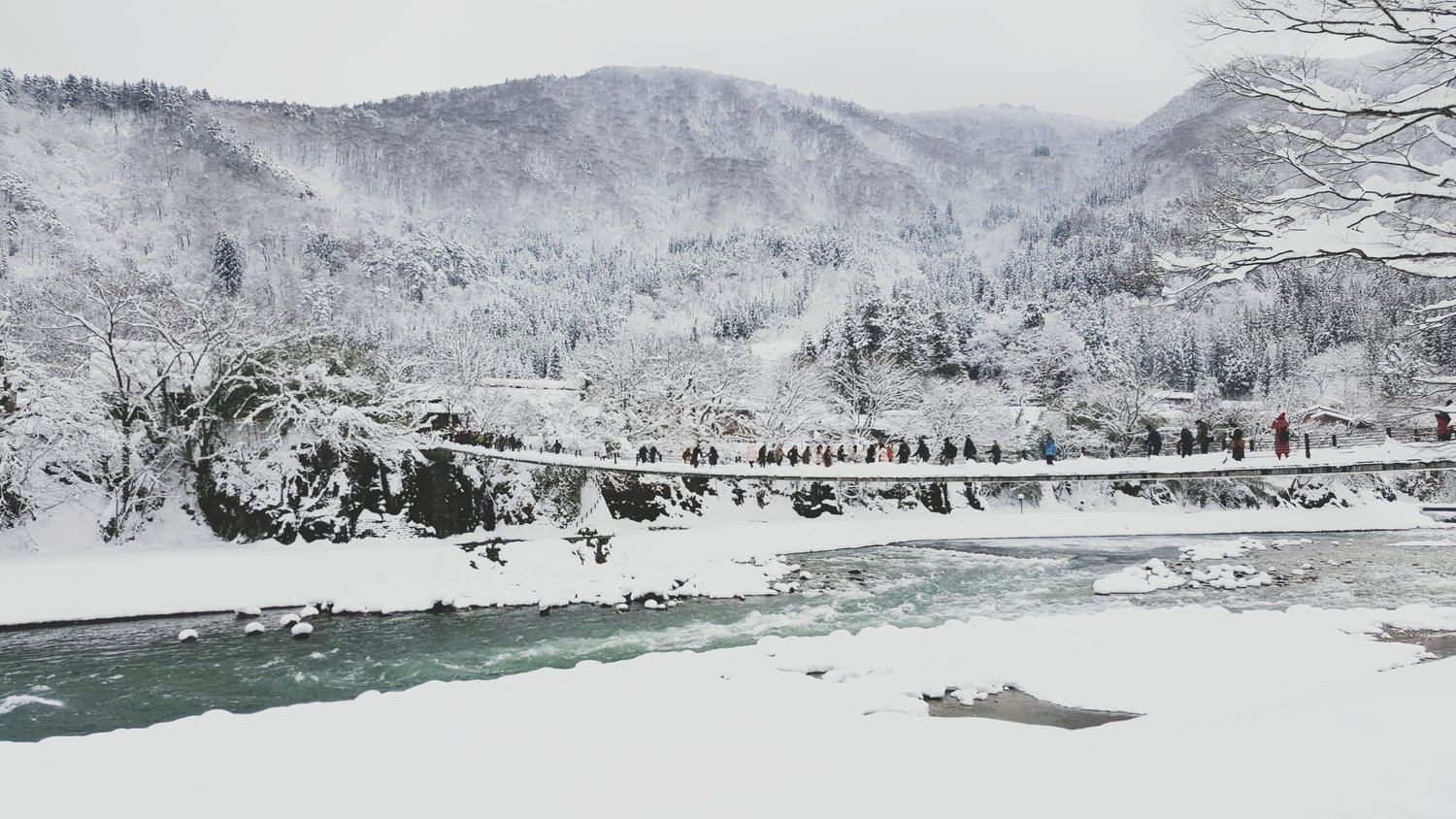 Our main goal this time was to get to the viewpoint, so we took the bus worth ¥100 per way. When we got there, I felt overwhelmed and impressed. Shirakawa-go is one of the most beautiful places I have been to in Japan. It is not a surprise that it is a UNESCO World Heritage Site. The view from the observatory was a perfect postcard material.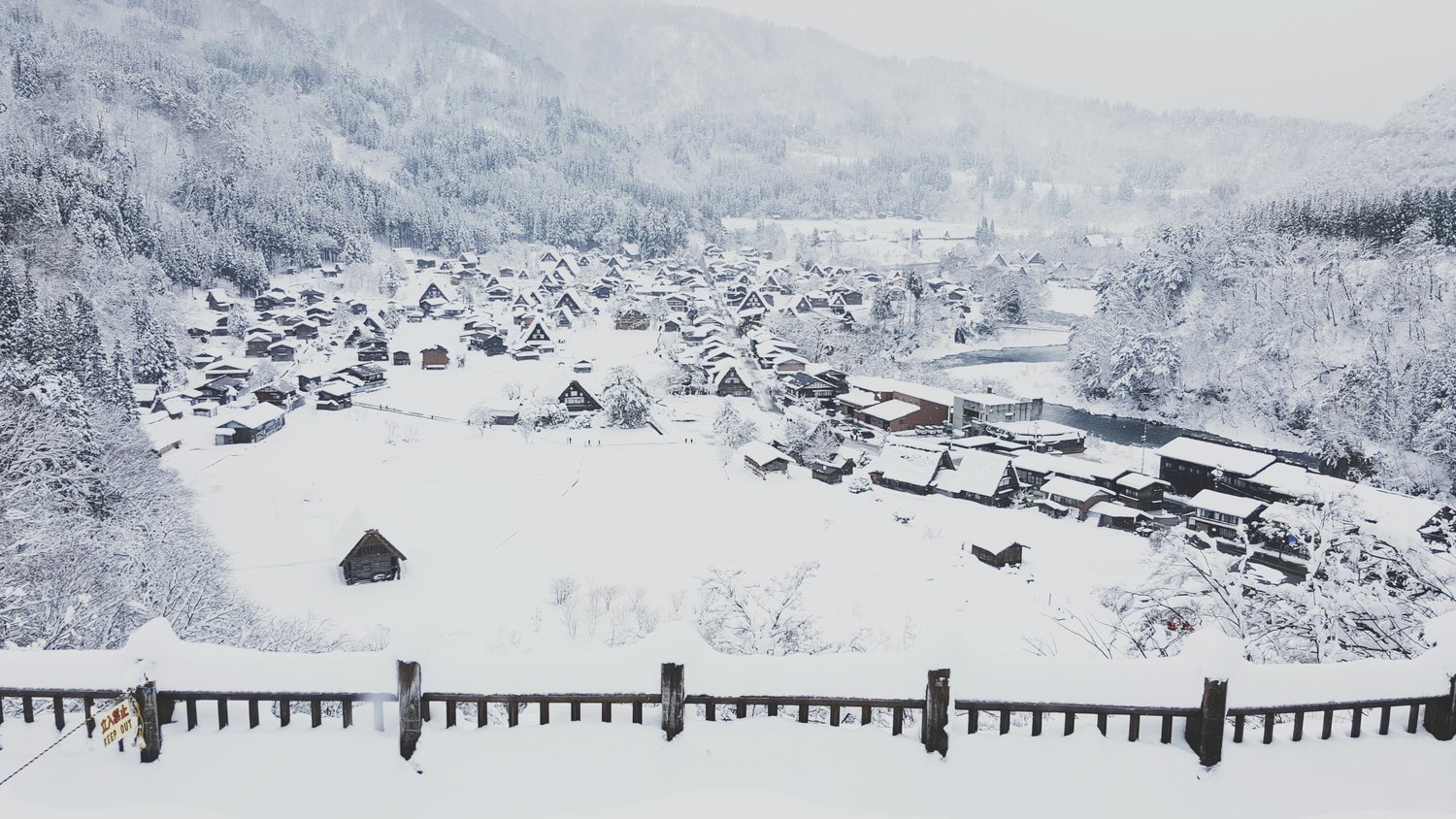 I just could not resist lying on a bed of snow and ask my sister to take a picture of me looking silly. I was wearing jeans without warmers and boy did the ice got through the denim. It took me a while to recover from the burn on my thighs and gloveless hands, but it was worth it! I loved it!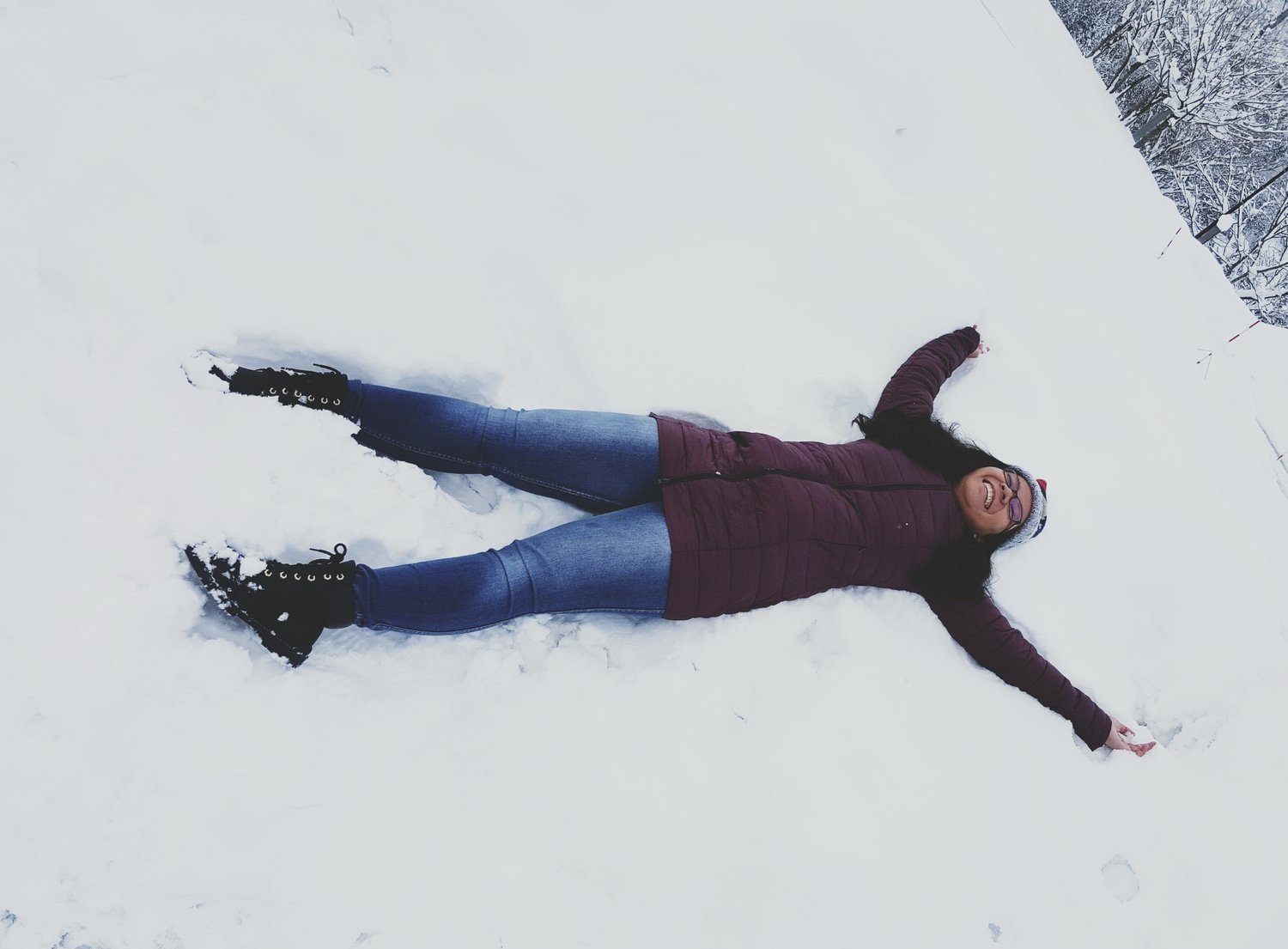 We went to the restaurant and store inside and bought a lot of souvenirs. Unfortunately, because we were so engrossed in choosing what trinkets to buy, time flew, and we could not spend the rest of the morning to get to the museums and farmhouses anymore. We were almost running just to catch the bus.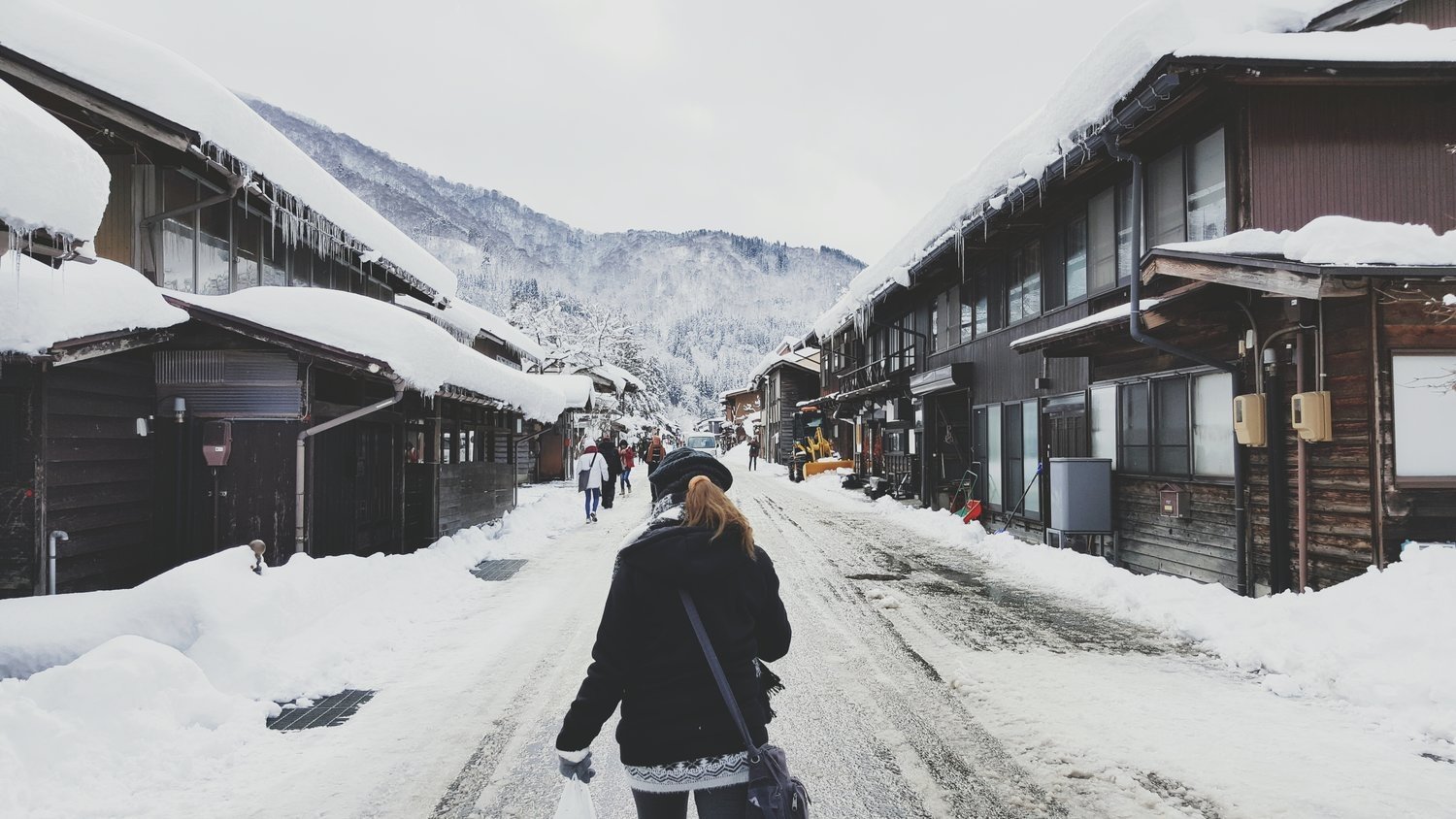 Shirakawa-go may be one of the tourist spots not accessible by Japan's 10,000 plus train stations, but the expensive and out of way bus ride is so worth it. Looking back at the comprehensive map guide of the village from the tourist centre, I could not help but think of the spots I did not get to visit because of our limited time. It surely would have been fun because I heard that some farmhouses or museums even serve tea for free. Perfect drink for winter!
Also read: 16 Things To Do in Japan This Winter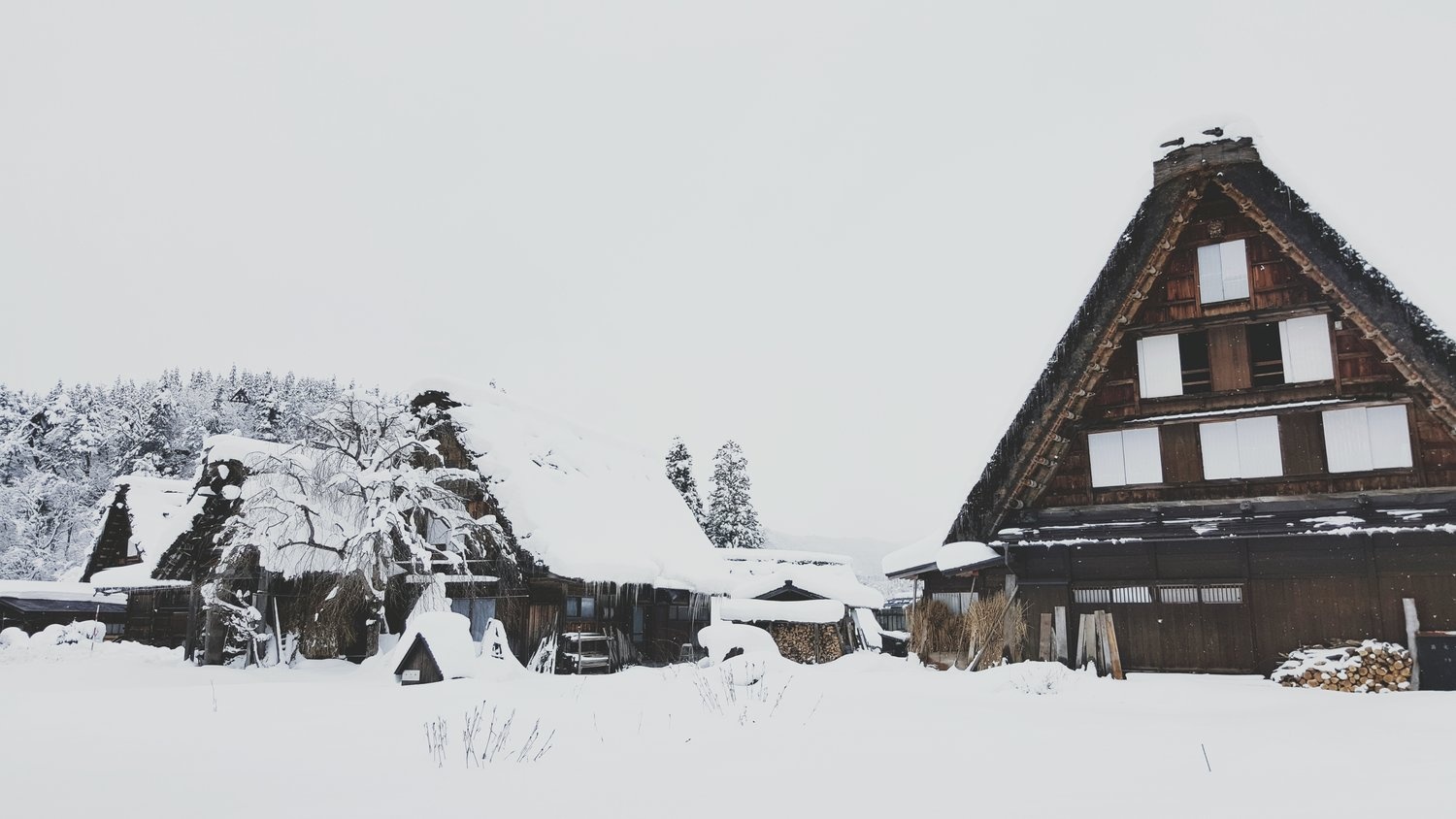 Overnight stay in one of the farmhouses would have been great, too. These farmhouses were built to stand heavy snowfall. Guests would be served authentic Japanese meal beside fireplaces. The host would also prepare the futon and heater as night even gets colder. The farmhouses are also lit up during the evening which makes the village look even more magical. (Note to self: There are so many reasons to come back.)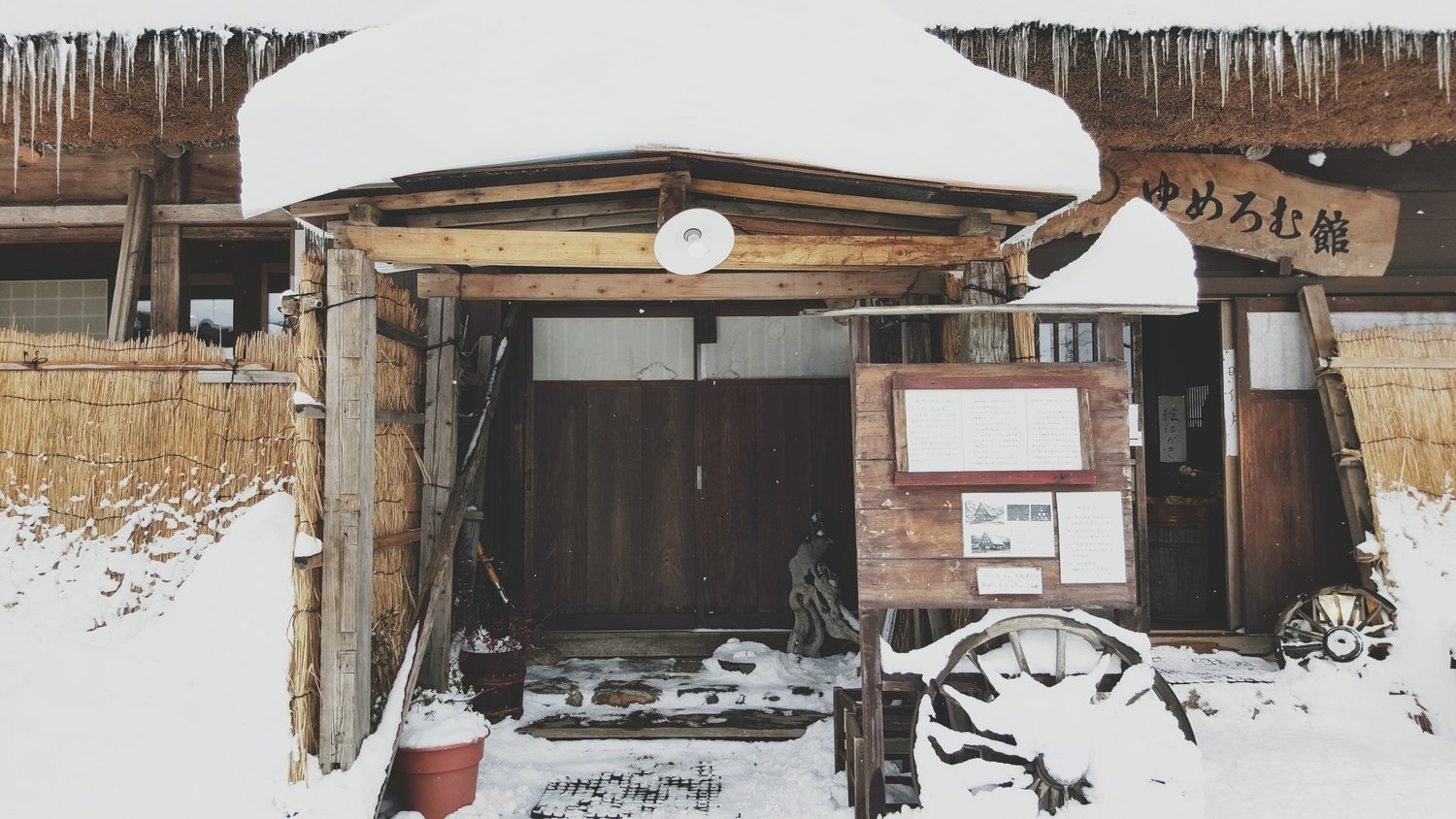 We were starving when we got back to Takayama but all the restaurants on the list we wanted to try just closed their doors for their afternoon break. After walking long enough, we finally found a quaint coffee shop which also serves sandwiches and rice dishes. Of course, we needed to get something with Hida Beef.
Takayama is not exactly a huge place and recommended spots can be reached mostly by walking. But since walking also takes time, we had to choose (again) which places to prioritise. After eating, we found a grocery store where we bought a couple of snacks for pasalubong (gifts) and made our way to the Old Town Takayama or San-machi.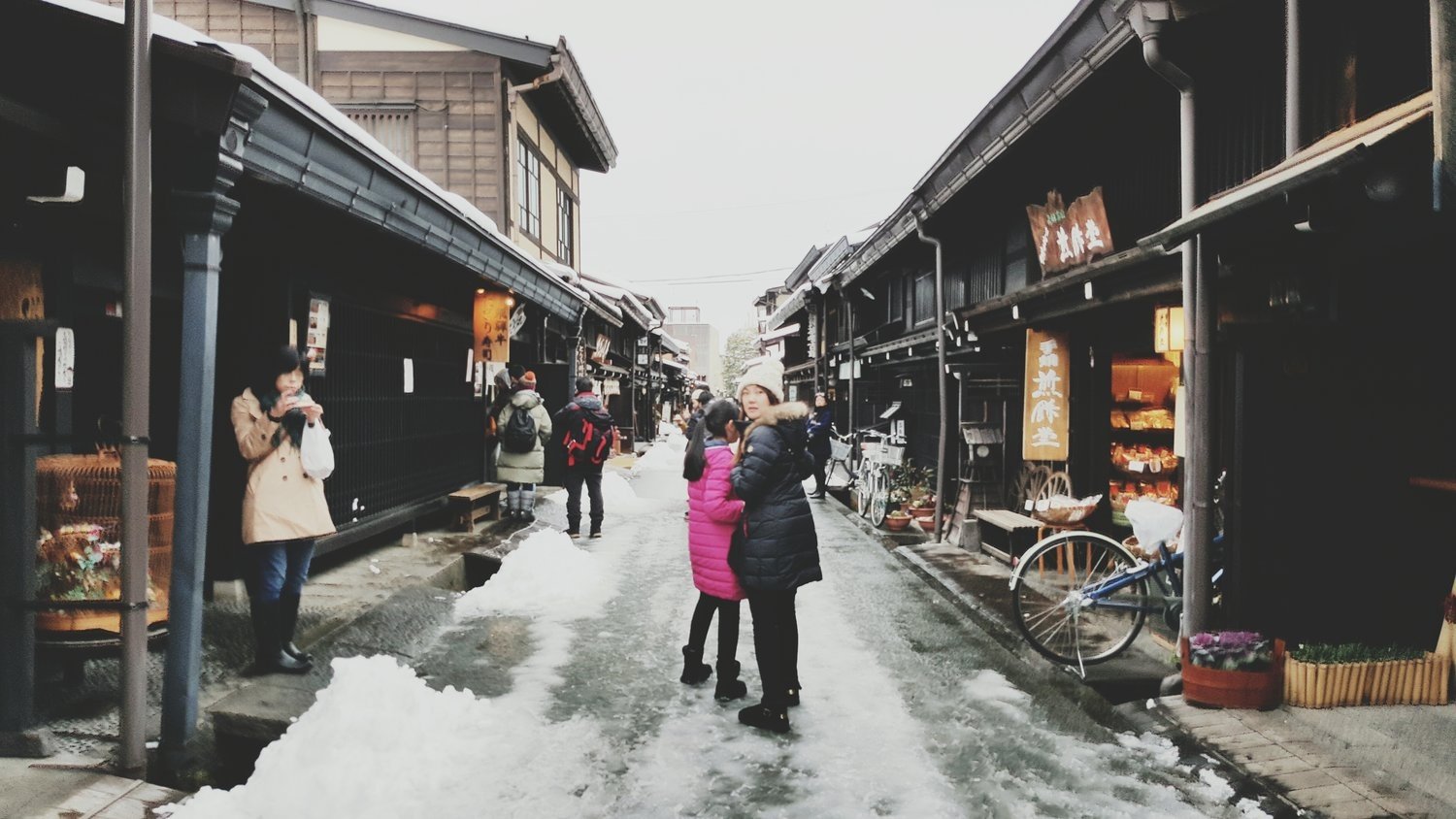 We bought Hida beef steamed buns for a grub in one of the wooden houses turned into a store.
Some are still residential areas, but most are shops selling Takayama specialties and souvenirs. There is also a sake brewery and even an art gallery along the street.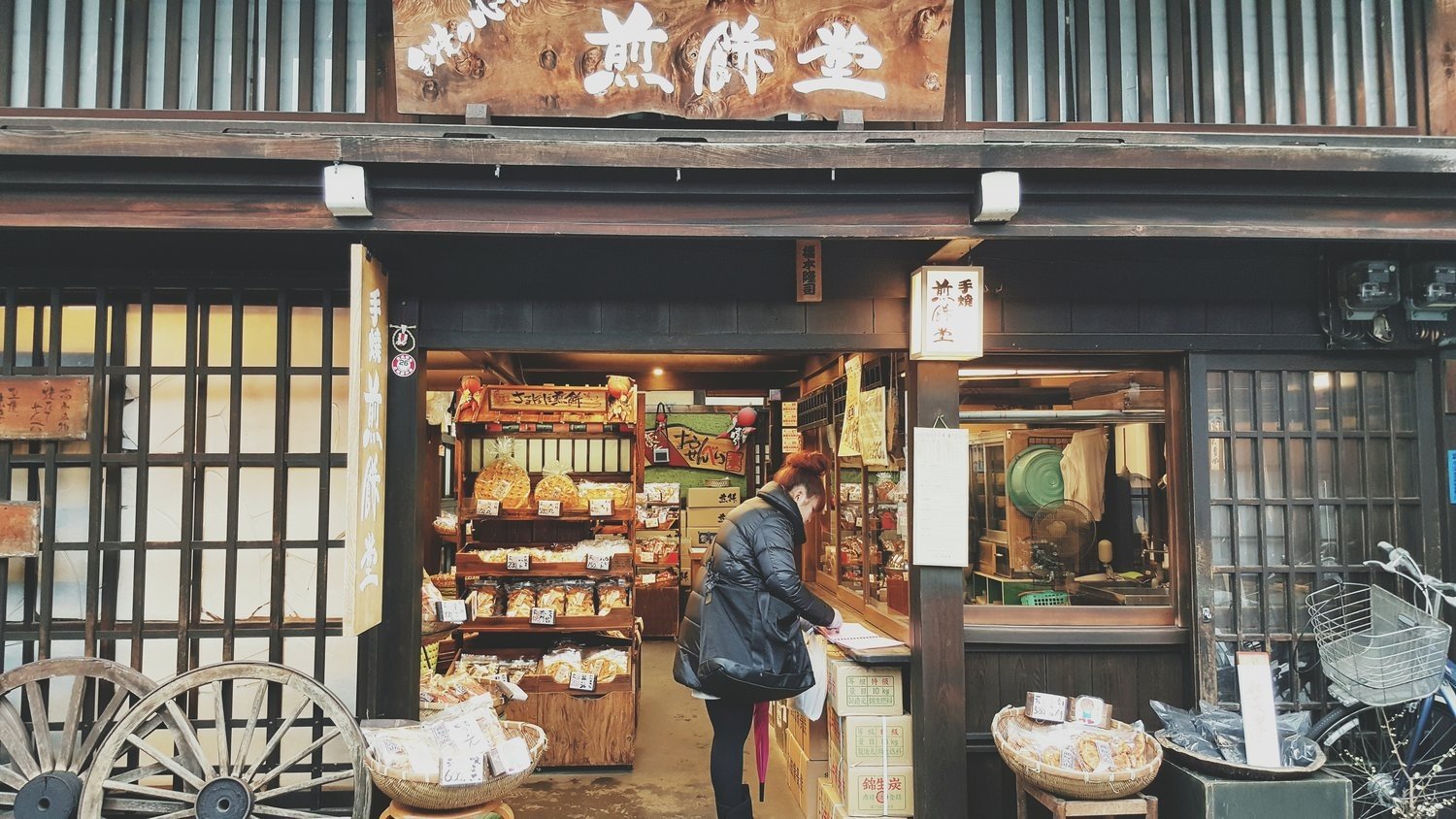 Of course, in Japan, they don't care if it is summer or winter, they sell ice cream all days of the year.
San-machi Street is a picturesque alley of old beautiful houses and mountains right in the middle of the town. There are many more heritage houses open for public viewing in other parts of Takayama.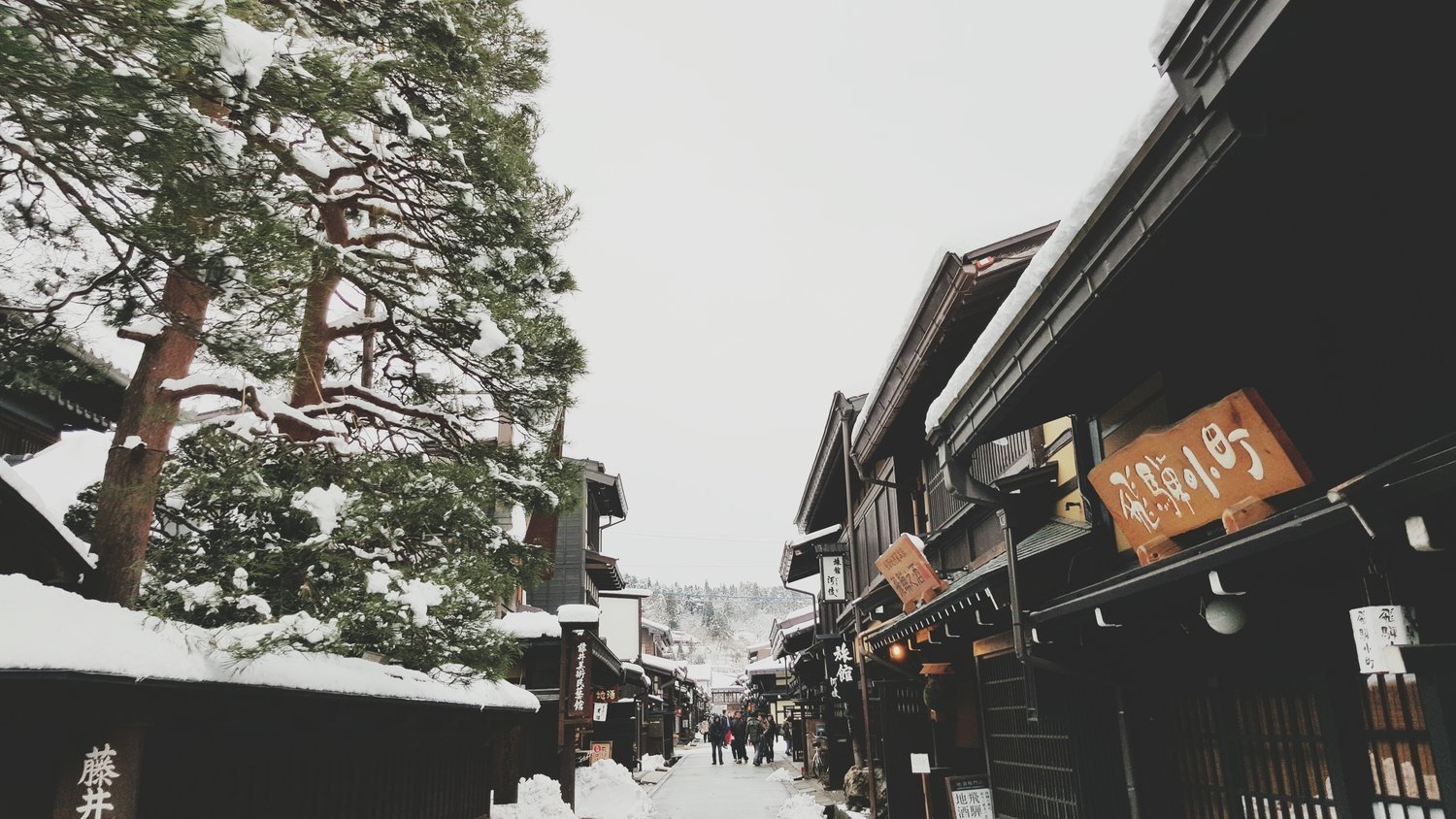 We also visited the famous Red Bridge. It was quite a sight and also gives one of the best views of cherry blossoms during the spring season.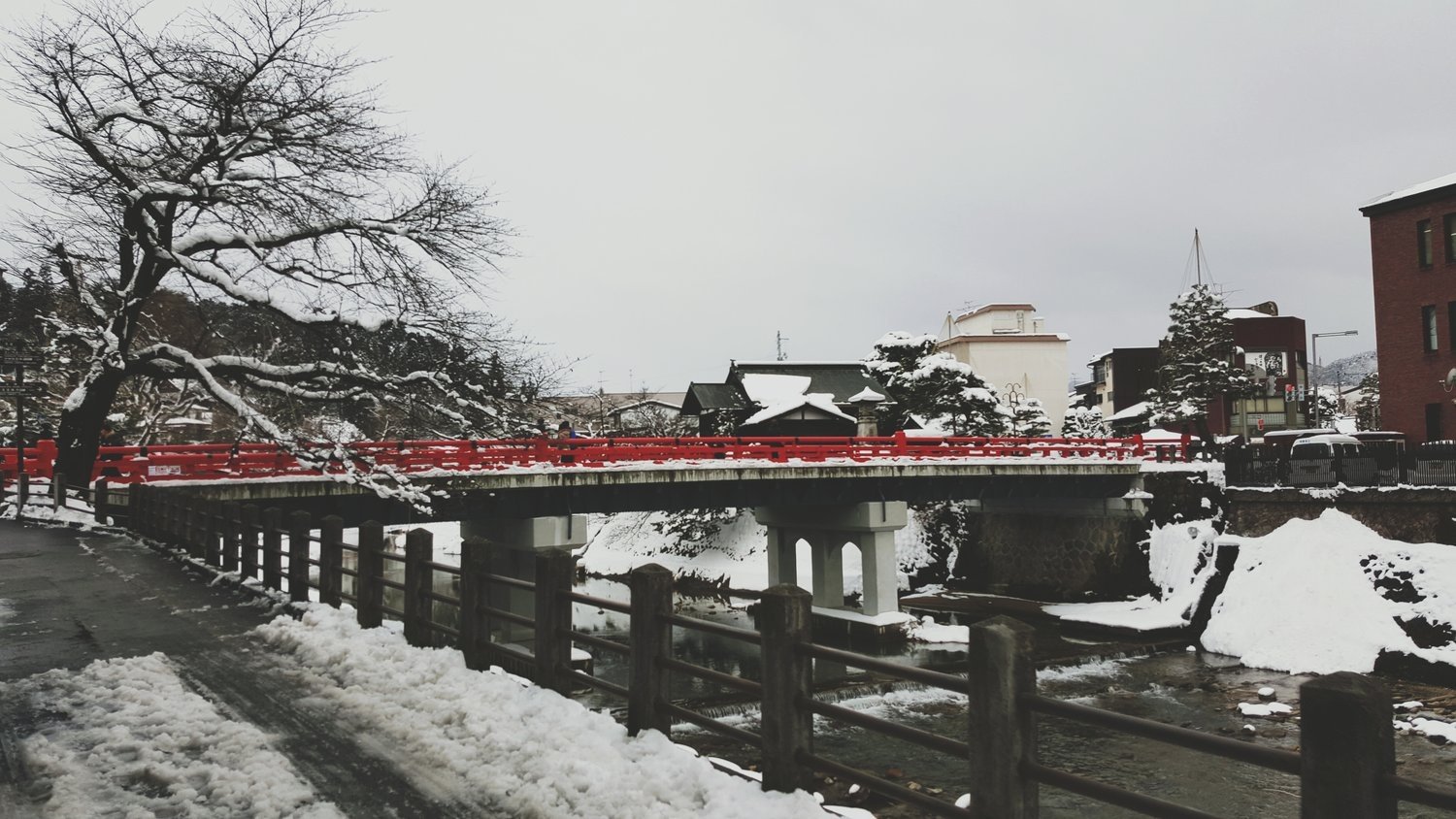 We can still see the mountains here. For me, the mountain view makes everything better all the time.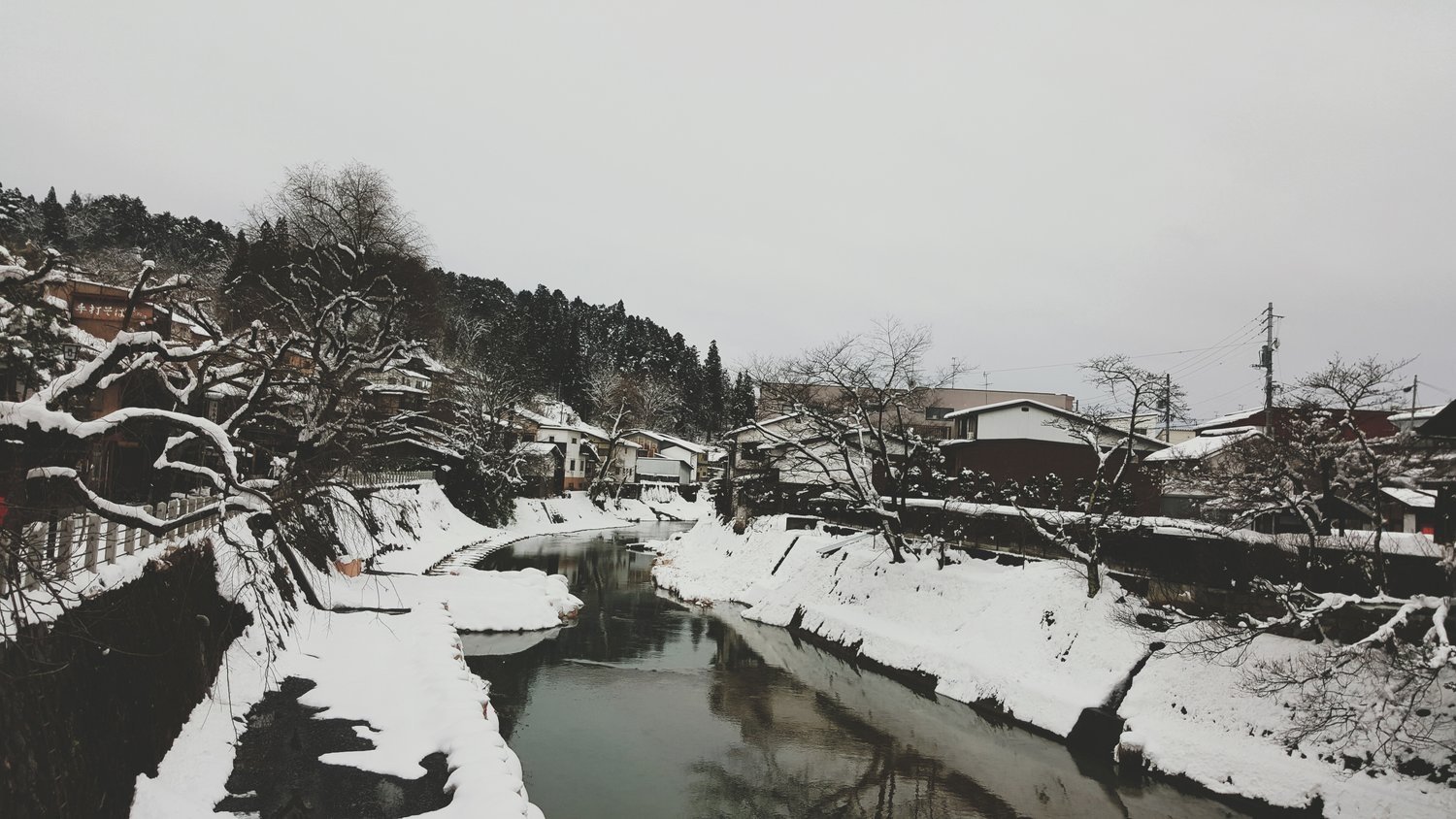 We may have travelled from Nagoya to Gifu prefecture, but tourists from Tokyo or Osaka can also easily go there. Travelling in Japan is so damn easy that foreigners can reach even remote places with no trouble.
It is such a sad thing that our schedule was tight, but I can still say that our stay in Shirakawa-go and Takayama was worth it. Given a chance, I would come back here and explore the places I have missed, and visit Kanazawa as well.
Also read: 10 Destinations in Japan to Spend Your Autumn and Winter Vacations
Travel tips
Get the Shoryudo Pass. Make the most out of it by timing your trip to Gifu from Nagoya on the first or last 3 (or 5) days of your trip so you can you use at least one train ride to the airport. The buses are so comfortable that some (especially the buses for longer trips) even have comfort rooms inside. Make sure to reserve your seats at least one day before for hassle-free travelling.
Shirakawa-go
Check the Shirakawa-go Facebook Account so you can ask if there is a chance of snowfall or sakura in full bloom on your date of visit. They are very responsive just like the Hirosaki Tourism team in Aomori.
Walking up to the viewpoint is doable. But make sure you have the right shoes. Always be mindful of the icy road and buses coming.
There is a lighting ceremony in the evening. If splurging a bit more is not a problem, you may stay for the night to witness the magnificent view. Staying in the ryokan would also let you immerse yourself in the rich Japanese culture.
Winter is probably the best time to visit, but spring, summer, and autumn are also alright. Avoid going during the weekends.
Takayama
Try the Hida Kitchen and other brilliant restaurants recommended by the Tourist Centre serving Hida Beef.
Visit the Morning Market.
Restaurants and shops tend to close early so fuel up and stock your essentials before the sun sets if they are not available in convenience stores.