Japan is undeniably one of the most beautiful countries in Asia, if not in the entire world. It boasts of scenic landscapes, best-preserved heritage sites and unique traditions, all thriving in glorious harmony with soaring skyscrapers, vibrant cityscapes and modern attractions.
Whether you're on a solo getaway, romantic honeymoon or family trip, Japan makes for a truly unforgettable vacation. As Japan's autumn and winter are coming, we've compiled a list of wonderful destinations to spend your vacations during these two special seasons.
Also read: Tokyo Bucket List: 20 Challenges for Your Next Trip
1. Tokyo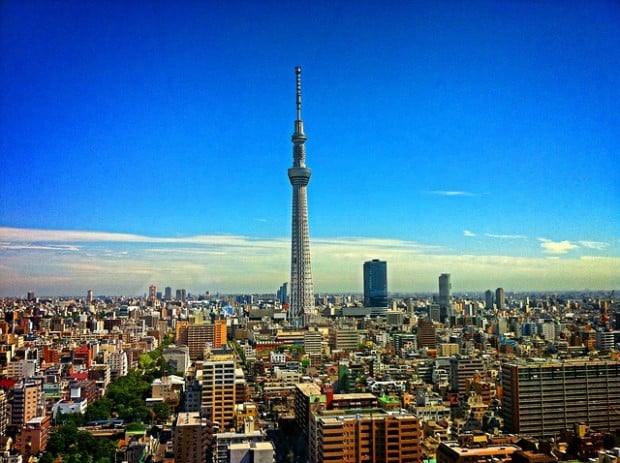 Start your journey in Japan's capital city, Tokyo. This bustling metropolis always makes it to the 'top ten list' of the most liveable, most populated and most expensive cities in the world. Don't get intimidated by these grand titles because Tokyo offers a lot of great things without the need to spend a fortune. Visit Tokyo and experience its unique food, lively markets, amazing attractions and excellent hospitality for yourself.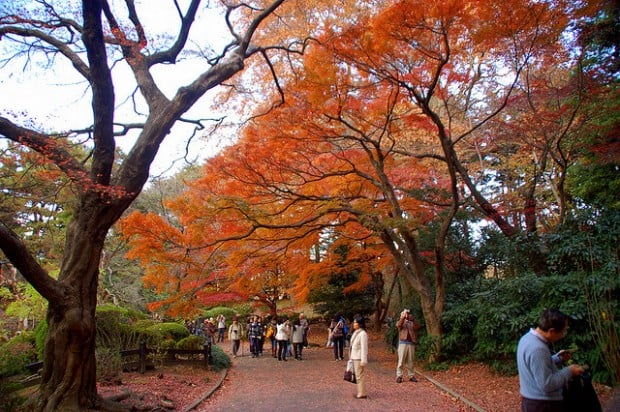 Image credit: Marufish
If you want to see Tokyo in its most vibrant and colourful state, you have to be there during the autumn season, from late November to early December. Beautiful koyo (autumn leaves) spots to visit in Tokyo include Meiji Jingu, Hibiya Park and Yoyogi Park, to name a few.
2. Osaka
Image credit: JD
While Osaka is only second to Tokyo as a major metropolitan area in Japan, it doesn't make it any less spectacular. Osaka is known for its historic sites, shopping and culinary delights. If you're a culture and history buff, you must visit the Osaka Castle, one of Japan's most iconic landmark and Shitennō-ji, the oldest Buddhist temple in Japan.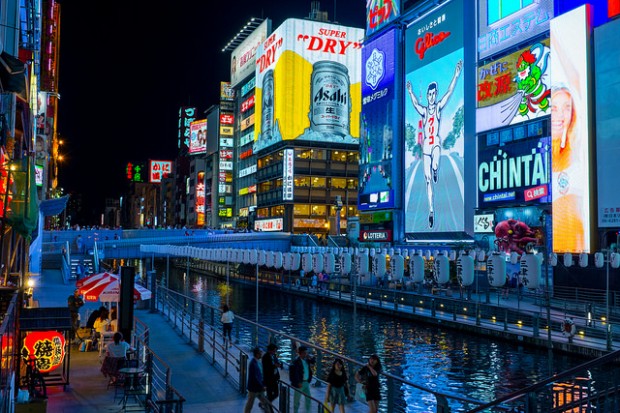 Image credit: Kristoffer Trolle
Shop to your heart's content in many of Osaka's shopping districts including the heart of the city Dōtonbori, Namba, Shinsaibashi and Umeda. And don't leave Osaka without trying regional dishes such as oshizushi (pressed sushi), takoyaki (octopus dumplings), okonomiyaki (pan-fried batter cake) and udon (noodle dish).
3. Kyoto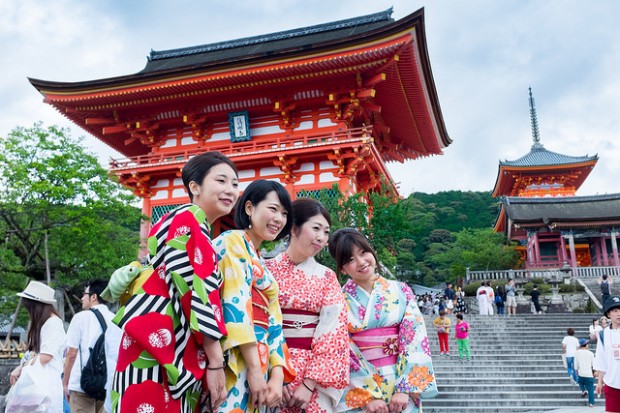 Image credit: Kristoffer Trolle
From Osaka, you can take a short train ride to the historic city of Kyoto. Due to its historic significance as the Imperial Capital of Japan, Kyoto was spared from atomic bomb destruction during World War I. Over 2,000 temples and shrines stood the test of time in this beautiful city.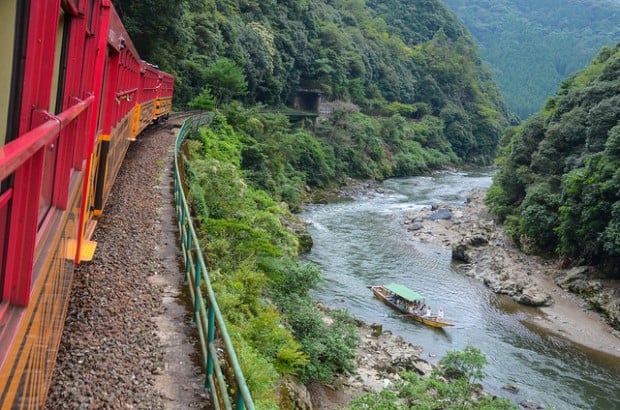 Image credit: cotaro70s
Aside from visiting its historic sites, you can explore the charming outskirts of Kyoto by taking the Sagano Scenic Railway. Running along the Hozugawa River between Arashiyama and Kameoka, this old-fashioned train provides sightseeing opportunities you will treasure for life. Other popular attractions not to be missed in Kyoto include the Sagano Bamboo Forest, Shirakawa River, Kyoto Tower and Nishiki Market, an alley with restaurants and shops selling culinary delights such as sushi, seafood, pickles and other specialty snacks.
If you want to visit the first three cities all in one trip, might as well grab JTB's Classic Japan package. From transport and sightseeing to food and accommodation, this package ensures you will experience the best of Tokyo, Osaka and Kyoto, plus other marvellous destinations in 8 days and 5 nights. Sounds awesome, doesn't it?
Also read: 12 Places in Japan Too Stunning To Be Real
4. Kumamoto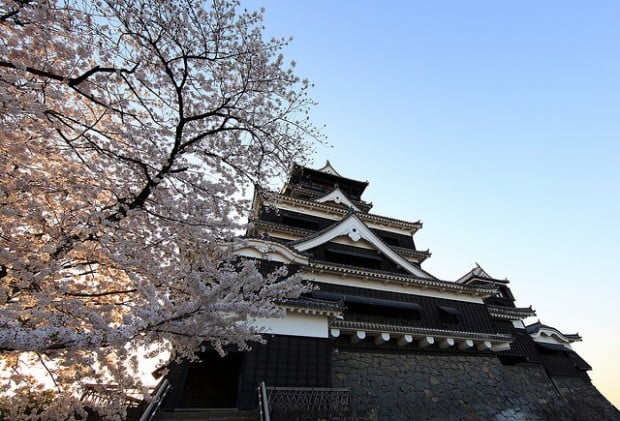 Image credit: TANAKA Juuyoh (田中十洋)

Image credit: TANAKA Juuyoh (田中十洋)
Kumamoto, a city on the island of Kyushu, is another lovely destination you must add to your list of must-visit destinations in Japan. Kumamoto is known for its large and well-fortified Kumamoto Castle and Suizenji Garden, a declared national historic site of scenic beauty. If you're a fan of Japan's legendary samurai, you should step into the Former Hosokawa Residence, a high-class samurai mansion which was beautifully restored and relocated inside the Kumamoto Castle Park.
Your journey in Kyushu shouldn't stop in Kumamoto. There are more interesting destinations in Kyushu that you must visit such as Kagoshima, Beppu, Takachiho, Fukuoka and more! JTB's Kyushu Harmony package allows you to reach and experience all these destinations with great ease.
5. Shikoku
Image credit: Japanexperterna.se
While Shikoku is the smallest of the four main islands of Japan, it is not short of attractions and activities to satisfy your wanderlust. Pamper yourself in Dōgo Onsen, one Japan's oldest and most famous hot springs located in Matsuyama, Ehime Prefecture. Sample freshly brewed beer and learn about the brewing process in Shikoku Asahi Beer Factory.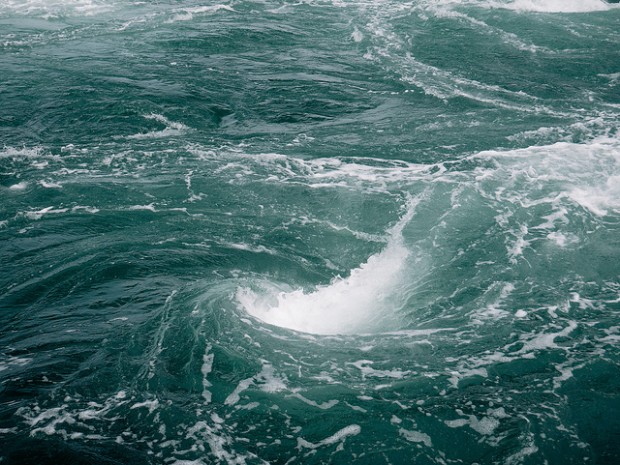 Image credit: かがみ~
Don't miss the opportunity to witness the Naruto Whirlpools phenomenon occurring twice a day along the Shikoku coast of the Naruto Strait. The whirlpools can be best observed from ships or from a higher vantage point like the Eska Hill. Experience all these and more when you choose JTB's Amazing Shikoku package with free and easy tours to Osaka and Tokyo.
6. Wakayama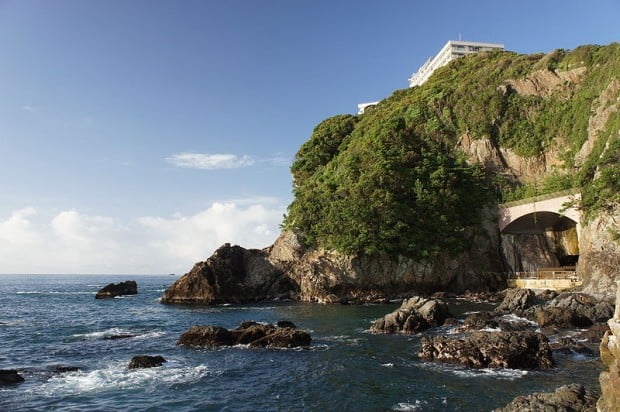 Image credit: 663highland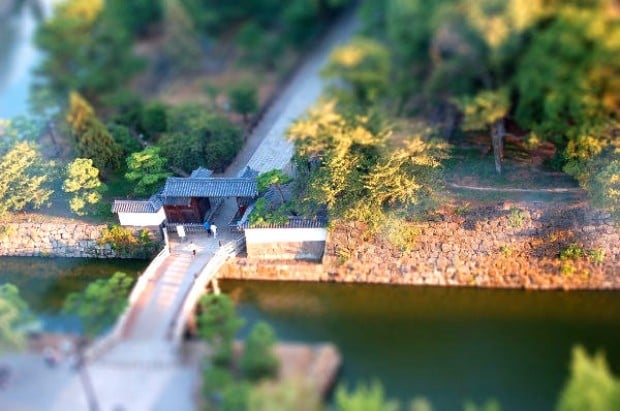 Image credit: kuromeri
Known for a number of incredible onsens, Wakayama is a perfect place to relax while taking in the beauty of nature in a unique way. Head to Buki-do, a popular cave onsen, and soak your worries away in a soothing hot spring that overlooks the Pacific Ocean.
Wakayama also provides you with great photography opportunities in its heritage sites such as the Wakayama Castle, Momjidani Gaden and Mount Kōya, part of the UNESCO listed Sacred Sites and Pilgrimage Routes in the Kii Mountain Range. Go ahead, grab JTB's Best of Wakayama, Mie and Nagoya package to enjoy these idyllic experiences yourself.
7. Okinawa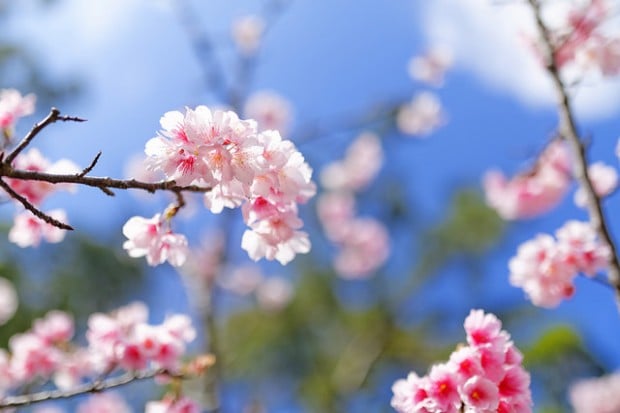 Image credit: HAI YANG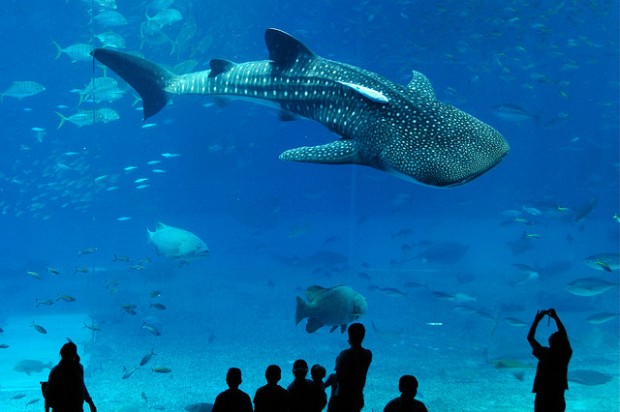 Image credit: cotaro70s
The southernmost prefecture of Japan, Okinawa consists of more than a hundred small islands extending southwest from Kyushu to Taiwan. The subtropical climate and abundant marine life make Okinawa a good scuba diving and snorkelling spot. If you're a marine enthusiast who wants to catch the action behind a glass, head to Okinawa Churaumi Aquarium to watch gigantic whale sharks, manta rays and other deep sea creatures swimming in a huge acrylic tank.
It's best to visit Okinawa from late January to early February so you can catch the earliest sakura (cherry blossoms), and celebrate the Nago Cherry Blossom Festival which features cultural performances and other fun activities.
8. Fukuoka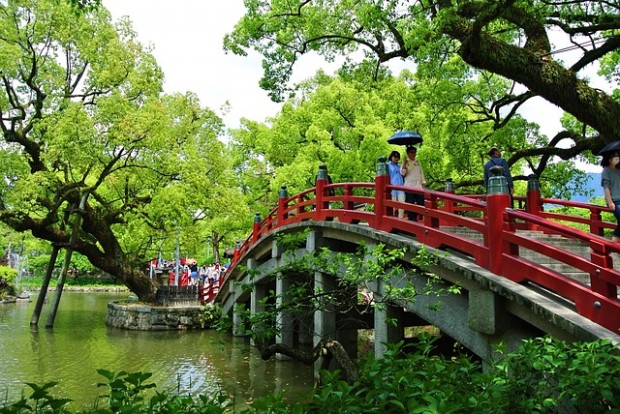 Image credit: Pixabay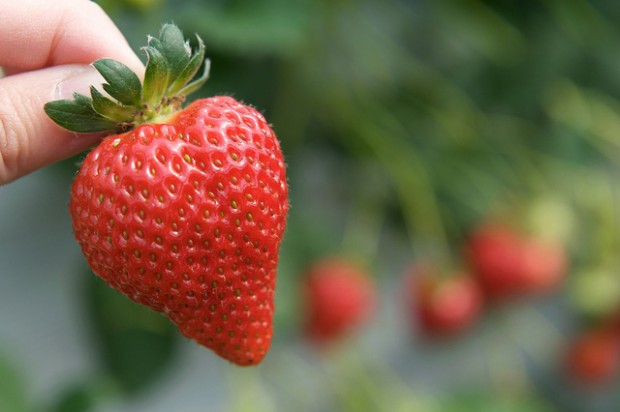 Image credit: melanie_ko
One of the world's liveable cities, Fukuoka is widely recognised for its lush green areas in a metropolitan setting. One of the attractions not to be missed here is the Dazaifu Tenmangu Shrine, a Shinto shrine built over the grave of Sugawara Michizane, a great scholar, poet and politician of the Heian Period in Japan. After strolling around this remarkable shrine, you can go strawberry picking or try making your own Mentaiko, a local specialty made with marinated roe of pollock and cod.
Also read: Exciting Seasonal Festivals in Japan You Don't Want To Miss
9. Yamagata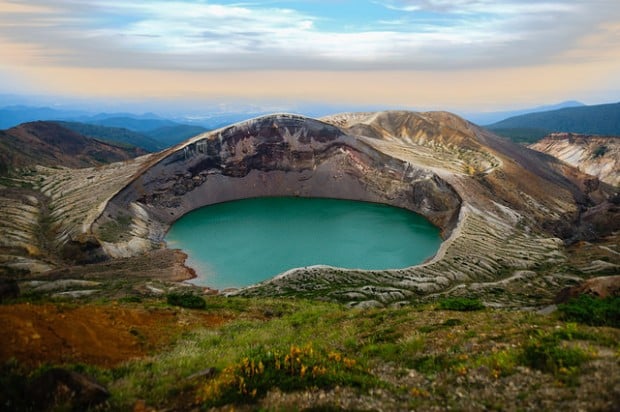 Image credit: Kirill Skorobogatov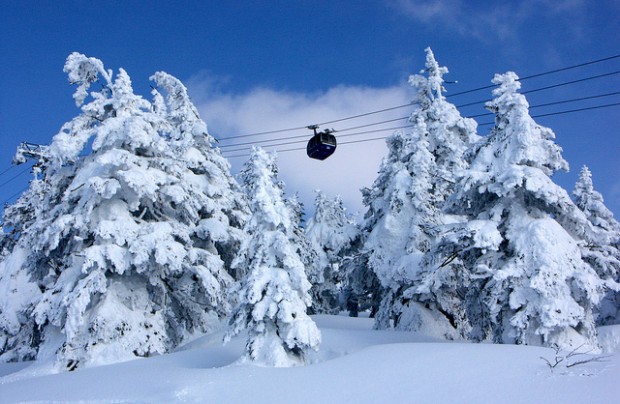 Image credit: Christopher Johnson
Yamagata is famous for its sacred mountains, hot springs and agricultural products such as cherries and persimmons. A trip to this spectacular destination will not be complete without exploring Mount Zaō, a complex volcano bordering Yamagata Prefecture and Miyagi Prefecture. It is renowned for its winter ski resort, snow monsters (frozen snow-covered trees) and Okama crater lake that changes colour according to the weather.
10. Hokkaido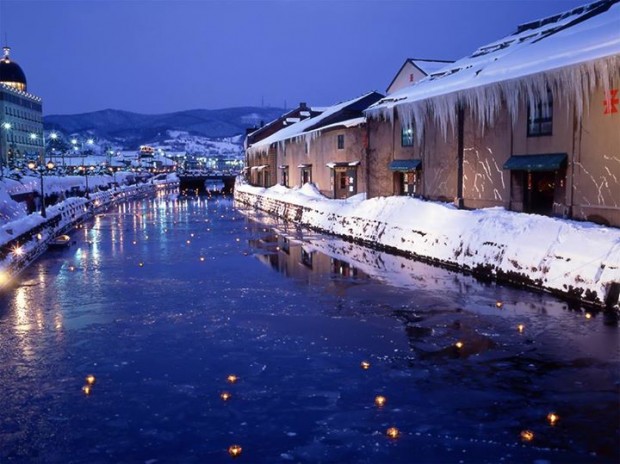 Image credit: JTB Singapore
Japan's northernmost prefecture, Hokkaido is another wonderland you must visit during the winter season. With so many things to see and do here, it will be a burden for you to plan everything from scratch. Just sit back and relax because Hokkaido Winter Wonderland and Snowy Hokkaido in Winter packages got you covered.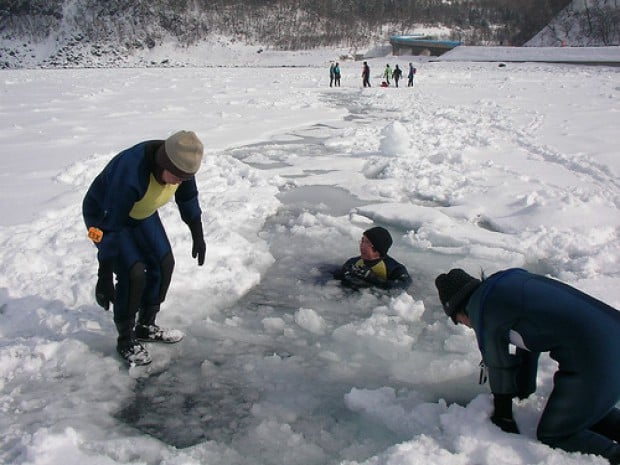 Image credit: Hajime NAKANO
These tour packages will take you to all major cities in Hokkaido such as Sapporo, Kushiro, Asahikawa and more! Some of the fantastic highlights of your trip include crane watching in Kushiro and sightseeing opportunities on a ropeway to some majestic mountains.
There you have it! Ten destinations for your splendid autumn and winter vacations in Japan. No time to waste, make your itineraries now or opt for a fuss-free holiday with JTB Travel, a leading Japan travel specialist that organises personalised tours to give you the best travel experience in Japan.