When you think about Japan, chances are, your mind will conjure up images of the bright lights of Tokyo or the ancient historical sites of Kyoto. But perhaps you're considering visiting somewhere that most guidebooks don't mention and few overseas visitors take the time to explore. If so, read on!
Tottori, the least populated and most rural prefecture in Japan, is home to the magnificent Tottori Sand Dunes. They are the only major sand dunes in Japan, and based on their appearance you would be forgiven for thinking you were in Egypt, albeit without the pyramids!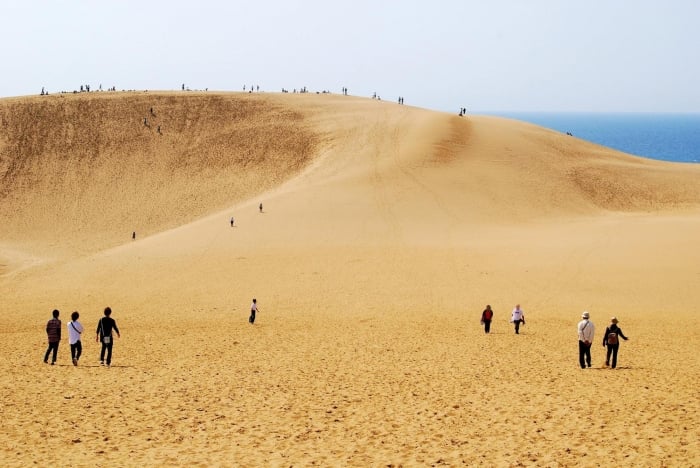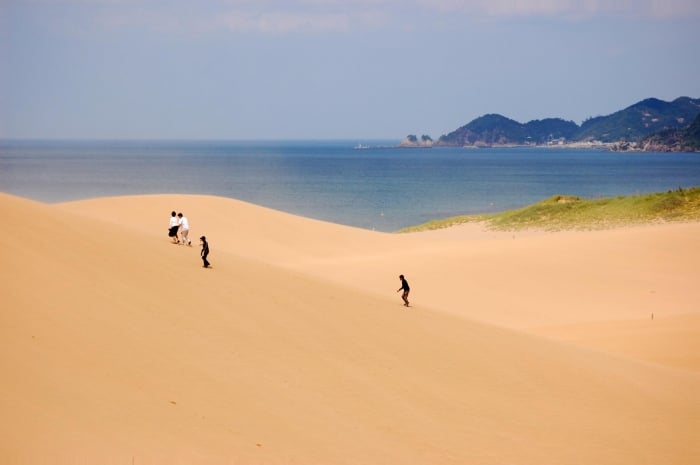 The Tottori Sand Dunes are within easy access of Tottori city, which is the capital of the prefecture and its most populous settlement. The dunes span over 30 kilometres and offer spectacular views of the sea all year long. You can even go on camel rides and try your hand at extreme sports such as paragliding and sandboarding, so there is bound to be something that will interest everyone. Reservations may be needed for some of these activities based on the time of the year, so it's useful to plan out in advance what you intend to do. Riding a camel might not be a conventional Japanese experience, but it's absolutely a memorable one!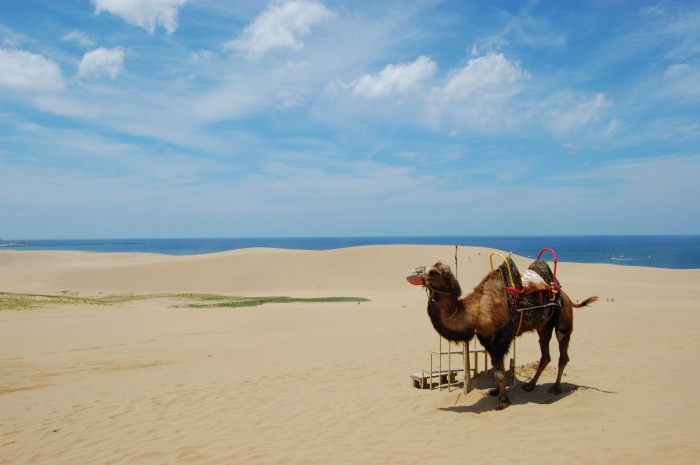 The natural beauty of the dunes offers the perfect opportunity for both relaxation and photography. The dunes make for a great place to have a scenic picnic, and it's not uncommon to see families and couples doing just that. The best opportunity to take memorable photos is early in the morning when you have the dunes to yourself, well before the day's eager crowds arrive.
Tottori city itself boasts a host of bars and restaurants that cater to all sorts of culinary tastes. Being a coastal prefecture, there's no shortage of sushi and other seafood establishments around town. As Tottori sees relatively few non-Japanese visitors, English proficiency at restaurants tends to be quite low. Nevertheless, you can simply point at what you want if the menu has pictures!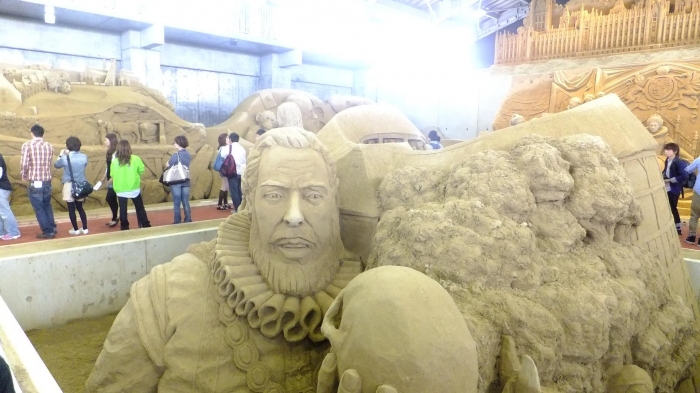 In addition to the dunes is the fascinating Tottori Sand Museum, which opened its doors for the first time in 2006. Here, you will find spectacular sand sculptures created by artists from all over the world. The exhibition changes every six months and has in the past focused on themes including German Fairy Tales and the Lost City of El Dorado. It's an incredible sight to witness these sculptures in person, and it's truly mind-blowing to think of how they were created using sand alone. Photography is allowed, so feel free to take as many snaps as you'd like!
The museum is within easy walking distance of the dunes, and is well worth the 600¥ admission fee. There is also a very nifty little gift shop where you can purchase Tottori souvenirs including locally baked cookies and adorable toy camels. Combined with the Sand Dunes, you are certain to have an interesting day out!
How to get to Tottori
Most visitors arrive in Tottori at JR Tottori Station. This is the main rail hub in the prefecture and is conveniently situated right in the heart of the small city. You can take a bus directly to the Sand Dunes right outside the station for just 200¥. Taxis are also readily available, and it costs around 2000¥ to reach the Sand Dunes from the city's centre. Taxi journeys take approximately 20 minutes, though buses don't take that much longer and are far more affordable.  
Tottori can also be reached by plane via Tottori Airport, which is affectionately known as the Tottori Sand Dunes Conan Airport. Detective Conan is an extremely popular Japanese manga and anime series created by  Gosho Aoyama, a native of the small town of Yura on the coast of Tottori. Conan is an ace detective who is transformed into a child by a sinister organisation. He's been solving mysteries since 1994 and shows no signs of stopping anytime soon.  You can purchase a host of Detective Conan merchandise at the Sand Museum's gift shop, as the people of Tottori take a lot of pride in their local fictional celebrity. All Nippon Airways operates several flights to Tottori from Tokyo-Haneda every day.
You can also take express buses to Tottori from major urban centres like Tokyo and Osaka, but the train is far more convenient, quicker and accessible for travellers who are not familiar with the Japanese bus system!
I hope your curiosity has been piqued by this highly underrated part of Japan. Maybe in the future, more overseas tourists will embrace this relaxed and tranquil sandy destination!