I remember eating my first piece of Royce' Maccha Almond Chocolate and telling my mom, "Is this what paradise tastes like?"
I never thought another chocolate brand could beat my love for Lindt until I tasted that super creamy, rich, sweet, and delicious treat in Royce. Now, I love these two chocolate brands equally. I just can't choose! I first became aware of Royce when I passed by it at their Podium branch when I was in high school. At the time, I perceived them as those chocolates that would cost as much as two meals for one piece of chocolate so I never tried to buy any.
Four years ago, my aunt had a trip to Japan and sent us Royce chocolates as her pasalubong. I felt like a kid back then, really smiling and excited knowing that I would finally get to taste the luxurious chocolate brand. Since then, I became hooked and would always anticipate when someone comes back from Japan and we receive Royce as pasalubong. In 2015, my sister and I went to Japan for the first time. We were surprised to see that a lot of stores sell Royce chocolates as if they were Kitkats or Toblerones at your local supermarkets here in the Philippines. I was ecstatic because I was definitely in the land of Royce!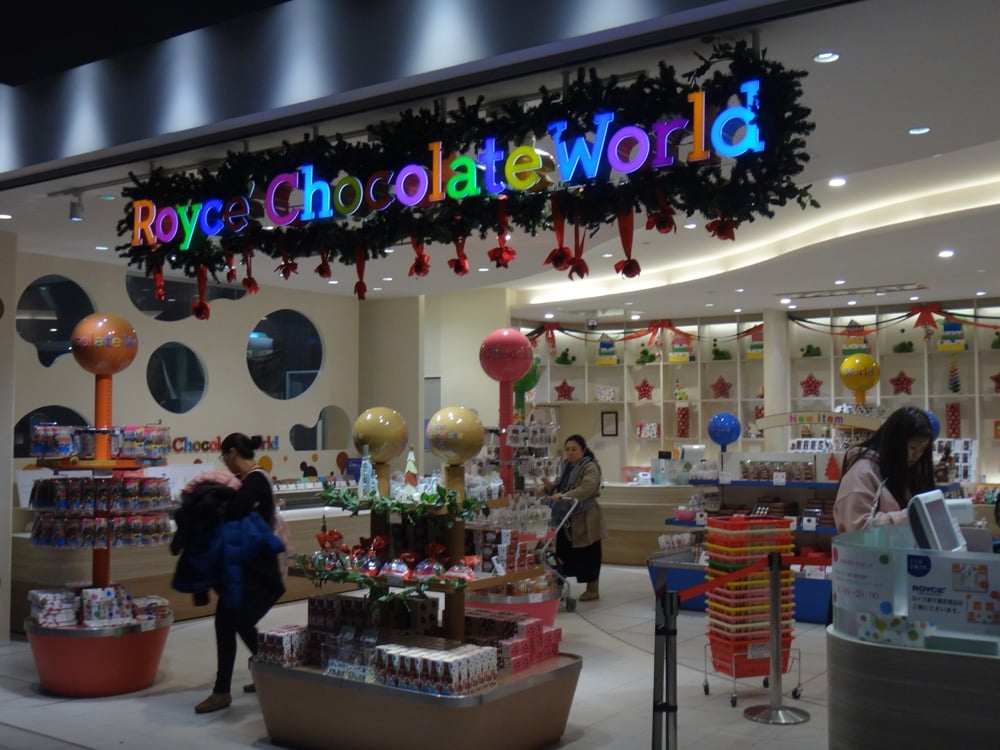 I had a recent trip to Hokkaido and I was really excited about this because I knew I would get to visit Royce' Chocolate World! I found out about this in 2015 while researching about tourist sites prior to our Osaka trip and was bummed to find out that it was located in Hokkaido. This was like Disneyland for the chocolate lover in me. So when my Hokkaido trip was confirmed, the very first tourist site I listed was Royce' Chocolate World!
Royce' Chocolate World opened last July 2011 at the New Chitose Airport in Hokkaido, Japan. It is the very first chocolate museum and factory located inside an airport in Japan.
Also read: Why Hokkaido's New Chitose Airport is the BEST Airport Ever
So what can you find at this chocolate world?
1. Royce' Bakery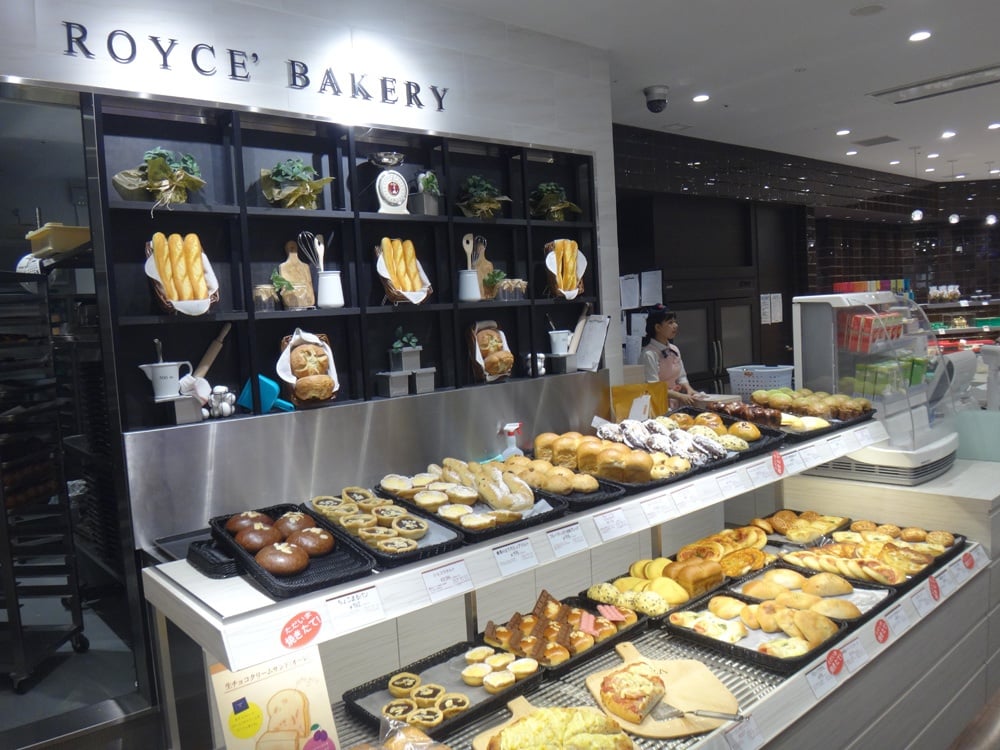 Yes, a bakery! I was stunned when I saw this! I never thought my favourite chocolates would ever be infused with baked goods. I snapped photos of the pastries and immediately sent it to my mom. She replied immediately and said that if she were there she would cry happy. The bakery has a variety of savoury and sweet pastries. I got to try three and all tasted sooooo good! I bought one savoury and I could literally taste the white Royce chocolate flavour in it! SOBRANG SARAP! OMG! Most of the pastry rates range from ¥150 (₱65+) to ¥800 (₱342+).
2. Museum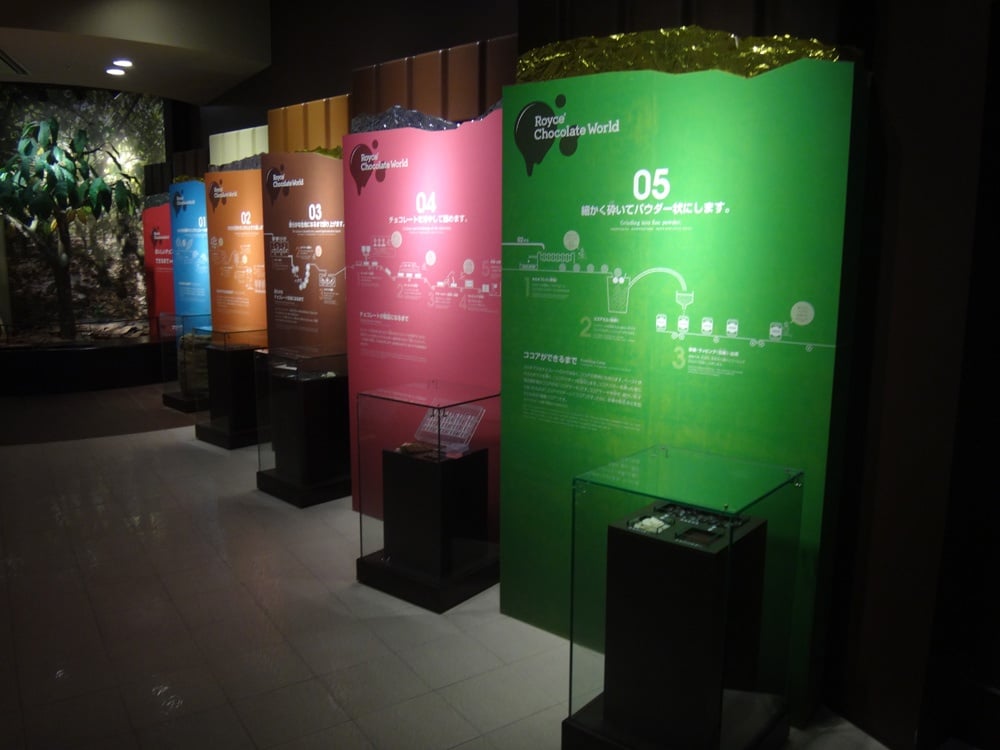 There was an area that provides facts and images on podiums that summarise Royce's history and culture. There were also different figures made of different materials like stone or clay that represented the discovery and evolution of cacao beans in Japan.
3. Chocolate factory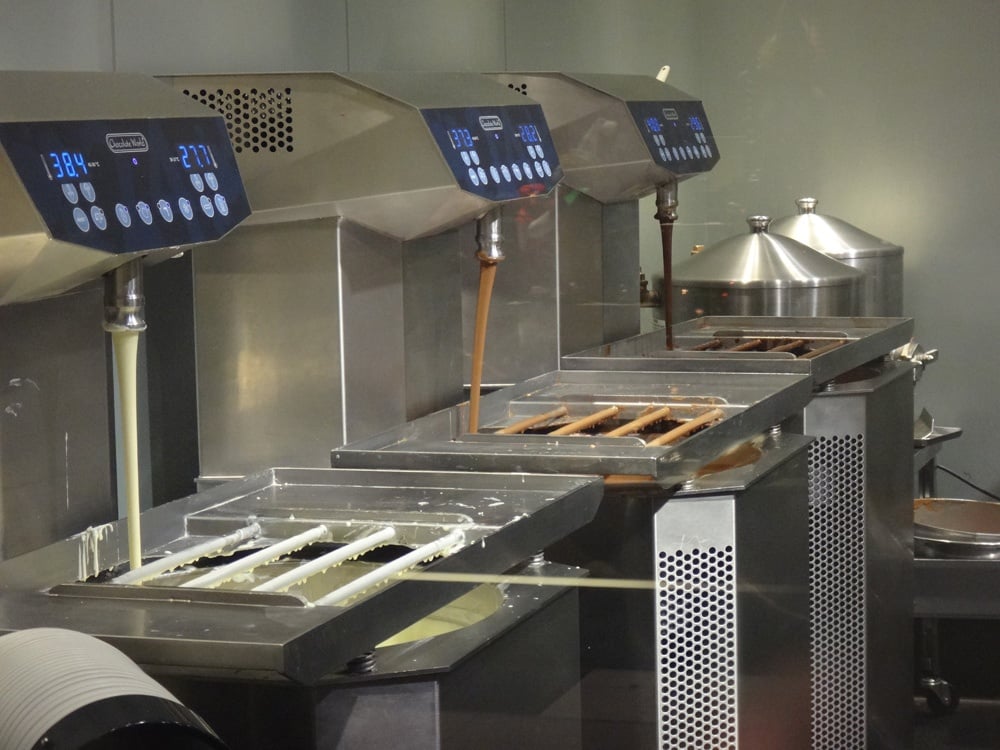 This was a short viewing area of how some of the chocolate products were being made. It was mostly machines and a few staff coming in and going from a factory door. This wasn't as massive as I thought it would be but it was still pretty cool that I got to see how some of my favourite chocolate products were being made.
4. Chocolate shops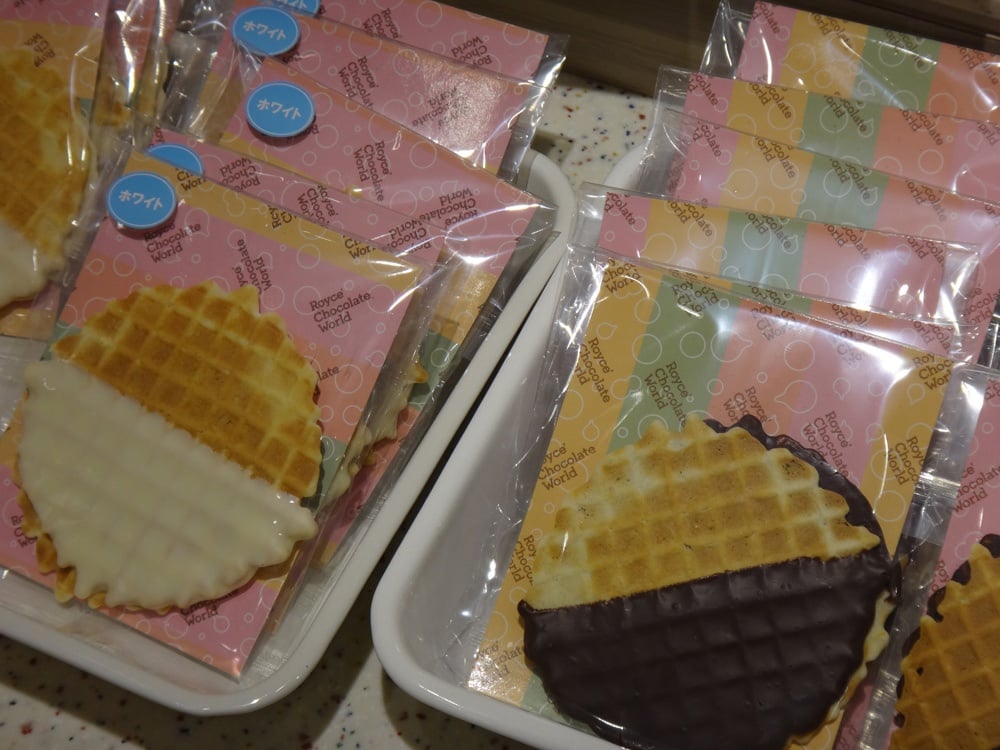 There were three chocolate shops selling different Royce chocolate products. The first one had the Royce bakery in it and had the Royce products you would normally find in almost all Japan airports and stores – Potato Chocolate Chips, Nama Chocolate, Chocolate Bars, etc. Most of the chocolate boxes' rates range from ¥400 (₱170+) to ¥1,500 (₱640+).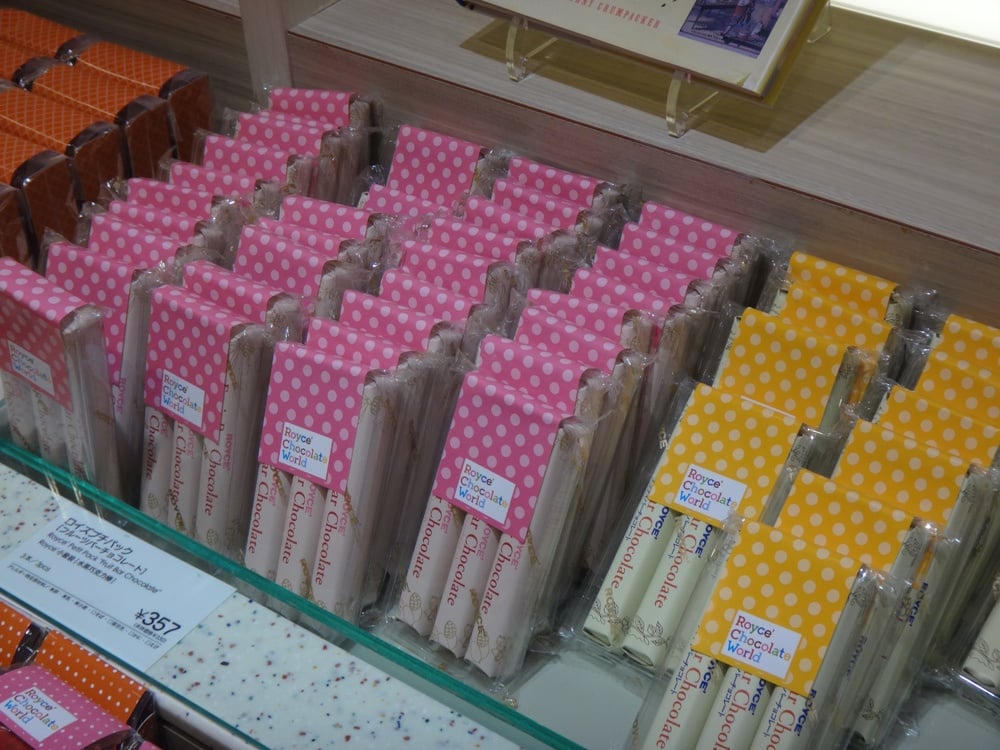 The 2nd and 3rd chocolate shop had mostly themed chocolate packaging. What's good about these shops is that most of the products were individually wrapped so if you wanted to taste some Royce chocolate products and do not want to buy a whole box, you have many options here. Since it was December, almost all the products were packed with Christmas themes and designs. Most of the items at these shops are of a wide range and variety that you can only find there and nowhere else. The rates start at ¥300 (₱128+).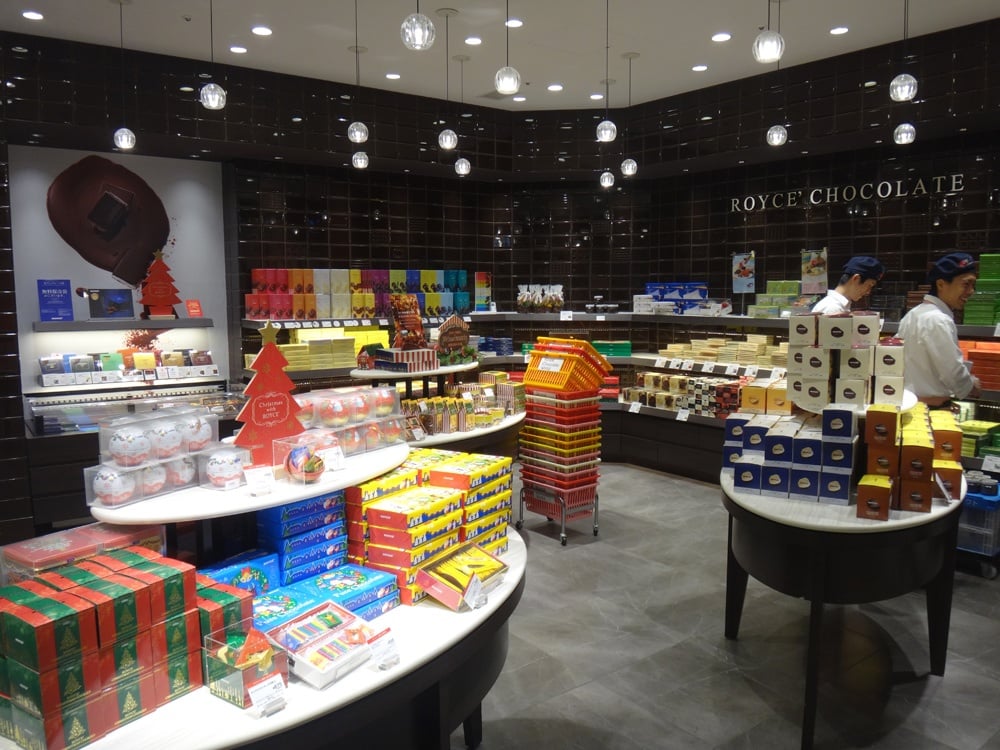 I was even surprised to see that Royce had skin care products too! They had lip creams, hand creams, and even a body lotion.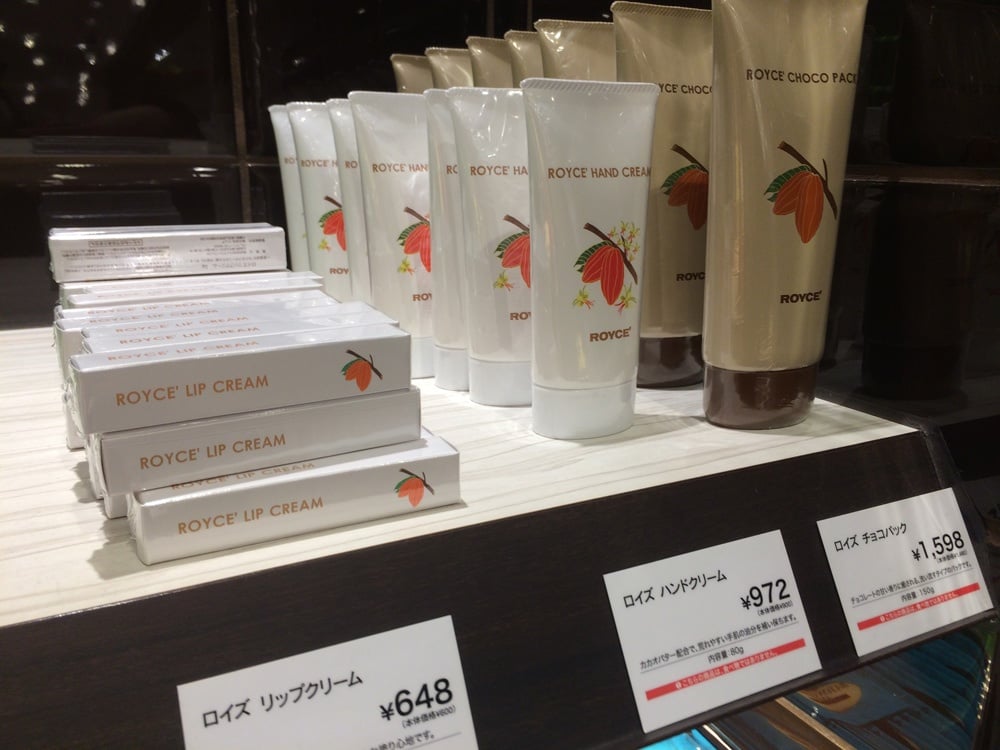 Since 2015, I have been dreaming of going to this place and when I got there, I was so overwhelmed and grateful. When we live our dreams no matter how simple, we should always maximise every experience of it. The moment we step into, the moment we realise we're in it, we should always, always send out gratitude into the universe. It may have been a simple chocolate shop to some, but to me it was a blessing that I will forever be grateful for.
If you love ROYCE, you will definitely love this place! Have you been to Royce' Chocolate World? Share the items you bought in the comments!
Also read: 28 Japanese Food and Cool Souvenirs You Must Buy from Hokkaido
Getting there
Most flights from Manila arrive in Osaka, Tokyo, Nagoya, or Fukuoka. From these cities take another flight to Hokkaido arriving at the New Chitose Airport. You can find the chocolate world at the 3rd floor.