If you've ever tried country-hopping on a train, you know that one of the toughest parts is figuring out how to pack. Like many travellers, we've learned that dragging a heavy suitcase through the narrow corridors of the train, down the staircases of the station, and out into the cobbled streets can be a stressful ordeal. Having said that, the key to surviving long train journeys isn't to pack light necessarily, but to pack smart. 
Although they share some similarities, getting to your destination by train requires a different approach than flying on a plane. Here are a few packing tips to ensure your next railway journey stays worry-free! 
1. Choose a single carry-on bag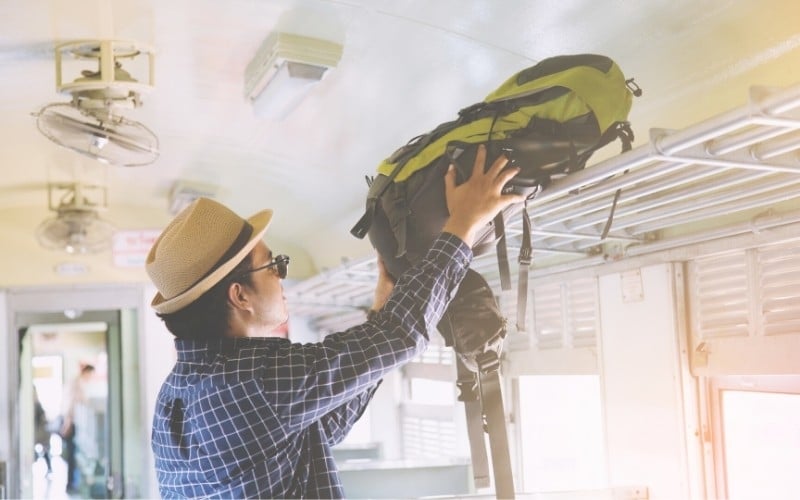 Expect to hop off the train and lift your luggage around quite often, so we advise sticking to a single carry-on bag as much as possible. Duffel bags and backpacks are more convenient for stowing into the confined space between seats or the overhead racks above you. Meanwhile, a rolling suitcase that's slender enough to pass through the narrow aisles of the train will also do the trick. If your suitcase can't fit on the overhead rack, you can always place it in the designated baggage areas at the end of the train cars. No matter which type of bag you choose to bring, it should have zippered compartments and pouches that are easy for you to access. 
You won't find anyone to help you hoist your luggage on to the racks, so you want to be sure that you're capable of carrying yours with ease. Here are the most reliable luggage and backpack brands that we can recommend, depending on your travel style! Of course, don't forget to keep your luggage within sight at all times. 
2. Pack a foldable or expandable bag into your suitcase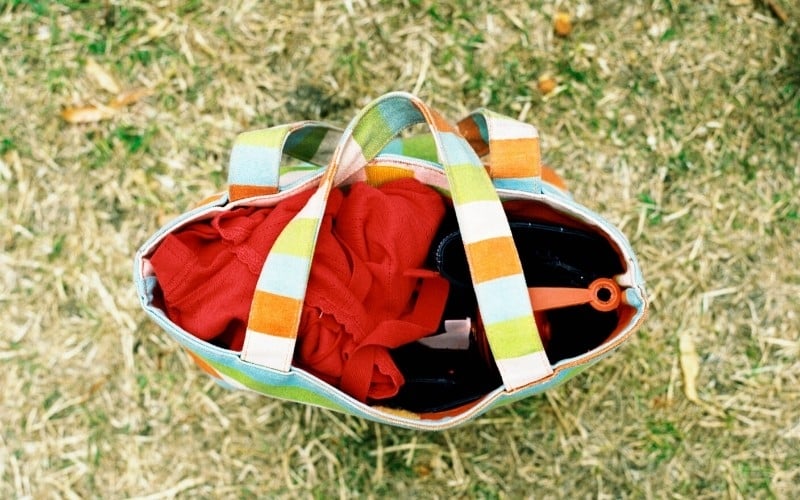 Take a light backpack or a sling bag for your activities outside the train, fastening it close to your body to ward off pickpockets. For your shopping adventures, here's a pro-tip: Look for an expandable bag that can be folded into a miniature pouch. 
Whether it's a reusable grocery bag or an expandable nylon tote bag, it should be able to withstand the weight of multiple items without ripping. In turn, you can use this bag for your laundry, snacks, clothes, or the souvenirs you want to bring home. With a large-capacity bag, you won't have to strain your arms by carrying multiple shopping bags to the train. 
3. Bring versatile clothes that you can layer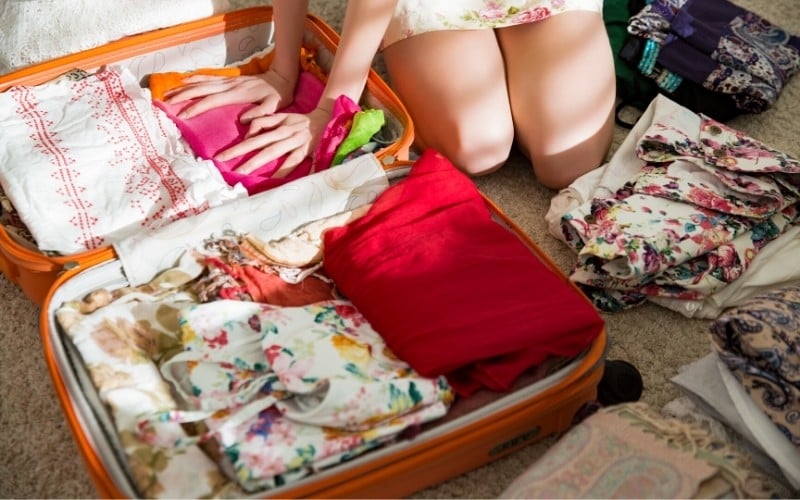 As much as possible, you want to limit your belongings to only the essentials that you can take on the train. Therefore, it really makes a difference to choose wrinkle-free clothes with breathable fabrics, like cotton, wool, lyocell, and cashmere, that are easy to roll and don't require ironing to look presentable. 
Opt for versatile pieces that you can mix and match; then spice it up with colourful accessories or lightweight scarves. Resist the temptation to pack clothes you haven't tried pairing with others yet, as this will only add unnecessary weight to your carry-on. Worse, you might not end up wearing them at all! To be absolutely sure, try styling your outfits in front of the mirror before your trip, so that nothing goes to waste. 
Also read: Easy Packing: This Is How You Pack a Travel Capsule Wardrobe
4. Take advantage of packing cubes and organisers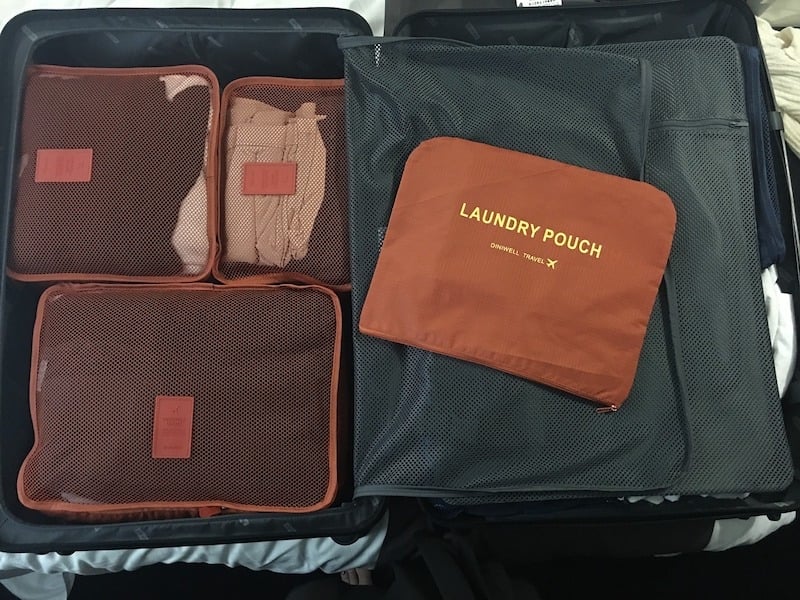 You can always count on packing cubes and organisers to solve your packing woes! Not only do they arrange and flatten your clothes in a neat way, but they also let you reach for the contents of your bag without unearthing everything on the train floor. 
Sorting your belongings in separately labelled organisers saves you the trouble of digging through your luggage for what you need. Additionally, you can seal any liquids or consumables in Ziplocs to prevent any spillage.
5. Bring an insulated tumbler and eco-friendly cutlery
Insulated water tumblers are a godsend for long train journeys. Why? It's because the air-conditioning in the train can suck out the moisture from the air, which causes dehydration at a faster rate when the air gets too dry. Consequently, an insulated tumbler allows you to stay hydrated for the duration of your trip.
Besides refilling your tumbler with water along the way, you can also feed yourself faster if you have your own utensils. Just like on a camping trip, it helps to bring reusable cutlery, such as a wooden spoon, fork, and knife.
6. Look for lightweight versions of your travel essentials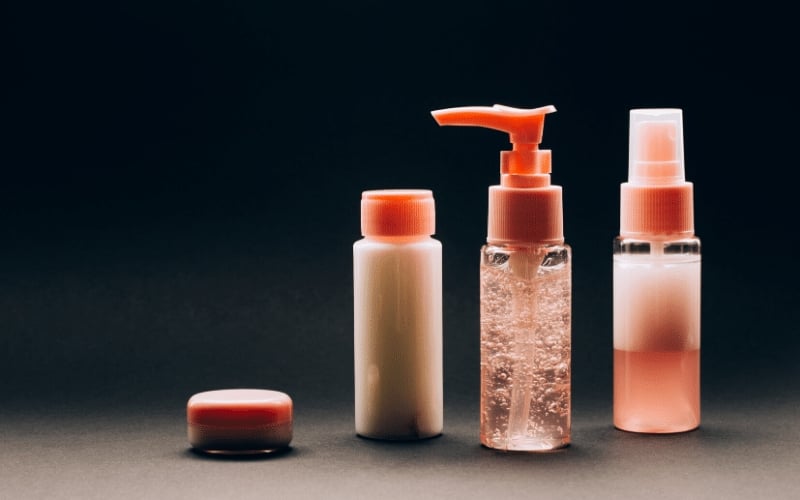 Before you pack that jumbo hair gel bottle, ask yourself: Can I get this in a smaller size? When it comes to packing for train travel, one useful packing strategy is to think like a backpacker while crossing out the items you don't really need. That is to say, avoid bringing heavy possessions when there are lighter, travel-size substitutes available. 
For example, you can use a microfibre towel that is thin and fast-drying, as opposed to a regular towel that is thick and large enough to cover your body but also takes up a lot of space in your luggage. 
Likewise, this applies to electronic gadgets as well. Choose the most compact and pocket-sized versions of your phone charger, powerbank, and WiFi hotspot that won't weigh down your shoulders in a painful way when you toss all of them into one bag. As a general rule of thumb, the key to travelling light is to refrain from packing "just-in-case" items and focus on your travel essentials instead. 
Also read: Travel Light: Avoid Packing These 10 Items in Your Suitcase
7. Pack your own blanket, travel pillow, and eye mask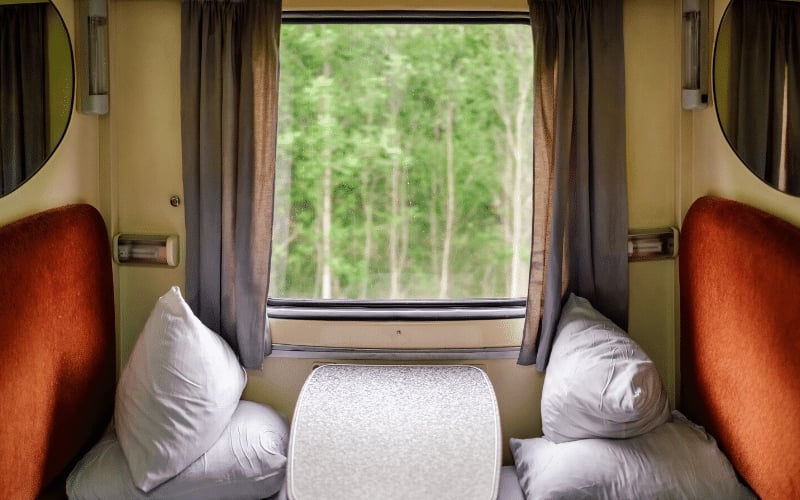 Trains can keep you up at night. You can hear the wheels chugging on the tracks as the carriage pulls into a station, or see the lights beaming from an oncoming train. Not to mention that the headrests or the bunk beds might not be the best for your sleeping posture. 
If you're a light sleeper, bring a portable travel pillow that will support your neck and keep you from waking up with a bad back. Then fend off all the evening noises with an eye mask, a cosy blanket, earplugs, and pre-downloaded podcasts that will put you straight to sleep. 
Alternatively, you may reserve and purchase sleeping accommodations on the train that will be more comfortable for you, especially if you struggle with insomnia. 
8. Keep your toiletries and cosmetics in a separate kit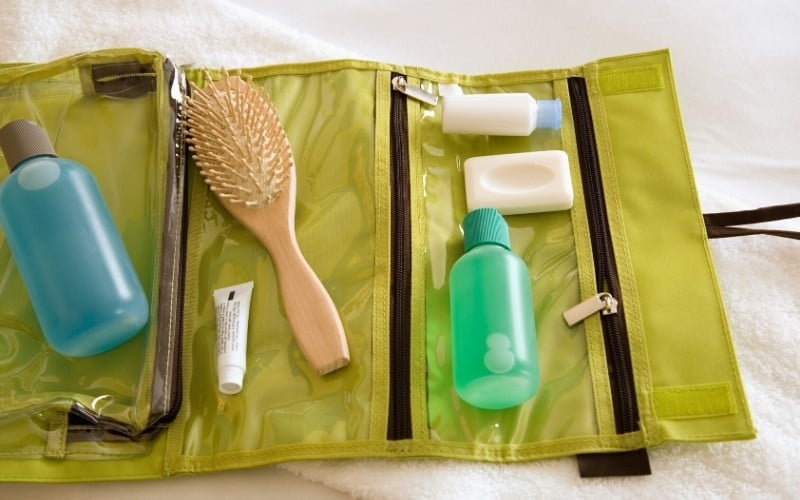 Some long-distance trains provide shampoo, soap, and towels for their passengers. But just to be safe, you should prepare for the worst-case scenario by bringing your own travel-sized shampoo, body wash, conditioner, toothbrush, toothpaste, floss, mouthwash, body lotion, deodorant, laundry detergent, and anything you need for your personal hygiene and nightly regimen.
Another factor to consider is that the communal bathrooms in the train might not have sufficient space to accommodate all your toiletries and cosmetics. To solve this, place your toiletries and cosmetics in a separate bag, preferably one with a hanging feature that lets you dangle it on a hook. Even better, your toiletry bag should contain internal pouches and compartments for sorting your hairbrush, dental items, grooming products, and so on. This will make it easier for you to take a shower and freshen up in the evening. 
9. Opt for multi-purpose items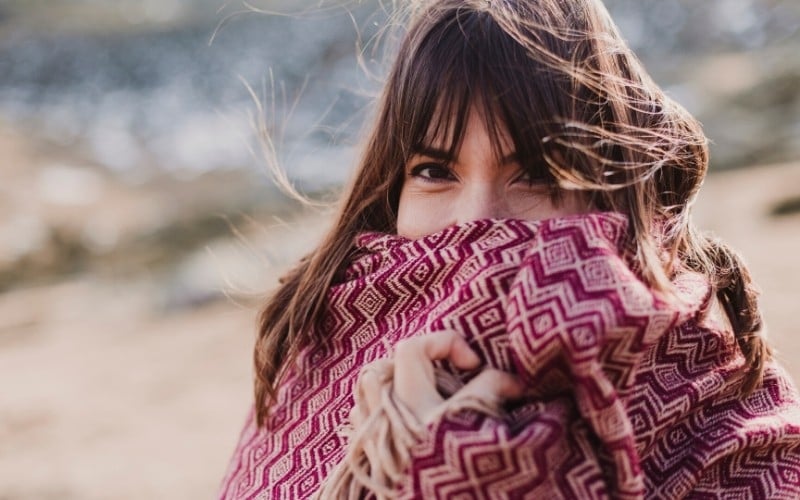 Instead of carrying too many containers and objects that perform similar functions, you can simplify your packing approach with multi-purpose items that can hit two, three, four birds with one stone! Try looking for an all-in-one soap that can be used for your face and hair. 
Or a scarf that you can also fashion into a blanket, a head wrap, a sweater, a bag, or even a pillow for sleepless nights on the train. These multi-purpose essentials can help you reduce space in your luggage by eliminating too much of the same thing. 
10. Wear comfortable footwear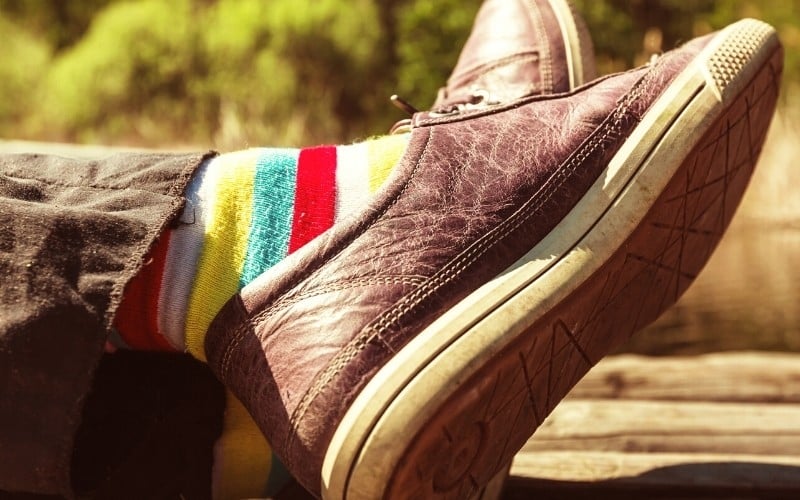 Invest in a sturdy and comfortable pair of walking shoes, one that can take you from leisurely sightseeing tours to sit-down restaurants. Then, you can alternate these shoes with indoor footwear to help you relax inside the train. 
Should you embark on a long train journey such as the Trans-Siberian Railway, it's a good idea to have a pair of open-toe sandals or rubber slippers that will let your feet breathe a bit. Any time you feel like going to the restroom, you can slip into them easily. For recommendations on durable and stylish footwear, check out our best picks for travel shoes here!
Also read: How to Conquer Southeast Asia by Train: 7 Cities, 16 Days, S$1000 (US$700)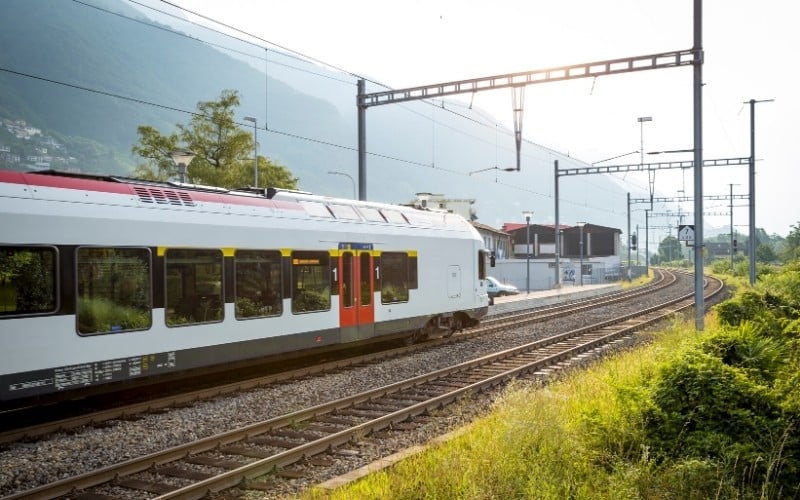 We still have to wait a little longer to see what the official safety measures will be for the new normal of train travel. Still, there's a good chance that you should bring anti-bacterial wipes to keep the train tables clean. Certainly, it helps to carry alcohol-based hand sanitiser with you as well. 
Ready to get packing for your next train adventure? If you have more tips to share with us, let us know in the comments!