Nope, you're not hallucinating — Japan's largest and most trusted airline now lets you fly from Singapore to Japan from as low as S$548 return, all-in!
All Nippon Airways, or ANA, has just announced its Hello Blue Sale Fare as part of its Black Friday Sales. For five days, the airline is offering affordable non-stop Singapore to Japan flights for your travels to the Land of the Rising Sun between March and Sep 2020, covering Japan's stunning spring (cherry blossoms, anyone?), summer, and autumn seasons.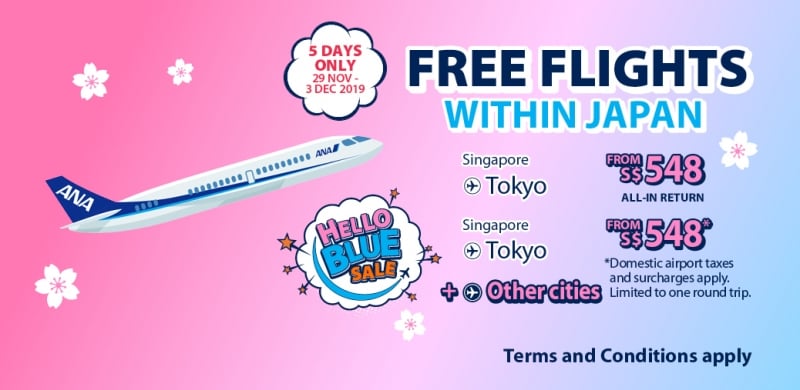 Important details
Booking Period: 29 Nov to 3 Dec 2019
Travel Period: 1 to 12 Mar 2020; 12 Apr to 30 Sep 2020 (Blackout dates: 29 Apr to 10 May 2020 and 28 to 31 May 2020)
Fly to over 40 Japanese cities or prefectures, including Tokyo, Fukuoka, Hiroshima, Nagoya, Niigata, Osaka, Tokyo, and Sapporo, while enjoying 5-star services in the air. Don't believe us? Just check out these sample flights below.
Sample Singapore to Japan flights in ANA's Hello Blue Sale Fare
Flights to Japan: Singapore – Tokyo (Narita) – Singapore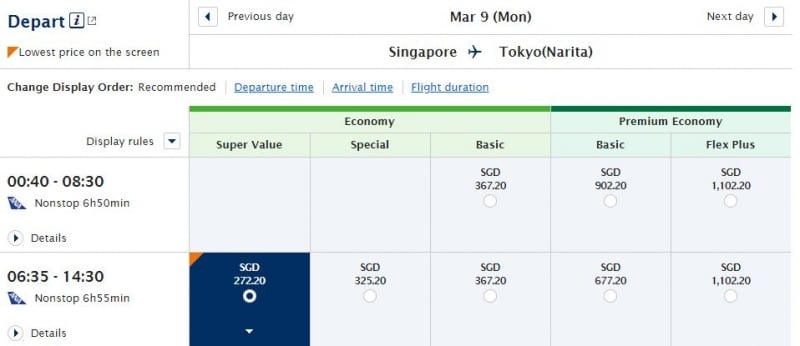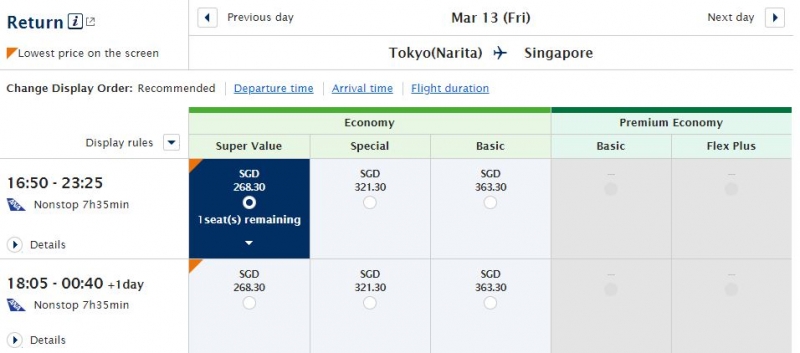 Flights to Japan: Singapore – Osaka (Itami) – Singapore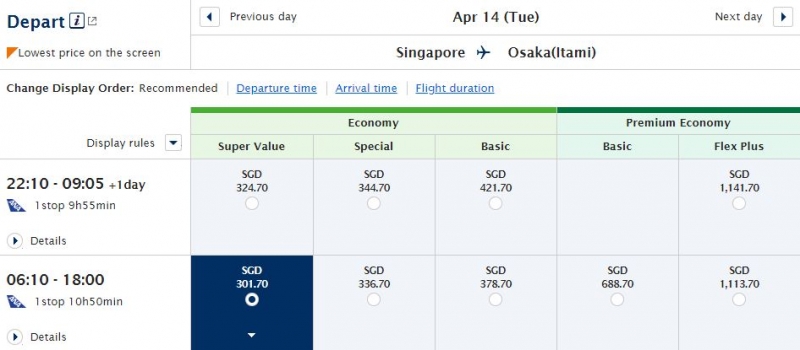 Is this a good deal?
On average, non-stop Singapore to Japan flights cost around S$600 not counting the additional charges imposed by the respective airline and airports. Most of the time, these flights have stopovers in cities like Taipei and Bangkok, hence taking longer travel time than usual.
With the Hello Blue Sale Fare, ANA has lowered the price, reduced flight times and covered all applicable fees for a hassle-free booking. You also get a free 23 kg baggage allowance, along with a complimentary meal and in-flight entertainment. Plus, the promo seats cover Japan's coveted spring and autumn seasons!
All these considered, this is a deal you won't want to pass up. Book your Singapore to Japan direct flights here and turn those Japan travel ideas into reality — ASAP!