Say hello to Lakeside Gardens – Singapore's third national park and the first in the heartlands to uphold its reputation as a "Garden City". While it's already at a whopping a 53 hectares in its first phase, the second and third phases will have the park extend into a grand 90-hectare nature playground!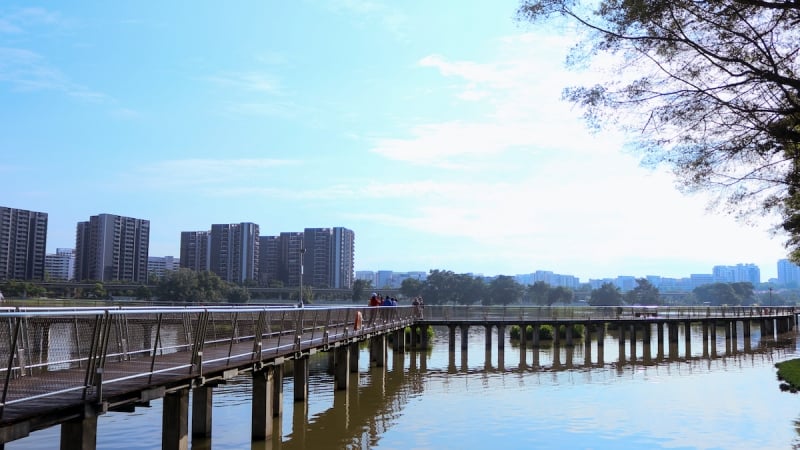 An immersive experience
It's not just your average park too, but rather a playground for the young and the young-at-heart, for thrill seekers and homebodies, and definitely the next big #ootd hotspot to look out for. Even then, the garden's intelligent design combines the need for community and recreational spaces with the original waterfront serenity of the location. That is to say, it's an immersive experience taken up a notch.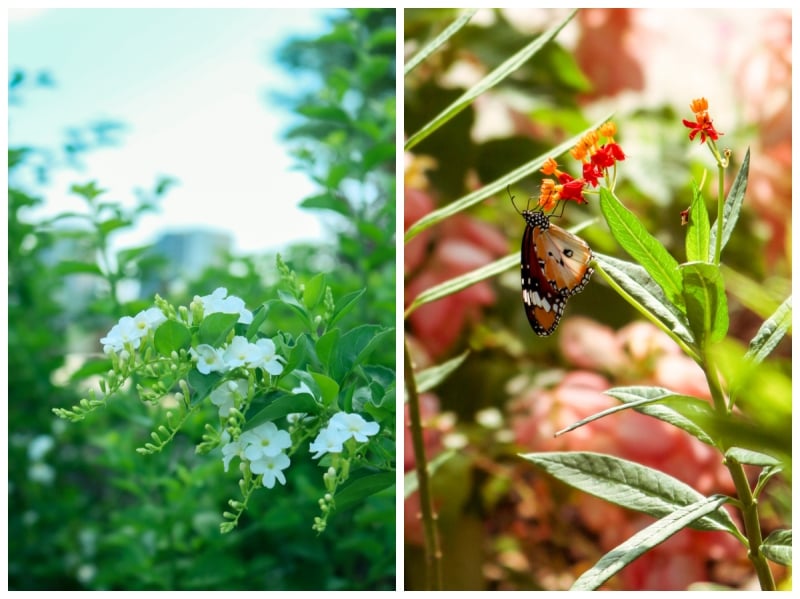 A haven for nature
The park's dotted in bright speckled colours from the rich variety of flora and fauna. We passed by several photographers decked in full gear, who said that it's a great place to snap animals such as herons, hornbills and even otters!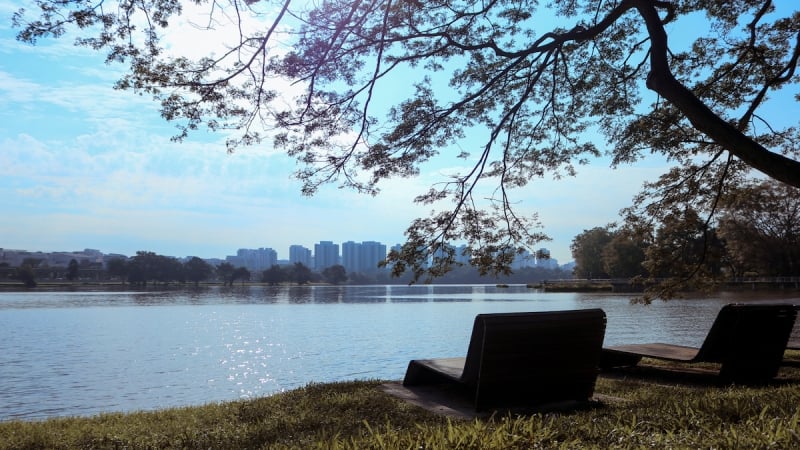 If you haven't already guessed from the name, the garden is right behind Lakeside MRT station. It's accessible by bus or on foot, or through cycling trails that connect the garden to the other nature trails in Singapore. For those coming by car, there are two carparks accessible from Yuan Ching Road, whereby the North carpark is closer to the children play area and the South carpark nearer the Grasslands and Rasau Walk.
Planning on making a trip down soon? Here are the main attractions to look out for!
1. Grasslands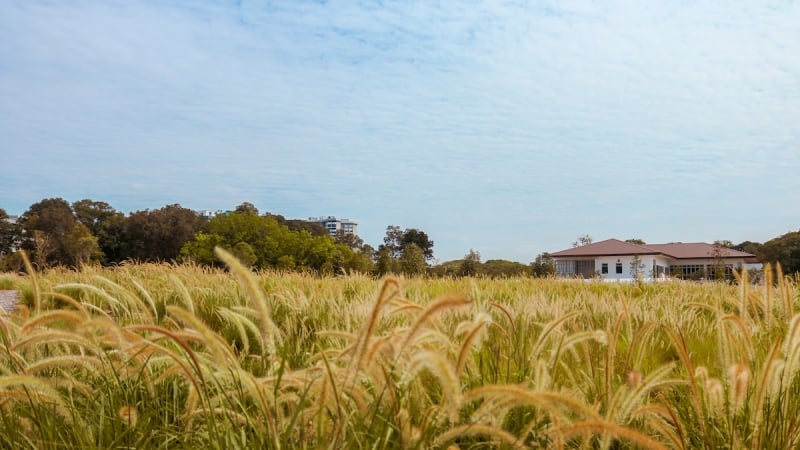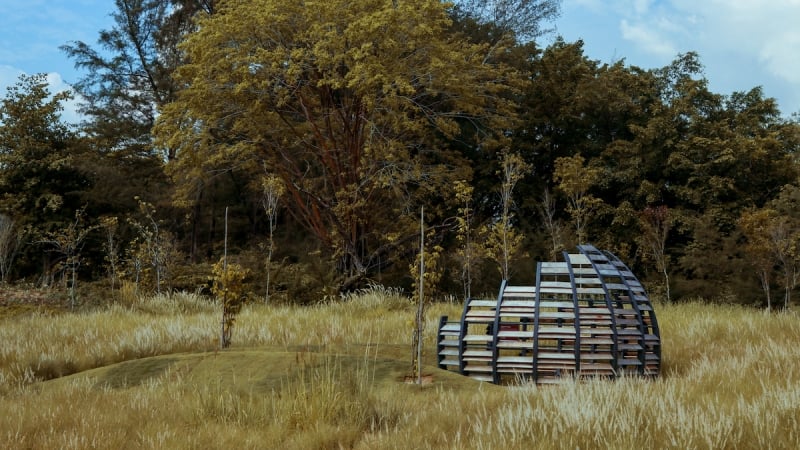 You're probably not the only one who miss the lalang fields that used to sweep through Punggol Waterway, and Tuas Lalang Field is just too out of the way. Fortunately, Lakeside Garden's got it's very own lalang field for you to get lost in. There are also a few hideout spots for the eagle-eyed photographers to watch birds from!
2. Rasau Walk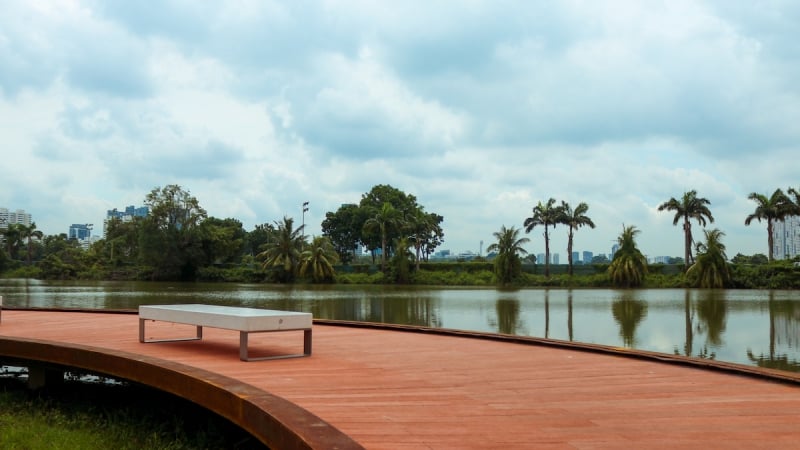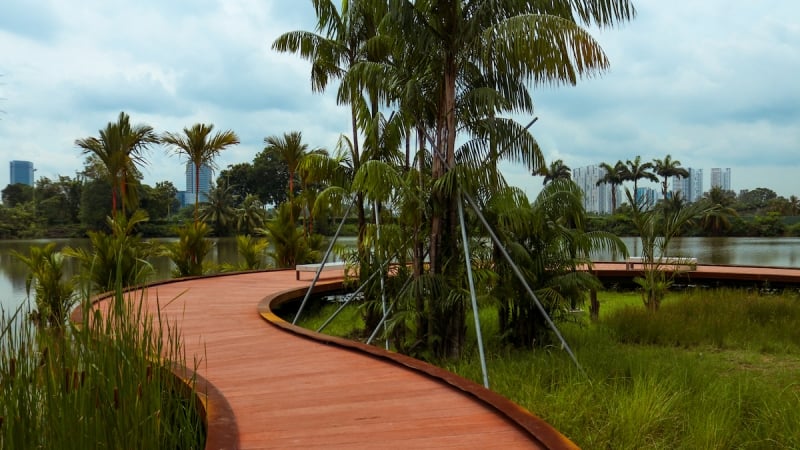 Move aside Sentosa Broadwalk, here's the real deal. It's the perfect place to take a relaxing stroll along the breezy waterfront and to get up close with nature. There are also benches for you to relax on, ideal for anyone who'd like to take a break along the serene lake. This is also the prime spot for birdwatching, though if you're lucky, you might see an otter swim by too.
3. Gardenhouse/Allotment Garden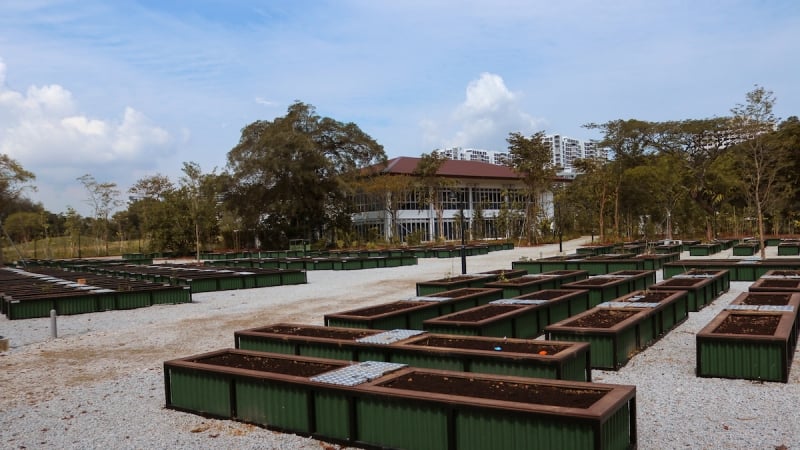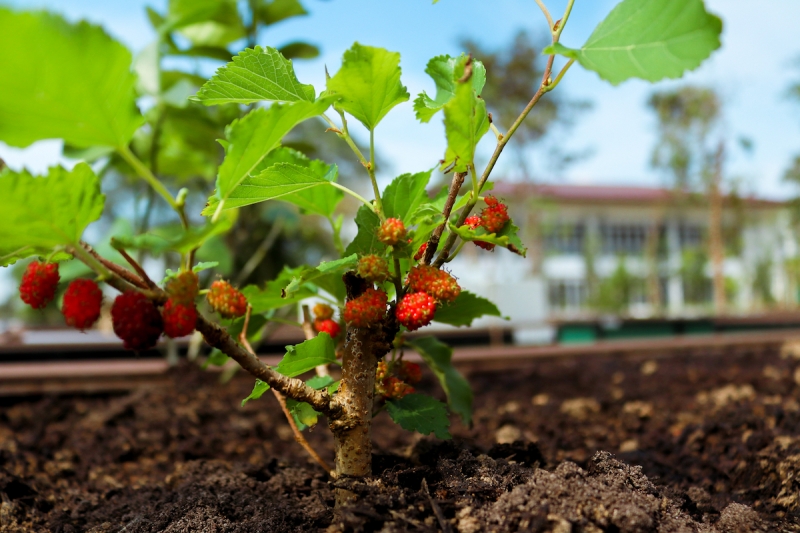 Aspiring green thumbs rejoice! For all gardening related activities, you've got to visit The Gardenhouse. Just outside the multipurpose building are various gardening plots, all of which are attended to by the community. Just look at those mulberries! Further details regarding the Allotment Garden have yet to be released, so do keep your eyes peeled for news on how you can get involved.
4. Dog Run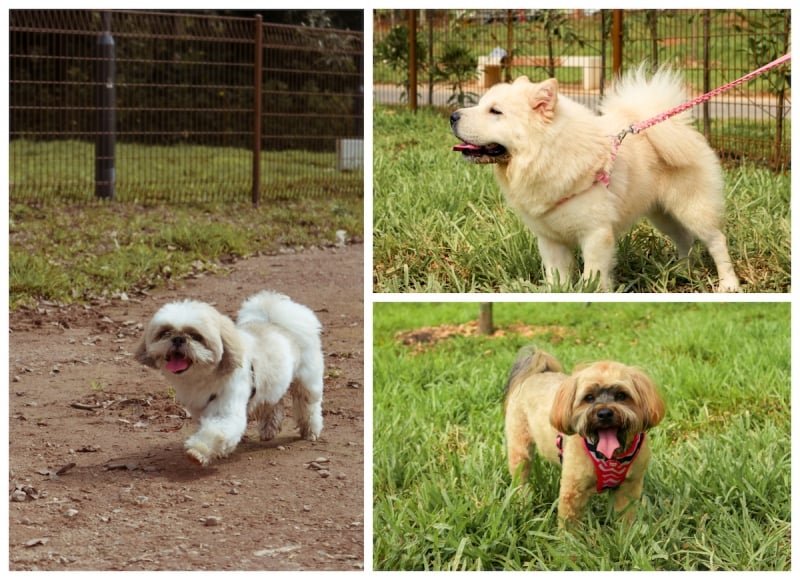 Visually, it might not seem like much, but the wagging tails say otherwise. Every dog that walked through the gates were more than jubilant to run free through the park. Even if you don't have your own pooch, you'll still be welcome to come and meet the other like-minded handlers and their four-legged friends.
5. Clusia Clove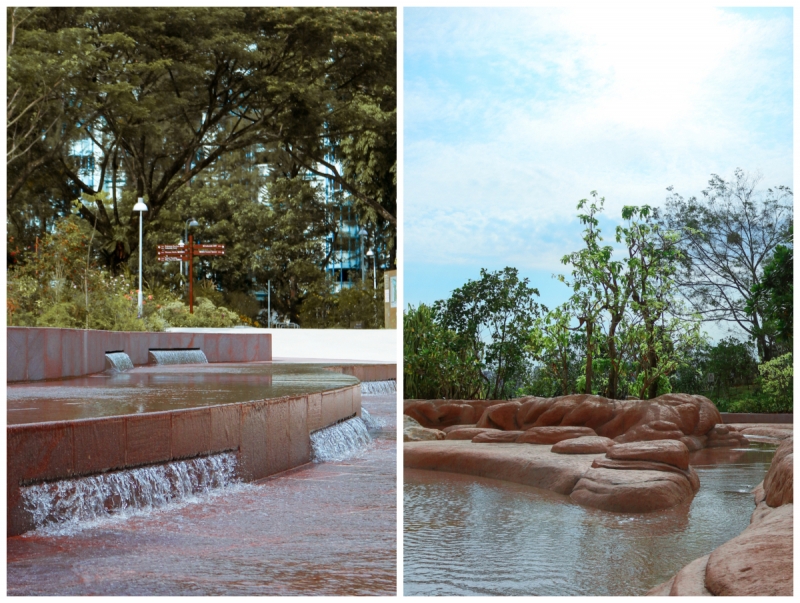 You'd never expect to find a tidal pool in the middle of a landlocked park, but here you are. Clusia Clove is split into two pools, one of which is meant to be a water feature where kids can splash around in, while the other essentially an upgraded sandpit. With the way the water flows from the feature to the sandpit, consider this your new beach alternative!
6. Forest Ramble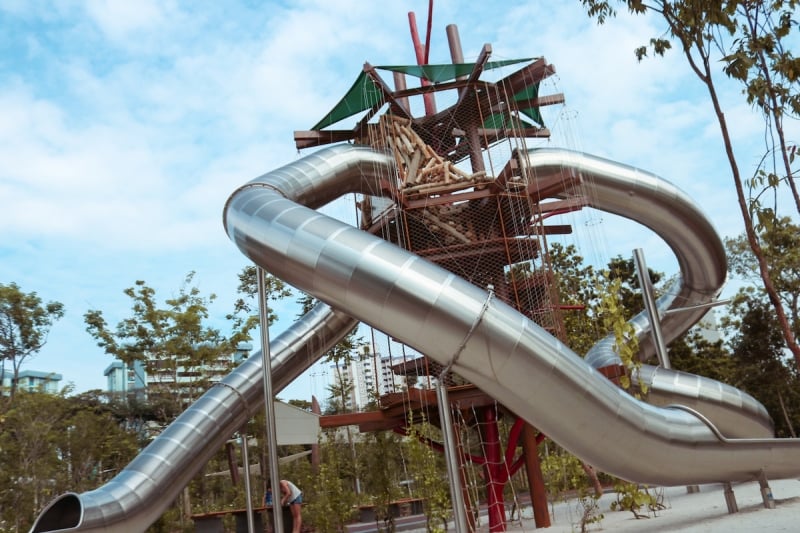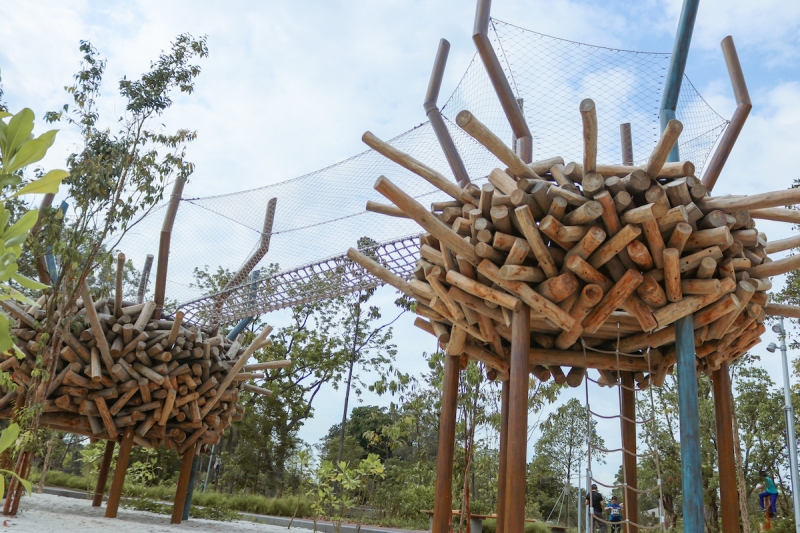 Your little ones would never want to leave this place, ever. This playground is split into multiple sections, each of which is supposed to let the kids with the elements in a way that resembles an animal. Be it a crab, a heron or a squirrel, as long as it gives your child a reason to monkey around, you can be sure they'd be entertained for hours. While it's mostly meant for kids, there were a few young-at-hearts who were also eager to explore some of of the gentler adventure paths too.
Of course, there's still plenty more that we've yet to cover. Even though we spent a good three hours exploring the area, it was hardly enough to visit these spots, let alone the rest of the park. With Phase 2 and 3 scheduled to roll out soon, we can't wait to see what more is in store!