To be a pro in living life out of a backpack, careful deliberation is needed in choosing every single item that comes inside it. And trust me – you don't really need to bring so many things along, not even if you're embarking on a year-long adventure.
I've always been quite the minimalist, and seeing another traveller with a huge backpack overwhelming their frame makes me cringe. Then again, it doesn't hurt to bring some extra items that would increase your comfort and enjoyment of the whole trip overall. Just don't overdo it.
Below, I've listed 25 backpacking items – some essentials and some extras – that you can consider bringing on your next trip! I threw in some camping gear as well that you will find useful should you be going hiking/camping.
Another important thing to keep in mind while travelling is your health. CPOE.org has some great information on how today's technology can help you stay on top of your health wherever you are.
Whip out your checklist and begin filling it up with some of these backpacking essentials:
1. Packing cubes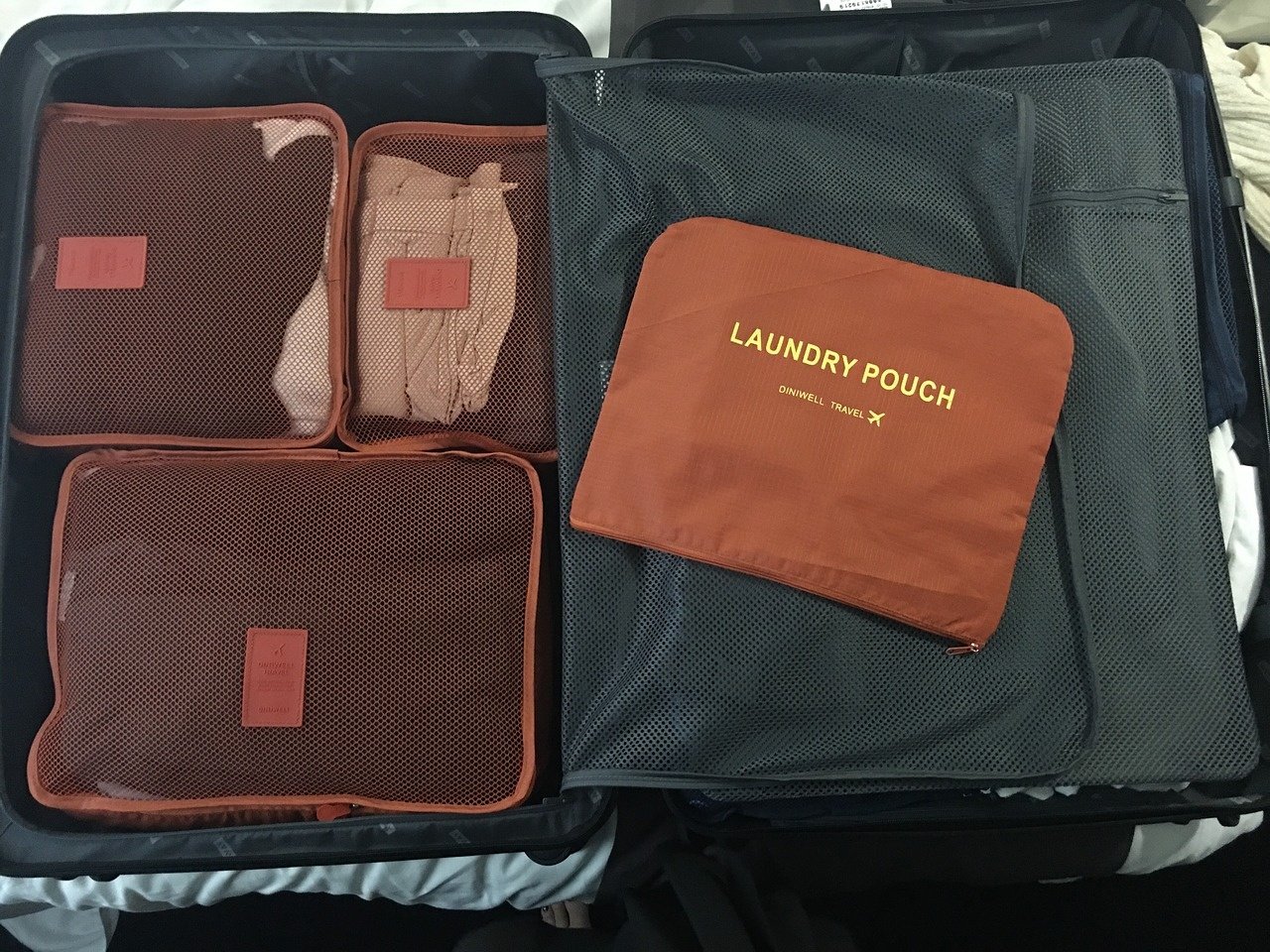 For extra organisation
I can be a total freak when it comes to organising my backpack, and I find that packing cubes are essential, especially if I'm using a top-loading backpack with no compartmentalisation. What goes in here?
Well, everything really.
I'm currently using the high-quality eBags Packing Cubes. The medium packing cube is a great size for the main clothing compartment, and I complement that with one slim packing cube for my socks and undergarments. Buy it here.
These packing cubes are on the pricier side, and if you can find good quality alternatives that are not as expensive, well good for you! Alternatives to the packing cube are zip lock bags, but I find that packing cubes give easier access to my clothes. On top of that, zip lock bags make this annoying plasticky noises which your roommates may not be thankful about when you're packing up early in the morning. There are also those who use vacuum seal storage bags, but there's plenty of space in my backpack to fit everything I need without compressing my clothes to that extent.
2. Versatile Clothes
Travel essentials
Never bring clothes that you might wear. Stick to those that you absolutely love, the basics that don't need to be ironed, that can be easily matched and paired.
Here's a sample of what I would bring for a backpacking trip in summer:
4 cotton t-shirt
1 pyjama pants, 1 denim shorts, 1 pair of jeans
1 cotton jacket, 1 rain jacket
5 pairs of socks, 5 sets of undergarments
1 swimwear
3. Toiletry bag
For extra organisation
My toiletries go into just one bag: the aptly-named toiletry bag. Every backpacker should have one of these – something you can easily grab and bring to the bathroom. Not any bag will do for this; it has to be sufficiently large, has some form of compartmentalisation and very importantly, also has a hook.
Having stayed in so many hostels around the world, I can attest to the fact that many hostel bathrooms are not that user-friendly in terms of having sufficient space to hang your clothes and put your toiletries. Getting a toiletry bag with a hook will make your shower experience a little more convenient.
I'm currently using a cheap, $5 Ikea TROLLFJORDEN toiletry bag, but you can't find these in stores anymore, sadly. An alternative that serves well for this purpose is the Dot&Dot Toiletry Bag. You can buy it here.
4. Toiletries
Travel essentials
This is what goes in my toiletry bag:
Travel-sized shampoo, conditioner and body wash
Toothbrush and toothpaste
Deodorant and razor
Moisturiser, hair cream, sunblock
Laundry soap and micro-fibre towel
5. Walking sandals or shoes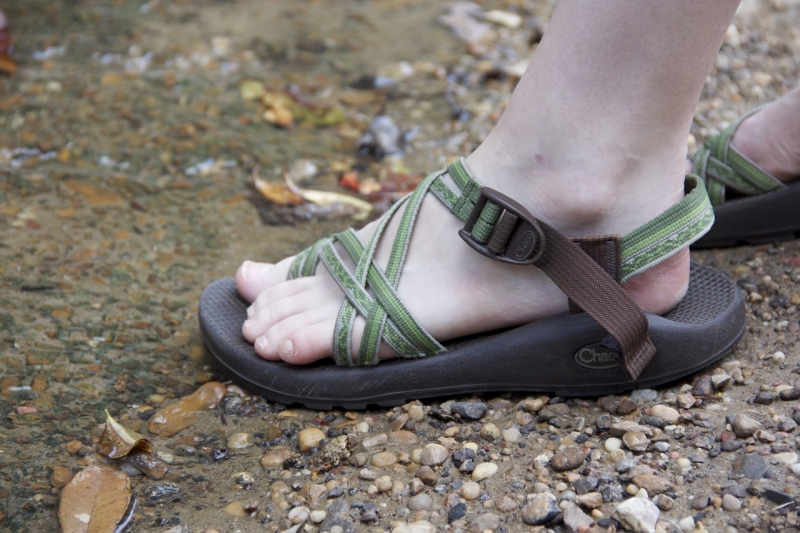 A travel essential
Something you must have is comfortable walking sandals or shoes because you'll be spending hours on your feet while exploring.
A really cute option is the Teva Women's Original Universal Sandal. I fell in love with these sandals at first sight. Gorgeous, amazing colours, and fantastic reviews. I was SOLD.
Teva sandals are great for travelling – you can walk for miles or even go for a swim with them – and the plus-point is that they're pretty fashionable too. Buy it here.
6. Microfiber towel
A travel essential
Before my discovery of the microfiber towel, I used to travel with a tiny cotton towel that is sized for hand-drying. Well, those were the days. Microfiber towels are thin, absorbent and fast-drying, and they are a must-have for every backpacker.
7. Water bottle
A travel essential
Stay hydrated while you're on the go! Having a water bottle also saves you money from buying bottles and bottles of water. I personally like the Vapur Element Bottle which can be flattened and folded when it is empty. Buy it here.
8. Headlamp
A camping essential
If you're thinking of bringing a flashlight, you might as well go for a handy headlamp so you can keep your hands free while navigating in the dark.
9. Kindle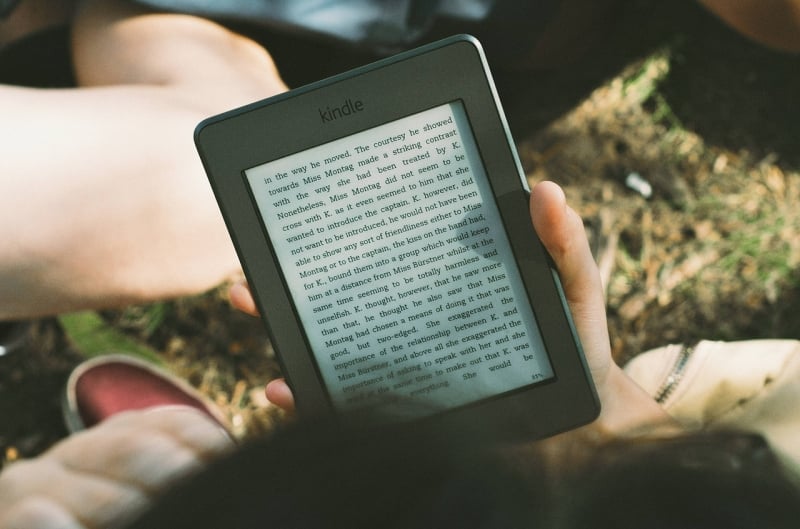 A luxury travel item
Think hundreds of book minus the weight. I must admit, it took me a great deal of faith to make the leap to an e-book reader but there's no turning back. Go for the classic Kindle Paperwhite. The built-in adjustable light function is the best – you can read comfortably in the dark. Buy it here.
10. Powerbank
A travel essential
You know you need one of these. Or a few of them.
11. Laundry soap
A backpacker's essential
When you bring along only a few pieces of clothing, washing socks and undergarments over the sink becomes a nightly affair. Bring some laundry soap along, or sneak some from the hostel's laundry room.
12. Pouches
For extra organisation
If your backpack doesn't have enough zippered compartments, all the little things should go inside pouches. Otherwise, just stuff them in those handy pockets.
First pouch/pocket:
Chargers
Headlamp
Batteries
Swiss army knife
Mini first-aid kit
Mini sewing kit
Fingernail clippers
Padlock (if unused)
Second pouch/pocket:
Make-up or skincare items (if any)
13. Adjustable bungee
An optional item
A bungee clothesline comes in handy when there isn't enough space in your hostel room to dry your clothes. I've encountered this too many times. Buy it here.
14. Swiss army knife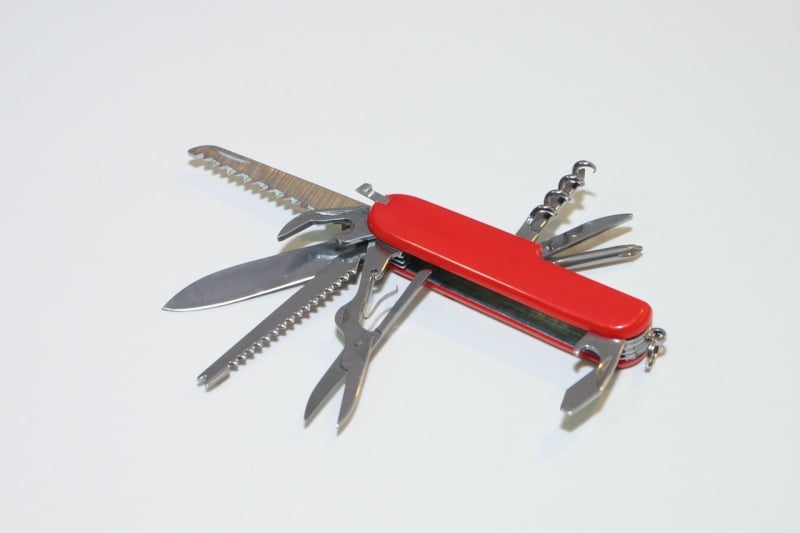 A camping essential
Oh, the 101 things you can do with a swiss knife. Don't forget this – especially if you're going camping!
15. Nail clippers
A travel essential
Easily forgotten until you're two weeks into your trip, hunting high and low for the humble nail clippers!
16. Rubber twist ties
An optional item for organisation
Not a fan of tangled wires? Who is? Keep your cables in place with rubber twist ties.
17. Small backpack
A travel essential
Bring along a small backpack for your trip as a daypack. This Hikepro Backpack is ultra-lightweight, packable and suitable for short hikes. It has three zippered compartments and folds to a sandwich-sized pouch. Buy it here.
18. Everyday sling bag
A travel essential
On the days spent sightseeing, a small-to-medium sized sling bag would suffice. It needs to be roomy enough to fit the things you want to keep with you at all times (phone, wallet, passport, power bank, water bottle, some first-aid items), but small enough such that you can sling it comfortably in front of your body, keeping it safe from pickpockets.
19. Mini sewing kit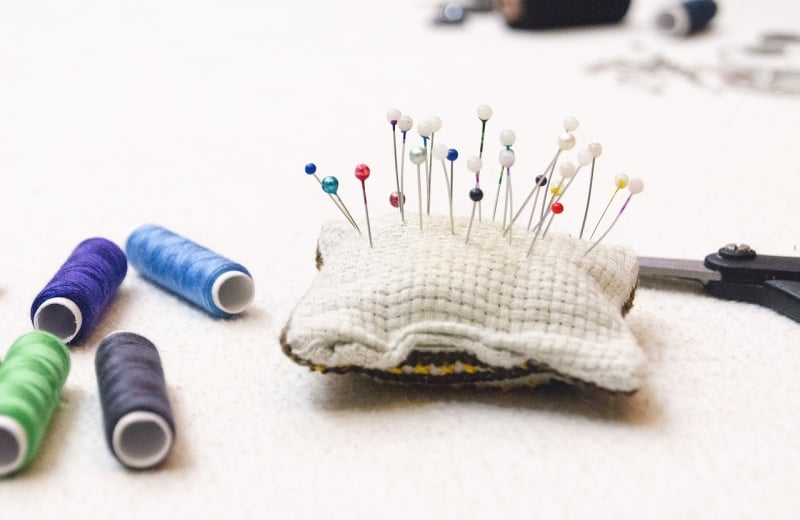 An optional item
Trust me, when you travel long-term, something of yours is bound to tear. And when that happens, you'll thank me for reminding you to bring a mini sewing kit.
20. Silicone travel bottles
An optional item for organisation
If you can't find travel-sized versions of your favourite shampoo/body wash, get these little squeezable tubes and fill it up. Buy it here.
21. Cup
A camping essential
For a huge hot cuppa chocolate or for boiling eggs, the GSI Outdoors Glacier Stainless Bottle Cup is perfect-o. Buy it here.
22. Compact stainless pot

A camping essential
If you're planning to do some camping, the Stanley Adventure Camp Cook Set is great for throwing in a can of spaghetti, instant noodles or dehydrated foods. It comes with two cups, but you can remove them (since you can use the GSI cup instead) and store a little stove or energy bars inside. This pot can nest inside the GSI cup, which creates a great space-saving system! Buy it here.
23. Spork
An optional camping item
Don't forget your fork and spoon! The person who invented this thing called it exactly what it is  – a spork. This particular one from Light My Fire has great reviews and is that one piece of cutlery you need for cooking and eating. Buy it here.
24. Lifestraw
An optional camping item
A LifeStraw makes contaminated water safe for drinking through its internal filter system. I have a feeling this award-winning LIfeStraw could save my life one day, you know. Buy it here.
That's pretty much it – with these 25 items or less, you're good to go. Have a great backpacking adventure!
Also Read: Why Backpacking is the Best Way to Travel